West Green Foods Ltd
Fruit and Veg Wholesaler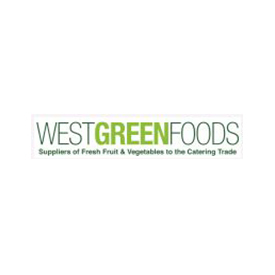 If you're looking for a leading food supplier that goes the extra mile to deliver customer satisfaction, we're waiting to hear from you.
Choose WestGreenFoods and you'll be able to benefit in a series of ways.
We pride ourselves on our professional, reliable and friendly service and endeavour to ensure food is delivered on time, every time.
We can help you make savings of at least 10% on average, so if you're not happy with the service that you're currently receiving, why not make the switch to WestGreenFoods today?
We have robust, long-standing relationships with some of the most reputable farmers and food growers in Britain, and you can rely on us to deliver seasonal products of the highest quality. We have been delivering fresh fruit and vegetables for leading restaurants, hotels and schools for many years.
At West Green Foods, we operate a state-of-the-art fleet that ensures that food reaches our clients on time and in perfect condition.
We leave nothing to chance when it comes to logistics and have an excellent track record when it comes to ensuring food arrives at its destination in a punctual manner.
Fruit Products
Fruit
Veg
Salads
Herbs
Mushrooms
British
Exotics
Bakery
Dry foods
Address

A32 Fruit and Veg Market
London
SW8 5LL

Email

Phone

020 7498 6949

Other phone

07865599479

Website