Vincenzo Ltd
Fruit and Veg Wholesaler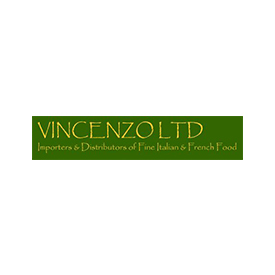 Vincenzo Ltd, enthusiastically run by founder Vincenzo Zaccarini, has been established for fifteen years, importing and distributing the highest quality fresh fruit and vegetables and specialised food products from Italy and France.
Based in New Covent Garden Fruit and Vegetable Market, Vincenzo personally sources his products from regions throughout Italy and France - importing direct from growers and producers. His dedication to high quality ensures that the company continues to thrive, supplying the top eating establishments in London and the Southeast.
Throughout the year, Vincenzo Ltd receives twice-weekly delivery of fresh fruit and vegetables, and airfreighted delivery of cheeses and fish from Europe, providing clients with the products they need to maintain their high standards and enhance their reputations. Vincenzo also has rapid access to a vast range of produce from around the world.
With an emphasis on personal service, we're always ready to help customers find the products they need. Vincenzo and his team provide customers and chefs with daily consultations on product availability, varieties, seasonal ingredients, shelf-life and, of course, value for money. Taking advantage of twice-daily drops, customers understandably feel they can rely on Vincenzo Ltd.
Fruit Products
Fruit
Veg
Salads
Herbs
Mushrooms
British
Exotics
Prepared produce
Dairy
Bakery
Dry foods
Juices
Address

D34-35 Fruit and Veg Market
London
SW8 5LL

Email

Phone

020 7720 3721

Other phone

44 (0)207627845

Website