The Ice Box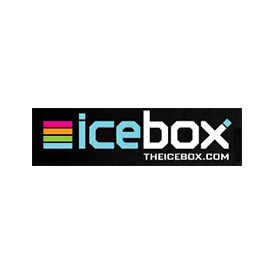 The Ice Box are the UK leading ice specialist, providing inspiring designs for creative corporate events, promotions, publicity stunts, exclusive parties, product launches and more.
Ice has become one of the most memorable mediums with which to promote a brand or create an impact at an event. Anything is possible, from branded ice bars, ice logos, themed ice sculptures and table centre pieces to ice glasses, teambuilding activities and dramatic live carving demonstrations.
With a dynamic creative team, The Ice Box provides full service from conception to ice sculpture creation. The Ice Box also specialise in the supply of cubed ice, crushed ice & dry ice, for corporate events, festivals, exhibitions, caterers & major sporting events.
For Ice Sculpture requirements, visit www.theicebox.com For Cubed Ice, Crushed Ice & Dry Ice, visit www.purecubeice.com
Address

A35-36 Fruit and Veg Market
London
SW8 5EE

Email

Phone

020 7498 0800

Website