The Flower Bird
Florist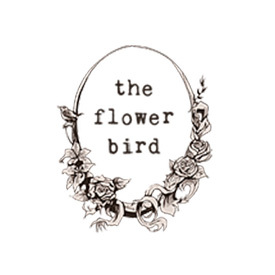 Whether it's a wedding, event, or farewell, I specialise in creative floral design for people who love their naturally beautiful flowers a little on the untamed side. Wild looking, natural and with lots of texture, I often use elements that I have foraged myself with the trusty pair of scissors I keep in my pocket! I also love to add hidden detail that encourages you to look a little further and discover something unexpected.
This unstructured style is grounded in years of training and a passion for expanding my professional knowledge- which means that your flowers are carefully put together to not only look effortlessly stunning, but also to last the duration of your event.
Based in the beating heart of the brand new New Covent Garden Flower Market in London- a hub of new ideas and the best in the business- I cherry pick the finest, lushest flowers available in the UK for your design. I only take on a manageable number of bookings a year so you benefit from the luxury of my undivided attention and a flexible, personal service that is adaptive to your needs.
Address

M12 Flower Market
London
SW8 5EH

Email

Phone

07973 252996

Website