Le Marche @ The French Garden
Fruit and Veg Wholesaler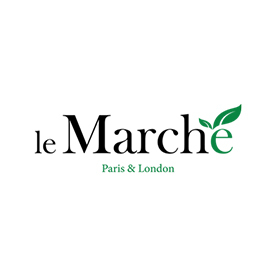 Le Marché was born as a result of two friend's passion for fresh food and the apparent lack of the highest quality ingredients being offered to chefs.
We appreciate the need too for the most amazing flavours so that desserts taste as good as they look. That is why Robin carries a knife in his pocket every day at work! He is looking at the quality, then tasting each fruit and asking the producers and suppliers about them. He thinks nothing of having '5-a-day' before breakfast, safe in the knowledge that his endeavours will be appreciated later.
It is this attention to detail that gives Ben the confidence to go out and talk to some of the world's best known and most demanding chefs. He is able to look them in the eye and talk knowledgeably about the products, giving them information on provenance and availability. He can draw on his vast experience in the catering industry and help develop menu ideas and planning for the next crop just around the corner.
Another important point to consider is the lack of any stock. We don't understand why, if you are demanding the very best in freshness and flavour, your order should be coming out of a chilled warehouse where it has sat for 24 hours before being delivered.
Fruit Products
Fruit
Veg
Herbs
Mushrooms
Exotics
Bakery
Address

Rail Arches 29-34, Fruit and Veg Market
London
SW8 5PP

Email

Phone

02077200108

Website