Lays of Chelsea
Fruit and Veg Wholesaler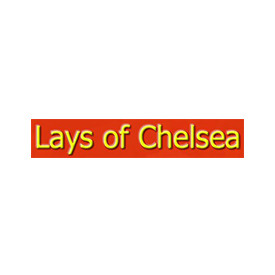 Lays Of Chelsea is a family business and always has been since it was established in 1836. They started off the business as street traders and scrimped and saved until they had enough to buy a shop, which they finally got and opened up as Lays of Chelsea.
Many many years later Lays decided to open up in the market in a small unit. It was not long before business picked up and they needed more space, where they moved to a bigger unit and enjoyed life as wholesalers in the market.
With the happiness and laughter that fills the warehouse everyday not only is it quality fruit and vegetables its a great environment and as long as the laughter remains this will maintain to be a fantastic place for everyone who is buying, works here or is supplying.
You are served with the love and care of all the staff, from the drivers to the accounts department. If you are interested in opening up an account please get in touch using the controls on the left hand side of this website.
Fruit Products
Fruit
Veg
Salads
Herbs
Mushrooms
British
Exotics
Prepared produce
Bakery
Address

B28 Fruit and Veg Market
London
SW8 5HH

Email

Phone

020 7498 9756

Other phone

020 7498 8527

Website