Gourmet House (UK) Ltd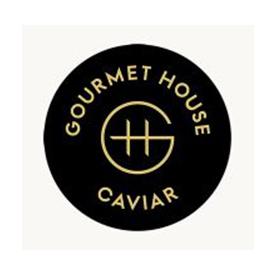 Gourmet House specializing in caviar was first established in Germany in the year 1965 and began developing worldwide. In 1999, Gourmet House further established in the UAE: Dubai and then in New York, Hong Kong and UK.
Gourmet House takes on the task of importing and exporting caviar within Europe and the Middle East. Our caviar is well known for its high quality and the methods being used to deliver the product in our farms in Italy as well as having the biggest farm in China.
We currently have the pleasure of serving a wide range of clients including airlines, luxury hotels, a number of royal families and the leading supermarkets. In addition to the latter, we have recently started our own Smokehouse in Dubai and managed to gain a competitive edge amongst others. What makes our company unique is the ability to produce caviar from our own farm using an innovative technique along with the latest facilities in this field. Among the other products we produce Saffron, Smoked Salmon and Seafood.
Fruit Products
Fish
Niche and foraged foods
Address

Office D172-174 Fruit and Veg Market
London
SW8 5LL

Email

Phone

020 7738 8060

Website