Fruit for the Office Ltd
Food Supplier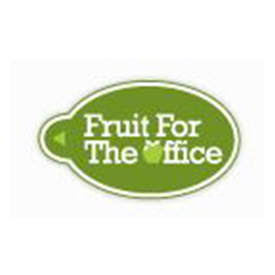 For almost 100 years our family have served Londoners with fresh fruit from traditional barrows around the west end of the capital.
Today we operate a nationwide fruit delivery and believe our product and quality of service are the key factors in our success as well as being a friendly face to our clients as like any true fruiterer!
All of our produce is bought and packed daily from the famous Covent Garden market and transported straight to the desks of some of the most recognised organisations in the world including: Dare Digital, Maitland Group, Warburg Pincus, Azure Property Group, Chiltern PLC, each of which appreciate the health and well-being of their work force. We know you will enjoy our fruit and all of the benefits it will bring and we look forward to working with you.
Fruit Products
Fruit
Veg
British
Exotics
Prepared produce
Dairy
Bakery
Dry foods
Juices
Address

Rail Arch 34
London
SW8 5PP

Email

Phone

0800 019 4037

Other phone

01708 300128

Website