Fresh Direct Local (London) Limited
Fruit and Veg Wholesaler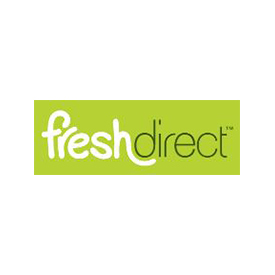 We're all about the food! At Fresh Direct, we take huge pride in being a leading national supplier to the UK food service industry. 
We'll always be a fruit and veg supplier at heart, but our love of food has led us to diversify and seek out an even greater range of products, we now supply everything from day-to-day goods such as milk and butter, to much more specialised products such as leafy Amalfi lemons or cured meats. 
We're proud to be a non-corporate, family owned business that haven't forgotten our roots and still represent the same passion for quality, service and values that we were built on way back in 1966 in our modest beginnings as a mobile greengrocer operating out of an Austin 3-tonne van. 
Nowadays the van has retired and we use our fleet of 200 refrigerated trucks, trailers and vans and a team of around 1,000 people to distribute our products out of 7 UK sites, 7 days a week. The scale of our operation these days means that we now handle over 3,000 tonnes of fruit and veg every week, and our products end up on around 2 million plates a day!
Fruit Products
Fruit
Veg
Salads
Herbs
Mushrooms
British
Exotics
Prepared produce
Dairy
Bakery
Dry foods
Frozen foods
Juices
Fish
Meat
Address

B65-70 Fruit and Veg Market
London
SW8 5HH

Email

Phone

020 7498 4000

Website