Frames For Florists
Florist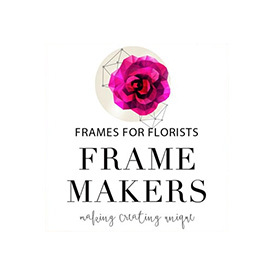 Florists and designers all over the UK are using our services to help them create frame work for bespoke pieces of floral art.  If you have a vision or a client has given you a brief to make floral magic, I expect we can help you.  
From our purpose built workshop and brand new studio in New Covent Garden Flower Market, we are sending out frame work everyday all over the UK using foam, wood & metal, all you have to do is flower it – or if you can't face the flowery side of it, we can be that solution too. 
Instagram - https://www.instagram.com/fram...
Facebook - https://www.facebook.com/frame... 
Twitter - https://twitter.com/frames4flo... 
Address

M15 Flower Market
London
SW8 5EH

Email

Phone

020 7622 3300

Website