Direct Delivered Produce Ltd
Fruit and Veg Wholesaler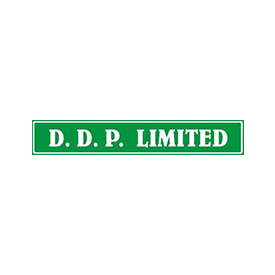 D.D.P. is a supplier of high-quality fruit and vegetables that has been established at both the old and new Covent Garden Market for over 40 years. It specialises in supplying the catering trade including, Contract Caterers, Restaurants, Hotels, Schools & Colleges, Events Companies and Retailers.
The quality of its products and services is exemplified by having been awarded Royal Warrants several years ago - an honour that it still holds today.
The company is a family business run by its Managing Director Sham Grimshaw and his son, Paul. It employs over 25 staff who operate an extensive Covent Garden warehouse and fleet of delivery vehicles.
The company is renowned for its quality of produce and service. This is not simply something that happens overnight. It takes many years to establish strong relationships with growers and suppliers. A great deal of time has been invested in meeting suppliers/growers to explain what we and our customers demand in terms of specification and quality. The company holds BRC Certification and Red Tractor Assurance.
As well as serving the wholesale and catering trades D.D.P. provides a daily delivery service of customised fresh fruit baskets and boxes to offices within central London. This includes Government offices, city-based corporates, major private dining facilities, large city banks and law firms.
D.D.P. goes further than simply being a supplier. D.D.P. believes it is important to support our customers after the delivery also. This may include information, promotions, D.D.P. personnel on site or displaying the wonderful array of fresh fruit and vegetables it has every day.
Communication with its customers is important via social media and the company also supplies regular updates, including Market Newsletter and email bulletins to help inform people of seasonal produce available and what is at its best when.
Although D.D.P. source products from around the world, the company has been championing British and local produce for 40 years - long before it became a modern day trend. D.D.P. is an avid supporter of British farmers and UK grown produce for its unique flavours, high quality and environmental benefits.
Find us on Twitter and Instagram: @ddpltd
Fruit Products
Fruit
Veg
Salads
Herbs
Mushrooms
British
Exotics
Prepared produce
Bakery
Address

B17-22 Fruit and Veg Market
London
SW8 5HH

Email

Phone

020 7720 4059

Website