Compagnie Des Desserts Limited
Food Supplier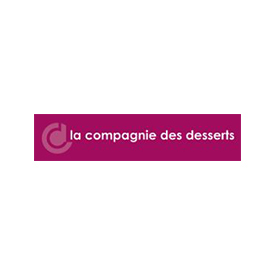 We make ice cream and patisseries. Our business involves finding solutions for a multitude of food service professionals: restaurants, caterers, hotels, ice cream vendors, takeaway sales specialists, bakers, and pastry chefs.
We are proud to supply them with advice, products and services…
We have chosen to develop a range of ice cream and patisseries, made in our factories, that provide solutions that are in line with the tradition of indulgent patisserie and that meet the needs of a new generation of consumers: demanding, food lovers who eat on the go.
In the last few years, we have paid particular attention to reducing the amount of sugar in our ice creams, making them easier to digest, easier on the waistline, and closer to the original flavour. We encourage you to taste our products and we would be delighted to talk to you about our desire to make the product taste "natural".
Address

A73-75 Fruit and Veg Market
London
SW8 5EE

Email

Phone

020 7738 8380

Website