2-Serve Wholesale Ltd
Fruit and Veg Wholesaler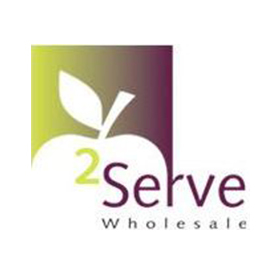 Our family-run business specialises in supplying professional chefs and caterers with the very best hand-picked selection of fresh fruits, vegetables and salads available.
From our base in London's celebrated New Covent Garden market, we operate two deliveries a day. So whatever you want, and whenever you need it, we ensure that you get a fast and responsive service, at a competitive price.
2Serve offers you the best and freshest produce that the market has to offer. Our experienced buyers select the pick of the crop from the UK, Europe and further afield so that you always have a great choice of fresh vegetables, fruits, salad leaves and herbs.
We pride ourselves in giving customers a quick and responsive service and working closely with you to satisfy all your fresh produce needs. We are also a trusted Organic Supplier.
Fruit Products
Fruit
Veg
Salads
Herbs
Mushrooms
British
Exotics
Prepared produce
Dairy
Bakery
Dry foods
Frozen foods
Juices
Address

B23 Fruit and Veg Market
London
SW8 5HH

Email

Phone

020 7720 4697

Website