Visit New Covent Garden Flower Market this month and you'll find that spring is starting to make a very welcome appearance!
And it was recently that the Market made a TV appearance too…on the Great British Garden Revival programme. Rachel de Thame presented an episode about the British Cut Flower Industry.
British Flowers
So, to make the most of the recent TV coverage and resulting public interest, why not introduce more British flowers into your shops and designs in 2014? And fanfare that you're selling them too!
The warmer climes of the Scilly Isles mean that British flowers, in the form of narcissi, are at the Market right now.  You'll find varieties such as Soleil d'Or (pictured above), Paper Whites and Hugh Town at Pratleys.
Meanwhile from Spalding in Lincolnshire, there are daffodils aplenty. Saul at Pratley informed me that the ones below are called 'spiked' daffs as they're cut with their leaves.  They're also known as indoor daffodils. Unspiked daffs come later in the season. California is the name of the variety below and there's also Fortune and Gold Harvest.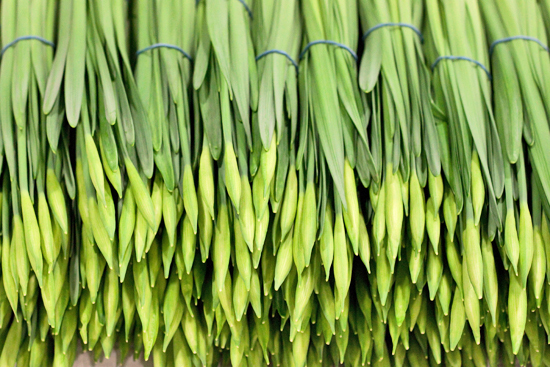 Moving on to imported flowers…wraps of hyacinths (Hyacinthus orientalis) in tight bud can be found in this stunning shade of blue, as well as white and pink.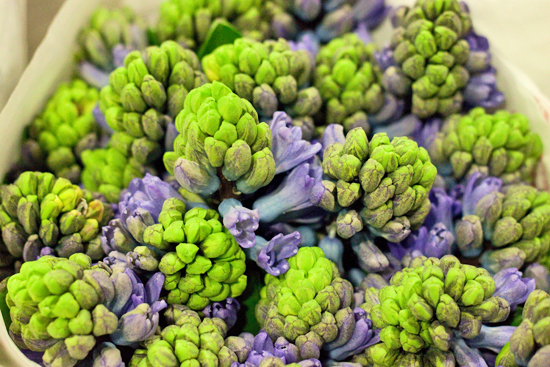 And it's 'Anemone Heaven' at Nine Elms at the moment with Italian Anemone coronaria in this stunning colour.  They're also available in red, white, purple, cerise pink and burgundy (which the Italians apparently call black).
If you're a ranunculus fan (as I am!), then you're in for a real treat, as they're really coming into their own this month.  Isn't this one at D G Wholesale Flowers in a really delicate shade of pink just so beautiful?  (If you missed it last April, do take a read of this special Product Profile Report on ranunculus.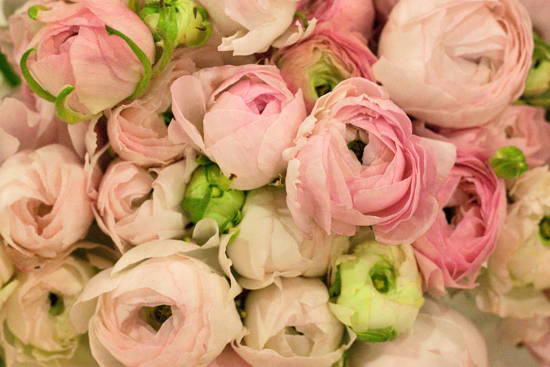 Staying with subtle hues, over at Bloomfield, there are these exquisite purple spray roses called Ocean Mikado.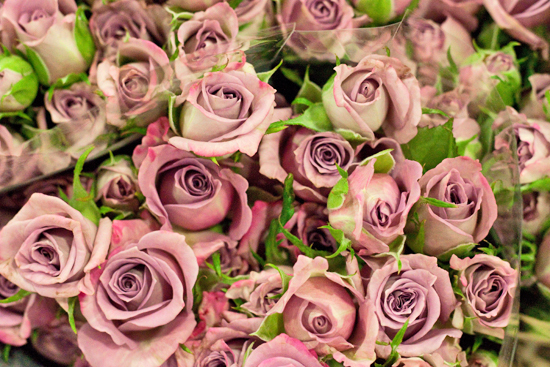 And Dennis Edwards Flowers (http://www.newcoventgardenmark...) has this gorgeous pink spray rose called…wait for it…Misty Bubbles!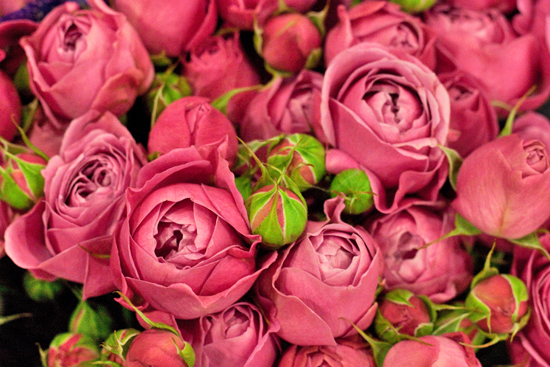 What I love about New Covent Garden Flower Market is that every single time that I visit, I always discover something new.  Have you seen this quirky chrysanthemum variety of santini before?  It's called Elivera and I spotted it at S Robert Allen.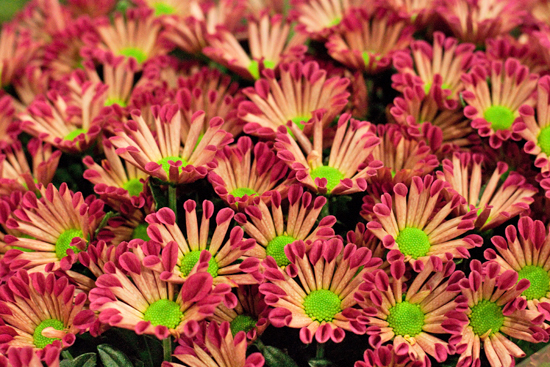 That's where I also saw this bouvardia called Royal Roza.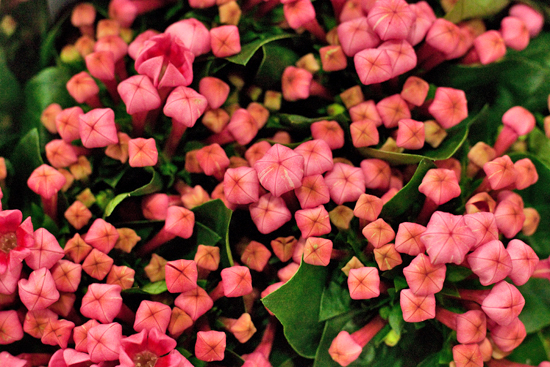 And Else Schluck is the name of this cerise variety of astilbe at Zest Flowers.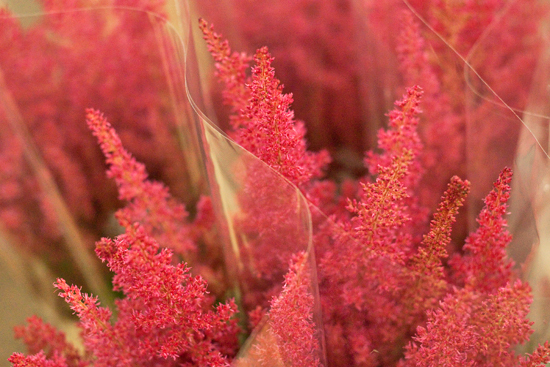 Moving on to plants, at Quality Plants, you'll find dinky Peperomia caperataRed Luna…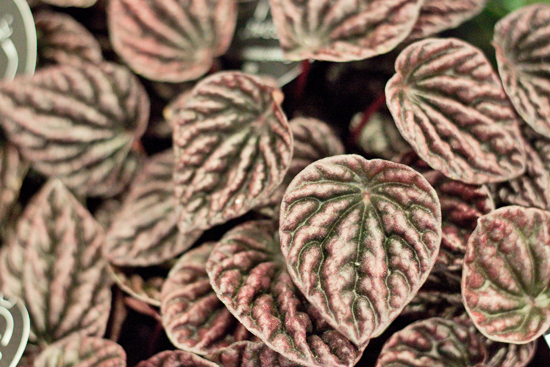 …together with scented Stephanotis floribunda.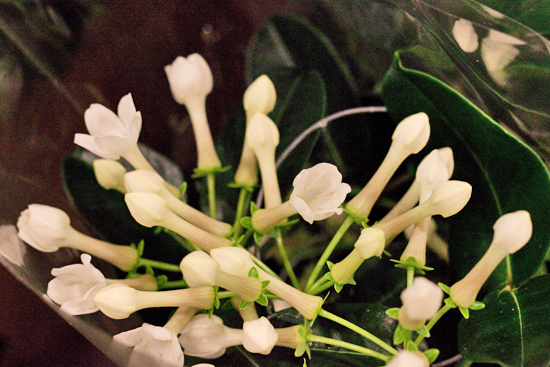 And they also have this very unusual plant called Medinilla magnifica.  This is a close-up of one of its exotic pink flowers, which can grow up to a length of about 50cm.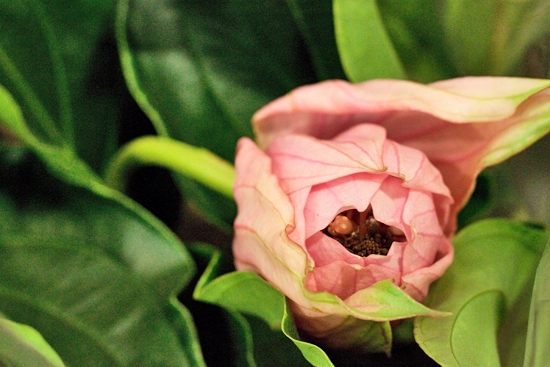 Over at Arnott & Mason, they have this lovely variety of money plant (Crassula ovata) called Sunset.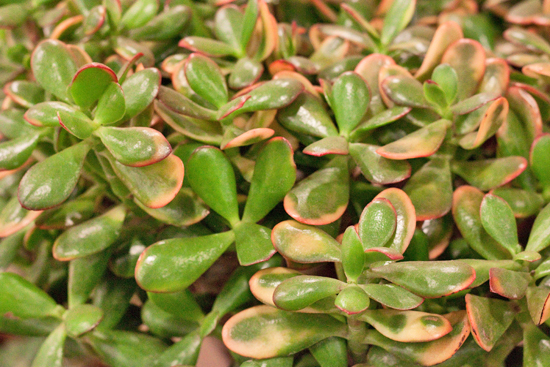 Freddie said that, with its leaves edged in yellow and red (hence the name), it's proving to be very popular.  By the way, did you know that the money plant is used as a feng shui cure to attract the energy of wealth and prosperity?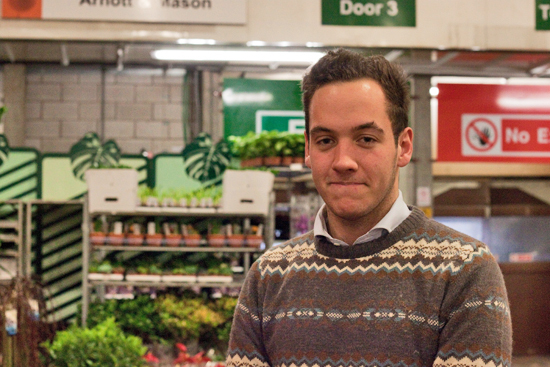 Arnott & Mason also have these striking clivia plants.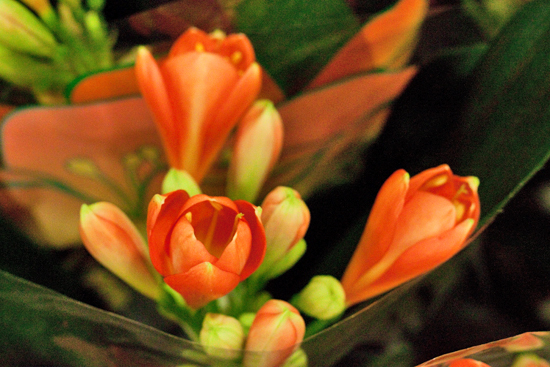 I adore astrantia and was really stopped in my tracks by this particular variety, with its very intense purple blooms.  It's simply called Claret and can be found at Dennis Edwards.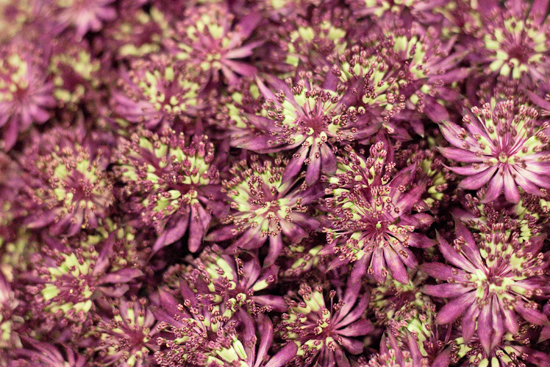 That's where you'll also find these wonderful hellebores in the same colour palette.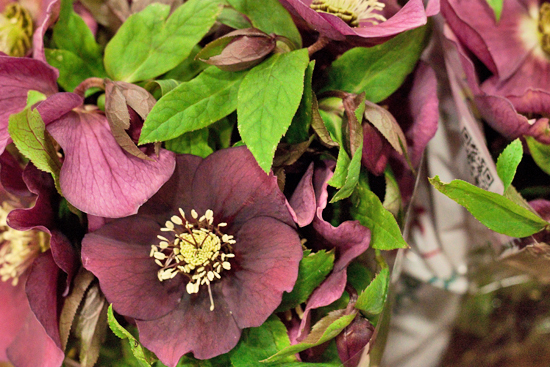 And if it's phlox you're after, then visit S Robert Allen who have this variety called Red Diamond.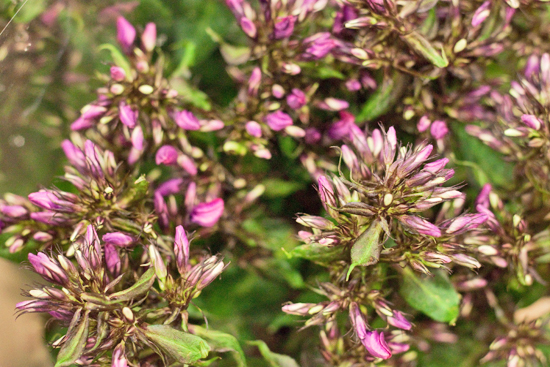 I wasn't the only one at the Market asking the name of this type of brodiaea (Triteleia).  It's called Silver Queen…such a dainty bloom!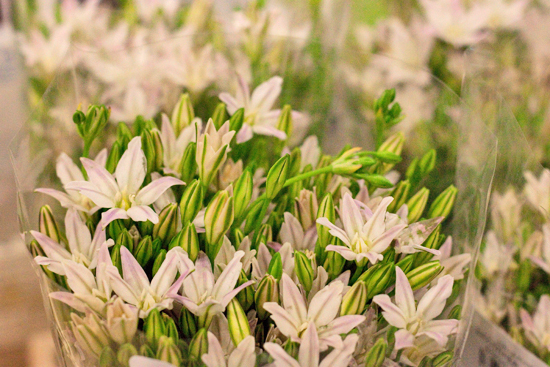 And isn't this white nerine called Biancaneve just wonderful?
If you're making floral jewellery, Ornithogalum arabicum is the perfect flower to use.  Simply cut off the individual blooms and use a small amount of cold glue to attach them to a wire necklace or bracelet.  And if you'd like some inspiration, do take a look at Wendy Andrade's book, Fresh Floral Jewelry.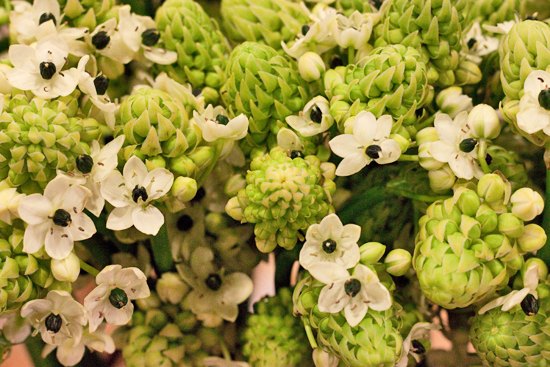 Over to Foliage Row, where Jamie at Porters talked me through their current selection, including the buxus (box) behind him below.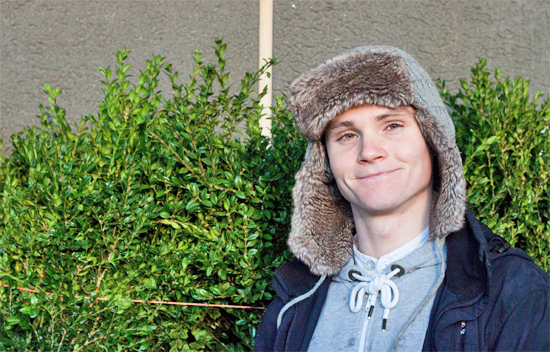 Just how lovely is this, almost fluffy, cryptomeria?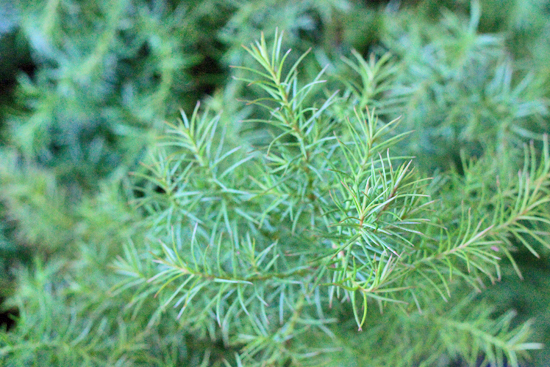 And they also have variegated pittosporum…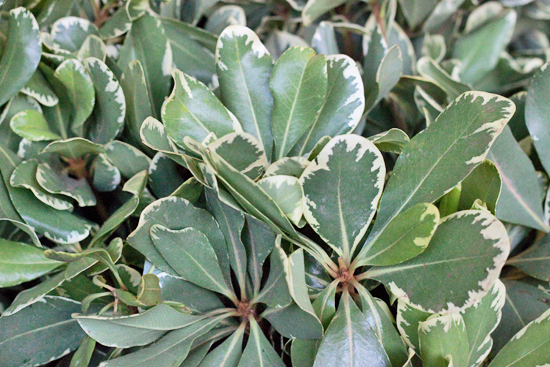 …cocculus…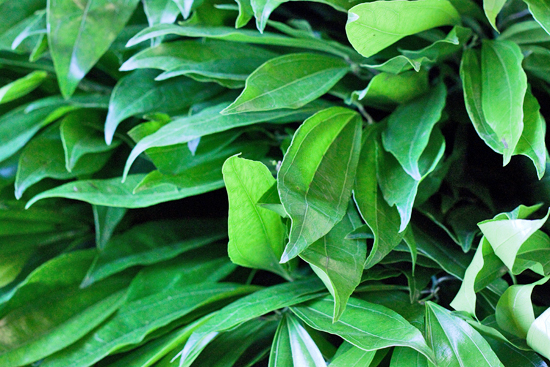 …and variegated berried ivy.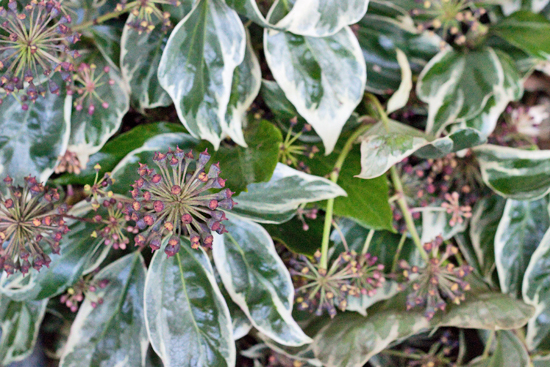 At GB Foliage, as well as regular laurel…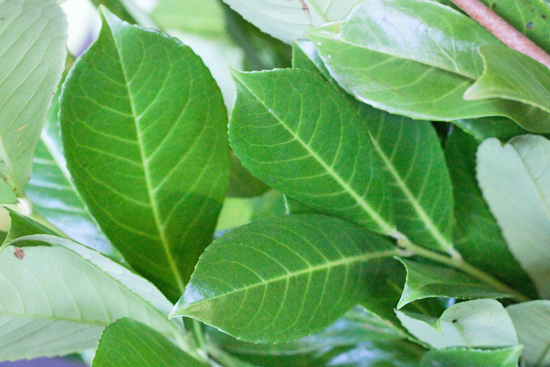 …they also have Portuguese laurel, with its rhubarb-red stems.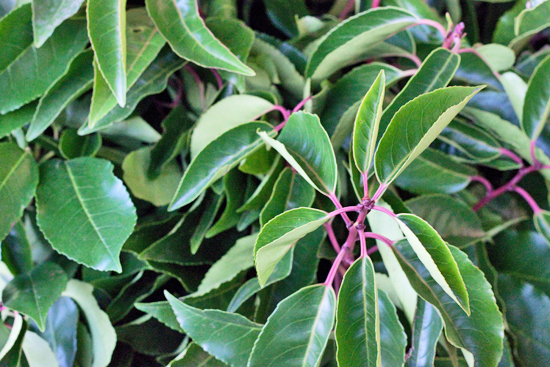 And their English pussy willow (Salix) is proving to be popular.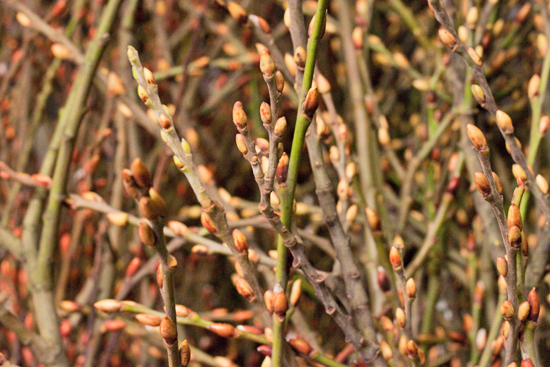 Copper and rose gold are THE colours of the moment in interior design.  So if you're looking to be on-trend, head to C. Best where they have a great range of metallic containers in these hues, in various shapes and sizes.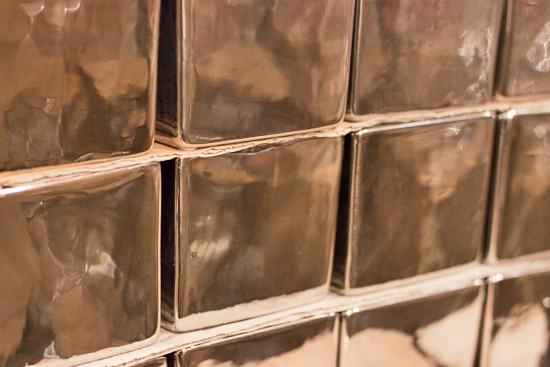 They're also the place to visit if you need to stock up on small glass bottles for single stems…perfect for table arrangements at up-and-coming weddings.  And they have several different styles available.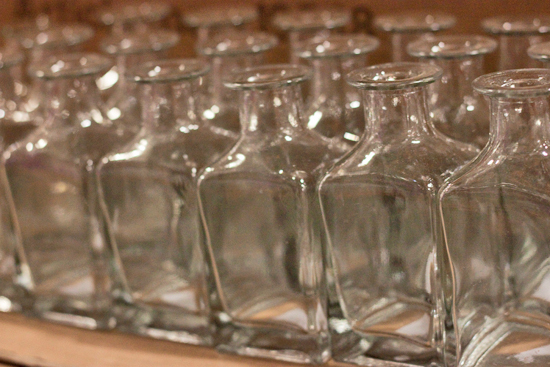 So, that's my whistle-stop tour of the Market for you this month. There's so much to see there and this is only a small snapshot.  Please visit soon and see for yourself first-hand!

Do look out for my Product Profile Report later this month which will be featuring an iconic spring bloom…