Here on the market, every month brings its share of seasonal delights. But this August offers the most elusive sight of all – the lads in their summer outfits.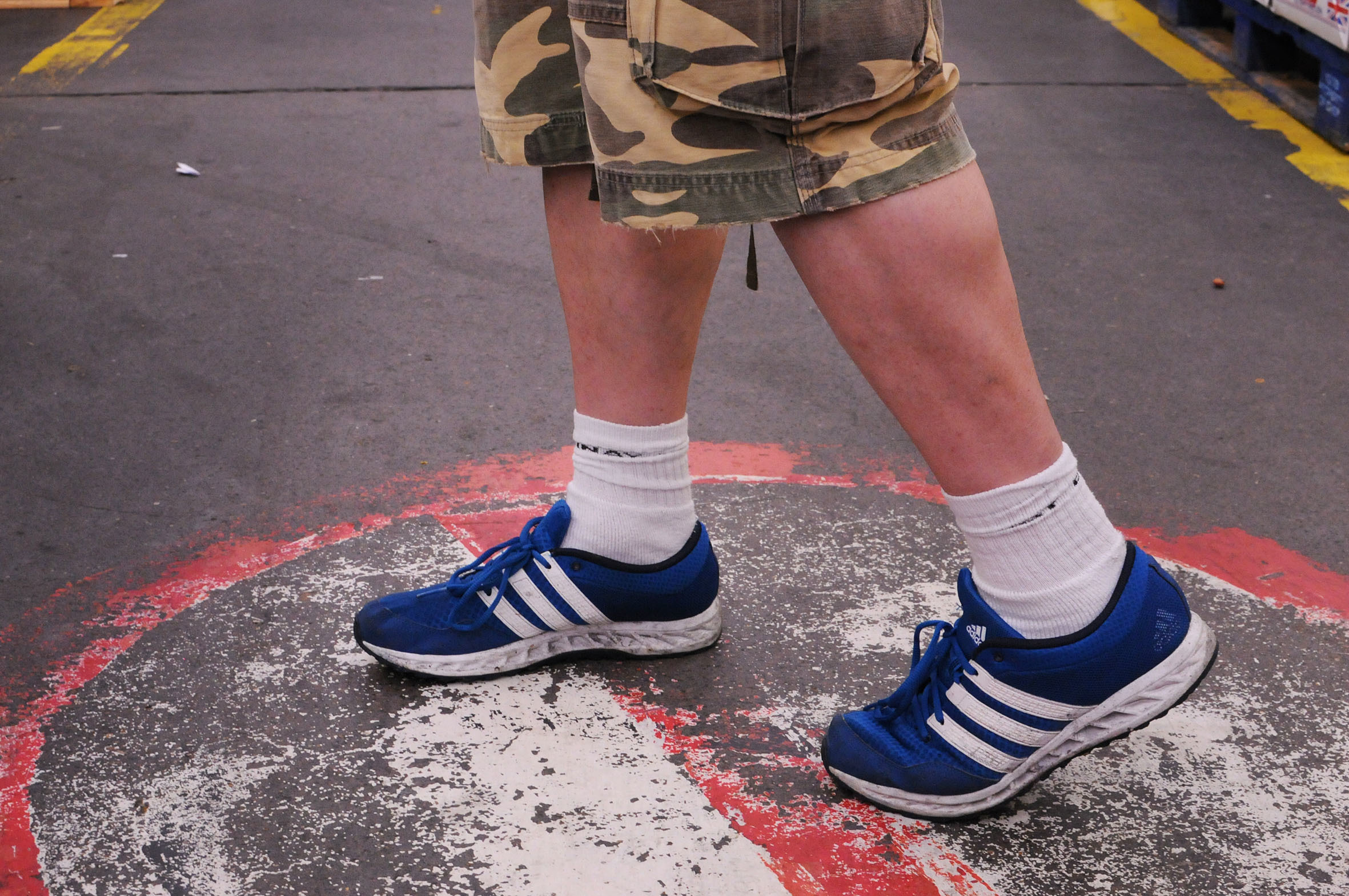 To be honest, it's not always pretty – pink t-shirts, flip-flops, hairy toes and the like.
But I reckon that Terry Woollard from I A Harris & Son, pictured above, scores highly for his simple-but-stylish ensemble. More on this later….
As for produce, English cherries are a pick of the crop. The previous harvest was terrible, so it's a relief to see the fruit in good nick.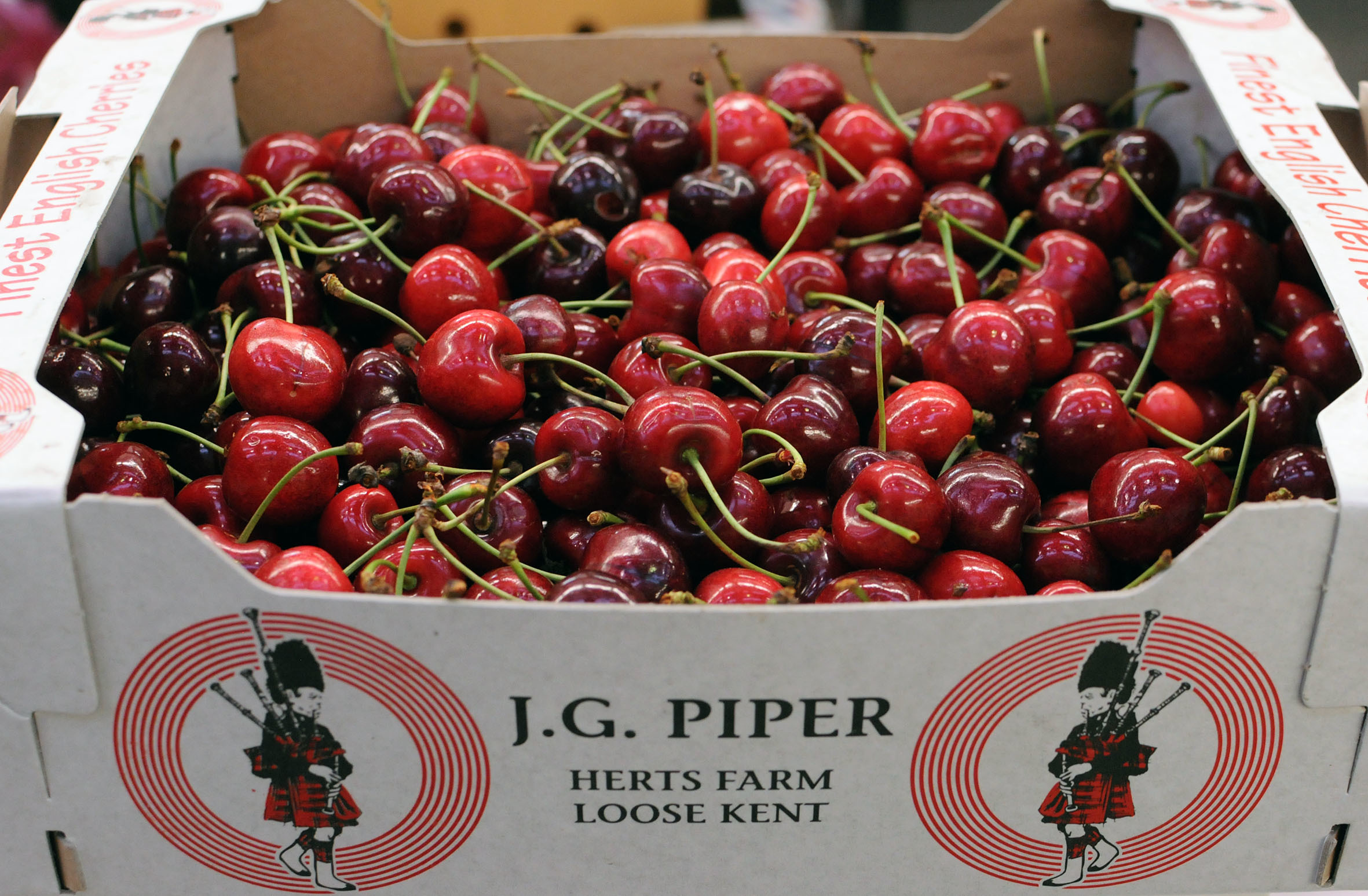 "It's definitely better than last year," confirms expert grower Stewart Malcolm, who runs orchards near West Malling, Kent. "There's another fortnight or so [of the season] left."
He has around a dozen modern varieties plus some old favourities such as Merton Glory, supplying wholesalers including H G Walker. Spanish cherries, too, are still available, before supplies move to the USA and Canada.
Soft and stone fruit, of course, are the other big favourite. Expect lovely flat peaches and nectarines, plus the normal rounder specimens, apricots, plums and even greengages, all typically Spanish.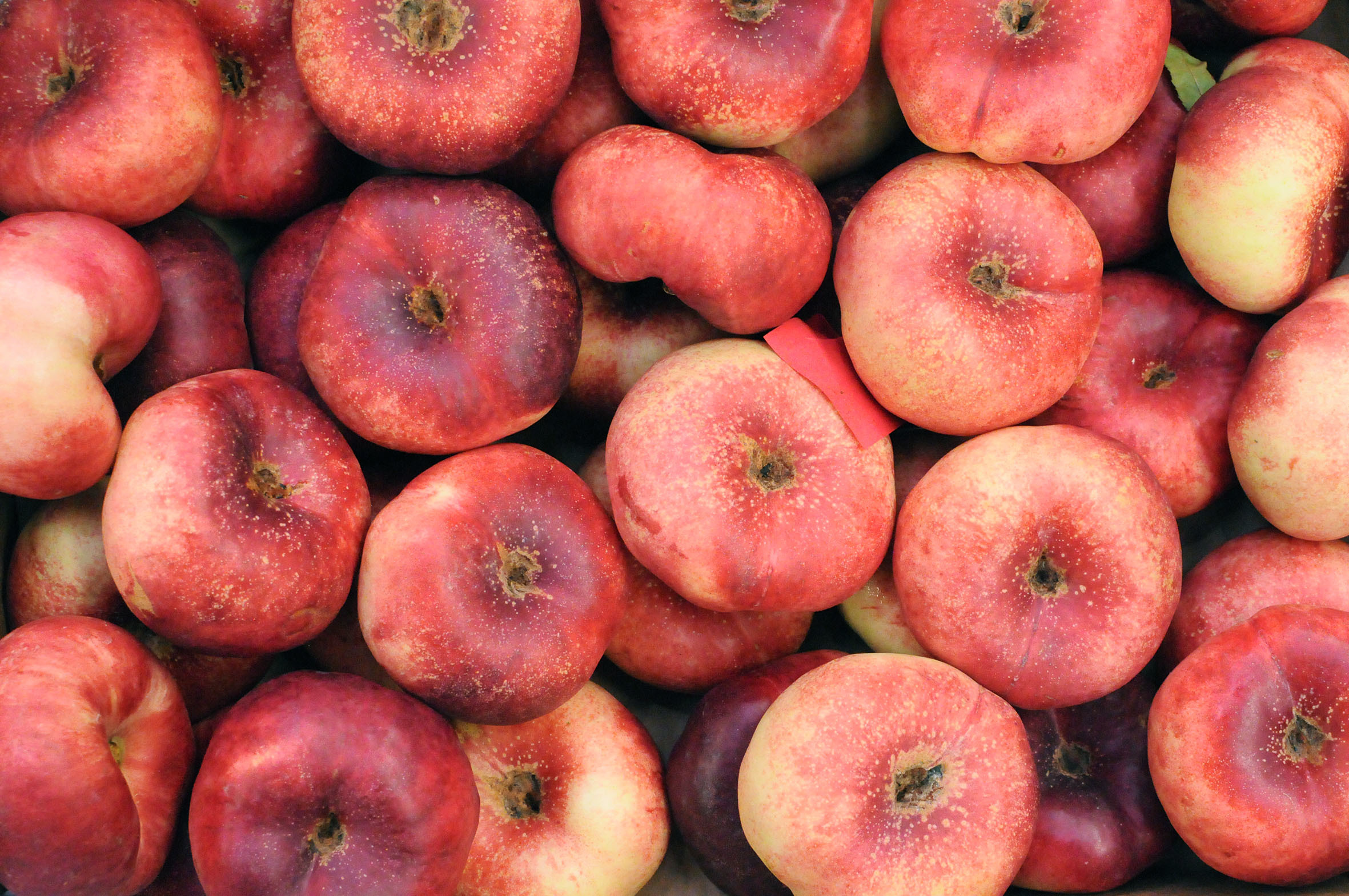 English gooseberries are fizzling out, but expect home grown blueberries, strawberries, raspberries and blackberries. Weirdly, there doesn't seem to be much red or white currant from our growers this year.
Spanish melons are another good call - striped or plain green watermelons, Piel de Sapo, Galia and Cantaloupe are among the varieties. Black figs are eating well. Mangoes, too, often Israeli.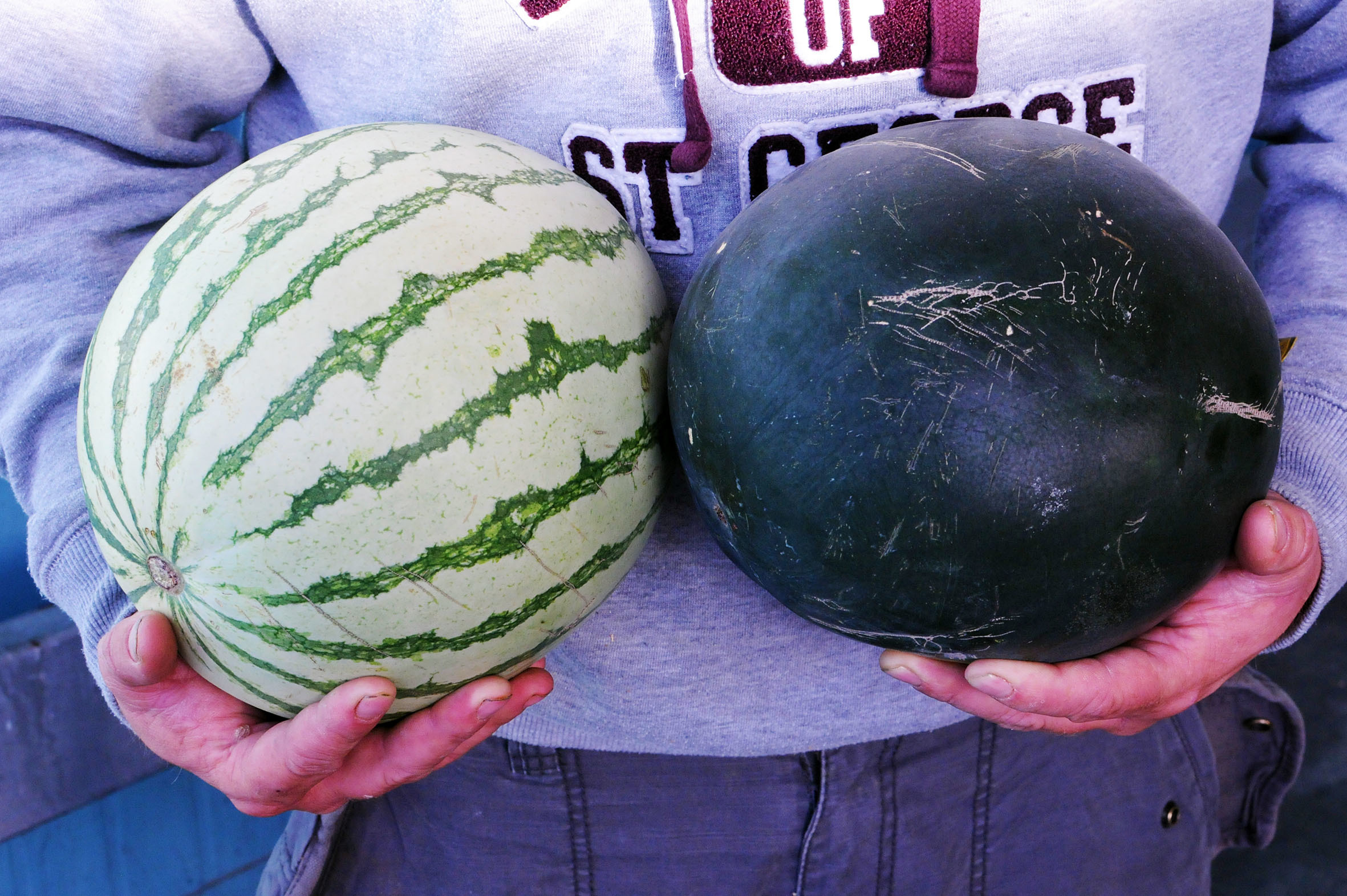 Other good-looking fruit include grapes from Italy, France or Egypt, like these Italian seedless, wrapped up with golden bows like a Christmas present.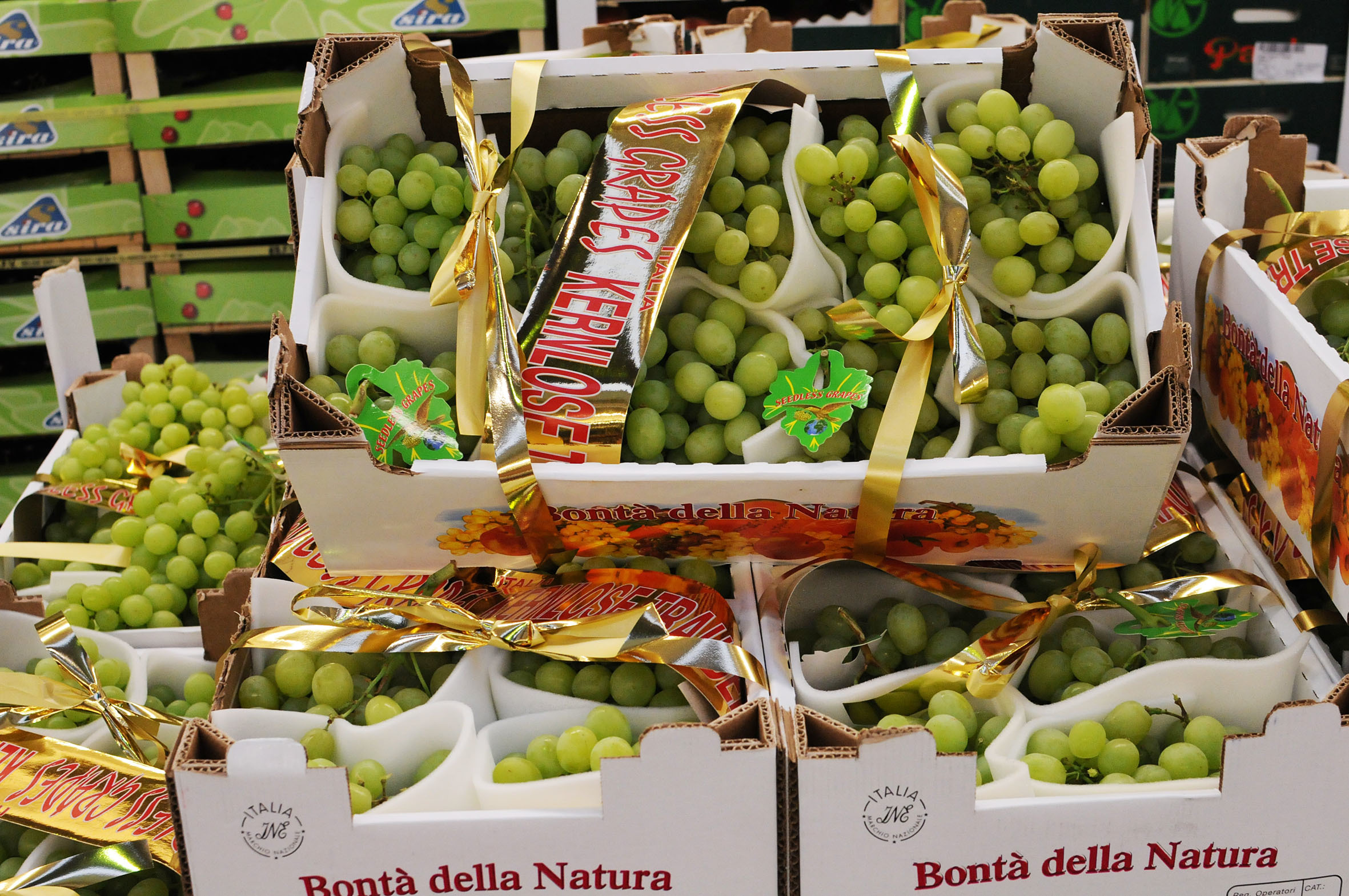 For veg, home grown tomatoes, runner beans, peas and broad beans are an absolute must.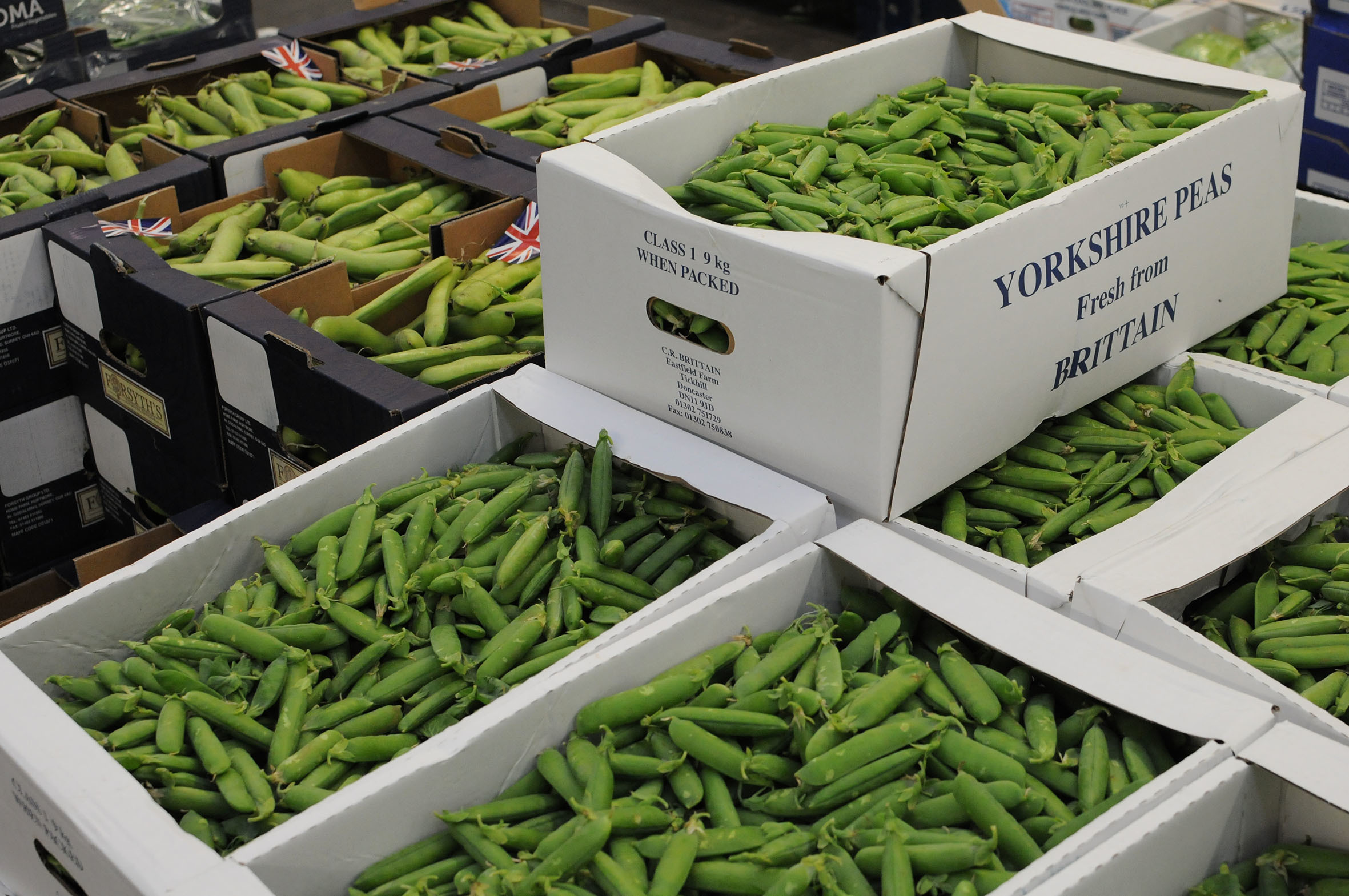 From the summer squash family, straight courgettes and patty pans are another good call for something British and summery.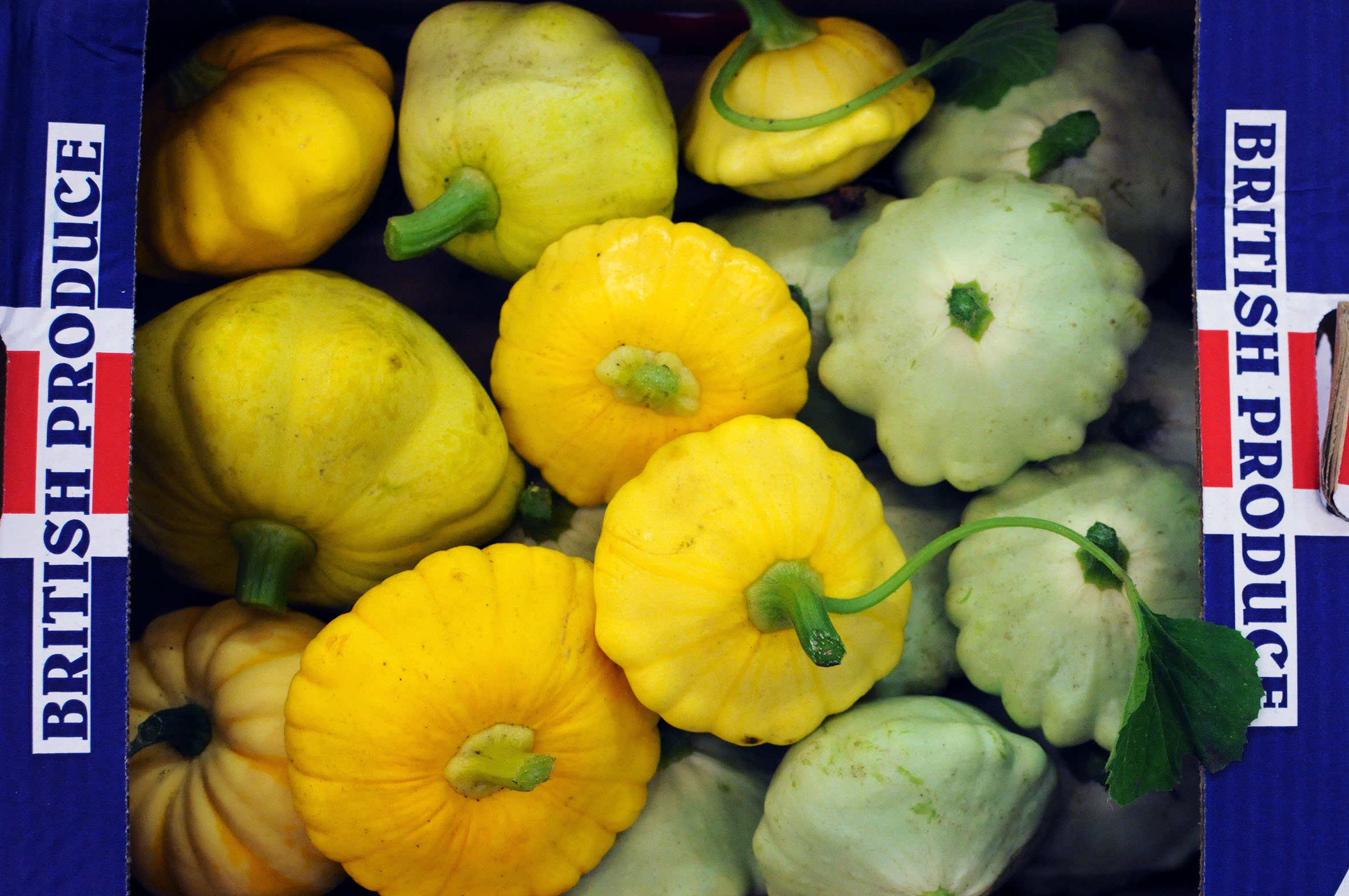 There's even aubergines, too – from Yorkshire! And also rounder types of courgette from the Continent.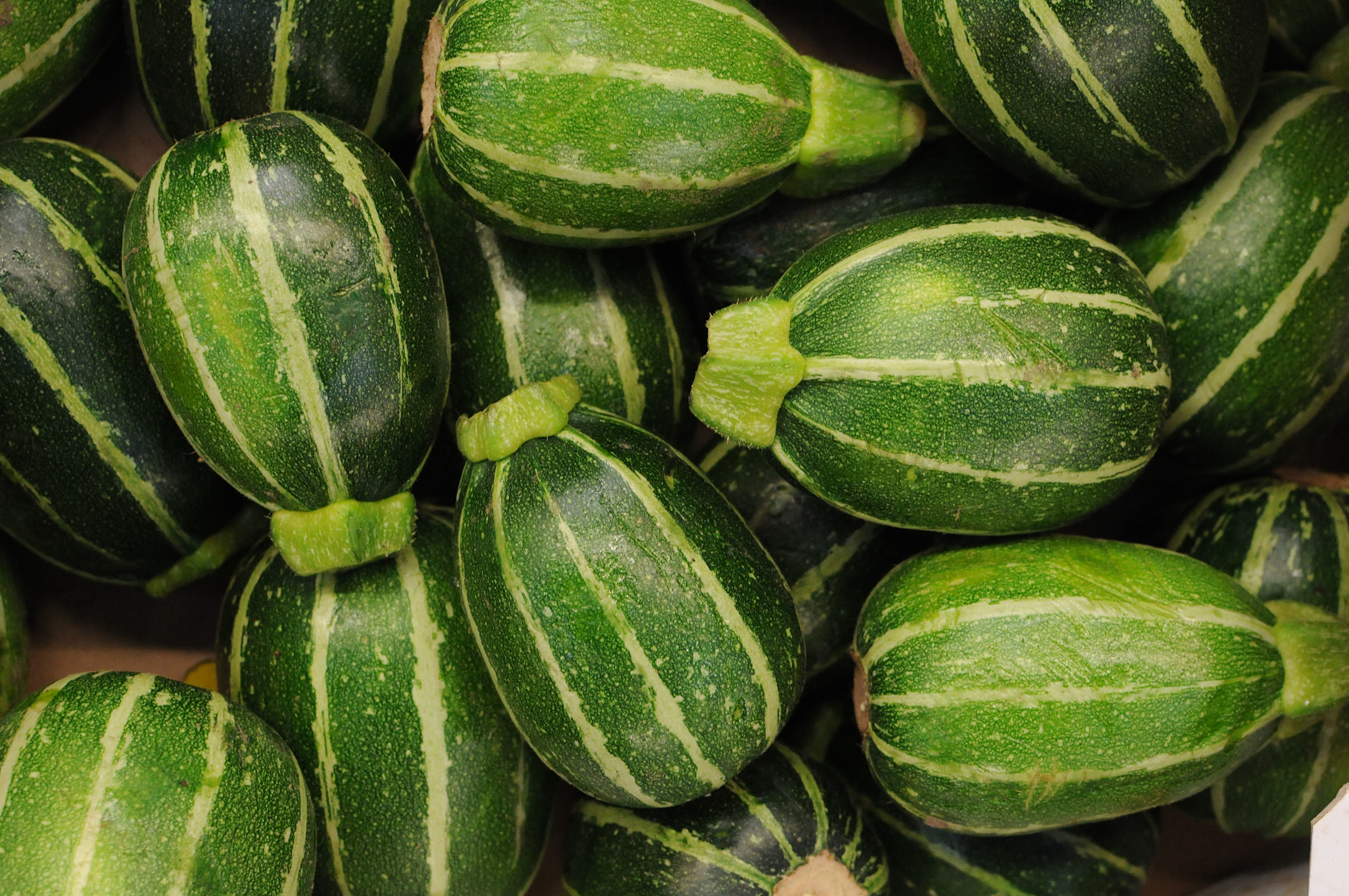 Other British produce includes broccoli, caulis, cabbage, kohl rabi, parsley (flat and curley), spinach, coriander and Cavolo Nero. Mid-season spuds, including excellent Cornish, are also underway. Note that it's the Dutch season for glasshouse peppers, cucumbers, tomatoes and the like.
As for exotics, I couldn't resist a pic of these colourful okra, baby aubergines and scarily hot chillies.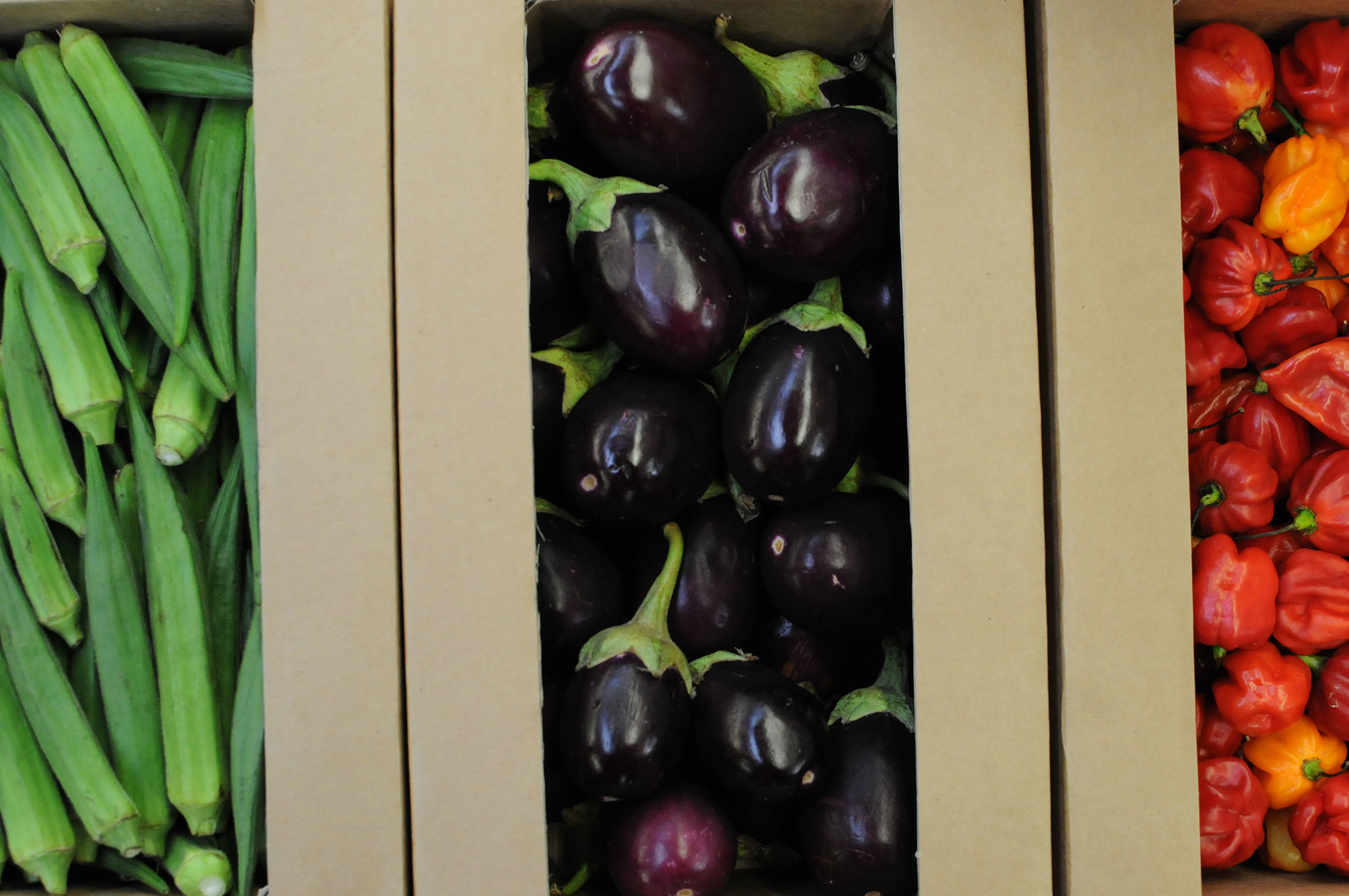 In the world of mushrooms, there's a healthy selection of wild, including Trompette de la Mort (pictured below), Girolle and Pied Bleu. Typically, these are from countries such as Belarus and Poland.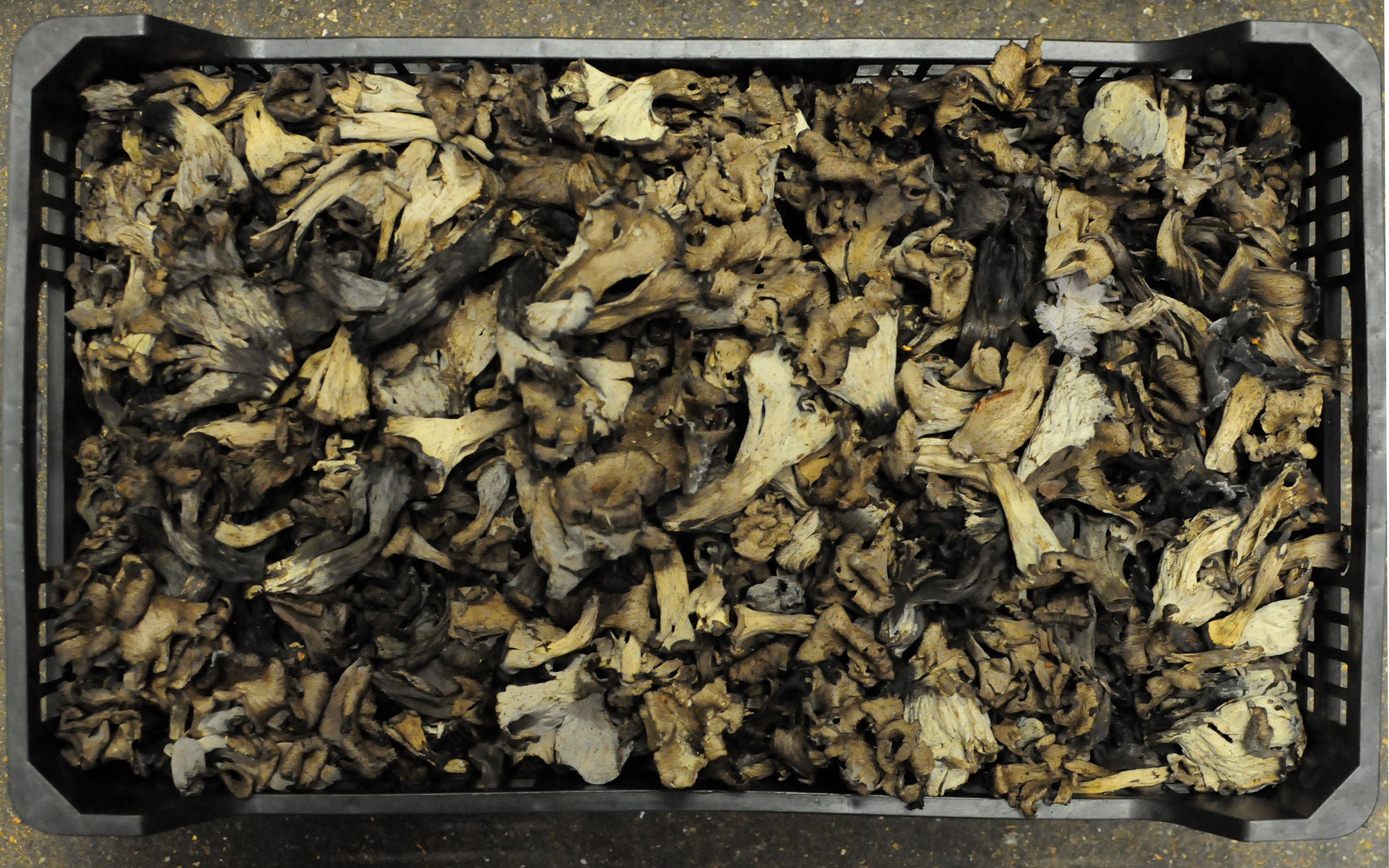 Cultivated includes all the usual suspects, including these Yellow Oyster, to the right.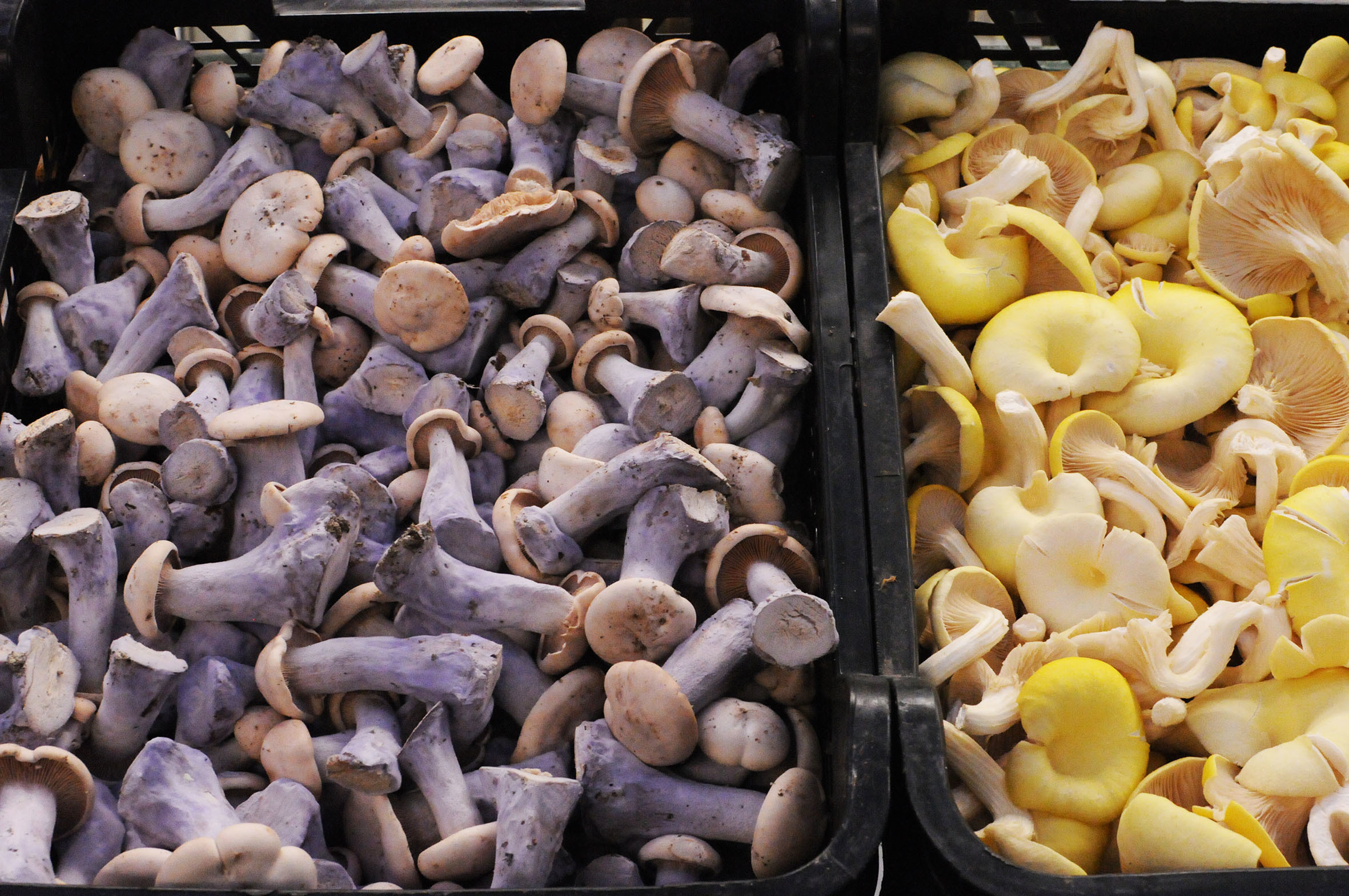 For specialist produce, look out for dark blue Vitelotte potatoes, fresh almonds, tiny Grelot onions, cardoons, dandelion, Petit Violet artichokes and baby veg from traders such as The French Garden and European Salad Company.
On the sartorial front, the pastel colours of these shorts certainly helped to wake us all up.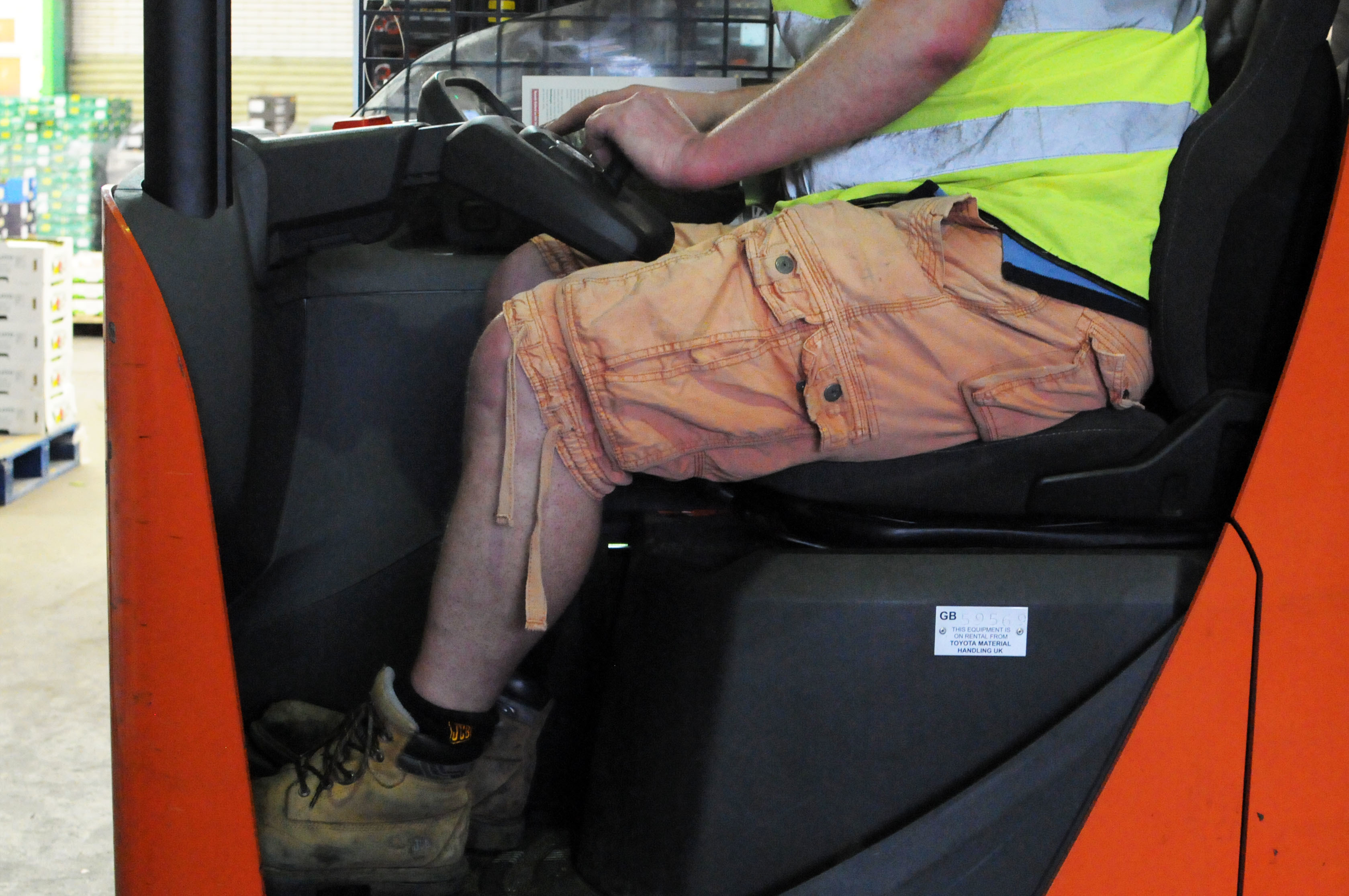 These Birkenstock sandals, below, are a classy and brave option, given the walk-in refrigeration units of the traders.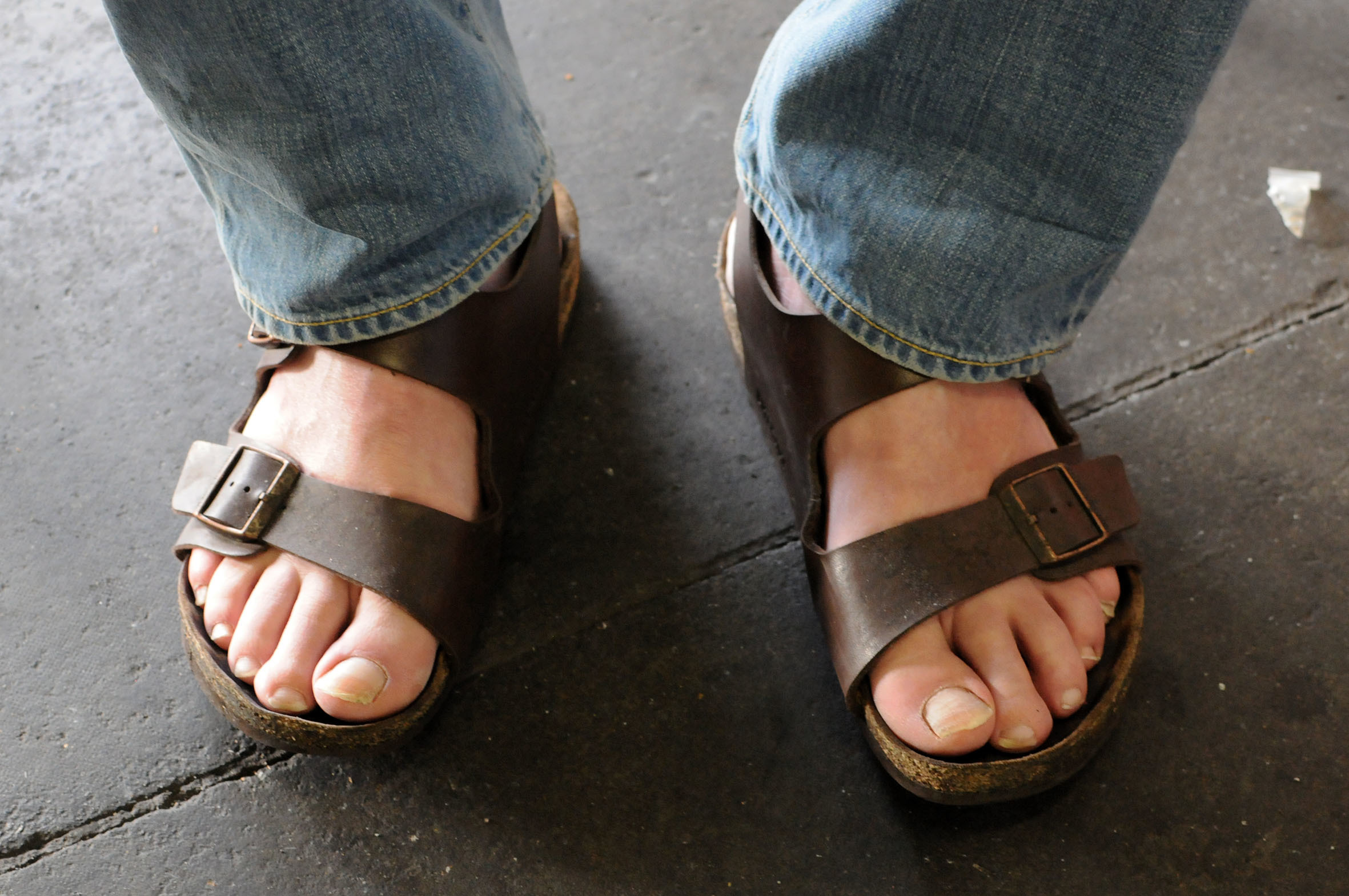 The sad truth is that our all-too-brief summers mean we don't get much chance to practise this kind of thing. Which makes these few weeks all the more special.