For this month only, imagine a Neil Young soundtrack (with volume cranked up) alongside the words of your market report. Why? Well, this musician was a favourite of a well-respected trader here at Covent Garden. More on him later ….
For British-grown fruit and veg, this is the best time of the year – hence this bumper edition.
Headlines include the start of the apples, the first EVER melon crop from Kent, juicy figs from Essex, and even some 'Second Spring' asparagus.
The arrival of 'Disco' (Discovery) apples always signals the start of the season. "Growers say it will be a decent crop," says Geoff Lamb at R Tealing, who is crossing his fingers.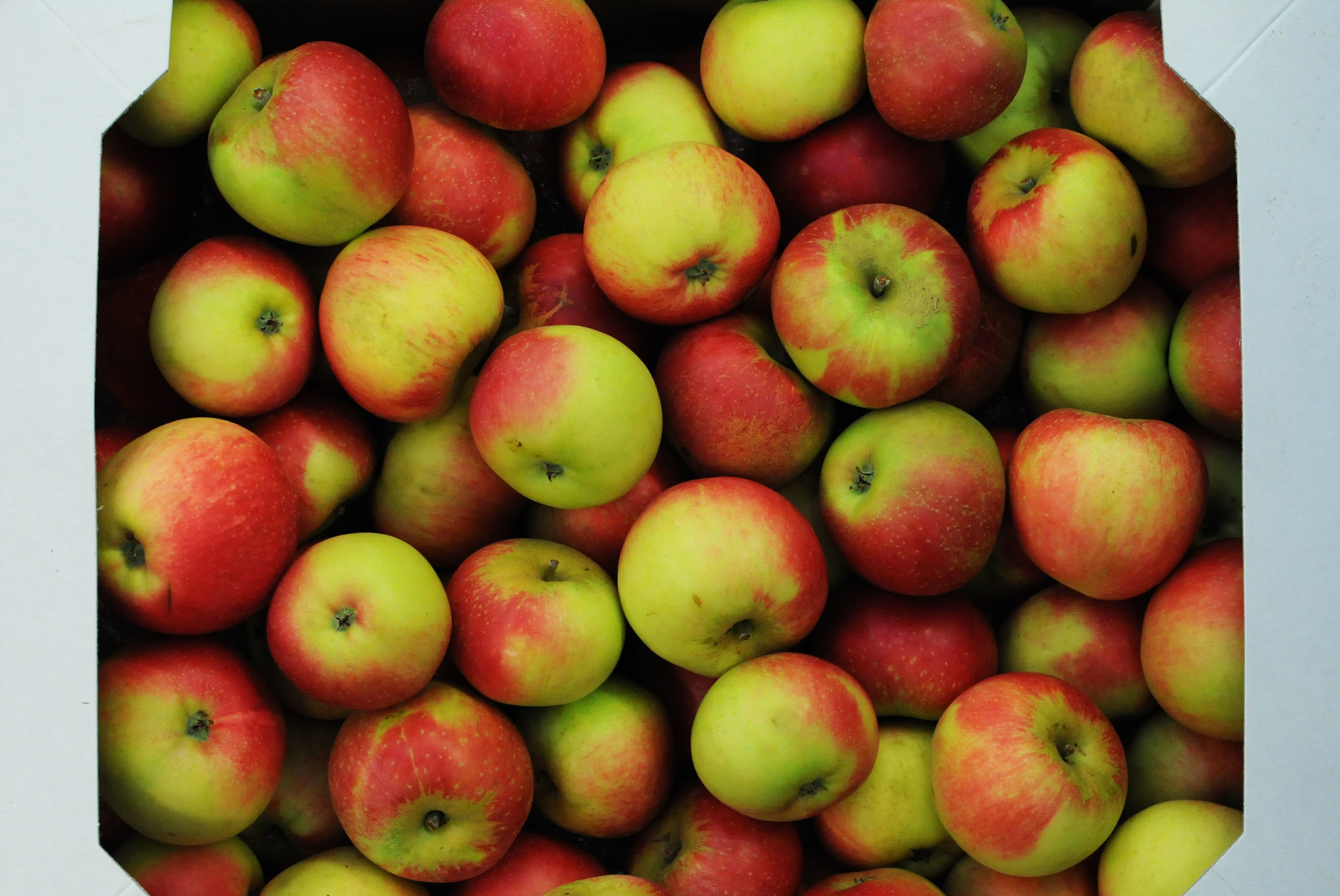 Here's Beau Hulse, his salesman, with a few of these crunchy beauties: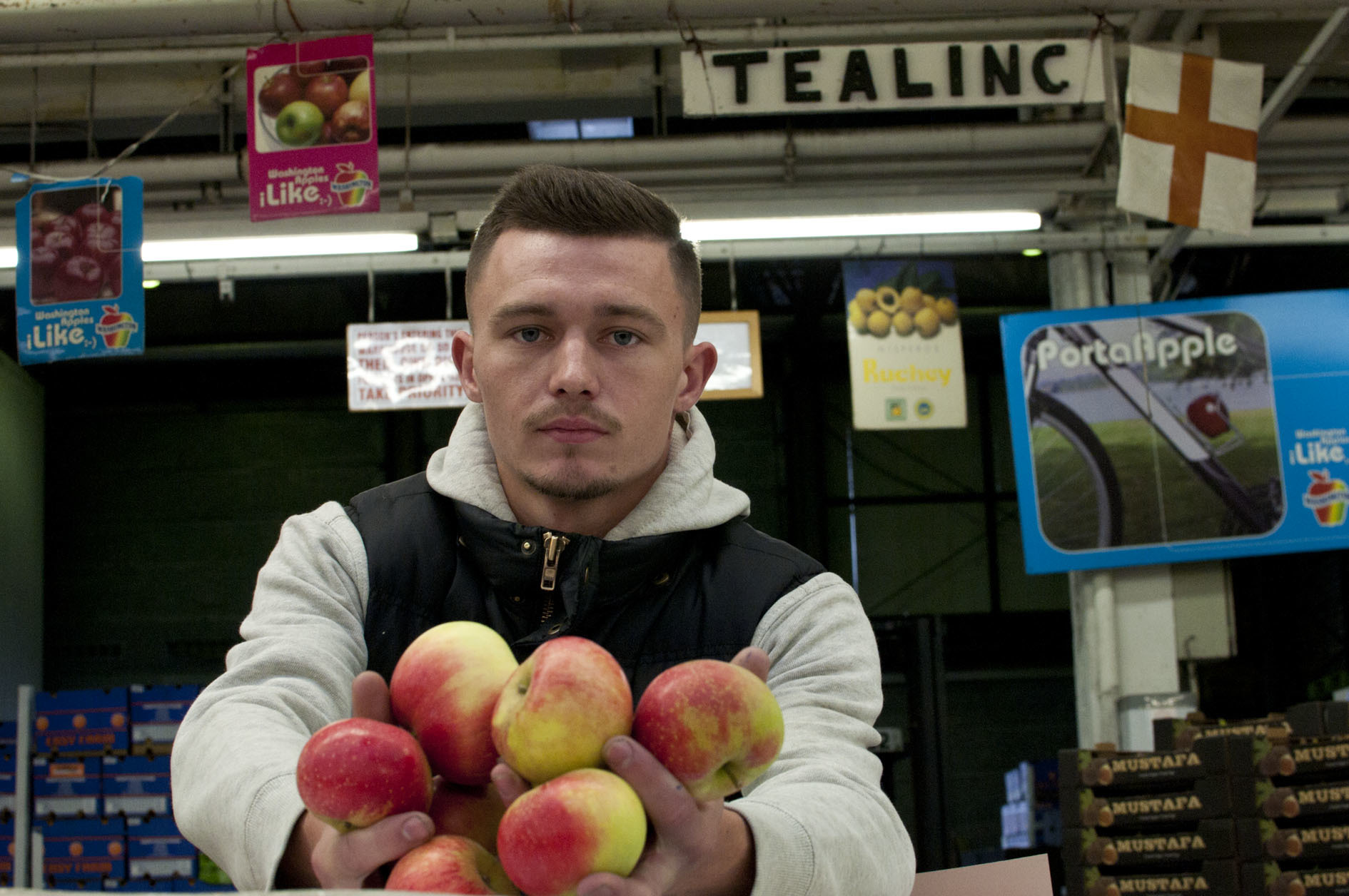 What beats an English apple? We love them here, which is why I'm just back from Kent, where I visited one of our best growers. (Who also started out as a Covent Garden wholesaler). Read his story in our Grower Profile later this month.
After Discovery, expect Early Windsor, Worcester, Cox and russets before Gala and Braeburn.
In the meantime, you may also find imports from Chile (typically Pink Lady), USA (Red Washington), France (Braeburn, Gala, Granny Smith) and New Zealand (Fuji).
There's a terrific harvest of British plums, too, as well as their smaller sister - the damson.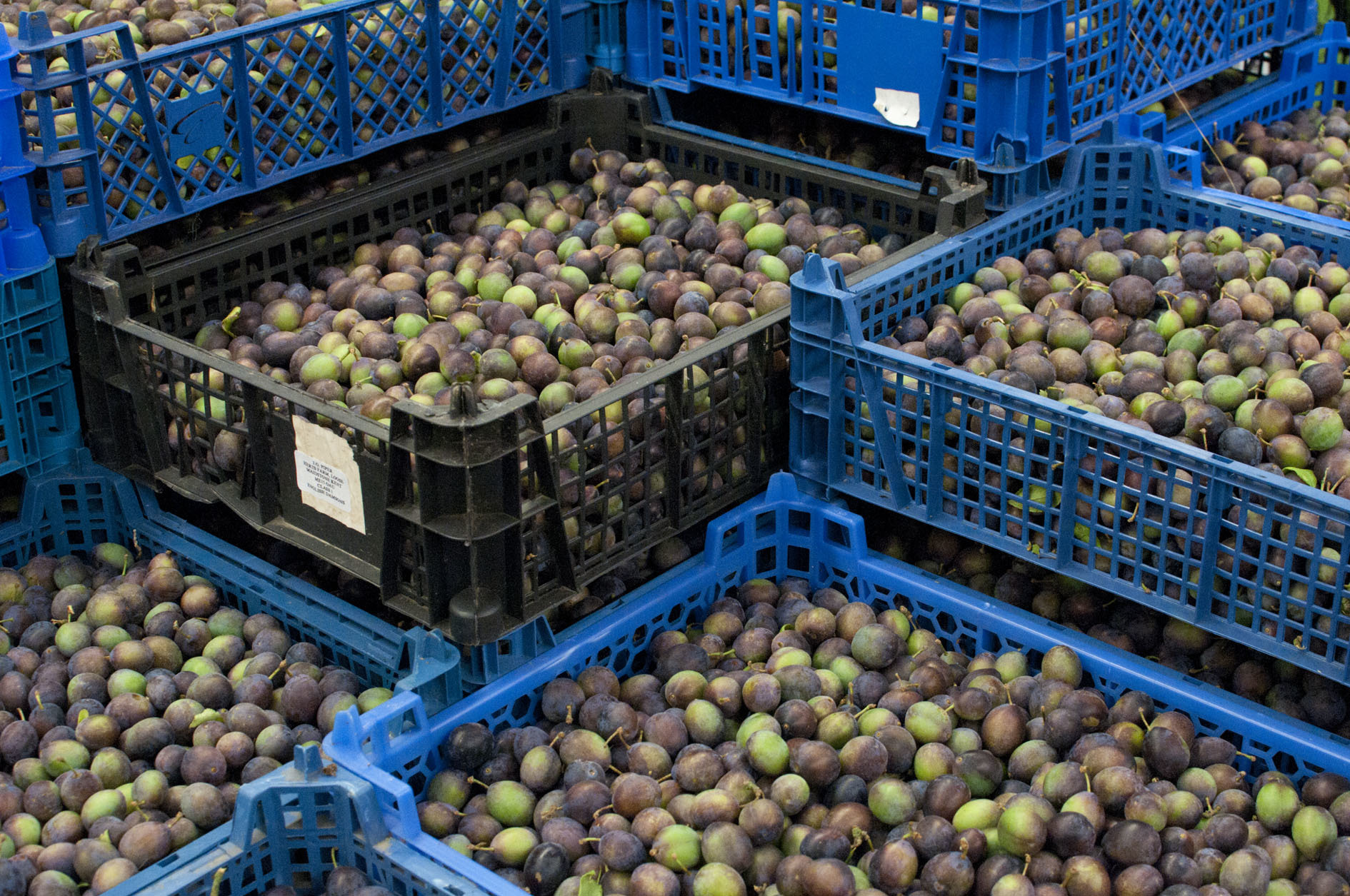 As for those Kent-grown melons at S Newman, the first batch was snapped up before I could witness them. Let me know how they taste, if you buy any?
This was the first large-scale melon crop to be successfully grown in this country. You can read more on this story here, and the fruit will also feature in our next Grower Profile.
Black figs are an excellent buy this month. Most are Turkish, or go for the (more pricey) French.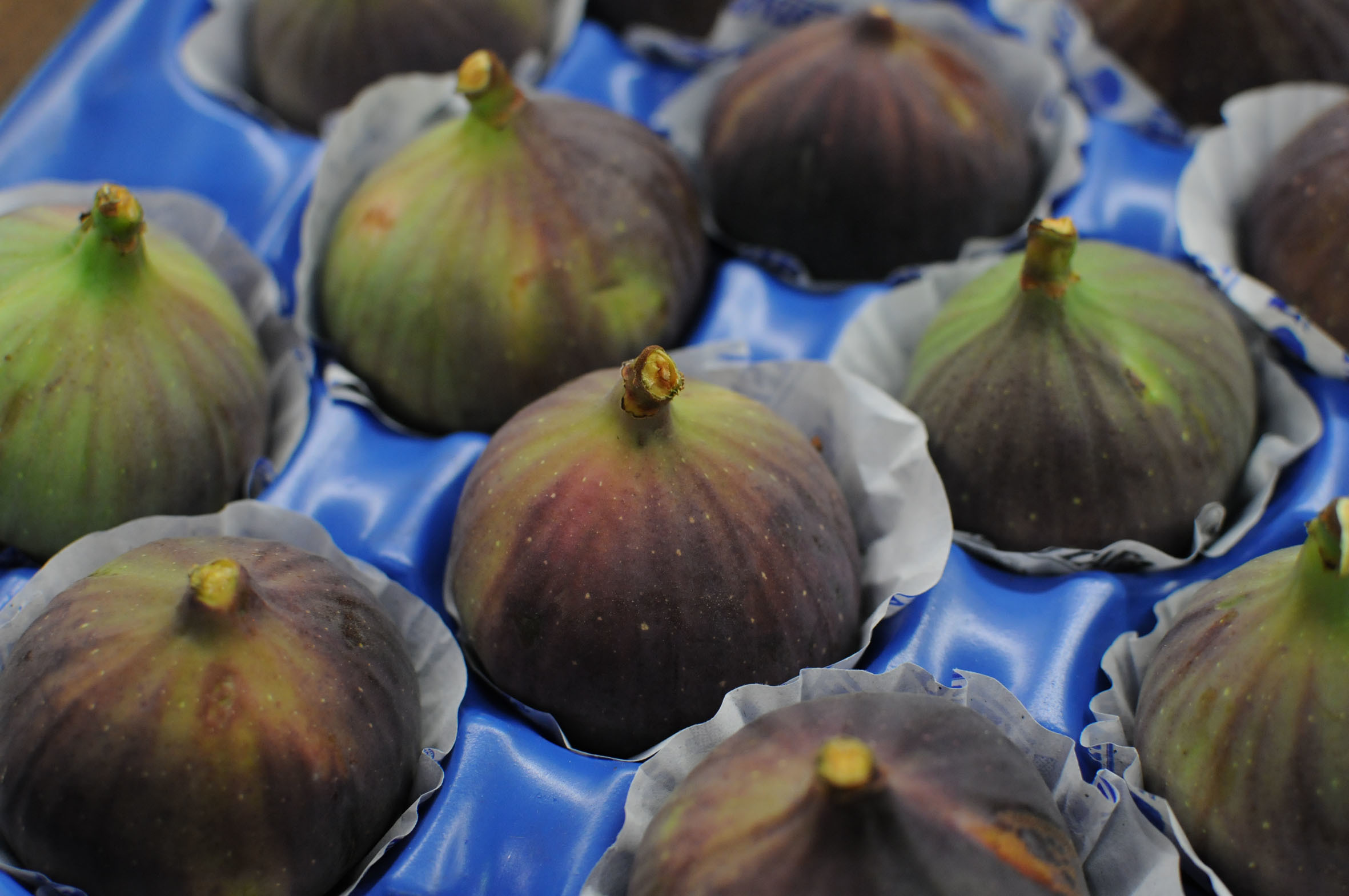 I also spotted a few grown in Essex glasshouses over at S Thorogood & Sons.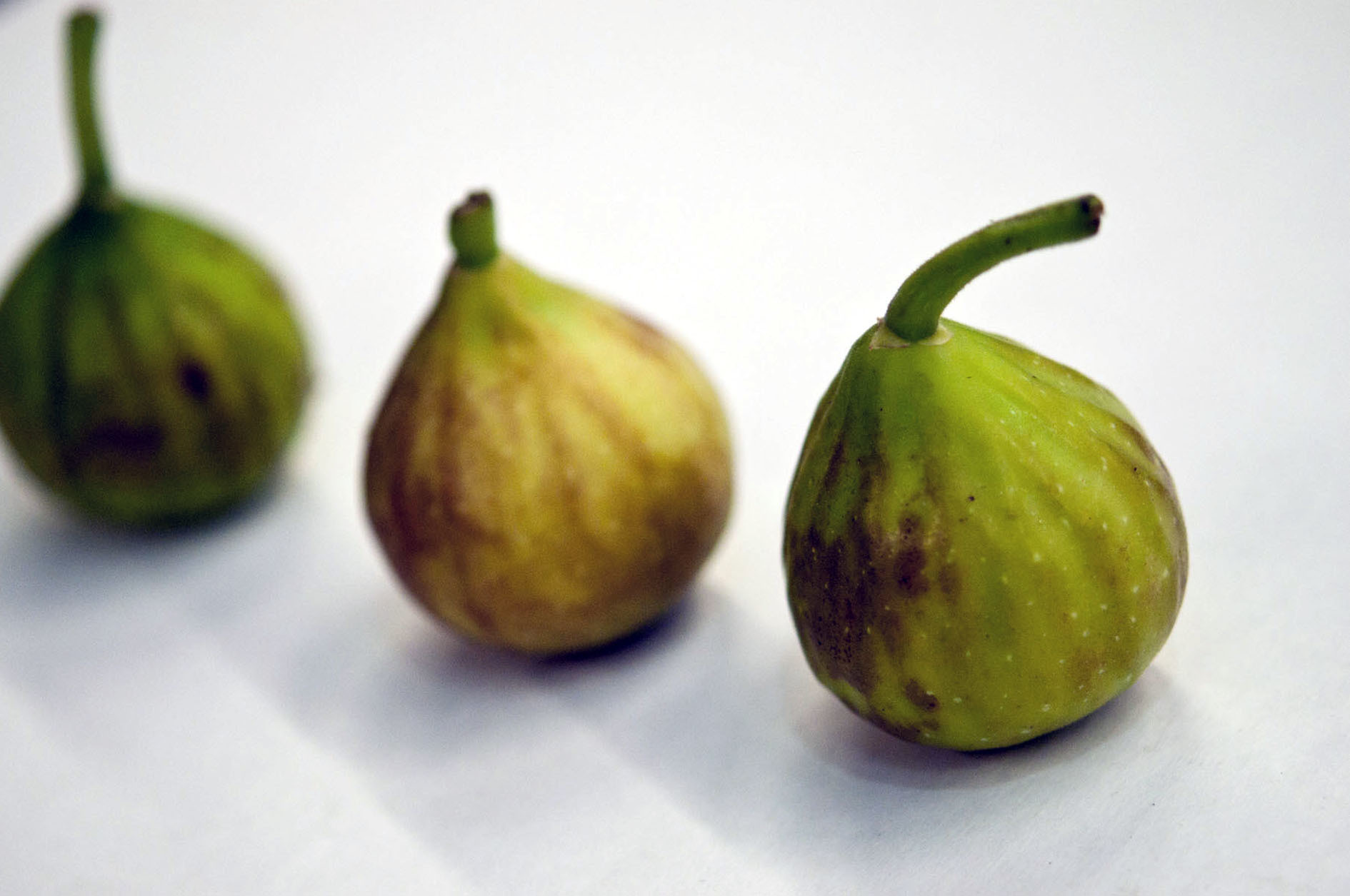 Berries are in fine fettle, including British blueberries, blackberries, strawberries and raspberries. Gooseberries tend to be on the small size and Scottish. Currants are mainly Dutch, although some homegrown fruit is also available.

Kentish cobnuts are here, too – delicious when young, milky and crunchy.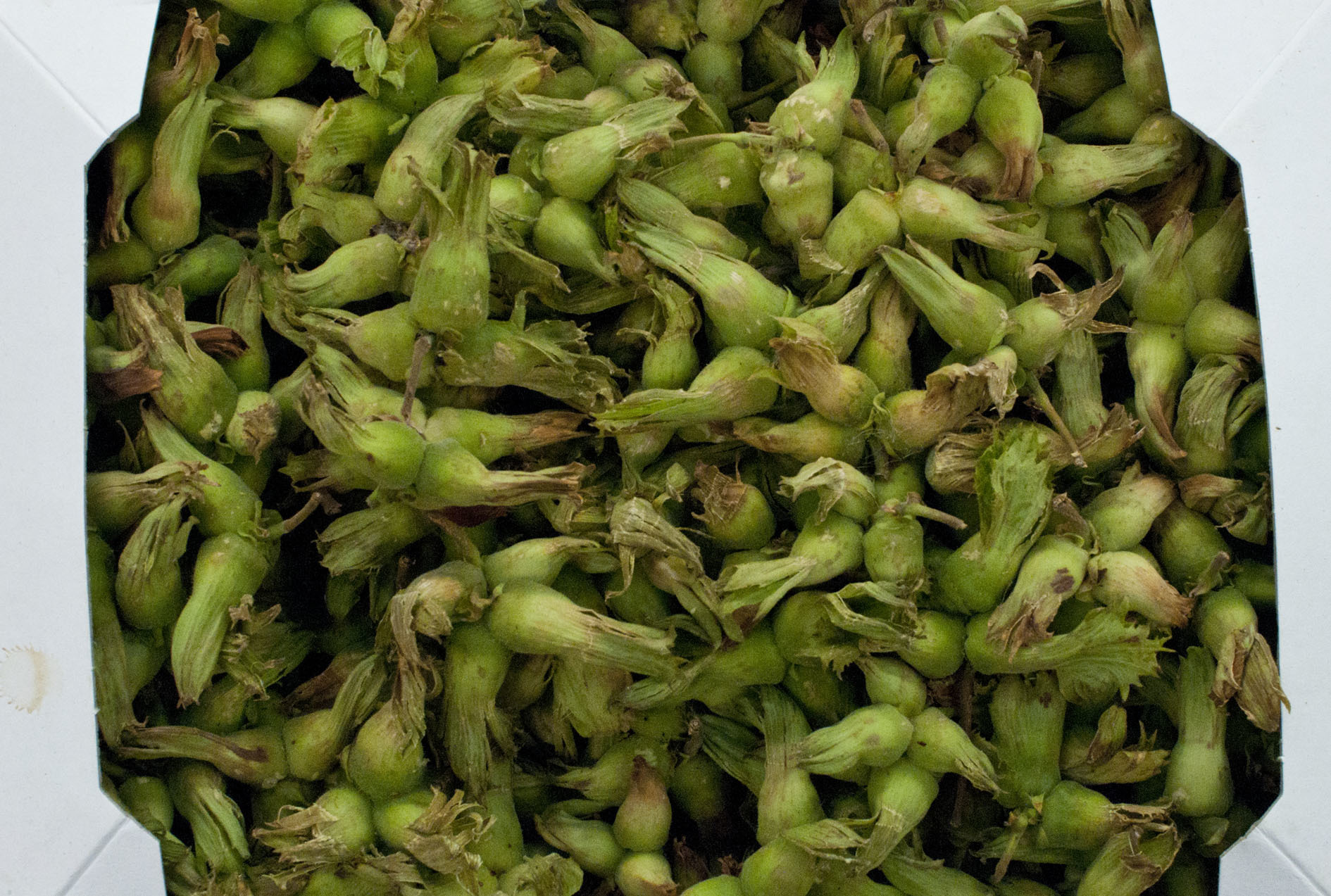 From Spain (and sometimes Portugal), melons and stone fruit such as nectarines and peaches remain a fine choice.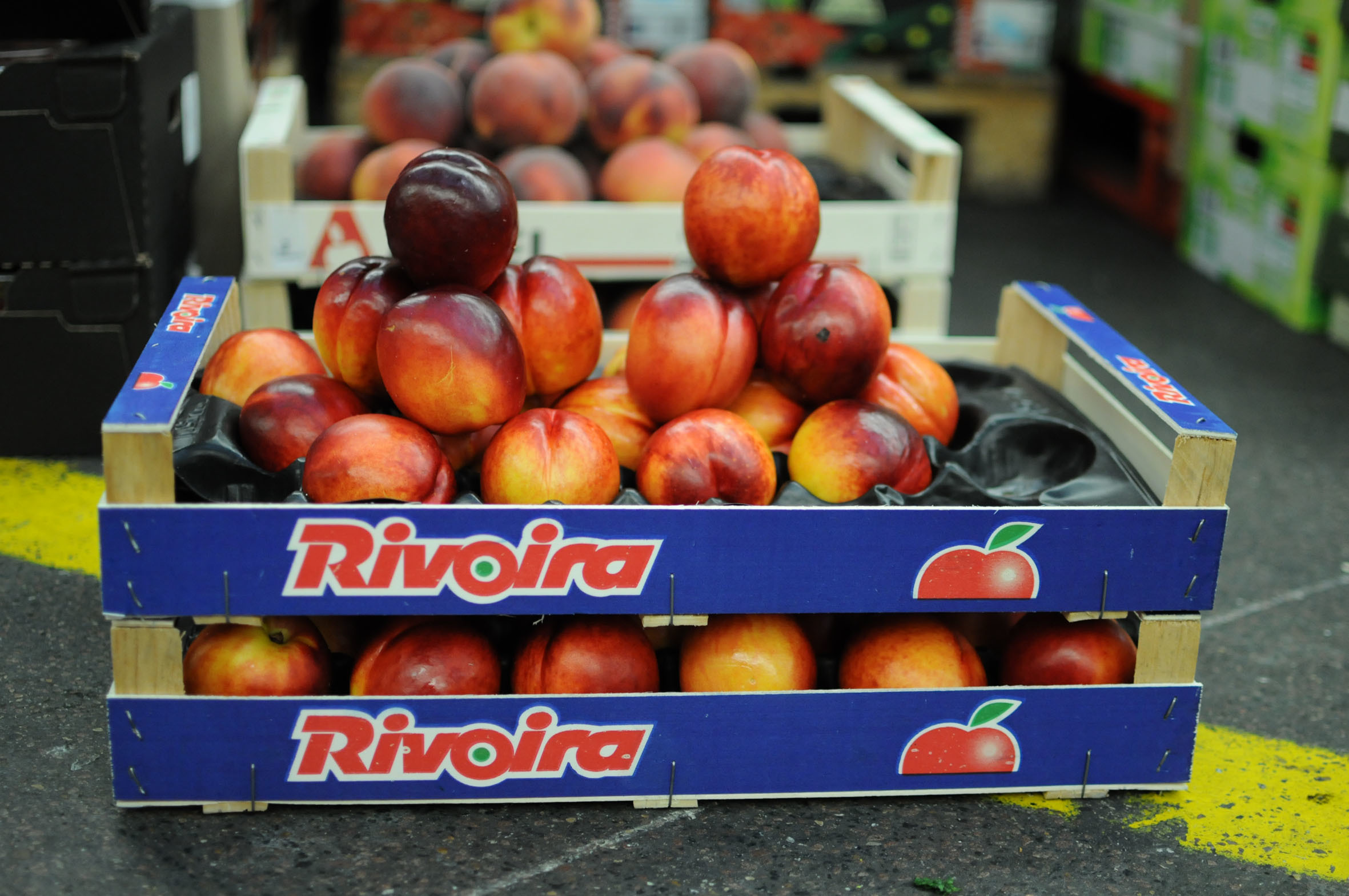 Grapes are Greek or Italian. You'll also find these lovely Indian pomegranates.
The French Garden sell the fine fruit of Jules Nourrit, including Muscat grapes, apricots, Charentais melons, yellow Mirabelle plums, figs and Reine Claude greengages.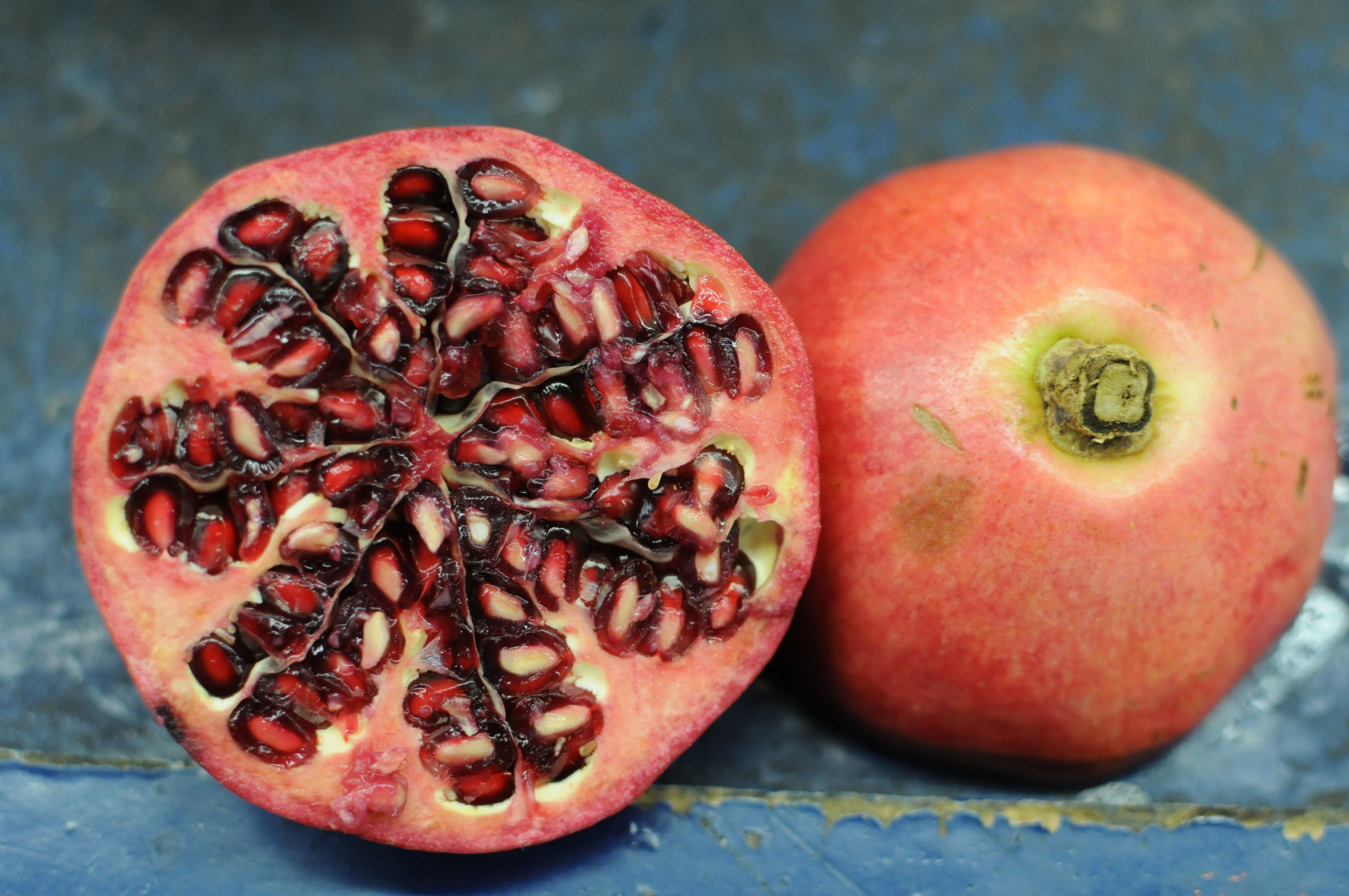 As for veg, British-grown sweetcorn is a must. Get ready for picking those bits out from your teeth!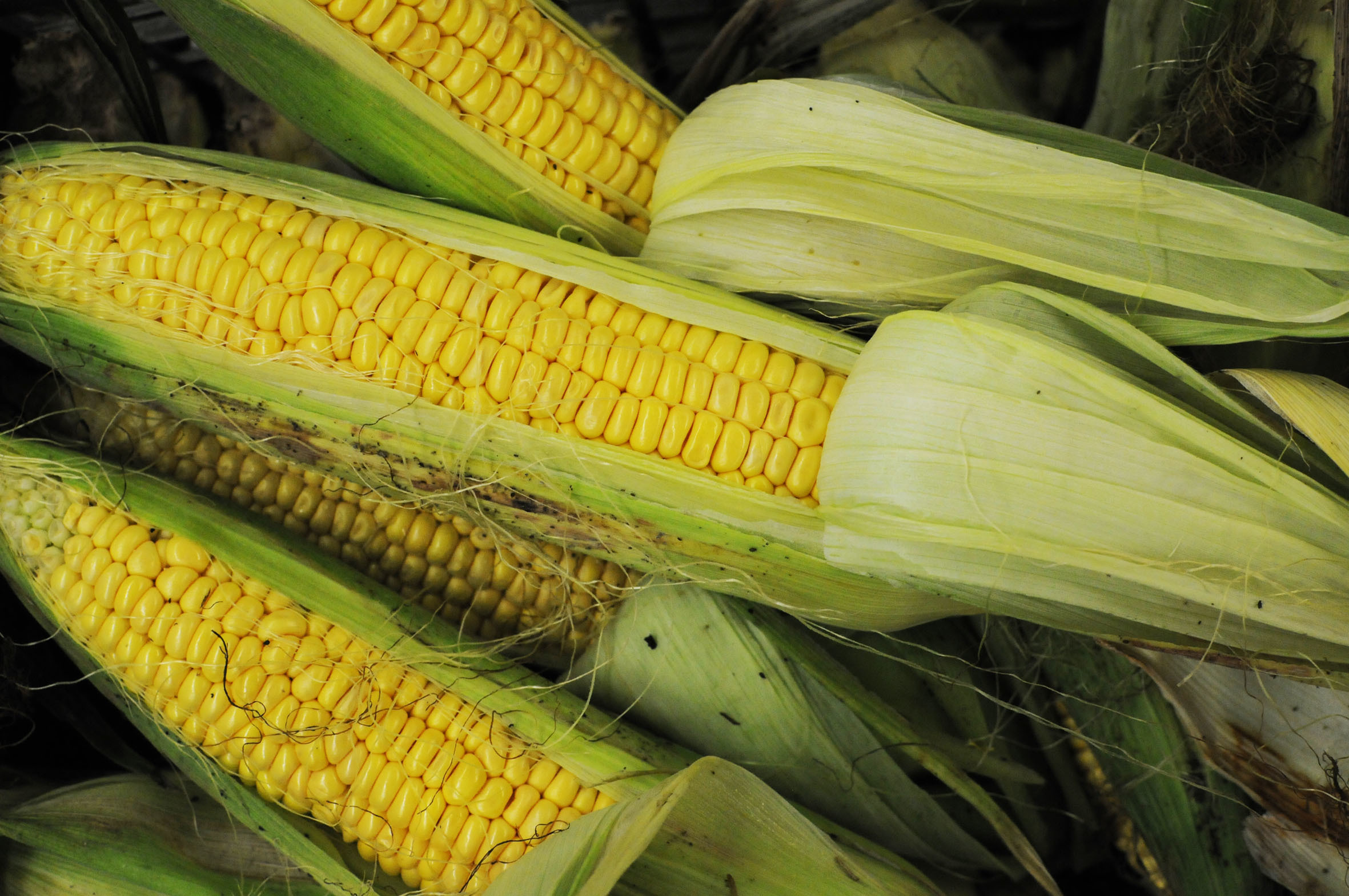 There are runner, broad beans and peas still to be had, alongside courgettes (including their flowers), patty pans, marrows and the first winter squashes.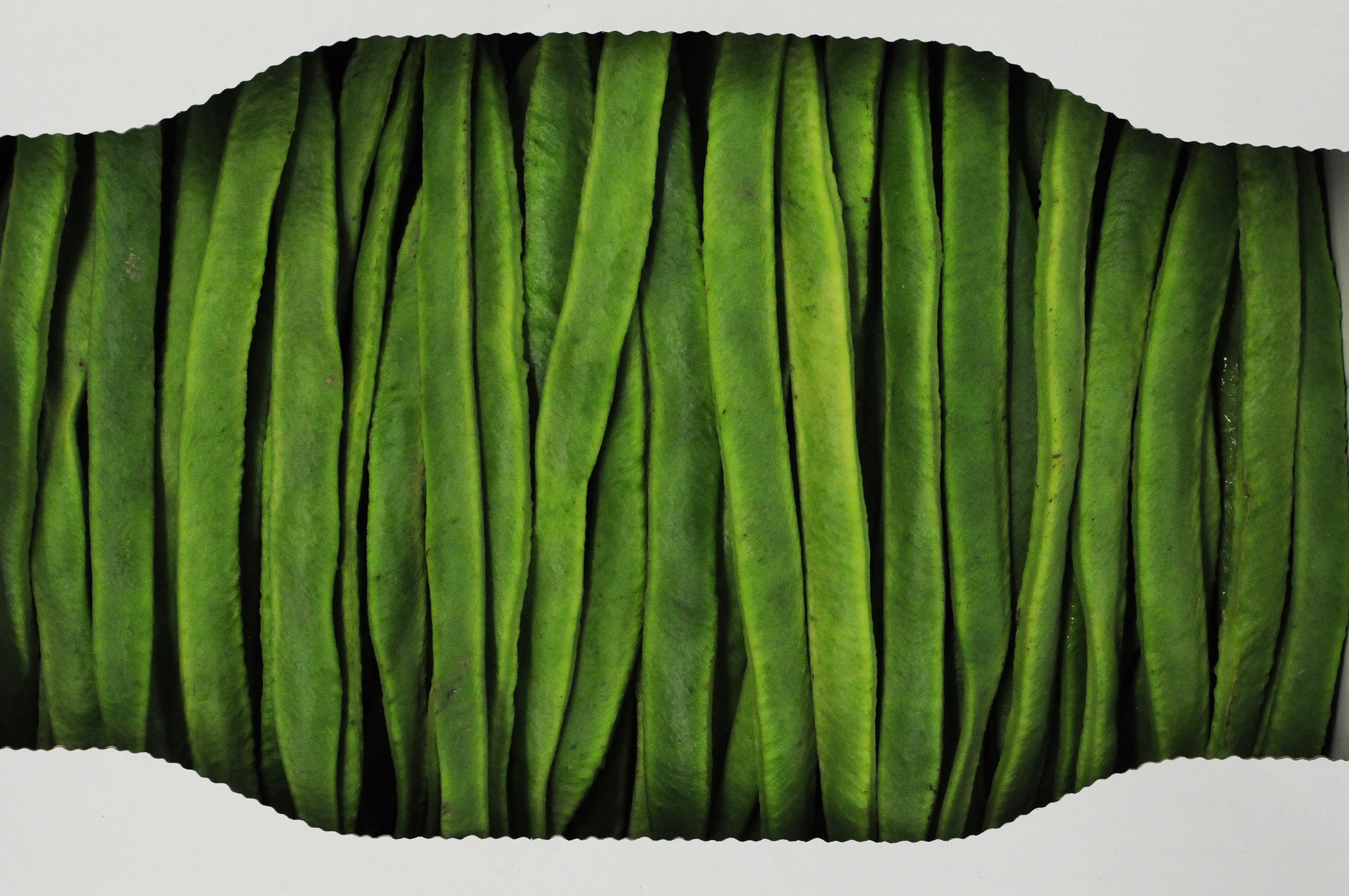 Tomatoes, of course, are eating beautifully after all this sun. Aren't these a stunner?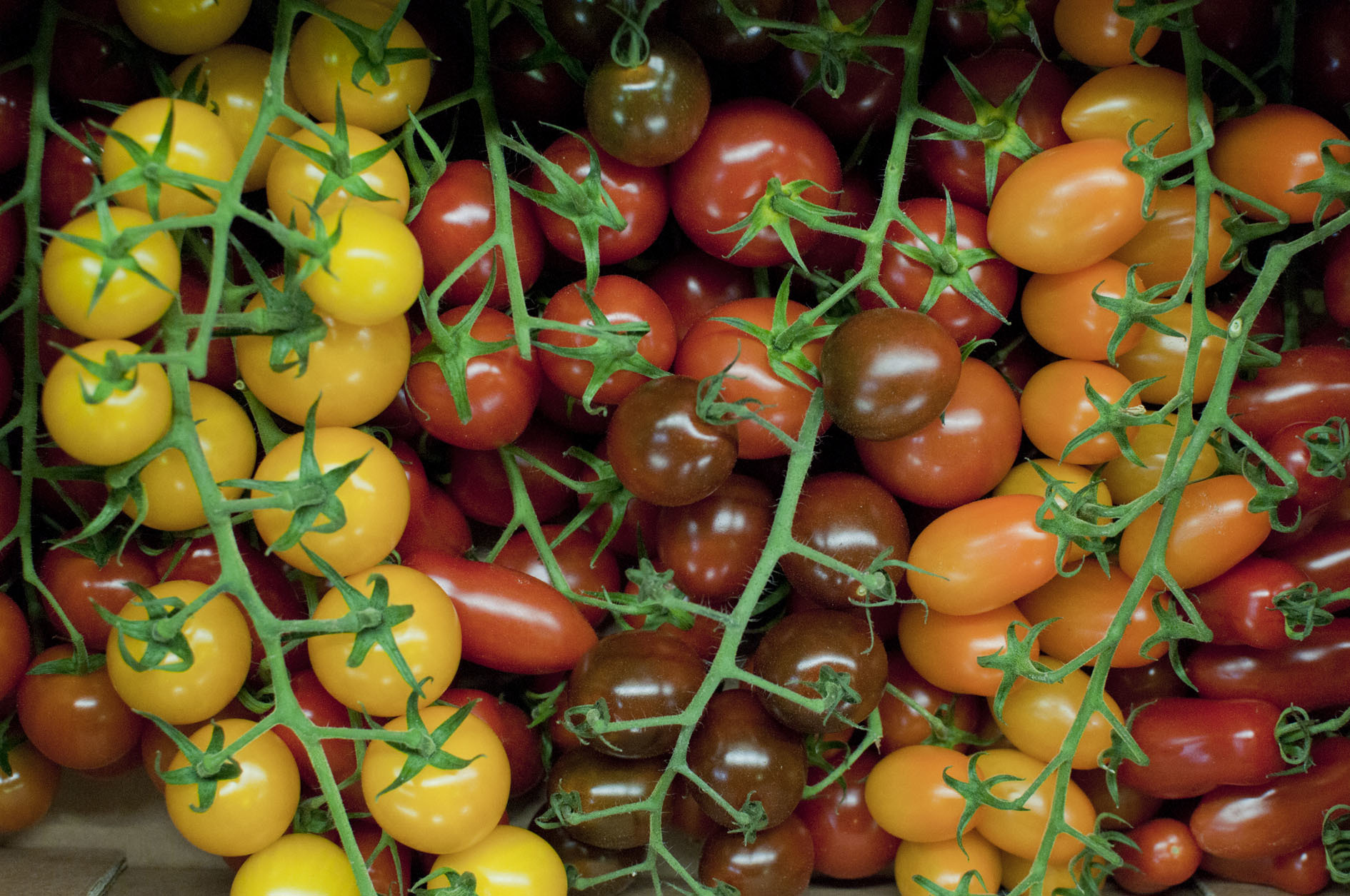 There's even some late summer / early autumn asparagus from the ever-innovative Chinns in the Wye Valley, on offer at C & C.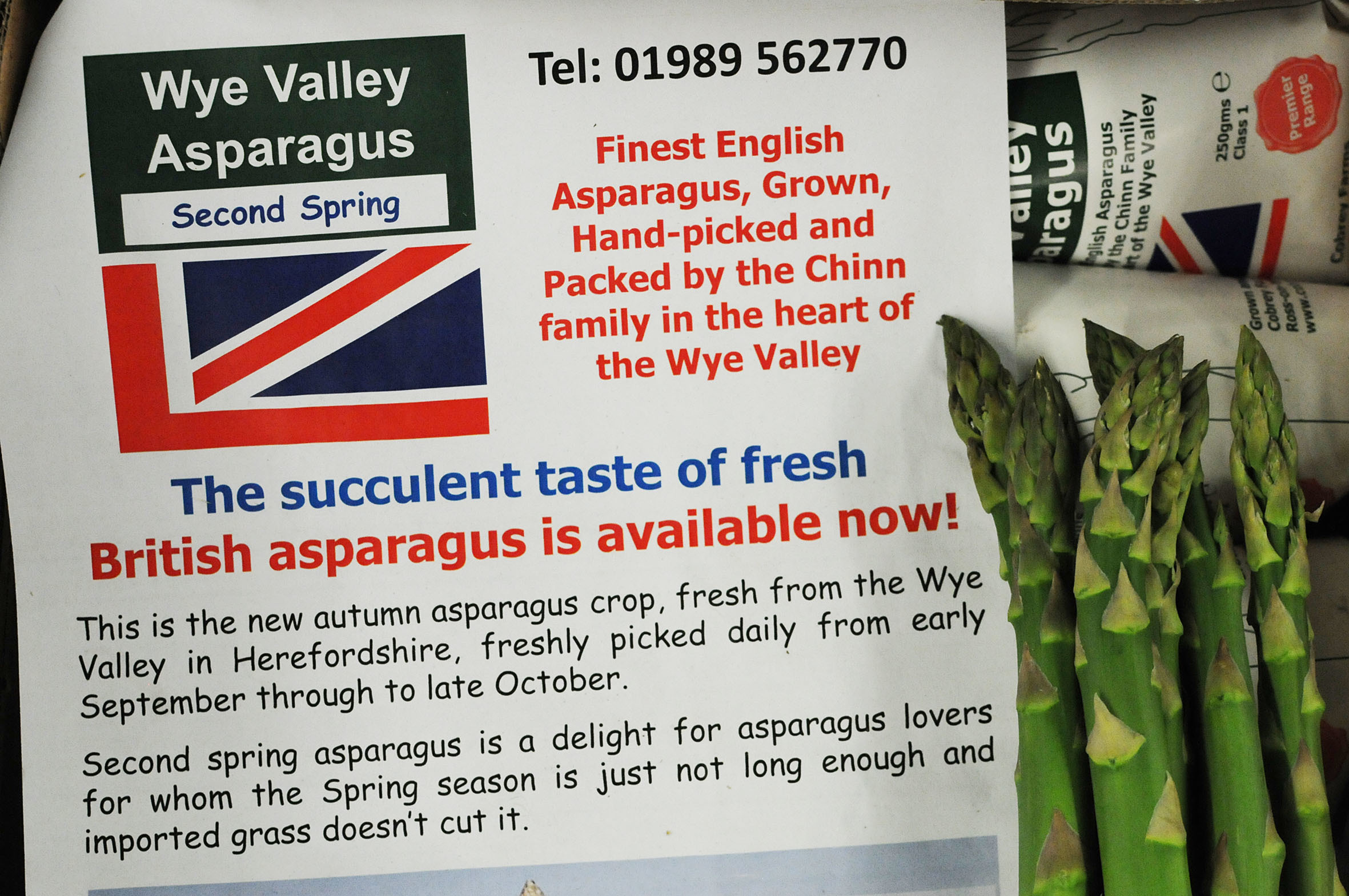 As for roots, choose from decent new crop beets, carrots, turnips, parsnips and swede. It looks like the potato crop will be much improved. What a relief, eh?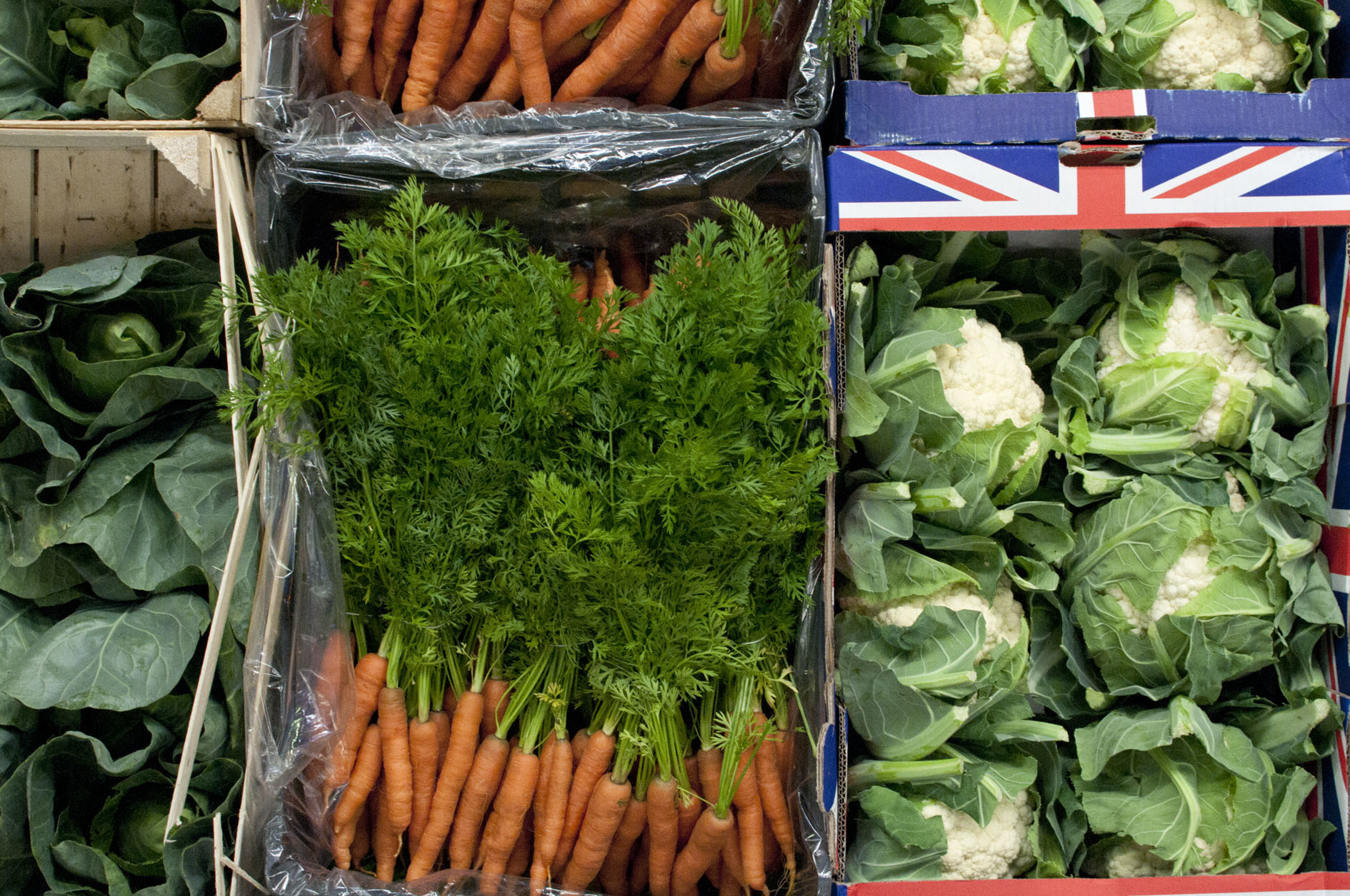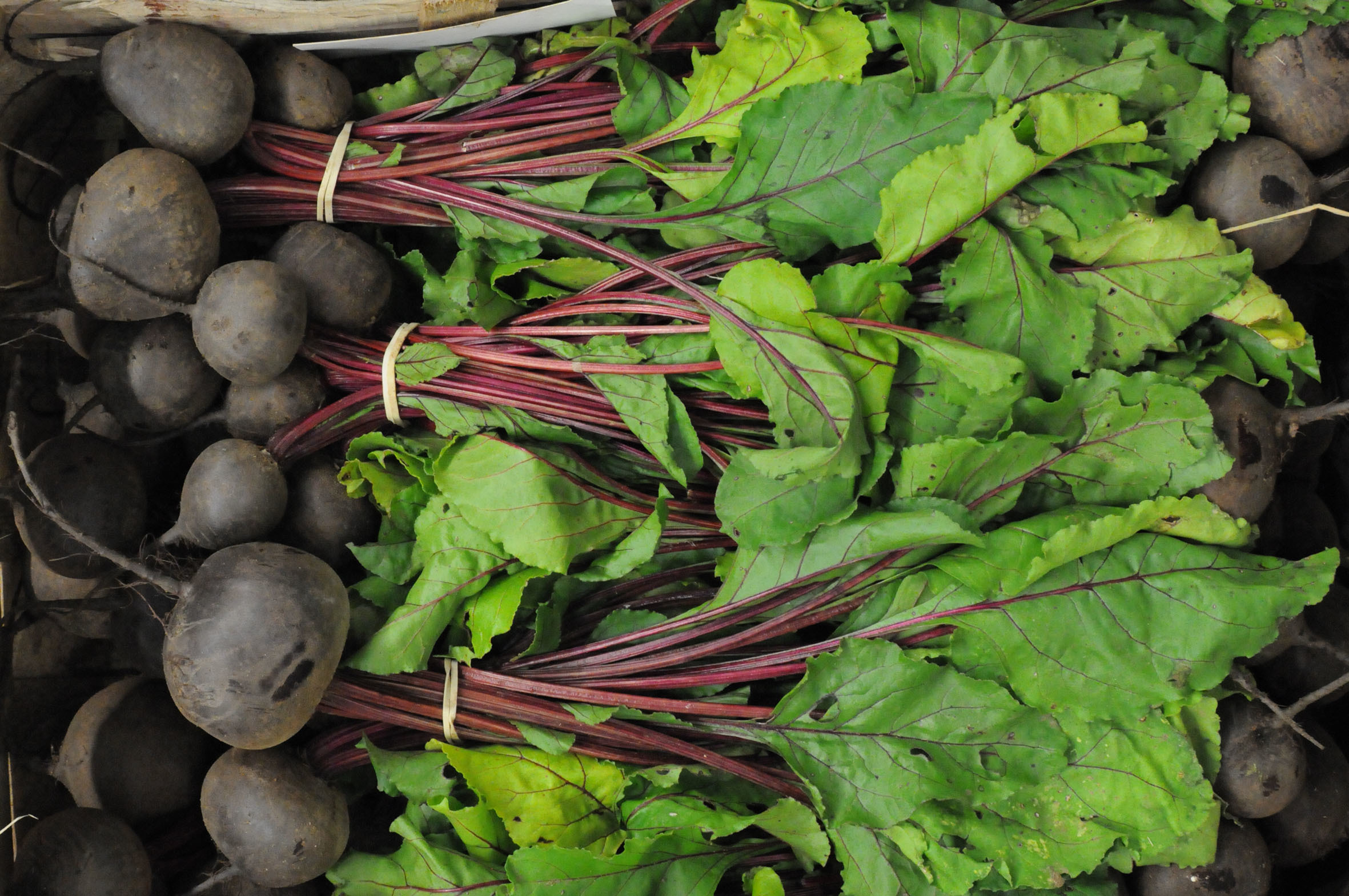 Greens include Cavolo Nero, spring, green and Savoy cabbages. Also British kohl rabi, Globe artichokes, spring onion and healthy bunches of coriander, mint, parsley and dill.
The English salad season has some weeks left to go. Aside from the lettuces, leaves include land cress, mizuna, red chard, Bull's Blood and wild rocket.
Continental specialties include borlotti beans, fennel and rainbow-coloured chard and radishes.
It's such a vibrant time down here on the market – come down to see what the summer harvests have to offer.
Do you have any comments to add to this report? Or questions to ask? Just fill in the boxes below and we'll get back to you.
But before I say goodbye, a last word on Phil Dean, founder of Mushroom Man, who died earlier this month.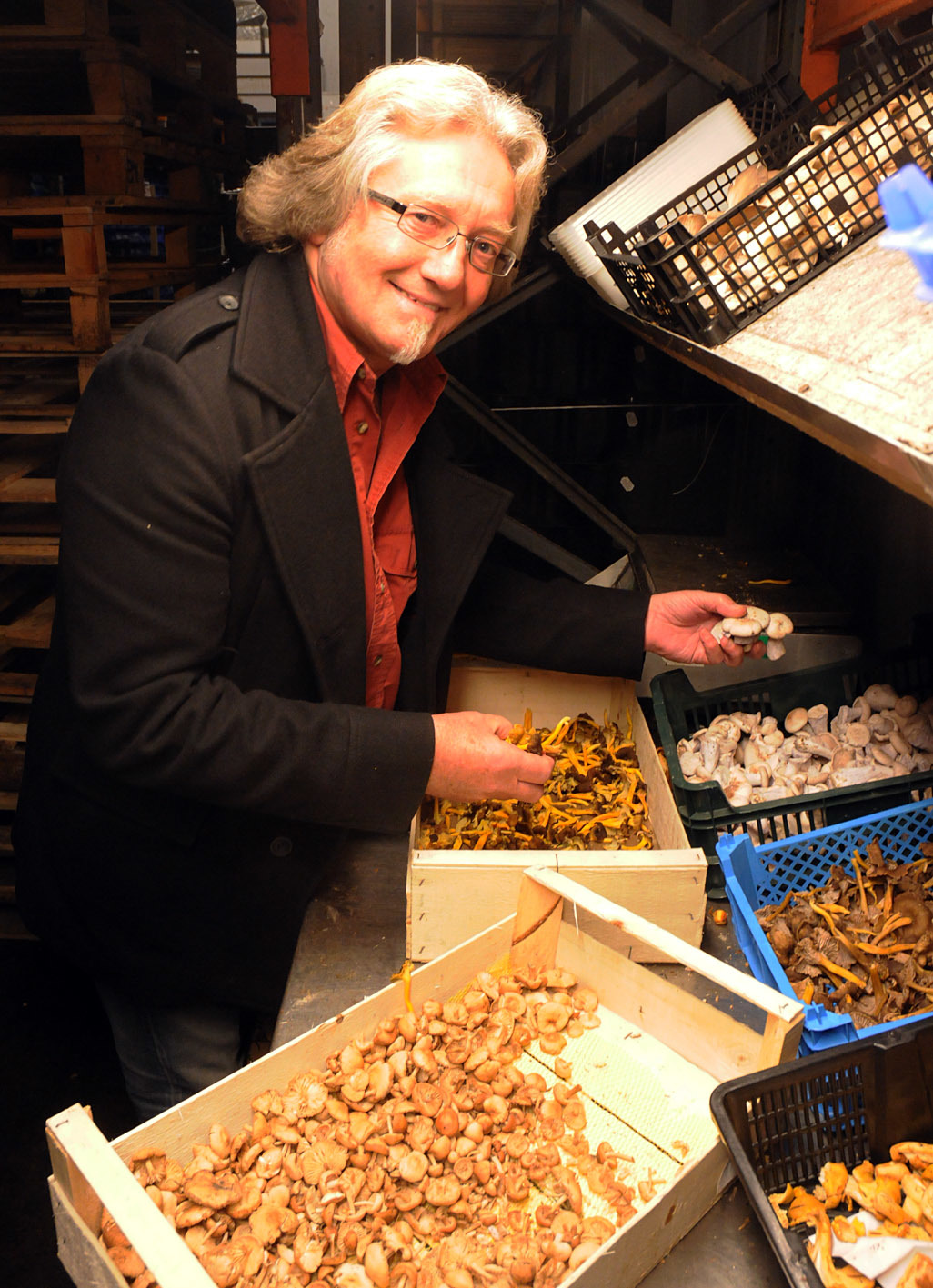 He played a large part in opening British eyes to the glorious world of wild mushrooms. He will be sorely missed. R.I.P.
"He was a lovely man and a gentleman," says his business partner Michael Hyams.
I first met him in his office, feet on desk, rocking to the sounds of Neil Young. More on Phil here.