Rewind to last year and the weather was scorching – in stark contrast to our April of endless rain. Unsurprisingly, this has set the much anticipated English season off to a somewhat soggy start.
The main flush of English outdoor asparagus is a touch late from certain areas. Most traders say these spears, which grow more slowly, boast superior flavour to the early crops: "It's all down to taste," says Paul Bishop of Side Salads Ltd, whose 'grass' hails from Norfolk. (Early-season asparagus is grown under cover; the very earliest, from the Chinn Family in Wye Valley, even enjoys underground heating.)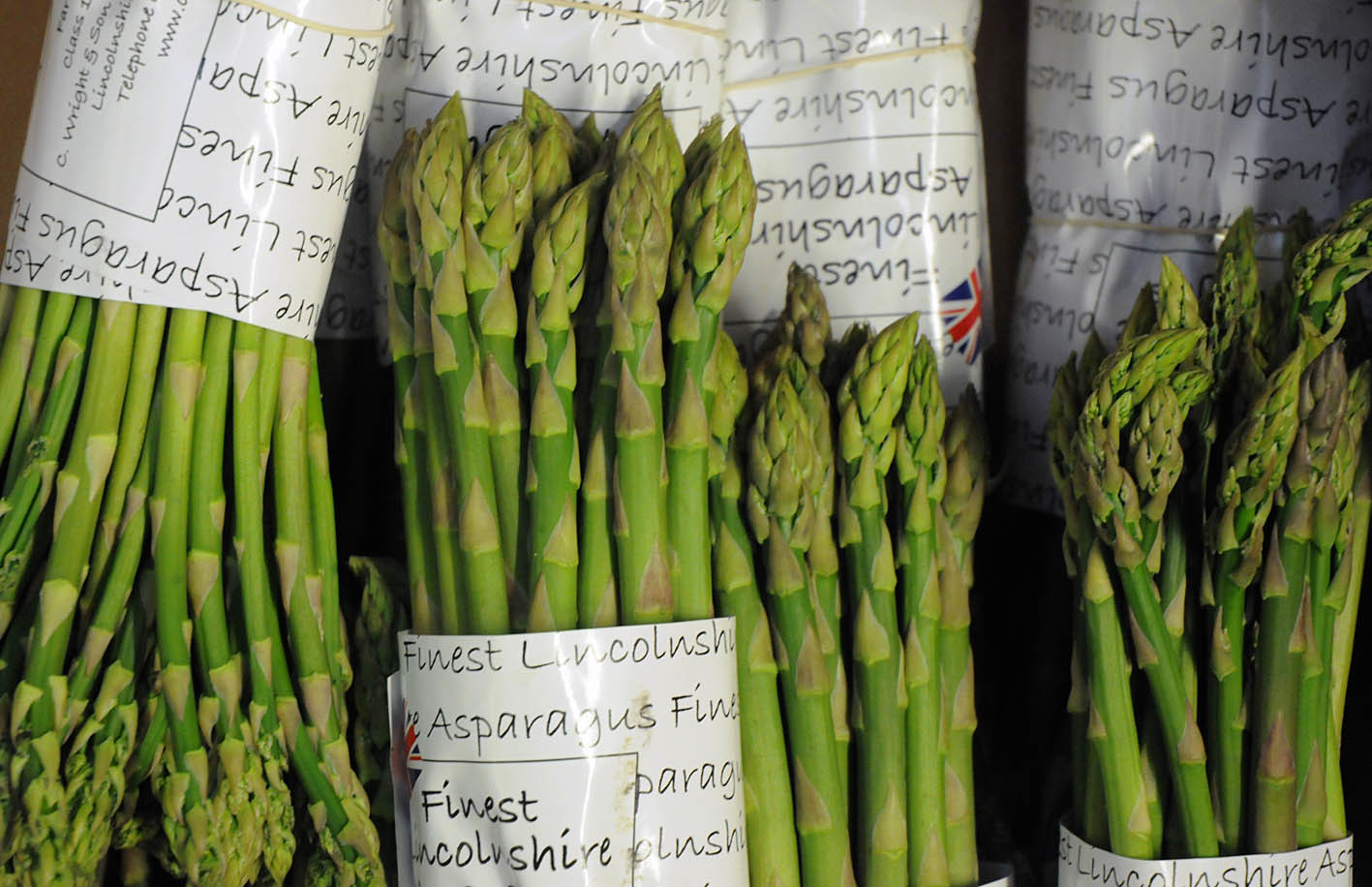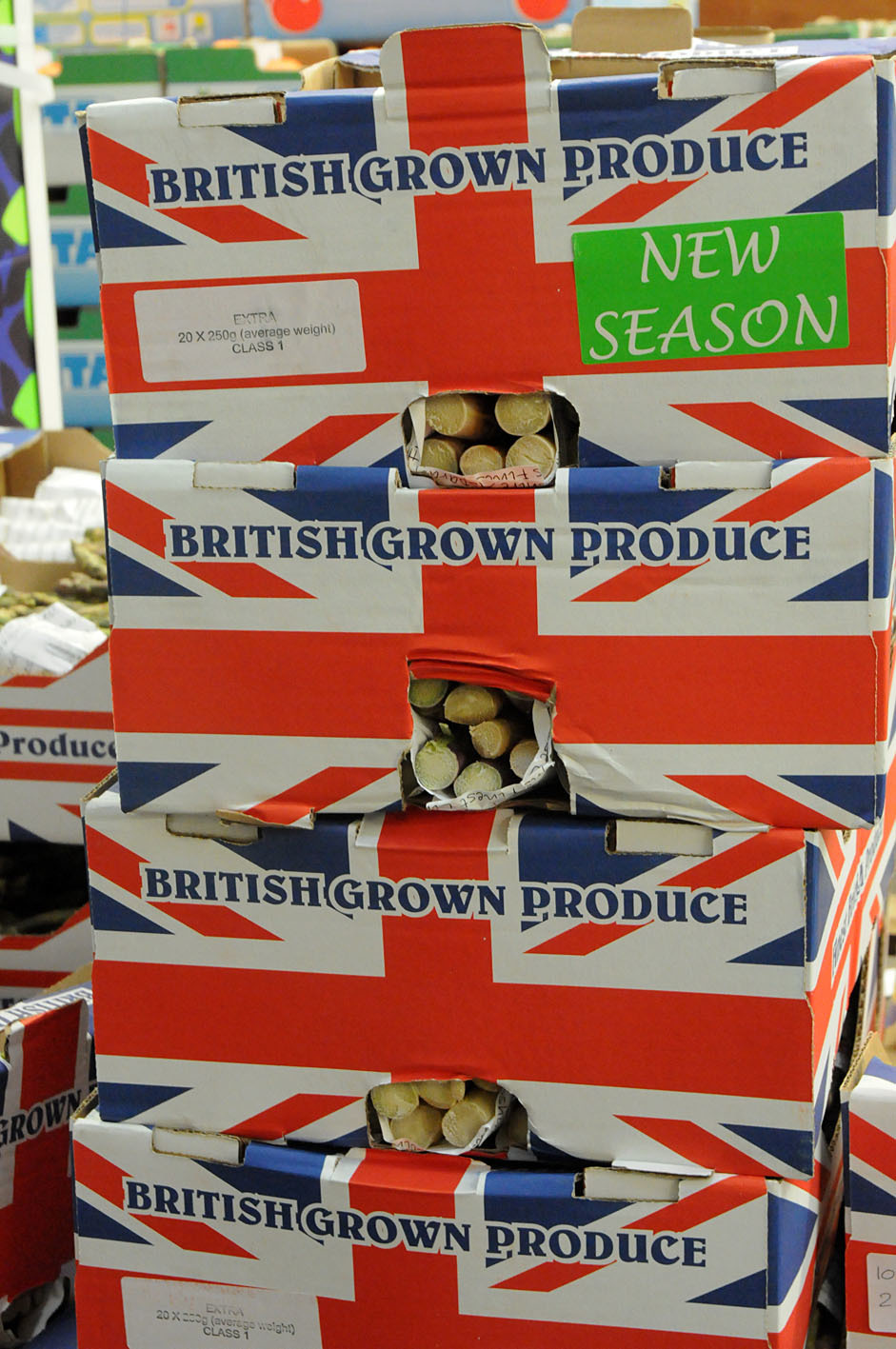 For other new English highlights, look out for lettuces, mostly Little Gem, which are just starting. Native cucumbers and watercress are also available, along with excellent purple sprouting and plenty of sublime wild and wet garlic.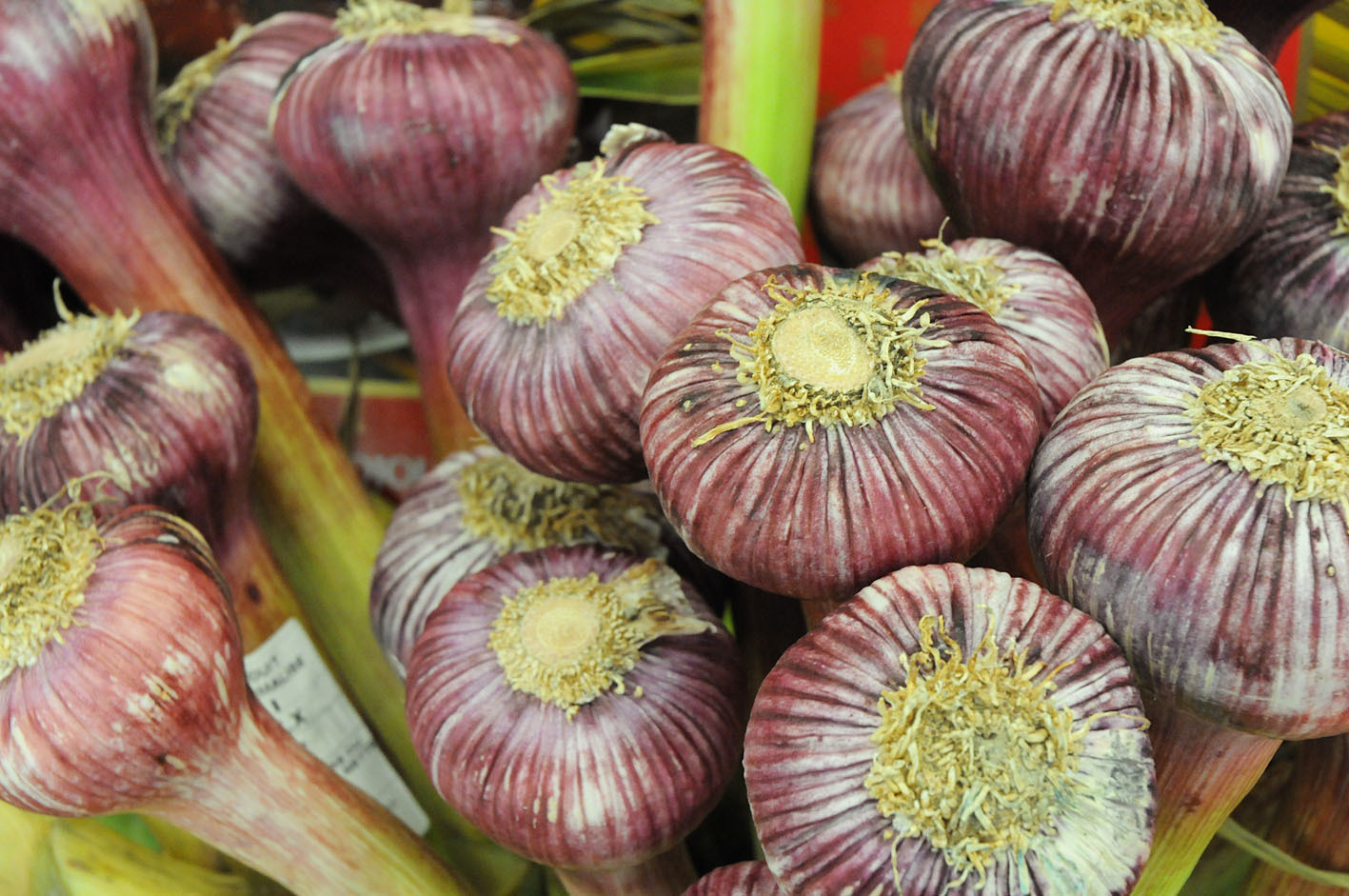 For early potatoes, look out for Cornish  – sometimes a more reasonable bet than Jersey Royals. "Jersey is overproduced … Cornish have a better flavour," states Justin Denyer, salesman at S Thorogood & Sons.
Alphonso mangoes from around Mumbai in India, with a reputation as the best available, are now on the market. Smaller than many rivals, they are best for eating out of hand rather than slicing.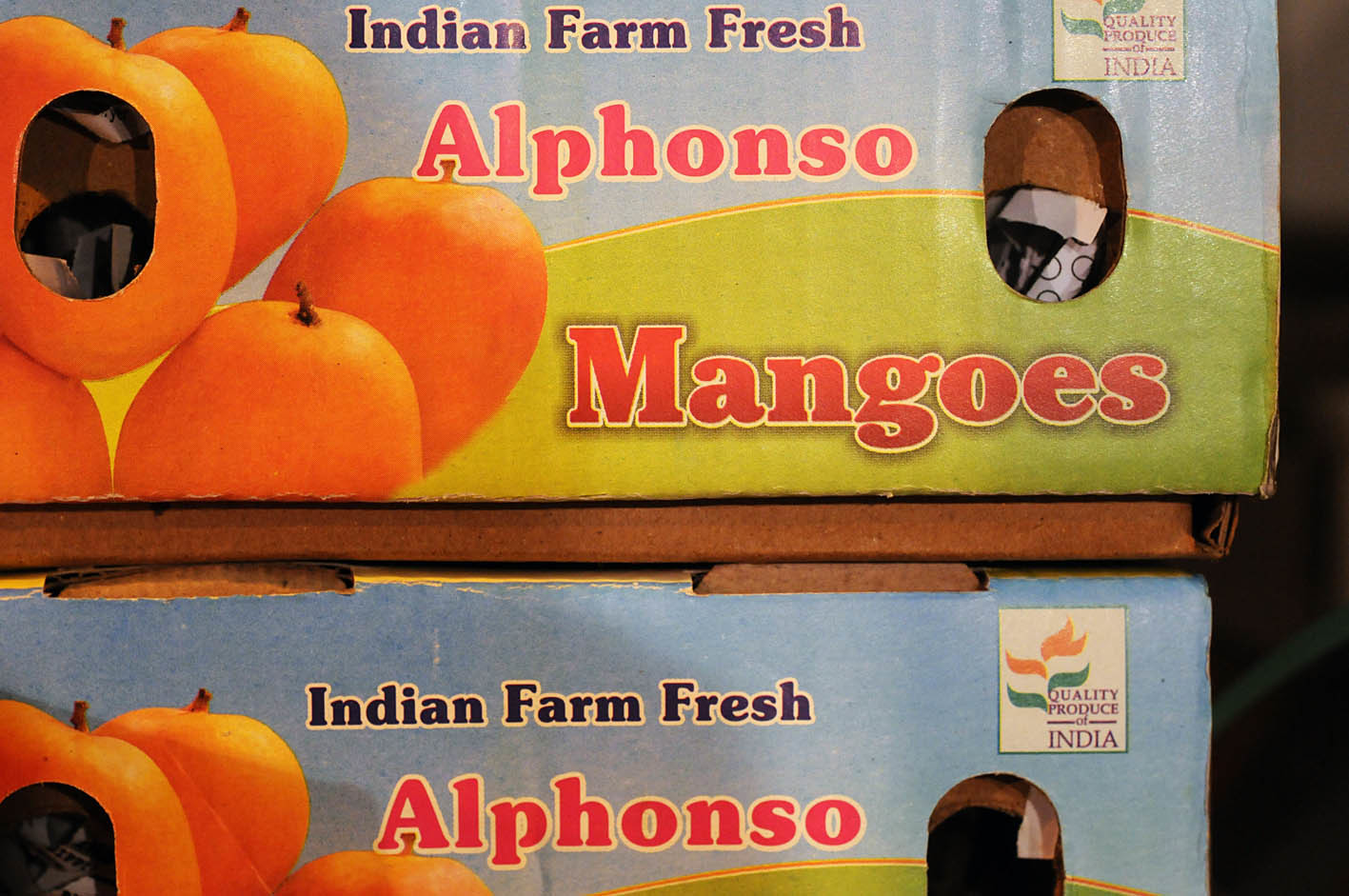 Take care when buying – quality varies. Check each box, looking for fruit that is more orange than yellow. "As you open the box they should have a nice sweet smell," explains Andy Gibbons, Director at Worldwide Exotics. If in doubt, cheaper mangoes include tree-ripened fruit from Venezuela, plus others from countries such as Peru and Costa Rica.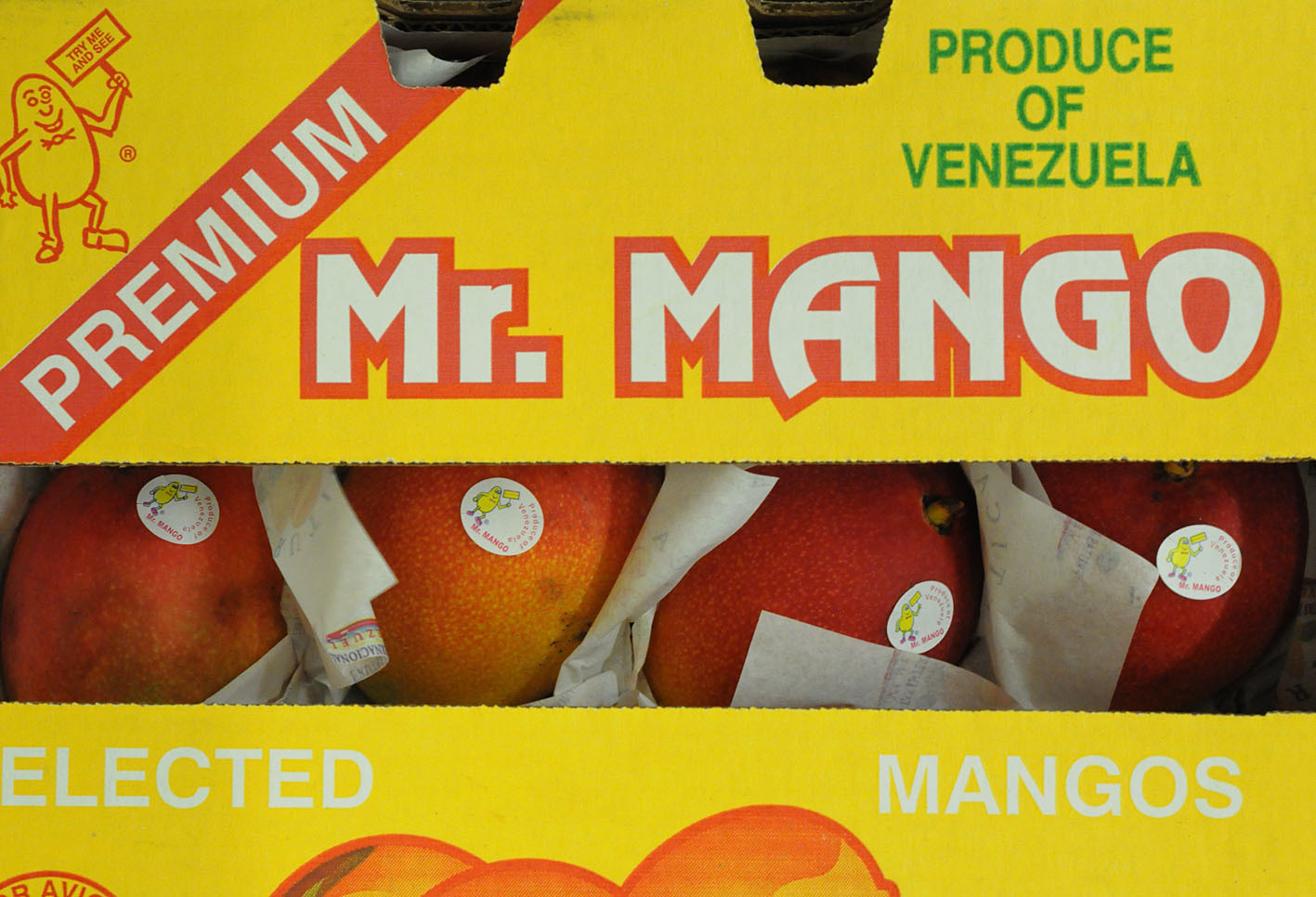 For other classy salads from the Continent, traders including French Garden typically offer fine French frisee or speckled radicchio from Veneto in Italy.
Other produce from across the Channel includes baby fennel, carrot and turnips, magnificent Globe and Violet artichokes from Spain and France, peas and broad beans from Italy and white asparagus from France. The best tomatoes typically hail from southern France and Italy, including Noire de Crimee and Datterini.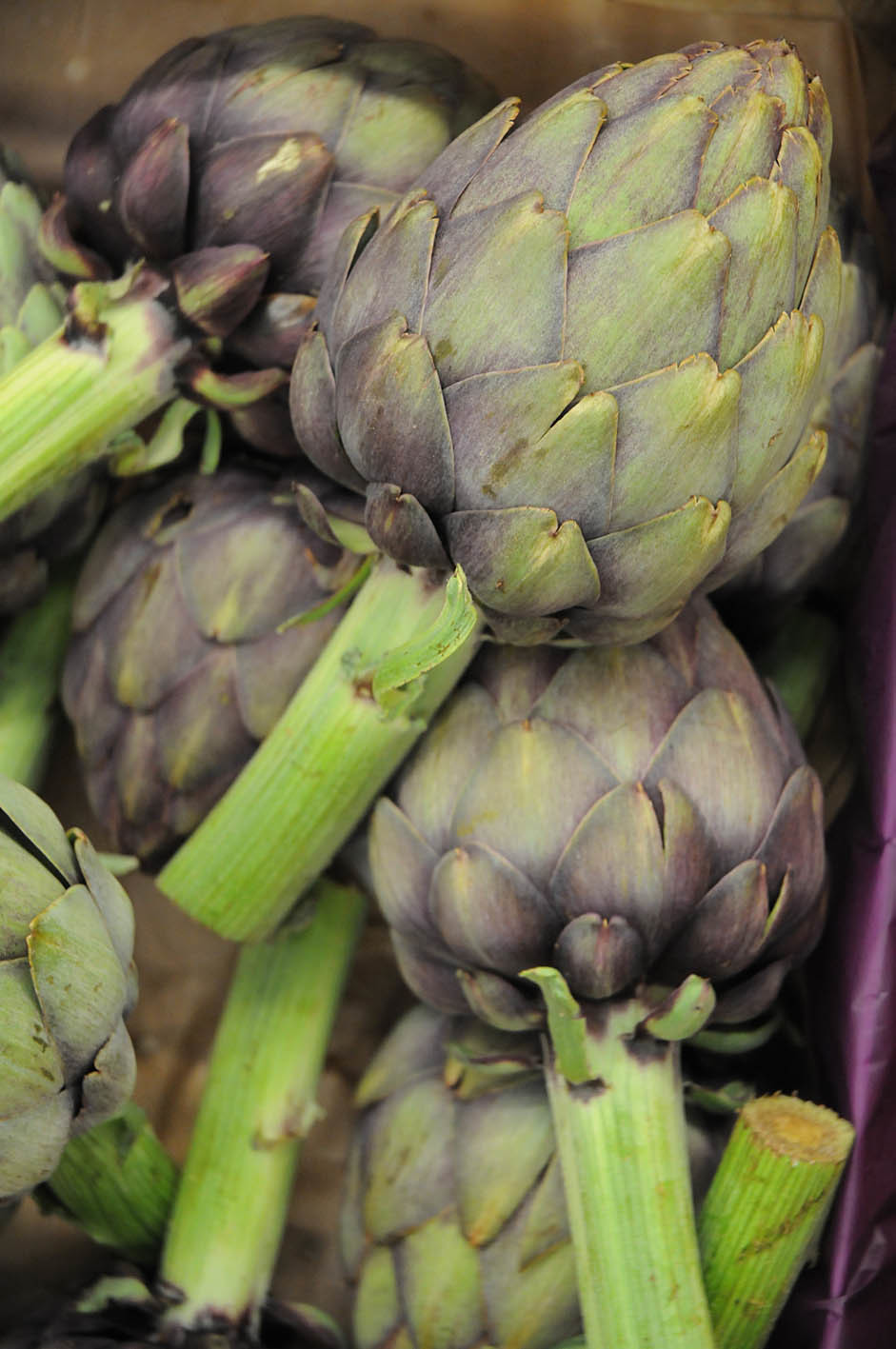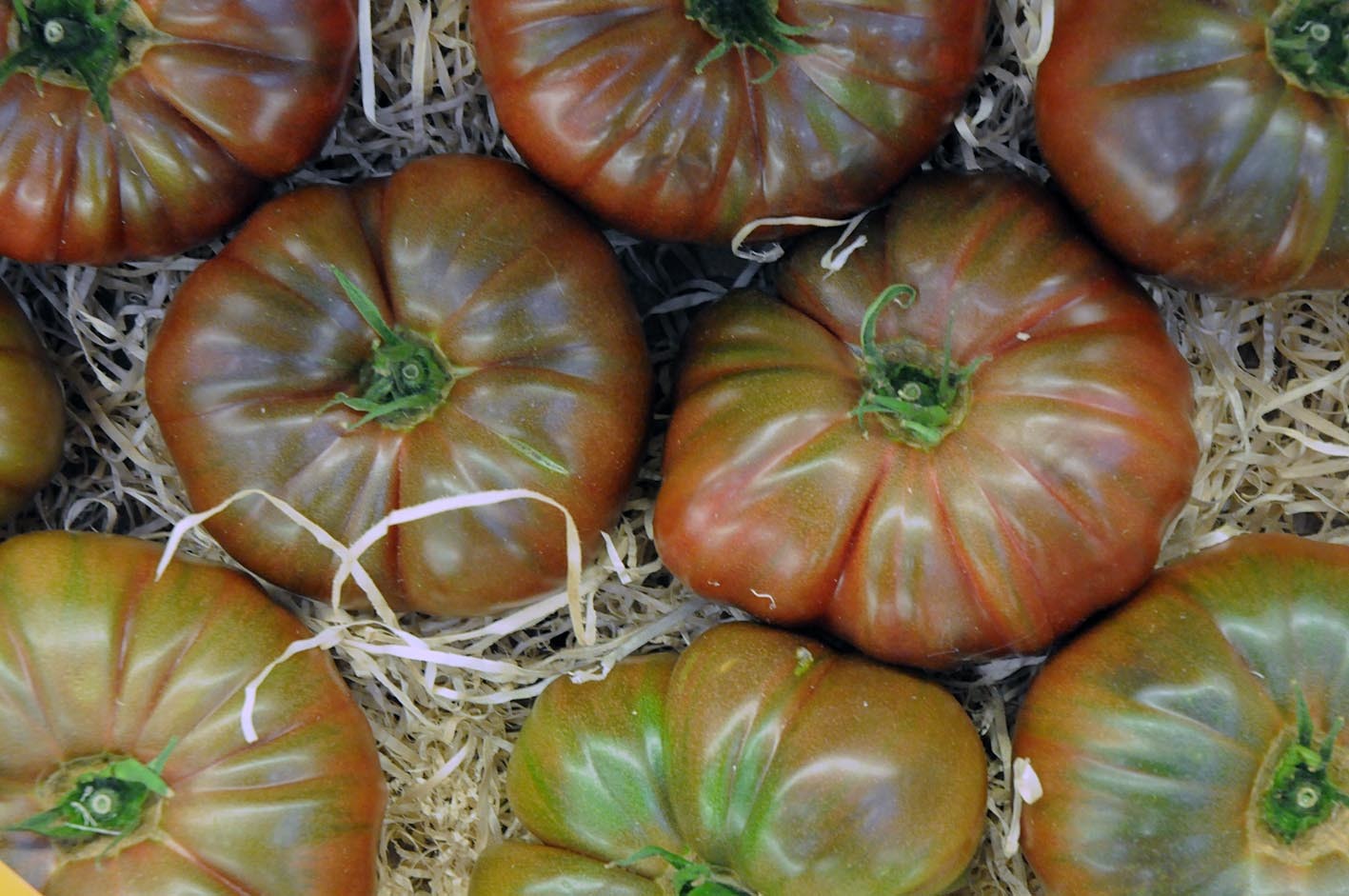 For other fruit, strawberries, raspberries and blueberries are typically now from Spain, after the main crops from Morocco. There are still abundant melons of all types, grapes from South Africa, figs from Brazil.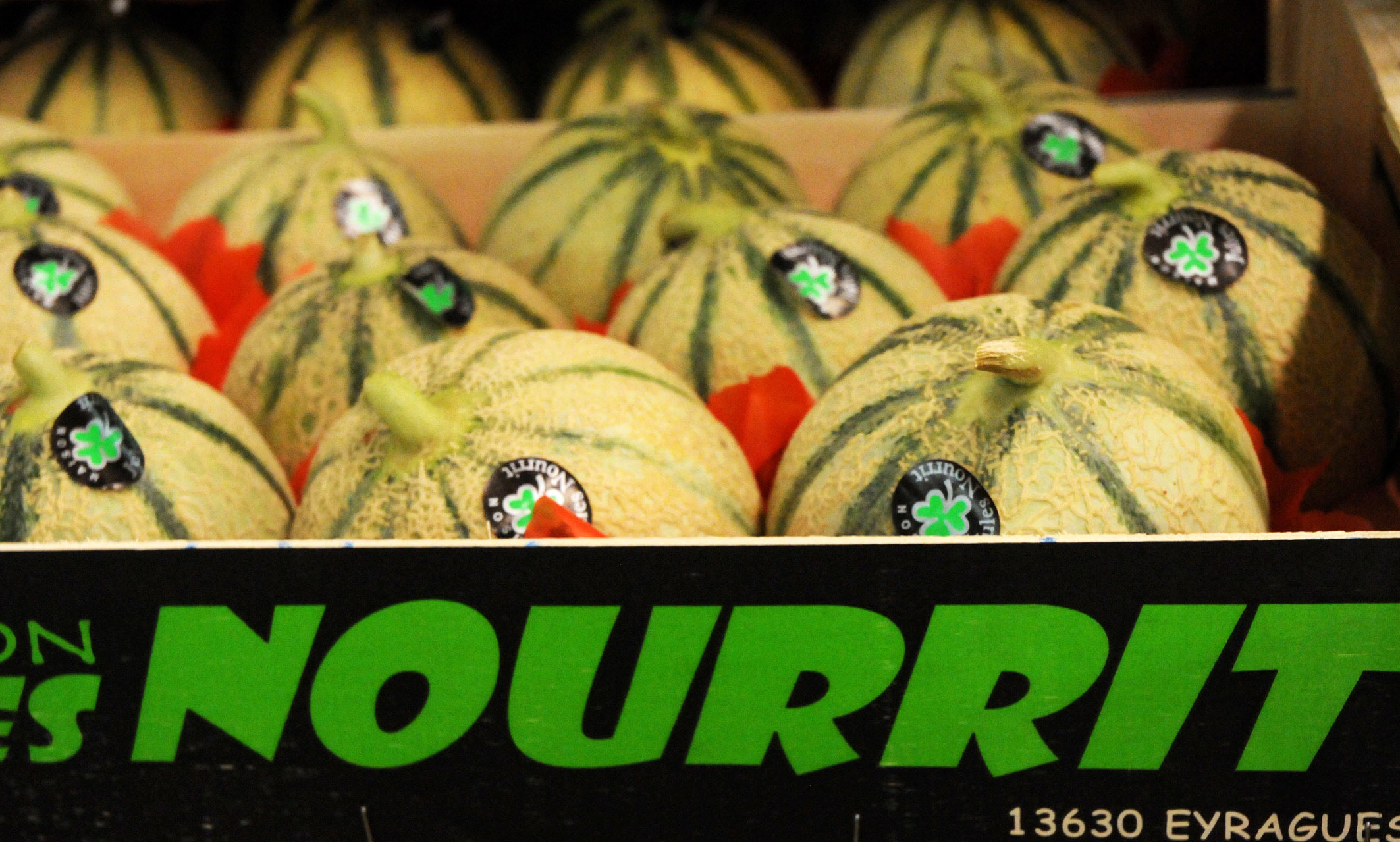 For peppers, aubergines, standard tomatoes and similar veg, production has been shifting from Spain and Morocco to Holland, but this has been somewhat later than usual due to low light levels slowing growth down.