It's been the wettest winter since records began, but that's not dented the spirits of grocers like Barry Wadsworth.
"This year it's plentiful," he says, supervising the loading of his lorry. "Everything is so easy."
Easy peelers such as nardacots ("a cross between a clementine and satsuma") are his current bestsellers.
New highlights for March include lovely new crop spuds from Cyprus (pictured below) and the first Jersey Royals (mids and ware sizes) – the latter are pricey and grown under glass.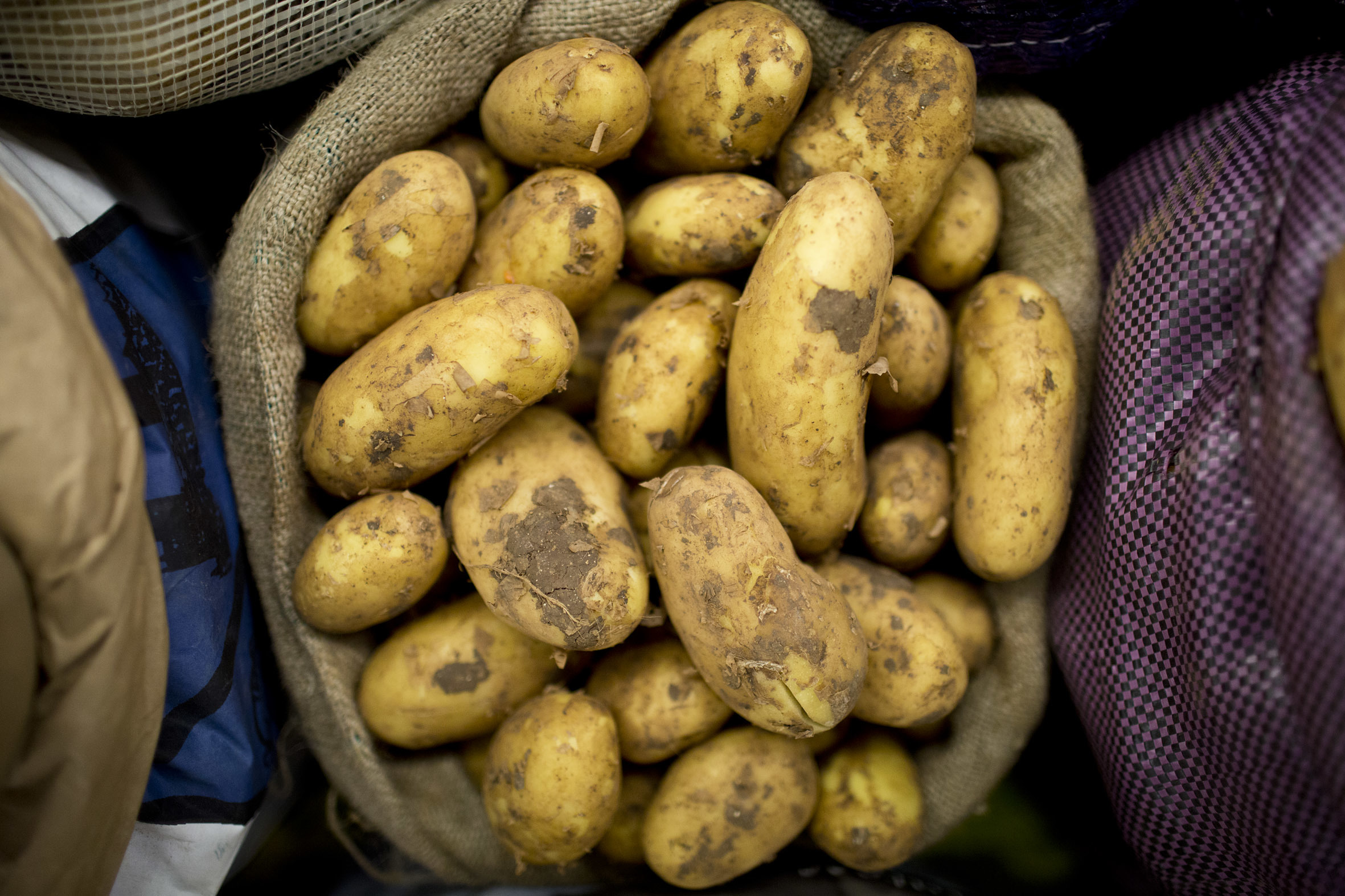 Blood oranges are still going strong. Here's the Moro variety: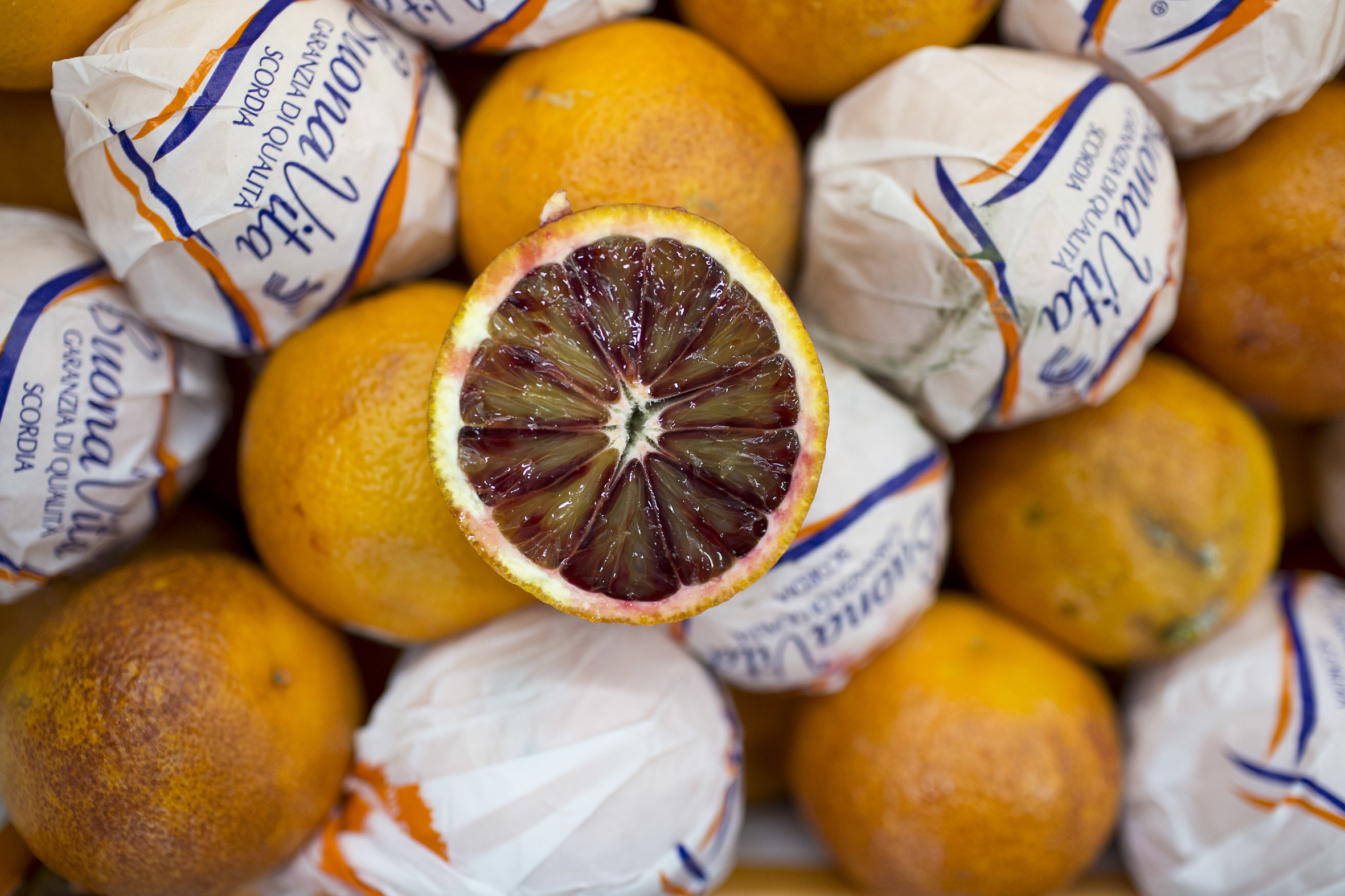 As for forced rhubarb from Yorkshire, I can't get enough of those neon pink stems: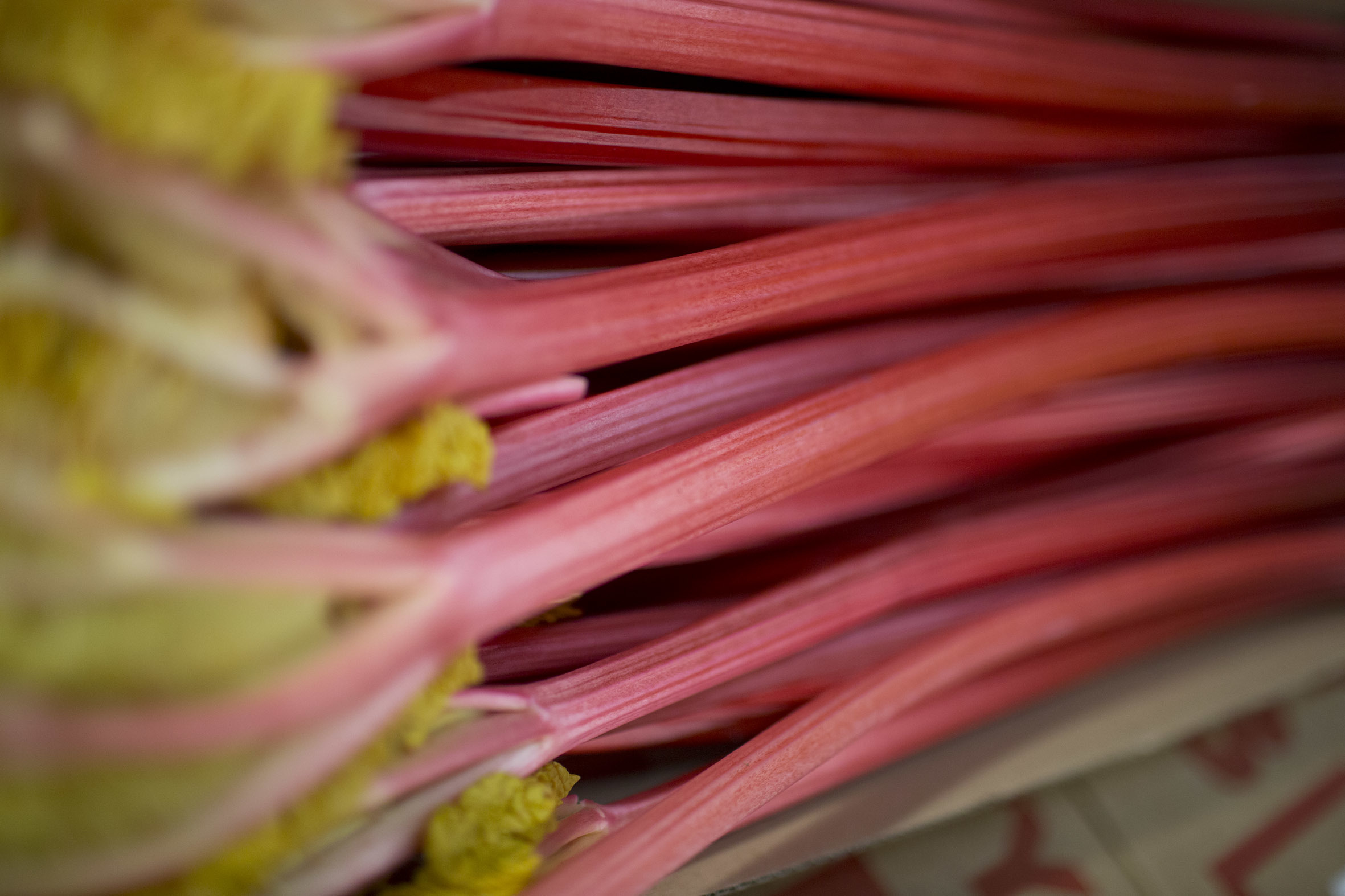 I also glimpsed the very first British asparagus, grown by the Chinn family on south facing fields in the Wye Valley and sold by Damian Fowler at Gilgrove: 'The last day of February – that's pretty good going".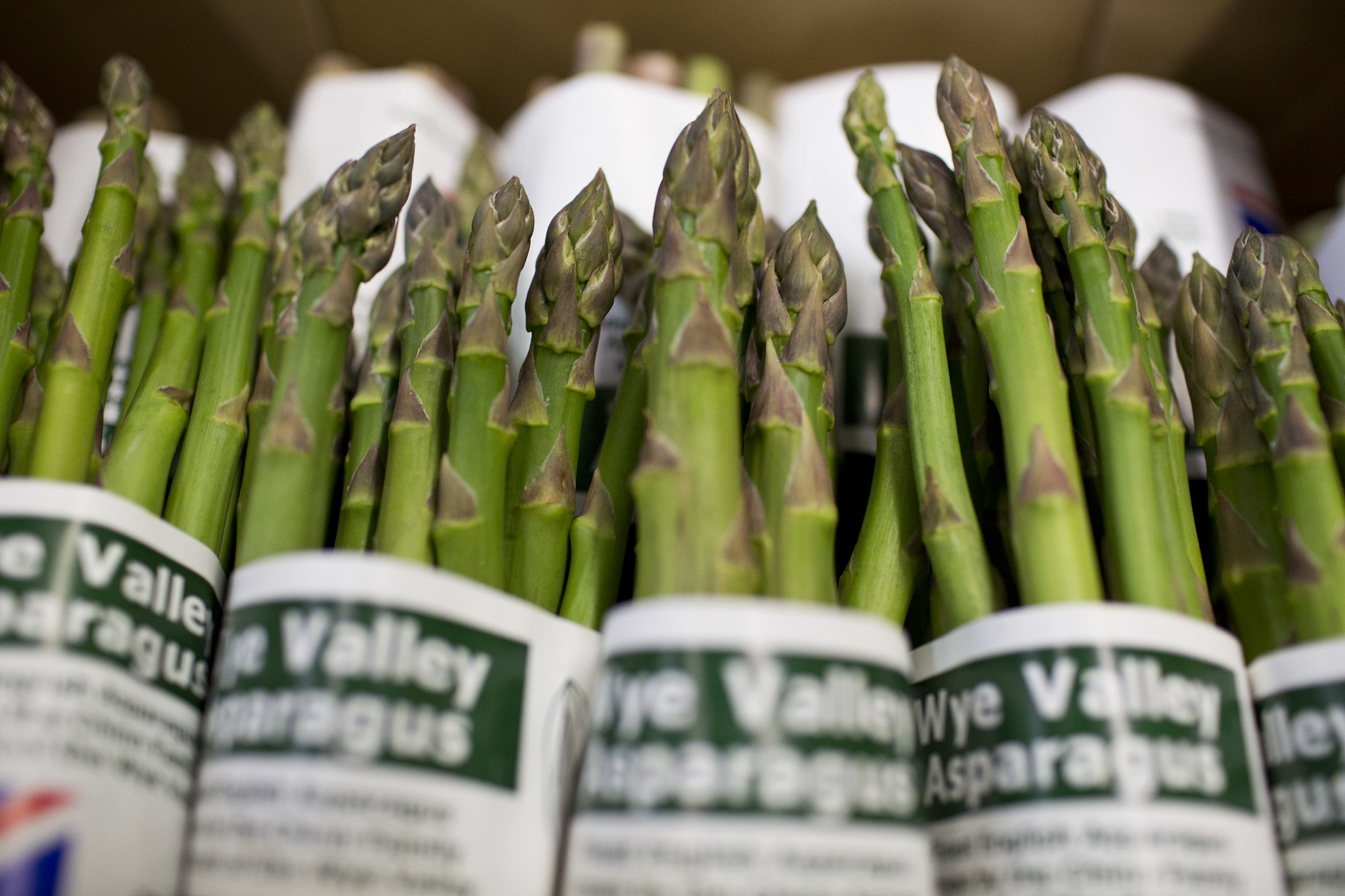 Purple sprouting and kales (red; green; Cavolo Nero) are definitely good buys, along with other brassicas such as a Savoy and red cabbage.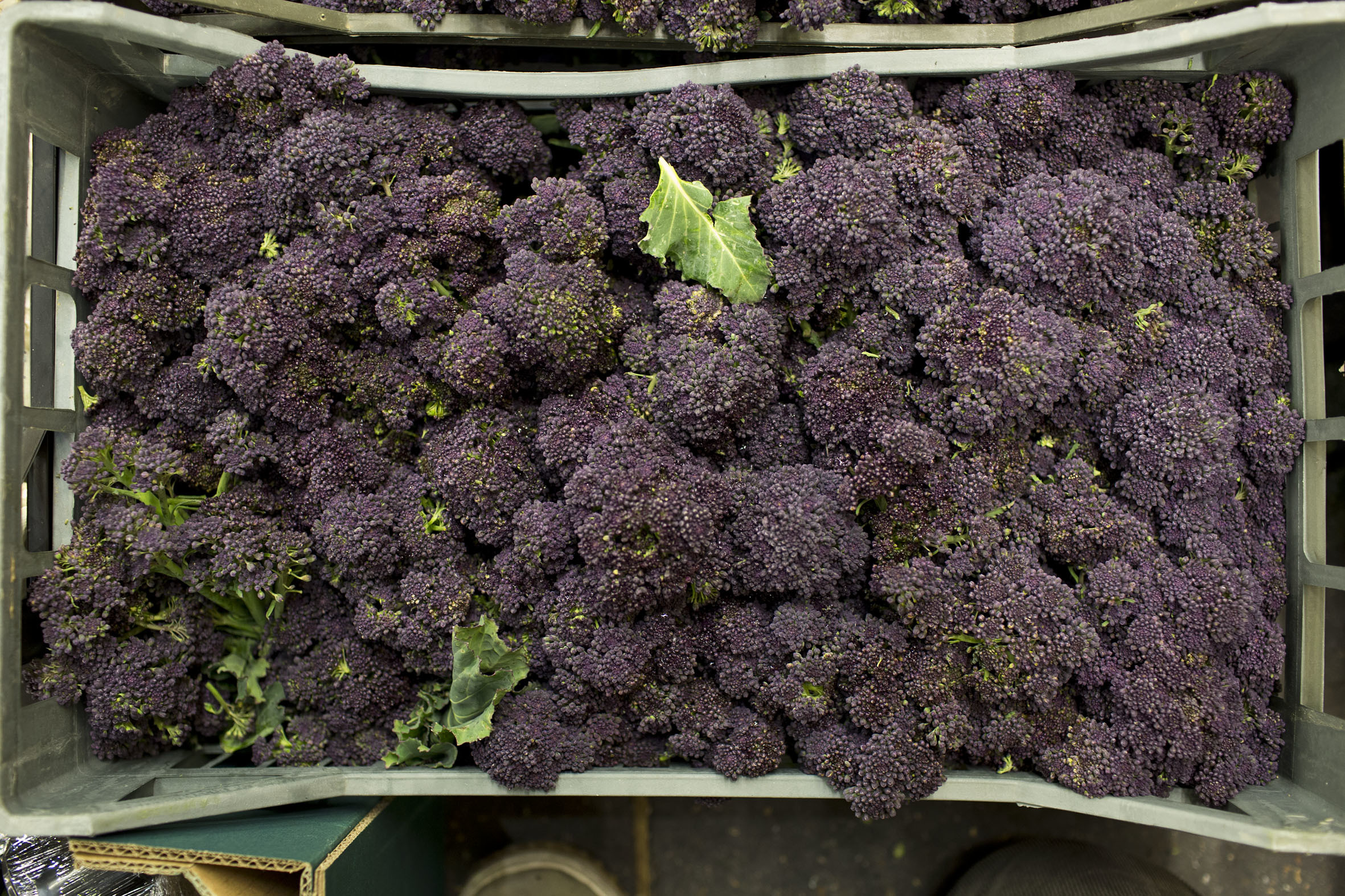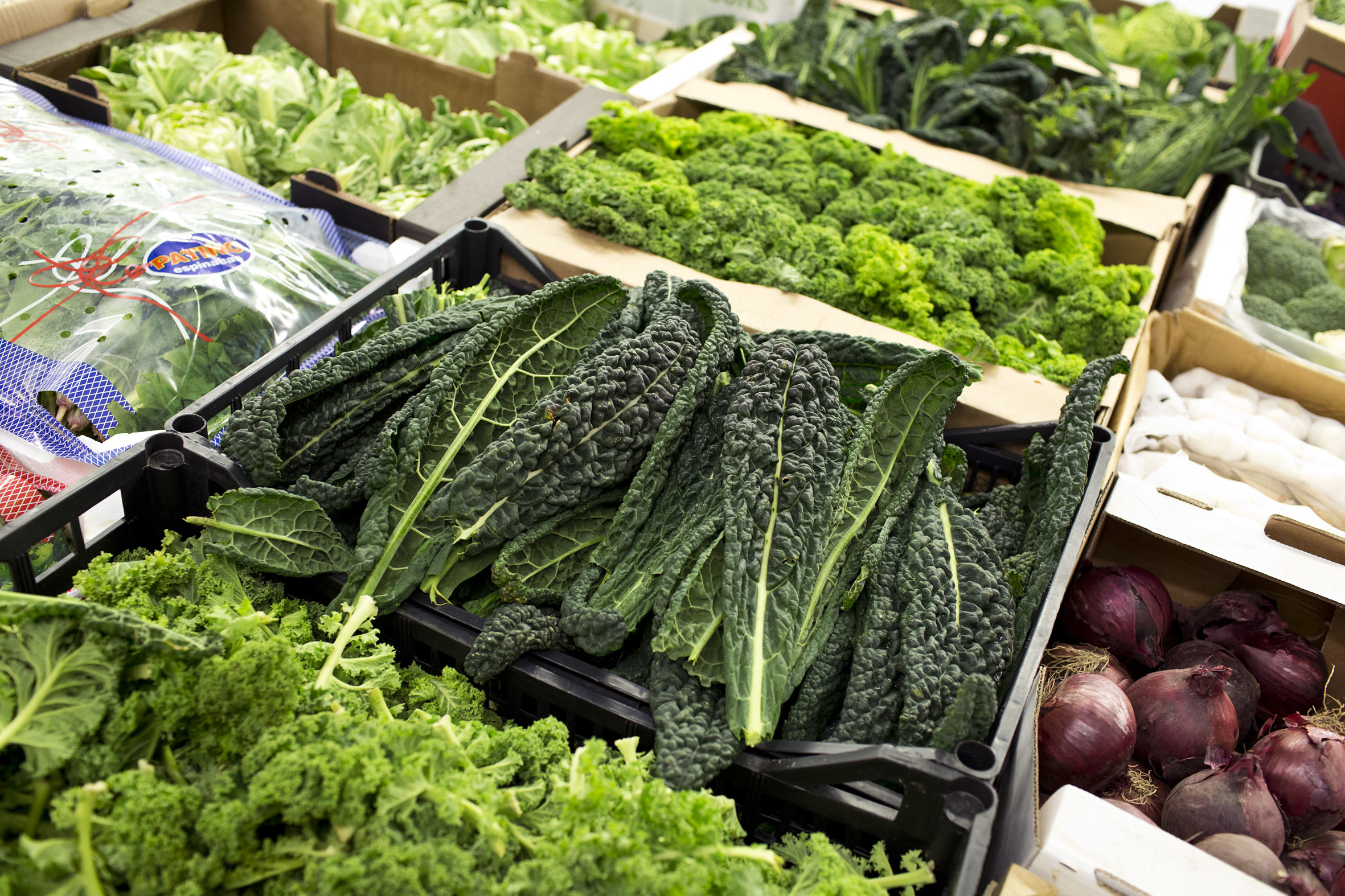 All the roots are in good fettle, including Jerusalem artichokes and celeriac. Fennel is excellent, often Italian: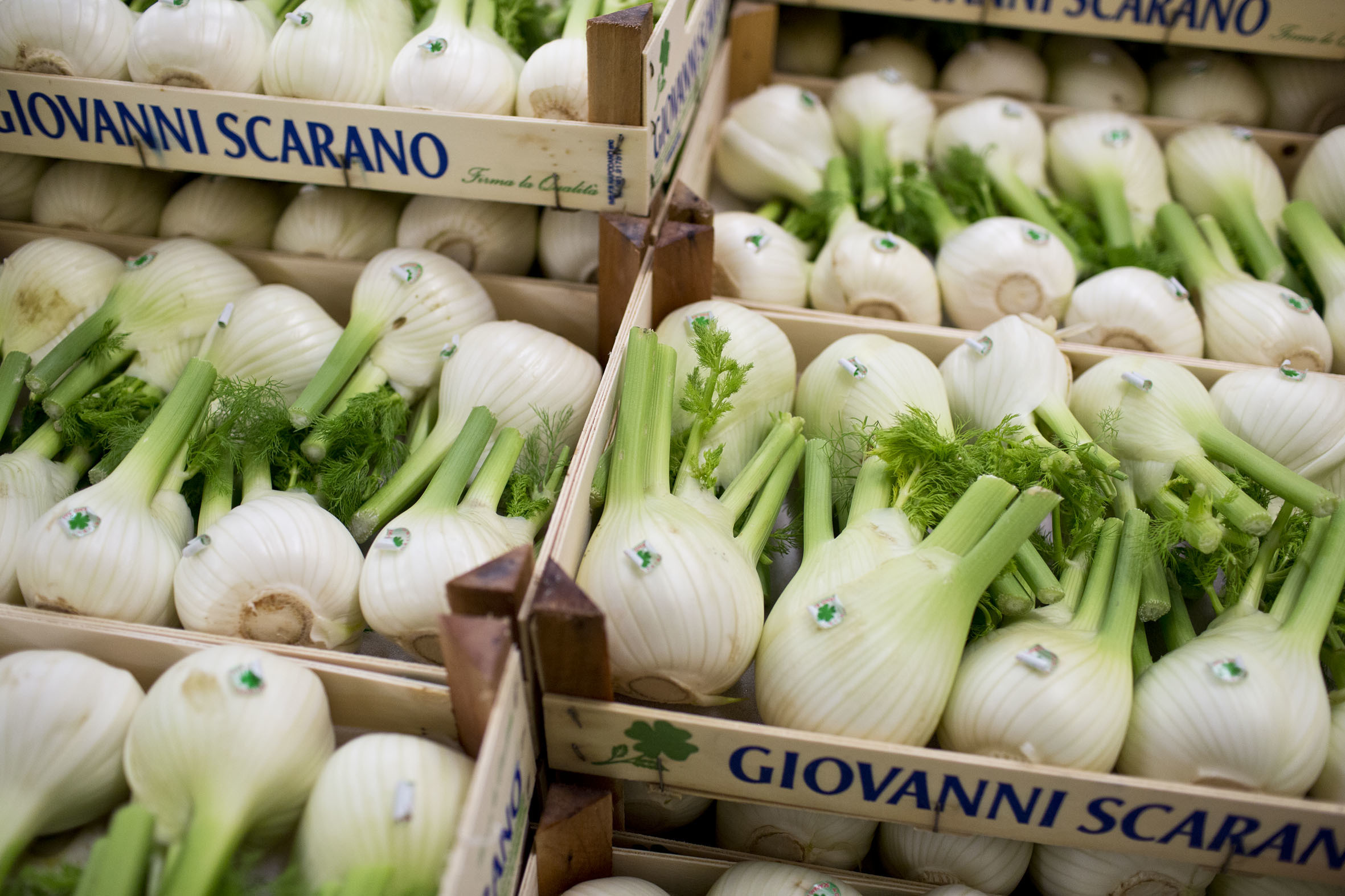 Otherwise, it's the main Spanish season for standard items such as peppers, tomatoes, cucumbers, courgettes, Iceberg, Cos and the like.
 For fruit, mangoes and paw paws from Brazil are terrific. Lemons are in their prime, including leafy and unwaxed: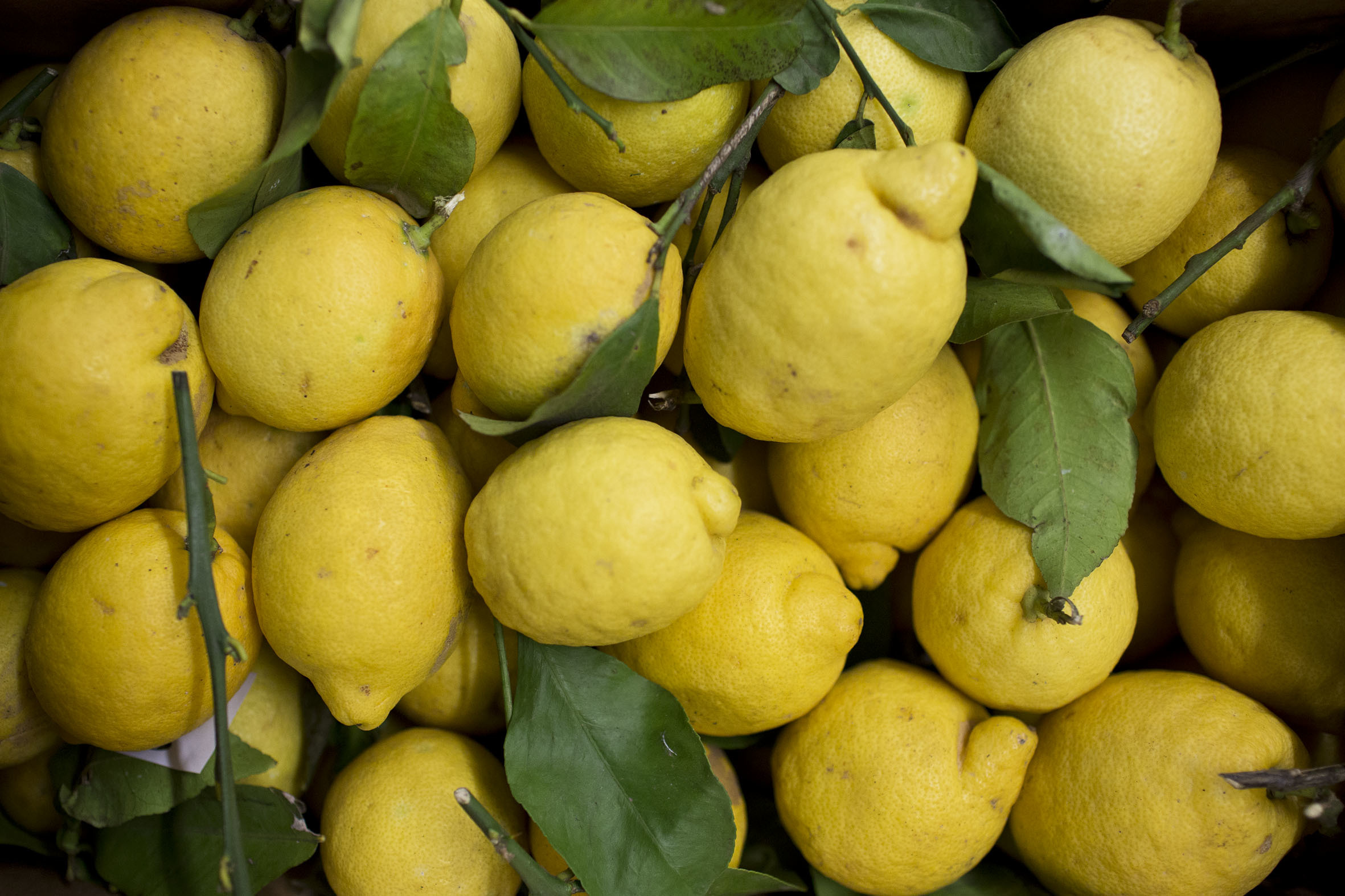 English apples and pears are still available, including Braeburn, Cox, russet Comice (also Dutch) and Conference (also Belgian).
The South African season is underway, bringing citrus, plums, apricots and grapes. Soft fruit includes Dutch redcurrants and Chilean blueberries
For mushrooms, morels join the long list of available wild species (except Ceps). Here's a batch from Turkey modelled by wholesaler Bruce White: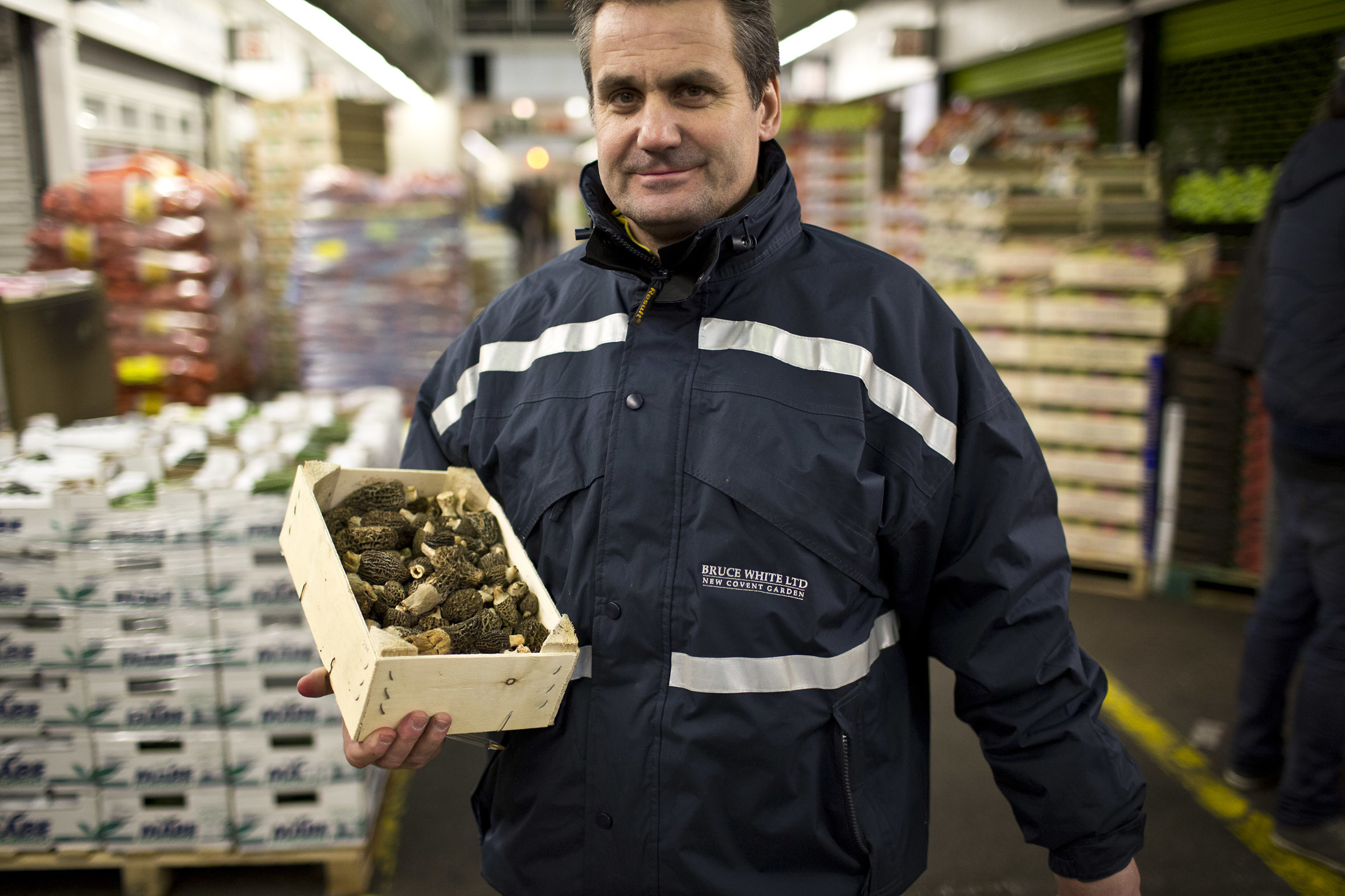 He says that of the cultivated 'shrooms, shiitake are hard to come by due to a temporary ban of Chinese imports into Europe.
On the salad and veg front, I've been marvelling at the various colourful varieties of Italian raddichio on offer from companies such as Covent Garden Supply.
Check out this beautiful pale radicchio – a first for me: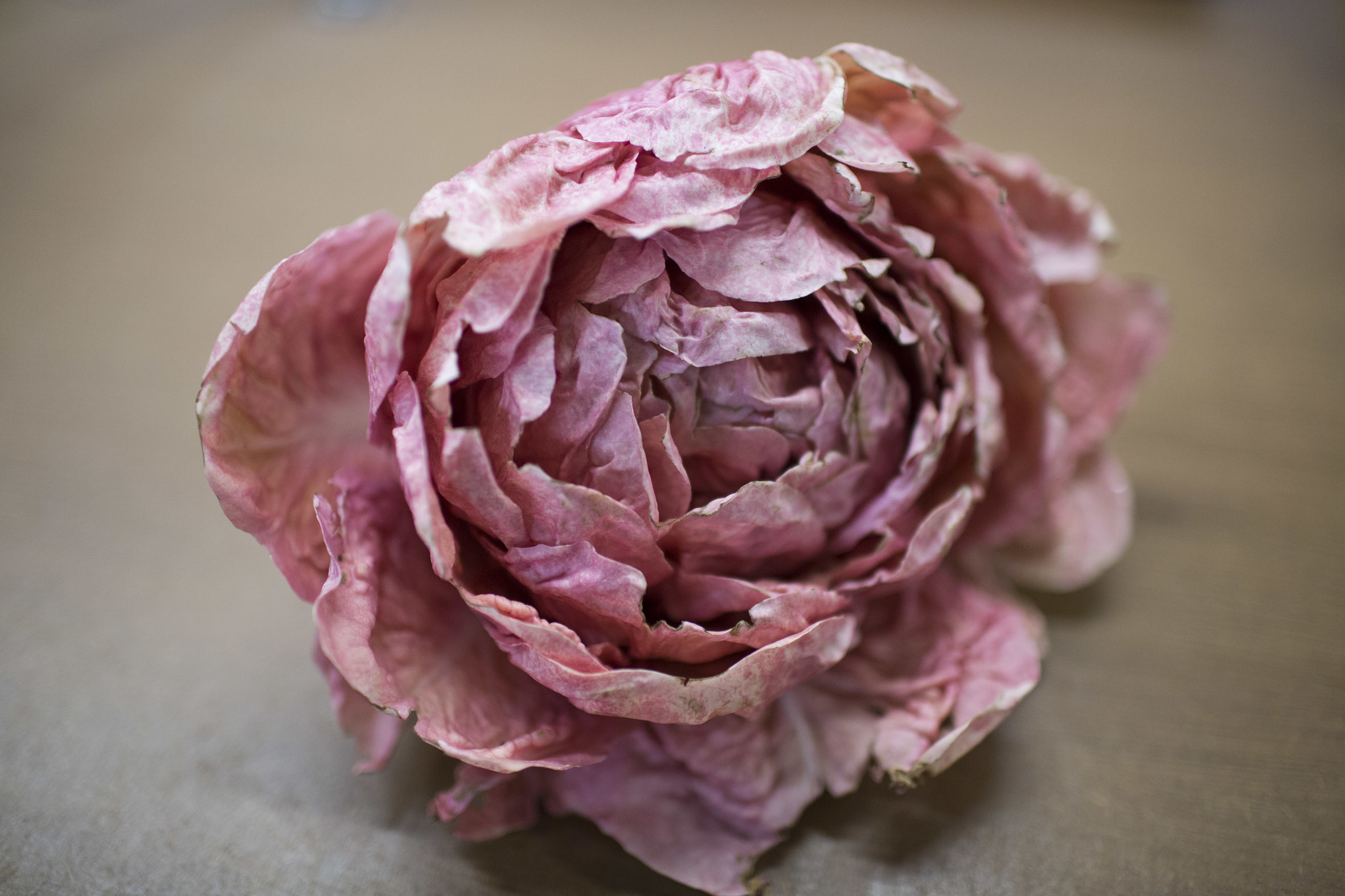 The picture below (from left to right), illustrates Tardivo, Precoce, standard round and pale: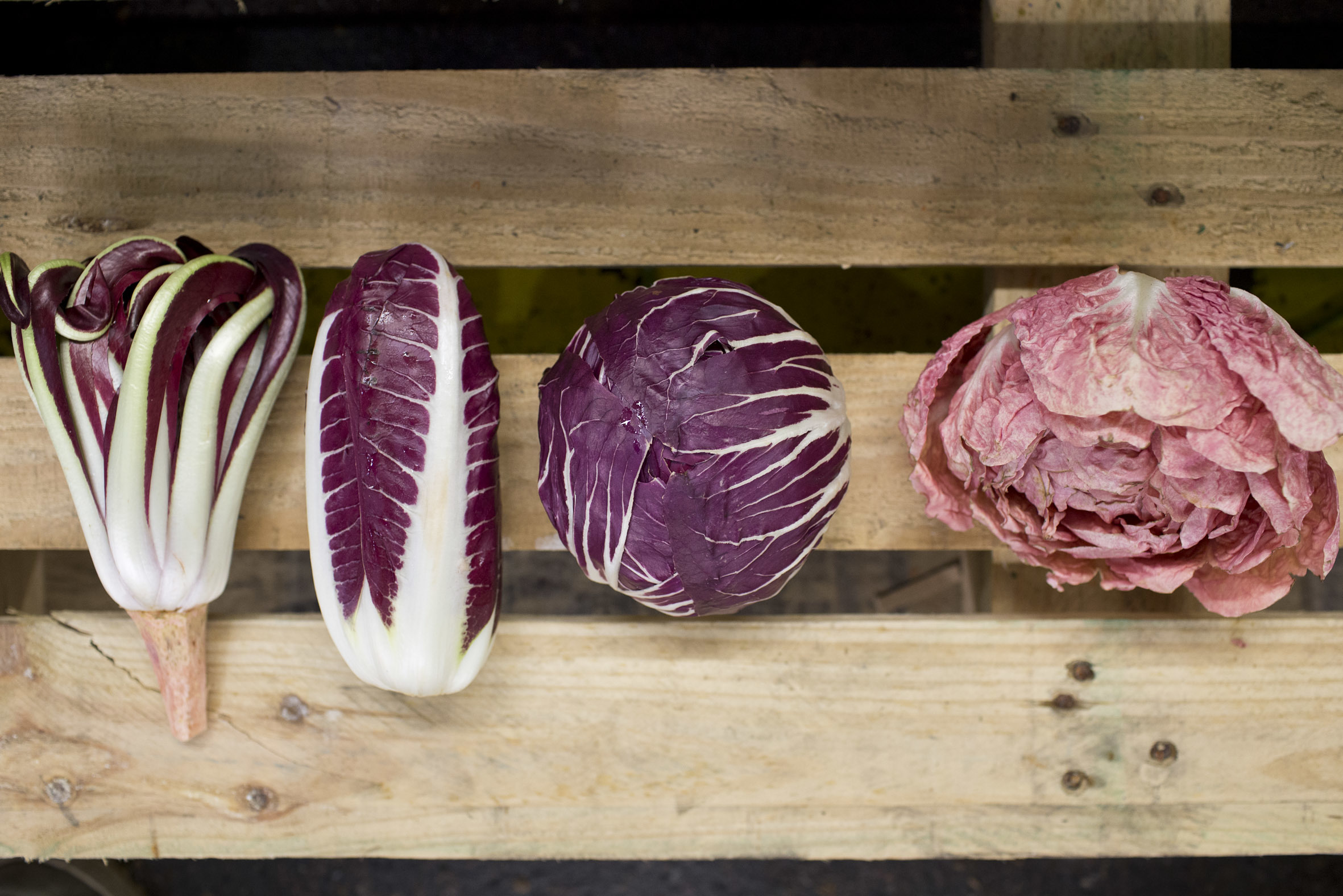 Expect plenty of other winter salads such as watercress, lamb's lettuce, and hardy lettuce: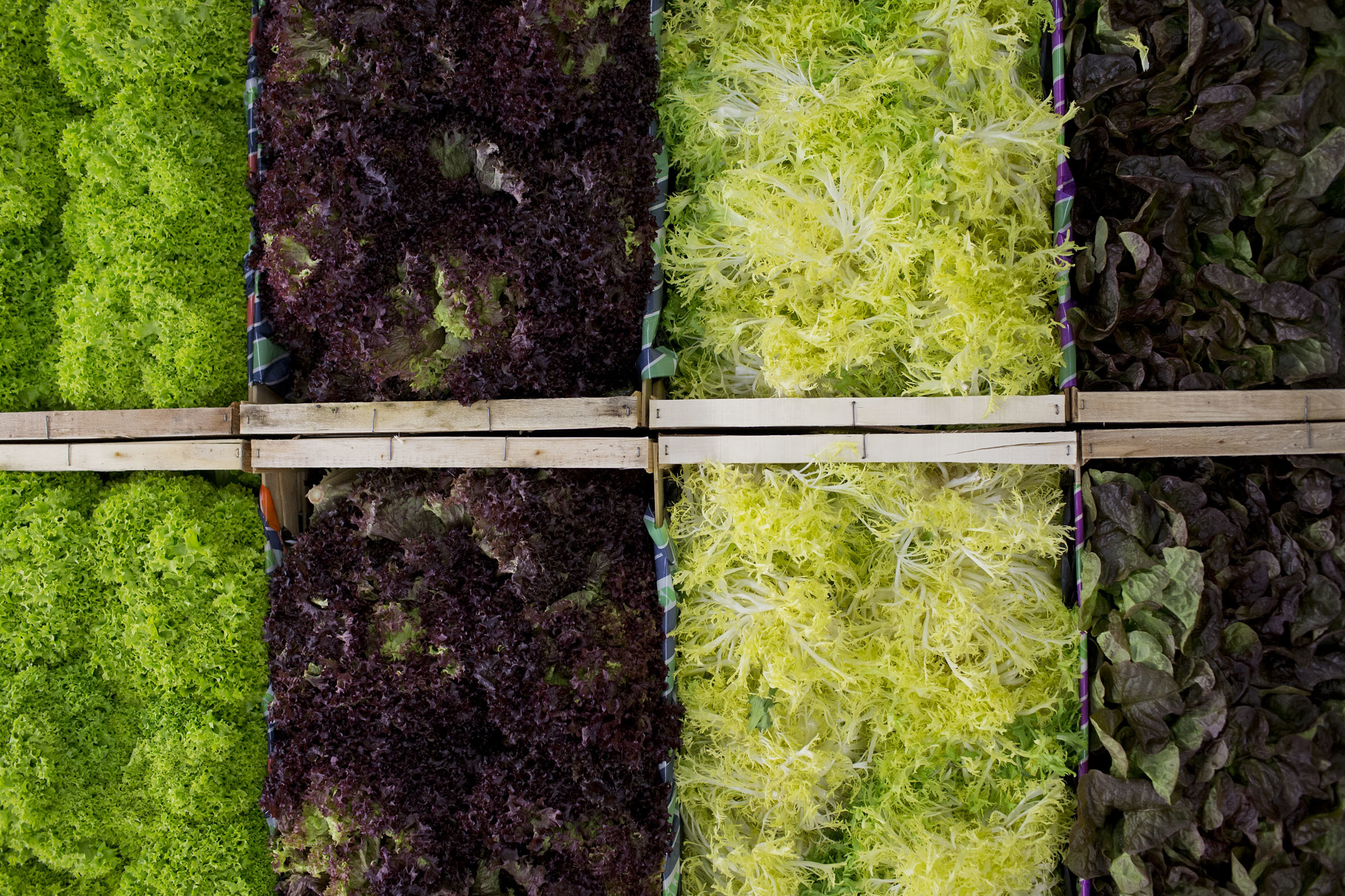 Other specialities include agretti (pictured below – who's that in the background do you reckon?), violet artichokes and cardoons.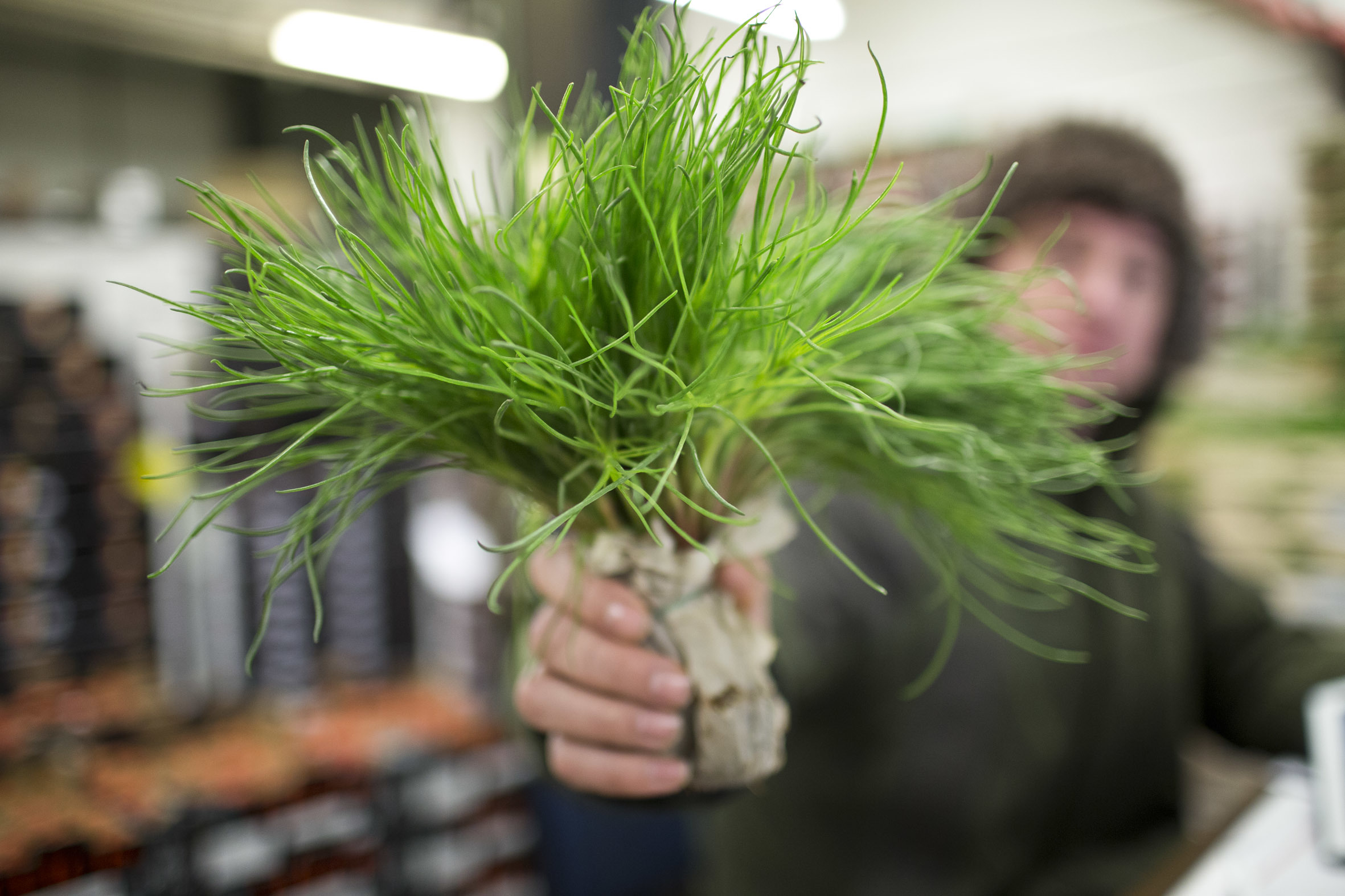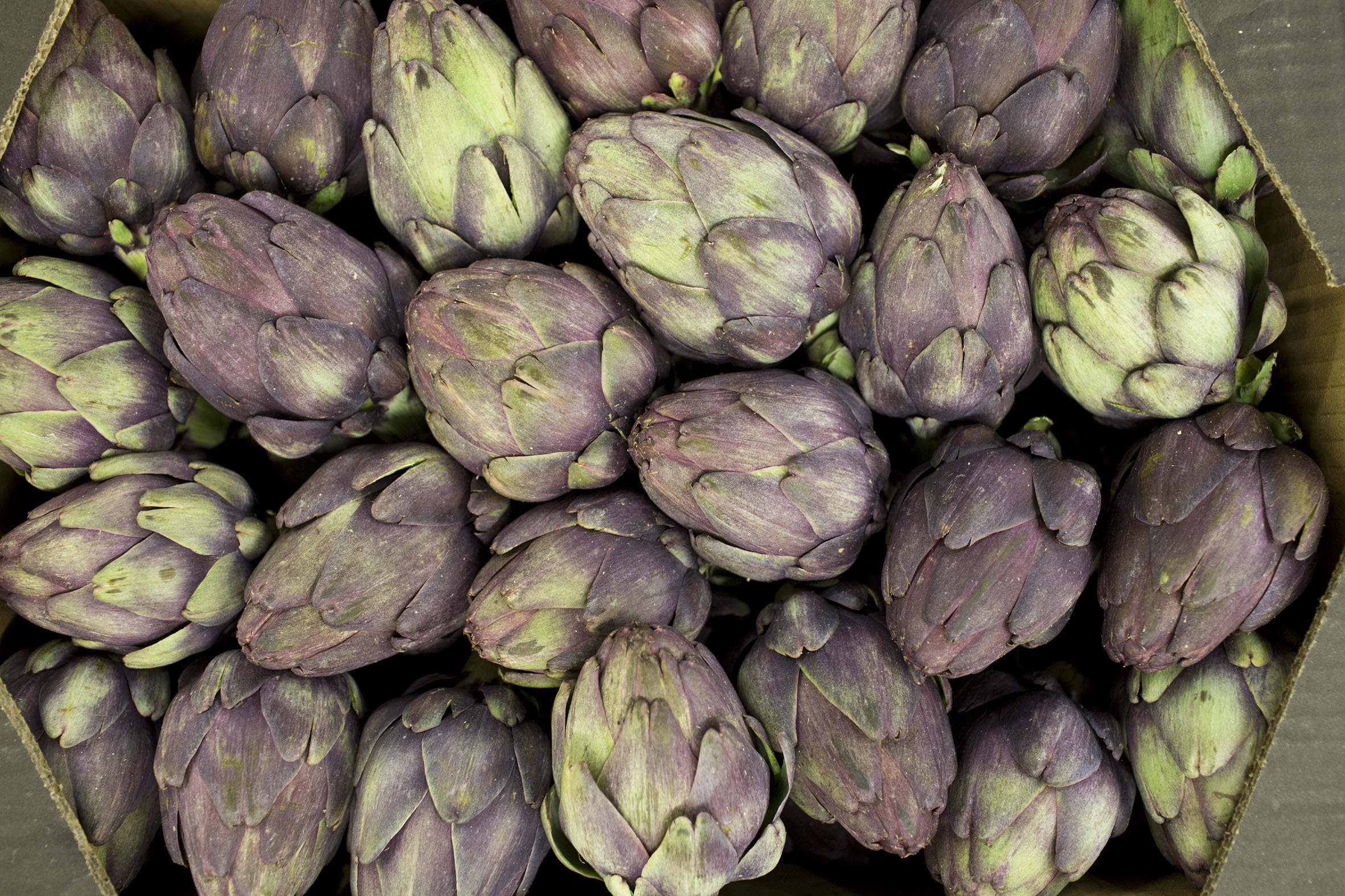 By the time you read this, you may have already flipped your pancakes for the month. But as a last word, here's a fun display at R Tealing: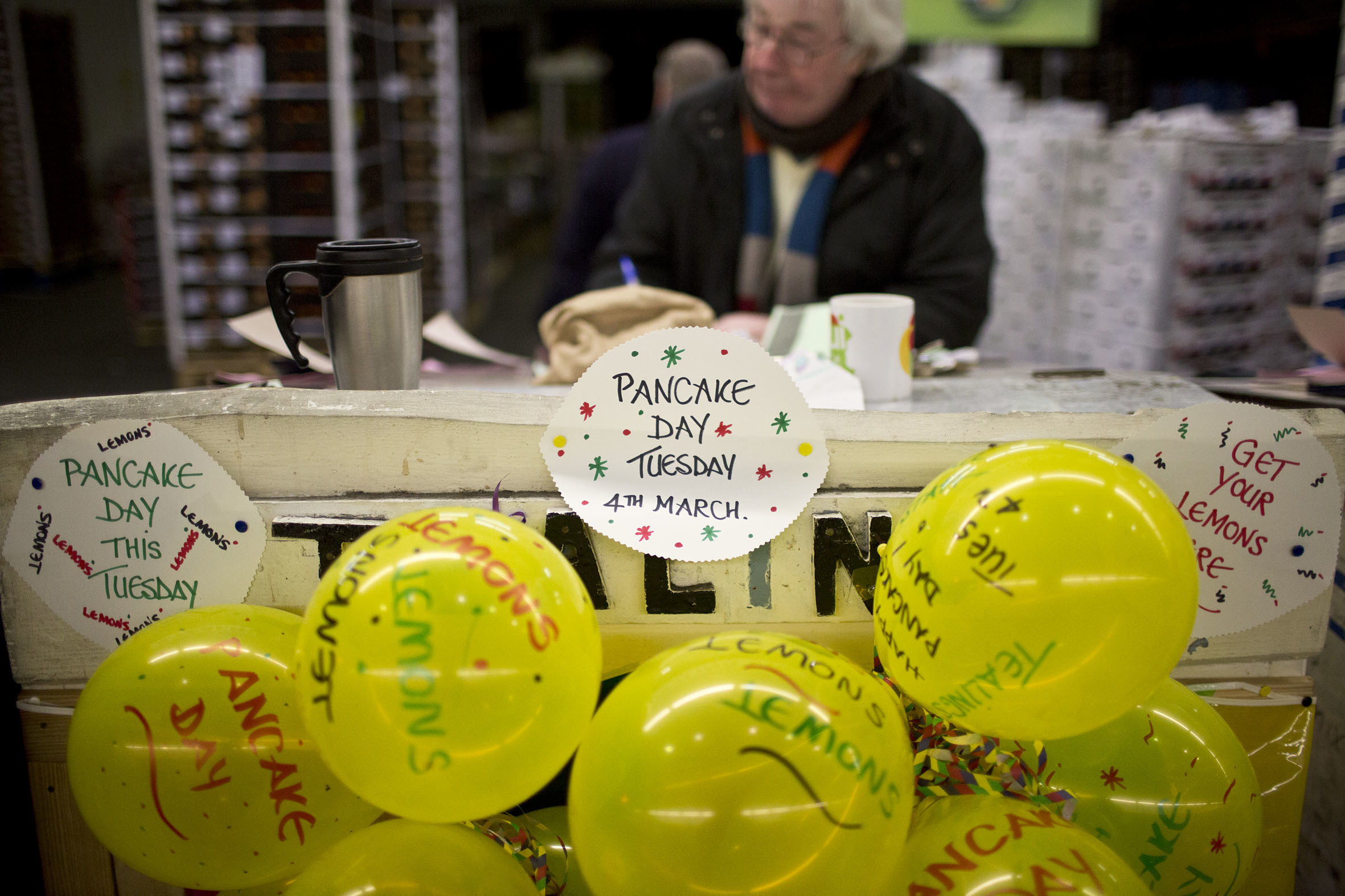 I hope you enjoyed this month's update. Feel free to drop me a line with any comments or queries.