There's a fight over spring – when does it start? The Met Office pushes for the first of this month; others opt for the equinox, three weeks later.
Either way, the market here won't reap the benefits quite yet. British highlights are holding steady from last month, including Yorkshire rhubarb, roots and brassicas. Sicilian Blood oranges remain an excellent buy.
For something more unusual, I also spotted some tangelos, a rare citrus from Jamaica, Italian agretti and the sparkly ice plant – more on those specialties later.
Neil Brown herbs are showing off a new line of potted herbs from Italy, alongside their established wide range of cut herbs and micros. "Customers we're asking, so we thought we'd try a little," explains Neil.
Lemon thyme, tarragon, oregano and rosemary were among the selection on my visit. Four days notice is needed for special orders. Prices are on a par with the flower market next door.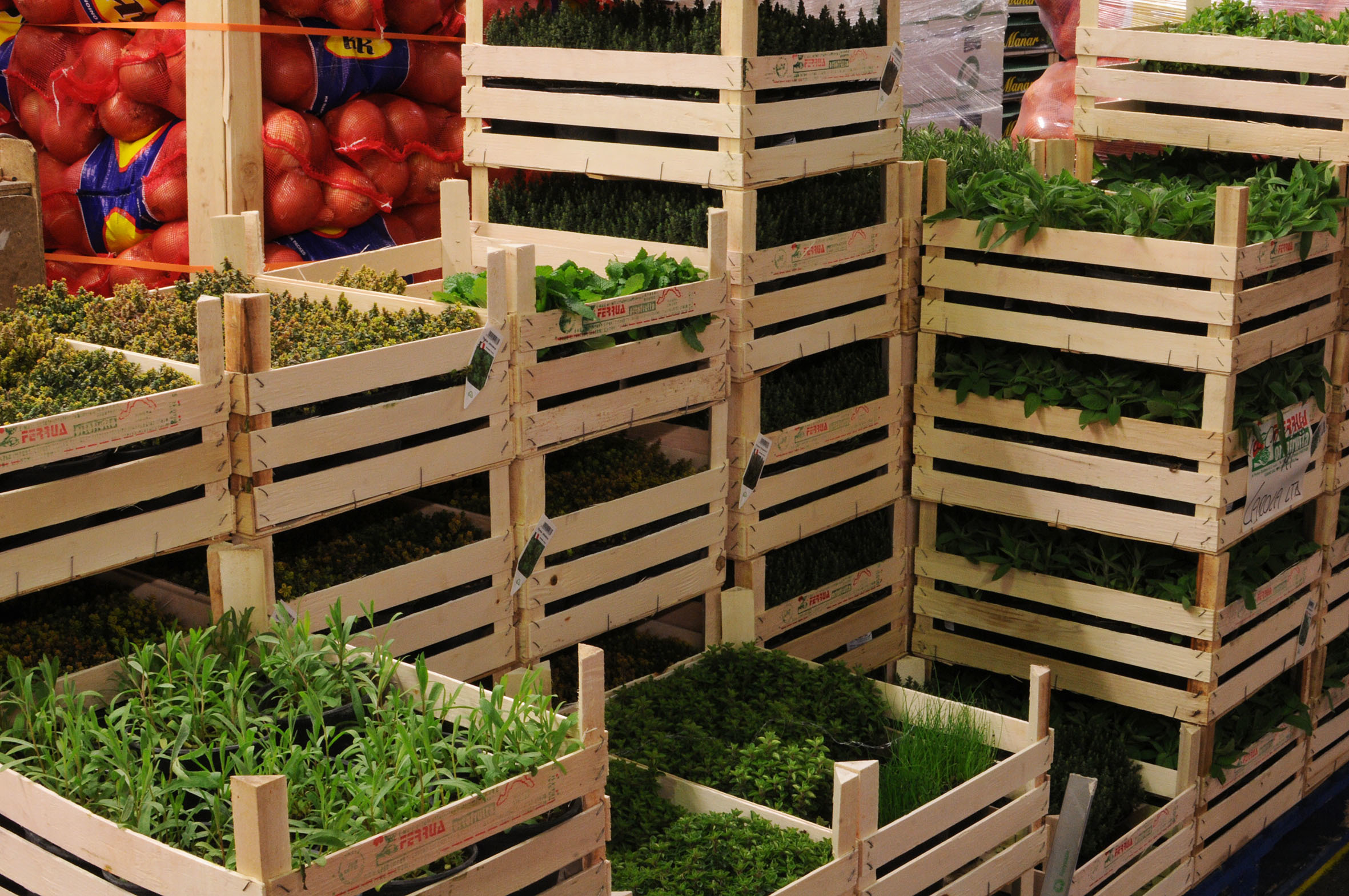 As for veg, British roots are abundant, and brassicas remain strong, including red and green kales, Cavolo Nero and January King cabbage.
"Purple sprouting has been short because of the damp and cold nights," explains Glen Thorn at London Fresh, who had stock in from grower Dan Lloyd. "It's getting better though. This time last year we had loads."
Other veg typically hails from Spain or Morocco, from where I even noticed podded peas and broad beans – a strange sight in March.
Don't forget mushrooms, too, which offer a rainbow of possibilities – check out these yellow oysters.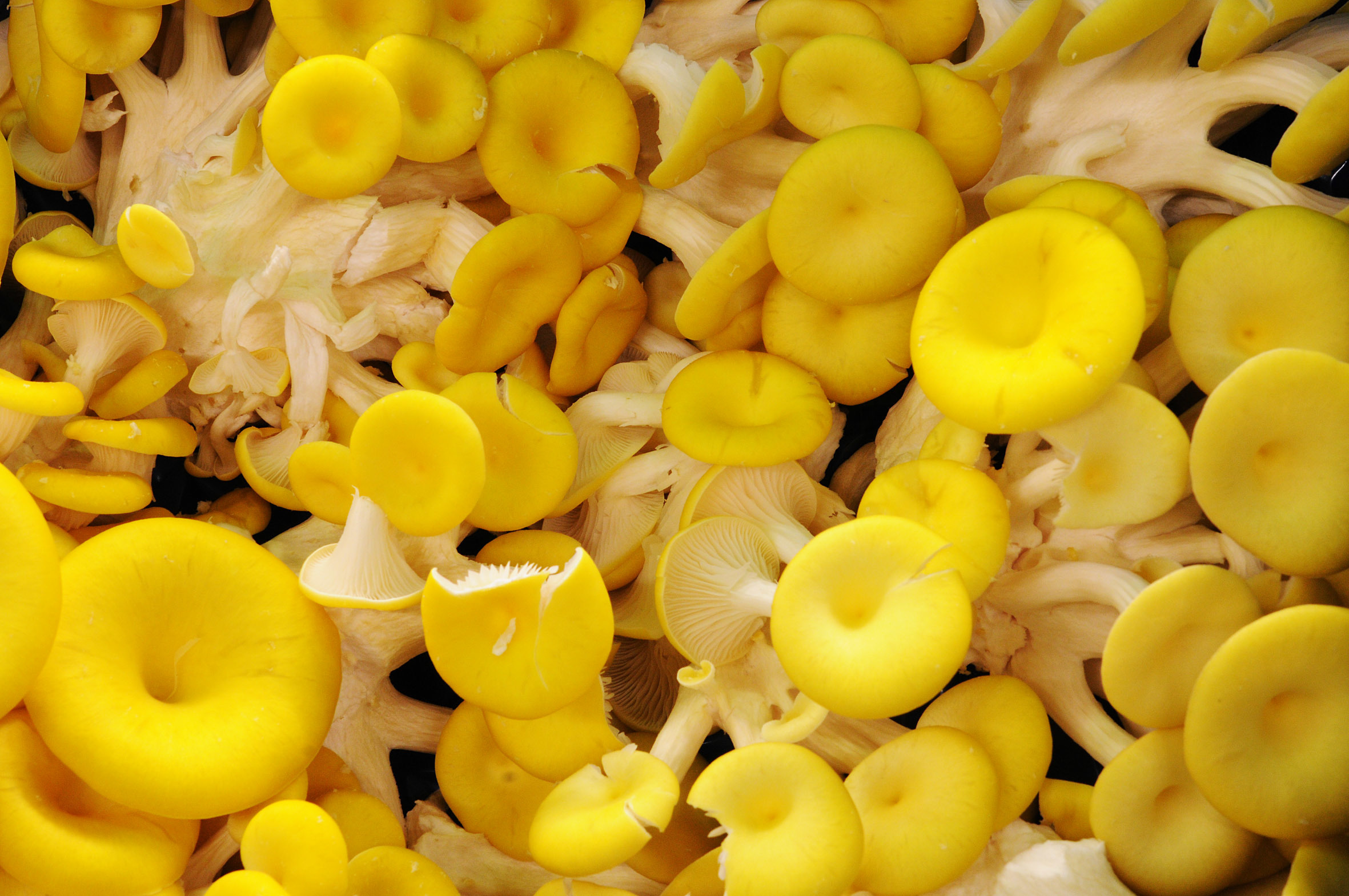 As for fruit, stores of English apples are finally drying up. You'll still find Cox and Bramley, along with Conference pears from Kent. Other apples are typically European, including Pink Lady and Golden Delicious varieties. 

For blood oranges, Sicily is source of choice although there's also rival fruit from Spain and elsewhere. Decent clementines are still on hand.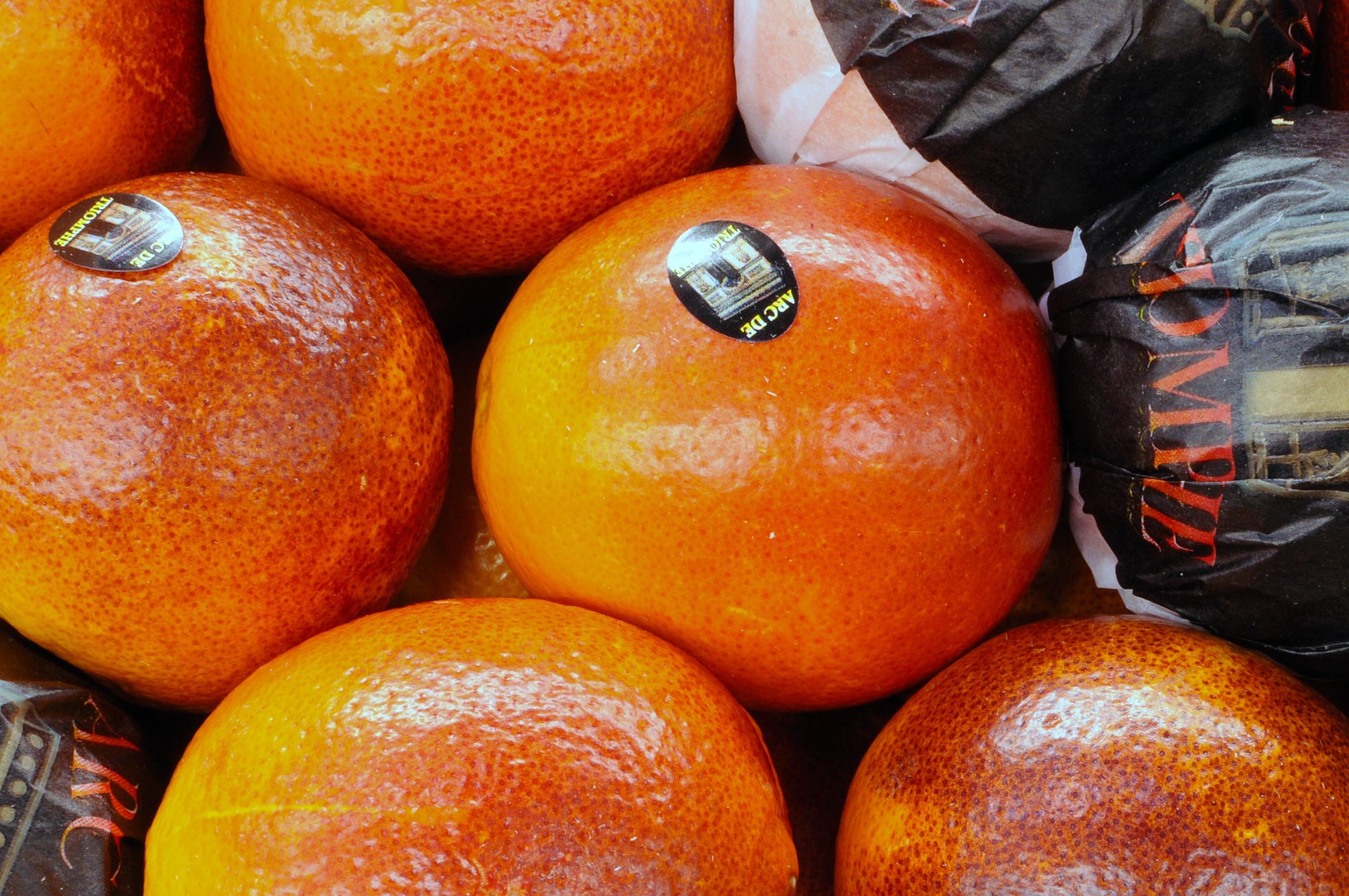 As for oranges, "Spanish are the best at the moment" states Sean Hunt, salesman at London Fresh. You will also find supplies from countries such as Morocco and Egypt.
Raspberries are typically Spanish; lychees and grapes from South Africa; melons sea freighted from Brazil or around Central America and the Caribbean. Pomegranates are in season. Avoid stone fruit at this time of year.
On HG Walker, I spotted Tangelo from Jamaica, a rare citrus that's a cross between a grapefruit and a tangerine.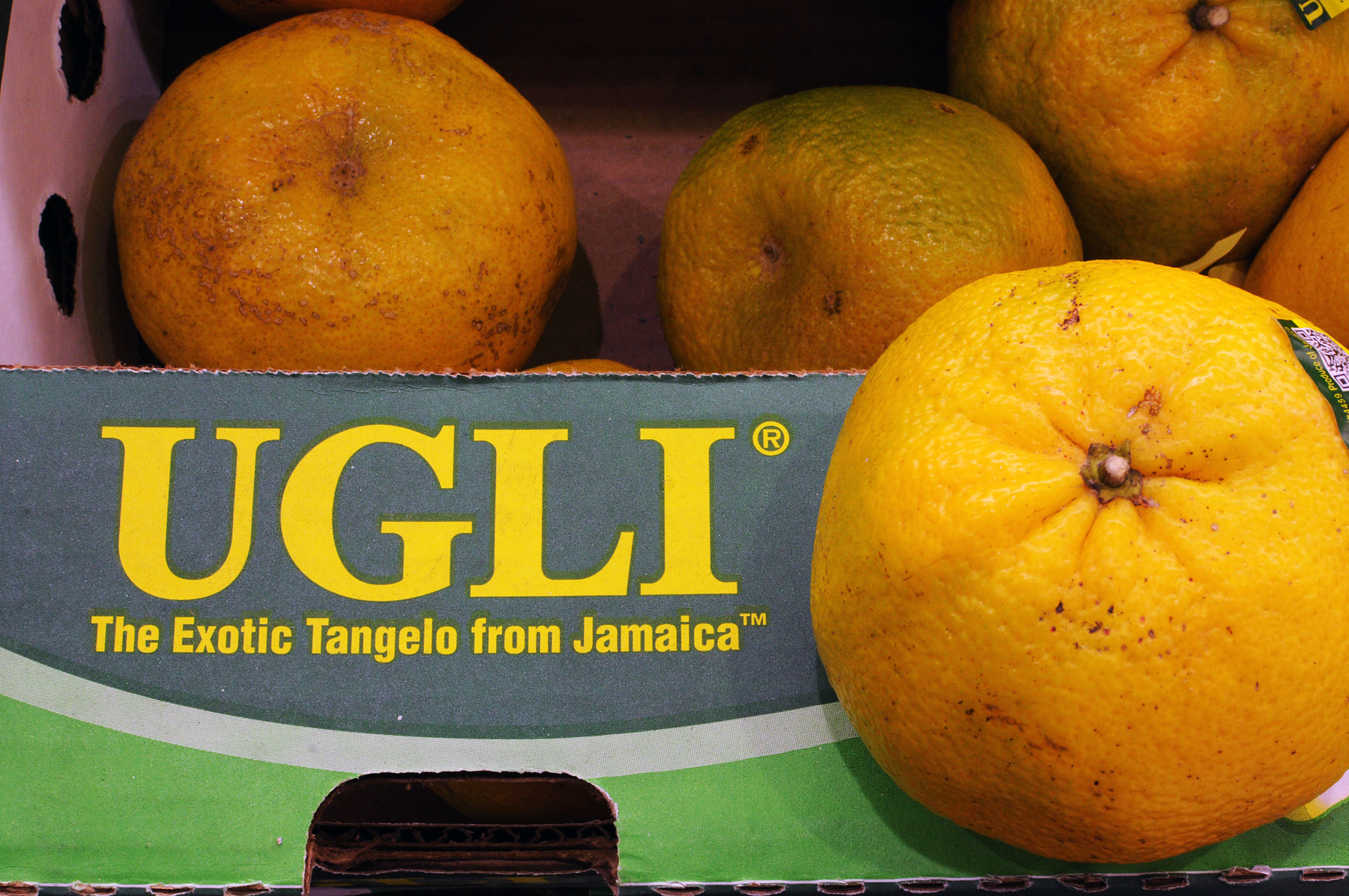 Specialties from traders such as The French Garden include agretti from Italy (also often available from Covent Garden Supply) and ice plant from France.