So why do oranges blush? Don't worry – this is not a joke from a Christmas cracker. It's January now, and the question is deadly serious. Blood oranges are underway, from Sicily and Spain.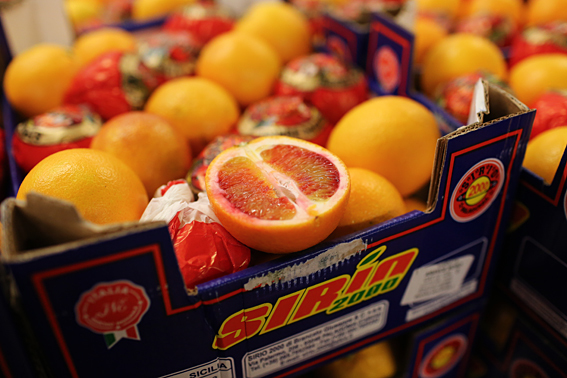 "They do colour up with the cold," explains Justin Denyer at Covent Garden Supply, who says that customers were moaning when the first batch were light in colour.
He left some outside during an overnight frost and they turned a much darker colour. I wonder what would happen if you left them in the freezer?
I'll be back with more on this lovely fruit at the end of the report. But the other big highlight is the first forced rhubarb from Yorkshire. Who do you reckon is modelling these neon stalks?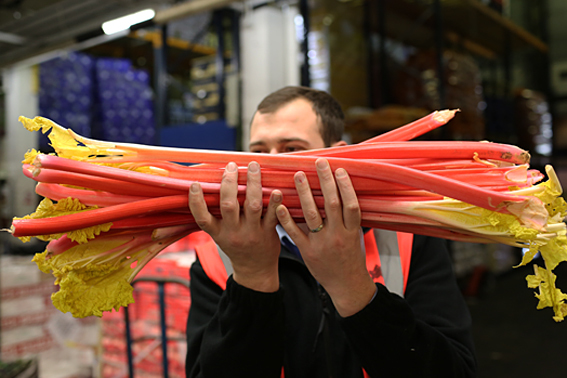 In general, it's fruit that's most exciting at the start of the year. Citrus is in fine form, with plenty of clems (leafy or picked), satsumas and fine lemons. There's more on clementines in previous reports – see here and here.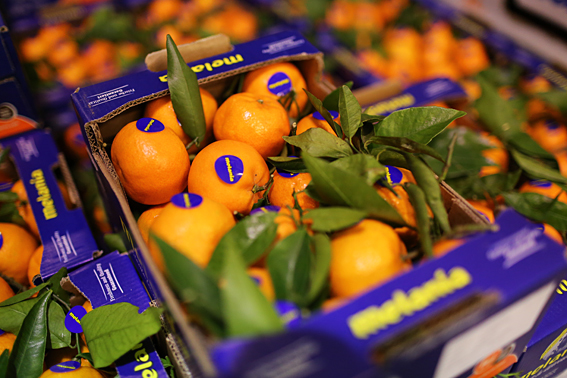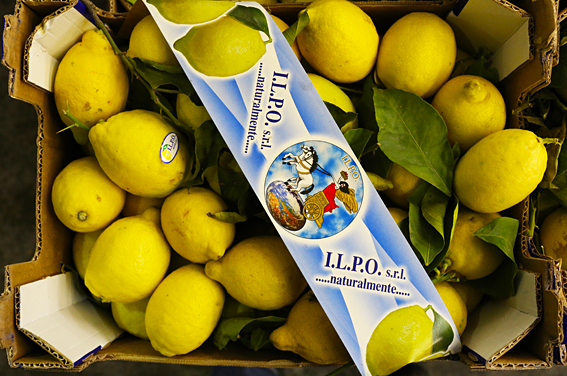 On the UK apple front, it's Braeburn, along with stored up Cox, russets, Comice and Conference pears. On a more exotic note, lychees are in their prime.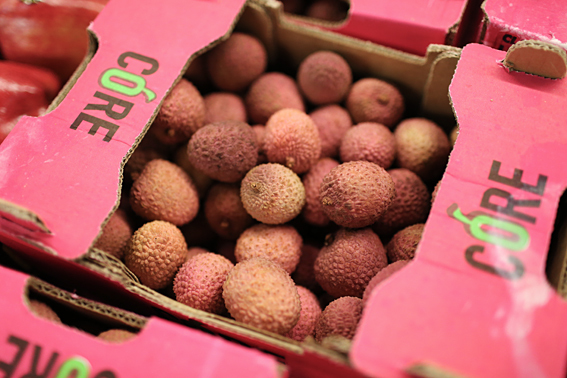 Indian pomegranates and papaya from Brazil are also worth a look.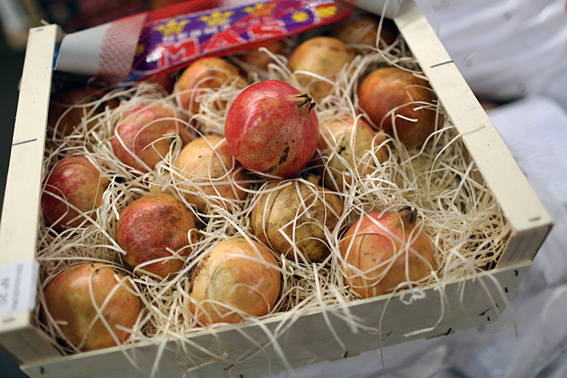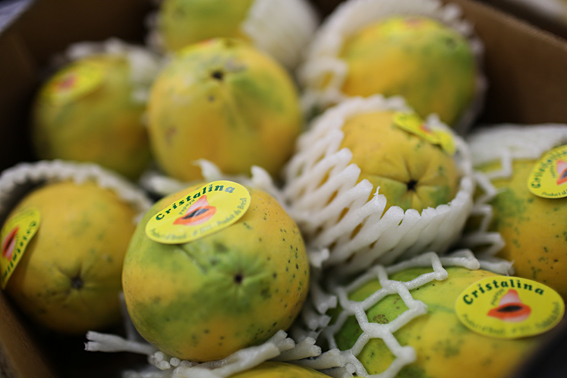 For veg, it's a terrific time for purple sprouting – quality is excellent.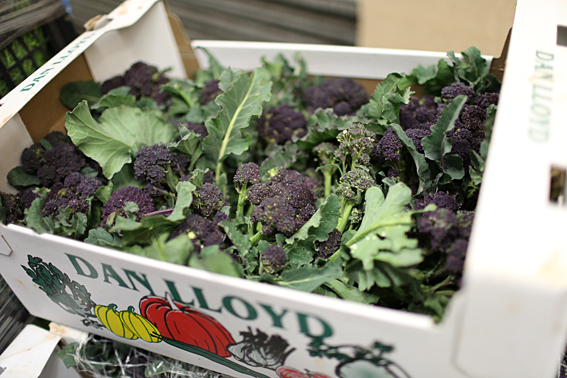 Other brassicas are also tip-top, including sprouts and their tops, kales (Cavolo Nero; curly; red), Romanesco and cabbages of all kinds – January King and Savoy are pictured below. Standard broccoli tends to be Spanish.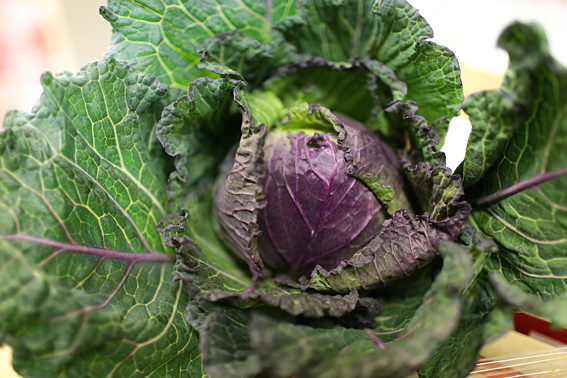 On the chunky side, expect plenty of spuds, squash, and roots including carrots, parsnips, swedes, celeriac and Jerusalem artichokes (see pic below), including a whiter UK-grown variety at S Thorogood.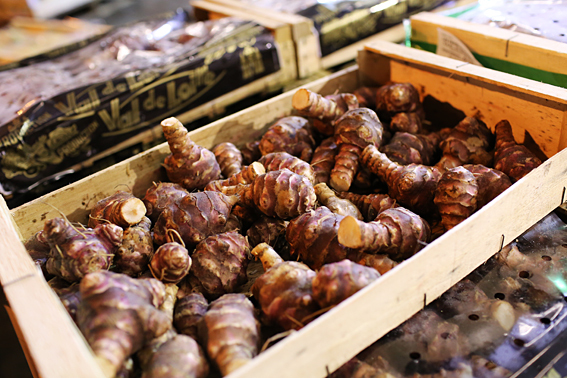 For something more unusual, how about these flower sprouts, modelled here by David Leeks at The European Salad Company?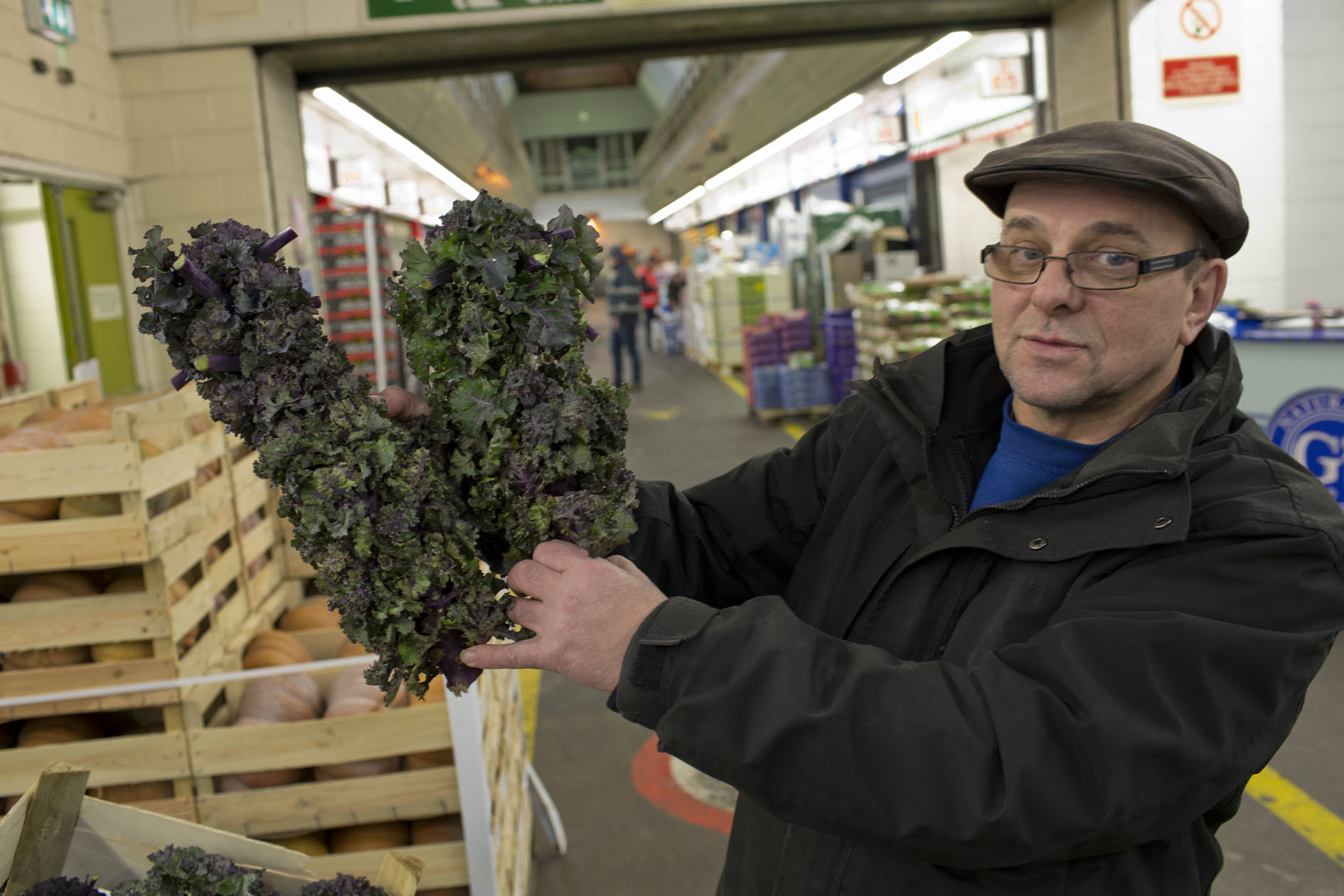 This strange new vegetable, a type of Brussel sprout crossed with kale, was developed by a seed house called Tozer who claims they have twice as much vitamin c as a standard sprout. They look like little open cabbages on a stalk.
Another weird one is ice plant, a salad leaf from the Continent, which looks like it has ice crystals on it's fleshy leaves.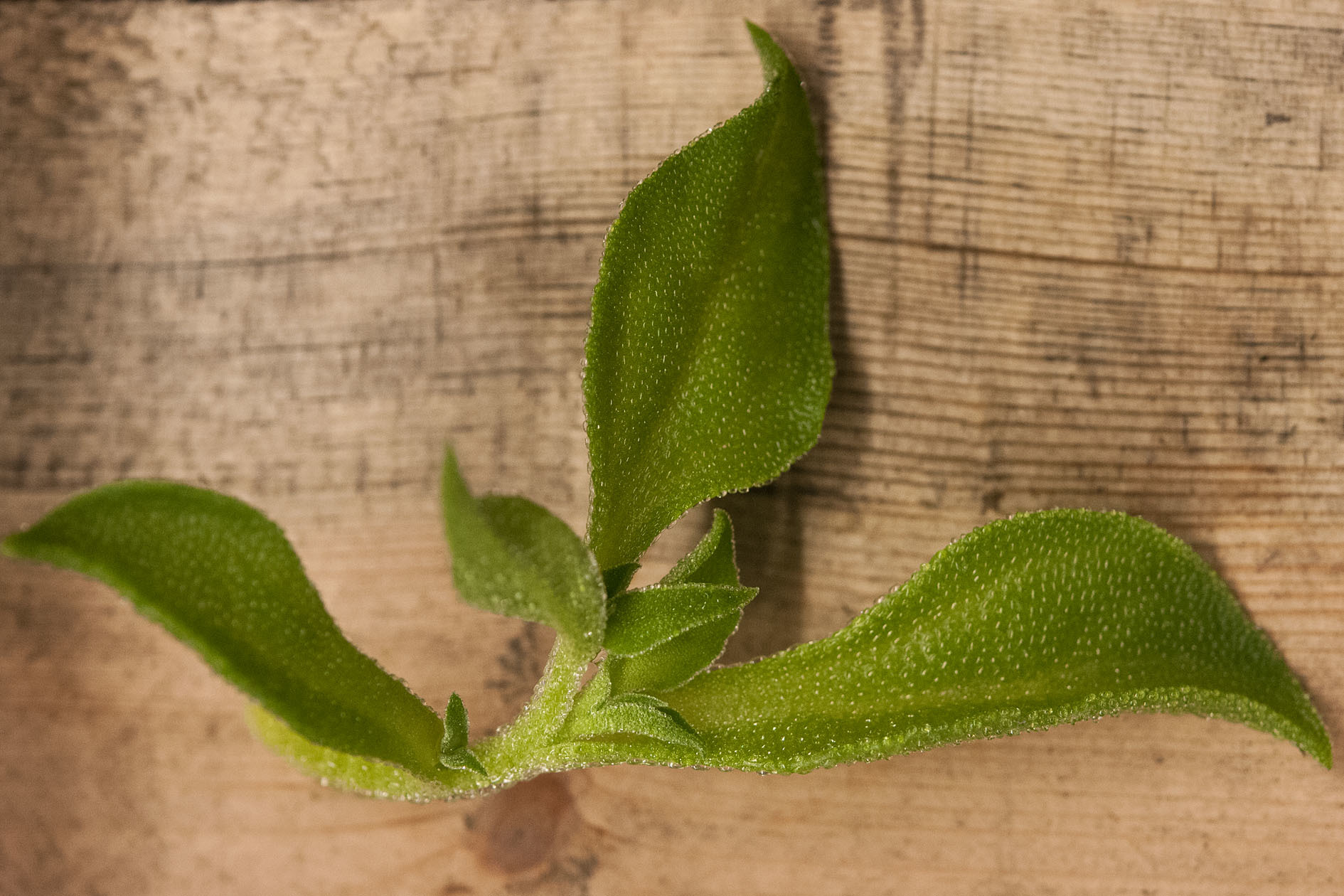 This joins a host of interesting salad greens including winter lettuces, blanched dandelion (see pic below), radicchio, lamb's lettuce and watercress.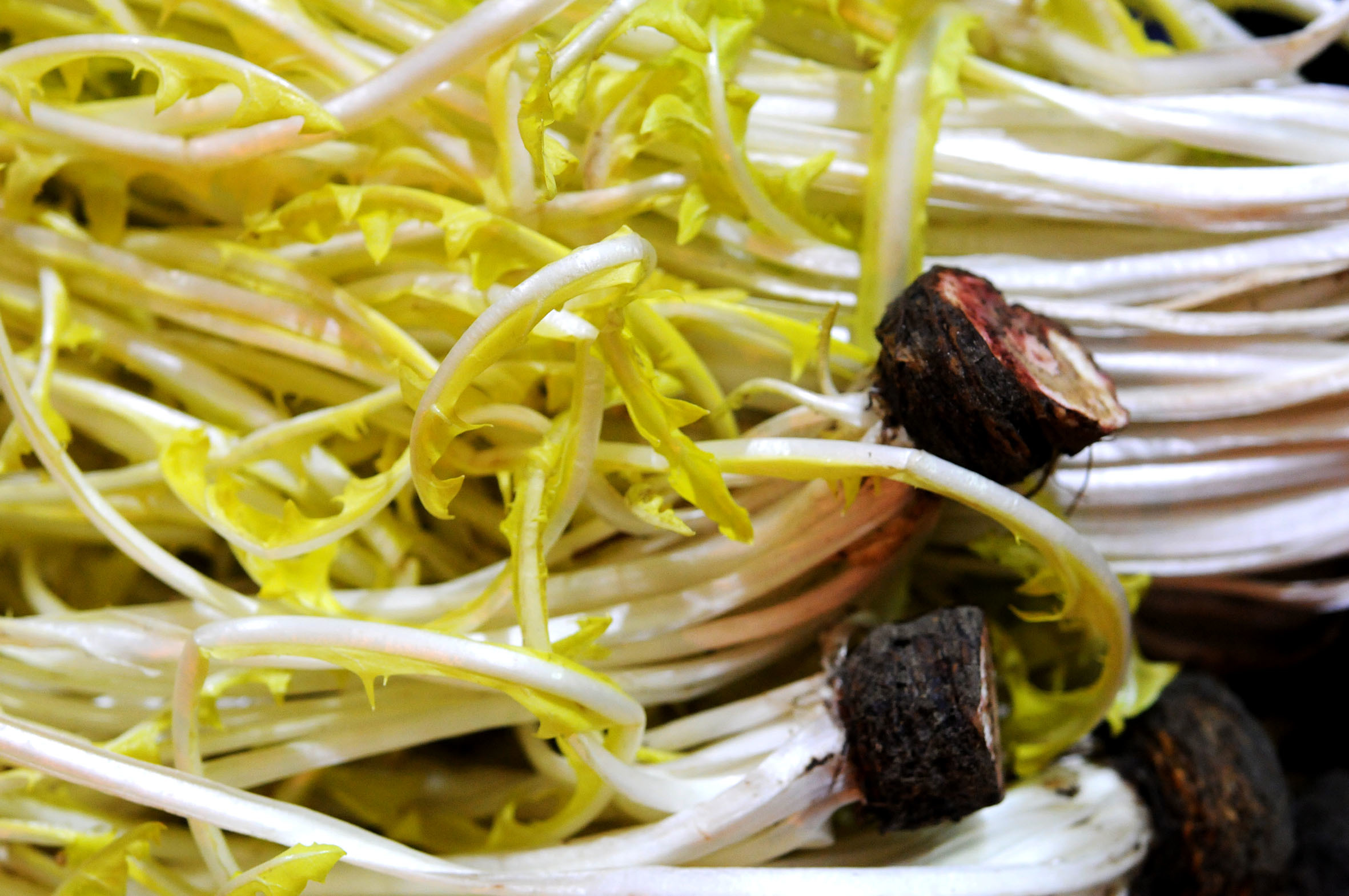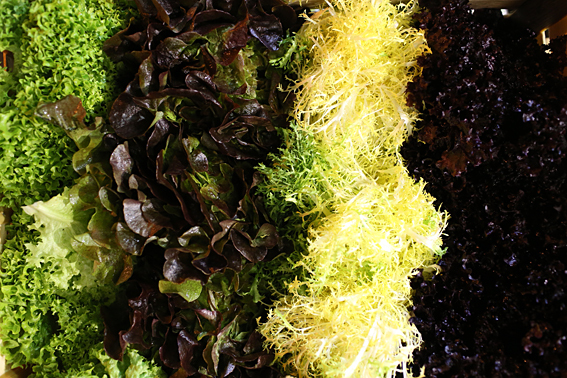 On the plate, these would pair nicely with some of these icicle radishes, spotted at French Garden, or their more common scarlet cousins.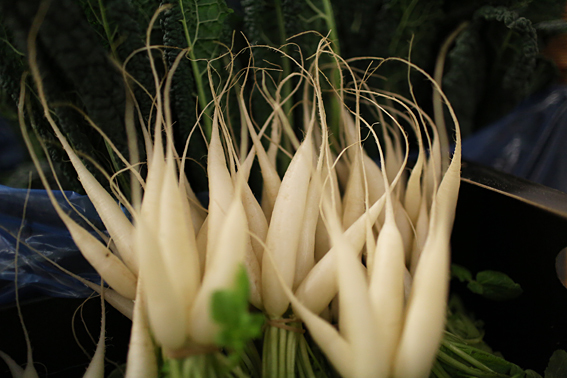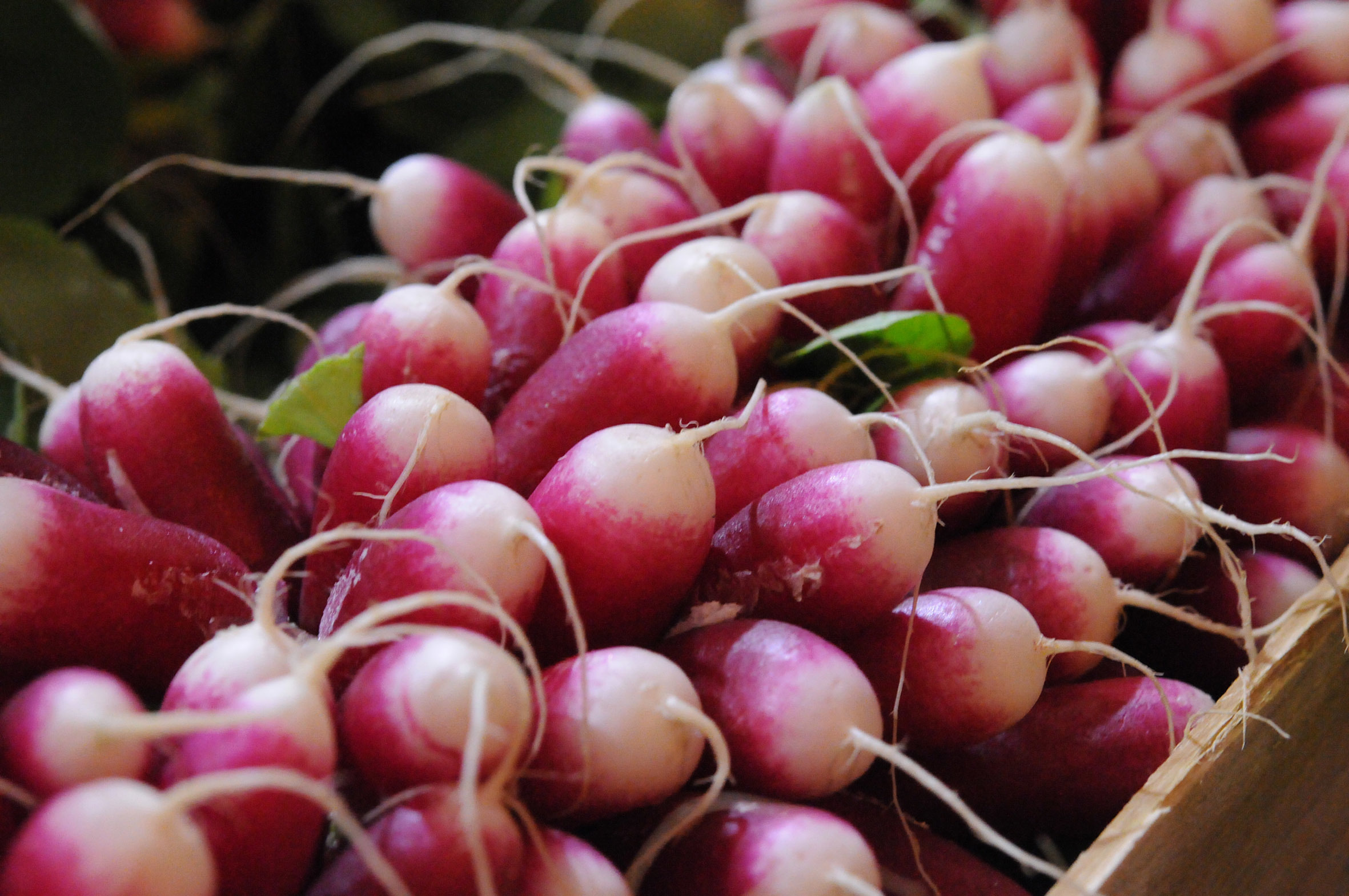 Among the wild mushrooms, treats including Girolle, Pied de Mouton, Chanterelle (grey and yellow) and Trompette.

As for those blood oranges, it turns out that their distinctive colour derives from a chemical compound called anthocyanins.
Cold temperatures deepen the colour, which is why their main area of production is on the southern side of Mount Etna in Sicily, where conditions are ideal.
Varieties include Moro (early; dark colour), Tarocco (mid; lighter) and Sanguinello (later; often grown in Spain too).
Just the ticket to brighten up January. Roll on 2014! As always, feel free to get in touch via the comments box below and we will reply asap.