It's hard to feel romantic after this month's rain and gales. Aside from pallets of strawberries, you won't find much evidence of Valentine's Day here.
But I did discover the next best thing, over at wholesalers P&I – a cake given by boss Scott to his staff, decorated with sweets that spelled out the word 'MUG'.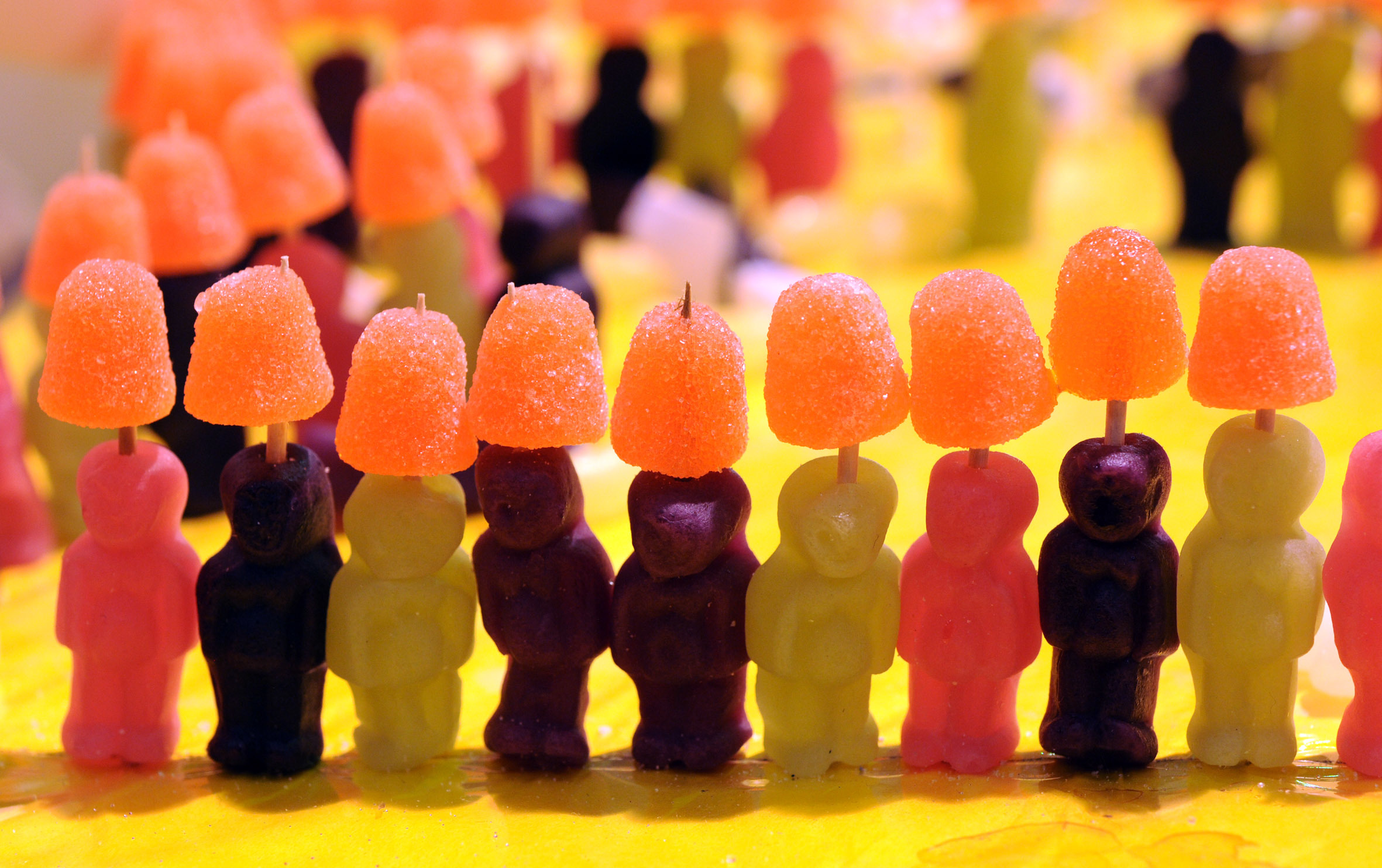 Why 'MUG'? You may well ask. "That's how you all treat me," he apparently said to his team, tongue firmly in cheek.
On Buyer's Walk, highlights are still forced rhubarb from Yorkshire and blood oranges.
I also caught my first glimpse of agretti, the succulent speciality from Italy, over at Covent Garden Supply.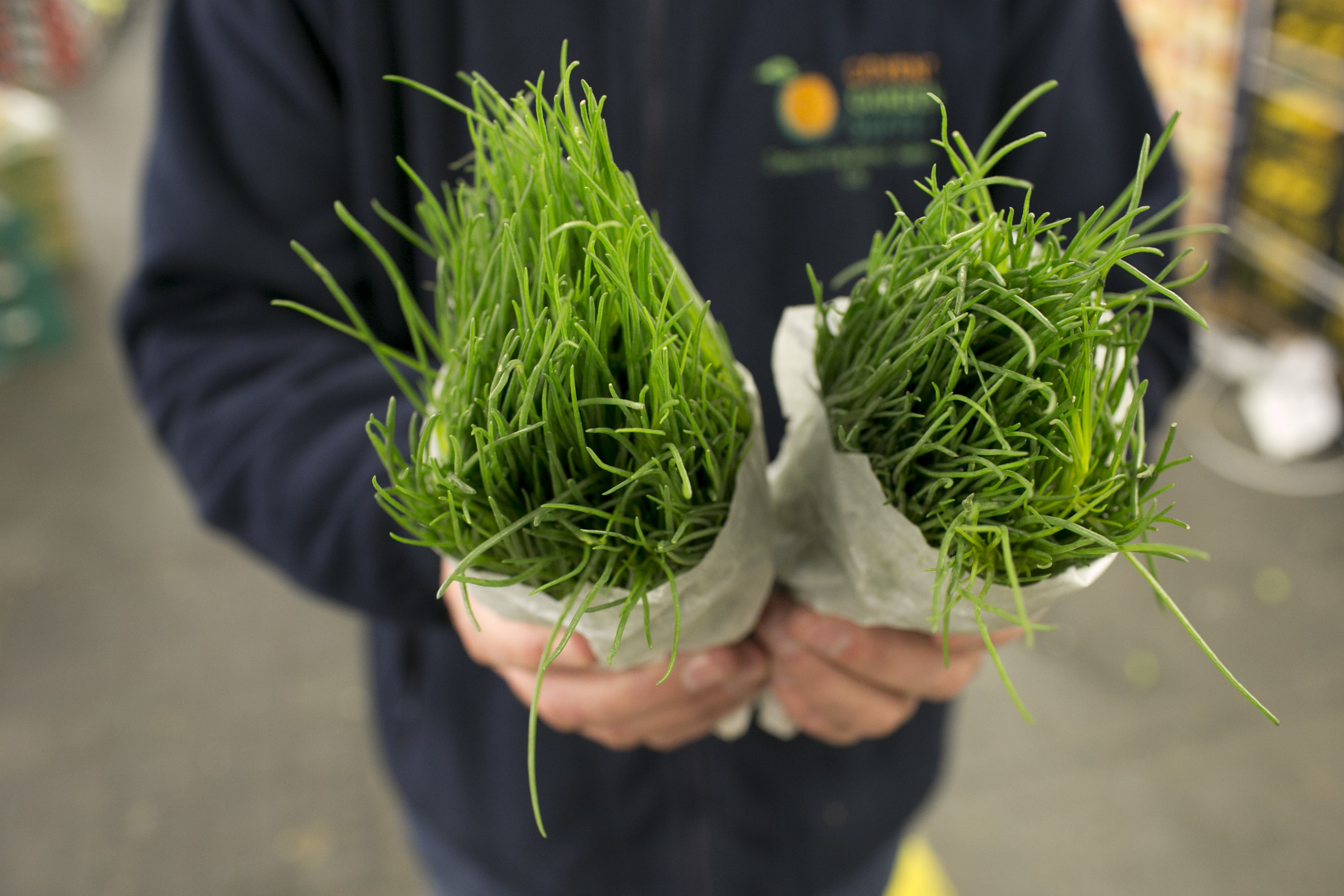 With the rhubarb, bear in mind the different grades. Below is a good example of Class 2, on the right, with its slender stalks.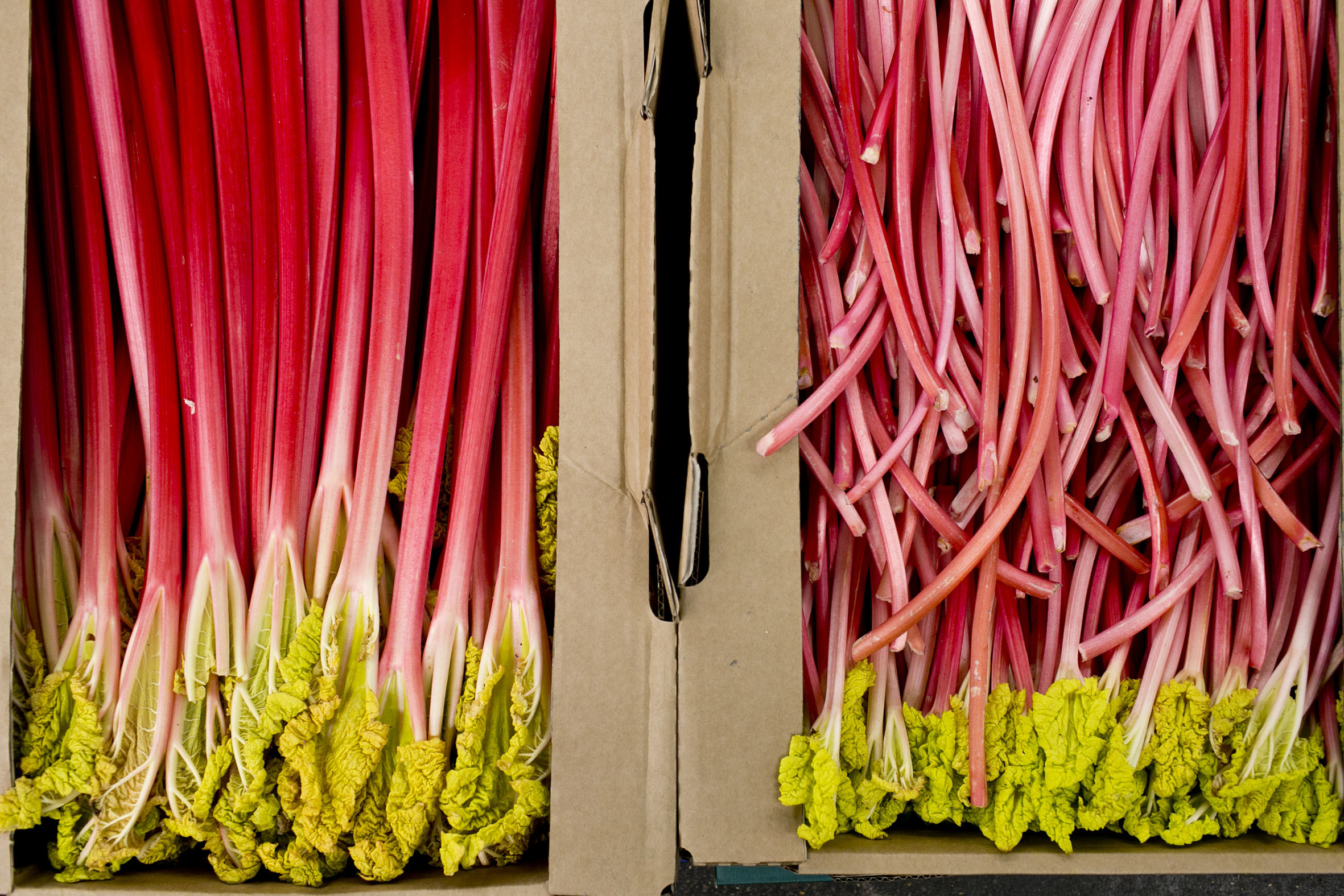 Sicily boasts the PGI for blood oranges. Here's the variety Tarocco (below), known for excellent flavour but less red than the Moro.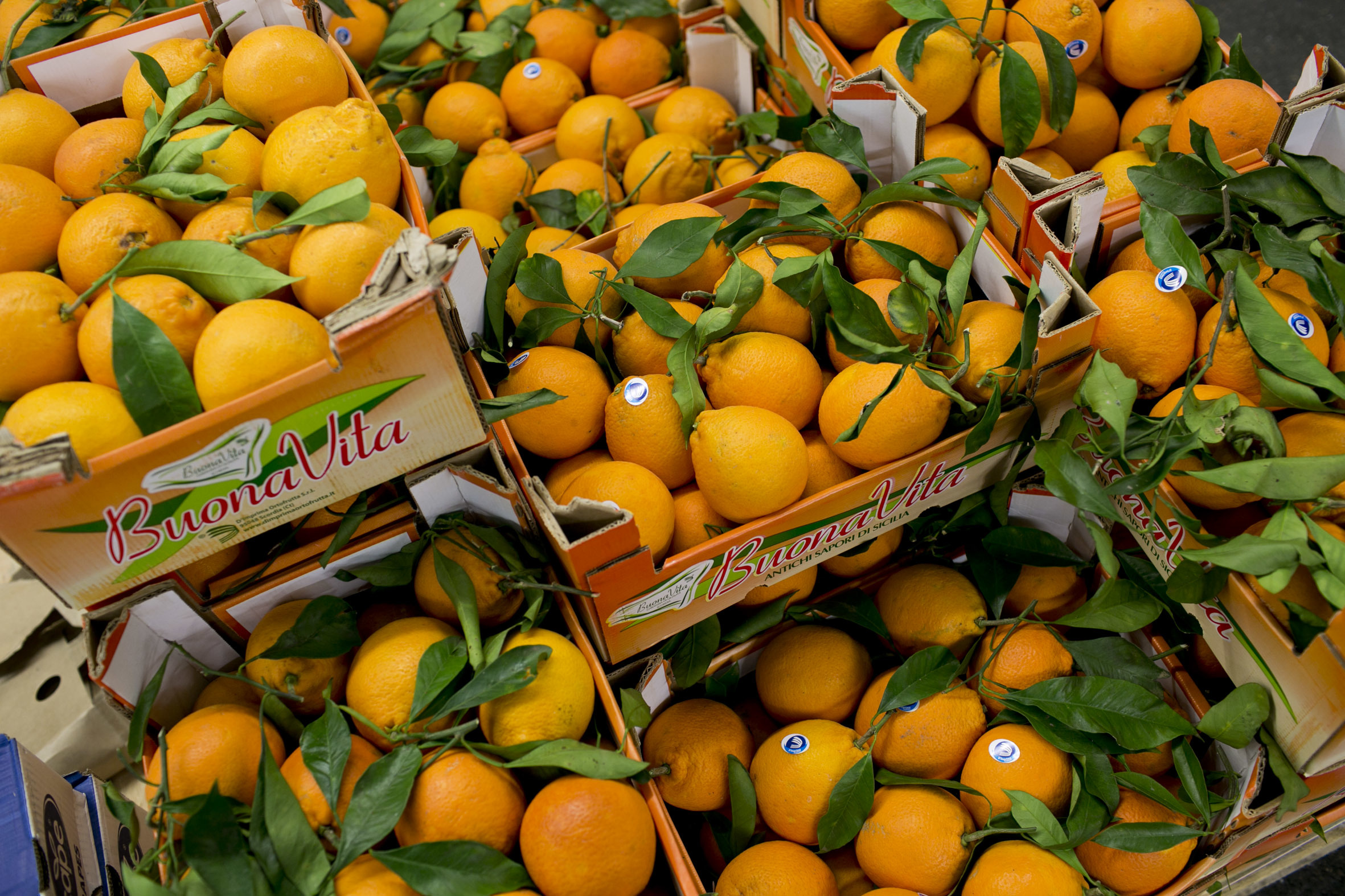 Sanguinello, with the red blush on the skin, are also grown near Valencia in Spain.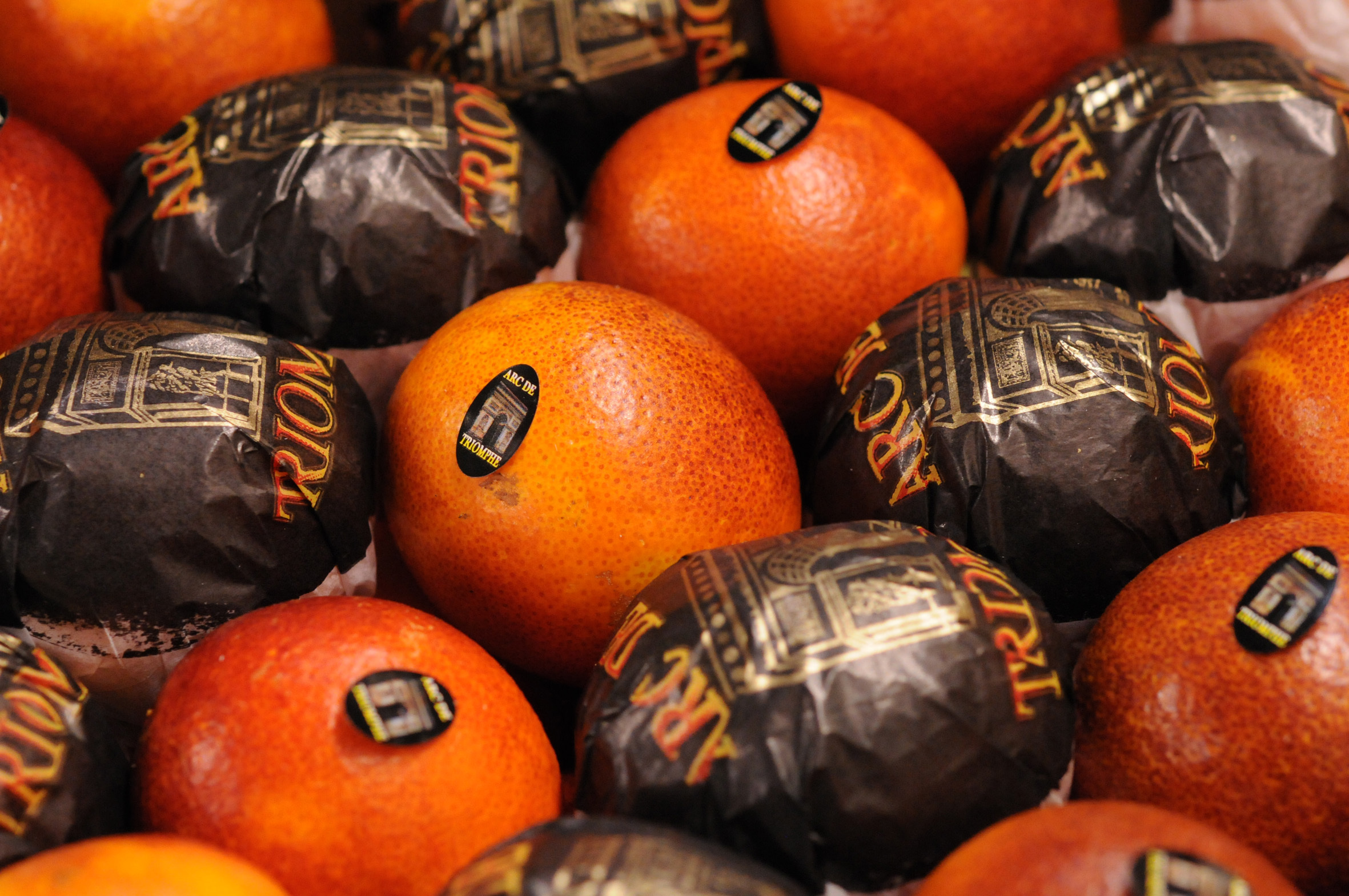 There are still plenty of clementines on the market, as well as English apples and pears. Here are the three main dessert varieties, Braeburn, russet and Cox (from left):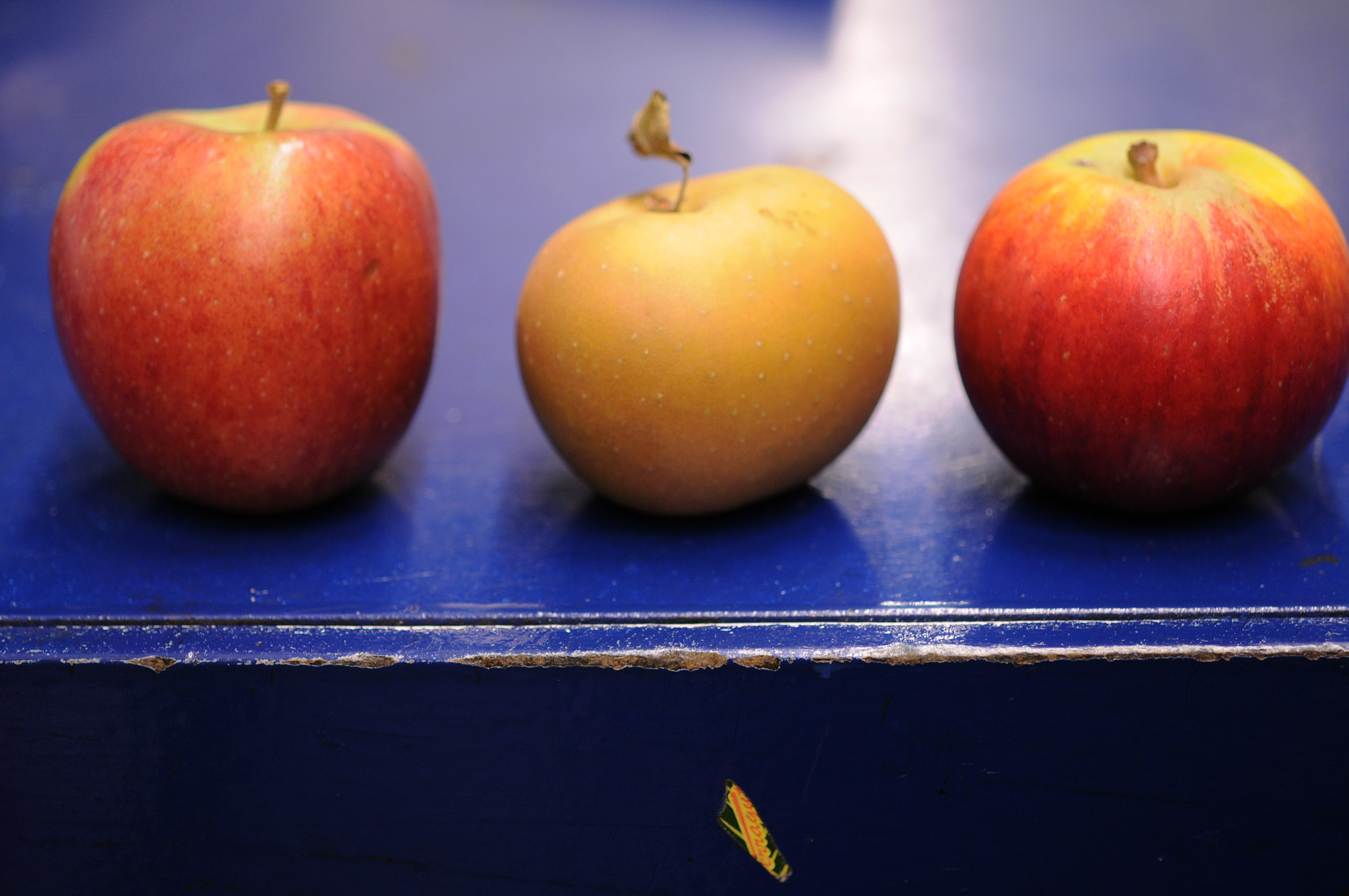 Comice and Conference pears are also available, alongside imports – typically from Belgium.
On the exotic front, mangoes are a good buy – often from Brazil and Peru.
Cherries are often Chile or sometimes Argentina. Check out the pound coin next to these whoppers from Tasmania, on sale at Gilgrove and (unsurprisingly) not cheap!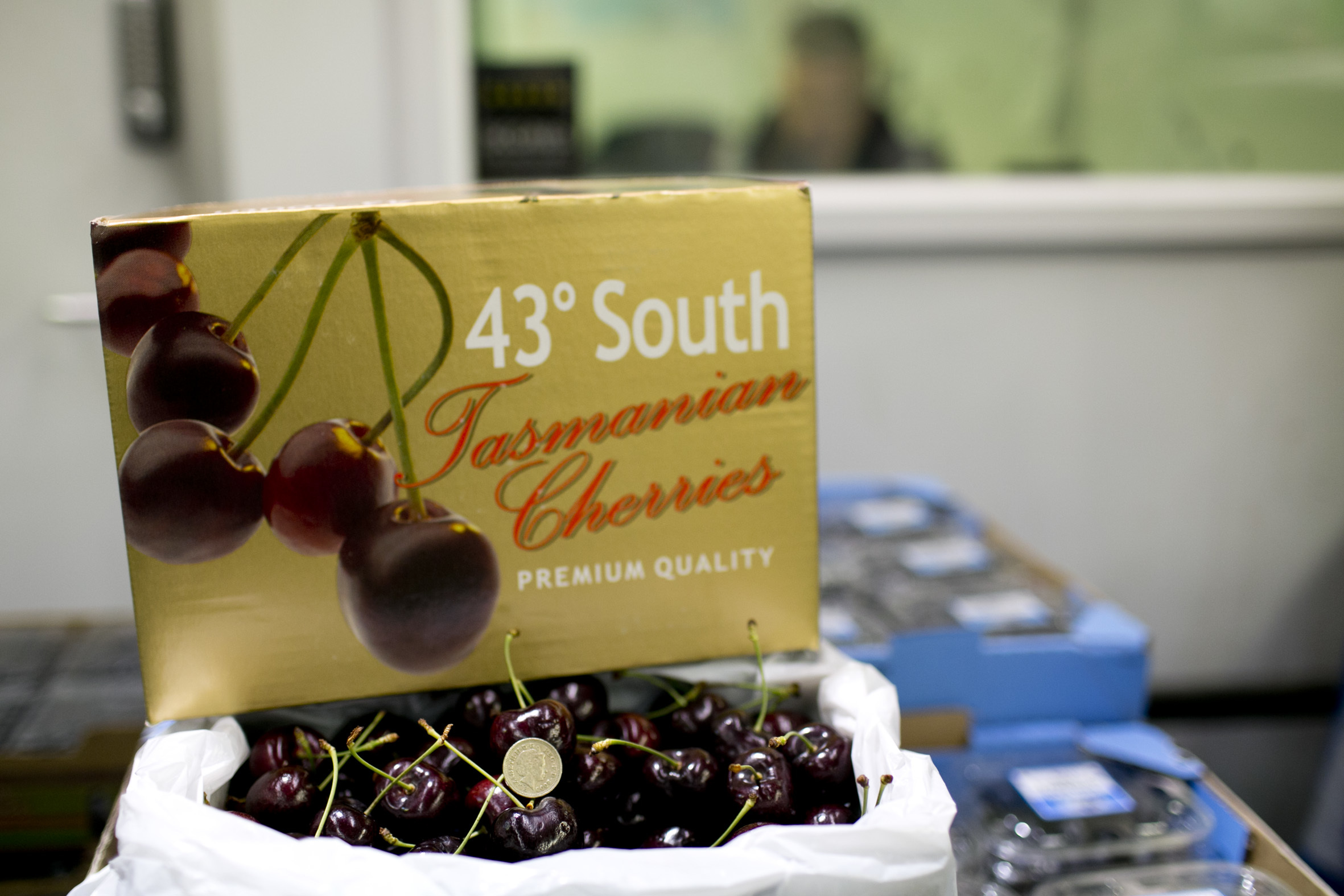 Other far-flung delicacies include crunchy Asian pears (see picture below), alongside the prickly soursop and much much more.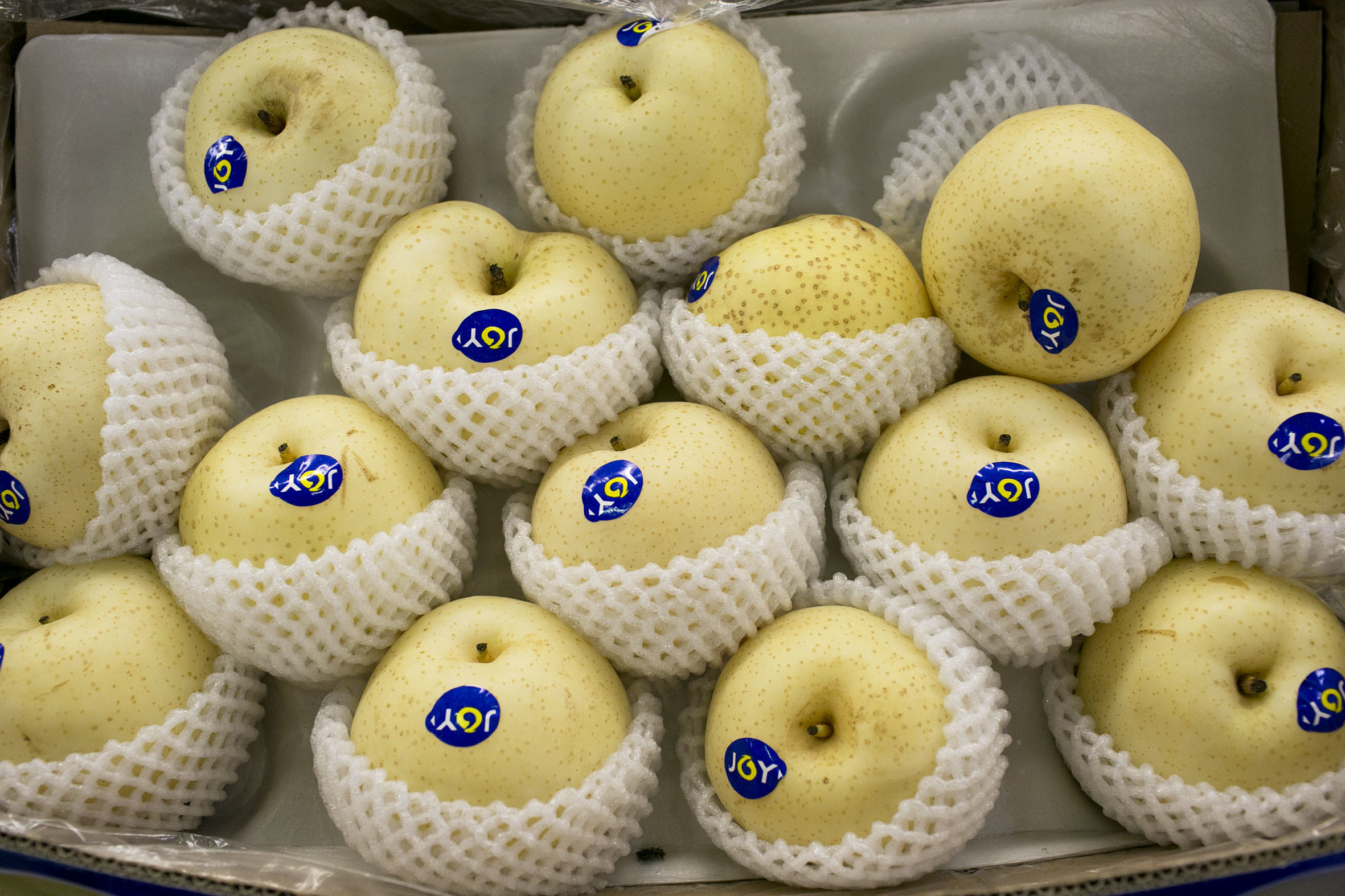 Here, exotics maestro David Piper looks like he is having a race to see who can finish the stock list first.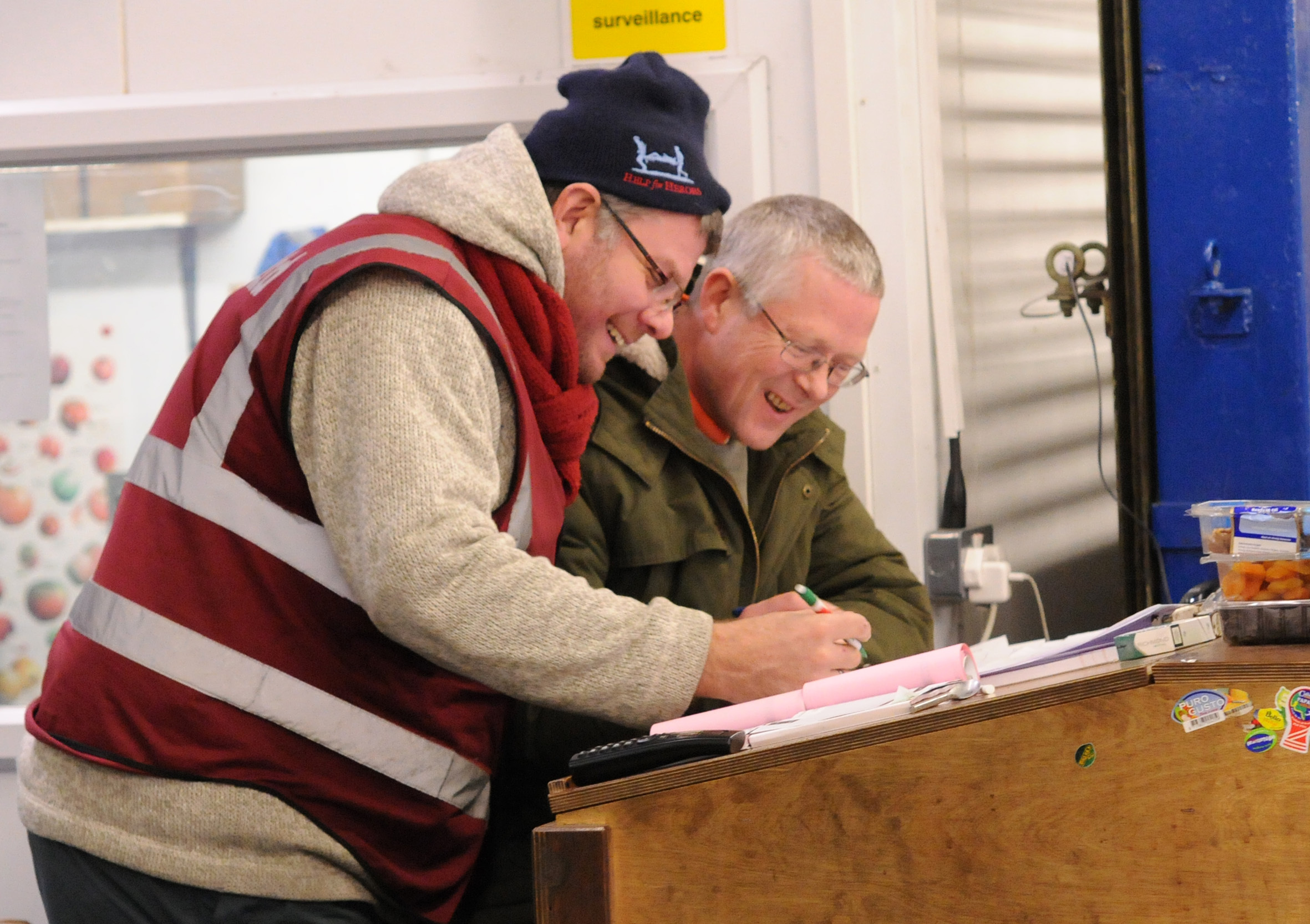 For veg, it's a strong time of year for all the brassicas. A new one of me was this coloured kale over at Gilgrove.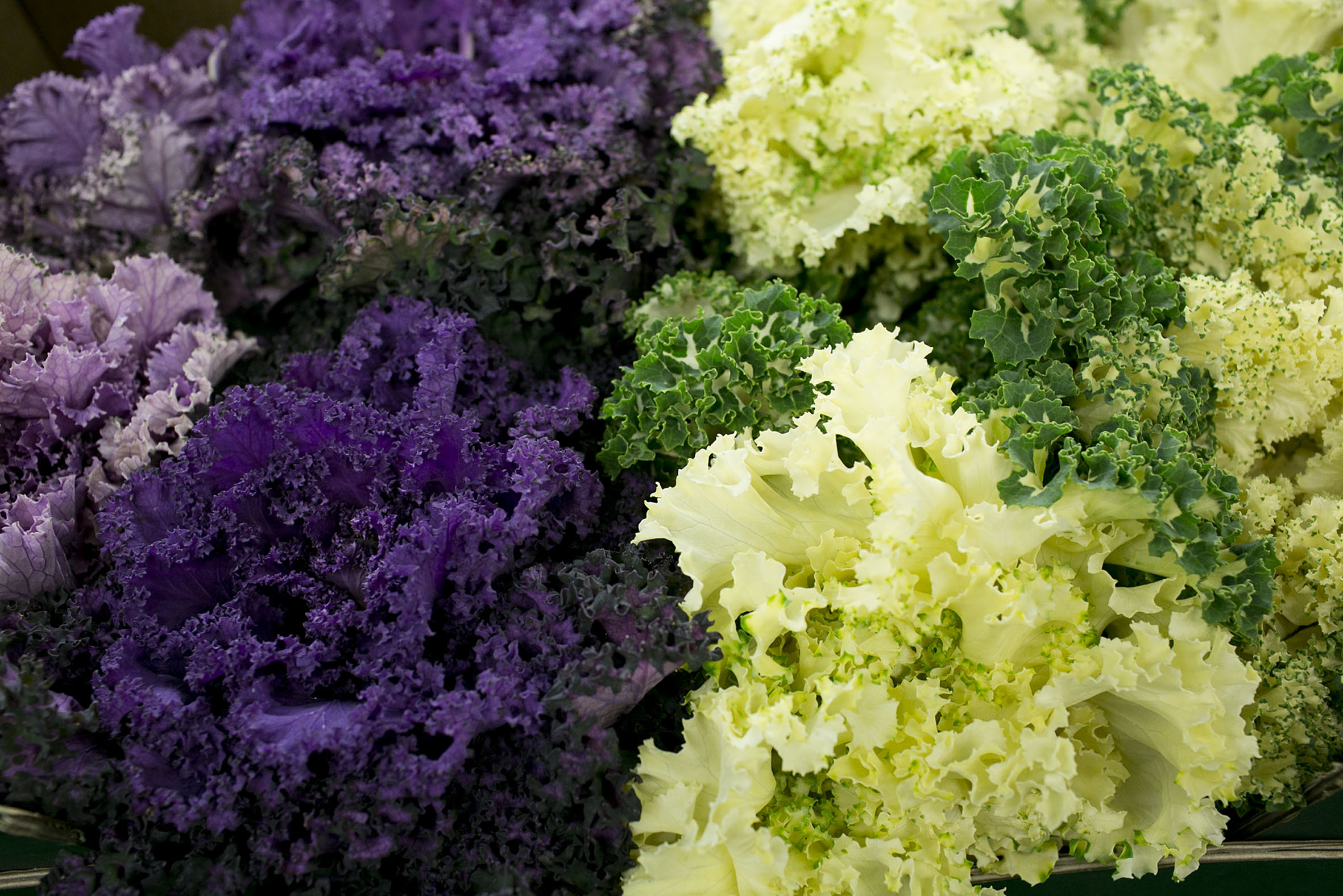 Other options include Brussel tops, January King cabbages and purple sprouting (see pictures below).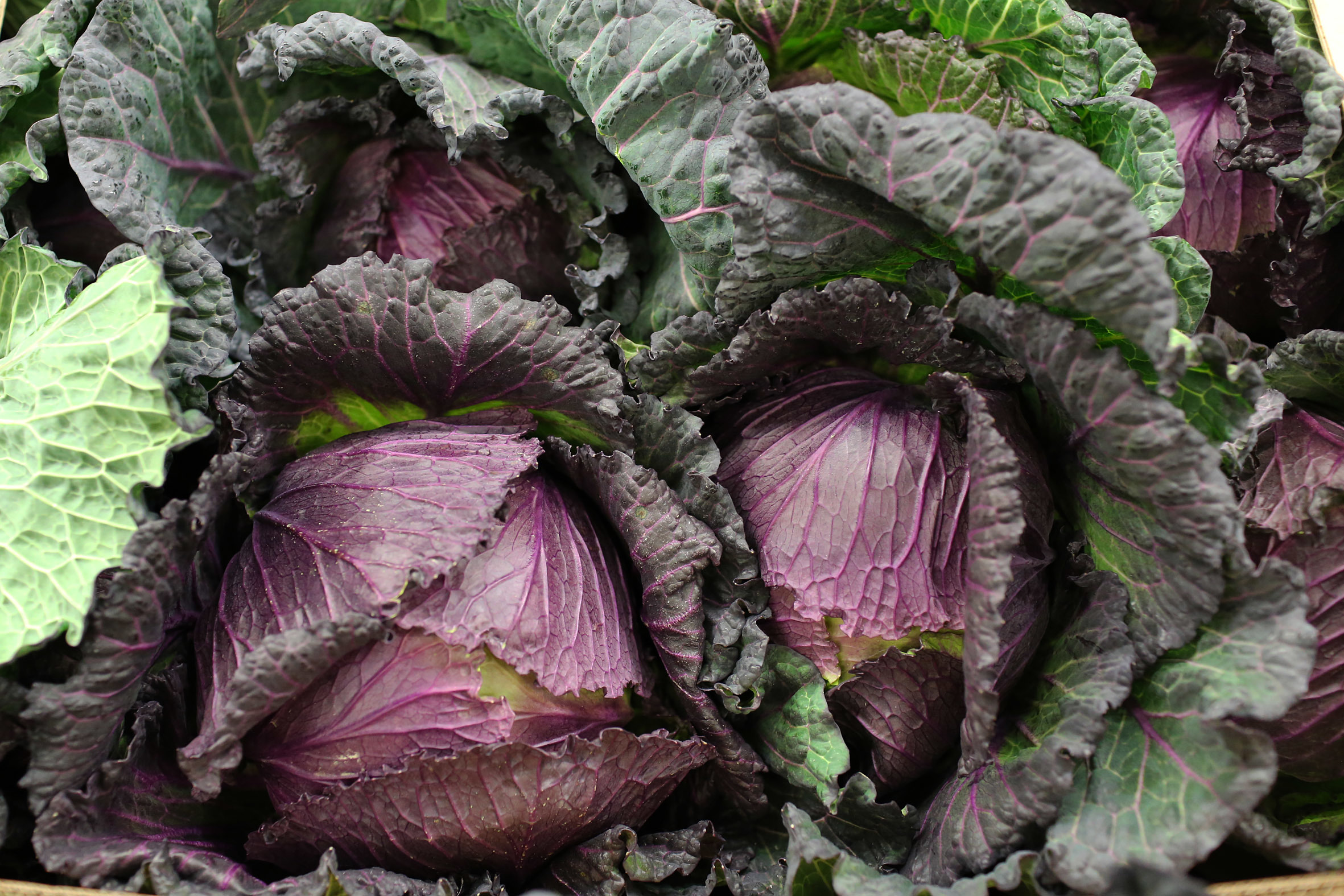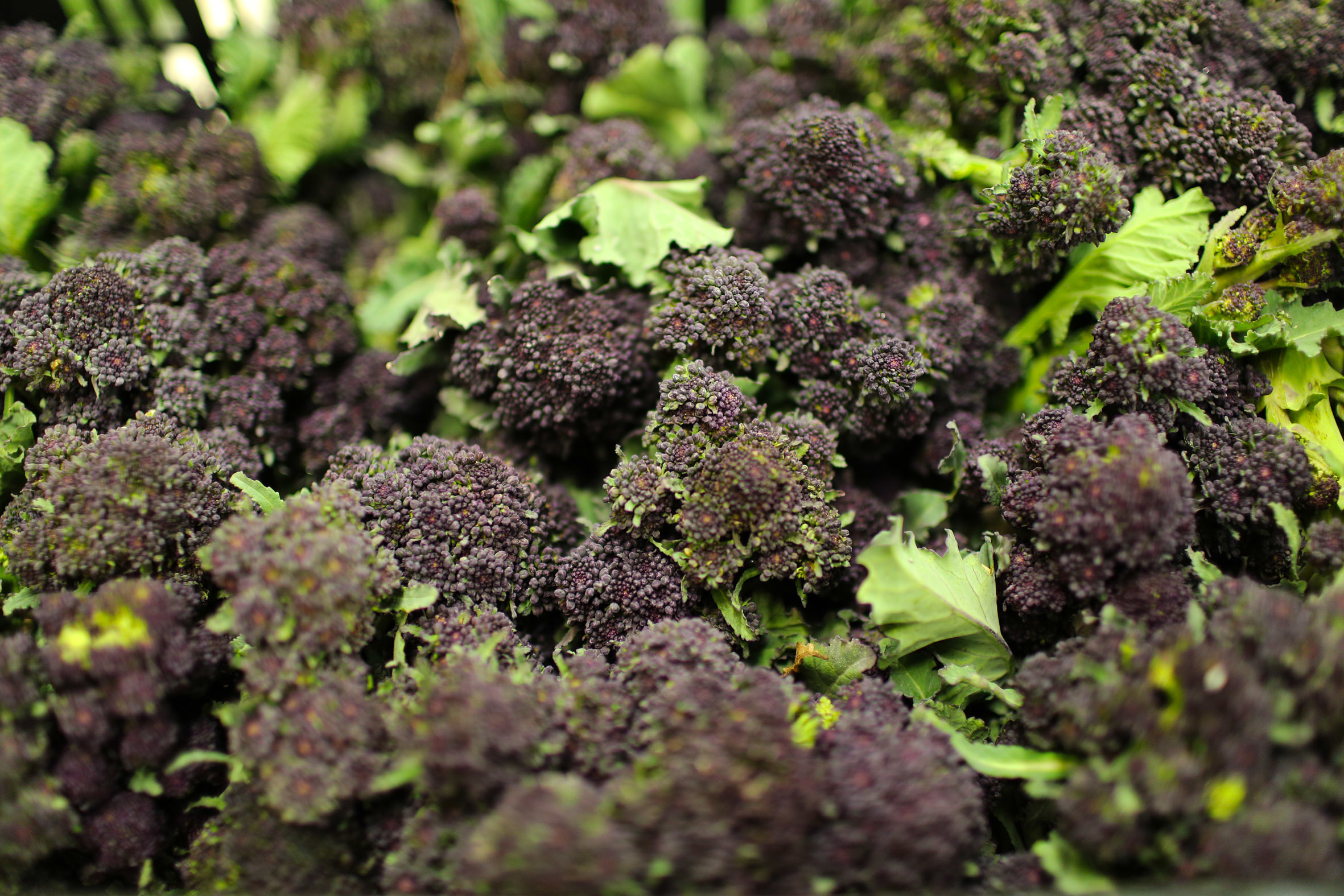 Plenty of roots, too, including candy and red beetroots, carrots, turnips, parsnips and celeriac. Leeks are in good nick. Squashes are limited – mainly Iron Bark, although I also glimpsed some Spaghetti.
By the way, check out this lovely spread from P & I – they always put on a good show.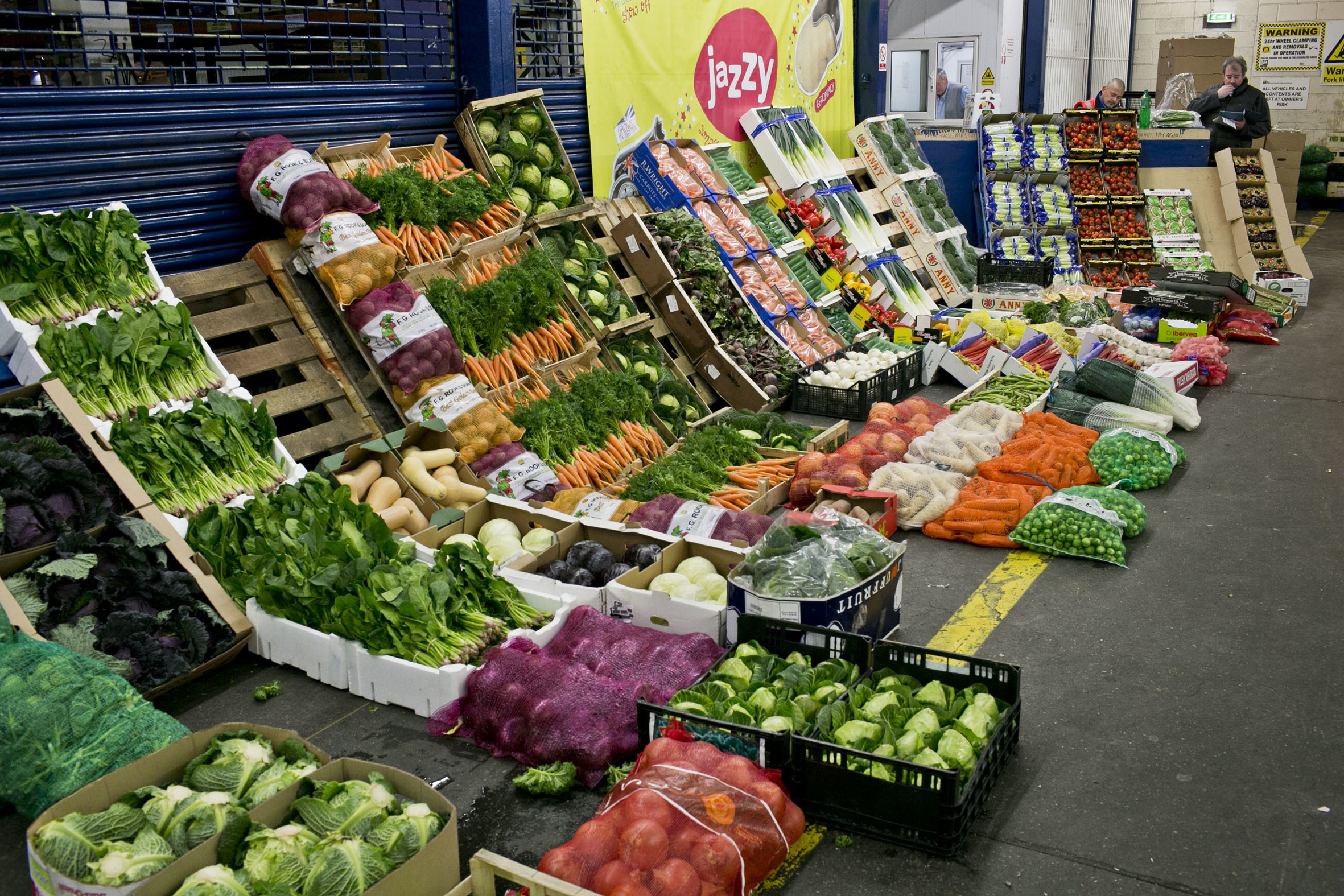 From Italy, you might find winter greens such as cime di rapa (turnip tops) or puntarelle.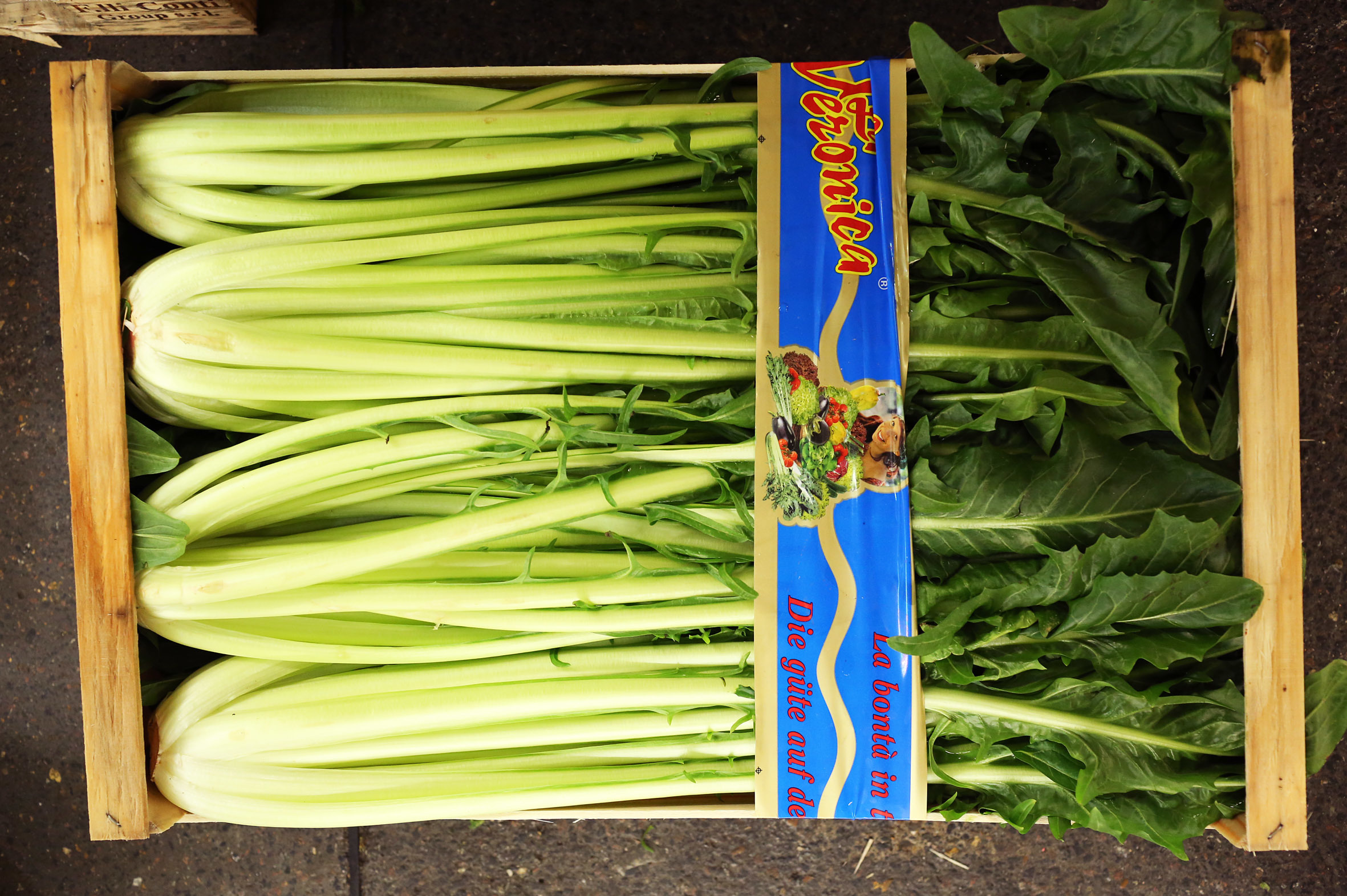 Salads are generally dear, but you'll find some interesting cold-weather leaves such as watercress, lamb's lettuce, rocket and radicchio.
For 'shrooms, on my visit there were plenty of Chanterelle and Pied de Mouton, with Morels soon on their way. Ceps are short due to unfavourable weather in South Africa.
I also dropped by R & G Fresh Herbs to see Mary Brunning, their manager. She says only tarragon is hard to come by this month, with most are coming from far afield.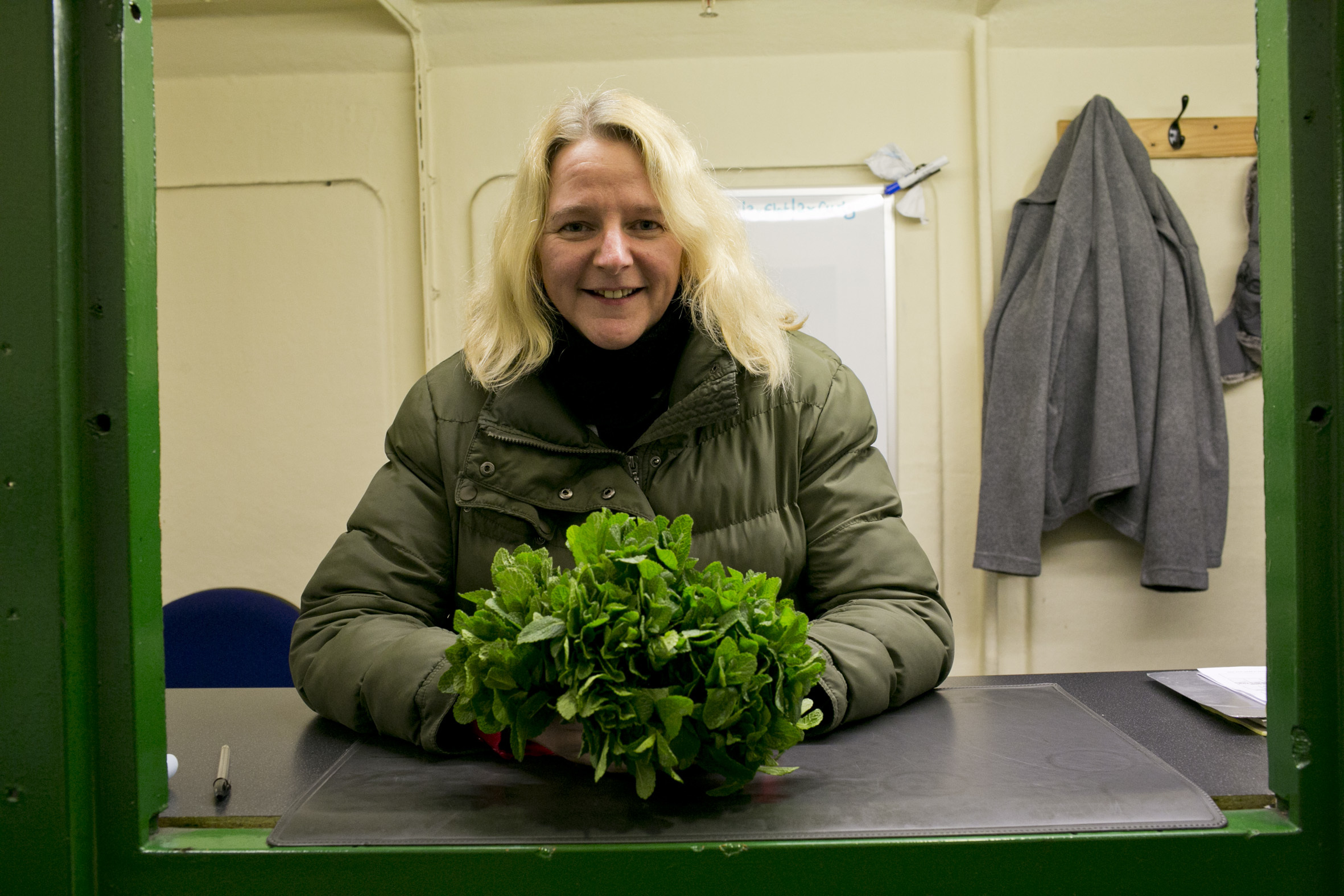 I was amazed to see that Ethiopia is becoming a player in the herb market, with dill and chives imported from there. (They are also growing strawberries there, I discovered).
On that note, this fruit is (of course) the big one for Valentines. There are plenty on the market, often from Spain, although these are from the USA.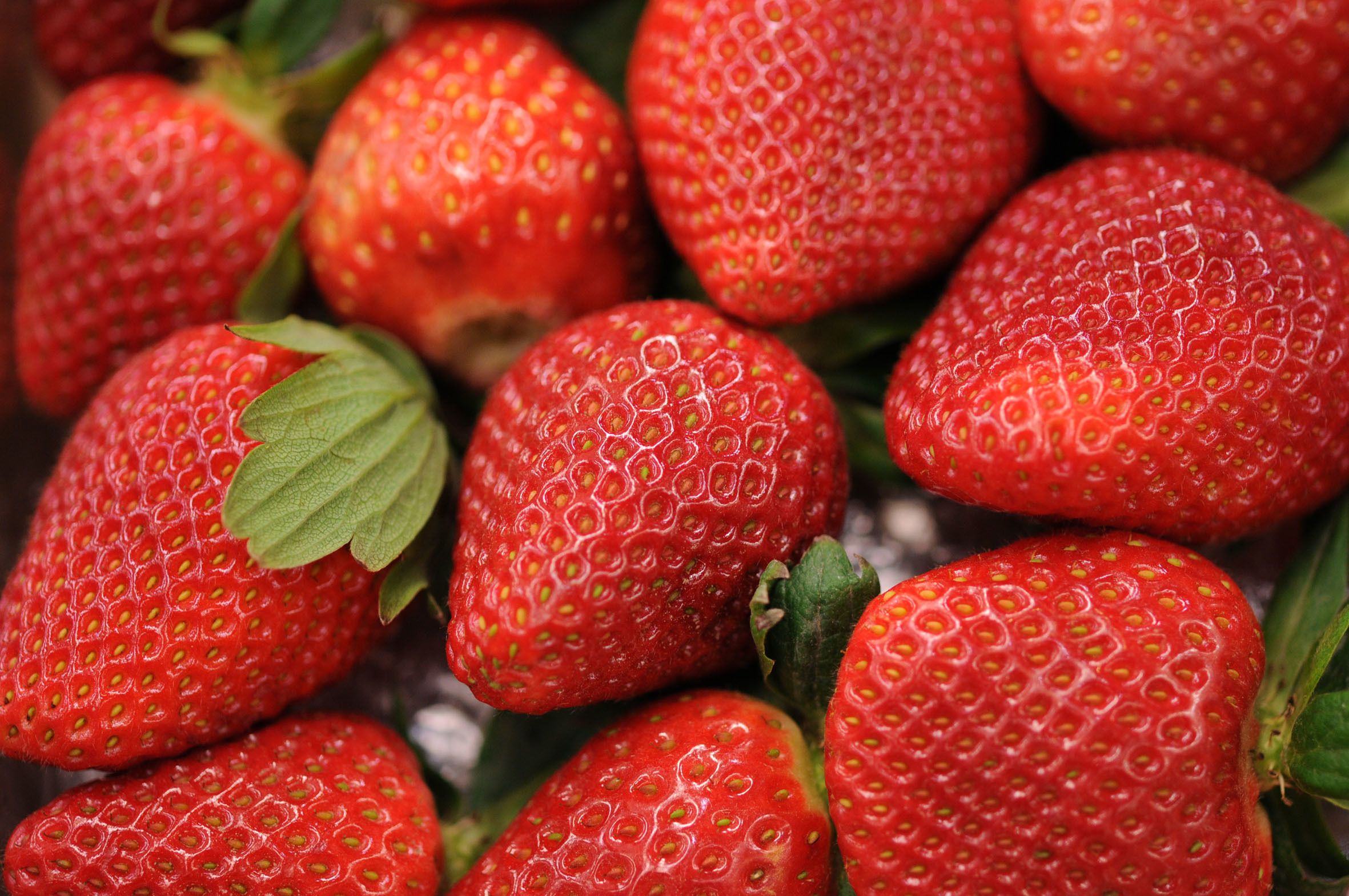 But I'll leave you with a note of warning. "They drive me mad at this time of year," says Damian Fowler at Gilgrove.
"There's nothing to them. No real flavour. I'm not usually hung up on seasonality but that's an important one – it has an adverse effect on the product."
Do you agree? Disagree?  Or have any other comments? As always, feel free to get in touch. See you next month.