It might seem odd, but a freezing February – even just a week or two - would be a blessing. This mild winter is tricky for some growers, especially for rhubarb and some fruit where cold is essential for high yields.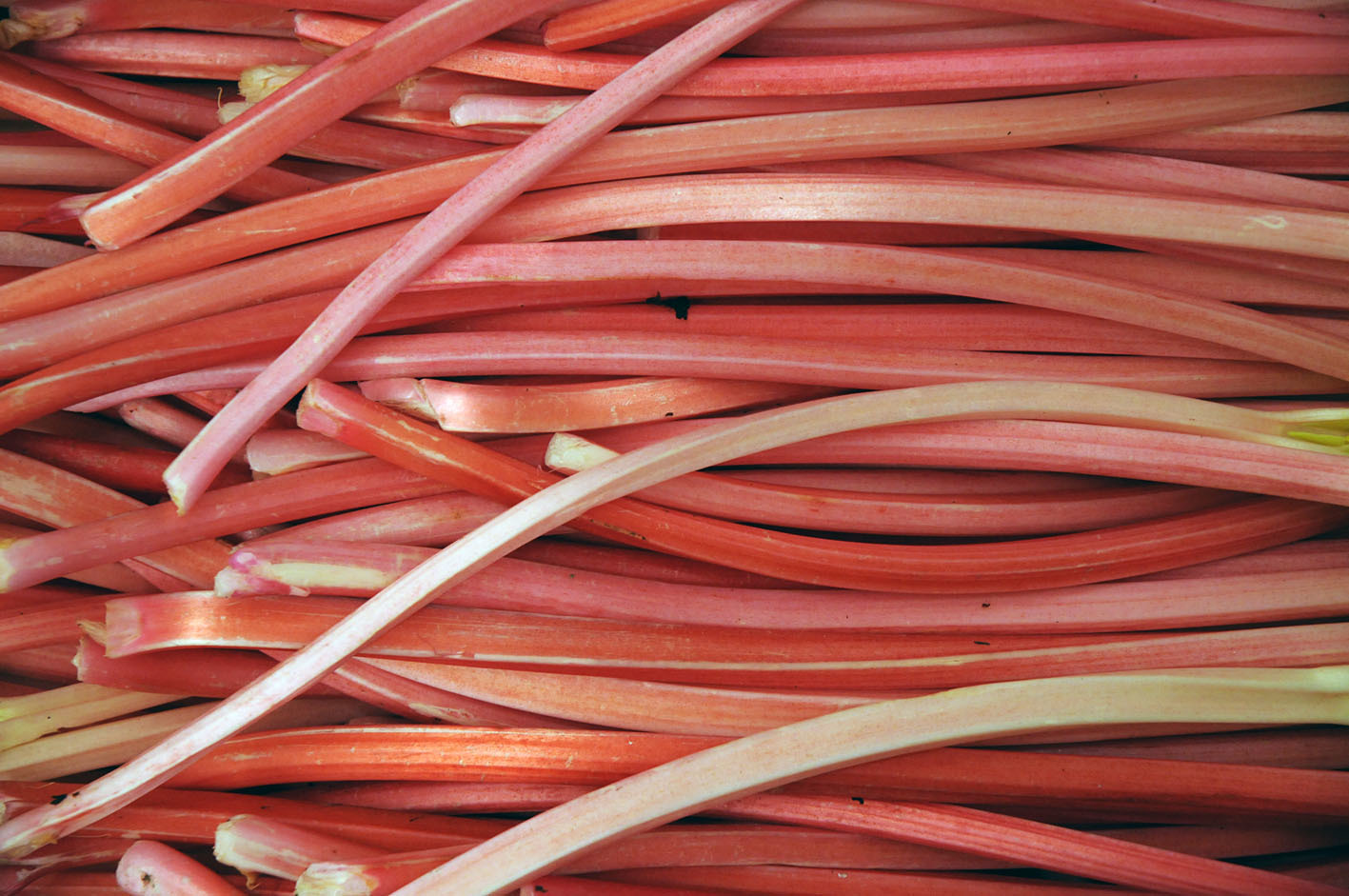 Forced Yorkshire rhubarb is a definite highlight this month. All grades are available. (Try wholesalers including Fenn and Hexton and H G Walker). Grade 2 is cheaper, with thinner stalks, but is nevertheless excellent for pies, crumbles, fools and similar dishes. "It's a little bit more delicate," explains salesman Roger Hexton.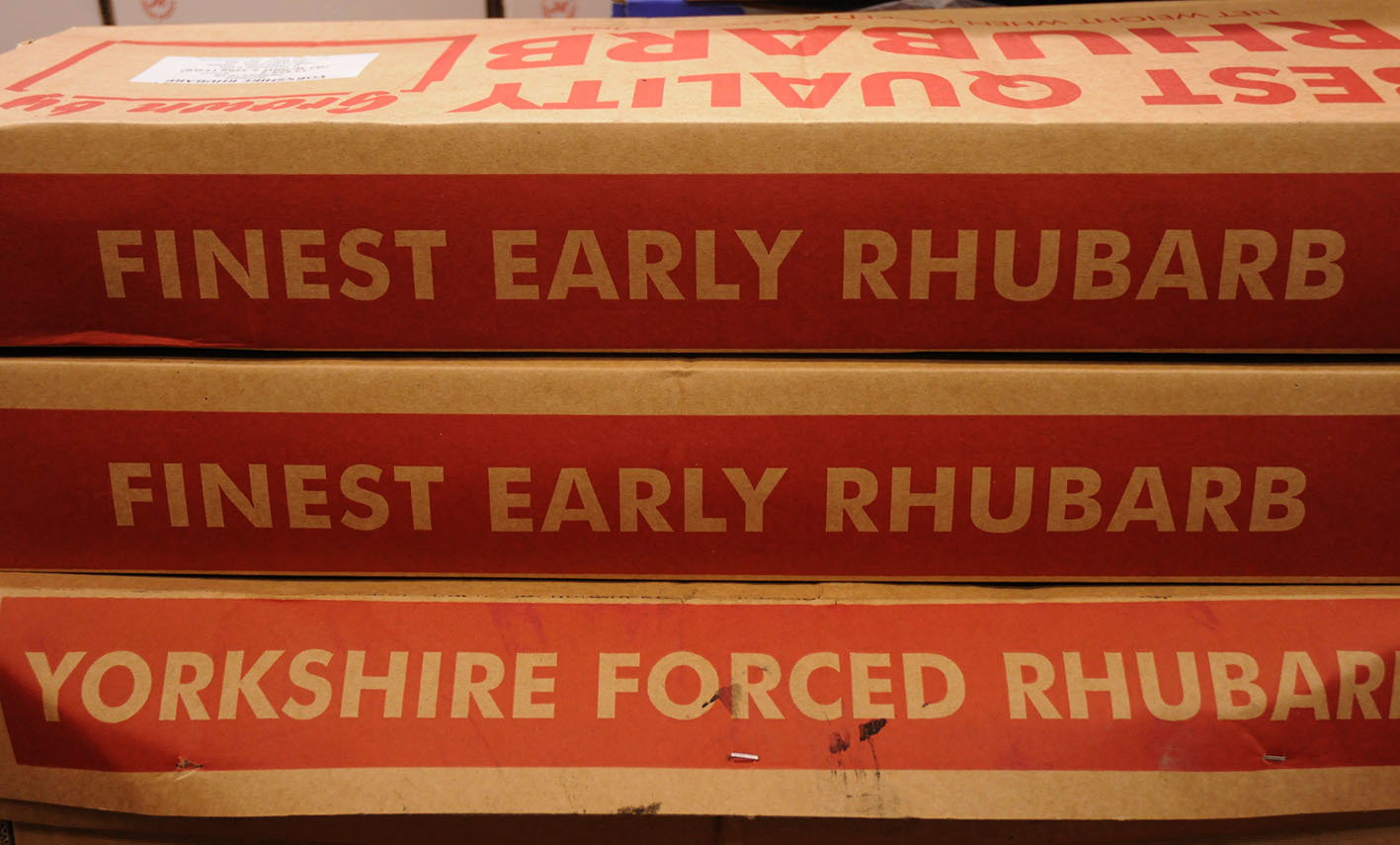 A blast of cold would further improve prices and availability, explains Janet Oldroyd of the famous E. Oldroyd and Sons in Yorkshire. Frost triggers the release of energy within the plant to help it grow on in the lightless forcing sheds: "[Without it] you won't get the yield you would expect." She forecasts some shortage towards the end of this month, but "in March the English will come back with avengance."
Sicilian blood oranges are another seasonal delicacy. (This fruit, incidentally, also needs a drop in temperature in order to develop its trademark colour). English apples and pears are still on offer, along with imported clementines.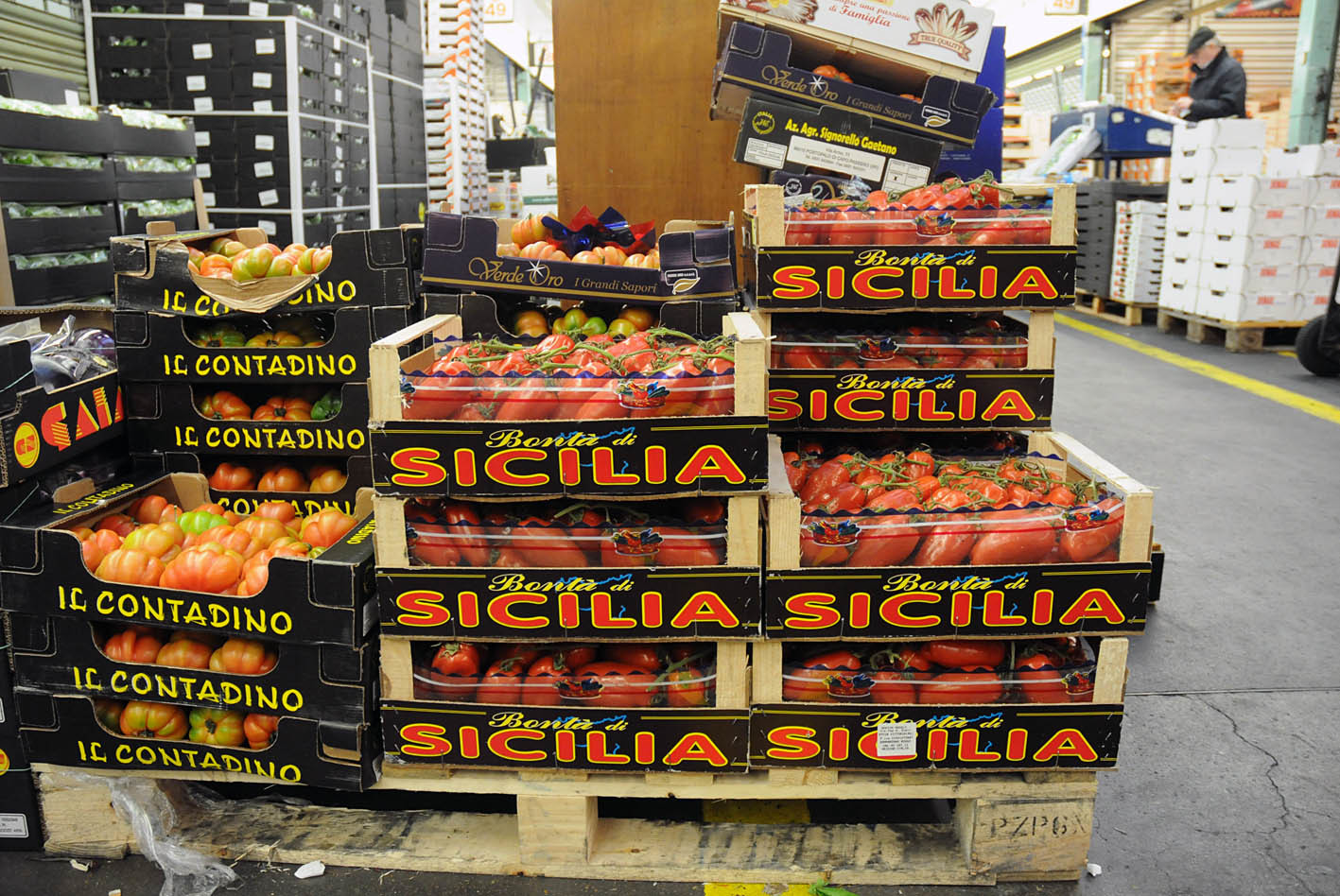 The season for South African grapes is now in full swing. Typical red varieties includes Starlight and Flame Seedless; for white, Sugaraone and Thompson.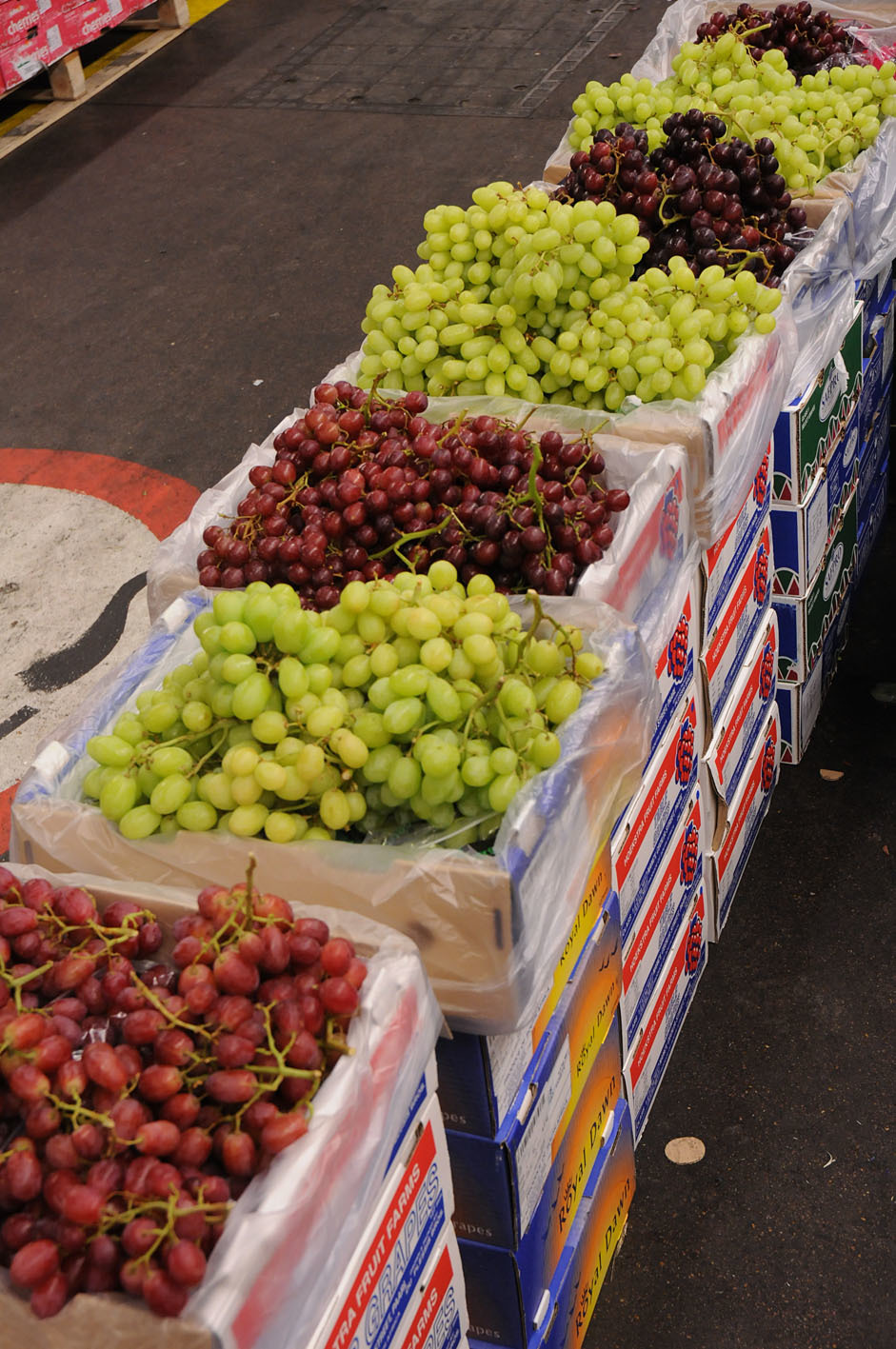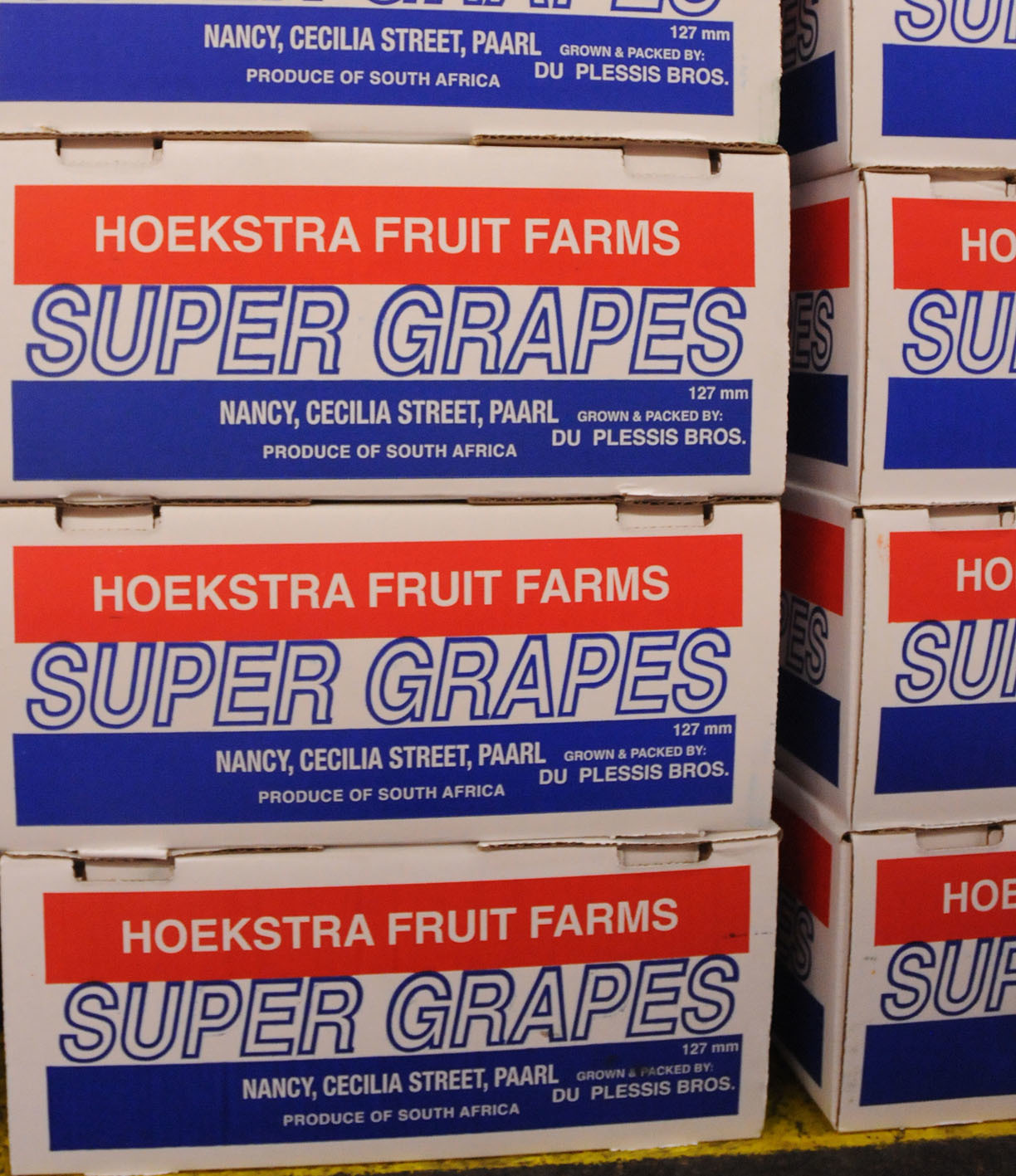 As for veg, expect top-notch purple sprouting broccoli, Jerusalem artichokes and kales such as Black Russian. (S Thorogood and Sons have a fine selection.) The French Garden boasts scorzonera, Romanesco cauliflowers, round courgettes and rose garlic, amongst many others.

Leafy greens on the market include spinach, chard and cabbages. Salads are still from the Continent. Tomatoes, peppers, aubergines and celery are typically Spanish. For roots, English carrots, celeriac and swedes are in tip-top condition. European wild mushrooms are all but over.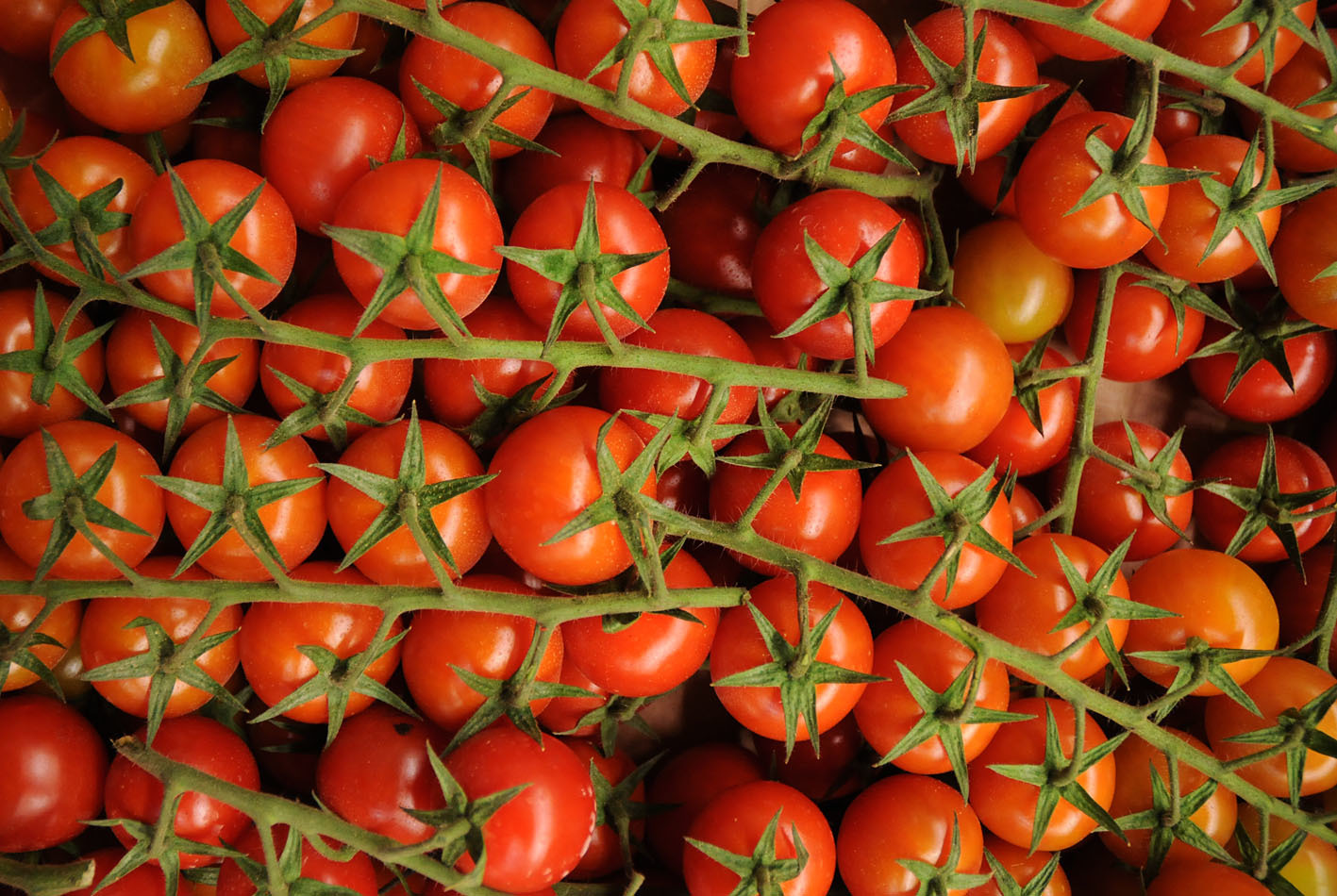 Valentine's Day, of course, will usher in a surge in demand for strawberries. The first Spanish fruits have now arrived, but check for colour – some buyers are less keen on the 'white shoulders' of some varieties. Other suppliers include Egypt and Morocco, but their flavour is also disappointing this early in the season.