A trip to the market always makes me hungry. But when I spotted this mysterious message below, I became ravenous.
Confusingly, the market cafe that Duncan operates is actually called 'Tony's', but he's never changed the name.
I asked him about the message. "Have you ever considered it might be tongue in cheek?" he replied.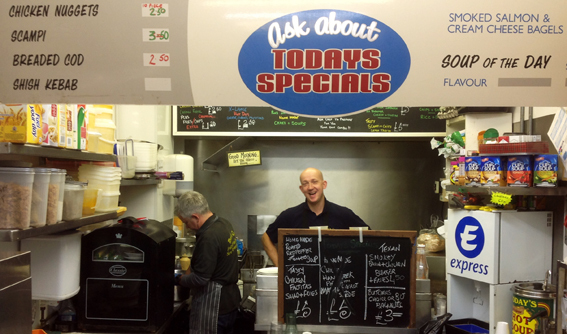 The zippy aroma of clementines and satsumas also fire up the appetite. They are a definite festive highlight this month and mainly from Spain, where the season is in full swing. "They're eating very well," according to Ian Taylor from P & I.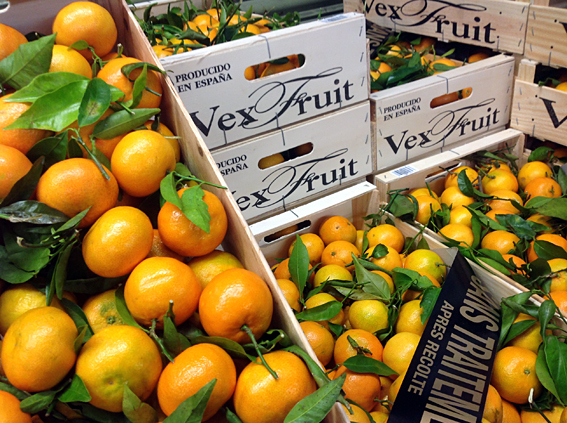 When buying these citrus, a touch of green is not to be sniffed at. In fact, some product is labeled as naturally ripened rather than with ethylene gas.
Ian believes that in the UK we're far too swayed by appearance: "If you were to shop in foreign countries the main concern is what it tastes like. You would quite often see green produce."
For other fruit, Braeburn and Gala (below) apples are in full flow, along with Cox, russets and both Conference and Comice pears.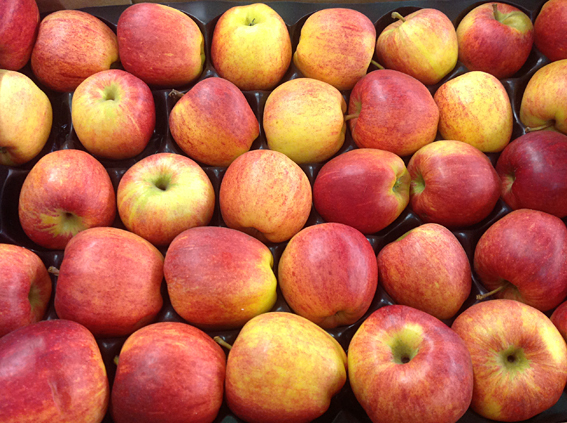 For softer fruit, British-grown autumn raspberries are eating well, like these beauties from Shropshire.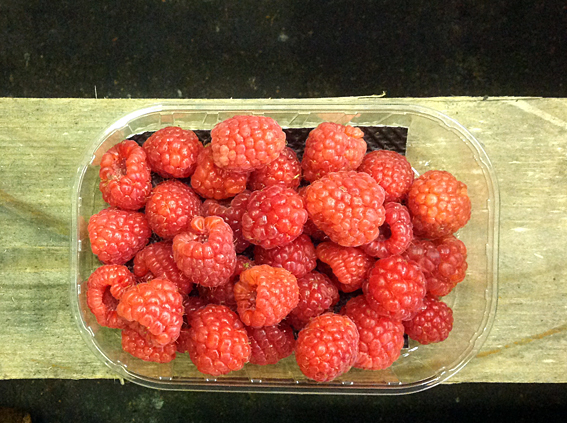 On a Christmassy note, you'll also find fresh cranberries (some from Belarus!), chestnuts, walnuts, lip-smacking mistletoe (pictured below), holly and Christmas trees by the truck load.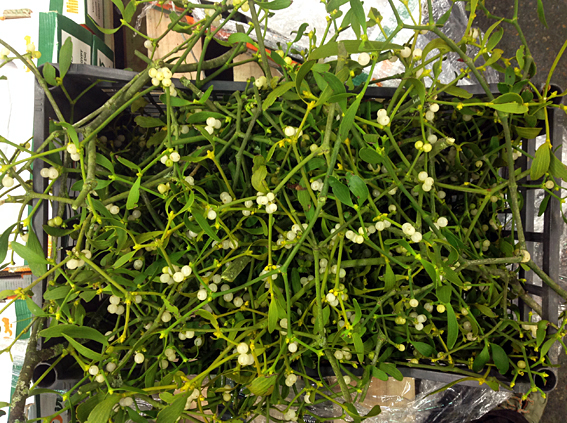 Blueberries are typically over from Chile or Uruguay, while strawberries have shifted to hotter climes in the Med, Egypt and Morocco.
For exotics, expect quince, dates, pomegranates, sharon fruit, mangoes (Brazil), prickly pears (Sicily) and fragrant lychees (currently airfreight, however, prices will drop once the boats arrive).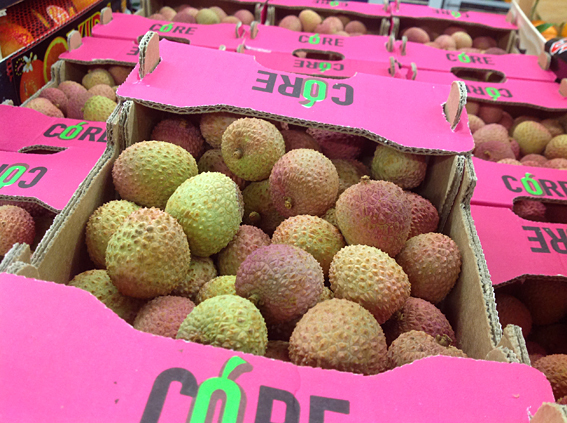 For British veg, it's the usual suspects: cabbage of all kinds, parsnips (including Piccolo), purple sprouting, kale (curly and red), carrots, turnips, swede, beets, onions, spuds, Brussel sprouts and their tops. I even spotted these homegrown Romanesco cauliflowers. Don't you just love those fractal patterns?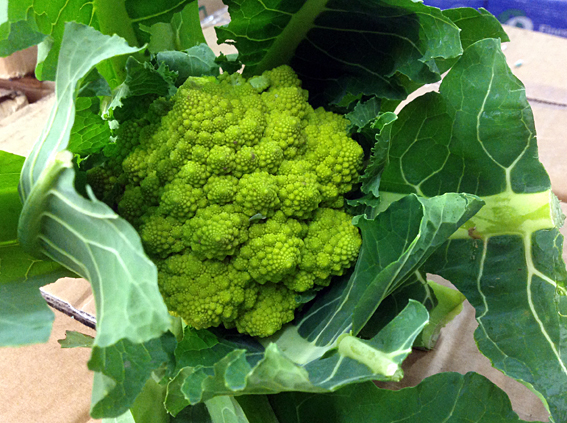 On the whole, tomatoes are often disappointing in December, but these mixed boxes were a wonderful sight over at S Thorogood. They are grown under glass by Thanet Earth, a huge and hi-tech greenhouse operation in Kent.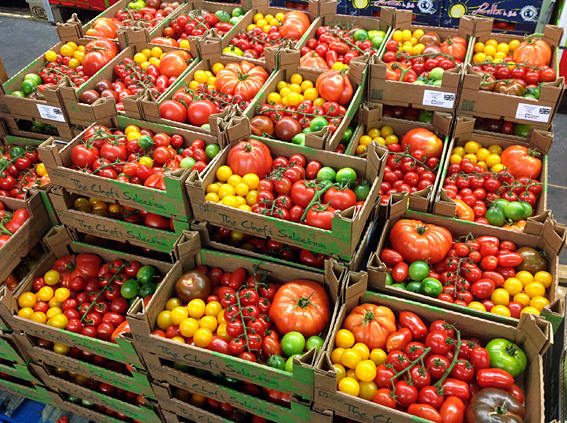 Otherwise, other veg is mainly Spanish. Broccoli and courgettes are pricey at time of writing. Other Continental specialties include crosnes (Chinese artichokes), raddichio, black radish, and, in order of the final pictures below, cime di rapa and puntarelle from Italy, rainbow chard and cipolotto onions.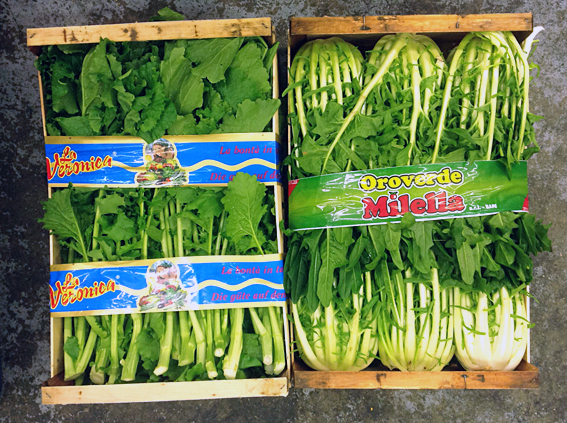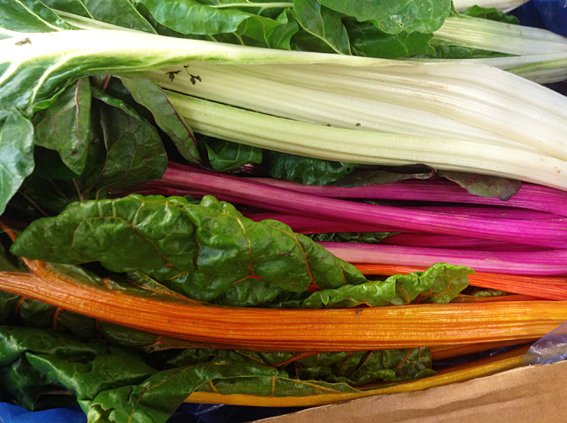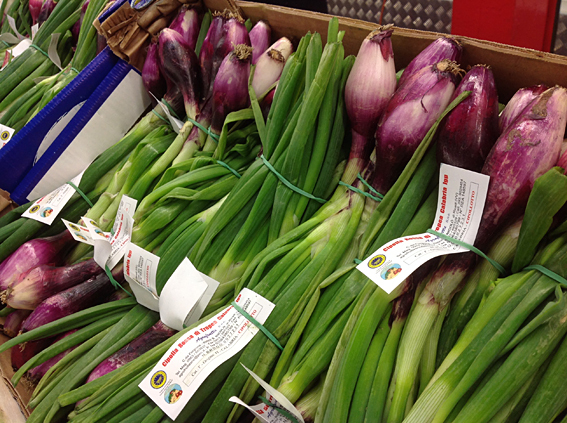 That's it for the month, so I wish everyone a Merry Christmas before the next report in 2014.

If you've got any questions or comments in the meantime, just drop me a comment for a quick reply.