A sensational colour palette of burgundy, deep red, purple and orange heralds the start of autumn at New Covent Garden Flower Market this month! And dahlias, berries and rose hips, plus a profusion of lots of different types of hydrangeas are in evidence.
How wonderful is this hydrangea called Ruby Red Classic, which can be found at D G Wholesale Flowers? Did you know that the petals of 'Classic' types of hydrangeas have a more antiquey look, than standard varieties?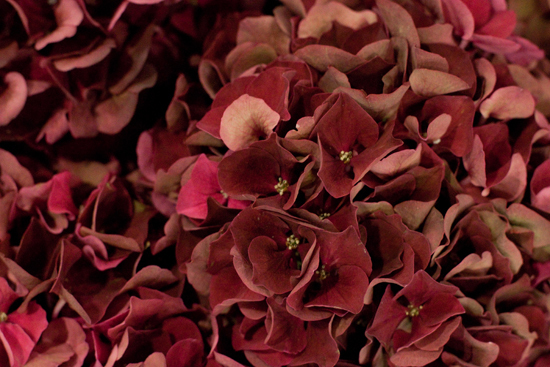 British Flowers
British dahlias have just started to come in at Alagar. Richie tells me that they'll be available until mid-October. Make sure to order them though, as they're very much in demand.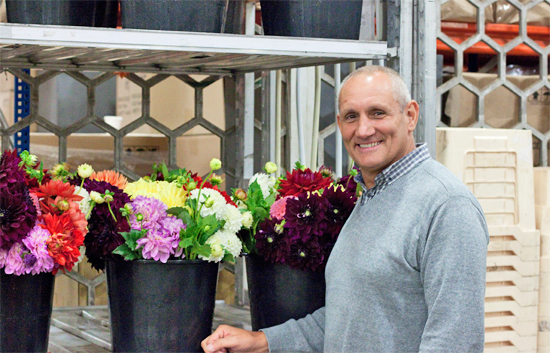 Here's a close-up of these spectacular blooms…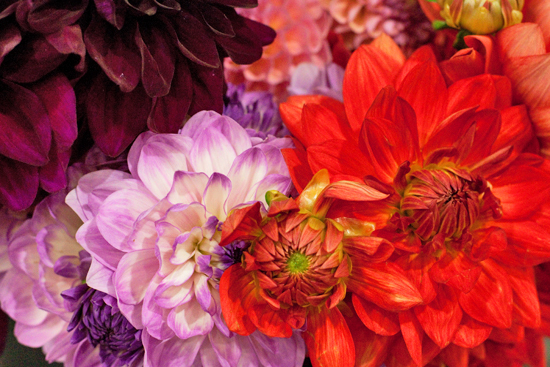 Over at at Pratley, there's this beautifully velvet-like Amaranthus from Cambridge.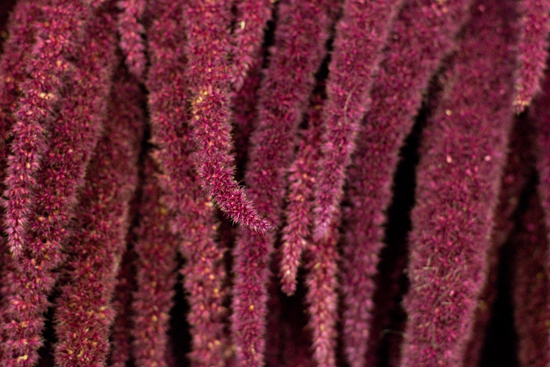 And at Zest Flowers, as well as a fantastic range of garden roses, they also have this pretty Monarda 'Lambada' in their British Flowers Section.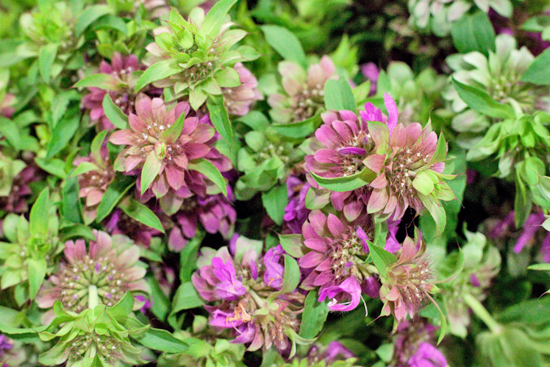 If it's British delphiniums you're after, then make a bee-line to Pratley, where they have this variety in a delicate shade of pale blue.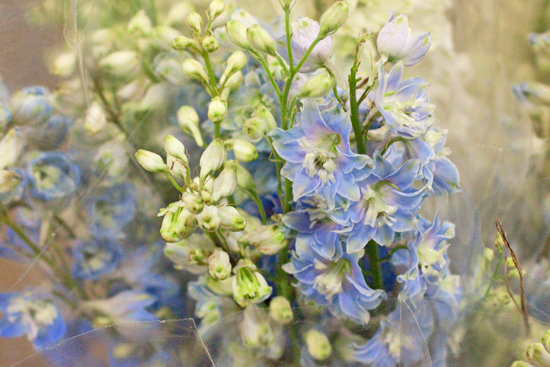 And if you're looking for a filler to add texture, how about this Golden rod (Solidago) from Cambridgeshire.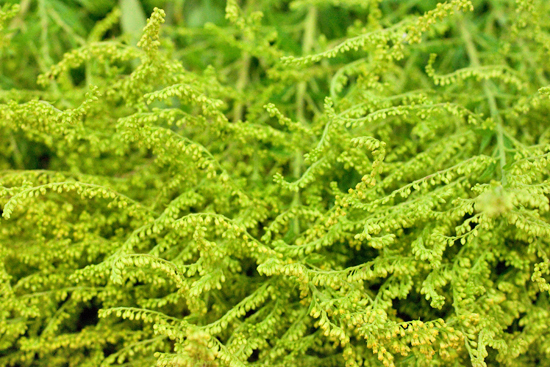 You'll also find British sunflowers, dahlias, chrysanthemums, lilies, asters and fountain grass, at the Market.
World Flowers

Physalis always remind me of Halloween, perhaps because their shape looks a little bit like pumpkins! Well…they're already appearing at Nine Elms and can be found at D G Wholesale Flowers.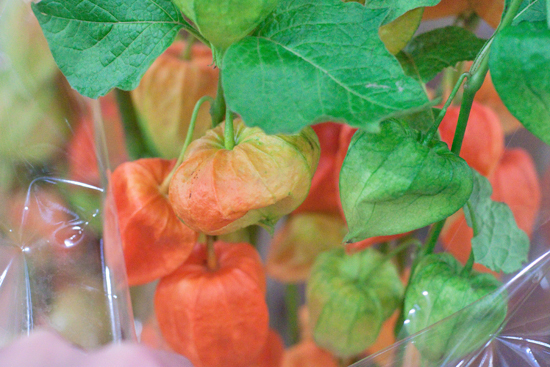 Staying with the orange theme, aren't these Mariyo! roses at Dennis Edwards Flowers just stunning?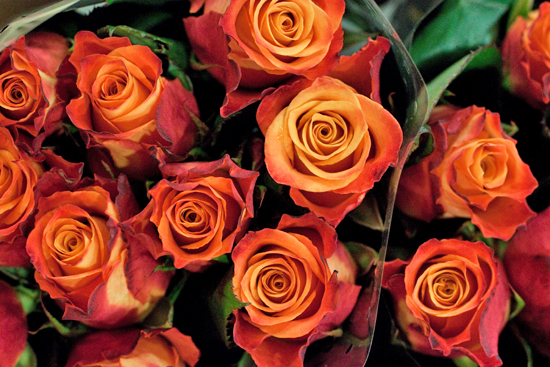 Malus is available at Alagar and the individual fruits can be bought in punnets at Porters Foliage too.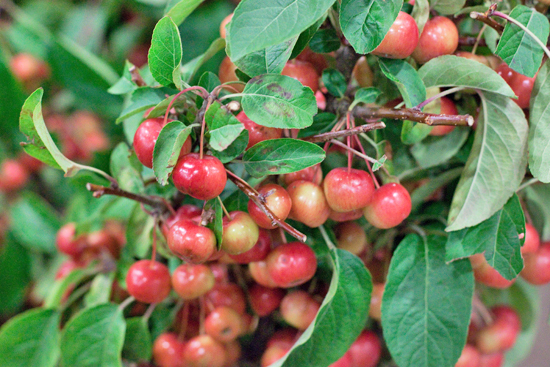 If you're creating an autumnal hand-tied, this Rubus 'Chester' at Alagar would be a perfect addition…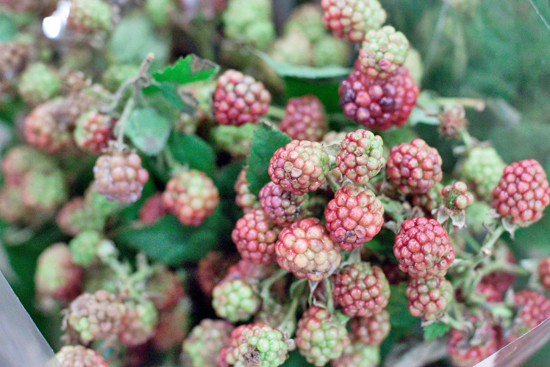 …as would these amazing rose hips at Alagar. The hips are almost as big as cherry tomatoes!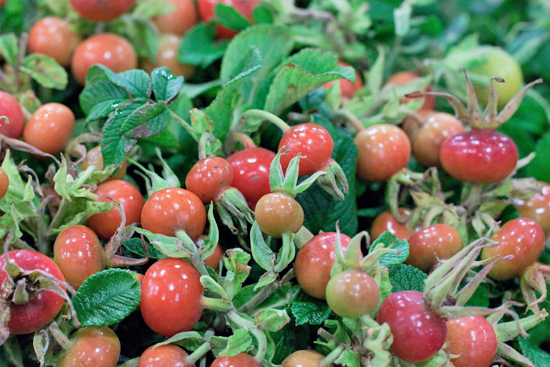 Some florists have recently mentioned to me that they had Chocolate cosmos in their bridal bouquet, or were planning to have it. And I can certainly understand why…it's such an incredible bloom, with its chocolate-scented, maroon petals.  You can find it at Bloomfield.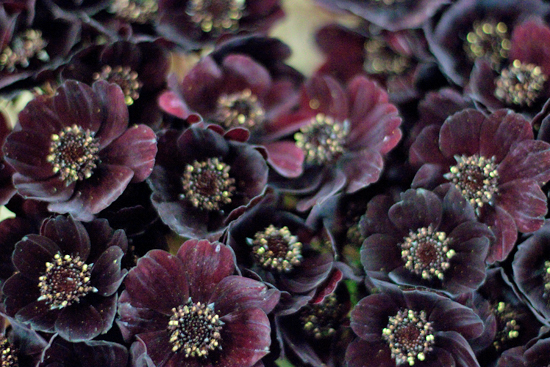 Have you seen this flower before? It's called Vernonia crinita and it's available at D G Wholesale Flowers.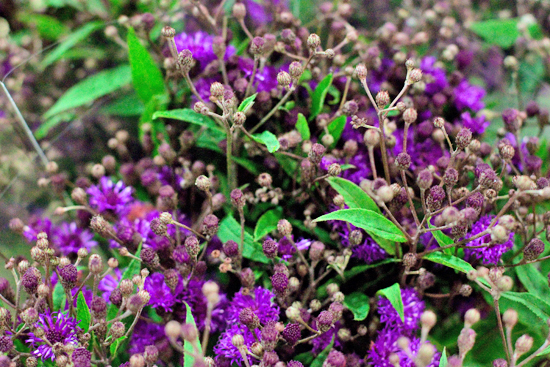 They also have Brassica 'Red Crane'…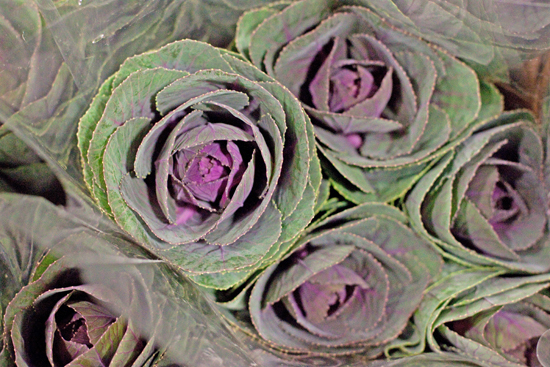 …and to add visual impact to a design, how about this Echinops 'Blue Globe' at Zest Flowers?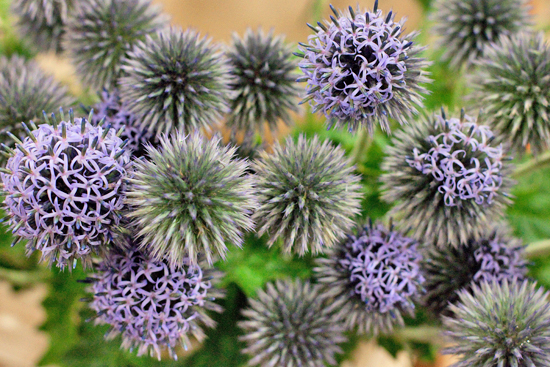 To finish off the Flowers section, I thought I'd share with you these striking Fiesta roses, with their pale pink and yellow striped petals. You can find them at Alagar.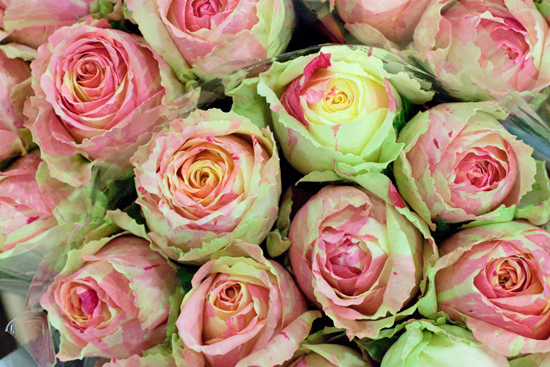 British Plants
At L Mills, Bob has dahlias, but this time in the form of plants. And they're labelled as XXXL!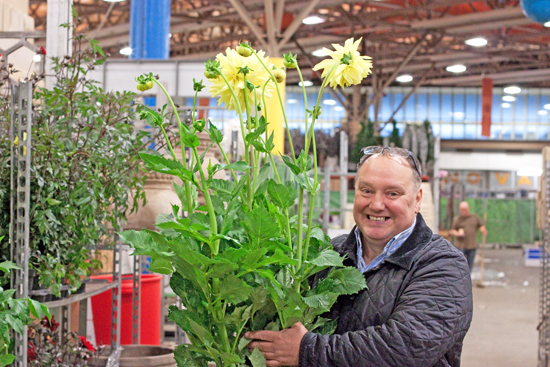 They also have dainty Sagina subulata plants, which have little white flowers in the spring.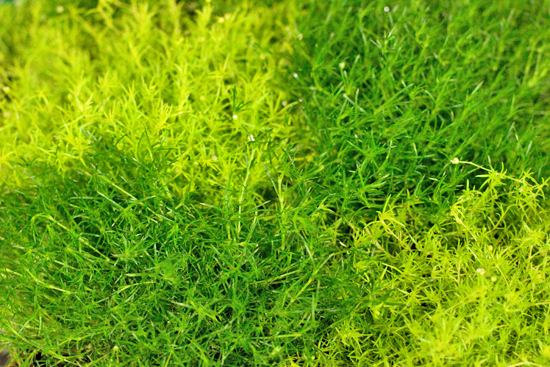 And Cyclamen have come in early due to the warm weather and are looking good.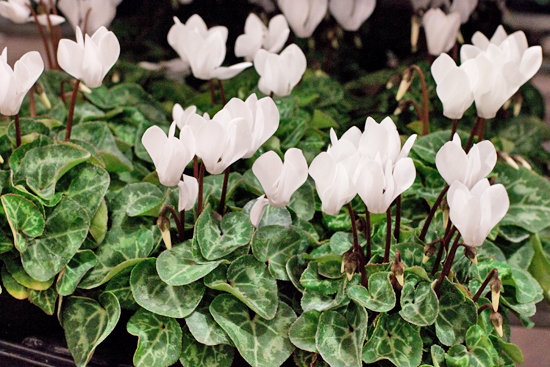 World Plants
It amazes me that Vanda orchids are happy growing like this, without compost…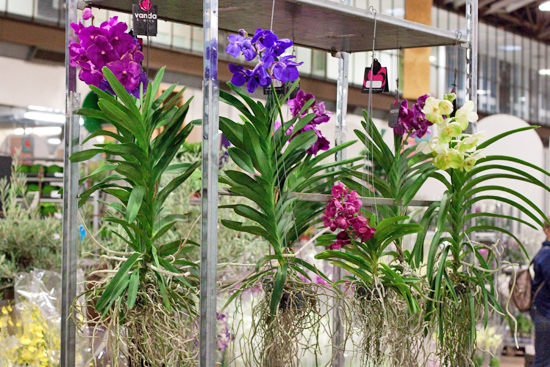 You'll find them at Quality Plants, together with these very cute African violets.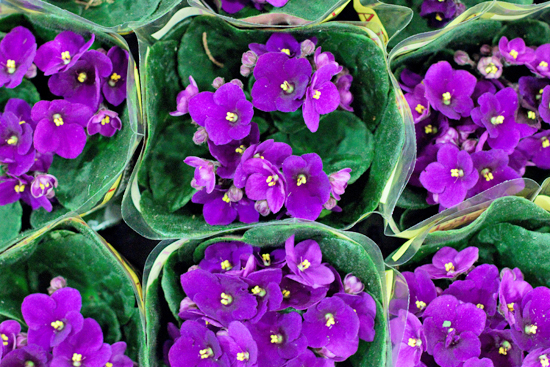 Over at Arnott & Mason, they have Azaleas aplenty.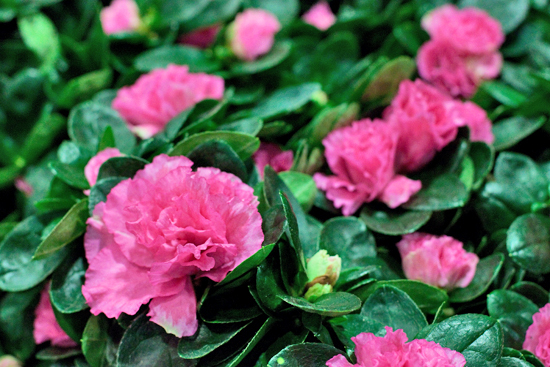 And if you're looking for plants in burgundy hues, you'll find these fabulous Oxalis triangularis at Quality Plants.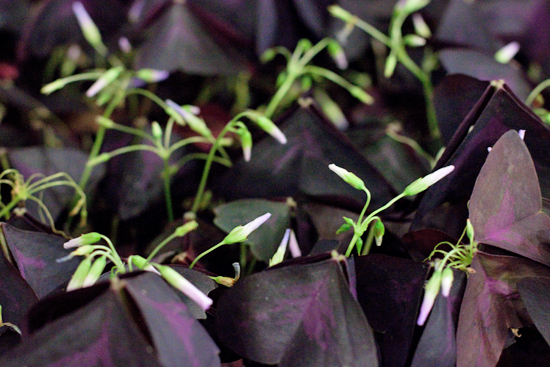 British Foliage 
Outside at Foliage Row, there's Cotinus coggygria at Porters Foliage.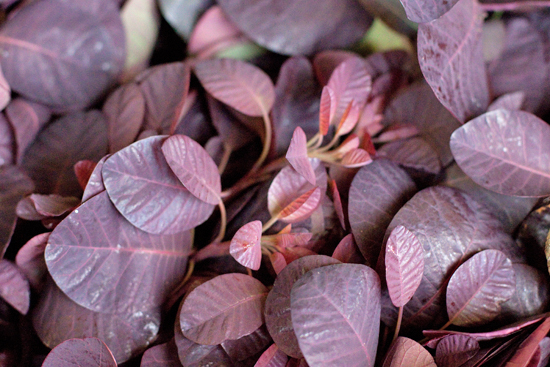 And at GB Foliage, you'll find this amazing Silk grass towering over their display.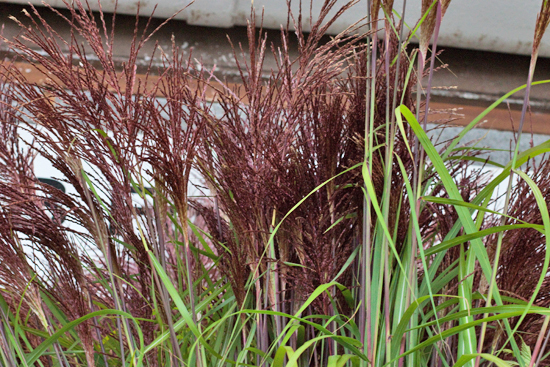 Bridal bouquets with scent are something which many brides-to-be ask for.  And geranium leaves are an ideal way to introduce fragrance. Here are some that I spotted at Porters.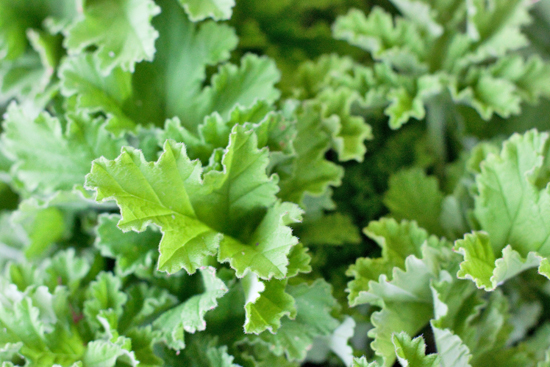 They also have containers brimming full of snowberry.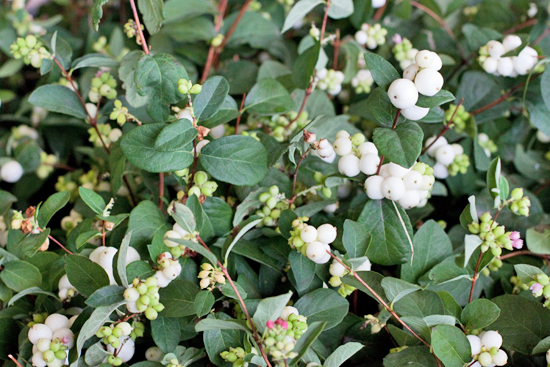 And at GB Foliage, you'll find this very large-leafed eucalyptus.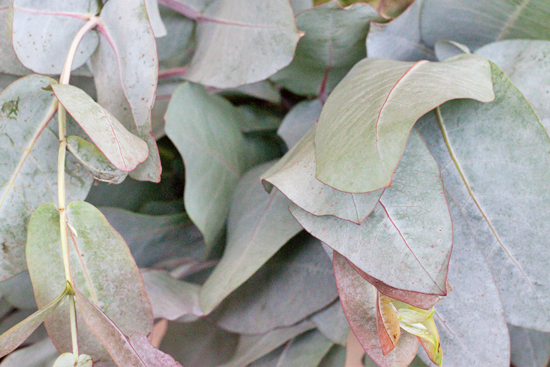 There are trolley loads of breath-taking hydrangeas at Porters Foliage.  And here's a link to a Product Profile report about them.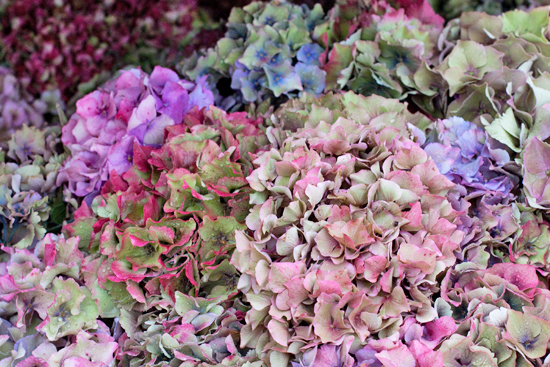 World Foliage 
They also have this beautiful Italian Eucalyptus populus.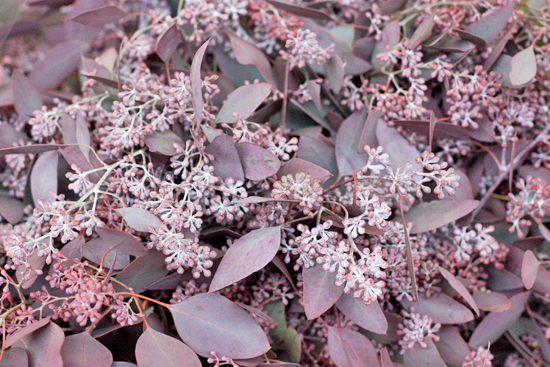 And highly sought after by brides-to-be, who are following wedding trends from the States, is Senecio maritima at S Robert Allen.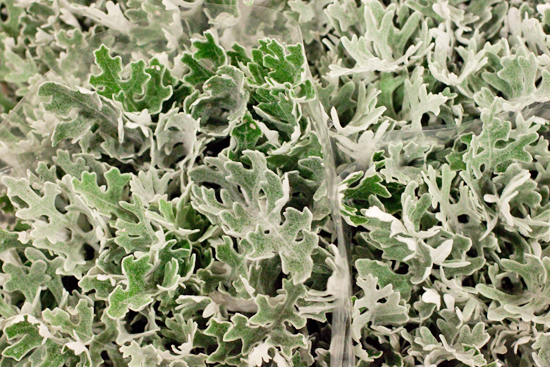 Sundries

Oasis has brought out a brand new range of floral foam products called Foto Floral and you can find them at Whittingtons. With photo backgrounds and 50 pre-cut floral foam shapes, they've been created for celebrations, weddings, events, corporate functions and sympathy designs.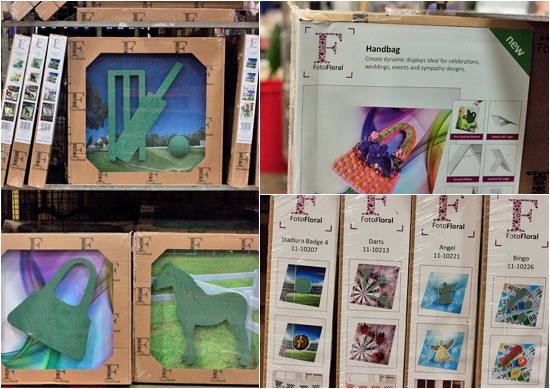 And if you need to make samples of Christmas wreaths, garlands or tablecentres to show your clients, you'll be very pleased to know that Porters Foliage already have a selection of festive sundries available. You'll find dried orange slices, whole oranges, cinnamon sticks and star anise, plus pine cones too.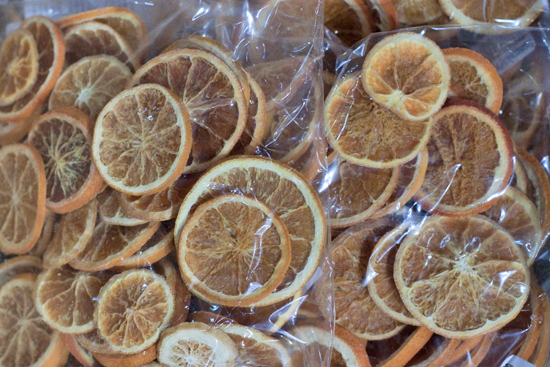 So, I hope you've enjoyed September's round-up of just some of the flowers, foliage, plants and sundries, which you can find at New Covent Garden Flower Market. As always, this is just a small snapshot. Also available this month are nerines, asclepias, agapanthus seed heads, sedum, carthamus, gentiana, plus foxglove and begonia plants…to name but a few. Please do ask away below if you have any questions or would like to make any general comments. We'd really love to hear from you…