Autumn has arrived at New Covent Garden Flower Market with a colour palette of yellow, orange, red and burgundy.
Berries, fruit and vegetables are flavour of the month too, providing lots of new textures to use in your floral designs.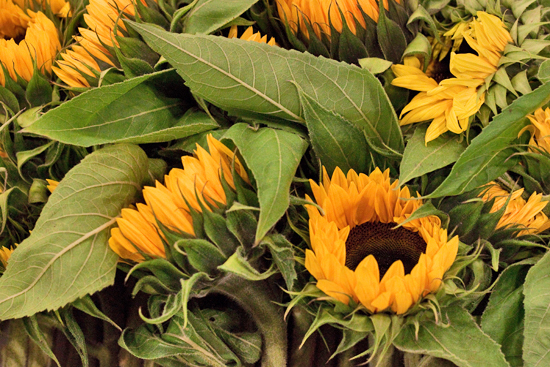 British Flowers
We'll start off with a look at British flowers available this month.
Sunflowers (Helianthus annuus), as cut flowers, are in abundance at Pratley, together with gladioli, dahlias, gypsophila, freesias and even fountain grass.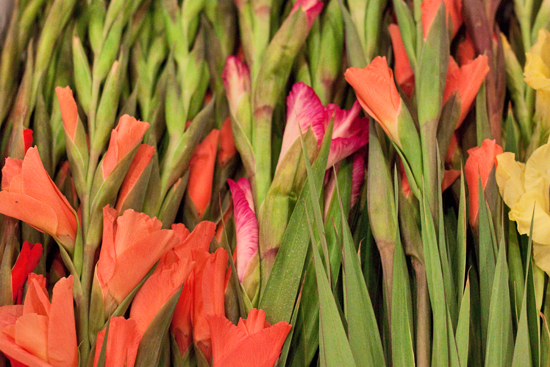 They also have Amaranthus in a couple of different varieties.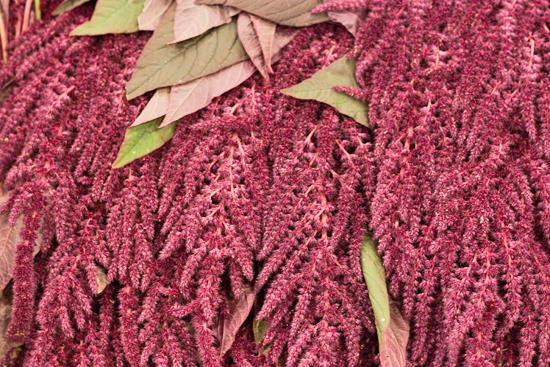 Moving on to plants, at Evergreen Exterior Services, they have this wonderful Oxalis triangularis.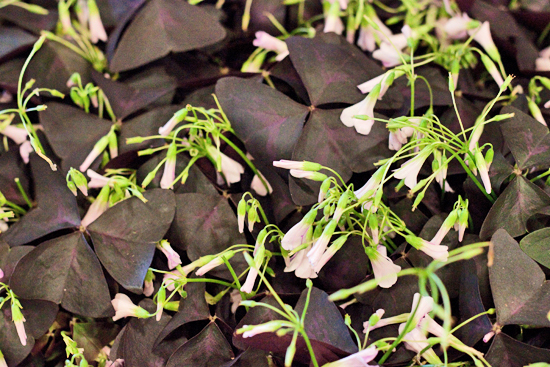 And staying with burgundy tones, isn't this Angelica at Alagar great?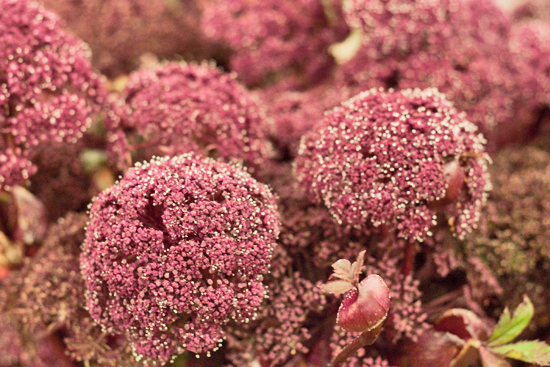 In the Product Profile Report  back in July which featured hydrangeas, I mentioned the 'You & Me Together' varieties.
Well, S Robert Allen have this gorgeous purple and green one.  It's called 'You & Me Together Classic'.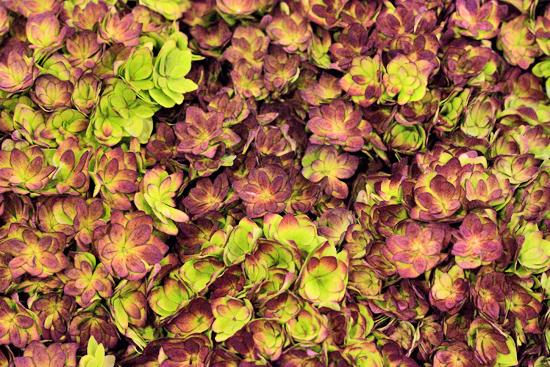 Here are the first of the 'vegetables' which I mentioned earlier, in the form of cabbage plants at Evergreen!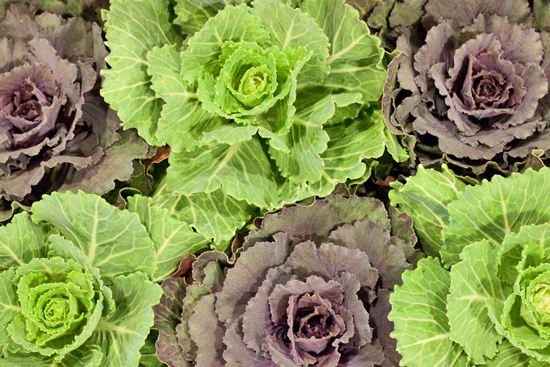 They also have these pretty Hebes…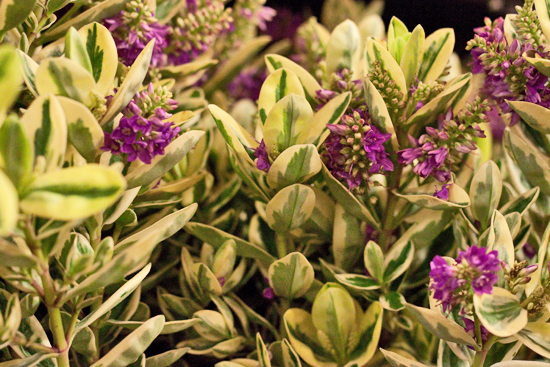 Pale lilac Campanulas, plus the white variety…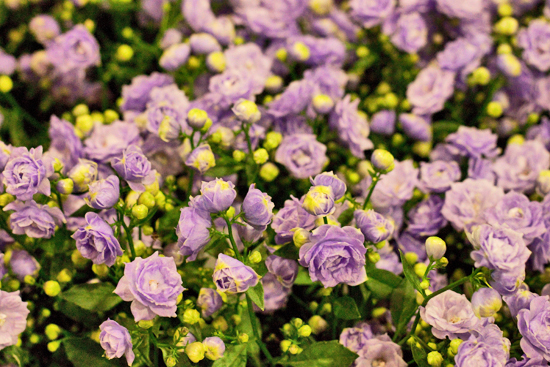 And these very dainty Viola hederacea.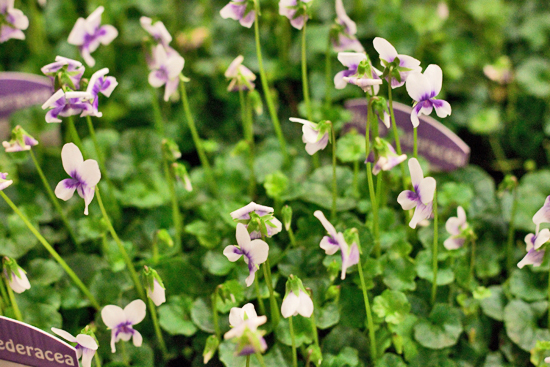 Dennis Edwards  has this brand new variety of double Oriental lilies.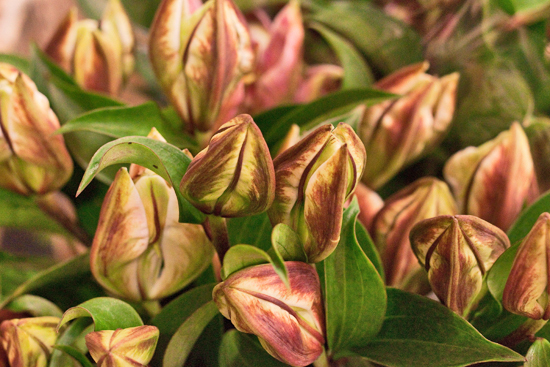 And blackberries (Rubus fruticosus) are in plentiful supply…a perfect way to add a touch of autumnal texture to a design.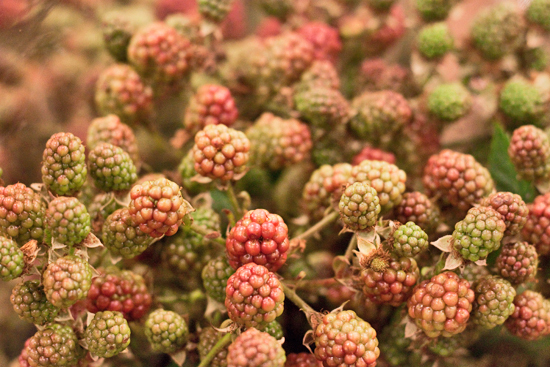 Moving on to red blooms, here's Lobelia Janneke at Bloomfield.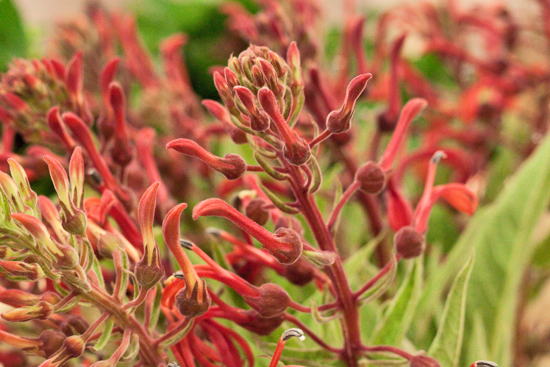 They also have this beautiful Sedum 'Magical Lizzy'.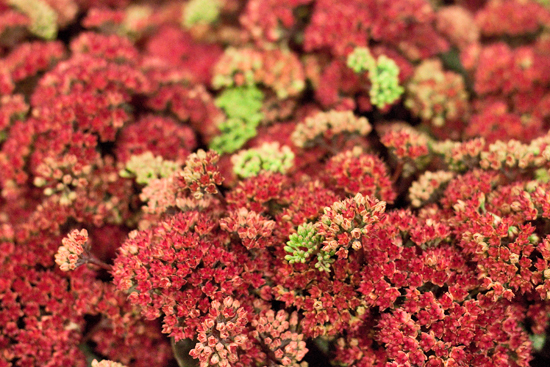 I hope you enjoyed reading the last Product Profile Report which was all about dahlias.  Here's another variety to stun your customers with.
It's available at Zest.  And thanks to the very knowledgeable Eric, I can let you know that these are star dahlias.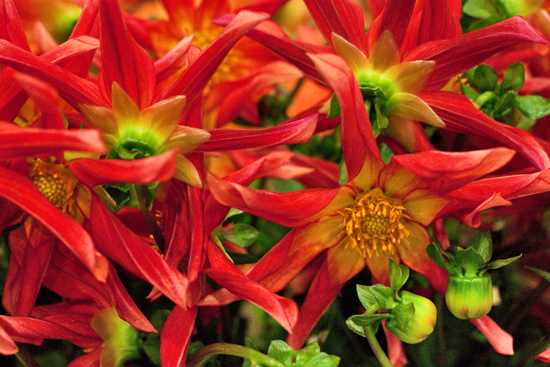 Always zooming around the Market whenever I'm there is Maurice, who's one of the porters.
If you need help getting your purchases to your vehicle, ask your salesman and they'll arrange for a porter to assist you.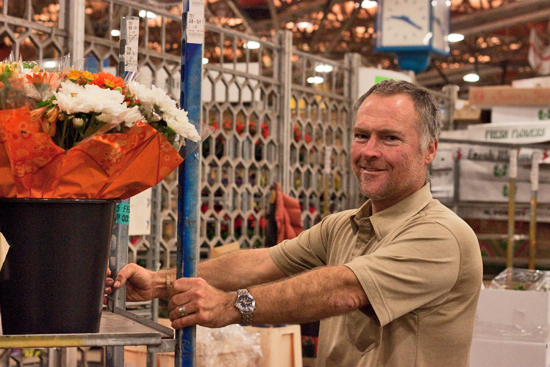 'Upper Secret' roses are at Bloomfield...such pretty pale pink petals ,with a dark pink tinge.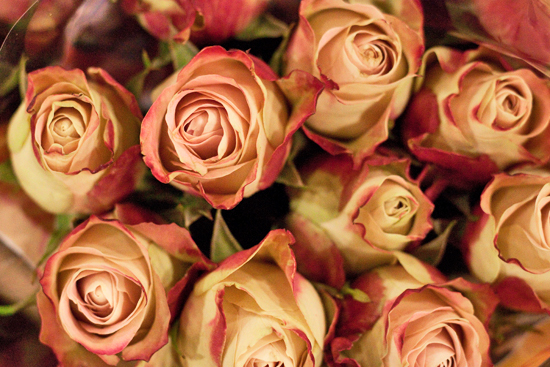 This is an easy rose to remember…it's a spray variety called 'Flashdance'.   Just think of the film!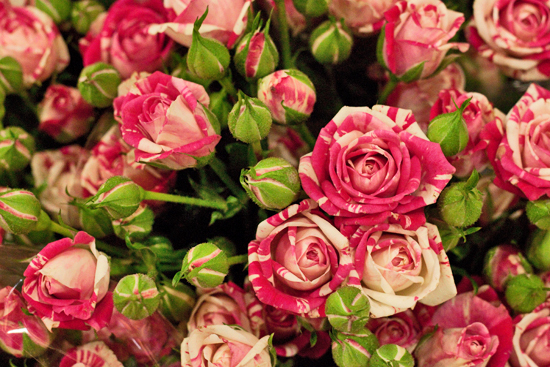 Would you believe that these orange roses are actually called 'Twitter'? 
It makes total sense for them to be available on Dennis Edwards' stand, as he regularly tweets pictures of his flowers.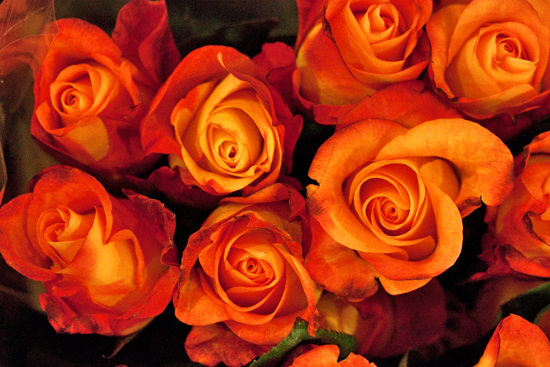 Lantern-shaped blooms in two different forms are currently available at the Market. Firstly, Sandersonia aurantiaca…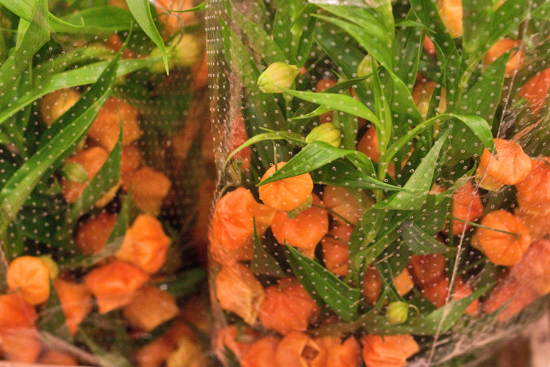 And secondly Physalis alkekengi lampion, which really does herald the start of autumn…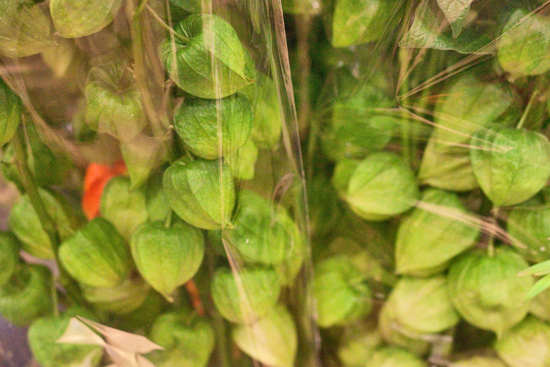 We're back now to 'vegetables'…this time in the form of yellow, orange and red mini peppers at Porters Foliage.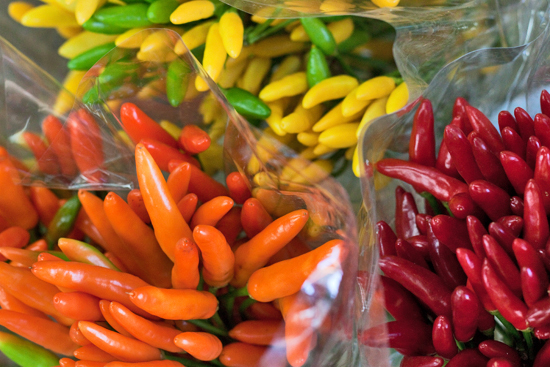 Lots of the stands are stocking gypsophila. And apparently demand is very strong at the moment for the white variety, as lots of brides-to-be are choosing it to be part of their big day blooms. 
But I think there's also something very special about the pink one too…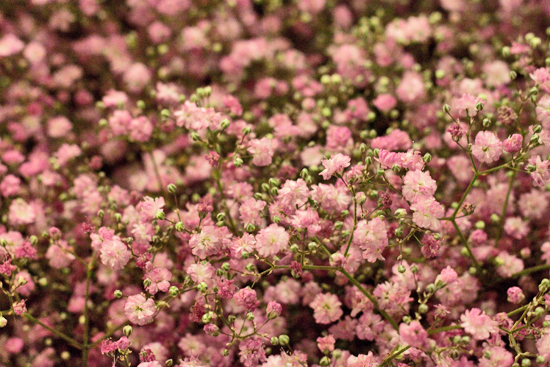 Over at Alagar, they still have a great range of hydrangeas and here's Richie, one of their salesman.
He tells me that their much sought-after British dahlias will be available at the beginning of this month.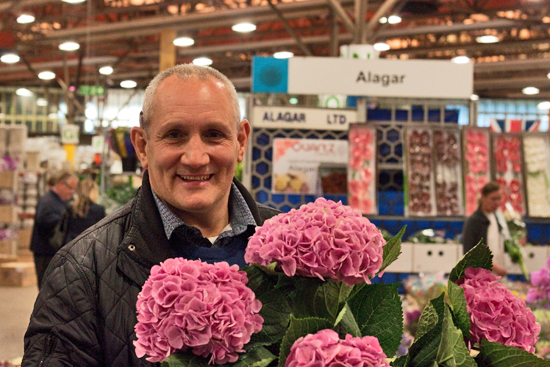 I'm so impressed by the technical wizardry that Bobby at Alagar demonstrated to me. I asked him the name of this lightly flecked pale apricot carnation (Dianthus) below.
Instead of looking it up on his print-outs, he used a QR code reader on his mobile phone and looked it up online.  It's called 'Viper'.
How cool is that?!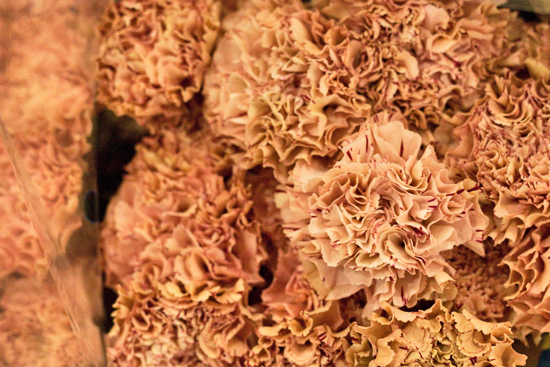 Here are some more 'vegetables'…how about these Brassica Olga at DG Wholesale?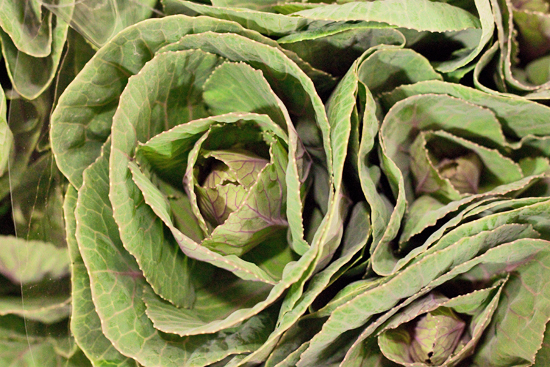 Or these artichokes, available both as non-flowering and flowering…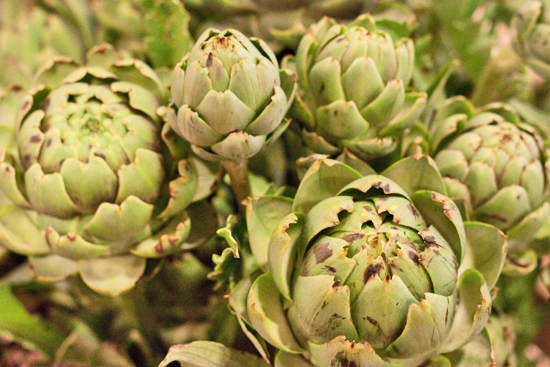 There are so many new types of foliage available at the Market this month, starting with oak at Porters Foliage.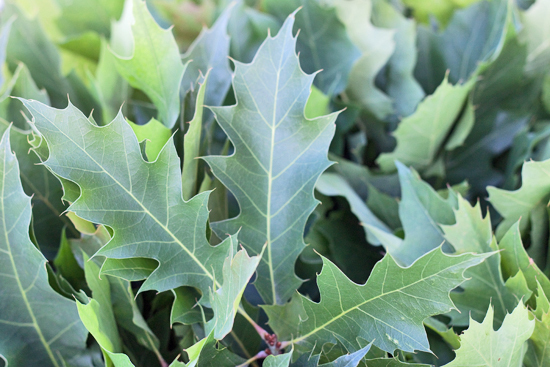 The ever-popular, berried ivy, in both its common form and variegated variety are starting to appear.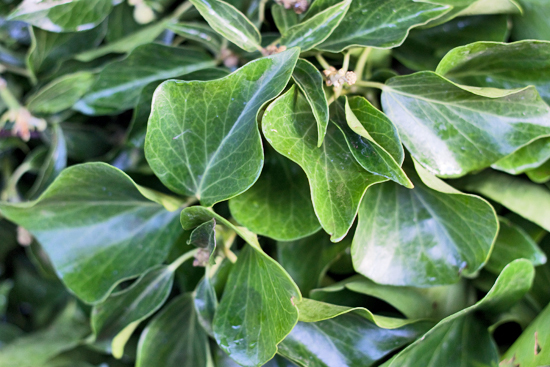 And there's also Go-Go (Gaultheria)…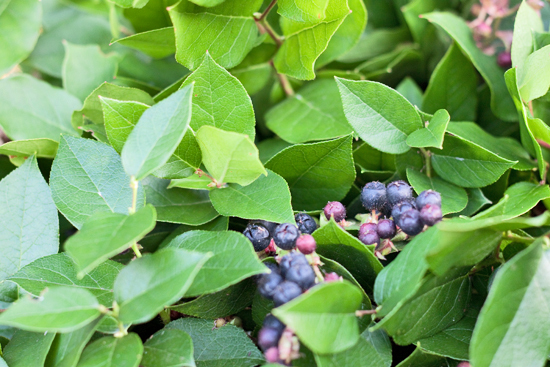 GB Foliage have English eucalyptus…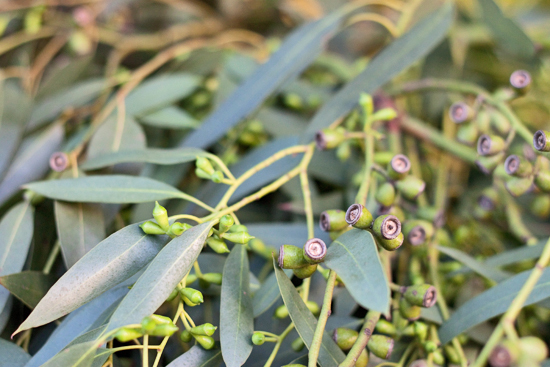 And I love this foliage available at Bloomfield. It's called Senecio maritima leaf.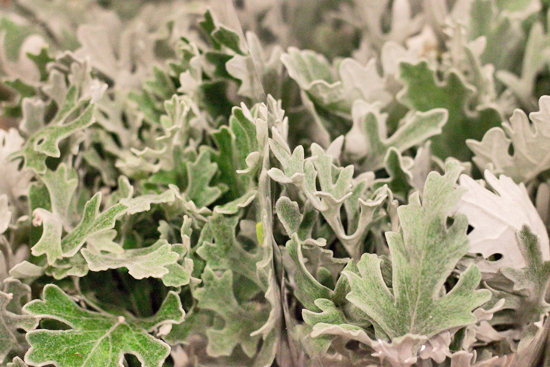 On to berries…over at Porters, there's this beautiful snowberry (Symphoricarpos albus).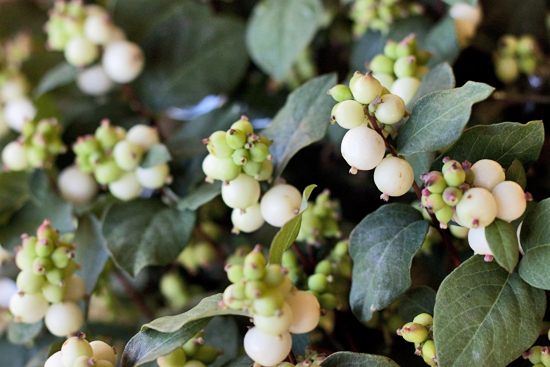 Plus they have these very dainty green rose hips.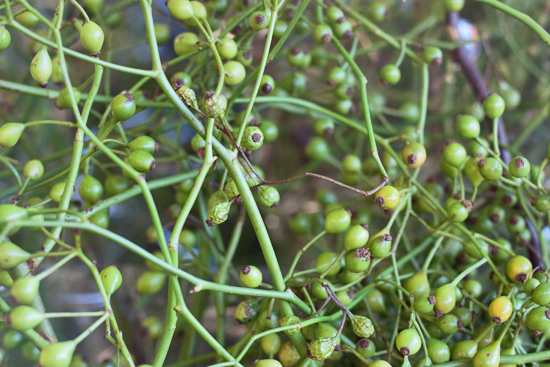 Viburnum berry is back!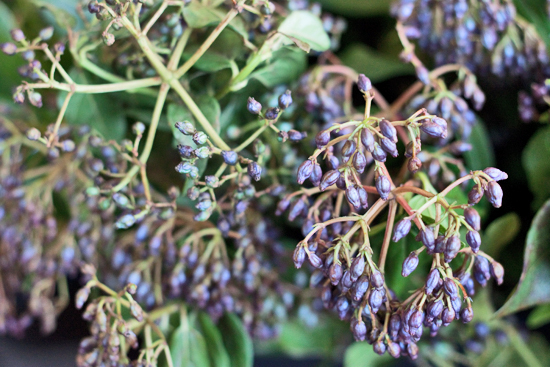 And you'll also find hypericum…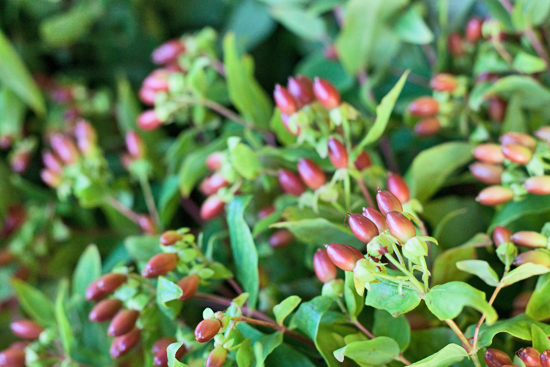 Here's the 'fruit' I mentioned earlier…in the form of crab apples (Malus), either on the stem or in punnets at Porters Foliage.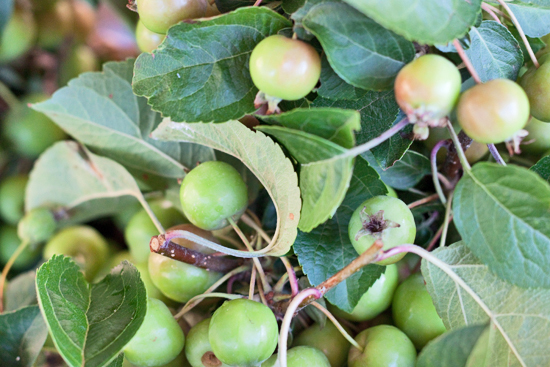 Sundries-wise, staying with the fruity feel, I couldn't resist including these faux apples and pears at C. Best…you never know when they might come in handy for an event or window display?!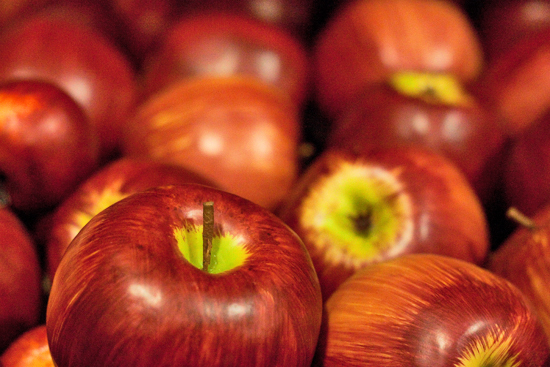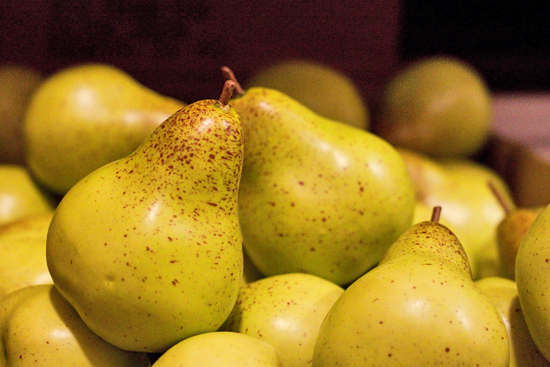 So, I hope you've enjoyed reading this month's report showing what's available in September.
Yet again, I found it a real challenge to choose just a small selection to share with you, as there are so many wonderful flowers, foliage, plants and sundries currently available at the Market.
There are also nerines, delphiniums, chocolate cosmos, ornithogalums, agapanthus, bridal gladioli, alliums, irises, eryngiums, waxflower, lemon geranium, rosemary, cotoneaster, hornbeam, senecio…and the list goes on!
If you have any comments or questions about this report, it would be lovely to hear from you. Please simply type in the boxes below…