Autumn is really now in full swing at New Covent Garden Flower Market! And there's a plethora of stunning British Bloom chrysanthemums in a variety of colours at Pratley.
As you read on, you'll find some perfect items to use to decorate your shop windows for Halloween, as well as a snapshot of some of the flowers, foliage, plants and sundries available at Nine Elms this month.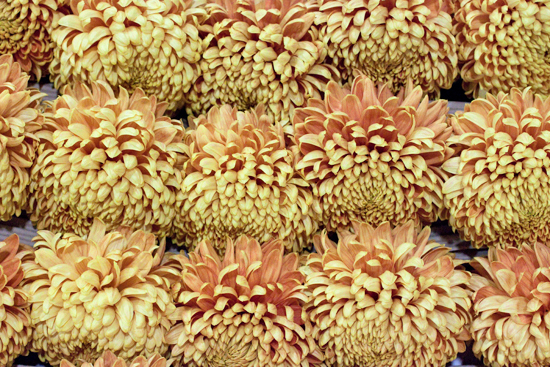 British Flowers
West Sussex based grower Withypitts Dahlias is currently supplying dahlias to the Market. You'll find them available at Dennis Edwards Flowers.  And Alagar also have British dahlias sourced from another grower.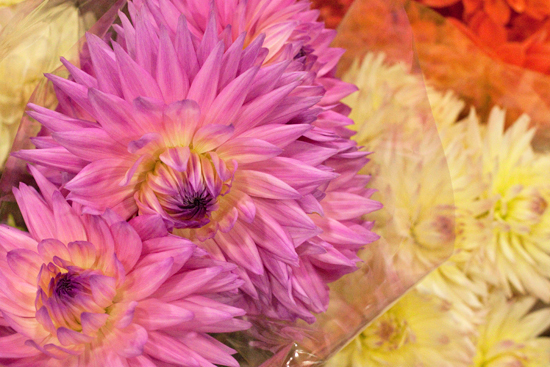 Cerise pink nerines can be found at Pratley. And is it me or do they have a faint chocolate scent?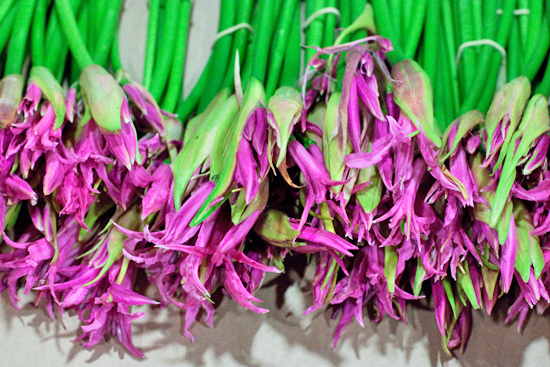 They also have sedum from Cambridge, which is perfect for adding texture to arrangements, especially hand-tieds.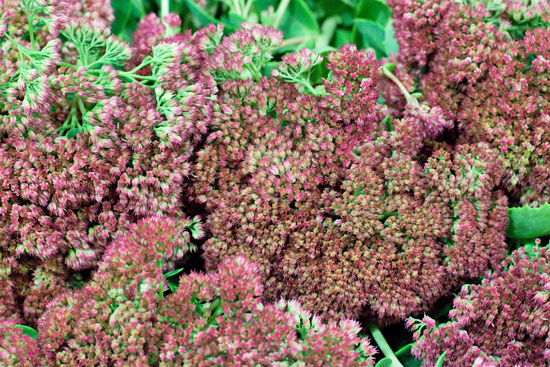 And if you like creating intricate floral jewellery designs, ornithogalum with its dainty florets is just the ticket!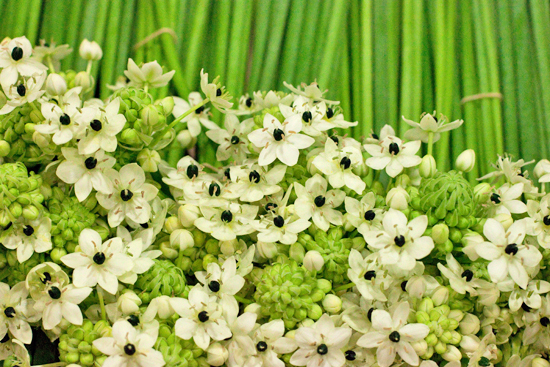 Search no further if you need a pop of purple for a design. Pratley have these wonderful irises.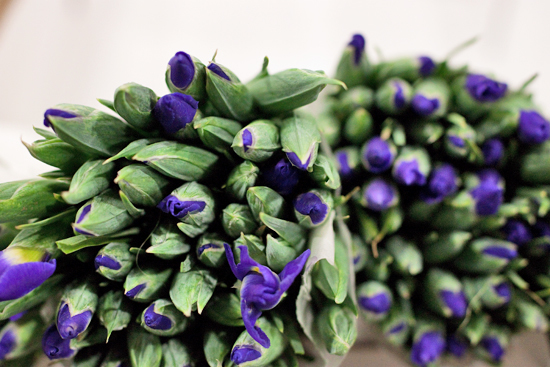 British flowers-wise this month, you'll also find amaranthus, sunflowers, lilies and asters at Pratley.
World Flowers
There are masses and masses of hydrangeas at the Market and the colour choice is huge! Here's a striking variety called Esmee in a beautiful shade of purple at Alagar.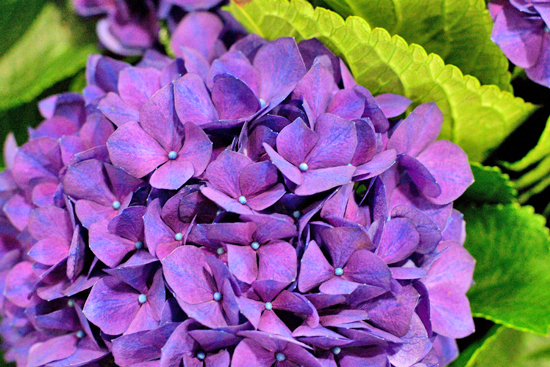 Now, for something different….have you seen these dyed leucospermum before? Also known as pinhead proteas, these ones are pretty unusual aren't they?! Available at J H Hart Flowers, Jon said that as well as this shade of lilac, they also come in a luminous green! Perhaps a flower to consider for a colourful event?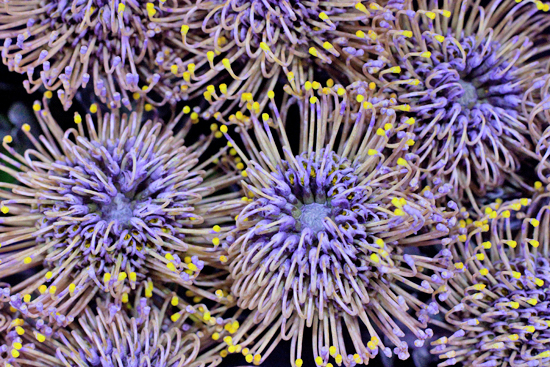 Another unusual texture can be found in the form of  Phytolacca americana, available from several traders.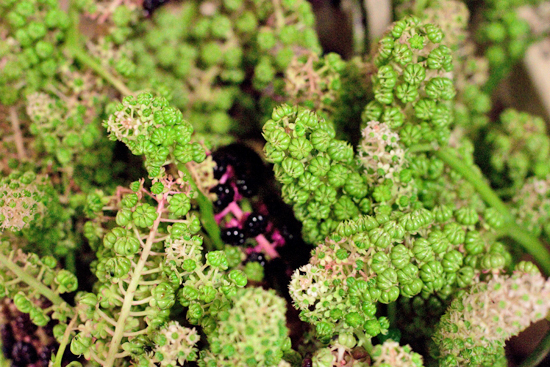 And if you're planning your Christmas door wreath designs, how about using gossypium?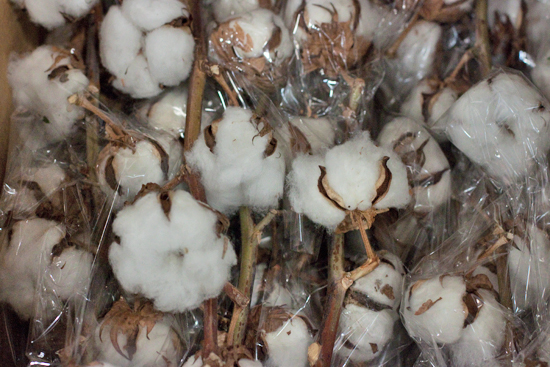 Making an appearance already at the Market are tulips, anemones, hyacinths and ranunculus! These particular parrot tulips are available at D G Wholesale Flowers.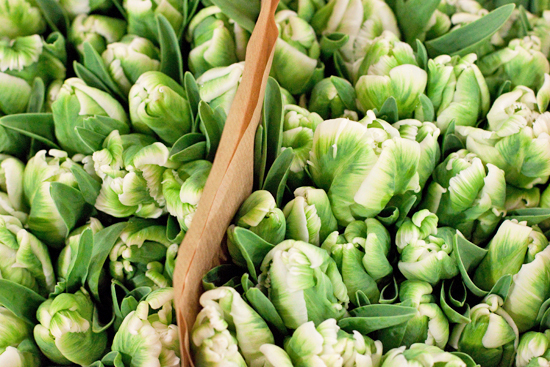 Have you seen this before? It's called RicinusCommunis and is available from Dennis Edwards Flowers.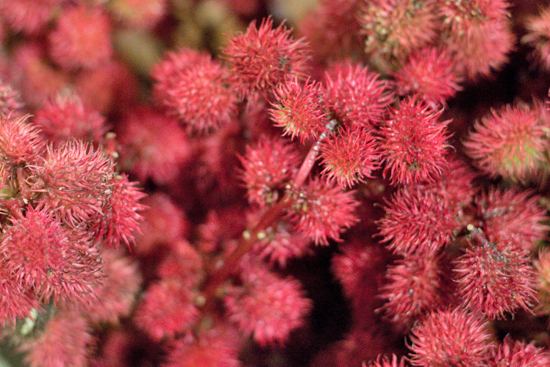 And how about this fabulous Leonotis leonurus at Alagar?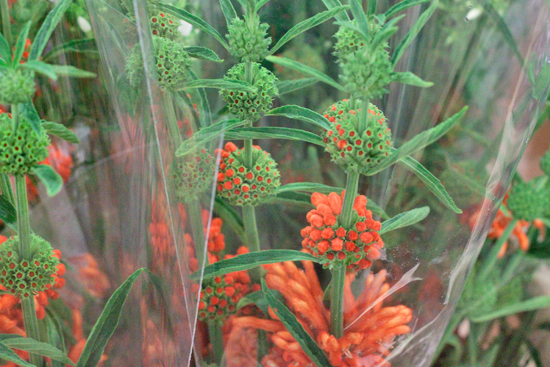 Continuing with the orange colour palette is this crocosmia at S Robert Allen.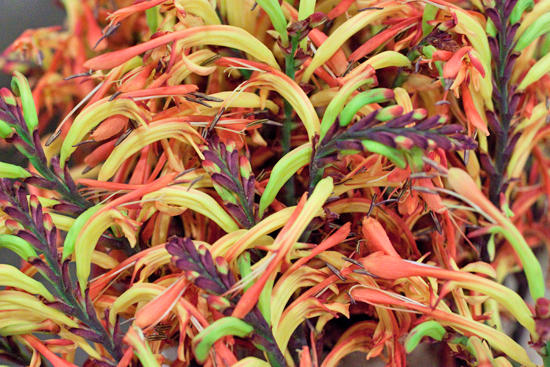 World Plants
Tot Kalanchoe is the name of these diddy plants. Paul at Evergreen Exterior Services (pictured below) said that they're flying off their shelves. They're very popular for decorating restaurant tables as they generally last 4-5 weeks.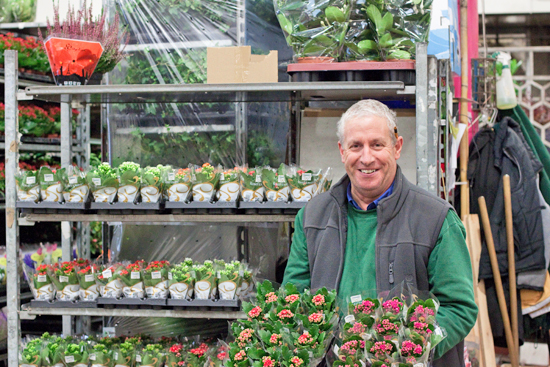 They also have this variety of skimmia, called Skimmia reevesiana.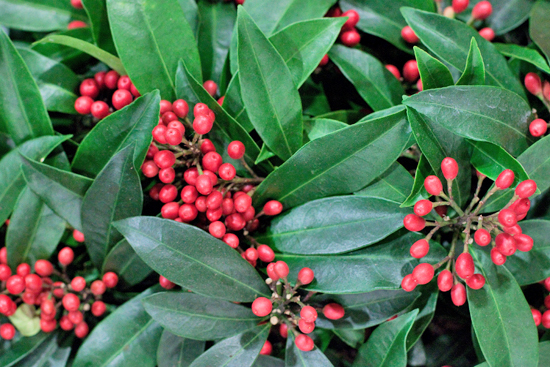 Over at Arnott & Mason, you'll find anthurium plants.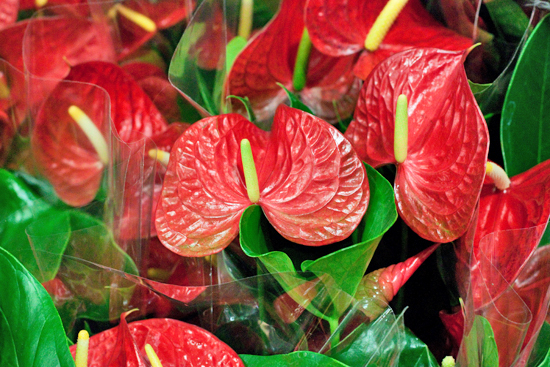 Whilst at Quality Plants, solanum has started to come in.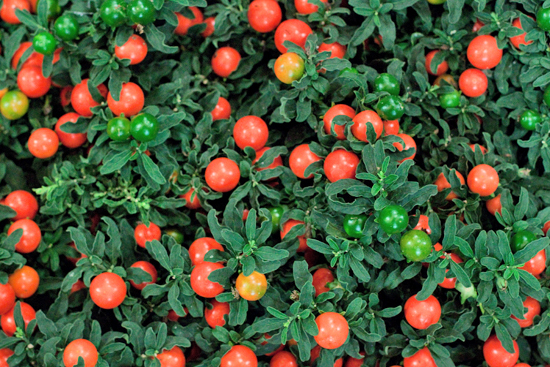 And if you're looking for something with more muted tones, they have a selection of heather in varying shades of pink.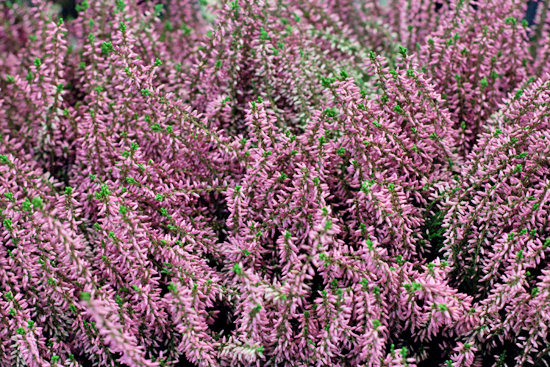 British Foliage 
Beautifully scented English lavender greets you at GB Foliage this month…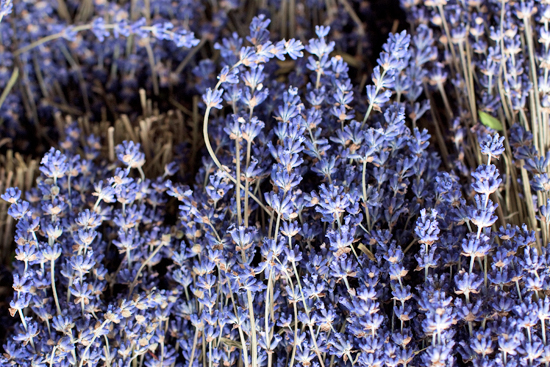 …where you'll also find container loads of camellia.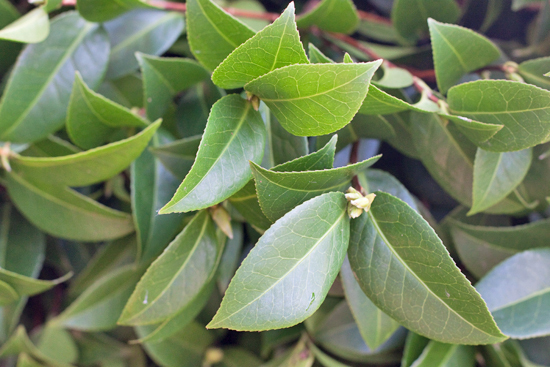 Over at Porters Foliage, Viburnum tinus with its delicate white blooms is available.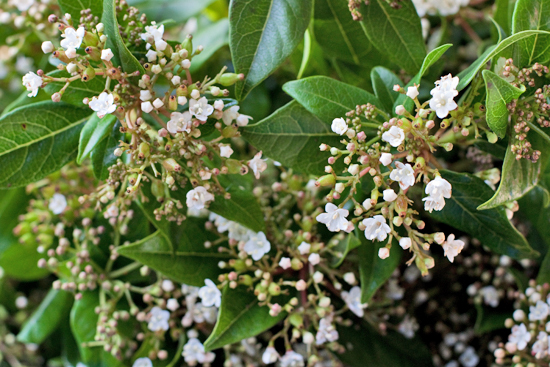 And they have a foliage which is a favourite for many florists, berried ivy.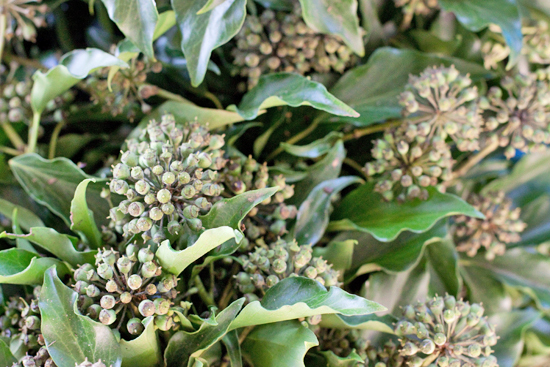 Hanging designs at weddings and events are very 'on trend' at the moment and hops is great to use in this type of arrangement.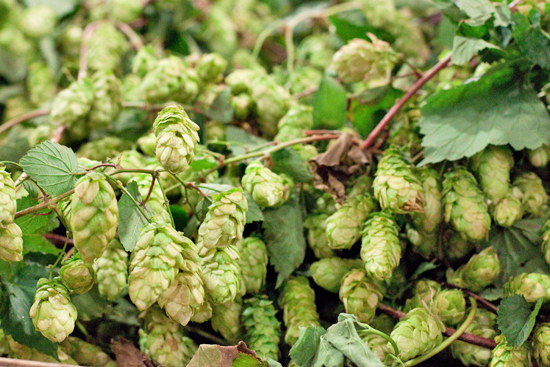 World Foliage 
With Halloween taking place at the end of the month, Porters have come up trumps with these very cute 'pumpkinis', also known as mini potirons.
And for autumnal hand-tieds, they have red oak.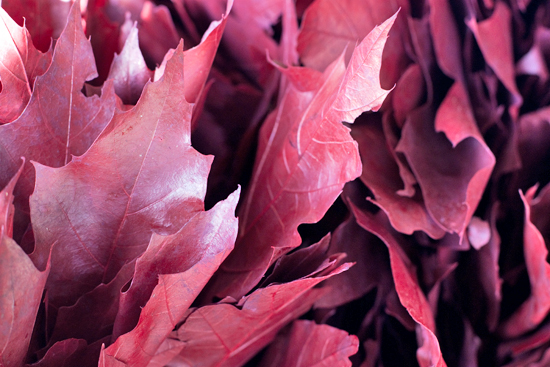 Doesn't this Black Mountain grass have a great texture? Very reminiscent of callicarpa, which is also available from the traders inside the Market.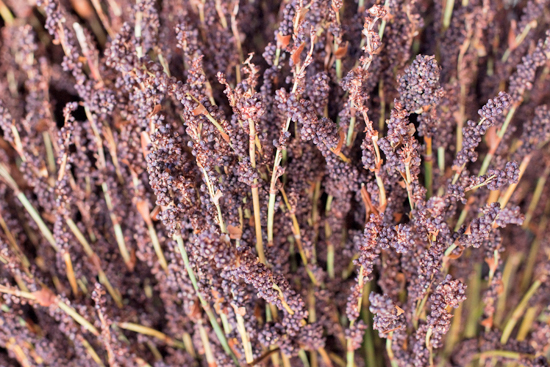 Over at GB Foliage, isn't this arbutus lovely?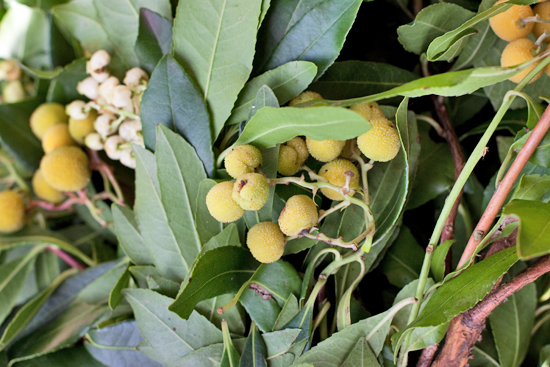 And they also have plenty of Spanish moss…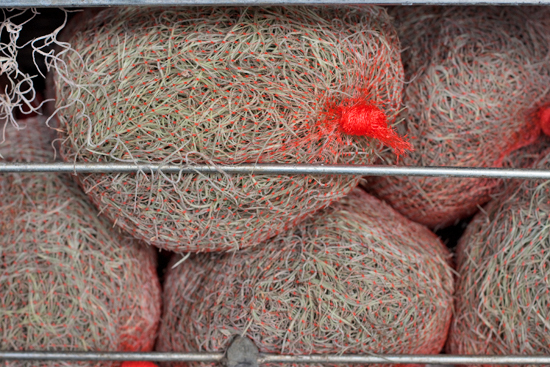 Sundries
Quality Plants' sundries area is really coming on leaps and bounds, with new product lines appearing regularly. Recently Gary (pictured below) sourced this vintage bicycle, which would look wonderful outside your shop with flowers in the basket!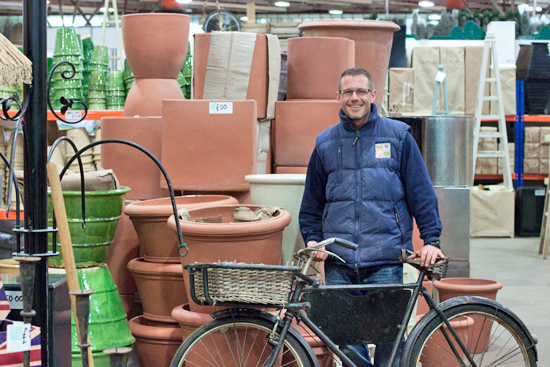 They also have a fantastic range of containers, including these rustic urns.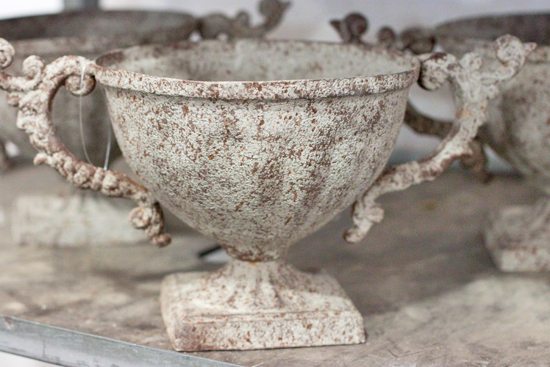 If you're making flower crowns and like to use aluminium wire, then head to E Pollards, where they have a great selection.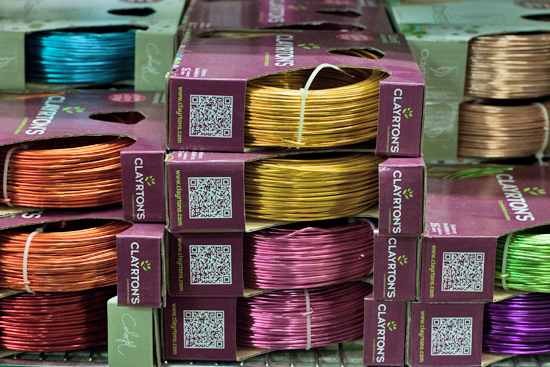 That's where you'll also find these faux fruit including pears, apples and oranges, in case you're thinking of creating some autumn door wreaths.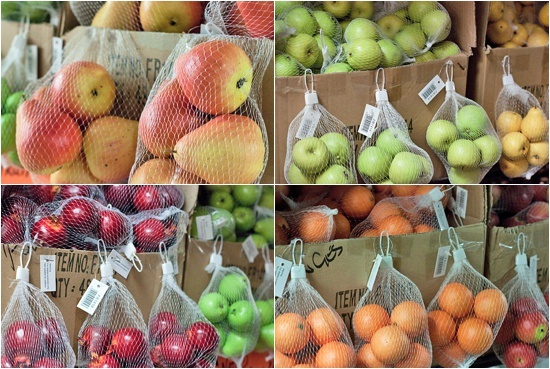 Visiting the Market each month to write these reports, it never ceases to amaze me how each time there's always something new to see and be inspired by…whether it's seasonal blooms, foliage and plants that have started making a reappearance, a new variety of flower or new lines of sundries. So, why not come and see us soon? You'll also find astilbe, snowberry, strelitzia, rudbeckia, euphorbia, waxflower, gourds, cotoneaster, privet, magnolia bud, senecio, hebe and even blue roses at R G French & Sons!
Please do ask away below if you have any questions or would like to make any general comments. We'd really love to hear from you…
P.S. Don't forget that we've recently launched the Flower Market Awards 2014.