My regular reader will know that there's usually a theme to these blogs – fairytale, Bollywood, fragrance. Within five minutes of coming through those flappy doors, I can tell what the market is enticing me with each month.
So this month? It's what the fashion world calls "transitional". We've got summer, autumn, winter, and spring to choose from. Take a walk with me and you will see what I mean.

The witches and skeletons have all been sold or packed away, but there's still pumpkins to be had. (Is it just me, or does everything after Bonfire night seem like one long cold dark slide into Christmas? We need a Thanksgiving festival like the Yanks.)
The first of the Xmas bling is shimmering in : Something Special's sparkly twigs; Boomerang's glitterysnowman (Chimney sweep? Hedgehog in a hat?); and Waitson's downright freaky santas and elves. (The boys redeem themselves with their super-bobbly love-lies-bleeding. But I'm still going to have nightmares.)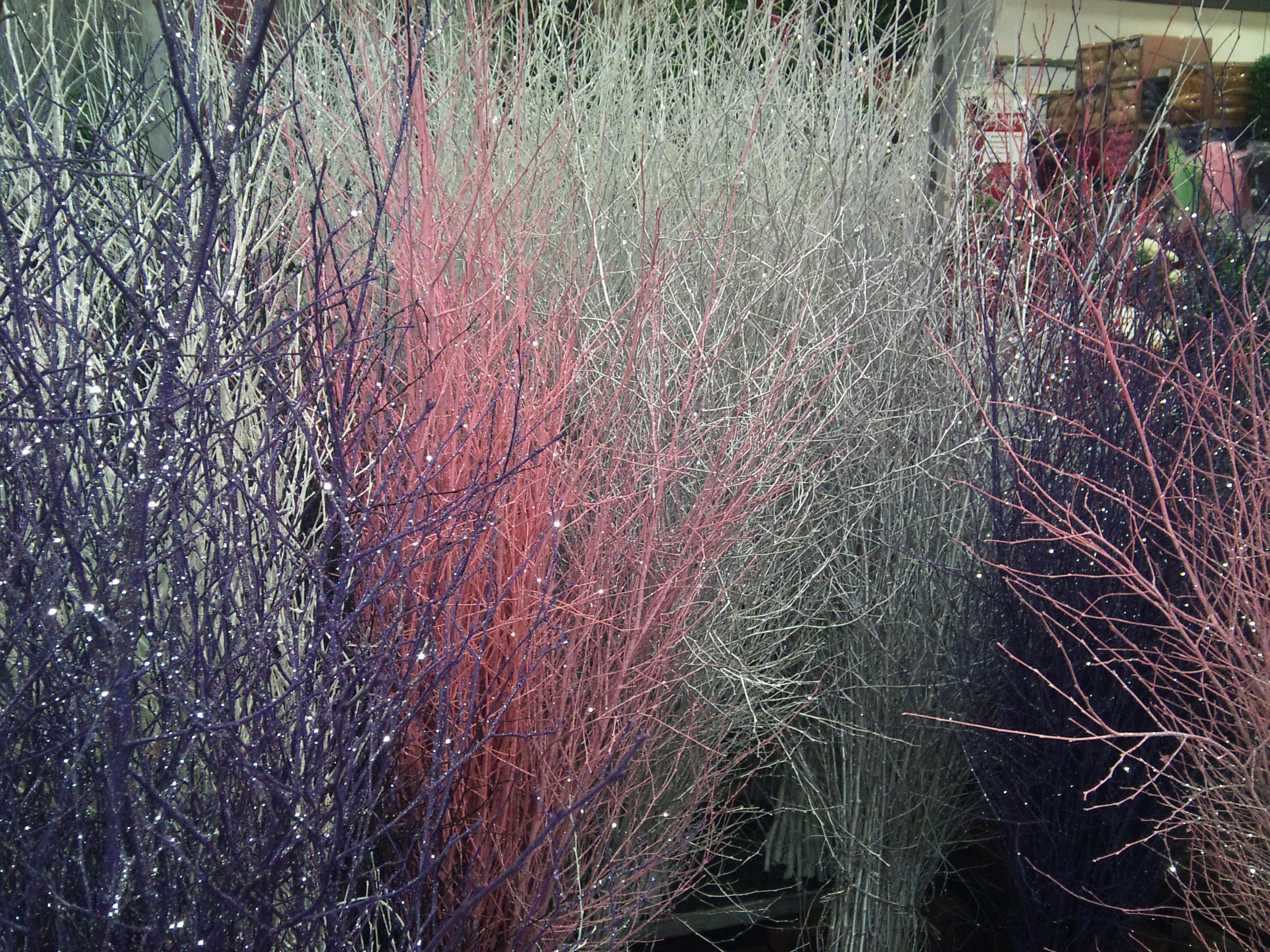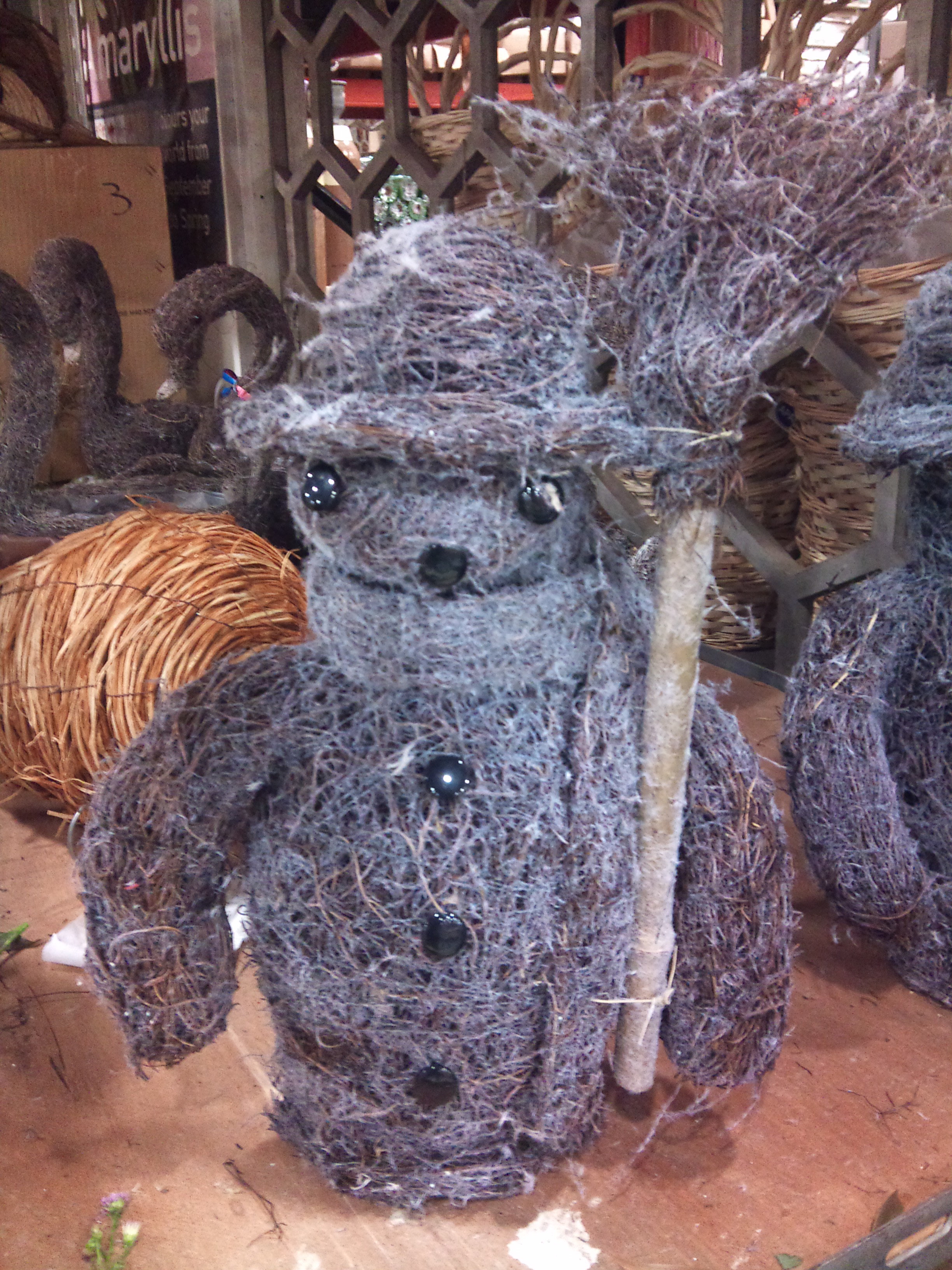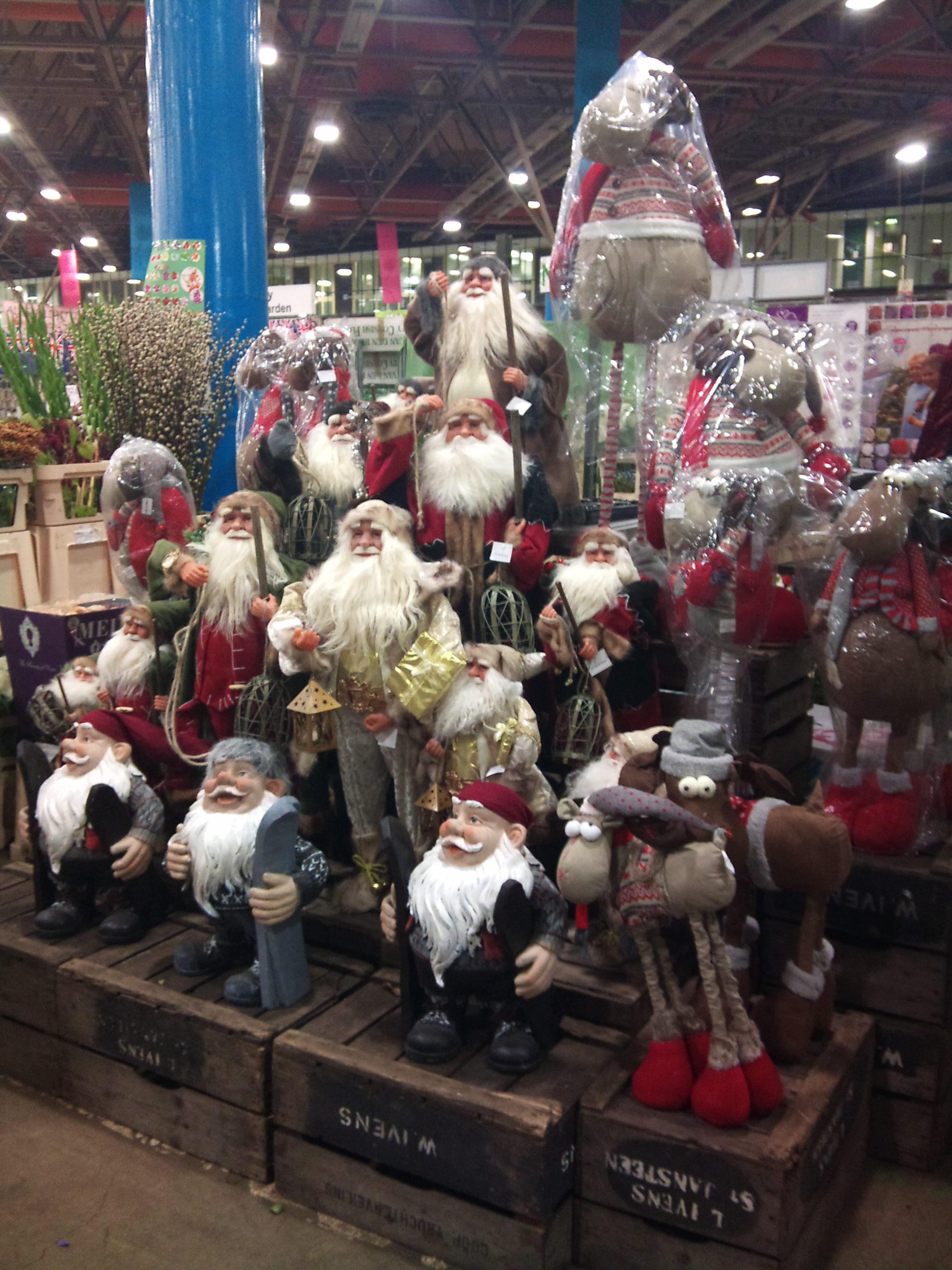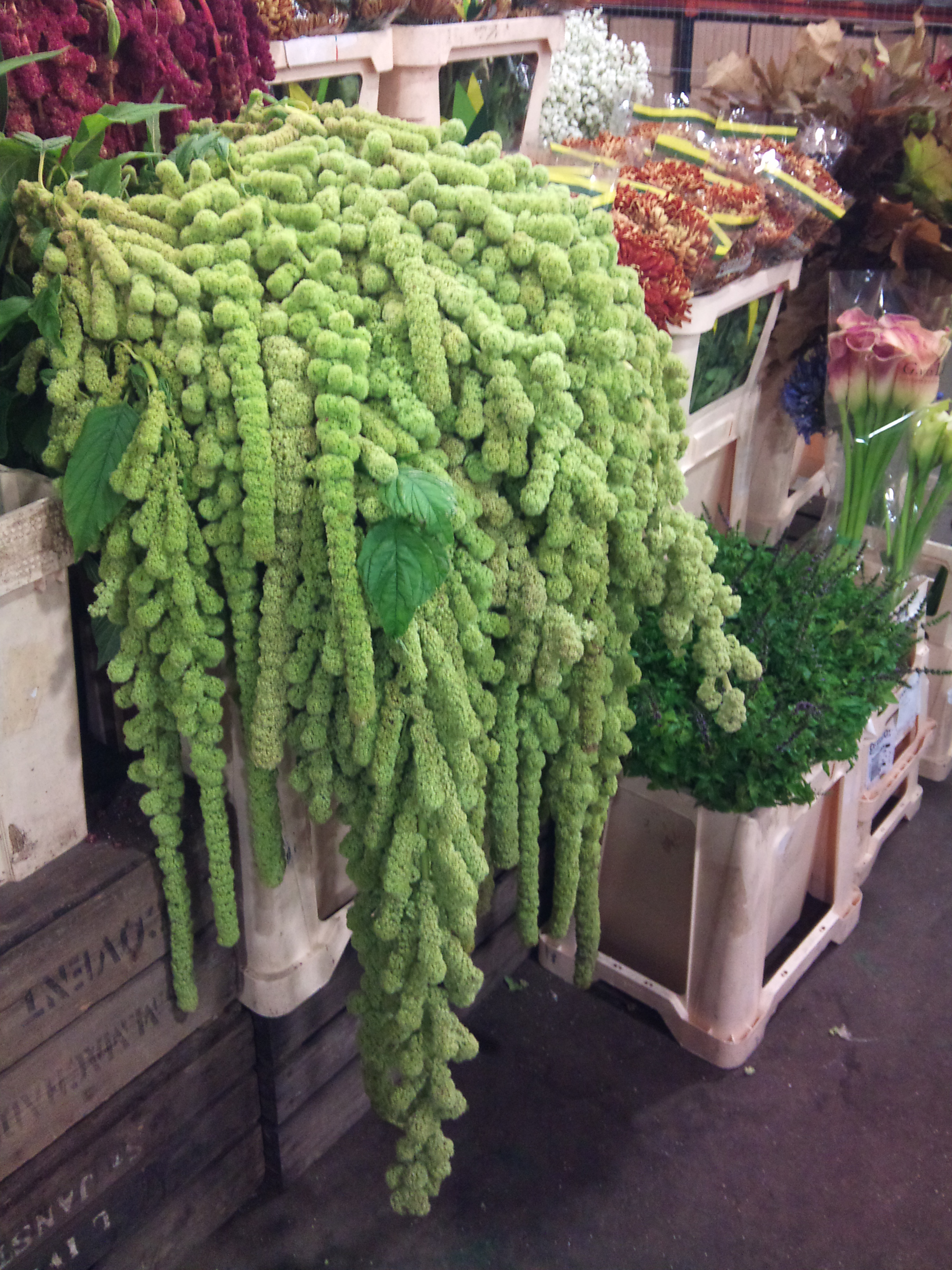 Winter-spring treats are emerging : hellebores, cyclamen, and gift-wrappedamaryllis at Evergreen, three colours of English-grown nerine at Zest (I love the OCD tidiness of the boxing-up), and of course azalea. Forget candy pink – I adore these super-dark ones at Arnott.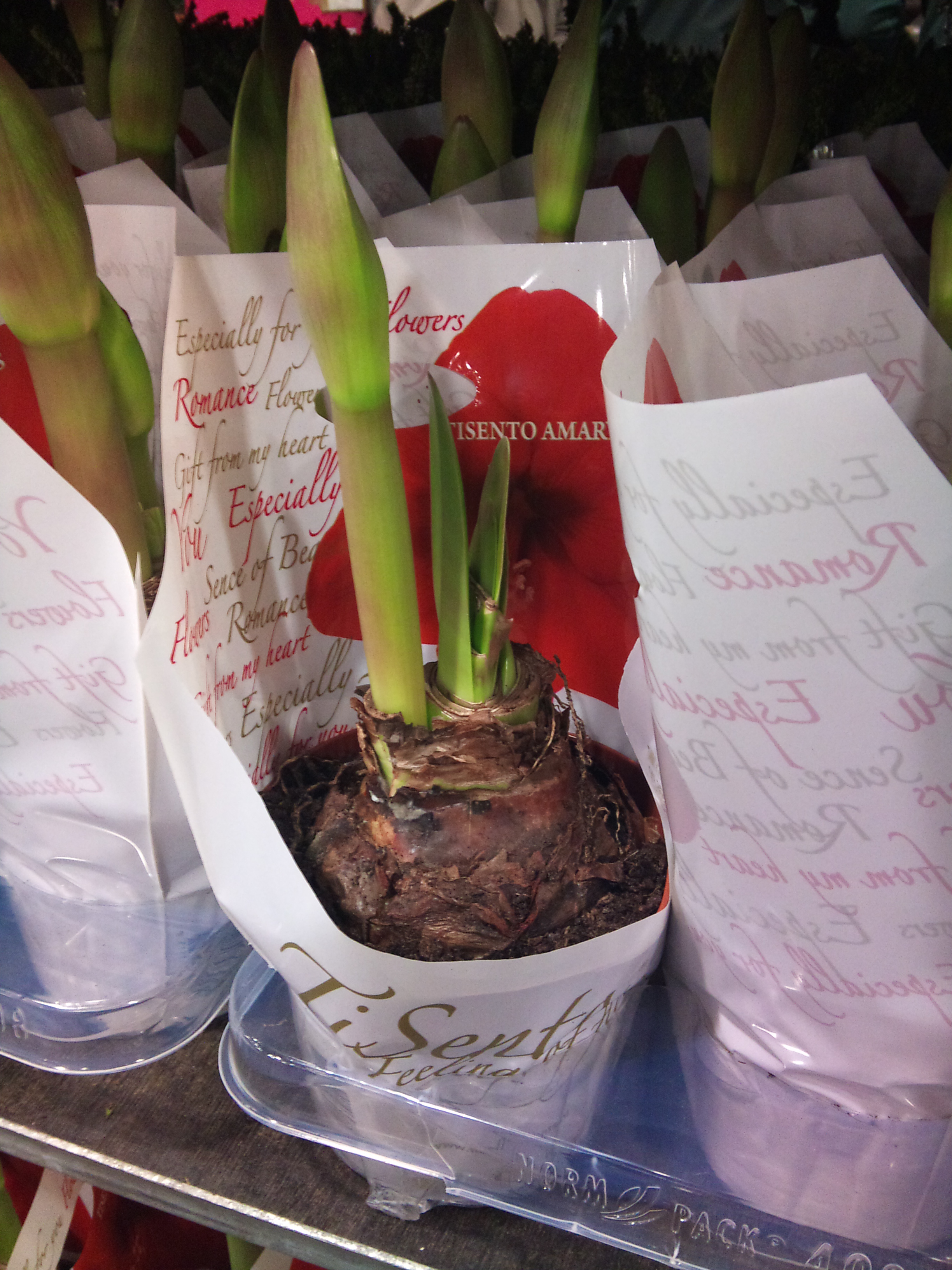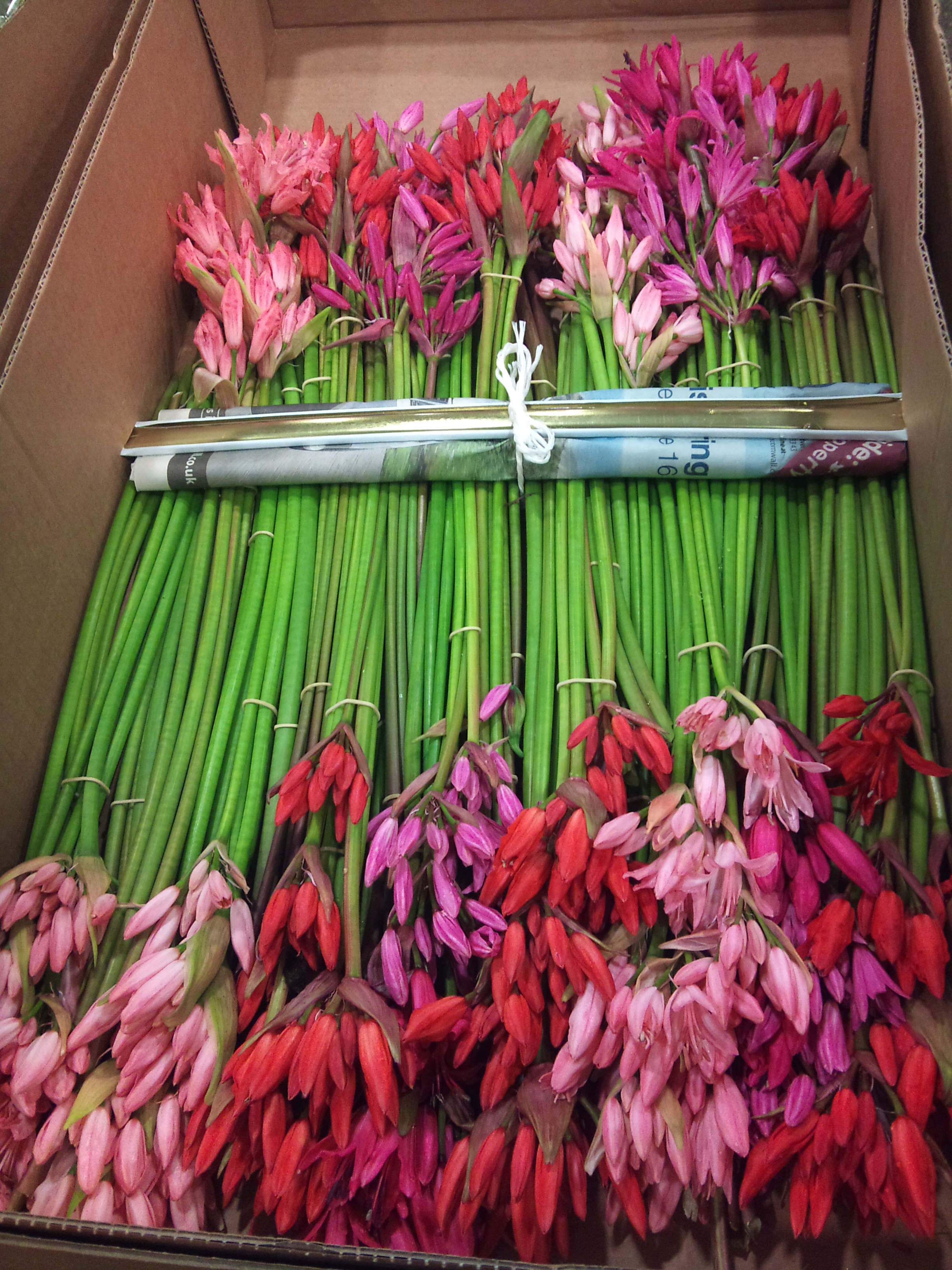 Ritchie at Alagar loves his sandersonia – as do I; they're like a Chinese lantern that's gone to finishing school. Mind you, the Chinese lanterns at John Austin look like they've gone to bodybuilding school – stonking.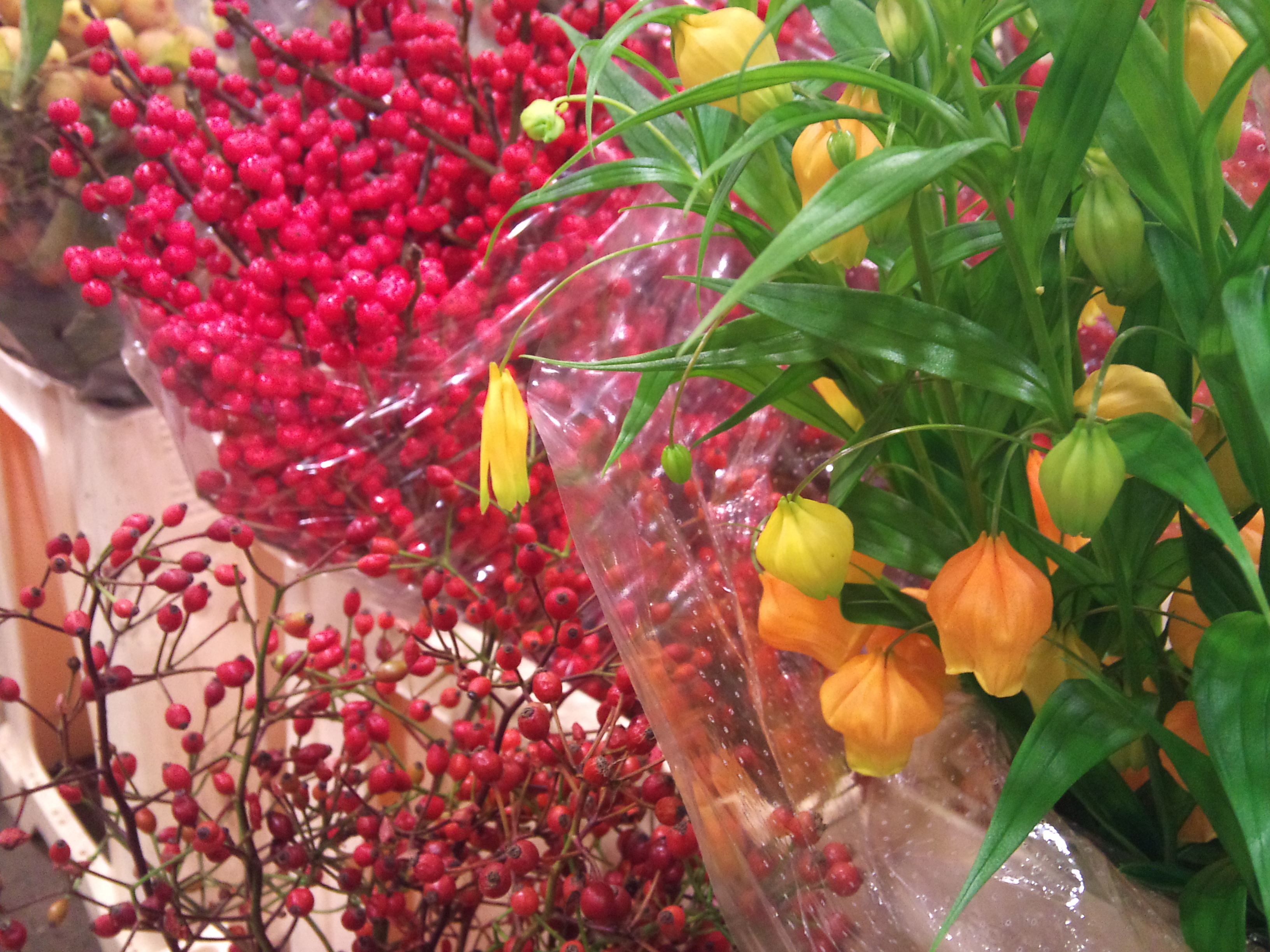 Feathery lichen-laden larch branches at GB Foliage, like something from a Grimm fairytale. Rabbit-soft mimosa foliage at Alagar. And gorgeous purple-grey acacia at Austin, every florist's favourite; if you love it but need something more robust for contracts, this eucalyptus I spotted at Porters is a dead ringer, colourwise.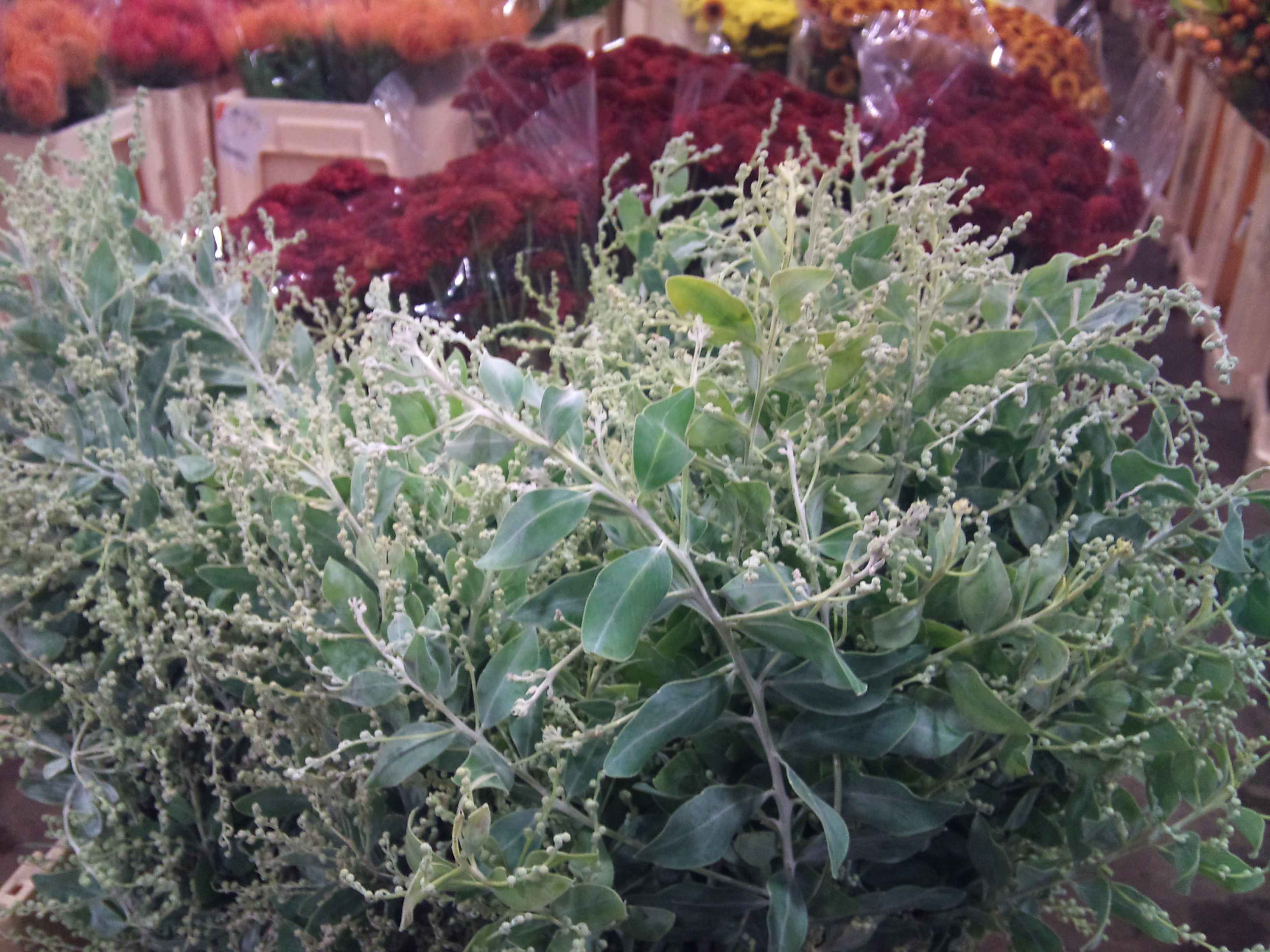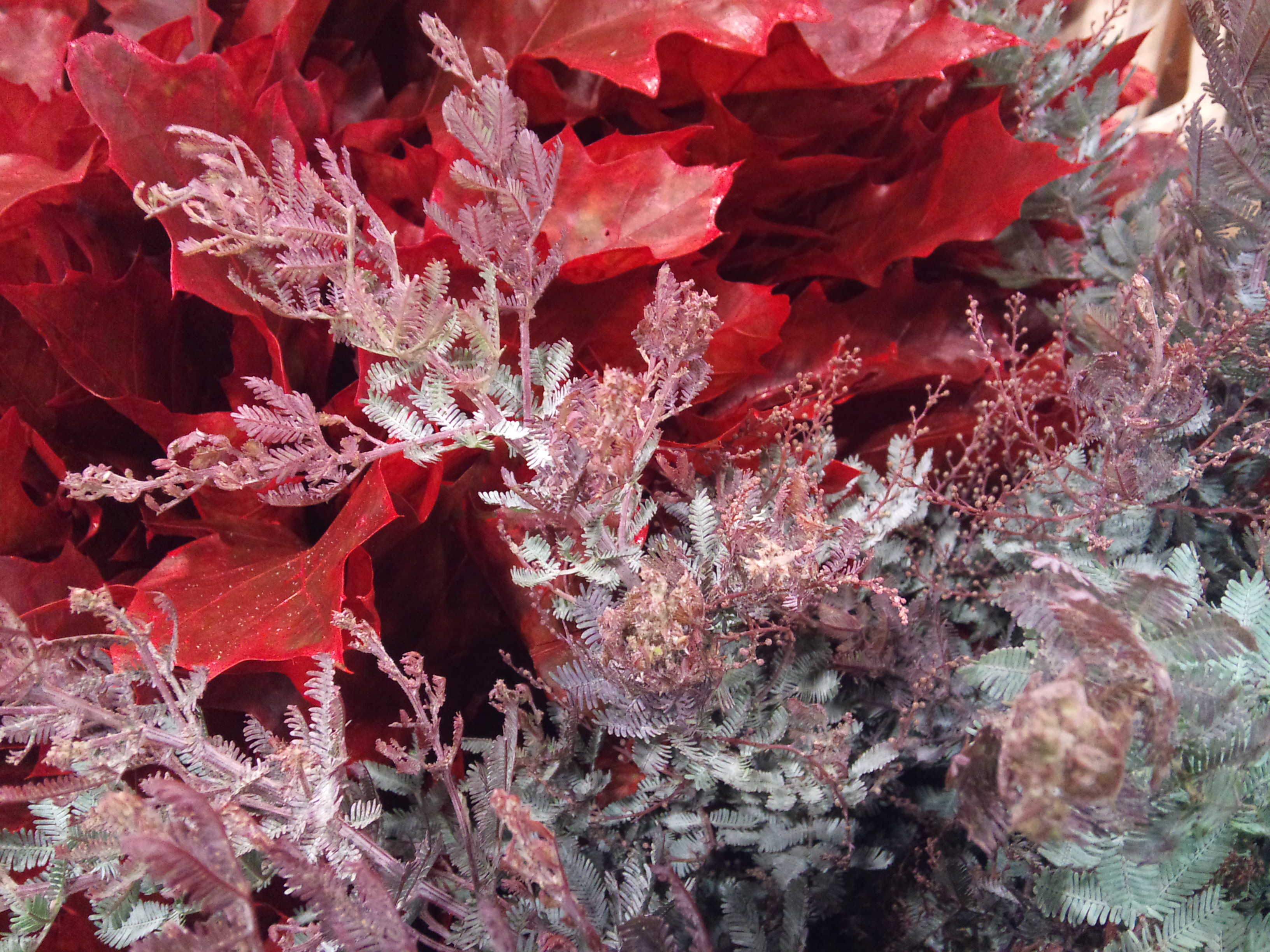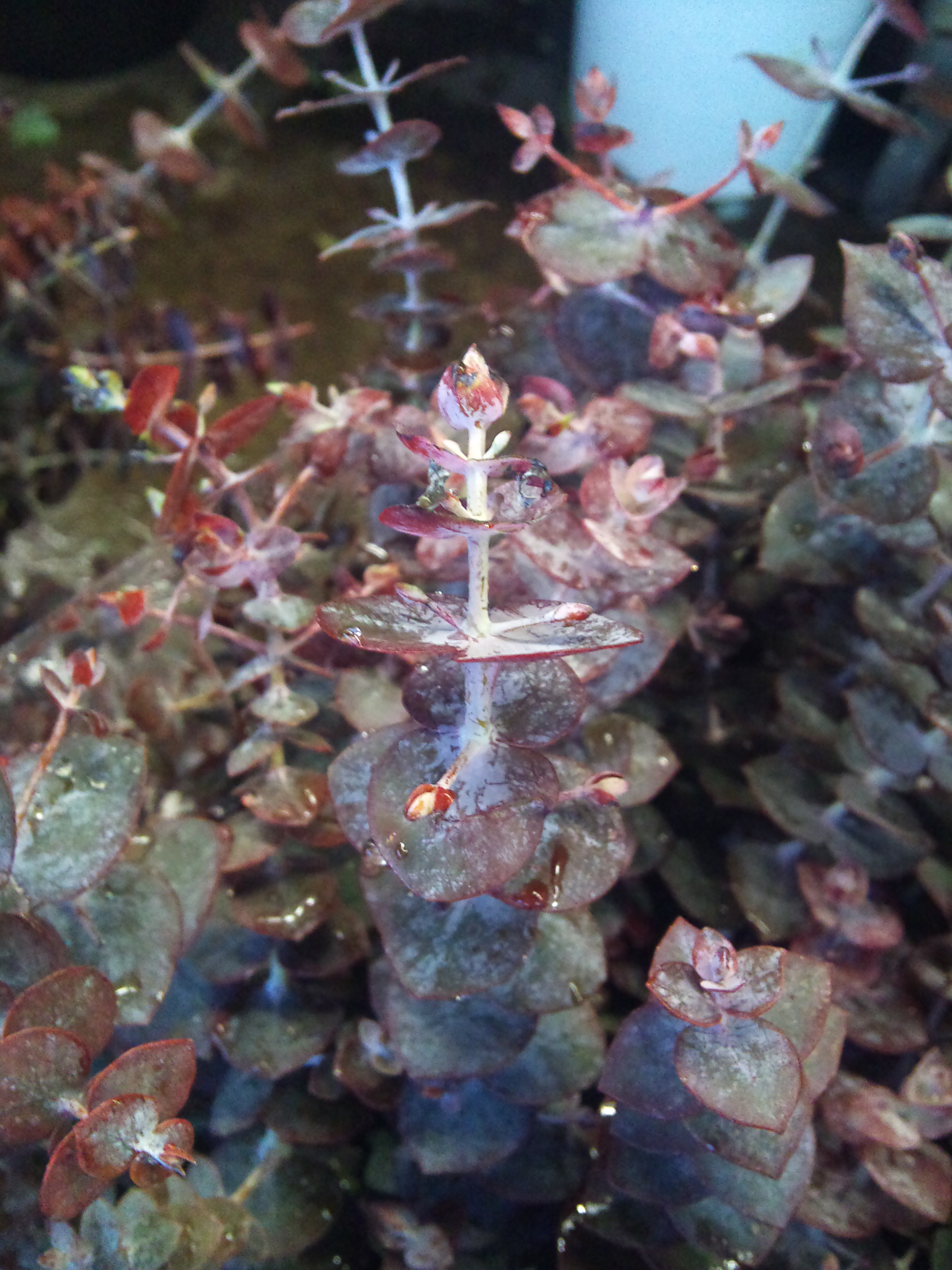 Rosehips blush at GB Foliage; crocosmia and malus matchy-match at Bloomfield, and clash with purple-pink dahlia at Alagar. This "off" colour combo looks very on-trend. My man at Evergreen steered me away from essential-but-not-visually-exciting bulbs (loose, boxed and sacks!) to much prettier skimmia. His tip? Skimmia reevesiana : big bold berries in santa-suit red.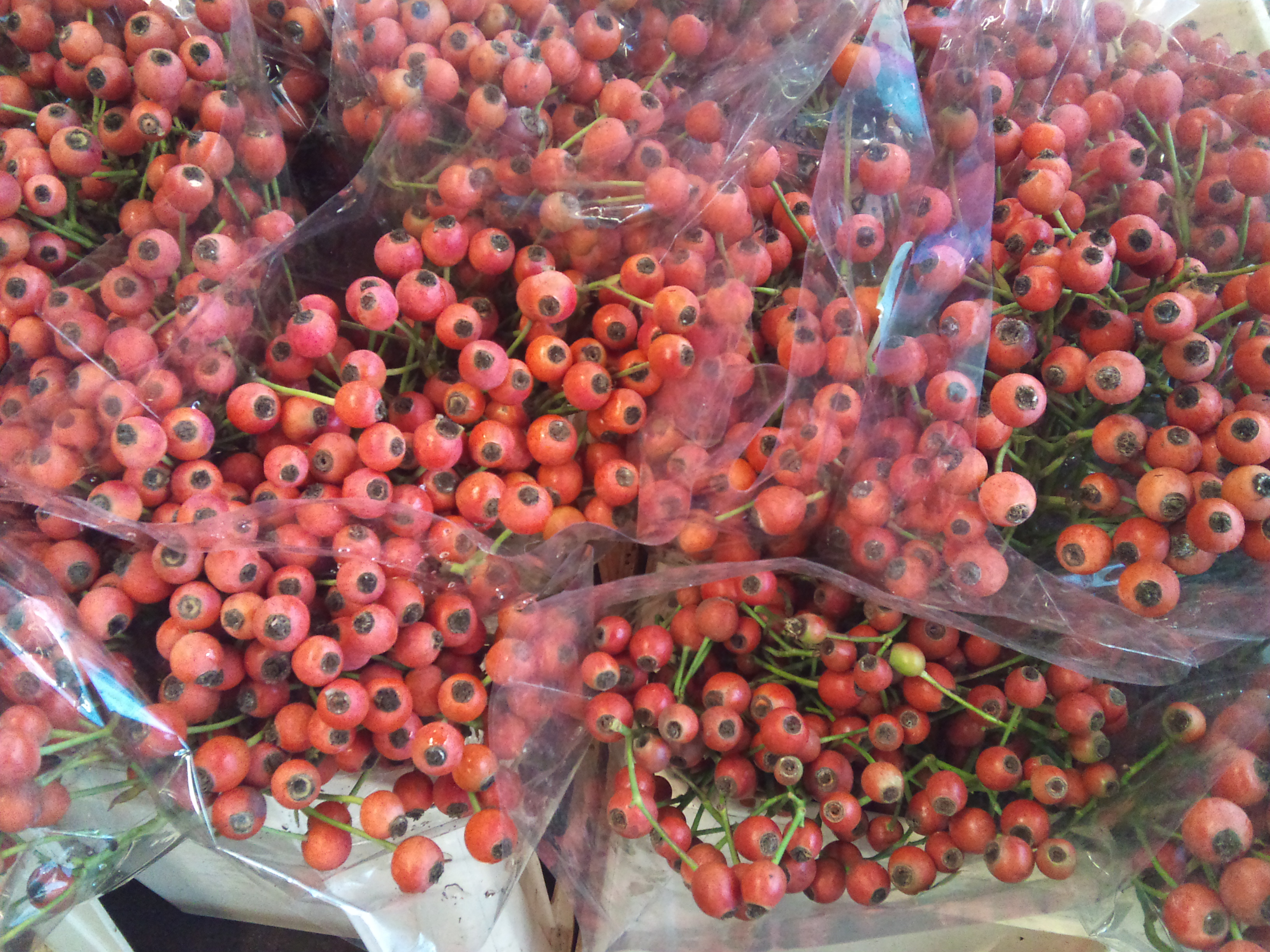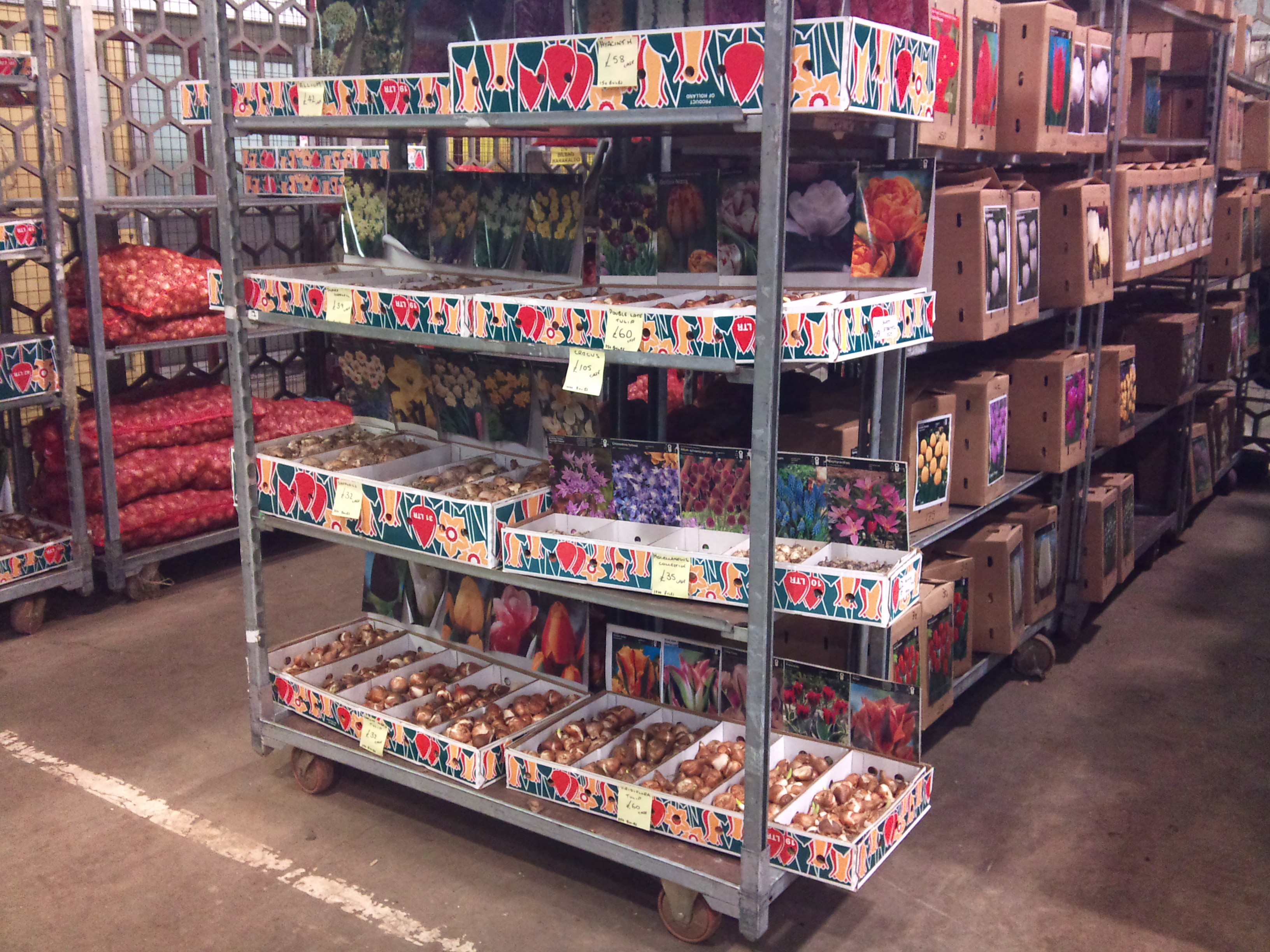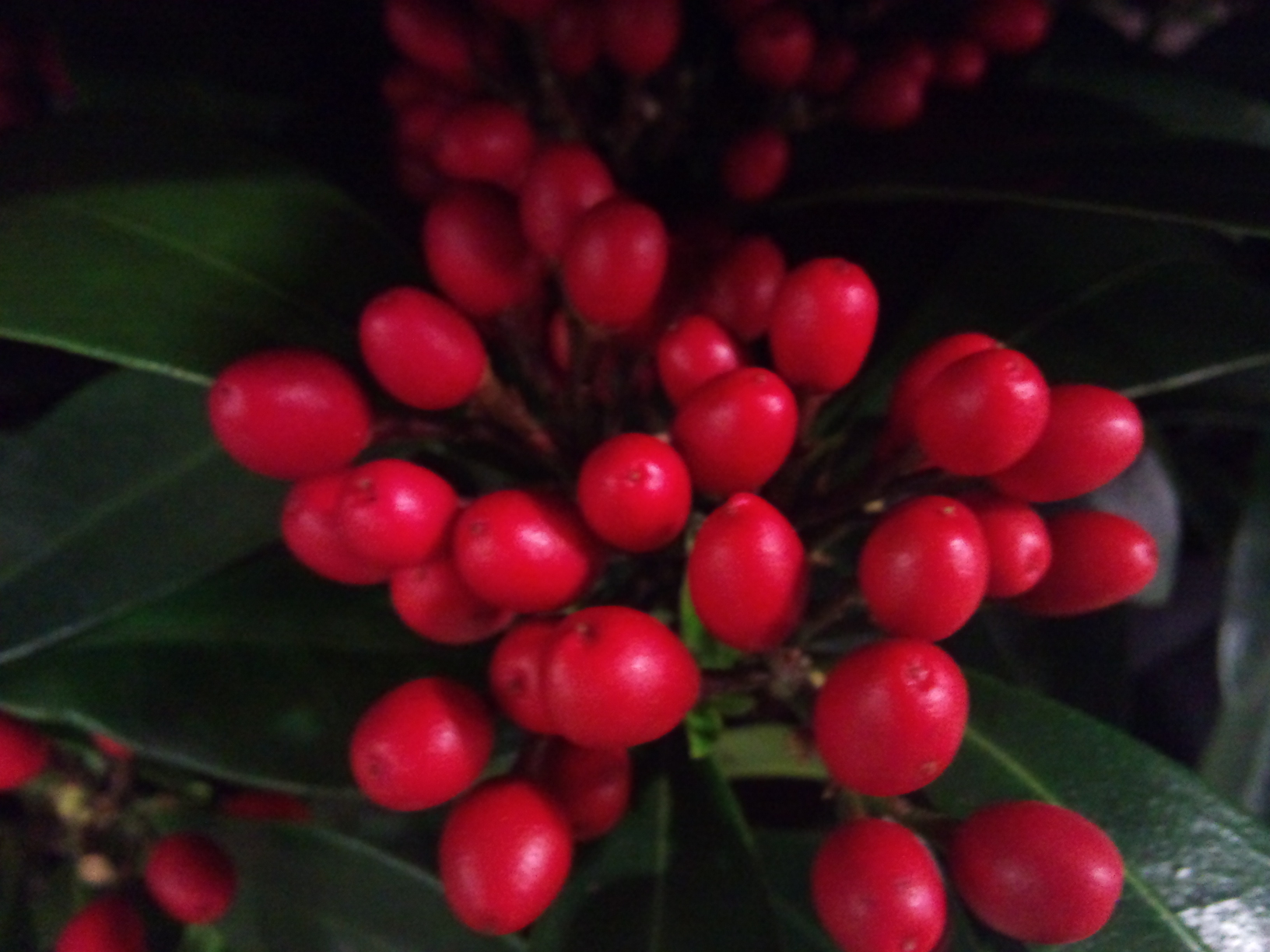 If you're planting tubs, or offer a garden service, you might like their latest addition, the Glove Rack. Save your manicure!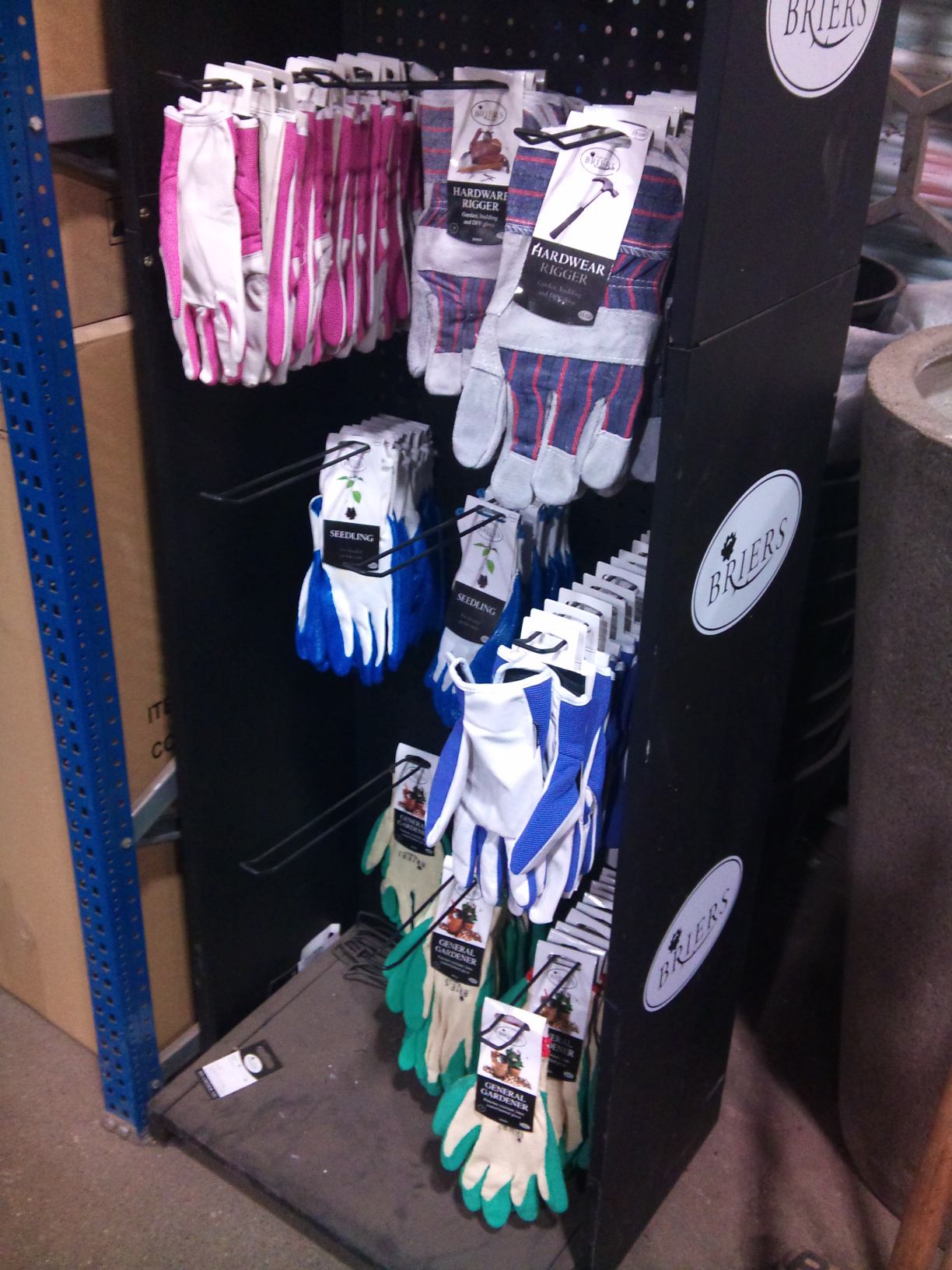 Abundant ilex at Dennis Edwards, behind so-cute mini anthuriums; I think they're lovely(s) too. Lots of cabbage in the market, including fancy potted ones at Evergreen, and plenty of cut stems for bouquet work, but the nicest perhaps are Dennis' lacy longstems.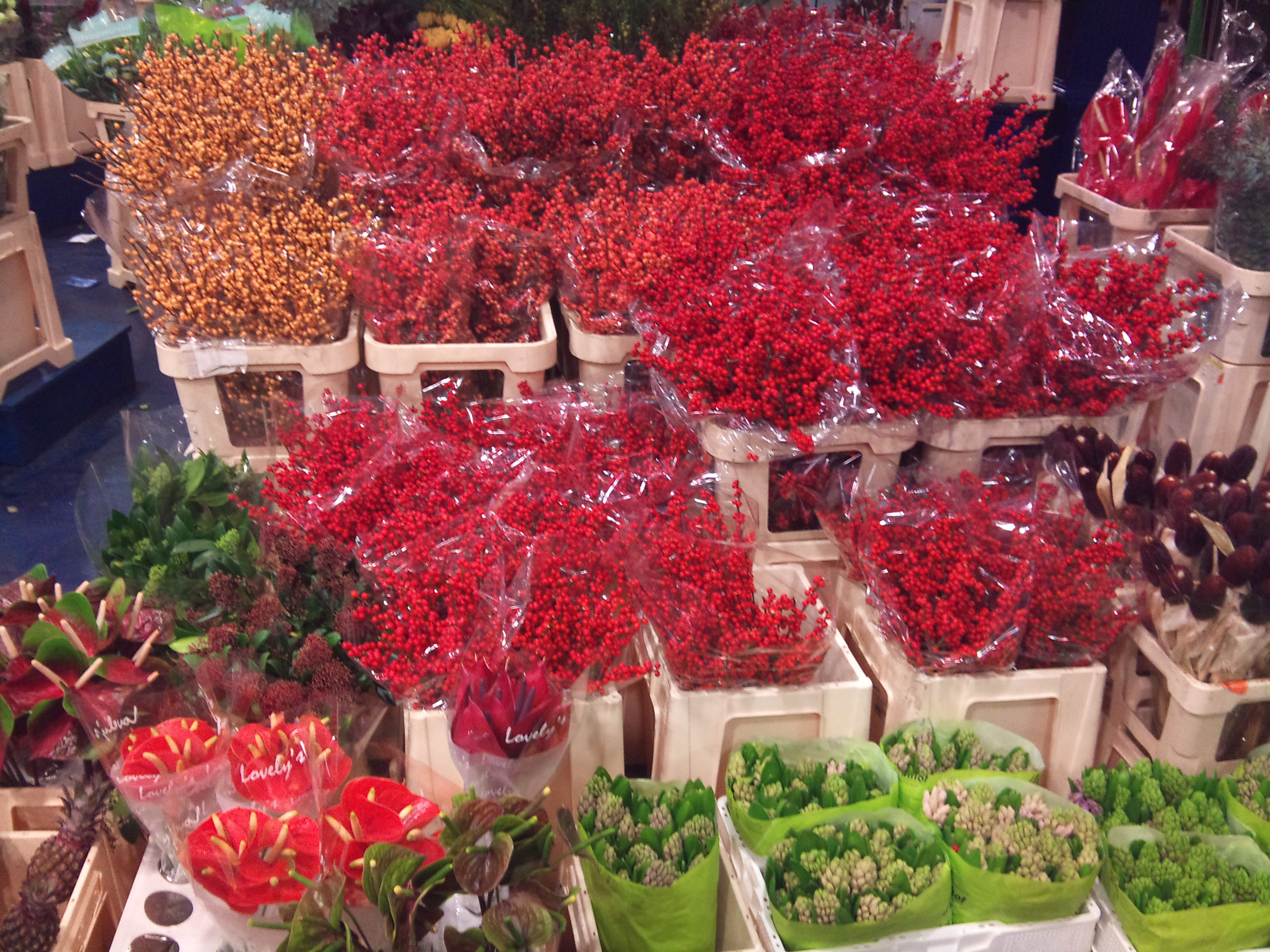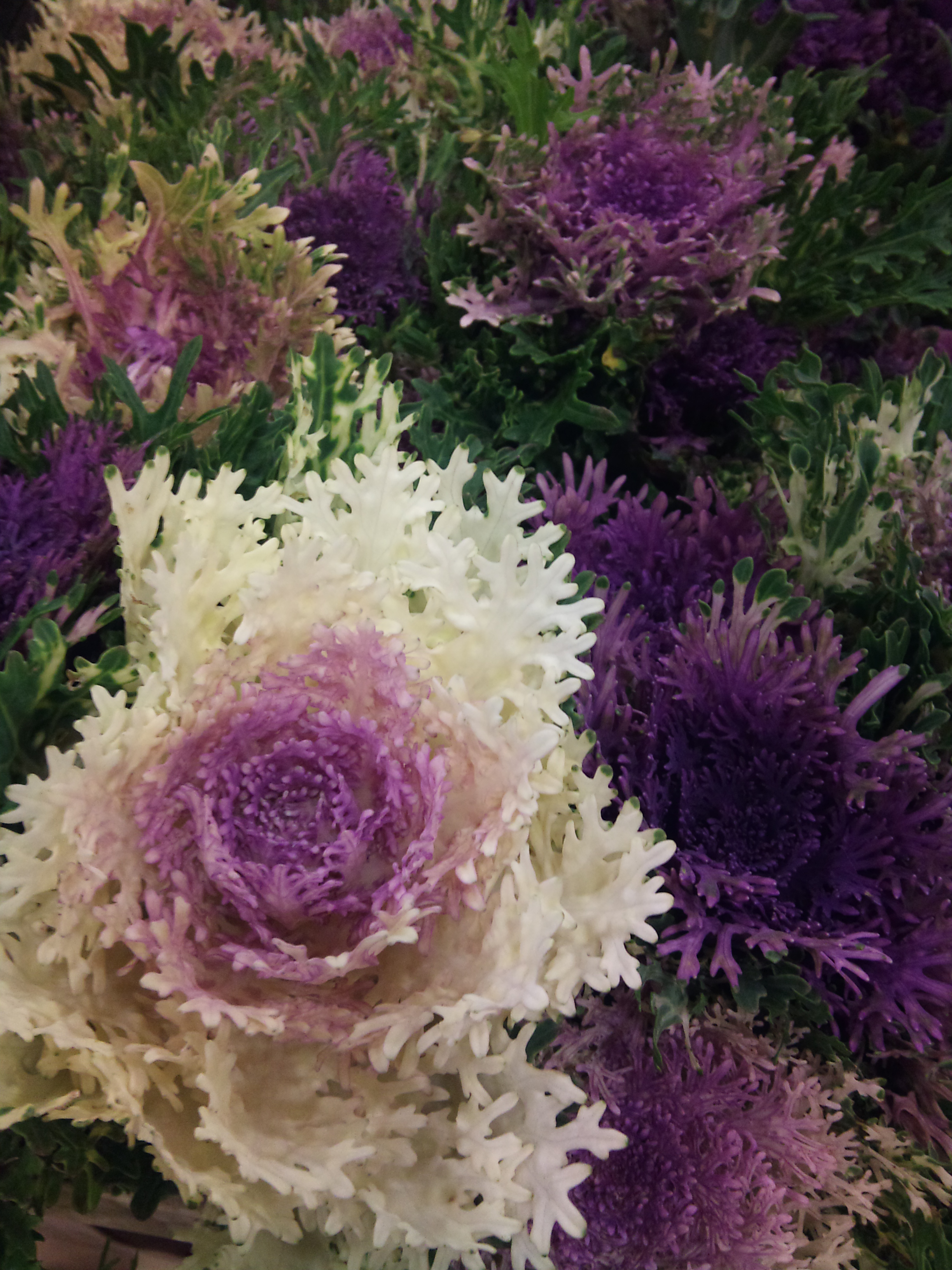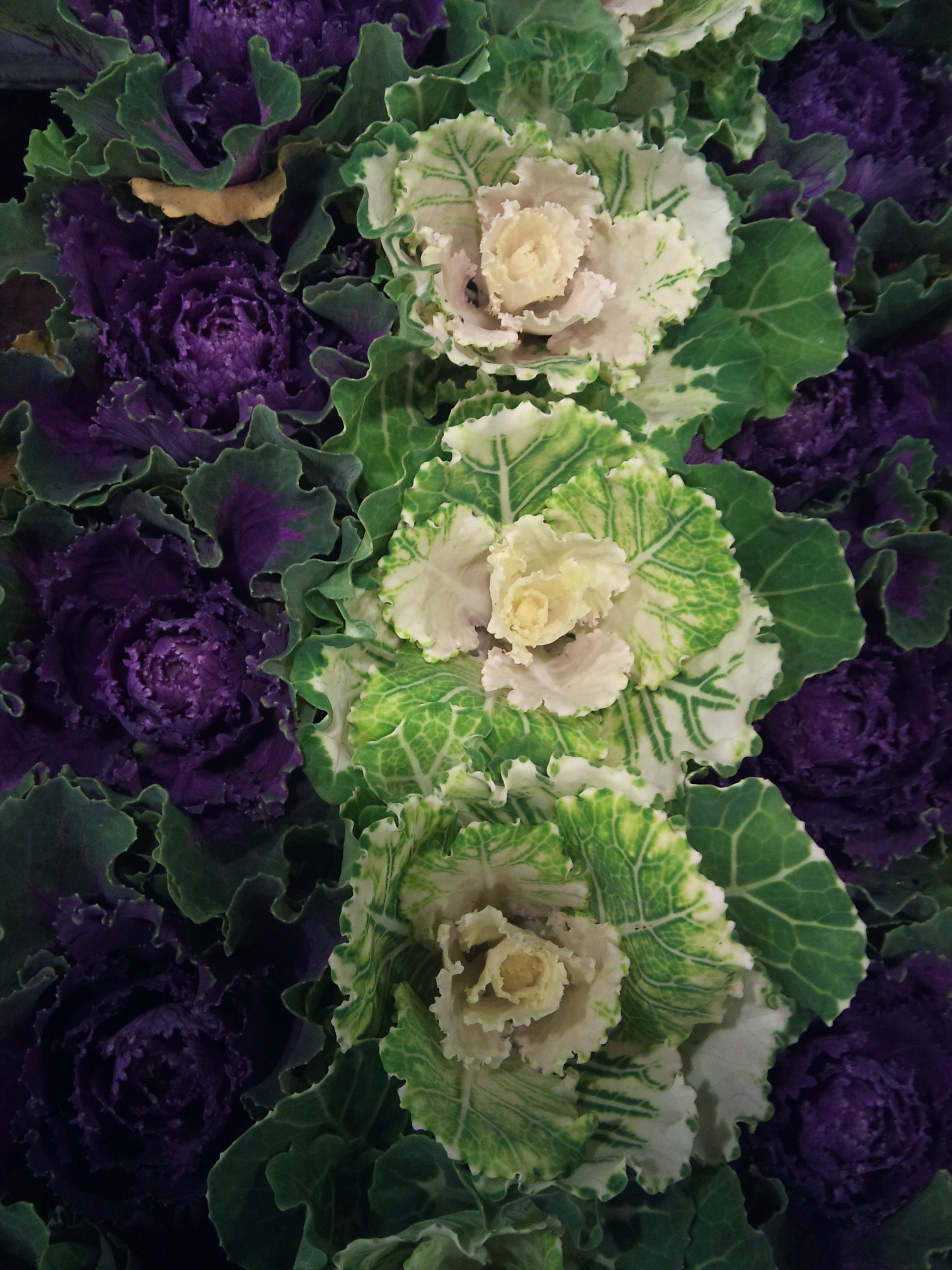 I sense the showbiz razzmatazz of Bond Premieres and Strictly Dance-Offs is having an effect on the market. Here's a clue, on a trolley of cyclamen; here's another, on a wrap of orchids. Superglam cymbidiums, potted and cut, are ideal for a prima ballerina's bouquet : glorious yellow at Evergreen, tan at Dennis Edwards, leopard-spotted at Goodchild – in a big orchid selection – and perfect pink  phalaenopsis at Alagar, ready for their closeup. I like Goodchild's idea for what to do with old deadheads – a little spa feature!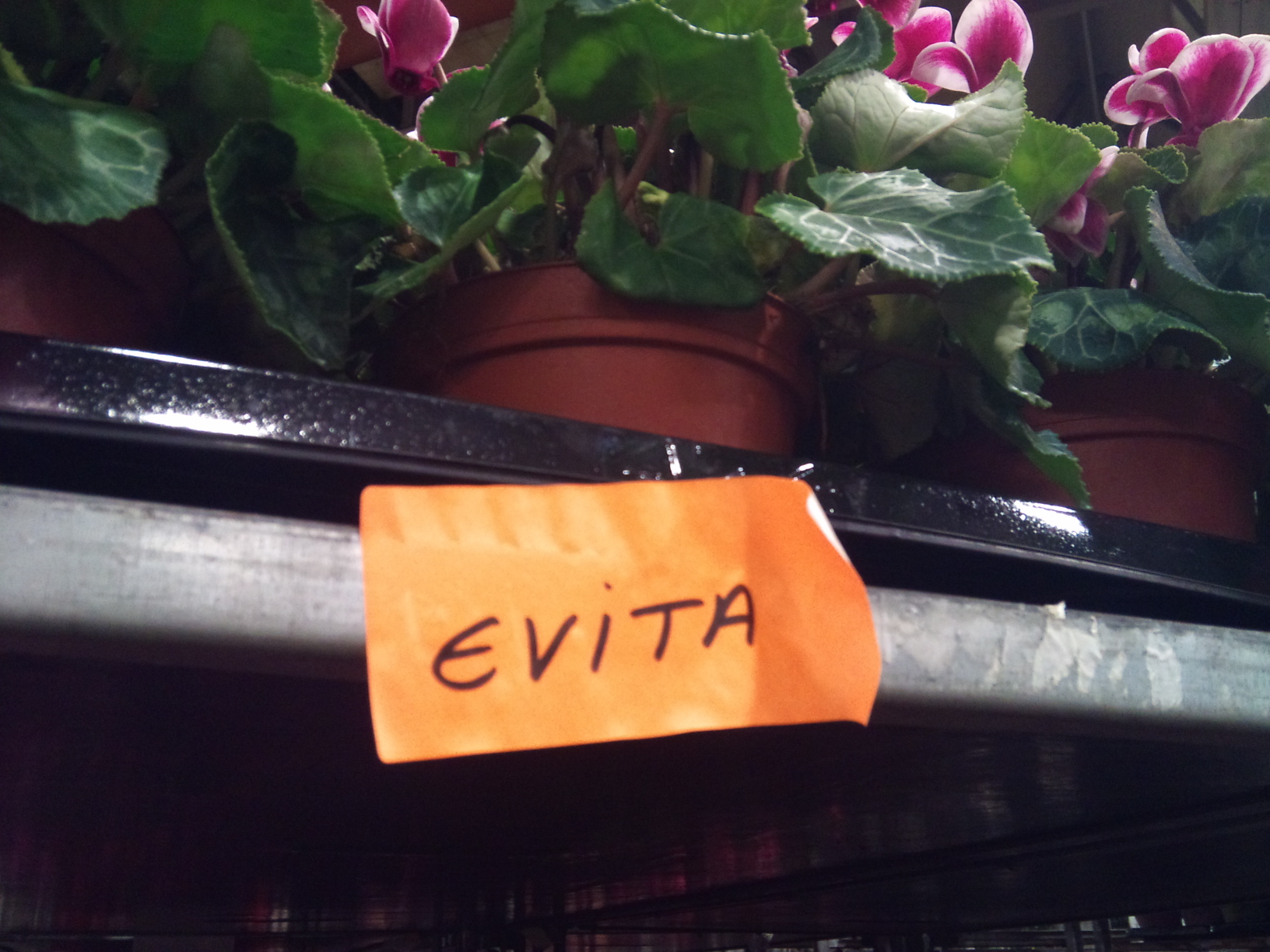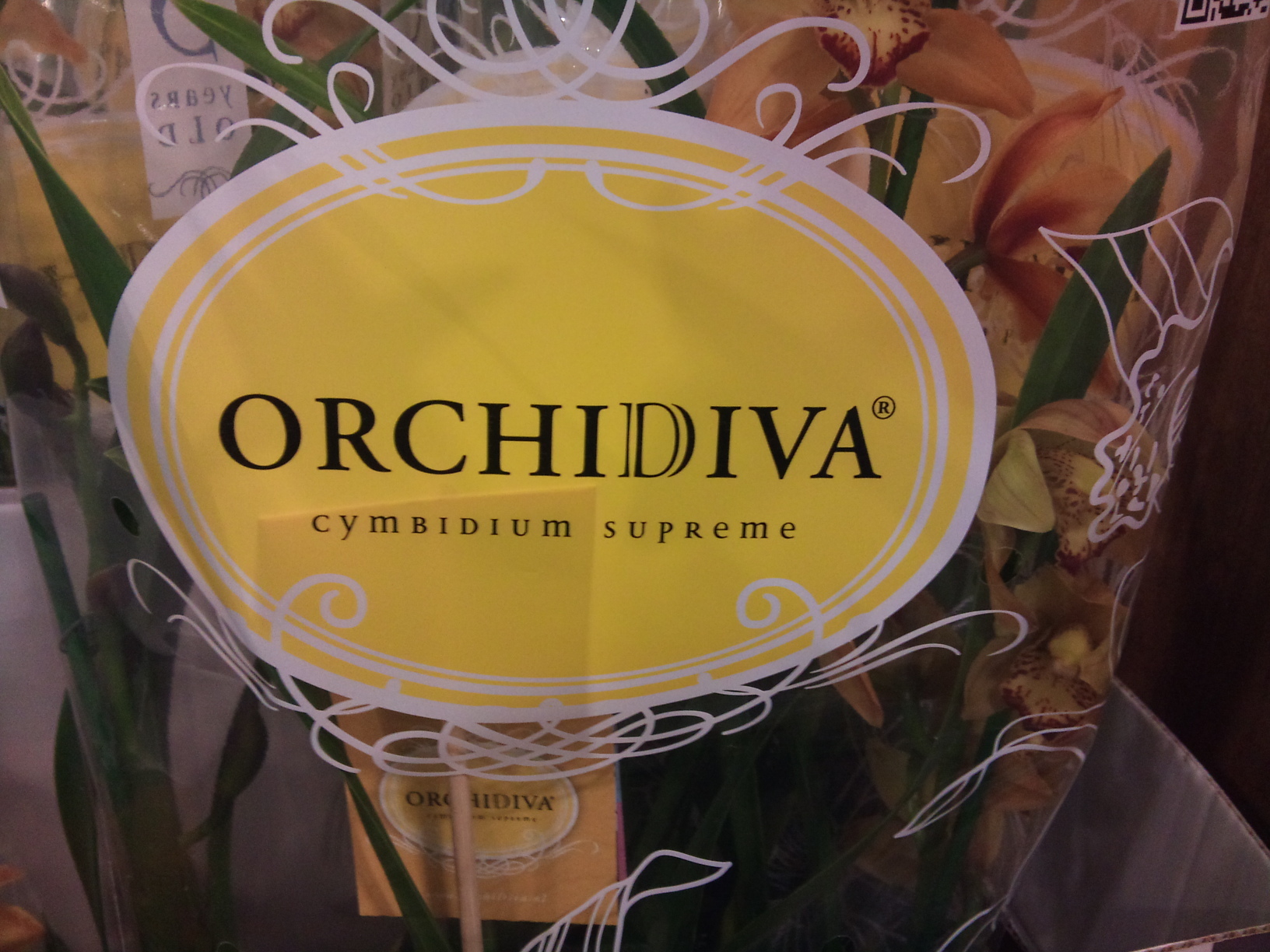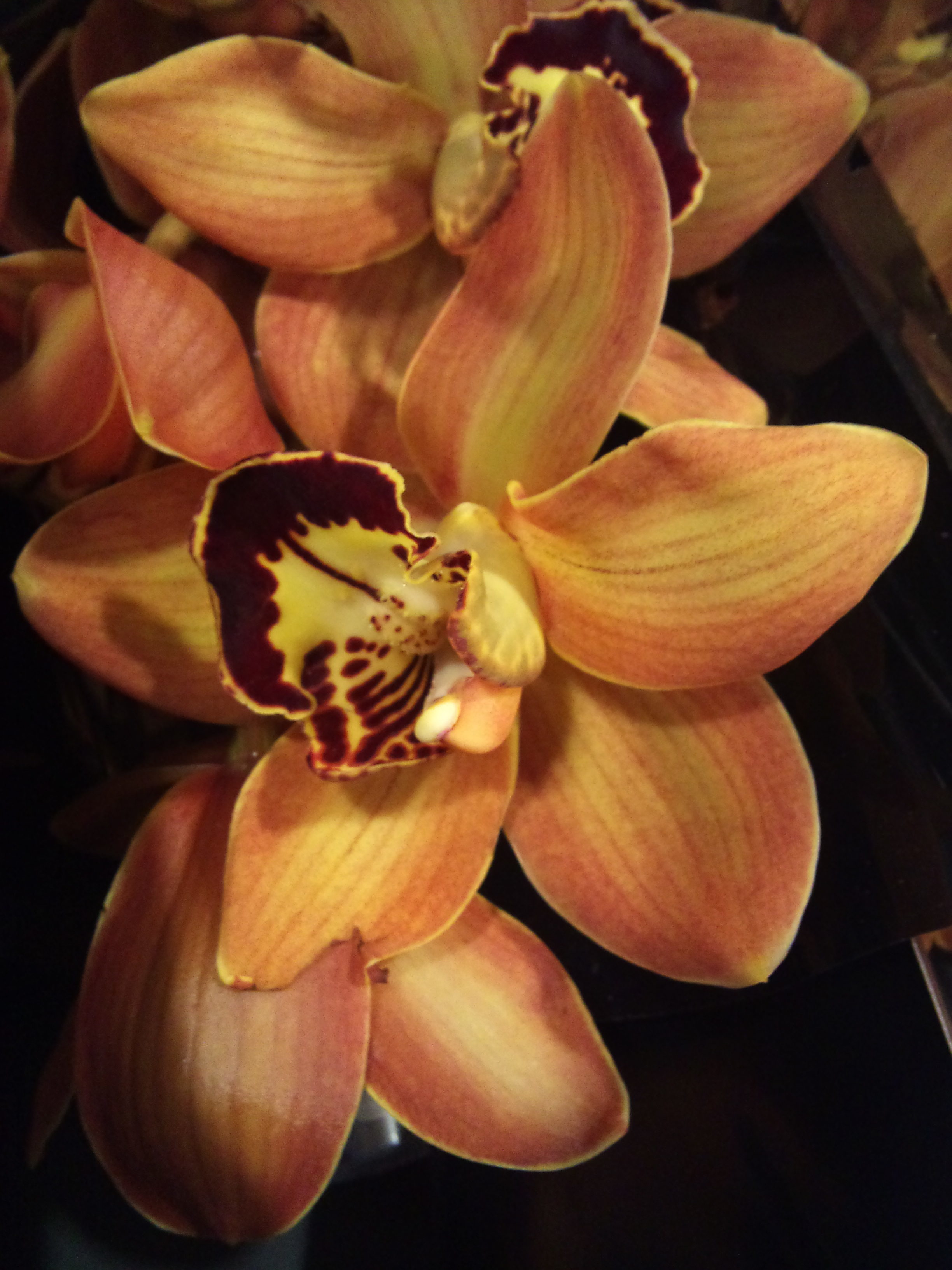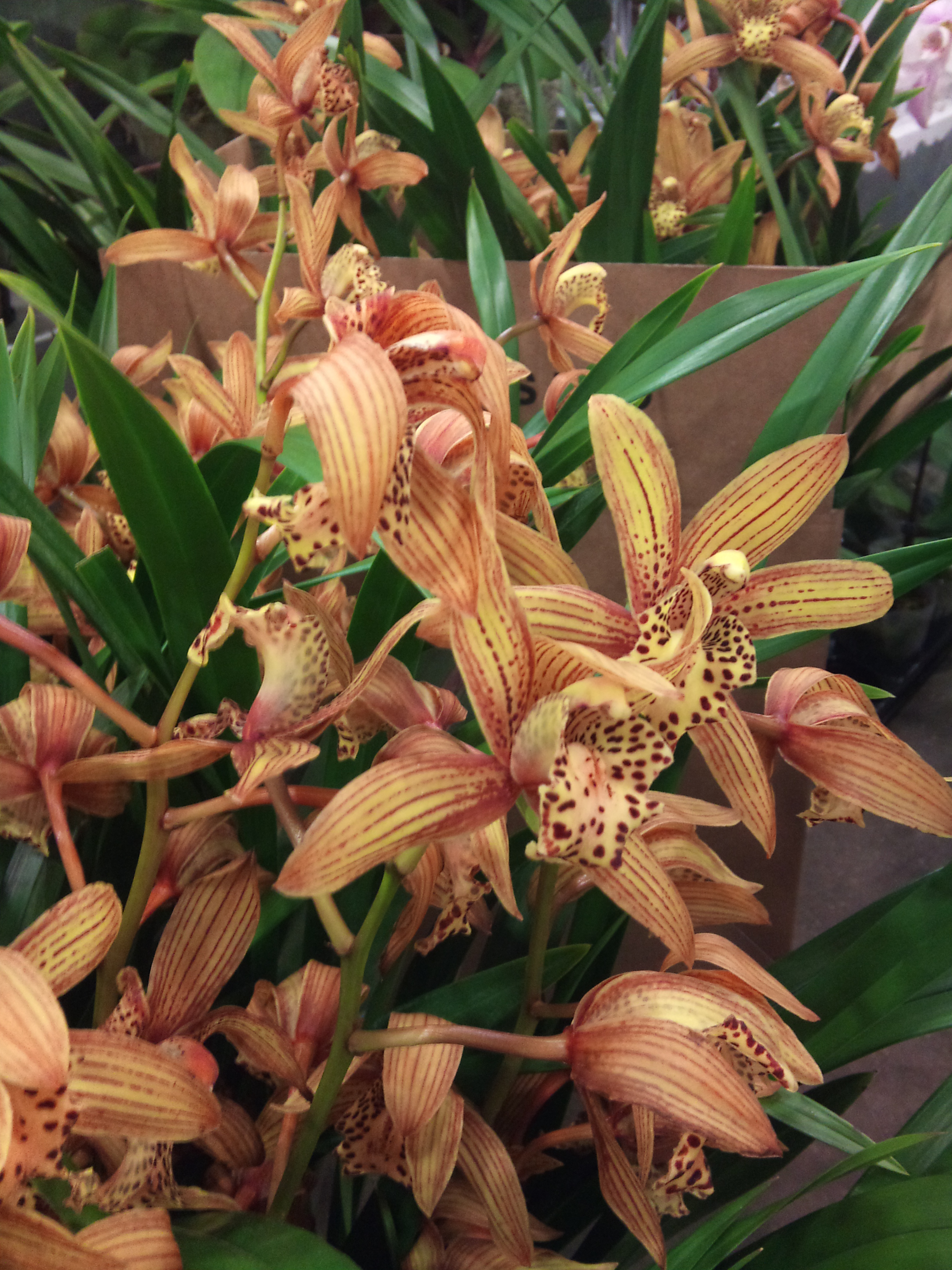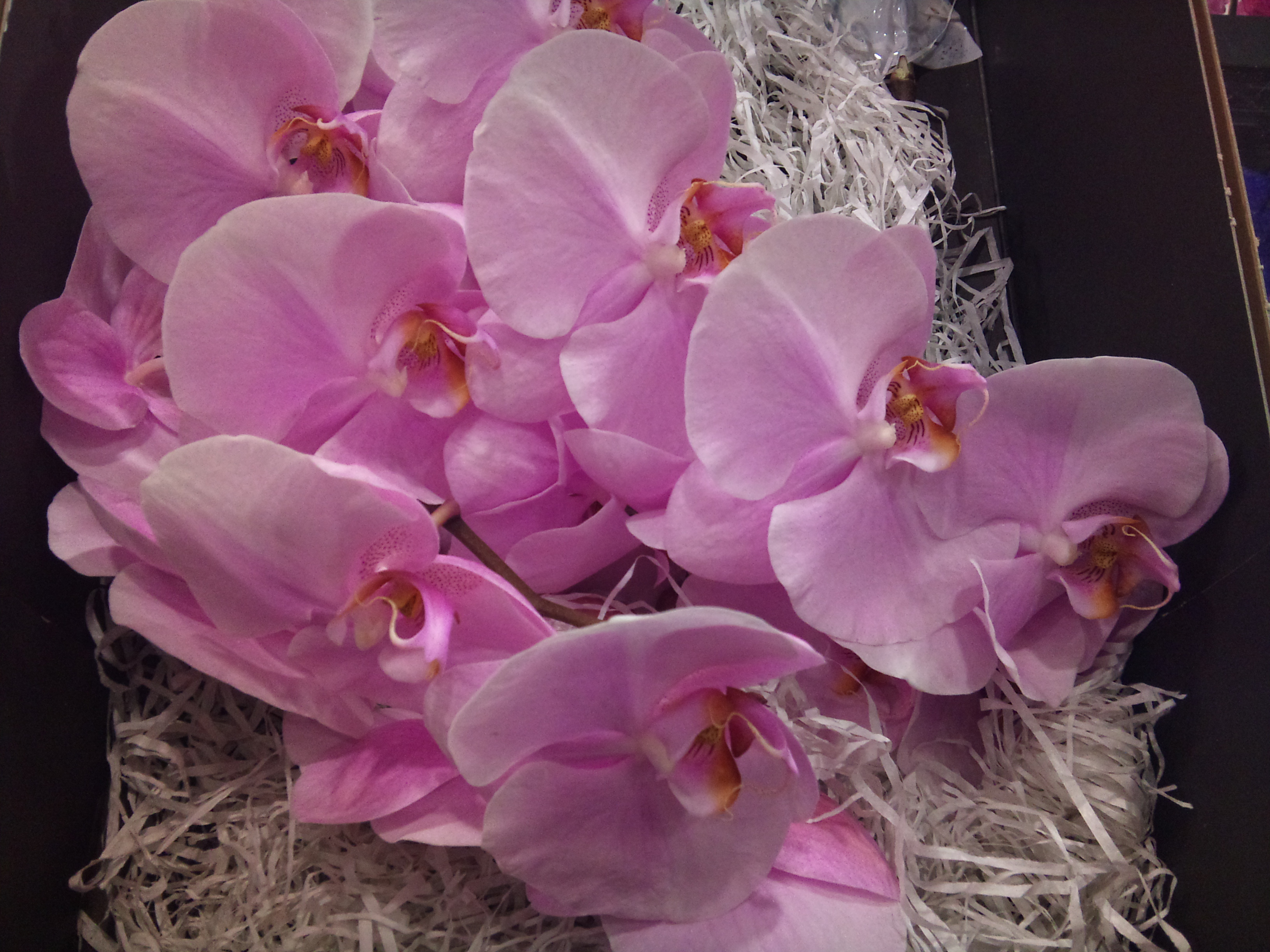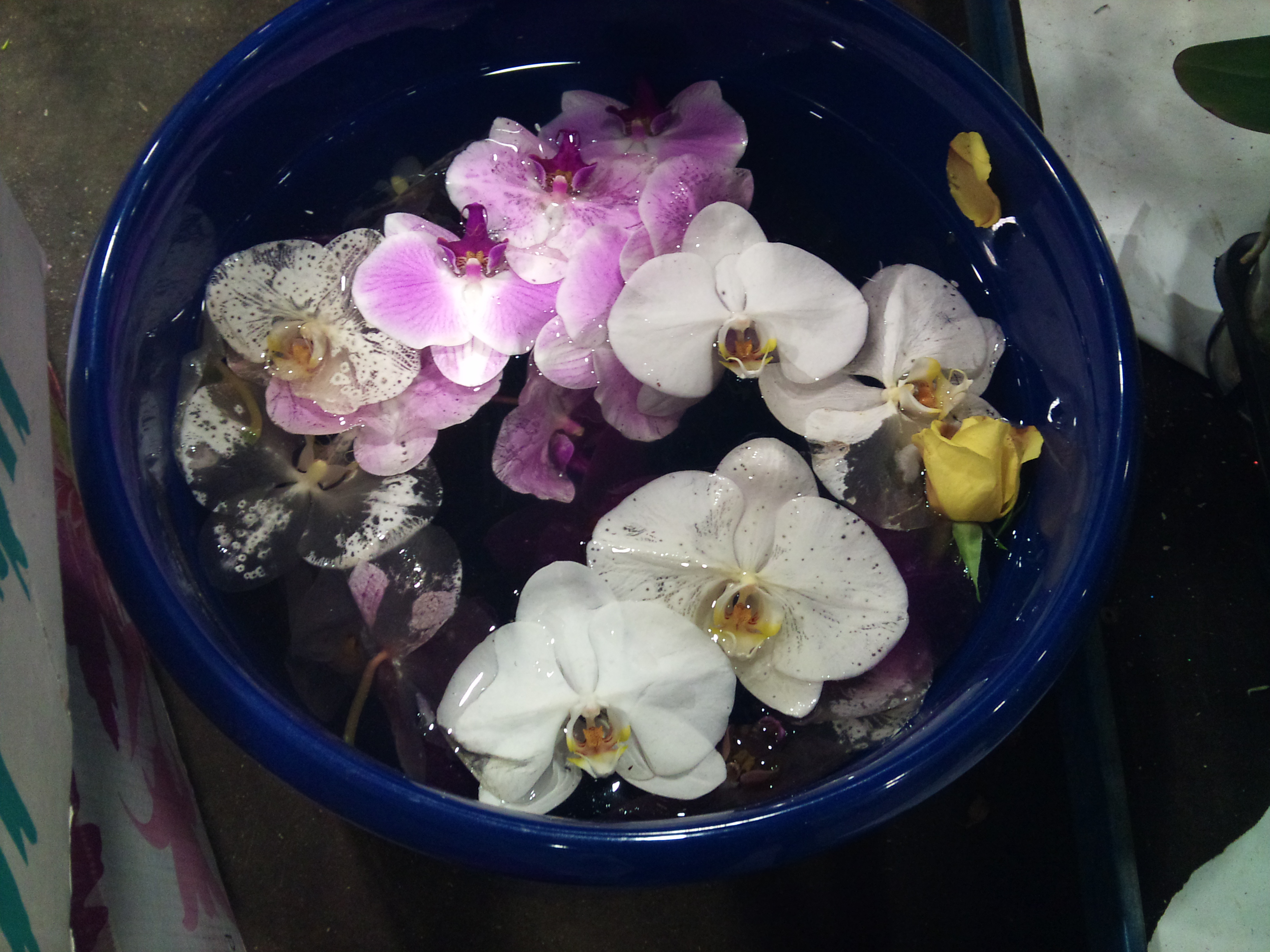 Primrose gloriosa vacuum-packed in individual pouches, to preserve their looks; pristine vrisea and bromeliads at Arnotts, just made for lining a catwalk or red carpet; and chrysanthemum blooms, English-grown at Pratleys, and classic bronze "Tom Pearce" at DG Flowers. These always seem very diva-ish to me, with their perfectly primped petals.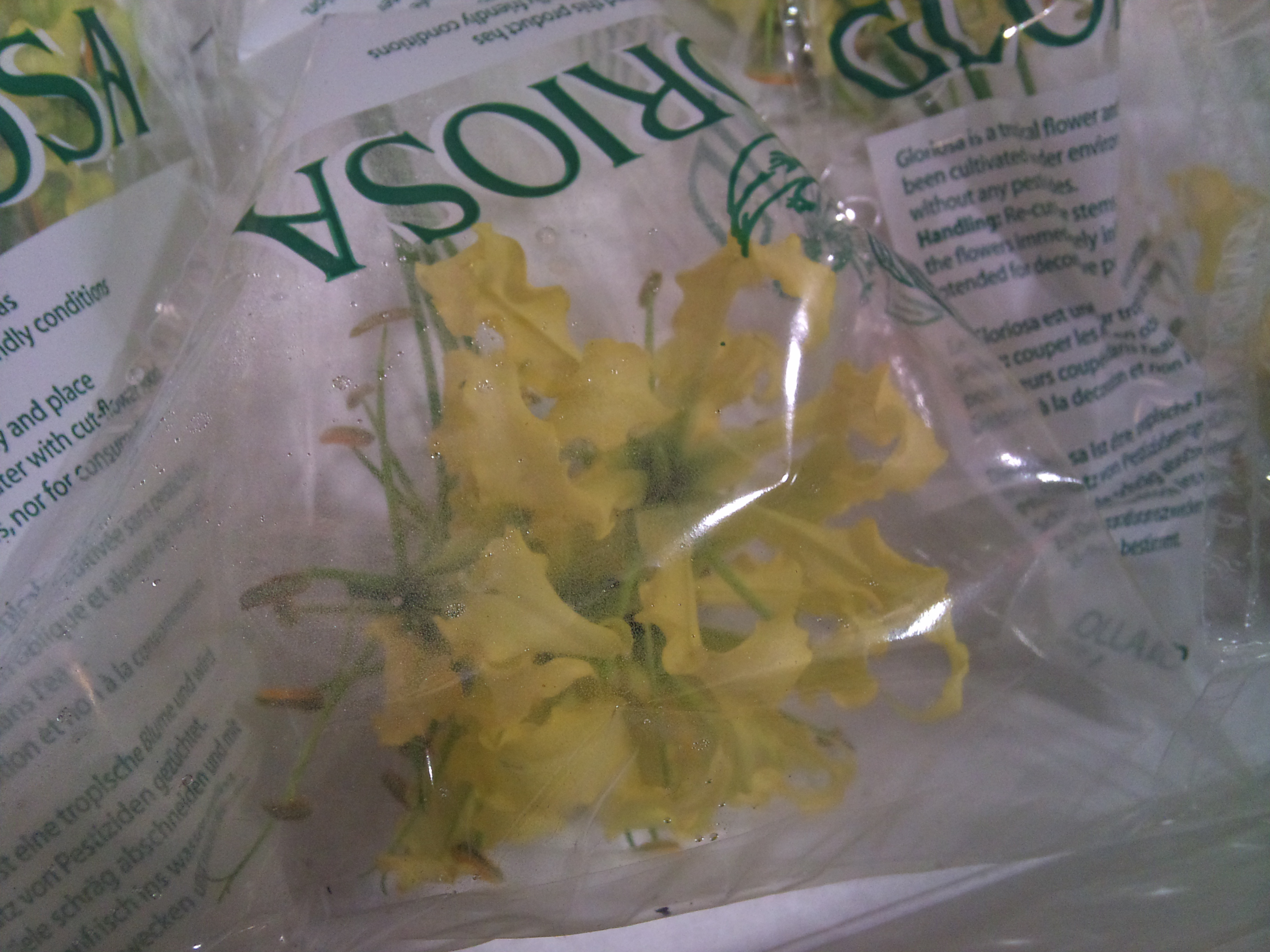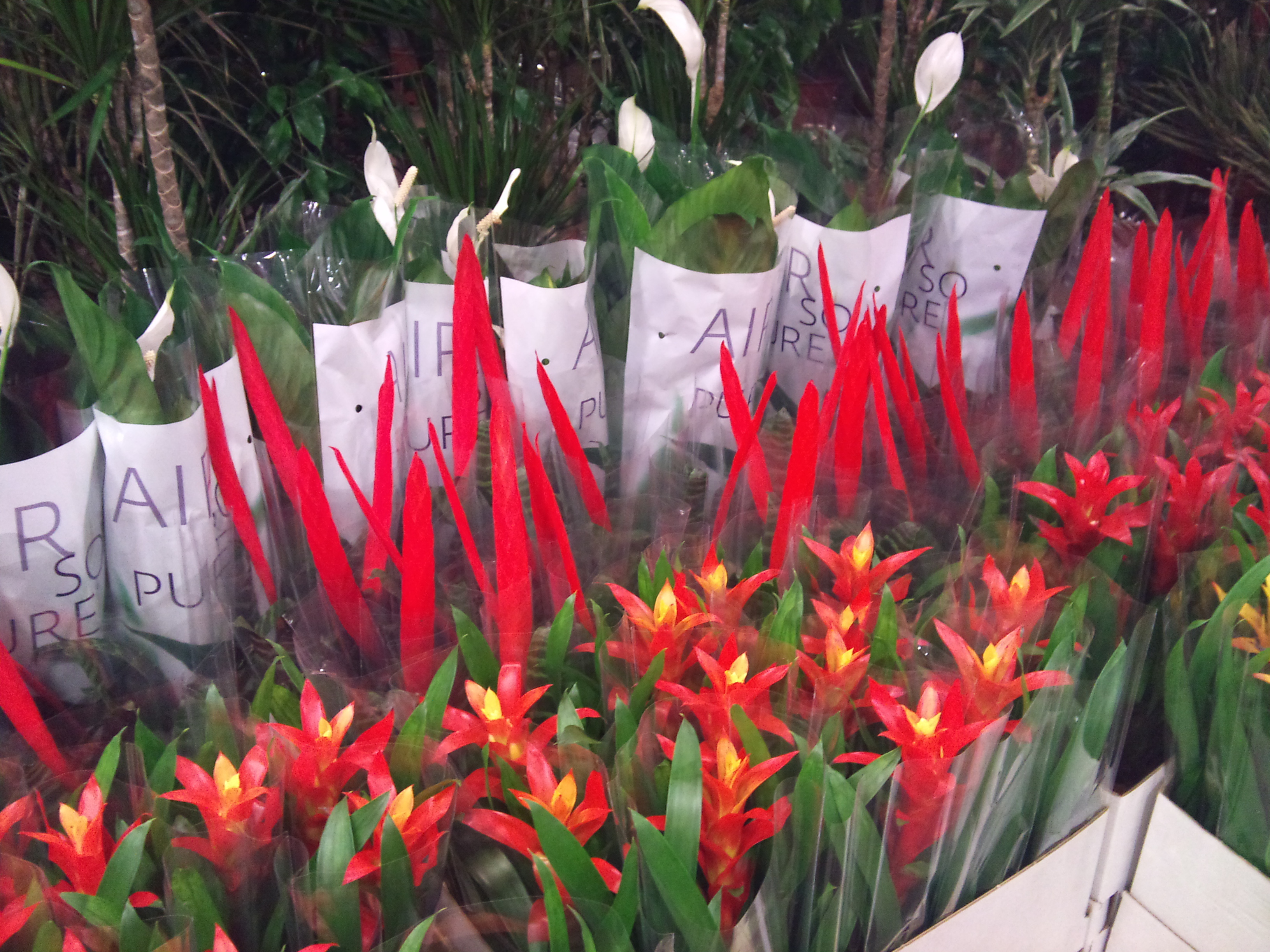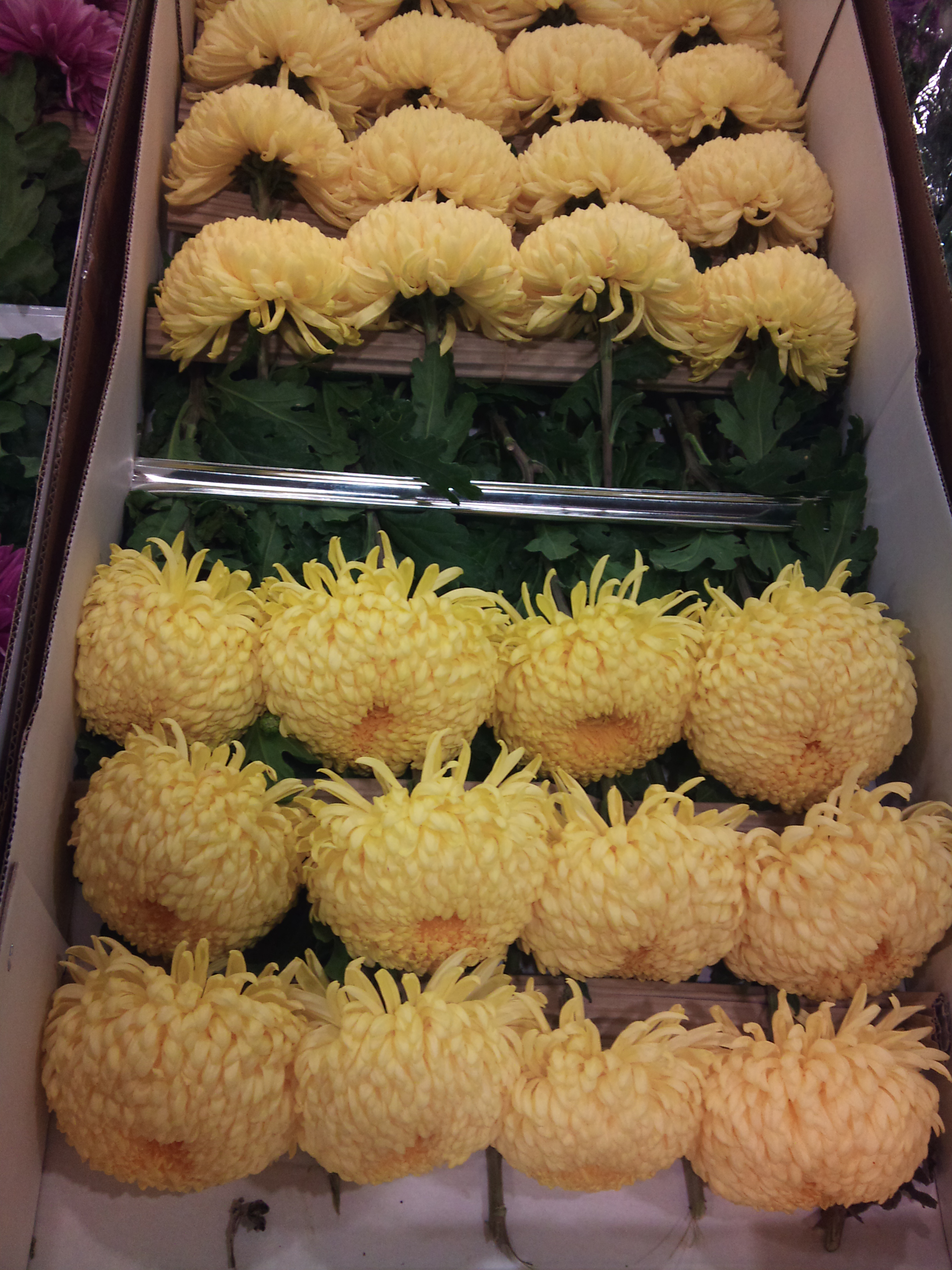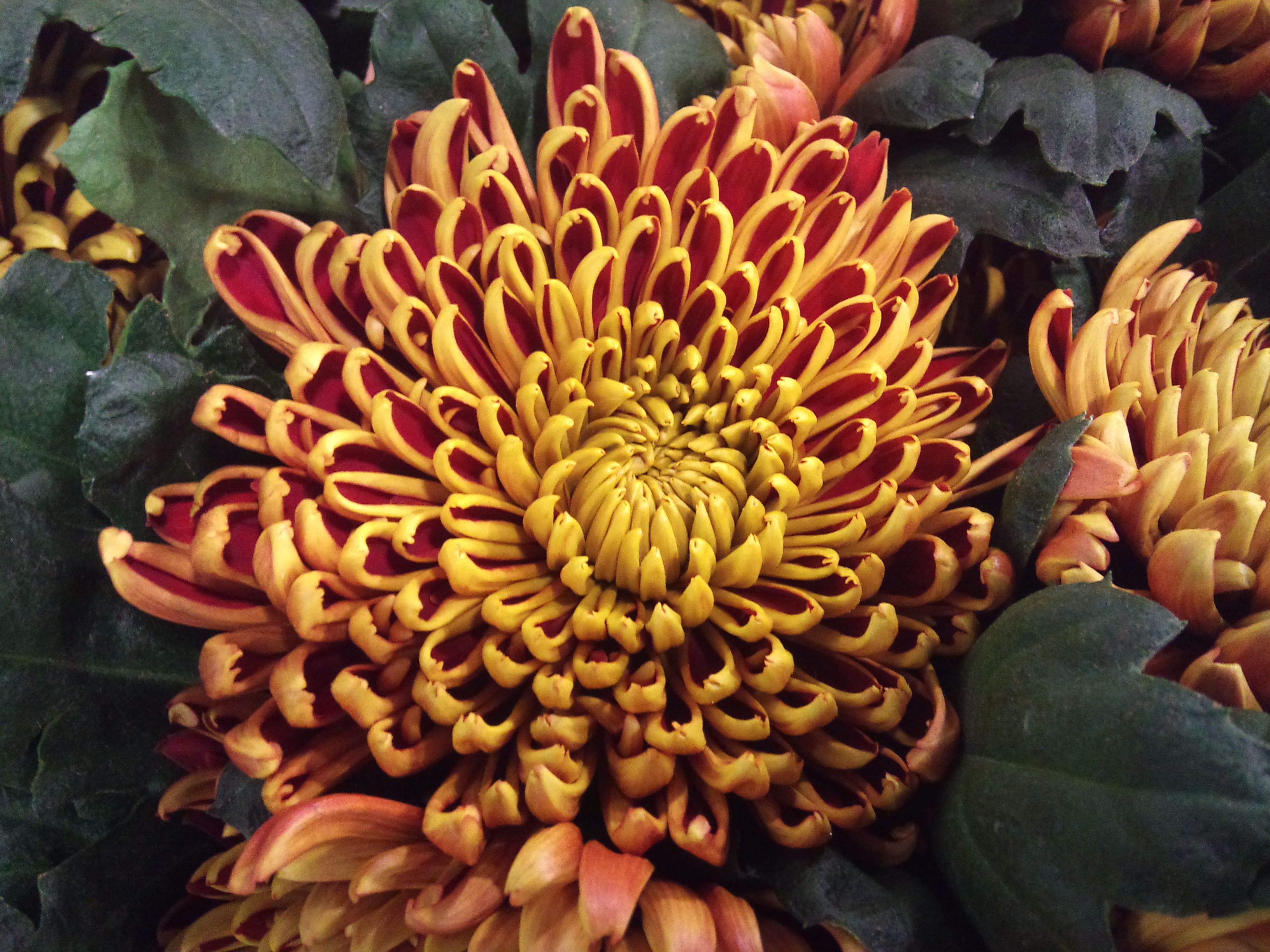 In true showbiz fashion, awards! Both go to Quality Plants, for Neatest Sales Desk (as tidy as a hospital lab); and Favourite Novelty. I thought bromeliad, but Craig put me right."It's a Tillandsia", he said, "called "Samantha"". Now, forgive me if your name is Samantha, but I picture a suburban mother of two, not a freakish-yet-beautiful Klingon.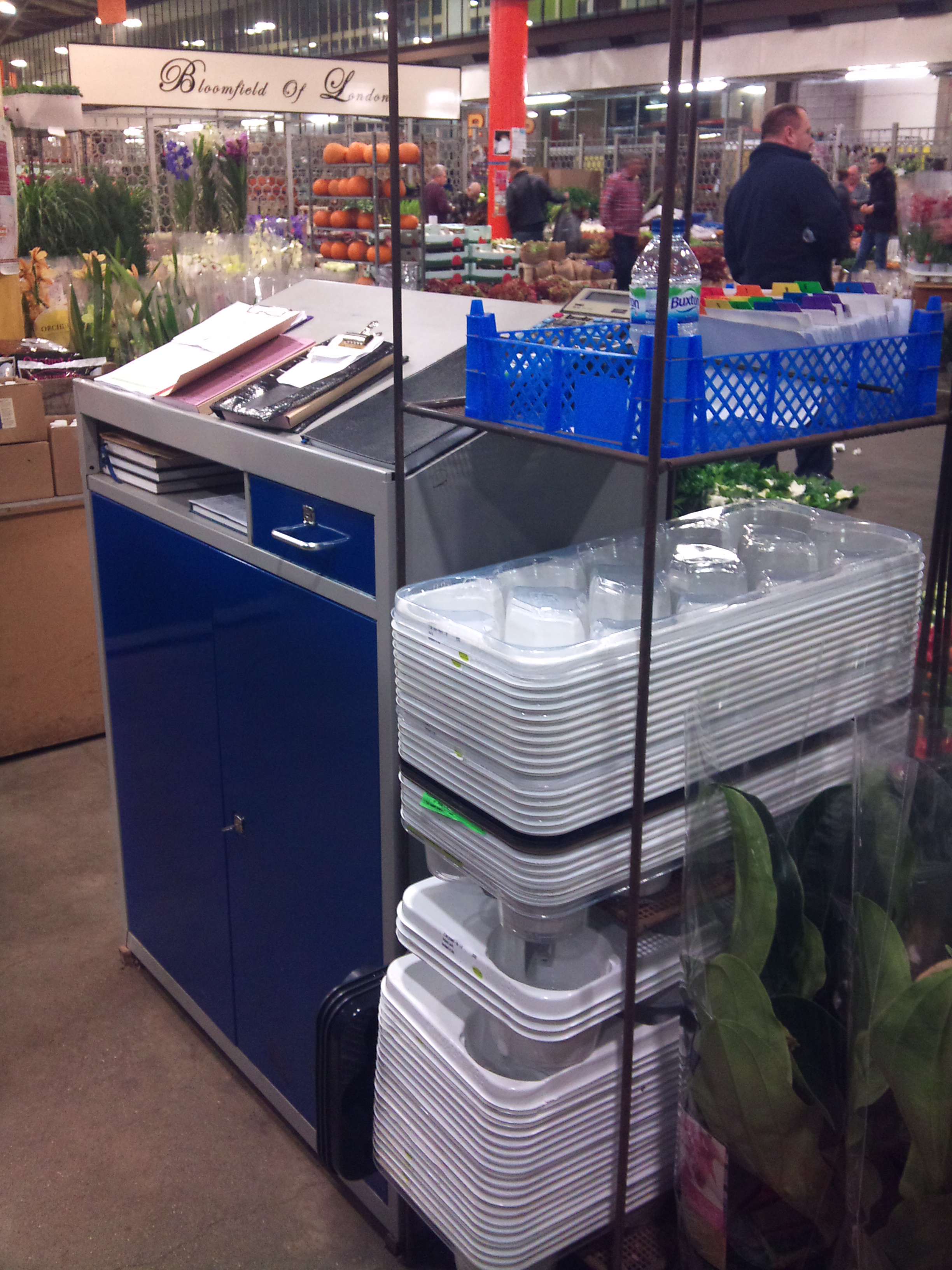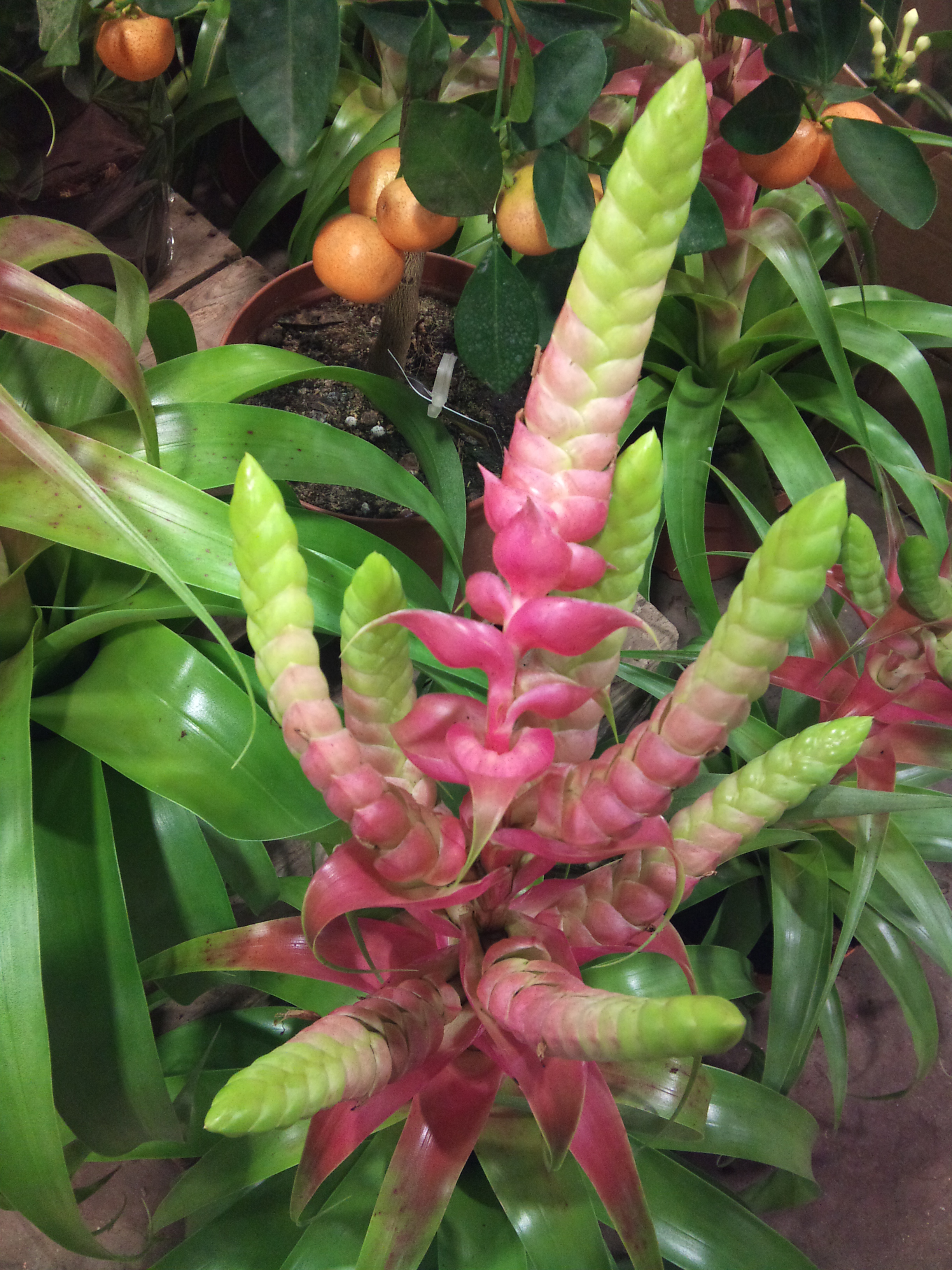 PS. Nordmann fir trees arrive this month. Only 7 ½ shopping weeks to go. Don't say I didn't warn you.