Wonderfully scented blooms, in the form of sweet peas and lily of the valley, are in abundance at New Covent Garden Flower Market this month.
You'll find both English and Dutch sweet peas (Lathyrus odoratus) in a wide array of colours. 
The English ones tend to be tall and come in cups in boxes, with the Dutch ones, which are usually shorter, coming in cups on trays.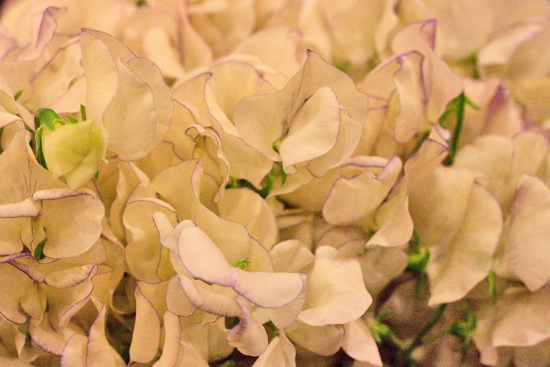 For those brides-to-be wishing to add a hint of Kate Middleton's bouquet to their big day, you'll find lily of the valley (Convallaria majalis) in ready supply.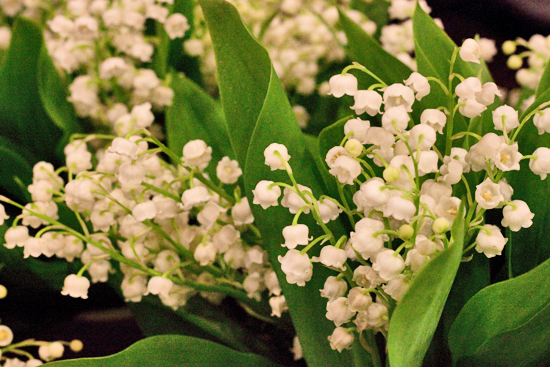 Did you know that in France, May 1st as well as being Labour Day, is also known as La Fête du Muguet? It's a traditional day to give loved ones lily of the valley, as the flower is considered a lucky charm.
Staying with the white theme, at S Robert Allen, they're selling these tiny daisy-like blooms called Tanacetum parthenium 'Pure Kamille', also known as feverfew.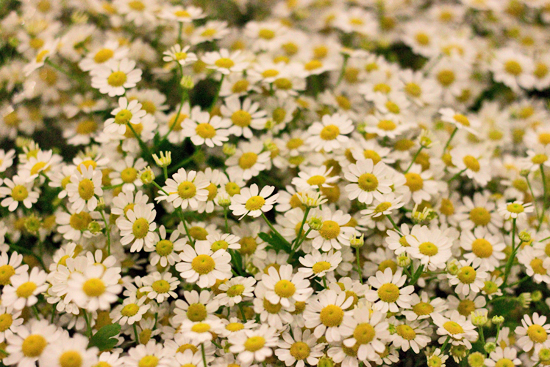 Outside at G B Foliage, there's an abundance of British greenery including whitebeam, also known as sorbus, pictured below.  Plus there's Viburnum tinus and hornbeam.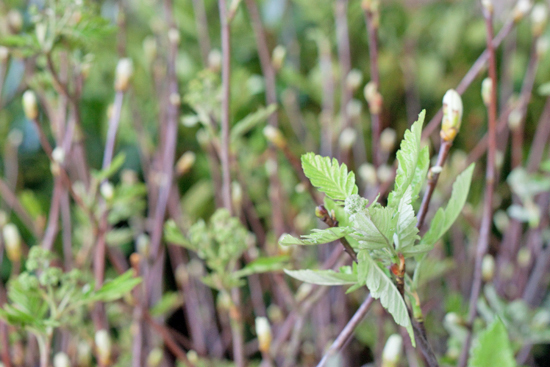 In gardens and parks, we're starting to finally see trees in blossom and you can now find branches upon branches at the Market, including this single white cherry blossom.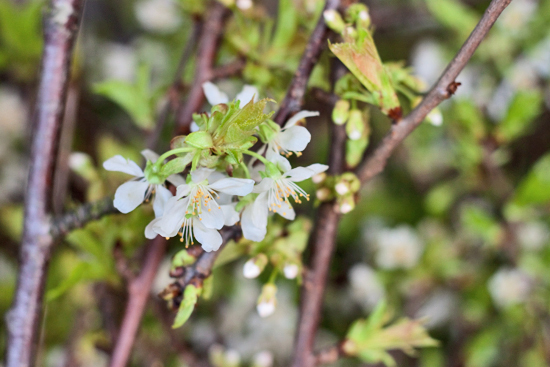 Dainty white forget-me-not blooms (Myosotis) are available at Dennis Edwards.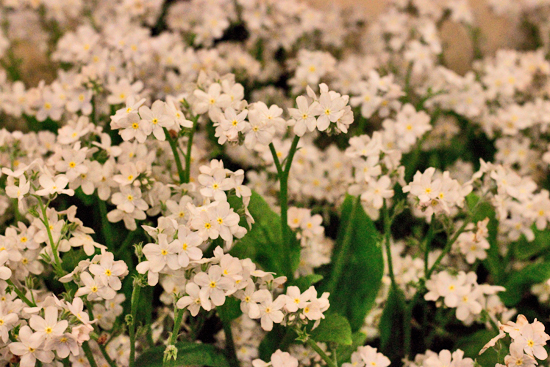 And at John Austin, I spotted the more common blue variety.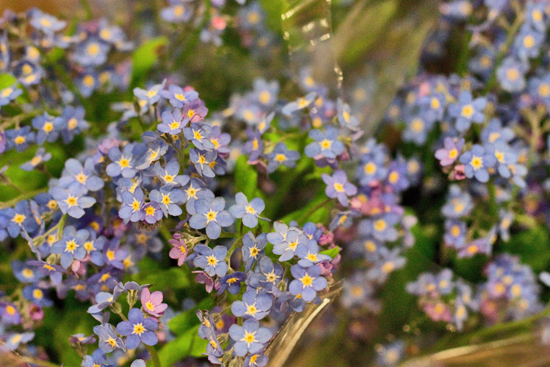 What a wonderful name for a flower, love-in-a-mist, also known as nigella…perfect for adding to bouquets for a 'just-picked' look.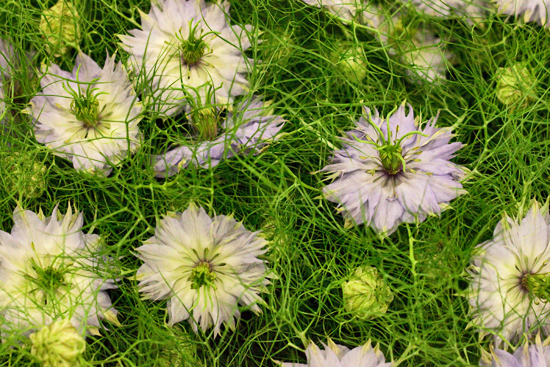 Isn't this variety of eryngium just wonderful?  It's called 'Magical Purple Falls' and is available at Alagar.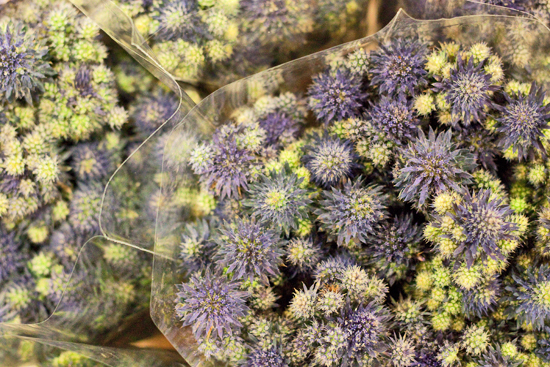 And this delphinium 'Blue Bee' with its very vibrant, piercing blue petals is a delight…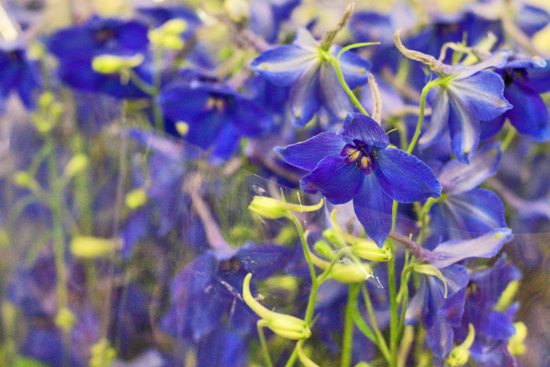 British bluebells, a sure sign that spring really is here, are now available at Pratley.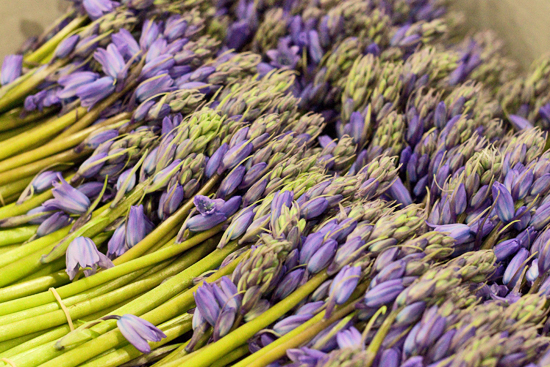 And here's Saul at Pratley…a font of knowledge when it comes to British blooms.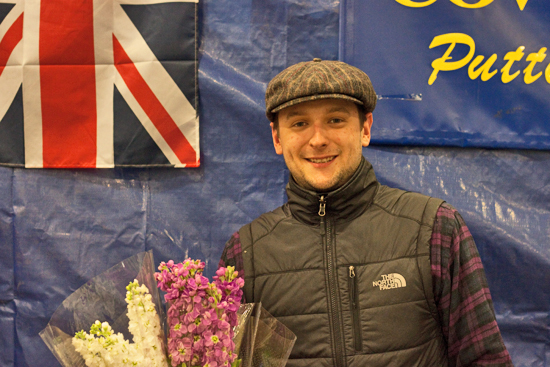 Pratley are now also selling clove-scented British stock (Matthiola incana).   
And if you arrive at the Market early, you may even be able to buy some home-grown ranunculus from their stand.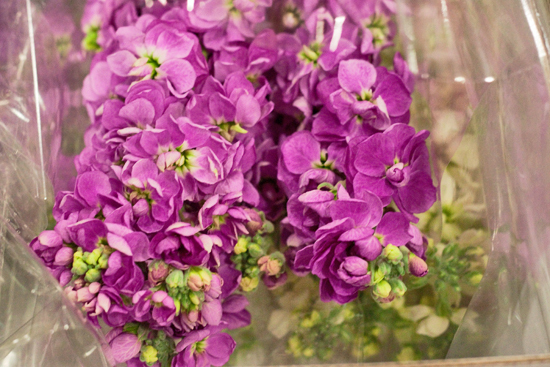 Hydrangeas are starting to appear this month.  There are so many different varieties and colours, with more due to be coming in over the next few weeks.

They'll be available from now until November, with the autumnal variety arriving later in the season.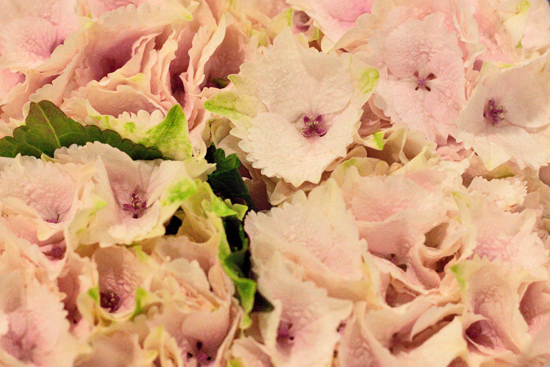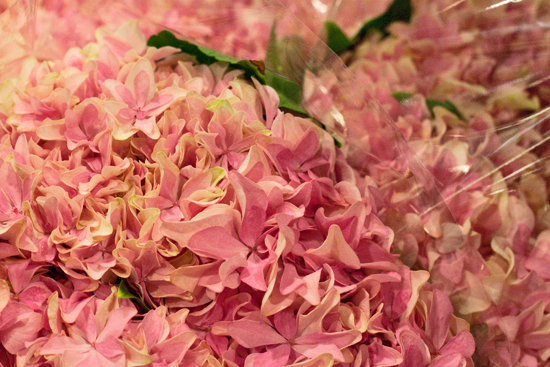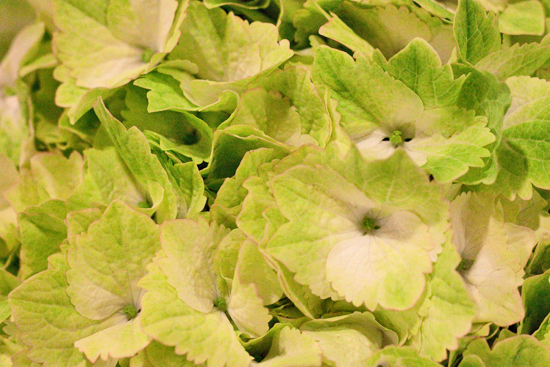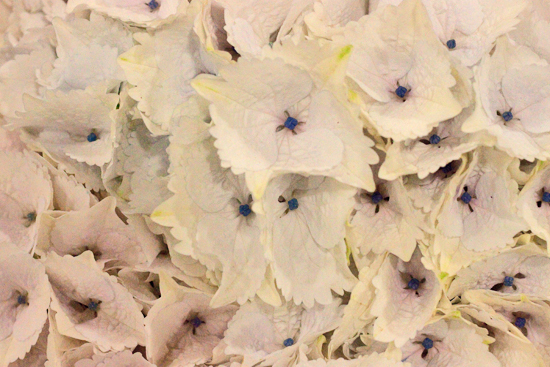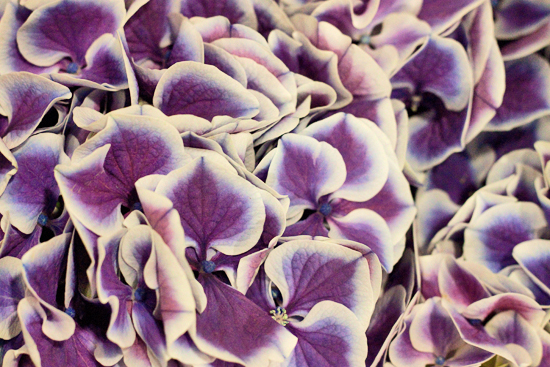 Staying with hydrangeas, but this time the plant as opposed to the cut flower, you'll find these very cute individual blooms, growing in pots at Quality Plants.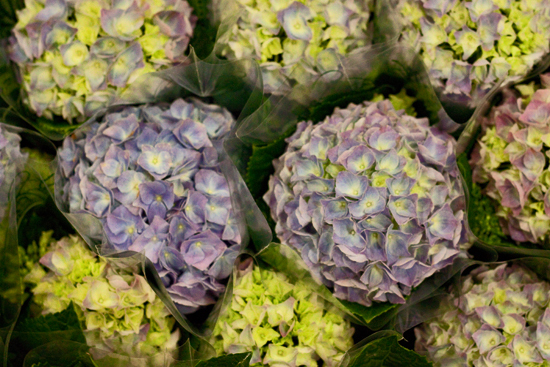 They also have a wide range of campanula plants including campanula 'Get Mee', campanula 'Pretty Mee' and campanula 'Spring Bell', which is pictured below…all perfect for selling as gifts.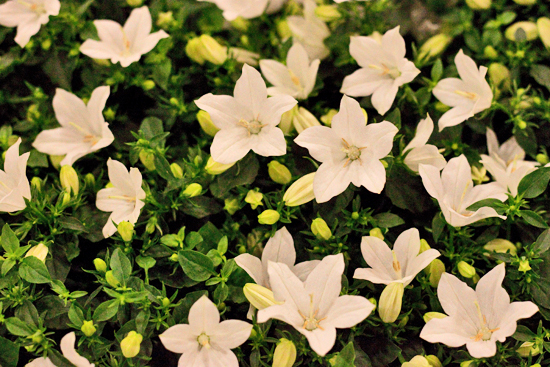 For something a bit more unusual, which would certainly add a pop of colour to the recipient's day, how about Lewisia cotyledon?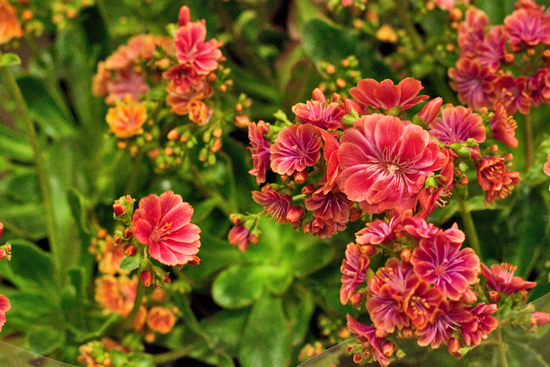 Over at Bloomfield, these stunning pink roses, officially named 'All 4 Love' are sometimes re-spelt as All Four Love by traders and florists…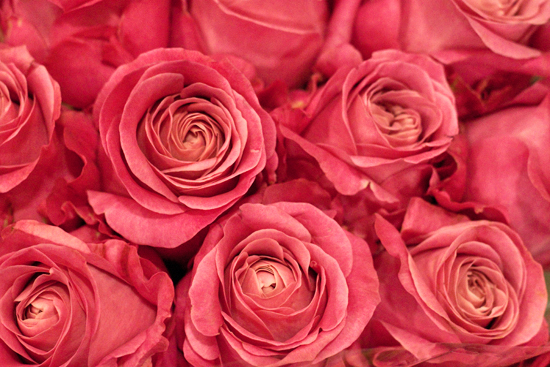 And at Dennis Edwards, I spotted these gorgeous chocolatey brown roses called Matilda.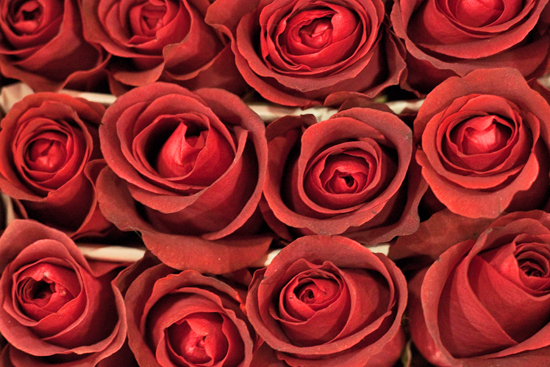 This quirky Dutch rose call Ivanhoe, with its lime green centre, would certainly prove to be a talking point in your shop.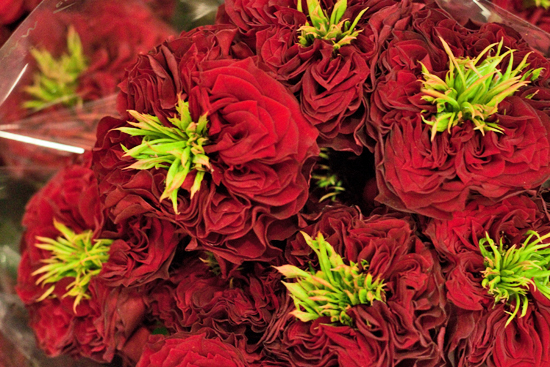 Over at Alagar, there's this green trachelium with its fabulous fluffy texture…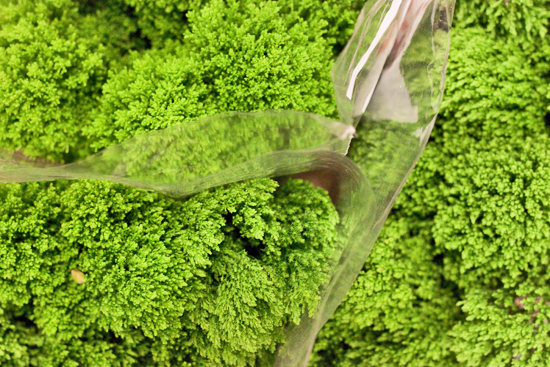 And at S Robert Allen, these colourful aquilegias…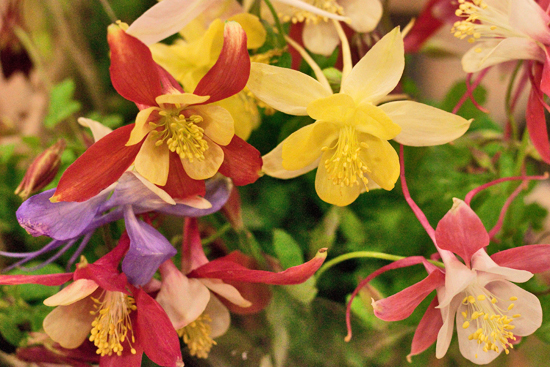 At John Austin, there are protea Susara, which are native to South Africa.   
If you're looking for inspiration of how to use these flowers for wedding work, do take a look at the South African blog, SouthBound Bride.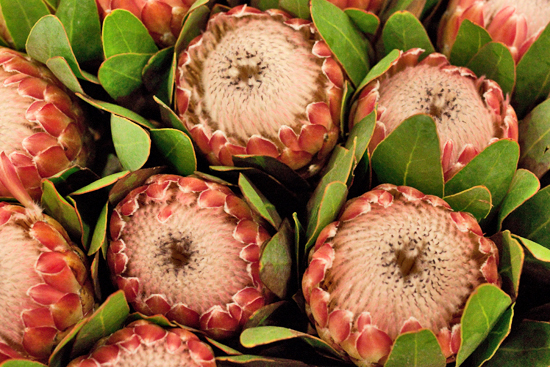 Masses of campanulas are available as cut flowers in pink, white and purple.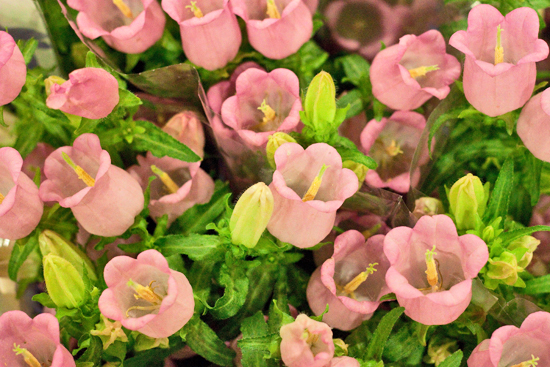 And frothy astilbe in pink and white is starting to appear.  Did you know that its common name is false goat's beard?!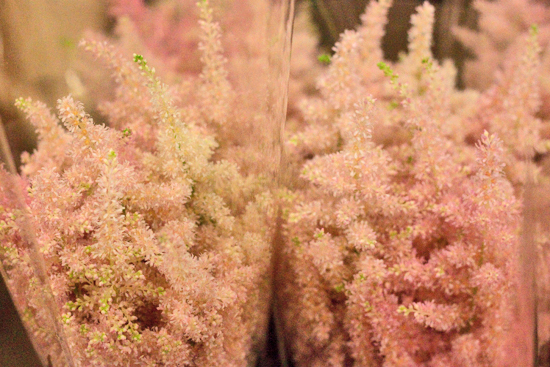 At D G Wholesale Flowers, they have these peach Oriental lilies called Saltarello, which David said proved to be very popular last year.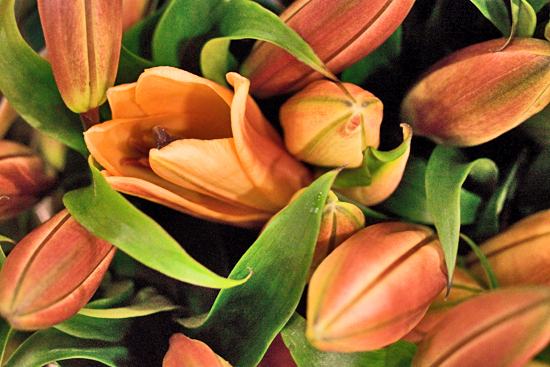 And several different varieties of sunflowers (Helianthus) are starting to become available at the Market.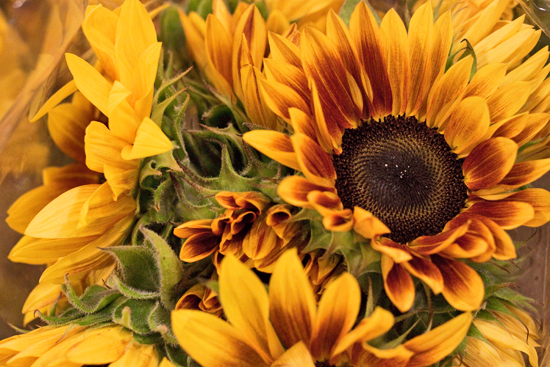 Whittingtons have a new giftware department, in a back room behind their main stand. There you'll find a range of gifts for your shop, including these rustic watering cans and jugs.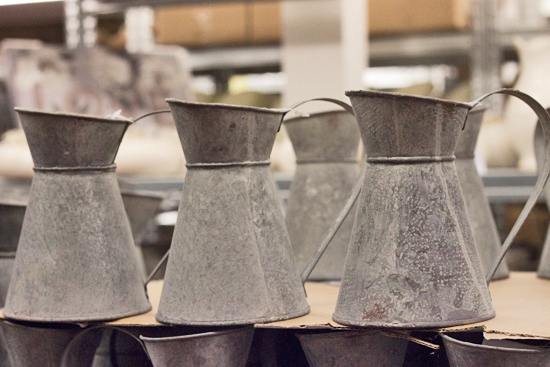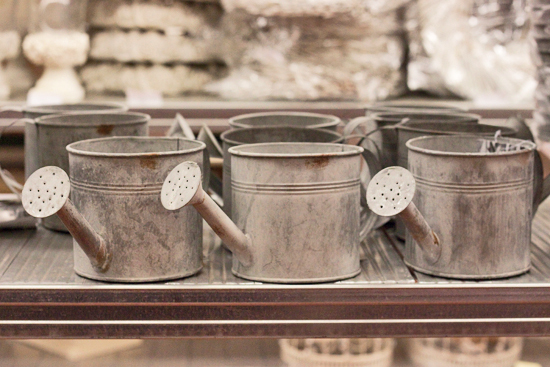 And also at Whittingtons, I spotted Paul pricing up place cards for weddings, along with lots of sundries.

This month, I'm going to leave you with these very lofty foxgloves (Digitalis) which are available at Bloomfield…perfect to add drama and height to large tablecentre designs.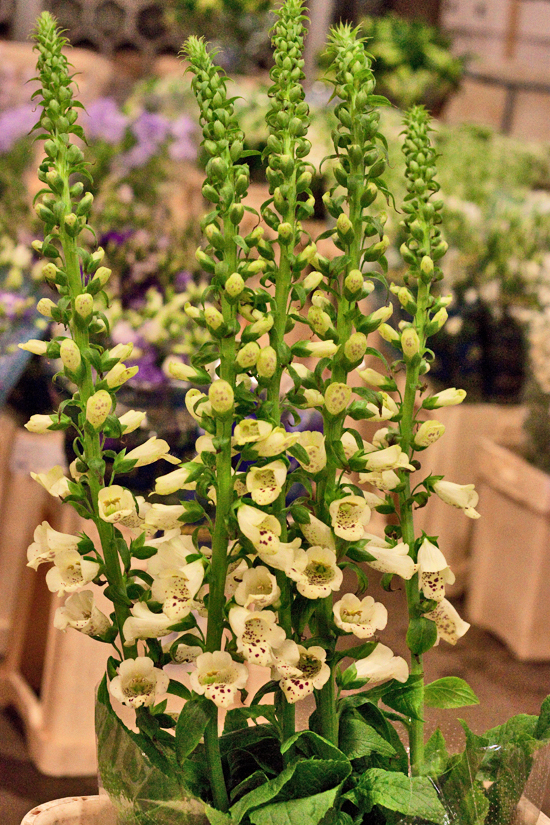 I hope you've enjoyed reading this month's snapshot of what's available at the Market in May.  Do come and visit soon!
And if you have any comments about this report, it would be lovely to hear from you.  Simply type in the boxes below…
P.S. Watch out later this month for my next Product Profile Report.  It will be all about a truly wonderful seasonal bloom, which is at its very peak in May.