The first day of spring may officially start on March 20th this year, but at New Covent Garden Flower Market, it already feels like we've reached this enchanting season.
Never before have I seen so many different types of narcissi together in one place!  And Pratley, where you can buy this variety below called Royal Connection, is shrouded in their intoxicating scent.
With two important dates for flowers this month, International Women's Day on Saturday, 8th March and Mother's Day on Sunday, 30th March, I hope this month's report inspires you and, as always, we welcome your feedback.
(Just to let you know…I've slightly revised the report format and added more headings to highlight British flowers and foliage, which are identified with Union Jack flags.)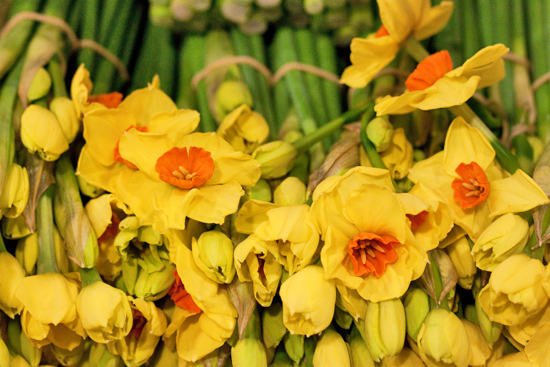 British Flowers
Both yellow and white varieties of narcissi are available at Pratley….and in such abundance! Hailing from the Scilly Isles, where the warm Gulf Stream creates the perfect mild climate for flower growing, you'll find Soleil D'Or, plus lots more.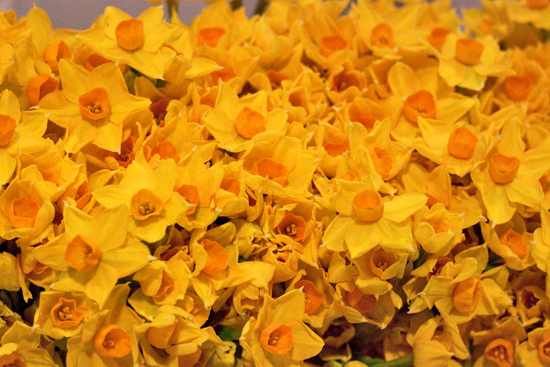 White narcissi varieties include Erlicheer, with its double-headed blooms…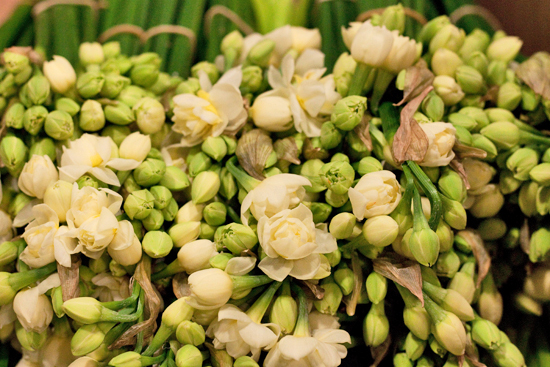 …and Avalanche.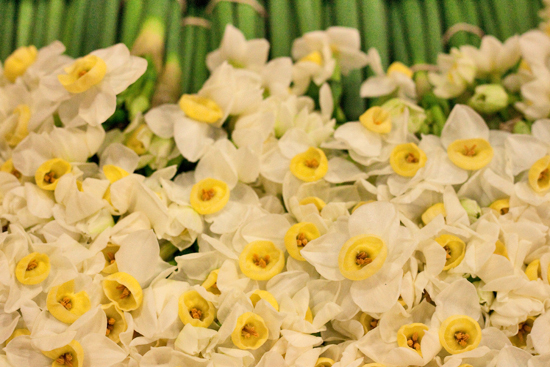 And there are lots of daffodil varieties including Carlton from Spalding and Fortune from the Scilly Isles.
If you're looking for something to really wow your customers, then I highly recommend velvety widow iris from Cornwall.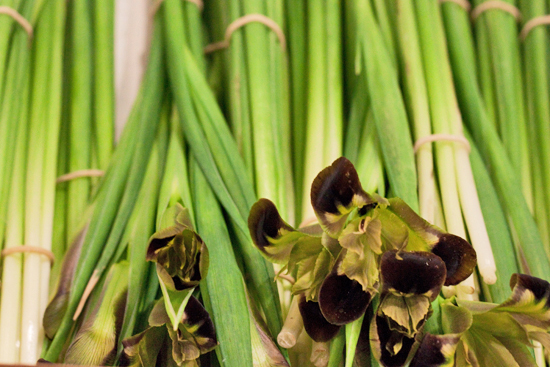 And how about snowflakes too?  You'll need to get to the Market early though to snap up these Cornish beauties, as they're very popular.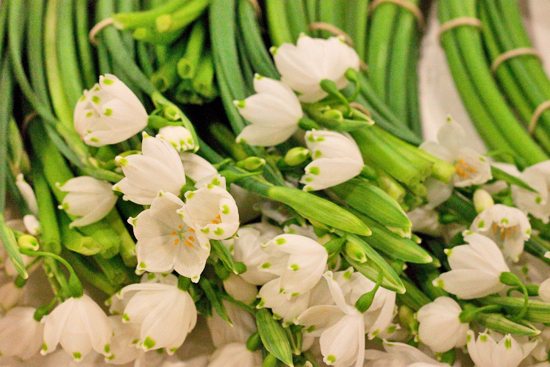 British tulips from Spalding are also available at at Pratley in a range of beautiful colours.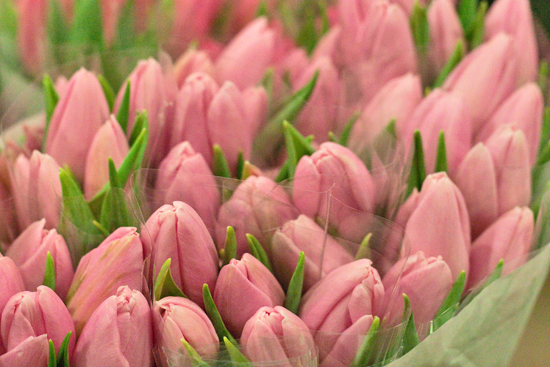 World Flowers
Just starting to emerge in our gardens, but available as cut flowers at the Market, are fritillaries.  You'll find this Fritillaria meleagris (snake's head fritillary) as a cut flower at Alagar and you can buy plants at Evergreen Exterior Services.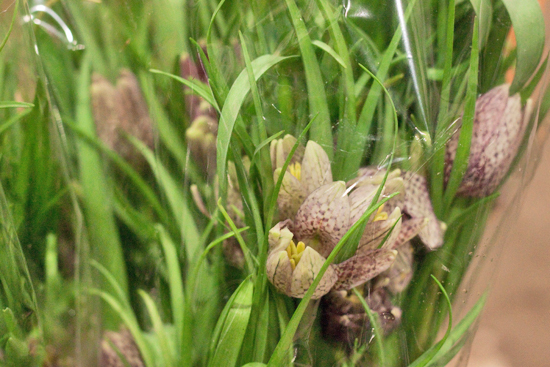 Alagar also have Fritillaria uva-vulpis and at Dennis Edwards, there's this wonderful Fritillaria persica.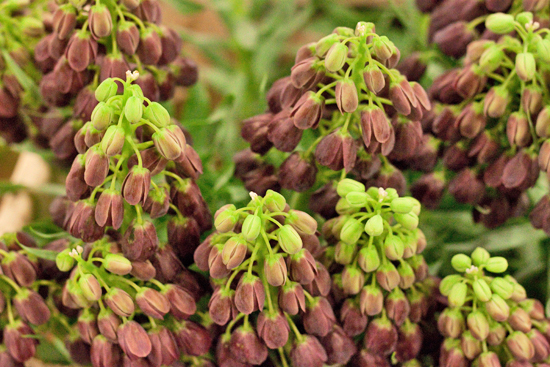 Other spring blooms in plentiful supply at Nine Elms this month are ranunculus…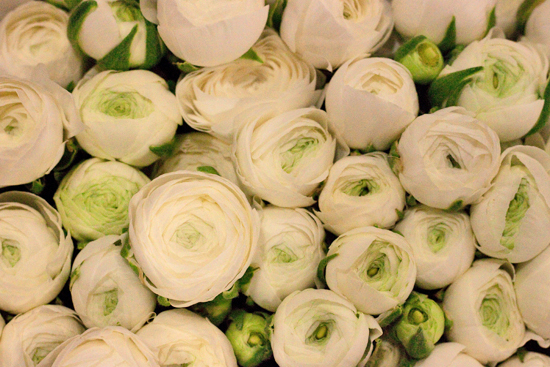 anemones…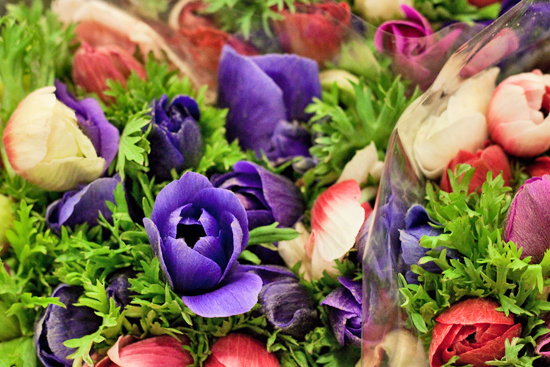 And tulips…all perfect ingredients for Mother's Day bouquets, together with sweetly scented freesias and hyacinths.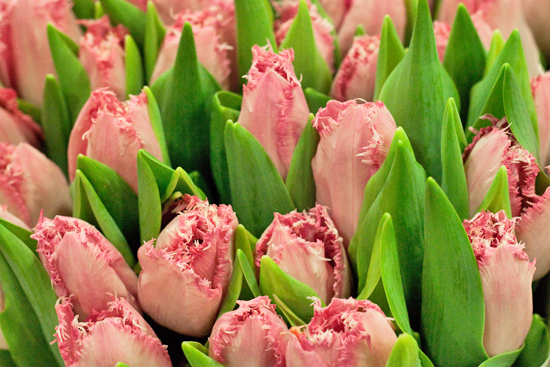 Jon Hart of J H Hart Flowers says that this fringed variety of tulip called Santander is proving to be very popular.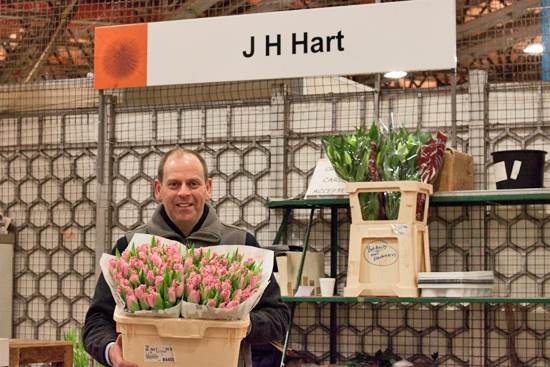 He also has these amazing Mount Everest alliums.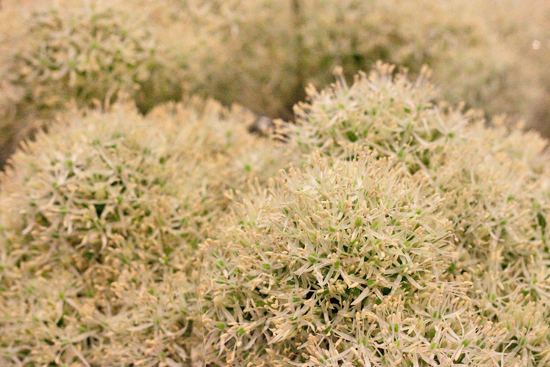 Have you seen this before? Available from Dennis Edwards, it's called Amaranthus Yearming Desert and it would look stunning and give movement to a hand-tied bouquet, perhaps combined with roses, lilies and lisanthus.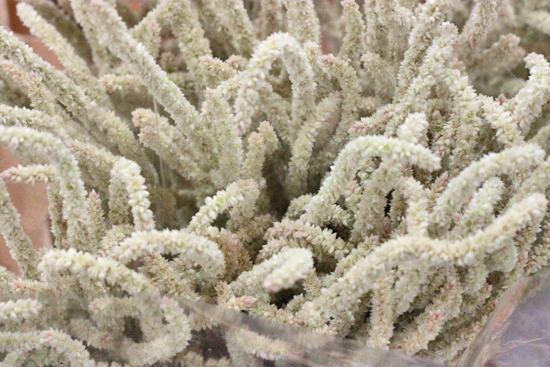 This beautiful green euphorbia is new in this month at Dennis's stand too.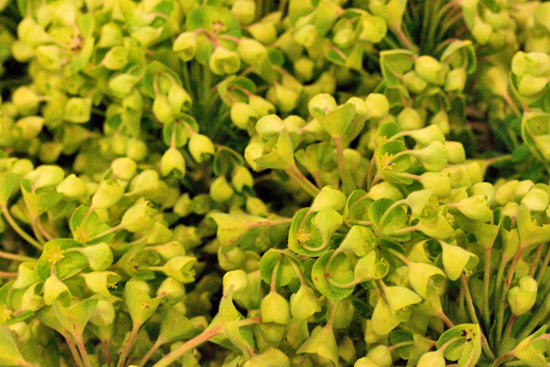 Staying with the green colour palette, over at D G Wholesale Flowers, there's chincherinchee.  Plus they have limonium in blue, white and even painted red.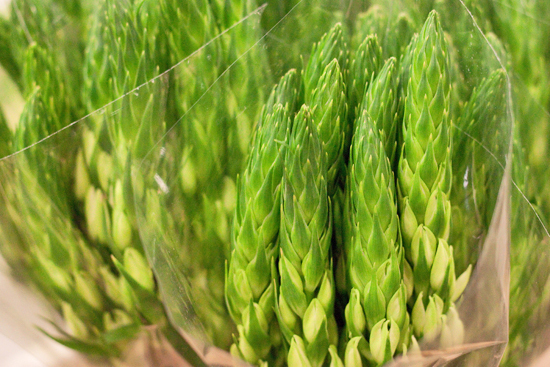 Just in case you've not come across this flower before, be careful when you handle it as it's poisonous.  It's called Aconitum (Monkshood) and is available at Alagar.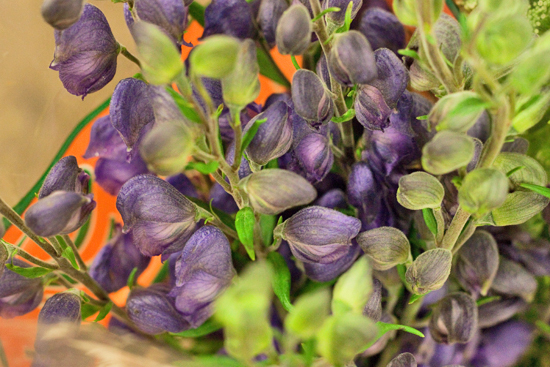 Plants
We now move on to plants…and start off with spring bulbs.  You'll find trollies brimming with trays of narcissi at Evergreen, like these Tete-a-tete.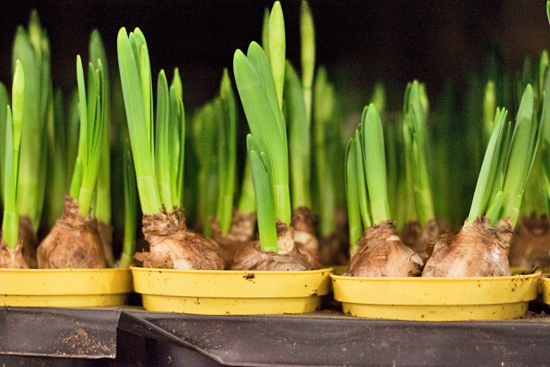 And there are lots of different varieties of hyacinths too…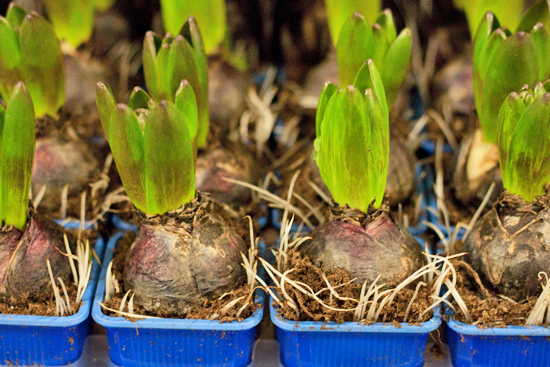 Lily of valley is making a very welcome appearance. Whenever I see it now, it always reminds me of the Duchess of Cambridge's wedding bouquet. It signifies 'return of happiness' and if you'd like to read more about the meanings of flowers, florist Shane Connolly has written a wonderful book called 'The Language of Flowers'.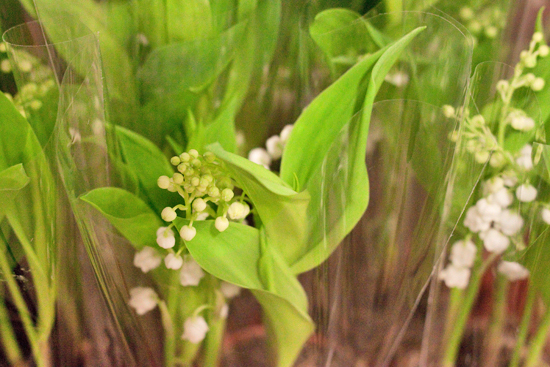 Staying with scent, there's rosemary aplenty.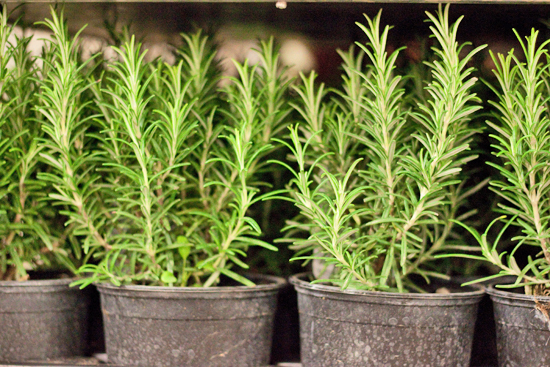 And jasmine too…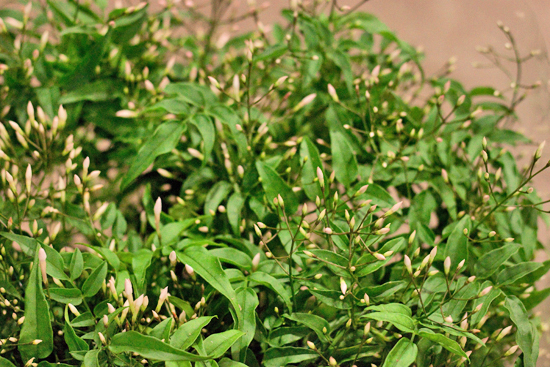 But if it's something bright you're after…there are primulas in every colour under the rainbow.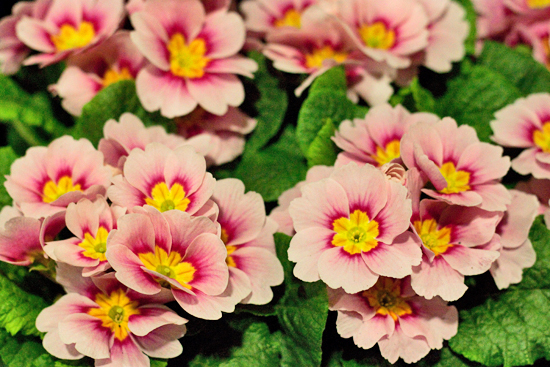 British Foliage 

Dainty Prunus blossom is heralding the start of spring on Foliage Row.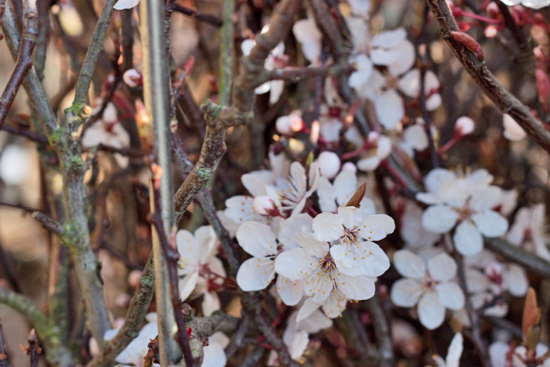 And at GB Foliage there's Accolade blossom.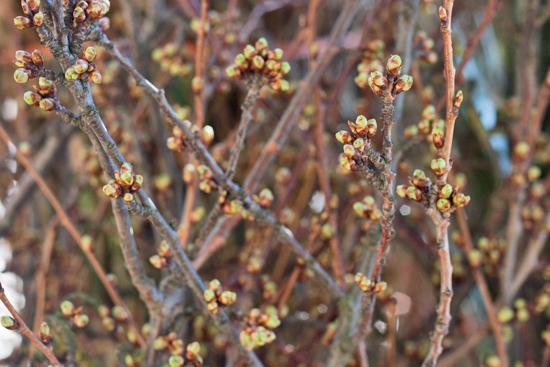 Camellia is coming into its own.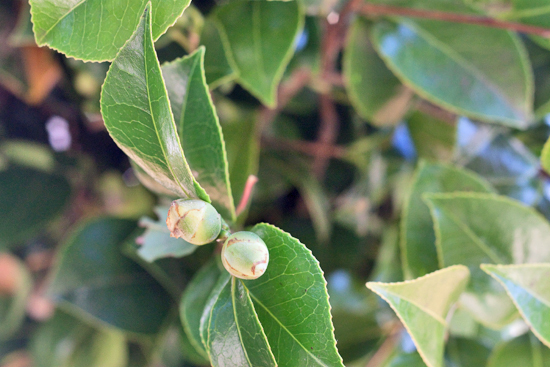 And here's David at GB Foliage who specialises in British-grown seasonal foliage.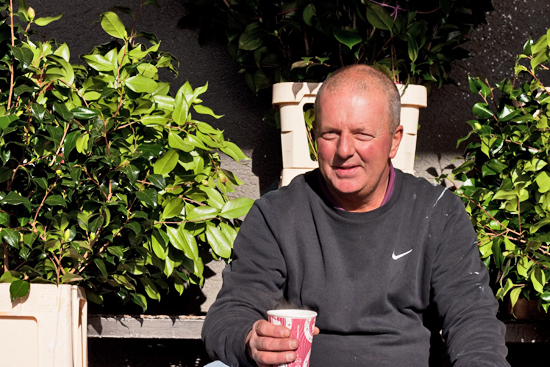 Magnolia, in bud and occasionally with stunning blooms too, is in abundance.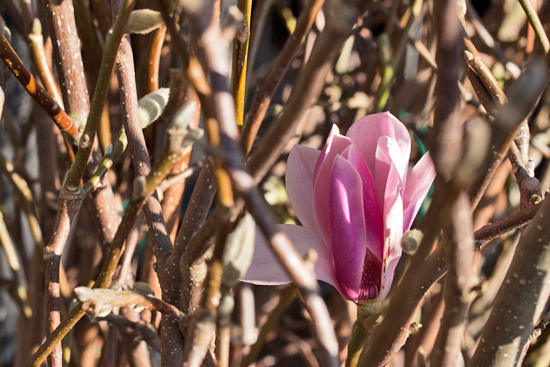 And a great foliage for hand-tied bouquets is berried ivy.  Here's some I spotted at Porters Foliage.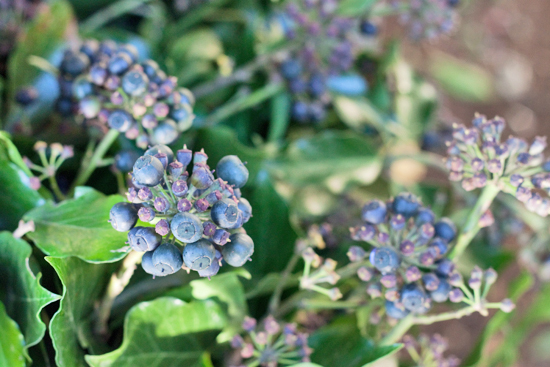 They also have this pretty hebe…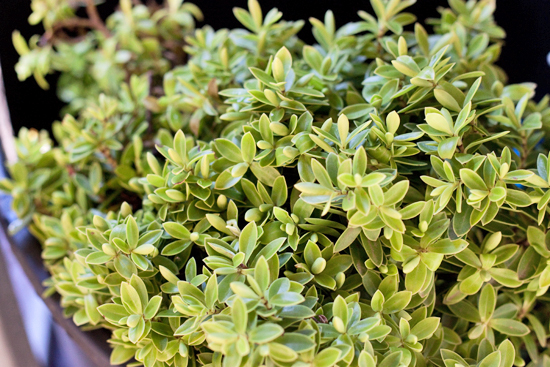 dainty Viburnum…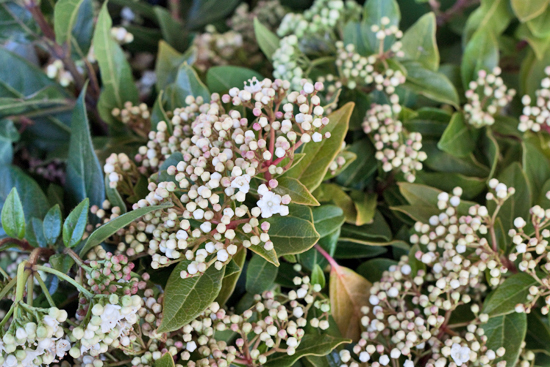 and Go-Go, from the Gaultheria family.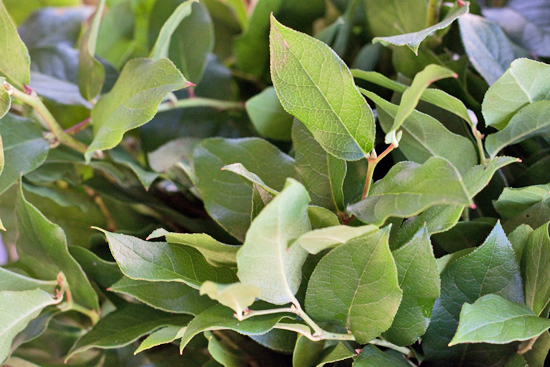 Sundries
C. Best have been very busy sourcing products for 2014.  They have three whole aisles of new sundries for the spring season, including these bottles in different sizes, in aqua and black…perfect for single stems.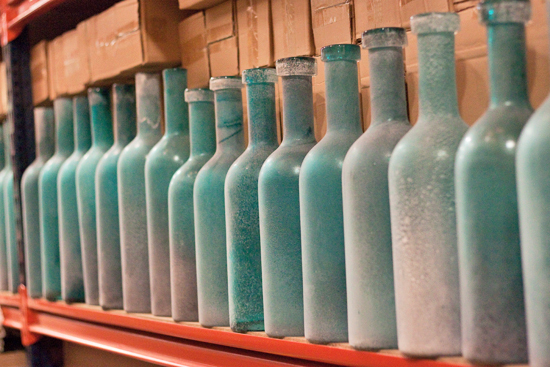 And they have lots of different types of faux blossom.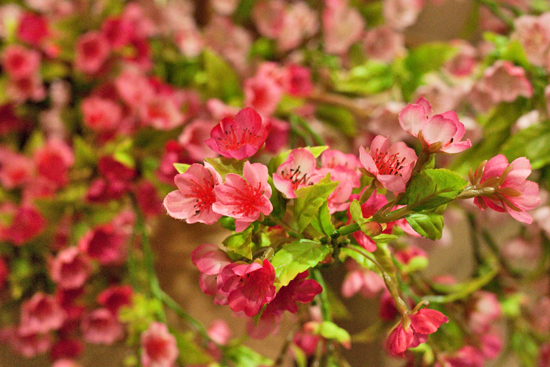 Plus colourful hat boxes, which could be incorporated into Mother's Day designs.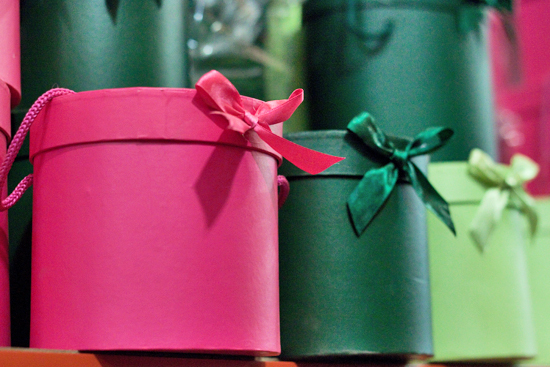 So, that's my whistlestop tour of New Covent Garden Flower Market for March.  It simply shows you a small snippet of all the flowers, plants, foliage and sundries which are available.  There's also white muscari, poppies (Papaver nudicaule), lilac, forthysia, fragrant sage from Italy, home-grown Eucalyptus parvifolia, senecio and rhododendron..to name a few.  Do come and visit soon and then you too will be able to enjoy the wonderful spring blooms and foliage.
Look out later this month for my Product Profile Report which features a cut flower, that is especially popular for weddings and events.  And it's also available as a plant.
P.S. Did you know that International Women's Day is an official holiday in several countries including Azerbaijan, Kazakhstan, Moldova, Mongolia, Montenegro, Russia, Turkmenistan, Uganda, Ukraine, Vietnam and Zambia. The tradition sees men honouring their mothers, wives, girlfriends, colleagues, etc. with flowers and small gifts. So, depending on your customer base, you may find an increase in demand for flowers around March 8th.