Summer has well and truly arrived at New Covent Garden Flower Market.
And there's an abundance of blooms and foliage to herald this wonderful season, including these stunning lilac scabious (Scabiosa stafa), with their delicate frilly petals…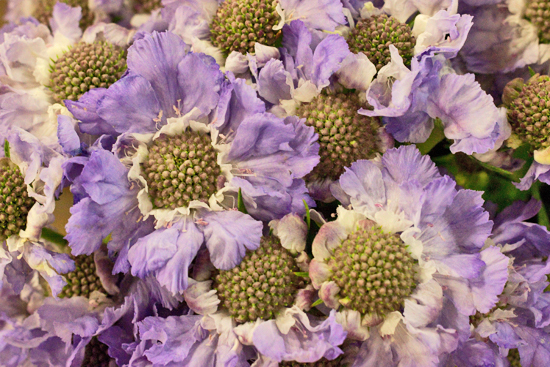 British Flowers
Thank you for all your comments about our recent British Flowers Week. 
And further to a comment from last month's report, I'll be highlighting British blooms in this and future Flower Market Reports.
We're starting off with these breath-taking delphiniums at Pratley,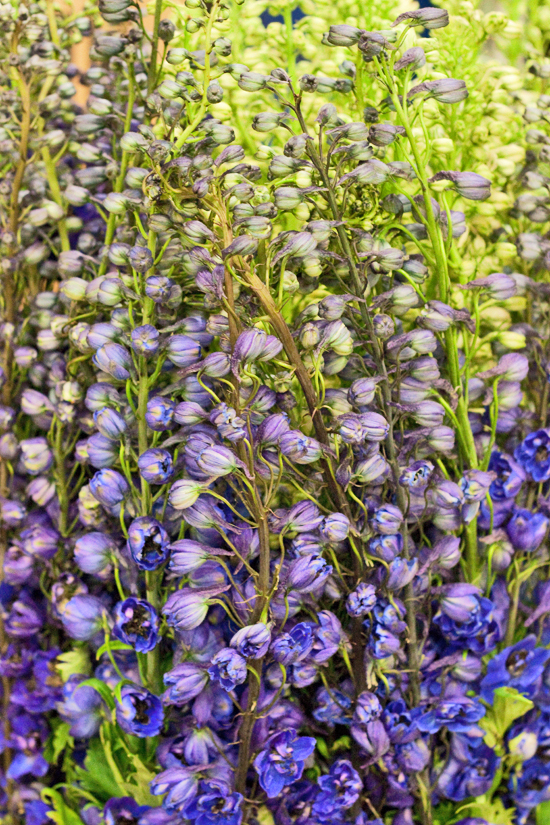 They also have these dainty pinks, all the way from my home county of Devon.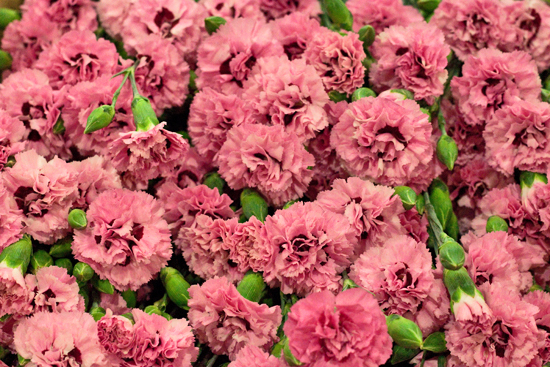 And these sweet williams, which are such long-lasting blooms…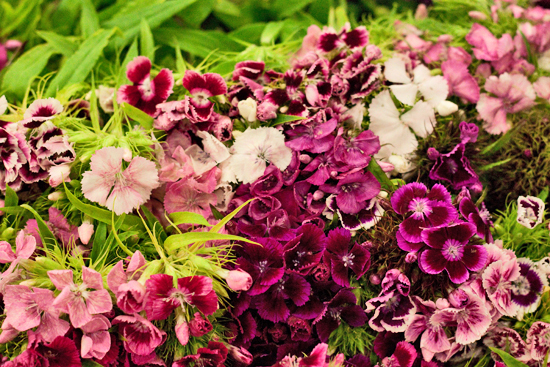 This is just a small overview of the British flowers currently available at the Market.  Pratley also have black cornflowers, lupins, alliums, stocks, lisianthus, alstroemeria and lilies.

Moving on to blooms from further afield, but staying with the pink colour palette, are these beautiful snapdragons (Antirrhinum majus) at D G Wholesale Flowers.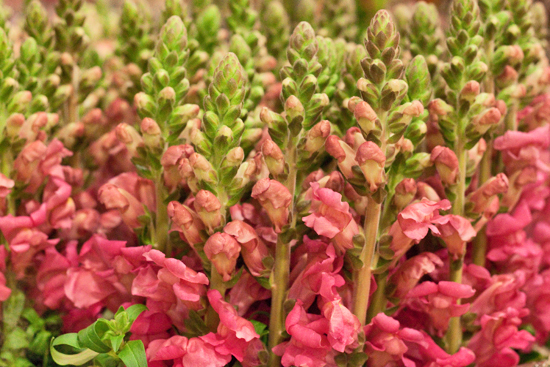 And I adore this pale pink variety of astrantia…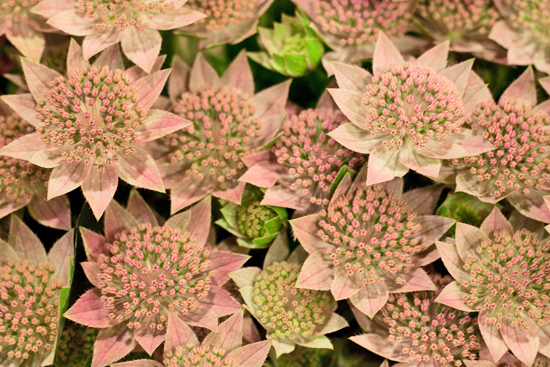 Quality Plants have a wonderful display at the moment.   
From dramatic dahlias…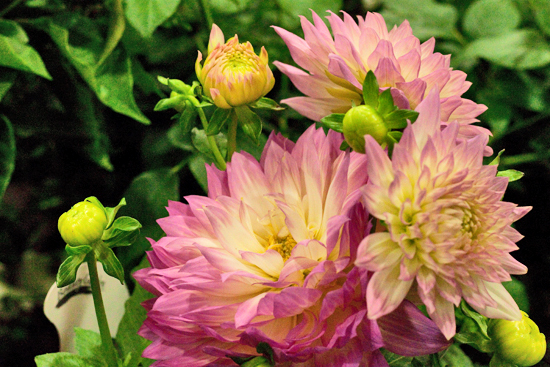 …and fabulous fuchsias…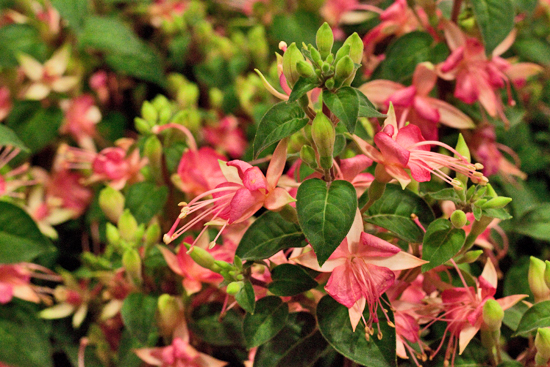 …to these gorgeous bougainvillea plants in bloom.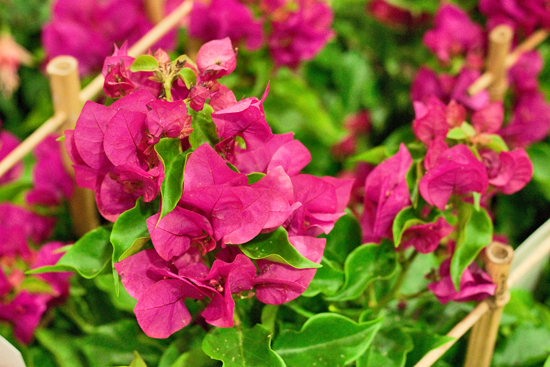 Don't hesitate to ask Dean at Quality Plants, if you have any questions of a plant-related nature.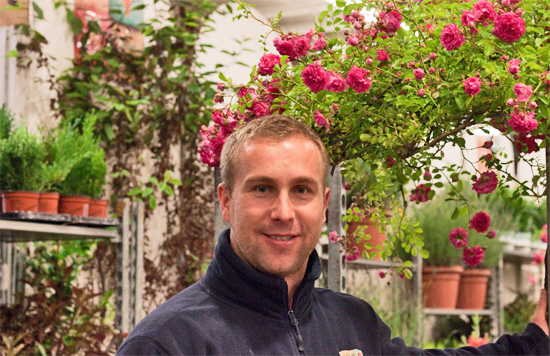 Moving back to flowers, I love this pink nigella (love-in-a-mist), which is also available in blue.
Rose-wise, there are always lots of stunning varieties at the Market.
And if you're looking for something a little bit unusual, then how about these 'Deep Purple' roses?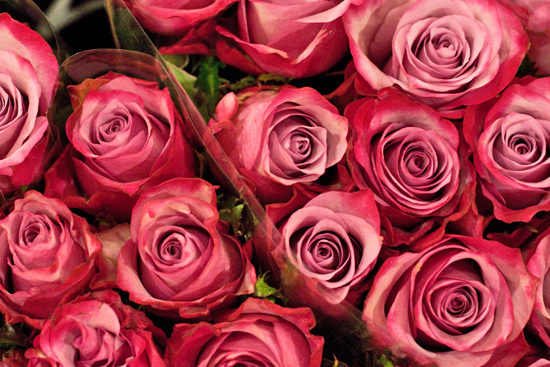 Following on from the peonies mentioned in my recent Peony Product Profile, new varieties of this fabulous summer bloom are now available at the Market.
They include 'Miss America', 'Gold Mine' and 'Bowl of Cream'.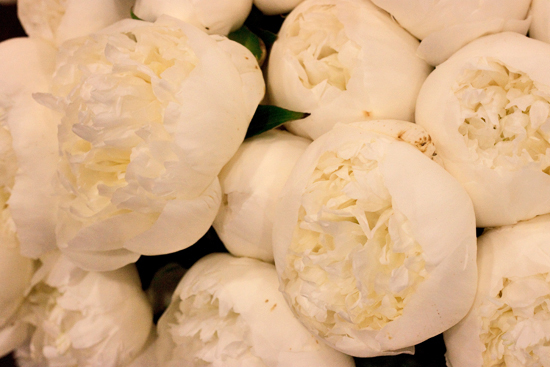 Have you seen these dainty white blooms before?  They're called cleomes and I spotted them at Bloomfield.
Aren't they unusual?  Apparently, they're commonly known as spider flower and it's easy to see why...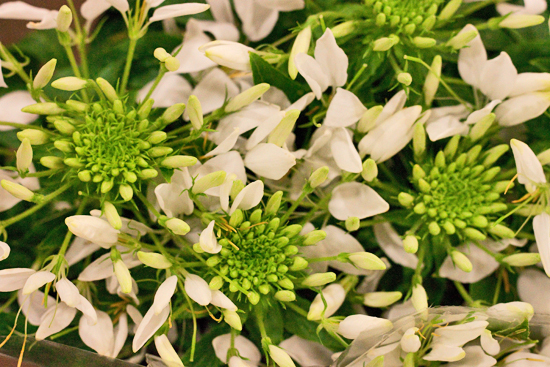 If you're looking to add movement to your hand-tied bouquets, fountain grass is just perfect…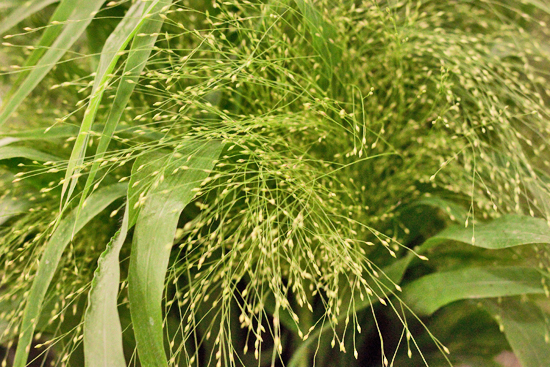 Or for a more tactile texture, the softness of this Stachys byzantina 'Silver Finch' would look wonderful.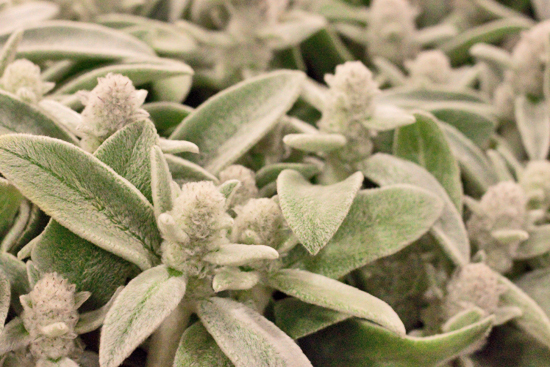 Alternatively, if you're looking for scent, you can't beat this Mentha 'Silver Queen'.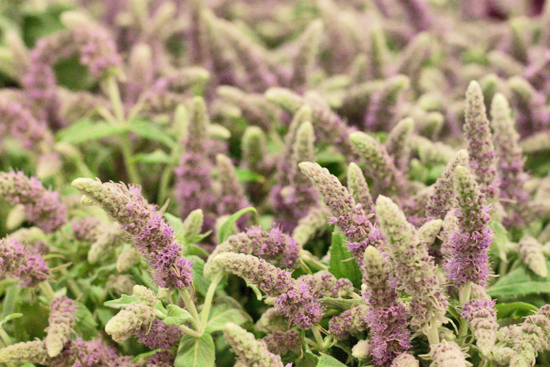 Only available for a short season are these Campanula glomerata 'Caroline' at S Robert Allen.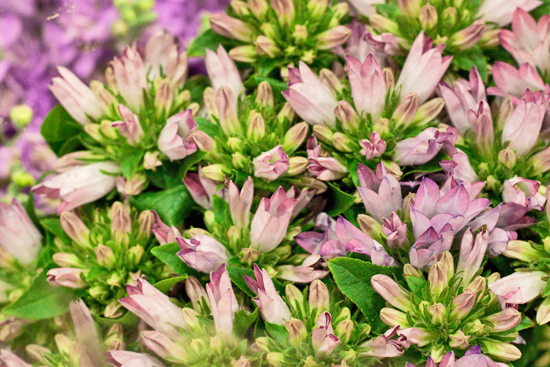 And have you used limonium (sea lavender) lately to add a touch of lilac and texture to a design?
I spotted this variety at D G Wholesale and it comes in a range of different colours.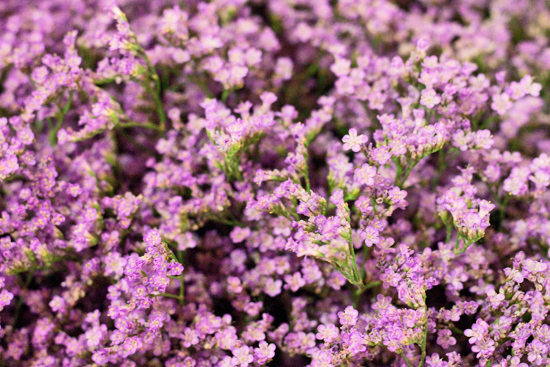 Staying with texture, these artichokes (Cynara scolymus) are perfect for adding a bit of drama. And as they're long lasting, they're great for contract designs.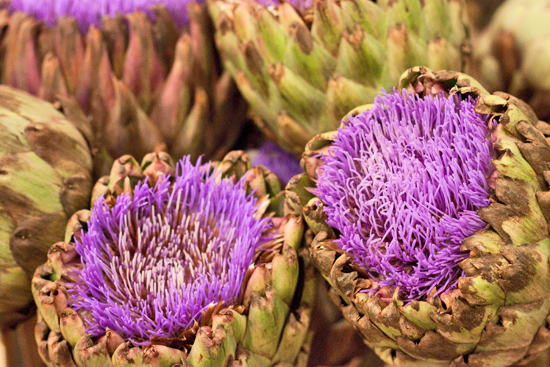 Native to South Africa are these magnificent King Proteas at Dennis Edwards Flowers.
They're South Africa's national flower and are currently popular in wedding flower designs in some countries, particularly in bridal bouquets.
On Pinterest (http://pinterest.com/), I've even seen just one stem used on its own with a little foliage for a bride.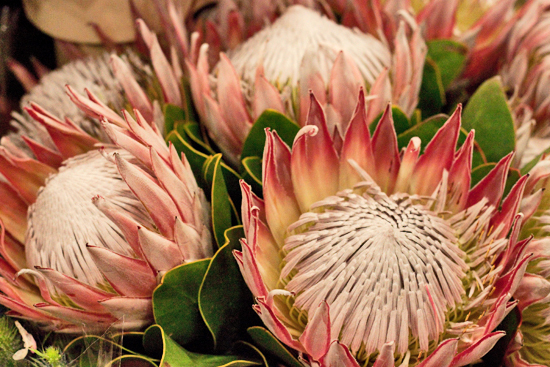 And with a similar colour palette are these Curcuma 'Siam Sitrone', which are native to Thailand.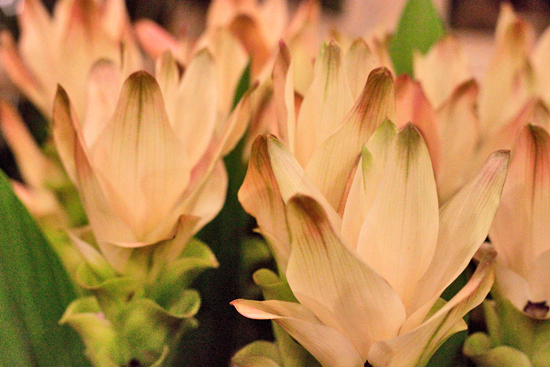 Outside the Market is G B Foliage, where you'll find Adil and Zak.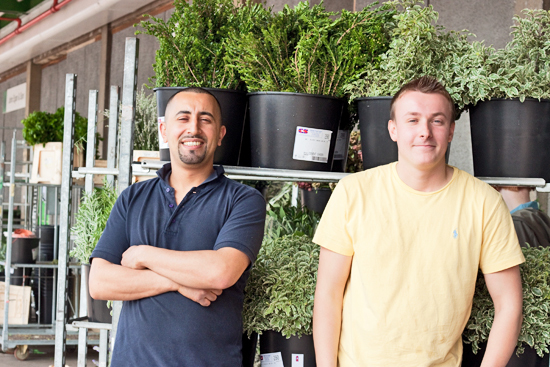 They have hornbeam aplenty…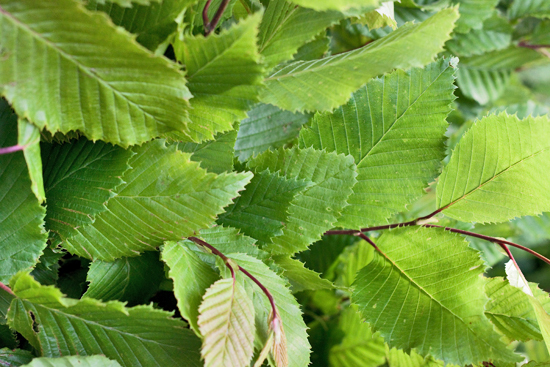 There's also pieris, with its softly variegated green leaves, with a touch of cream and a hint of pink.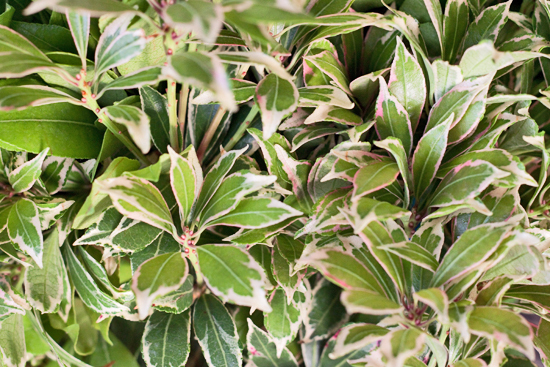 And this very unusual Dodonaea viscosa, whose seed-heads remind me of a miniature version of honesty…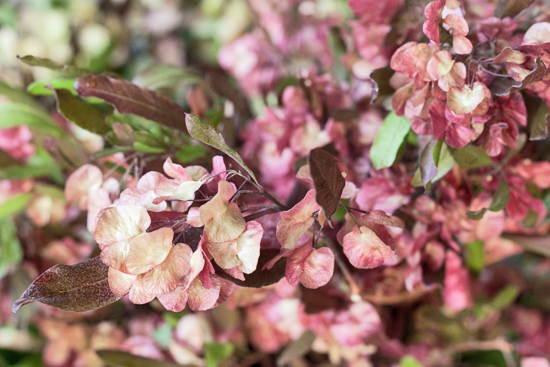 Over at Porters, they have hydrangea foliage...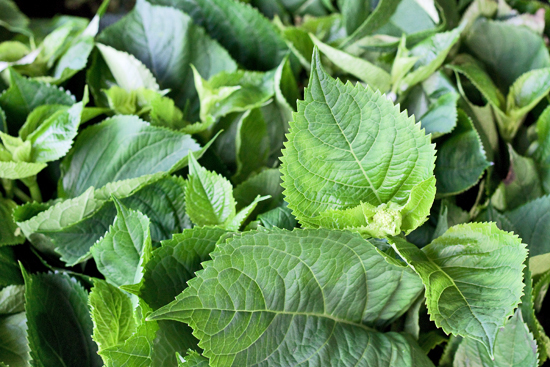 Plus this lovely wine berry foliage with its prickly looking seedheads.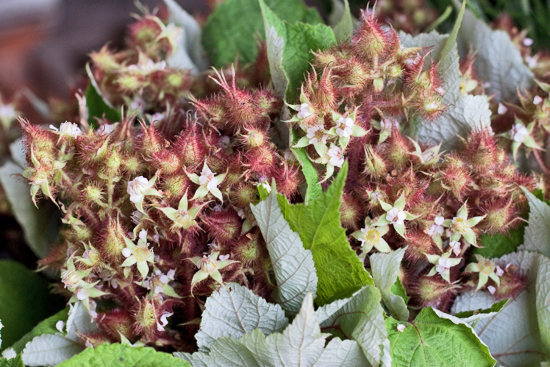 And this fragrant lavender…which evokes such a quintessential English country garden feel.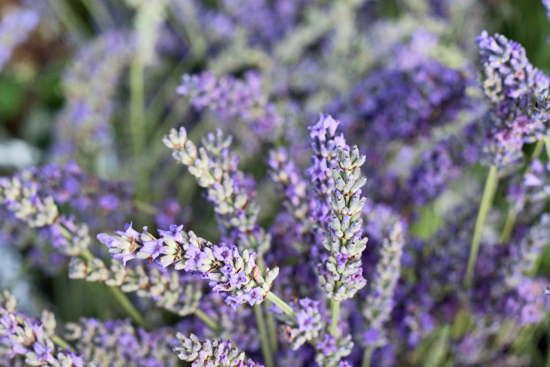 They've also got flowering privet which has just started to come in and you'll find cultivated blackberries, which are thankfully thornless!
Sundries-wise, C.Best have shelf upon shelf of new products including these glass vases in a range of vibrant colours.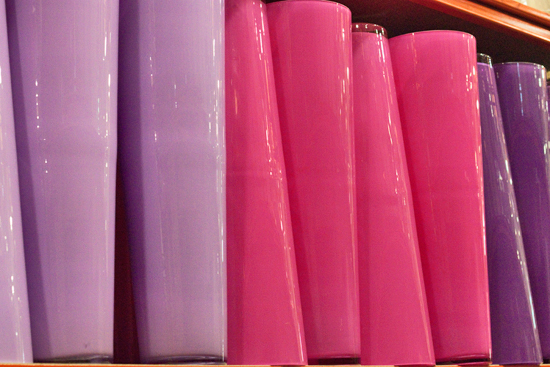 And Grant at C.Best told me that these fibreglass urns, which come in different colourways, are proving to be very popular.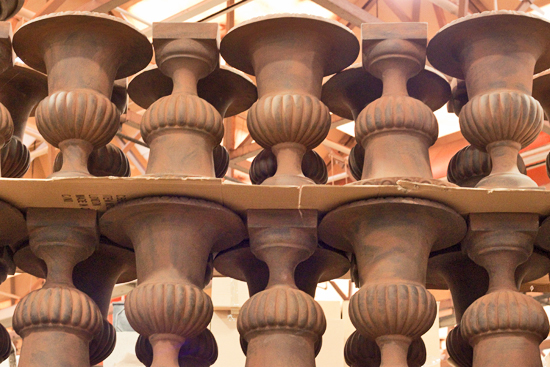 I hope you've enjoyed reading this month's snapshot of what's available at the Market in July. Do come and visit soon! 
It's the perfect place to get inspiration, all under one roof…whether you're looking for new varieties of flowers and foliage, new plants to sell in your shop or distinctive containers for contracts, events and weddings.
And if you have any comments or questions about this report, it would be lovely to hear from you. Simply type in the boxes below…