Roses, roses and more roses…! Romance is definitely in the air at New Covent Garden Flower Market with that very special day taking place this month. Thankfully, it falls on a Friday this year, which is great news!
So, in this report, I'll be telling you all about the huge variety of roses which you'll be able to find at the Market for Valentine's Day, including these beautiful Red Naomi.  Plus there's my guide to seasonal flowers, foliage, plants and sundries.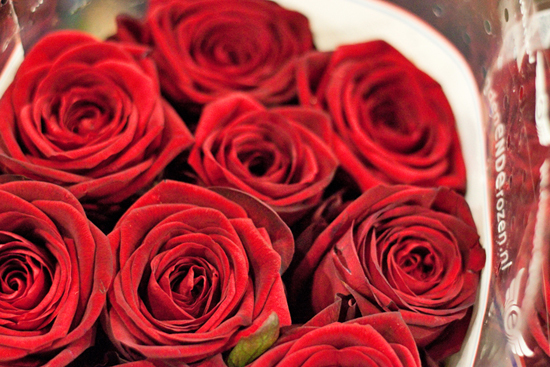 British Flowers
Before I launch into roses galore though, let's start off with home-grown blooms. Have you noticed more of your customers asking for British flowers recently?  It would be great to know…
At this time of year, it's hard to find more lovely a spring flower than the narcissi, with its intoxicating scent. And how about this variety with slightly 'shaggy' petals called Scilly Whites at Pratley?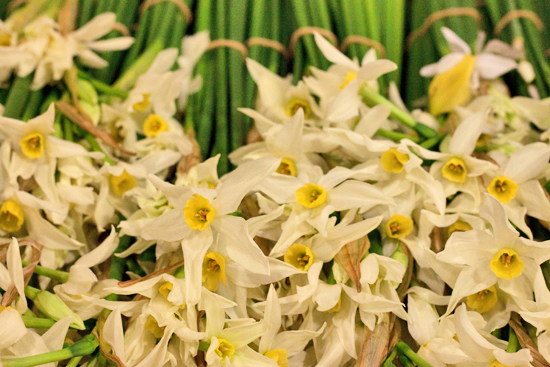 And they have masses of daffodils including Ellen from Jersey, which has cream petals and a yellow trumpet.  You'll also find Fortune with yellow petals and an orange trumpet, plus Golden Harvest which is like a traditional daff and is all yellow.
British tulips are also in plentiful supply and you'll find fragrant freesias from Guernsey.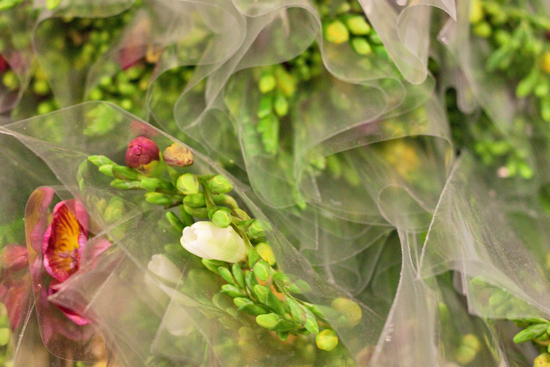 Back to roses now and what a great selection the traders have in store for you, in varying stem lengths and grades, including Grand Prix.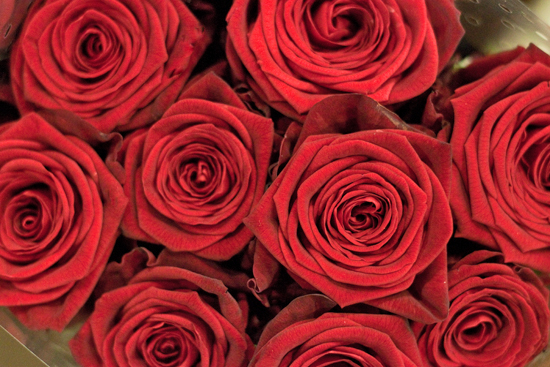 There's Black Baccara.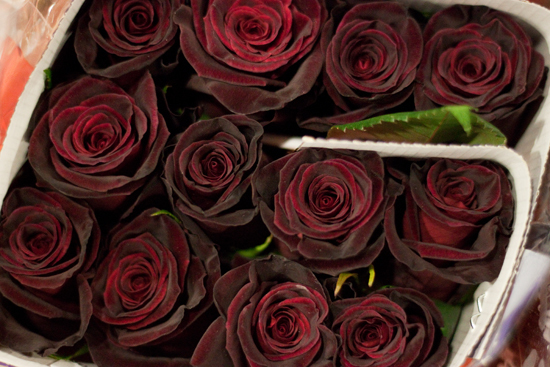 Danny at Alagar said that Freedom is becoming very popular.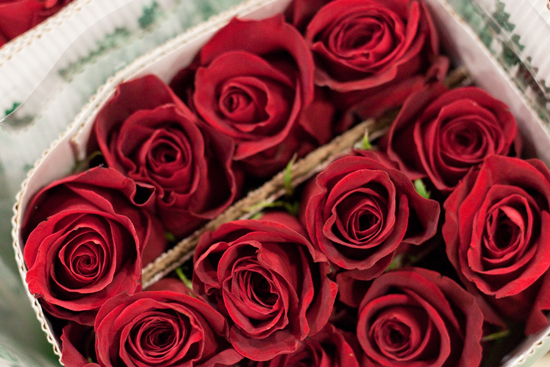 There's Red Desire…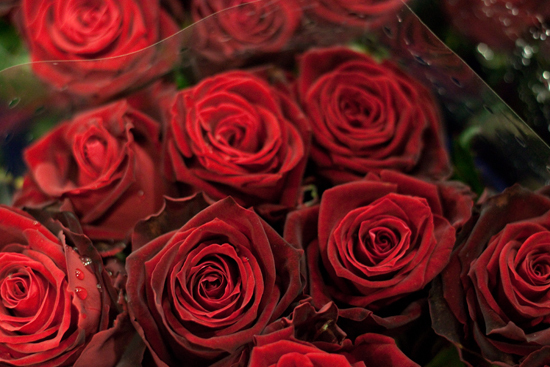 The wonderfully helpful John at Bloomfield has a fabulous variety of red roses this month, including Colombian.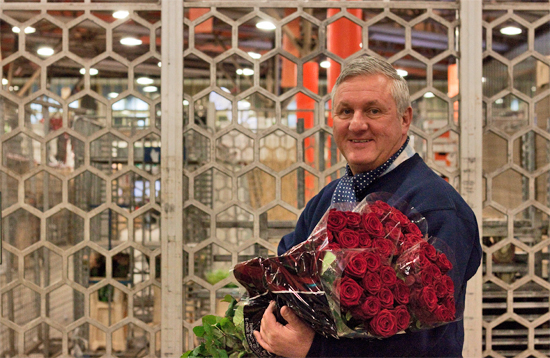 In particular, he has Forever Young…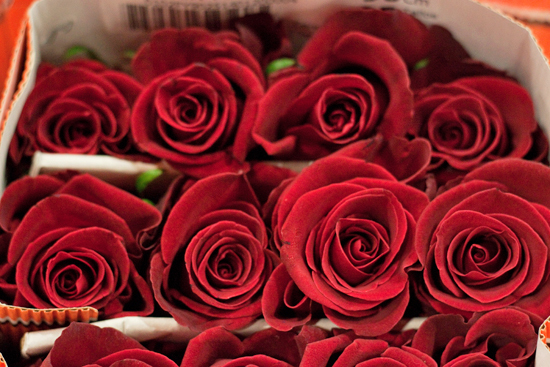 and Red Paris.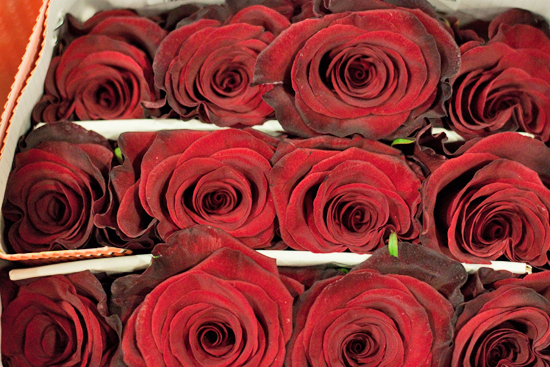 And at Dennis Edwards, you find this exquisite David Austin rose called Tess.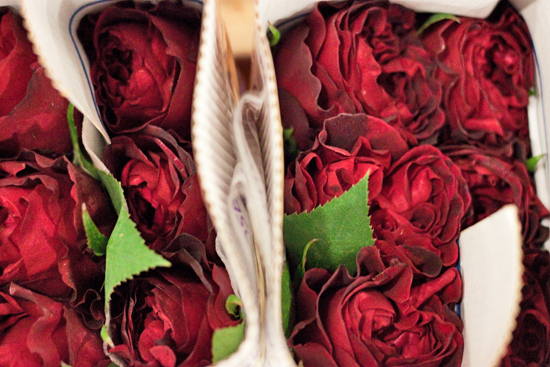 With ruffled petals, there's Upper Class…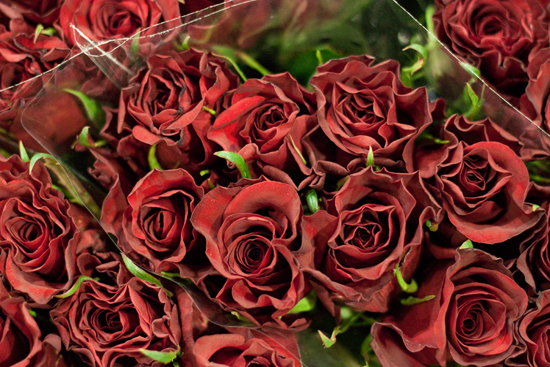 …and Hearts.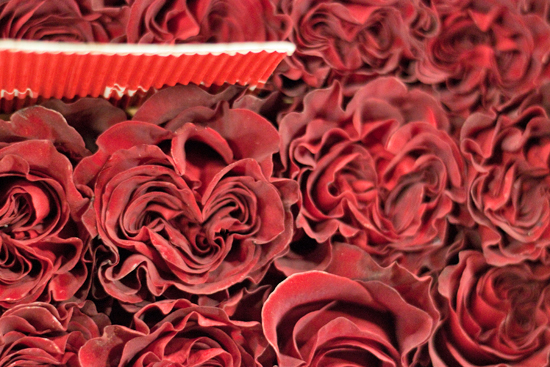 There are so many different colours and types of roses at the Market.  For your customers who'd like to go down the non-traditional route, these breath-taking Edith David Austin roses would be perfect!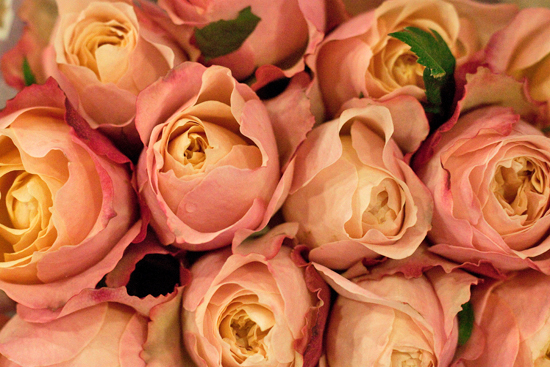 Or, if they're looking for a rose with a heart-stopping scent, there's the fabulous Norma Jeane.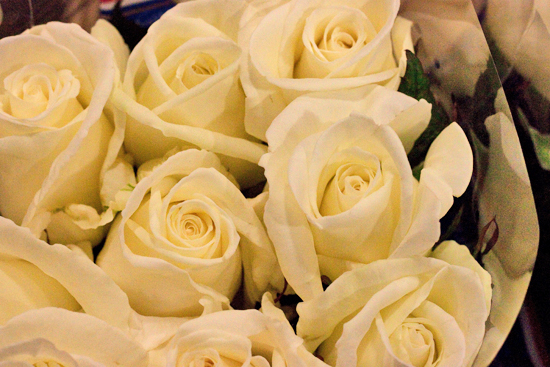 A great alternative to cut flowers is a miniature rose plant for a Valentine's Day gift…perfect for children to give to their mum. You'll find these pretty ones at Arnott & Mason, which they call Rosa Artistique Monet.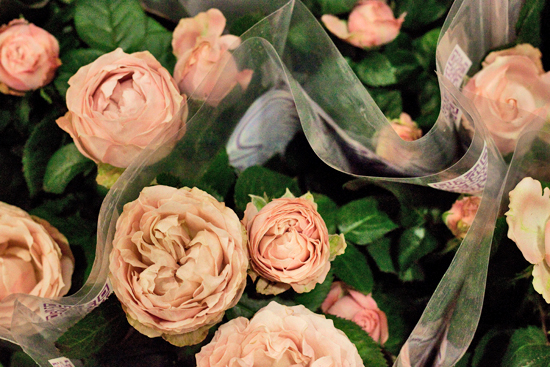 Or how about these double-flowering calandiva called Madonna at Quality Plants?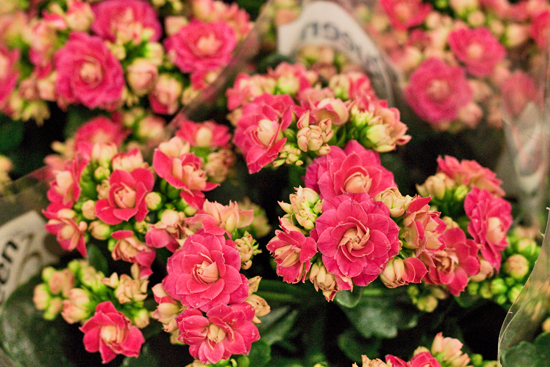 And don't forget that there are lots of spring blooms available at the moment, including these pretty anemones at A Goodchild.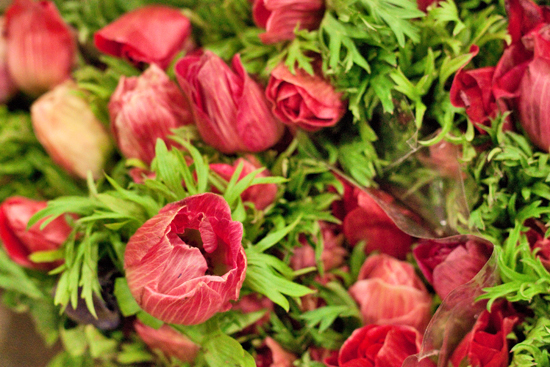 There are these beautiful Melrose double tulips, with their pink and white petals.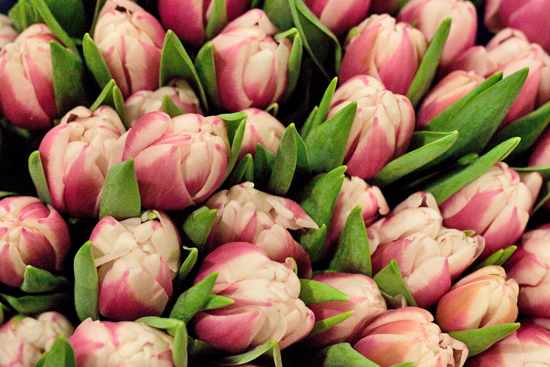 And these amazing salmon-apricot hyacinths called Gipsy Queen.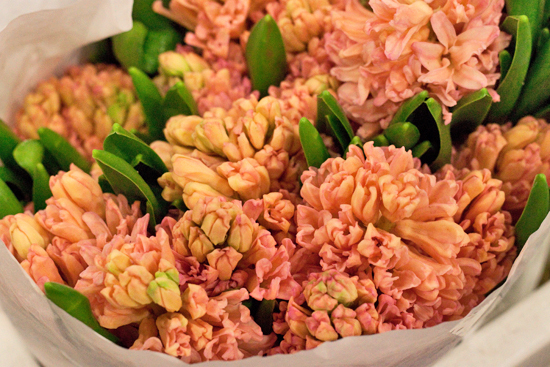 Seeing Sweet William always reminds me of the Duchess of Cambridge's wedding bouquet. This pale pink variety is called Dianthus Barbatus Earl Breanthu.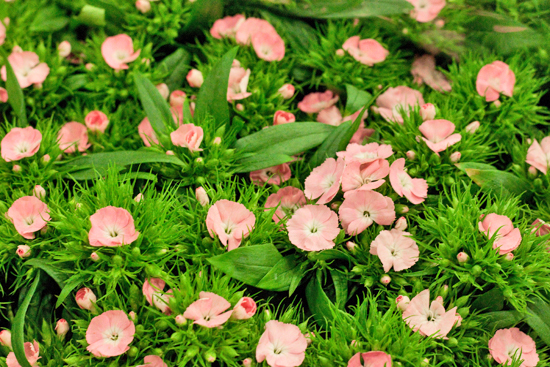 Have you seen this eye-popping Jatropha Firecracker before? It's at Dennis Edwards.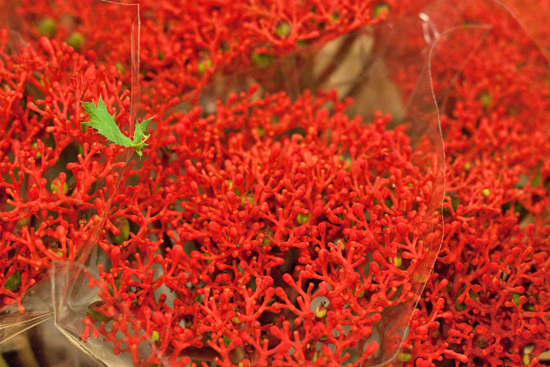 Or how about these Aechmea Blue Rain plants at Quality Plants?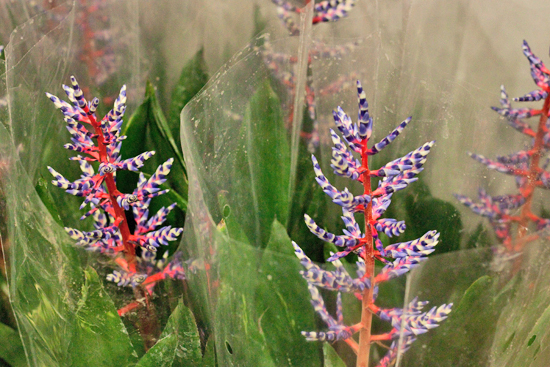 And they also have these Selaginella with textured leaves.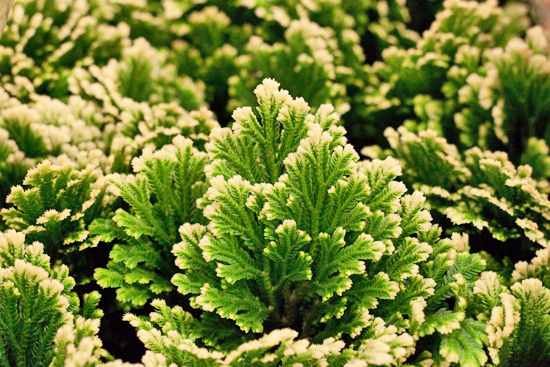 Moving on to white blooms…over at Arnott & Mason, there are these dainty Primula obconica plants.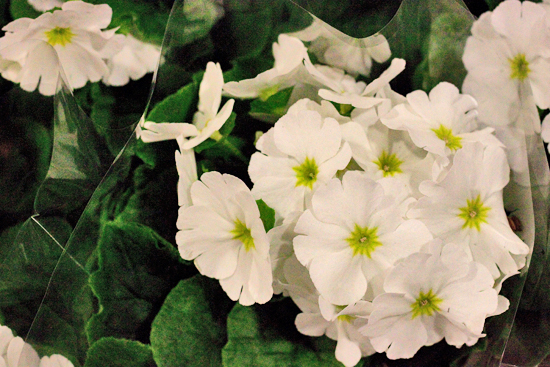 The  trend for the 'just-picked' look for floral designs is destined to continue this year and this Aster Monte Casino would be perfect.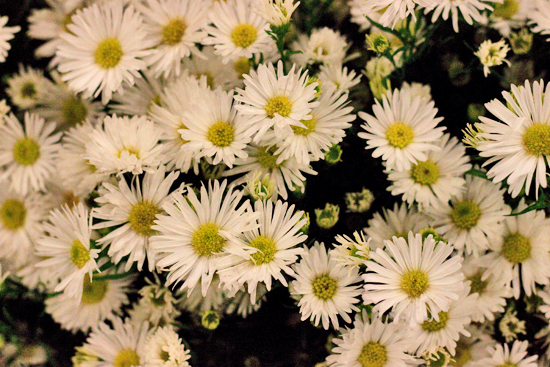 There are lots of different varieties of hellebores available as cut flowers at Nine Elms, including this stunning Helleborus sternii.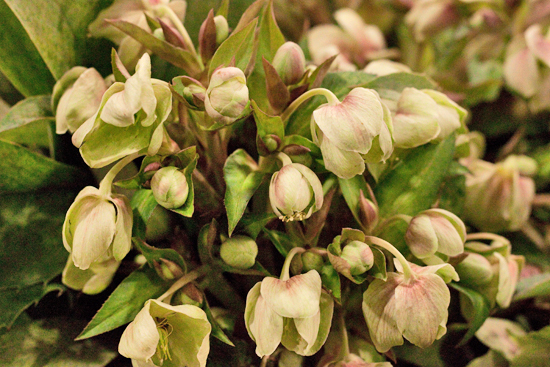 And if you're looking for white hydrangeas, then you're sure to find boxes of them at Alagar.  Here's the lovely Susan Lapworth from Jane Packer picking up her order of these Colombian blooms from Bobby.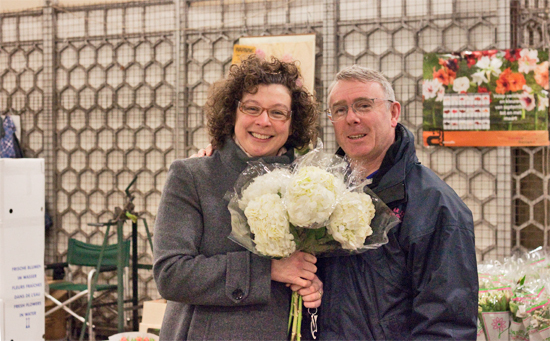 Outside at Foliage Row, there's an extensive range of greenery for you to use in your designs this month.  At Porters, you'll find this Grevillea, with jagged leaves, which they call Ivanhoe.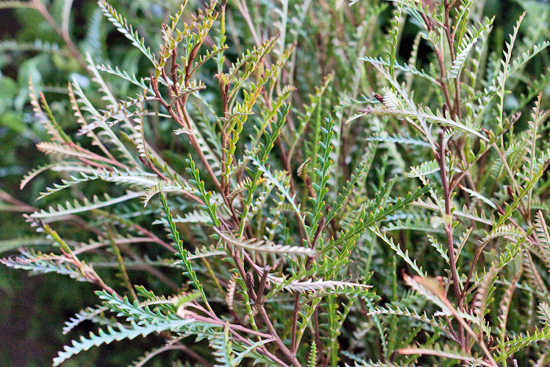 And isn't this foliage a gorgeous colour? It's called Rainbow by the traders.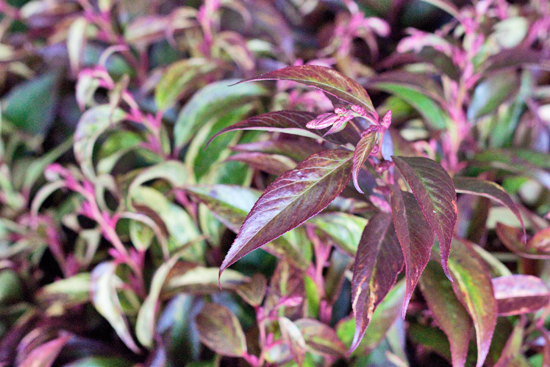 There's also Mimosa baileyana.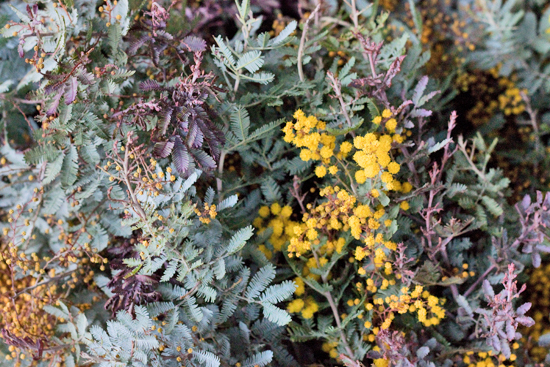 And cornus (dogwood).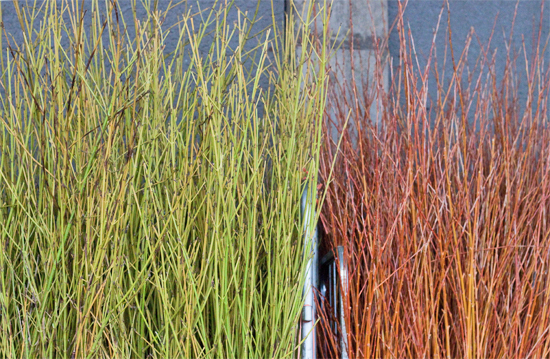 Over at GB Foliage, there's olive.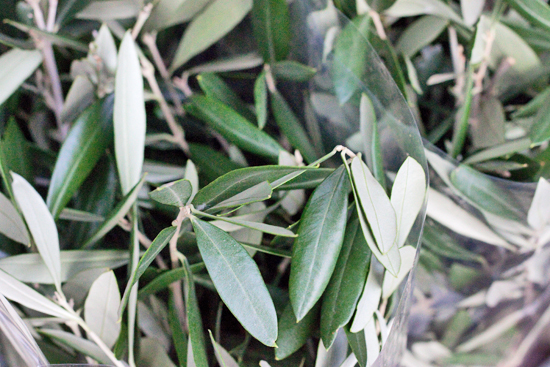 And myrtle (which also appeared in the Duchess of Cambridge's bouquet!)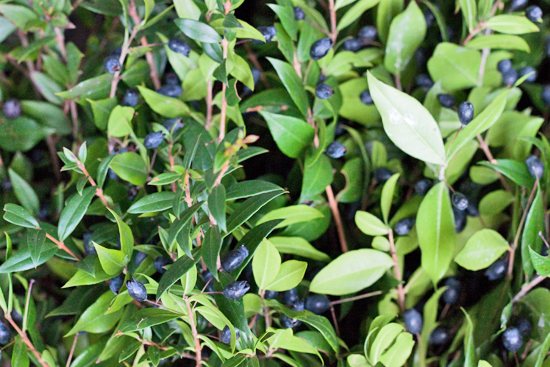 Sundries-wise…C.Best never cease to amaze me with the new products that they source. Here's a little teaser image showing their crinkle planters on the left (the red one would be the perfect ticket for a Valentine's Day event) and a close-up of a big water feature on the right.  Do go and take a look for yourself the next time you're at the Market.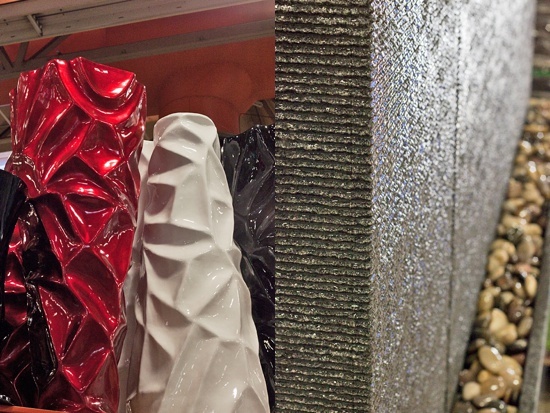 And if you're visiting the Spring Fair at the NEC in Birmingham, which takes place from February 2nd-6th, look out for C.Best who'll be exhibiting there.

This month, I'm going to leave you with some beautiful purple and blue blooms starting with Aster Stokesia laevis Mels Blue at Zest Flowers….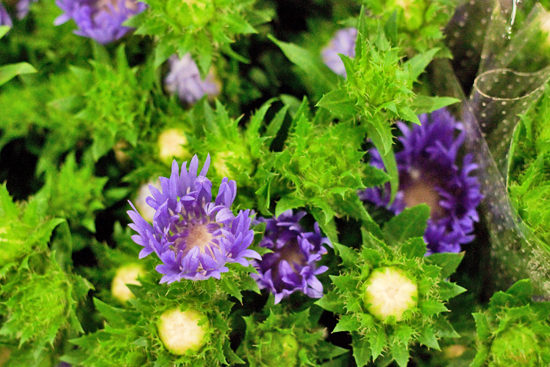 …Myosotis Alp Atlantis at S Robert Allen….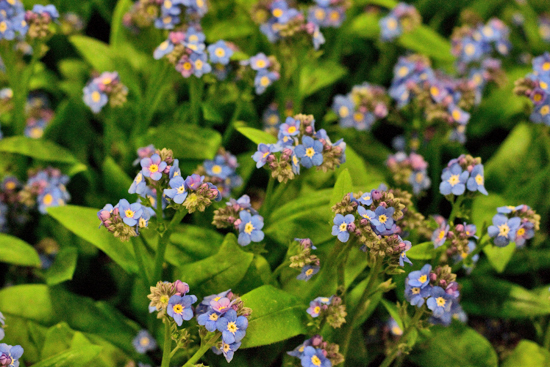 …and do look out for muscari (grape hyacinths)!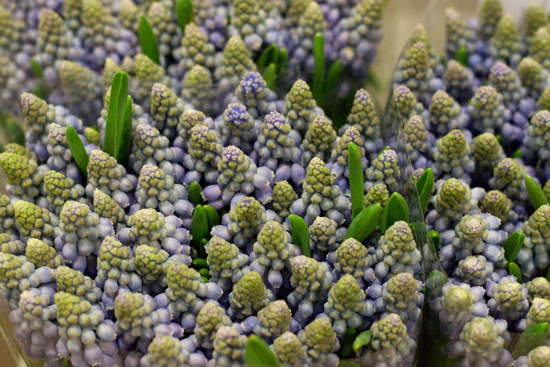 I hope you've enjoyed this month's round-up of what's available at New Covent Garden Flower Market. There's really no other place in the UK where you can find somany different types of flowers, foliage, plants and sundries all under one roof!  And by visiting the Market regularly, you'll be able to discover new varieties, which will really make you stand out in your marketplace.
If you have any questions or comments, it would be lovely to hear from you.  Please simply type them into the boxes below.