There's so much to see this month in the market, my battery died. Here's my Bumper Xmas Selection Box for you to rummage through. Save me the purple ones.
What does Christmas mean to you?

Christmas is TRADITION. Fir trees – unloading at Evergreen; fresh cut at Quality; and guarded by a herd of (lifesize) deer at the Bloomfield plantation. (Treefield?) My man here says a 36-footer is no problem – tree, not deer – if you've £600 to spare. It is 50 years old after all. Business is brisk at all sizes. Love the deer? Dean at Quality's got a big one; JH Flowers' are more manageable sizes.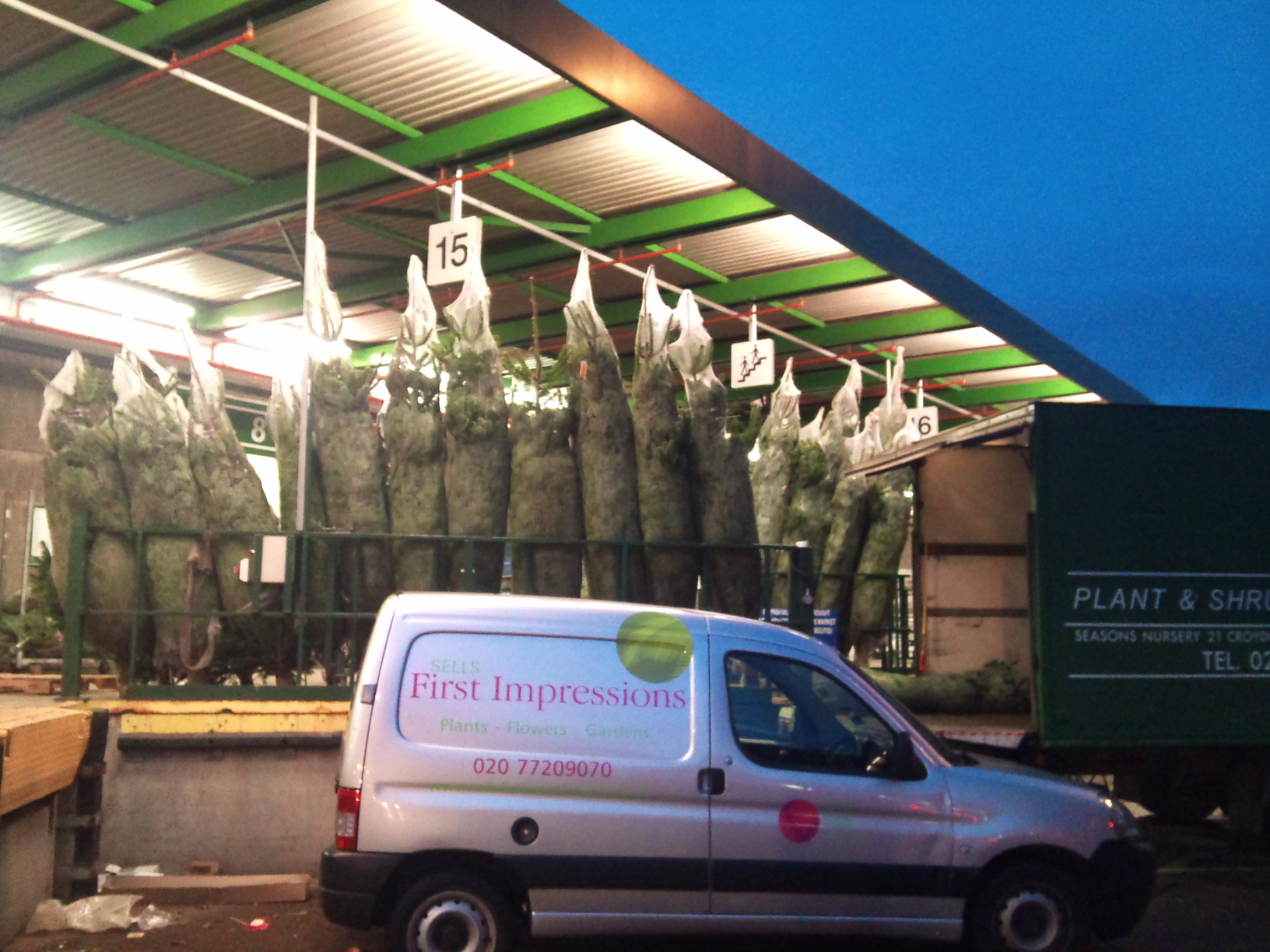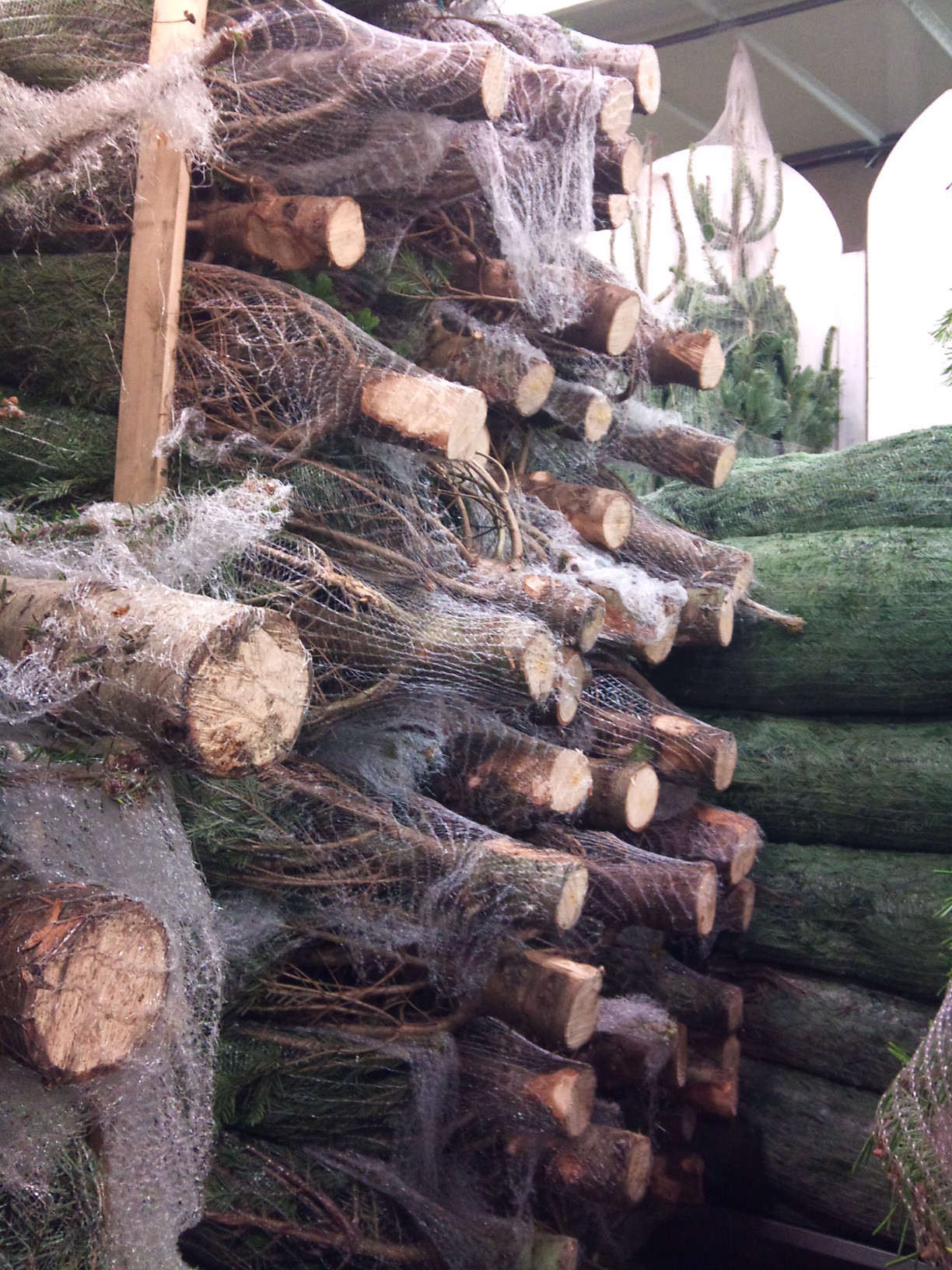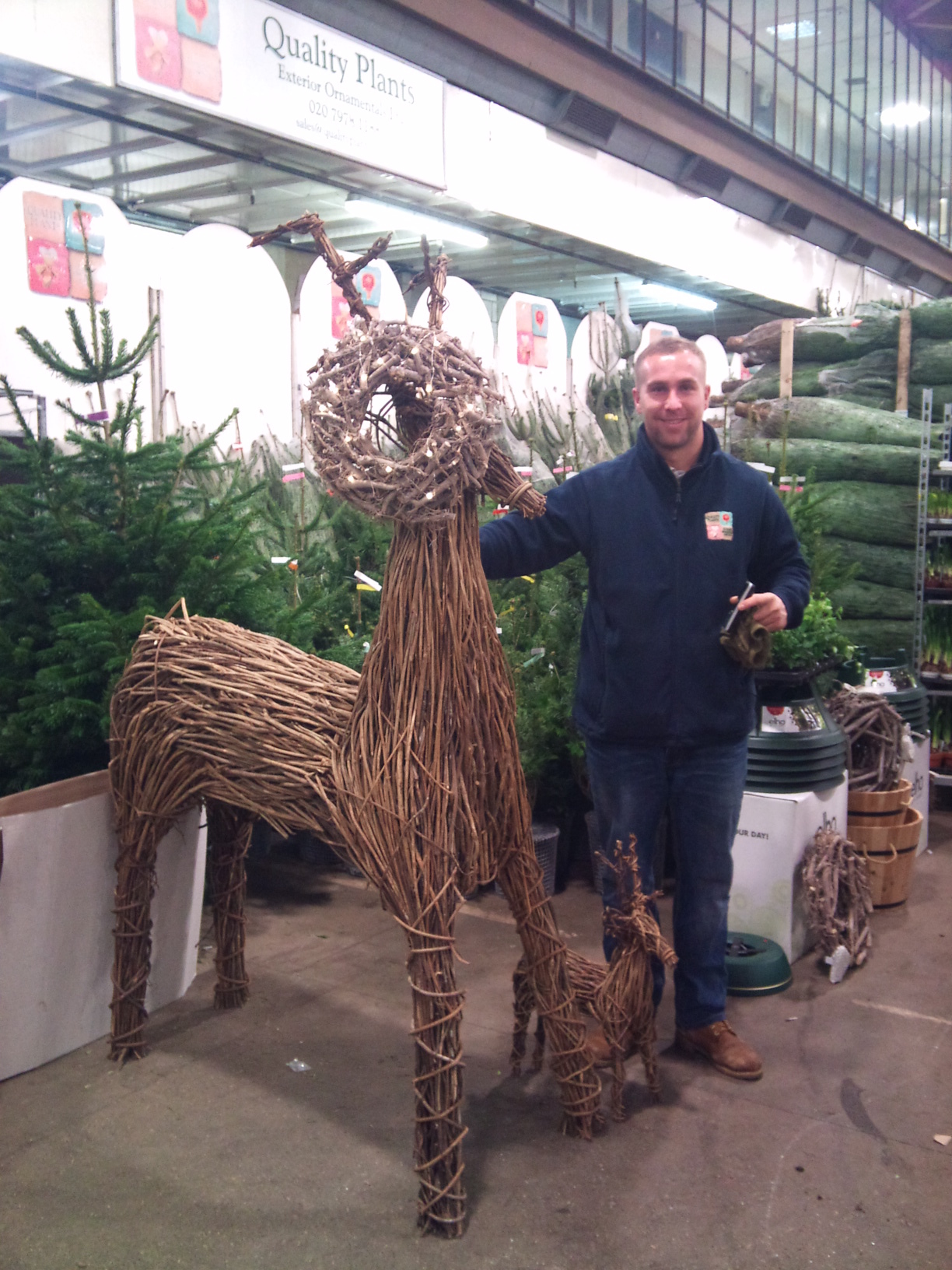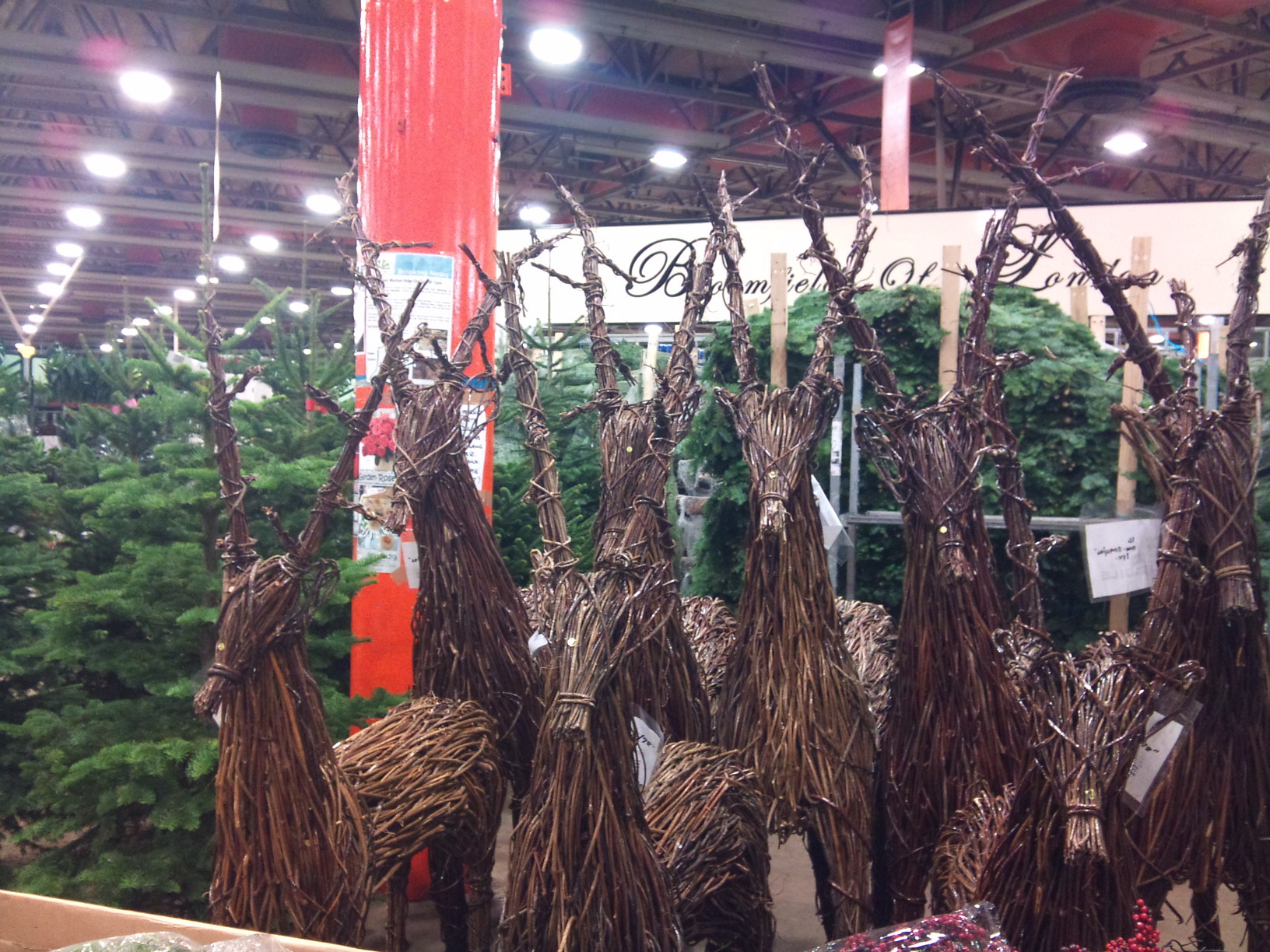 Also traditional – pagan indeed! – is fresh green foliage. Forage a couple of evergreen branches, as your ancestors once did. Pratley's has a new foliage section; there's plenty of choice at Porters – I like this pussy/dogwood/ euc/willow combo; but I'm majorly smitten by GB Foliage's inspirational assortment of all-green, all-British leaves.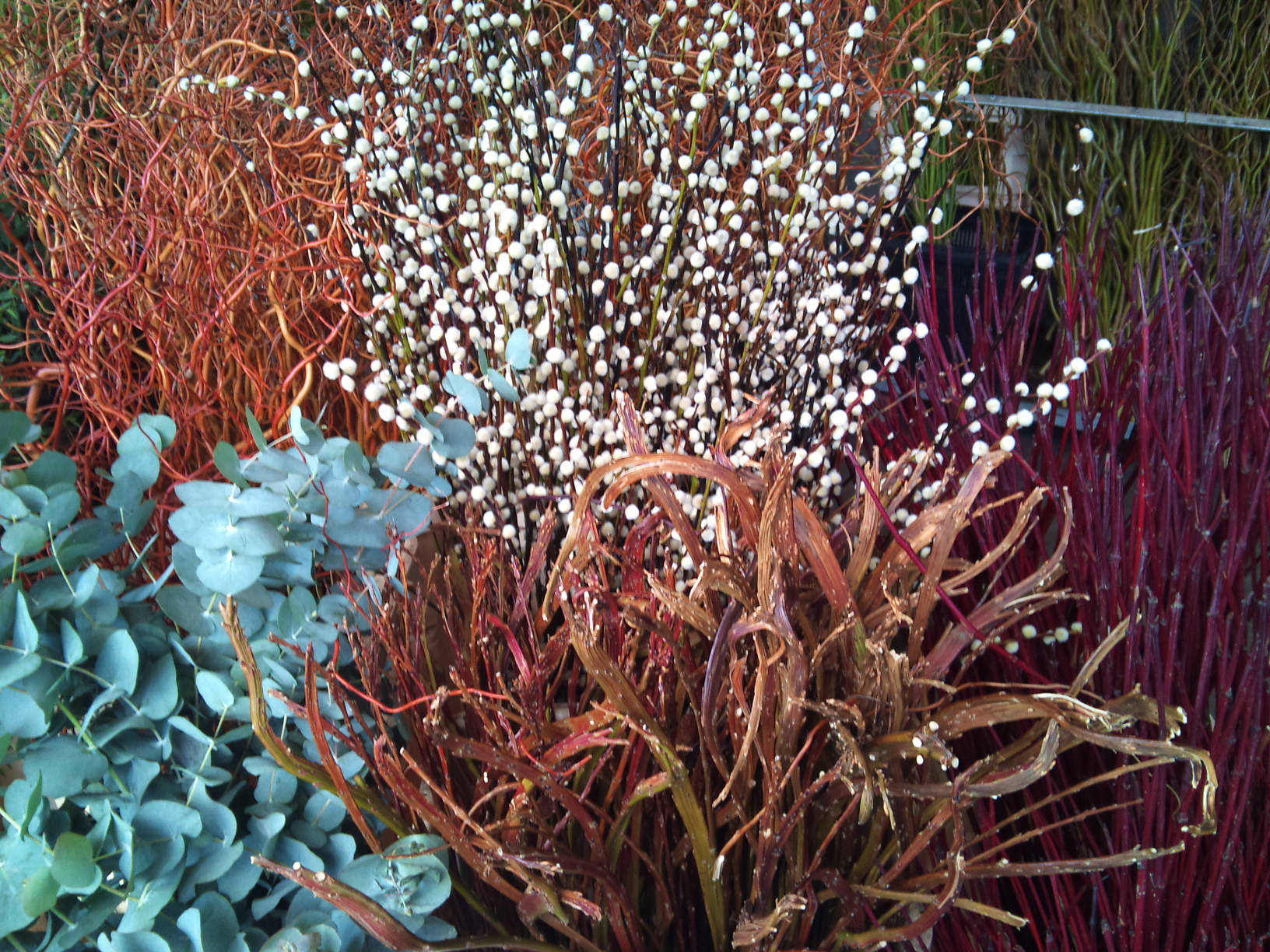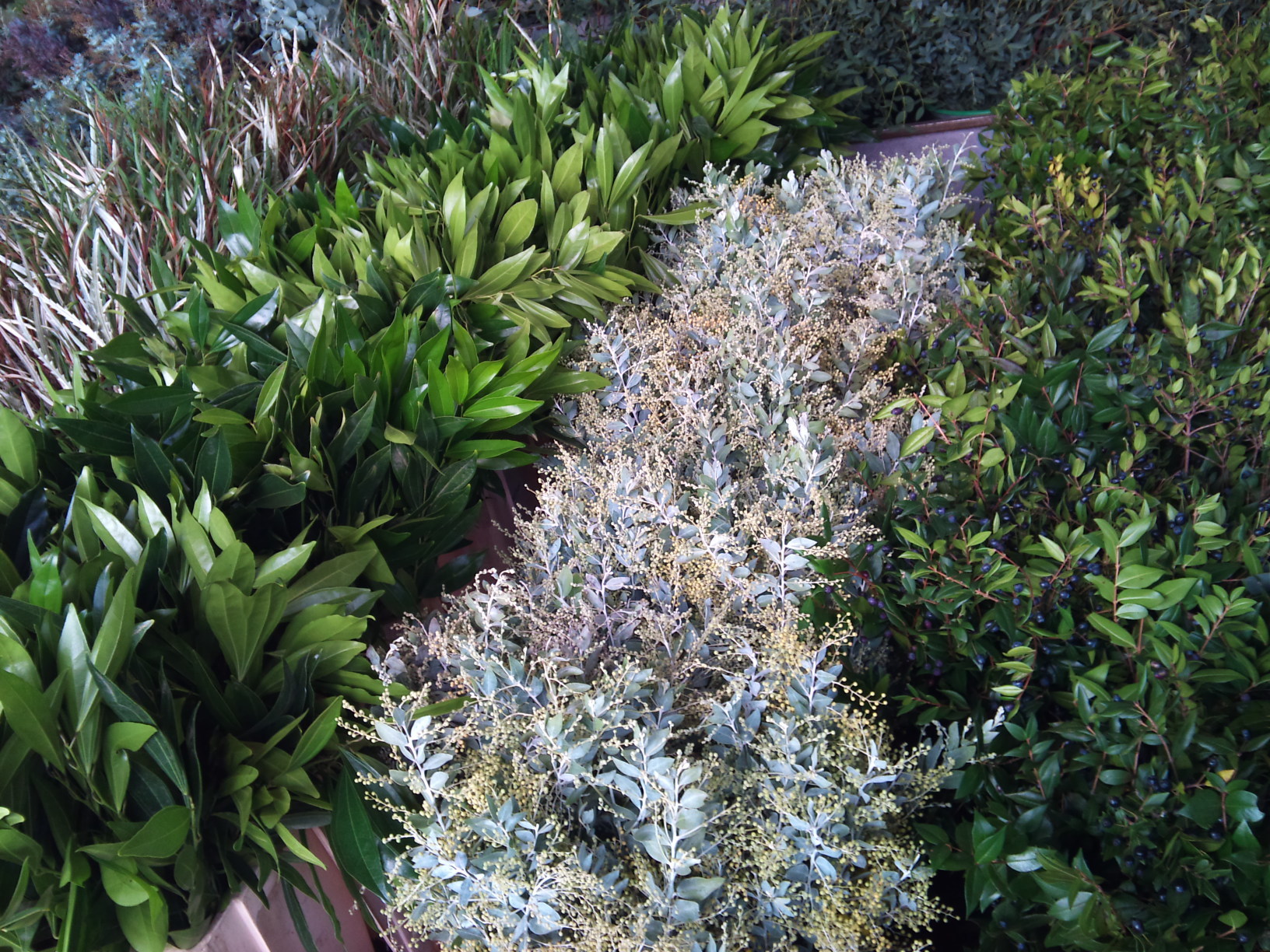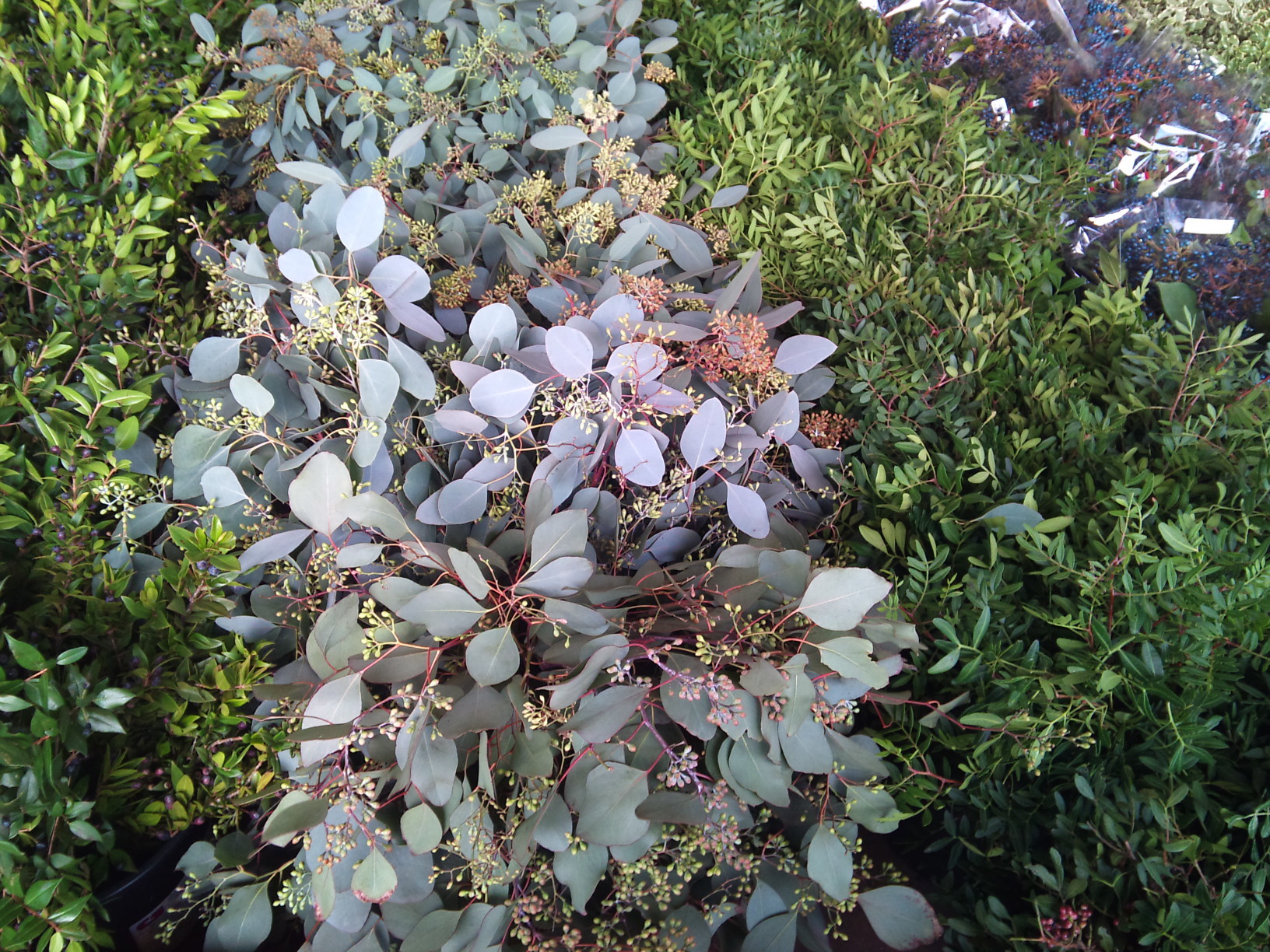 Poinsettias are new-traditional, if that's not an oxymoron. All sizes and colours at Quality; glittery or thimblesized at Evergreen (with teeny fairy-sized cyclamen); bouquet stems at SR Allen.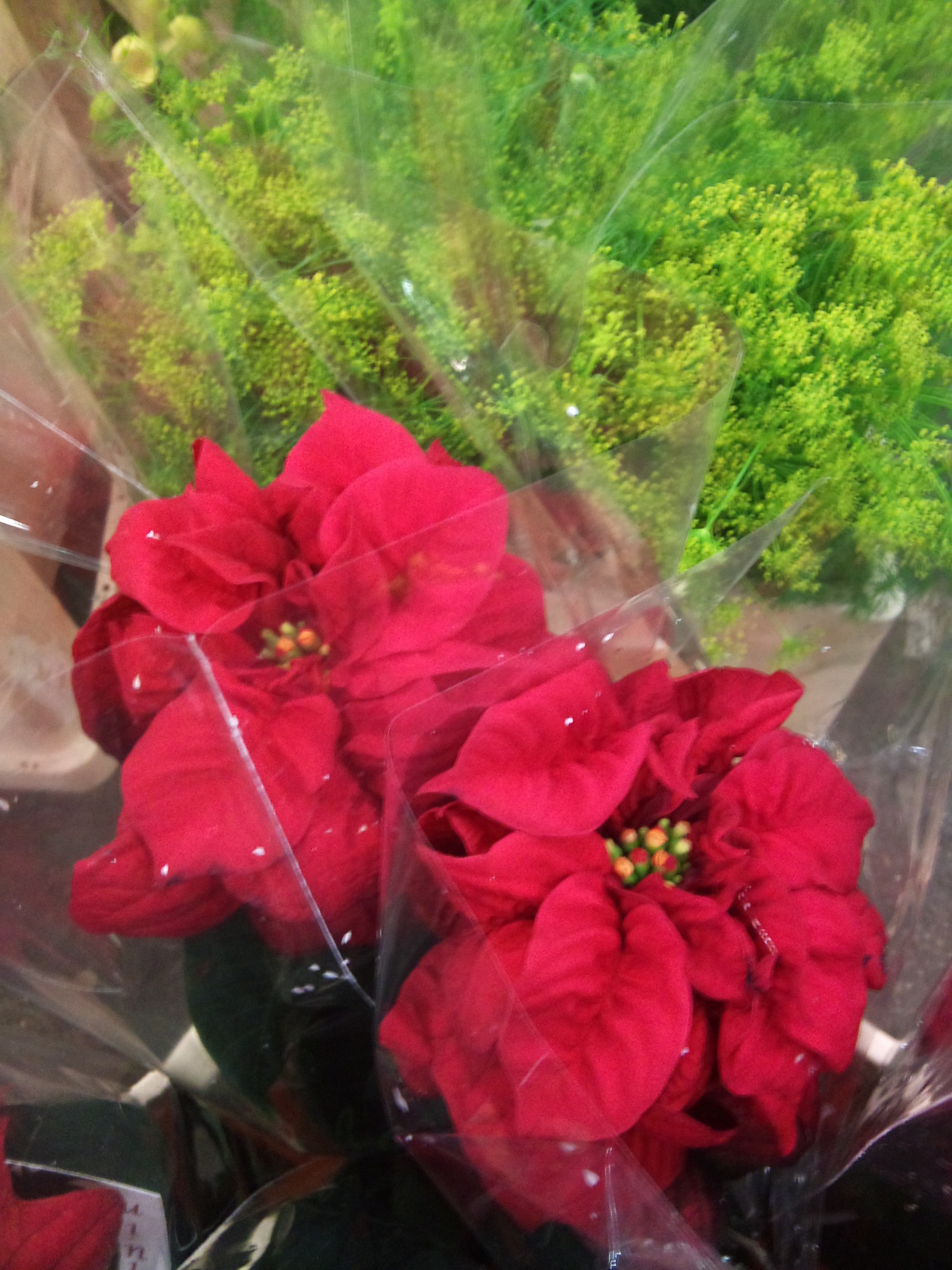 There's six Euphorbia fulgens, poinsettia's cousin, at Alagar. Bobby talks us through: "Queen of Orange. Yellow River. Quicksilver, that's white. Pink Baron. Cognac. Dark red- Samtrot." Samtrot? Isn't he in The Hobbit? Dickens, definitely.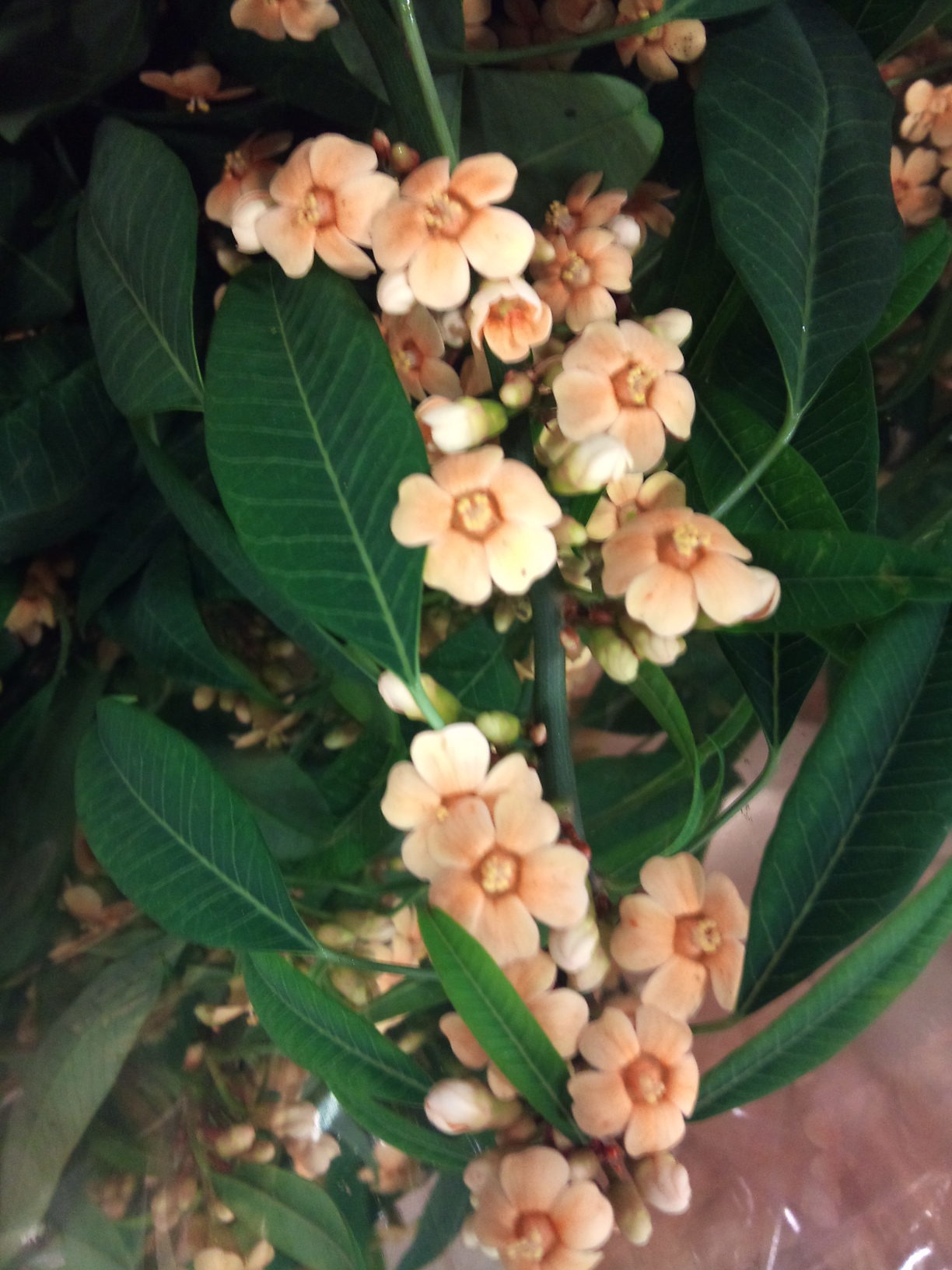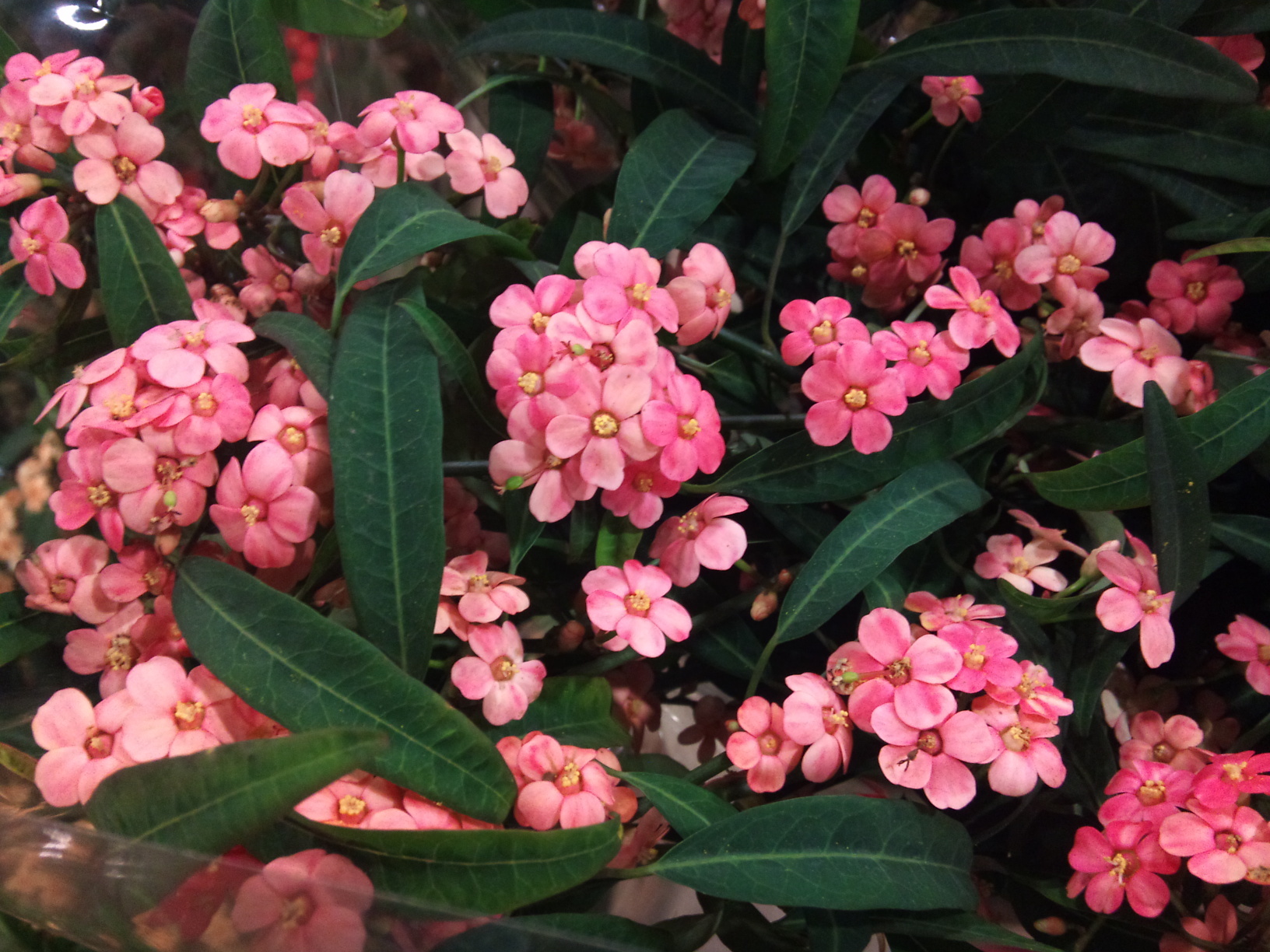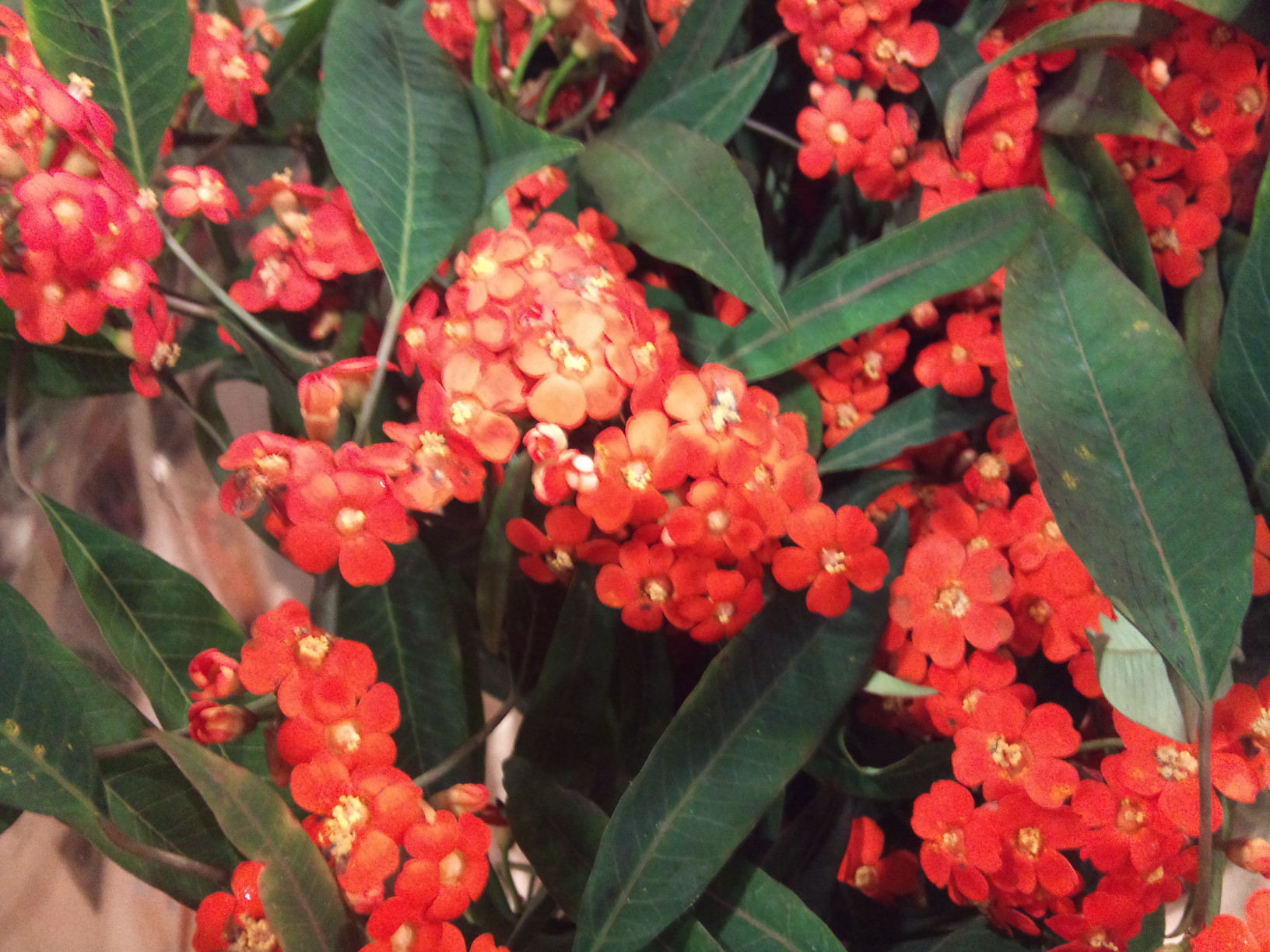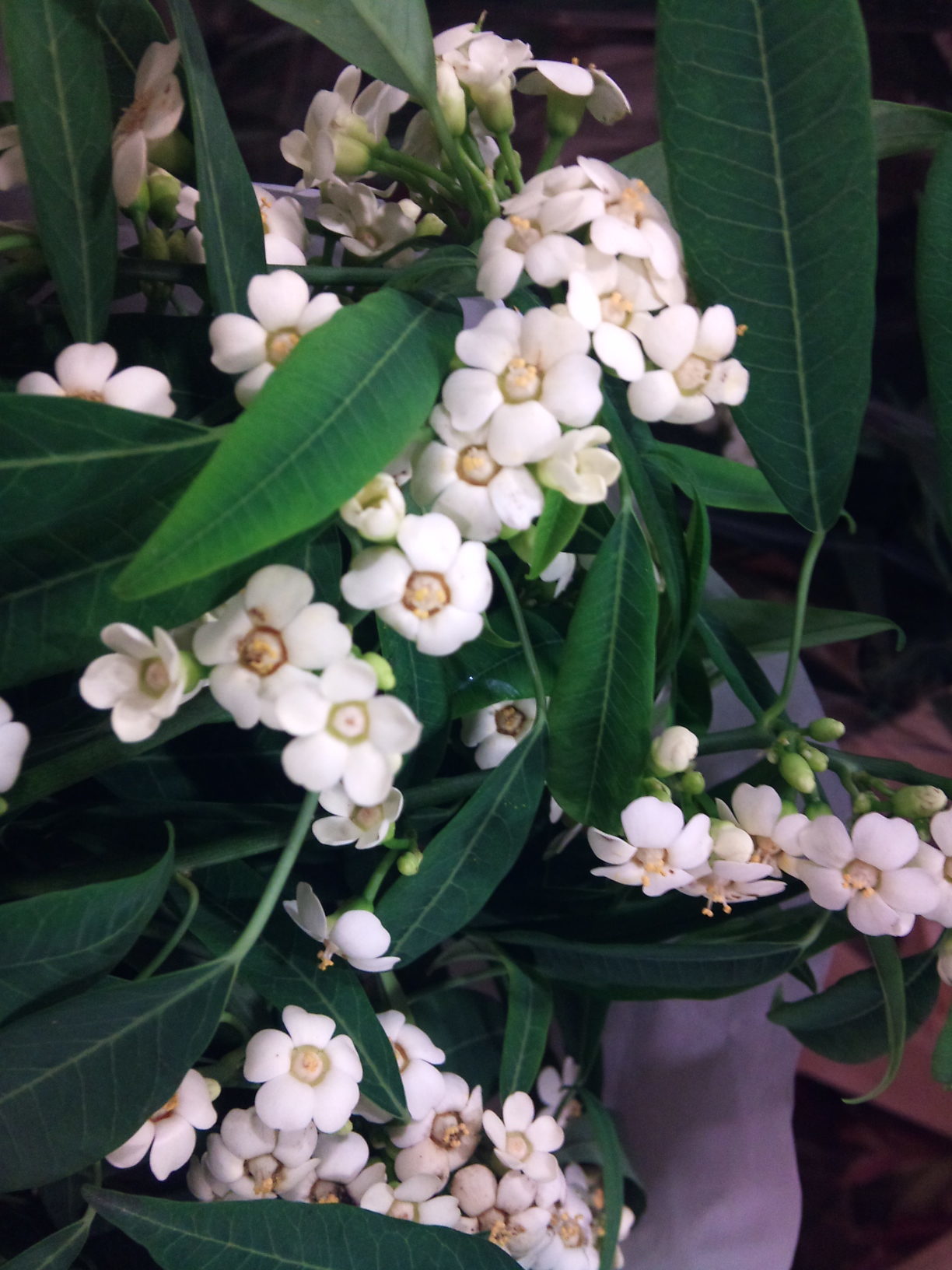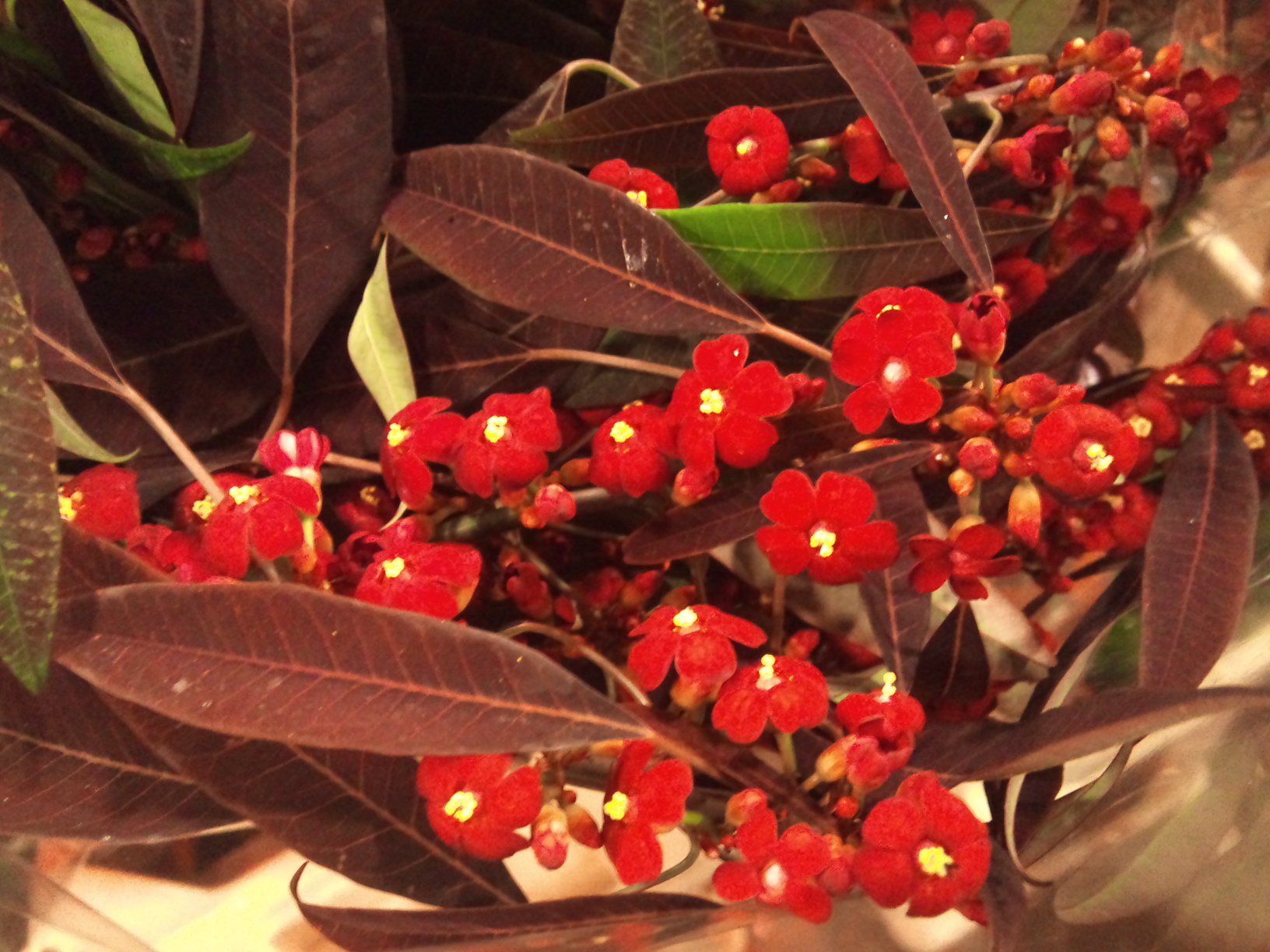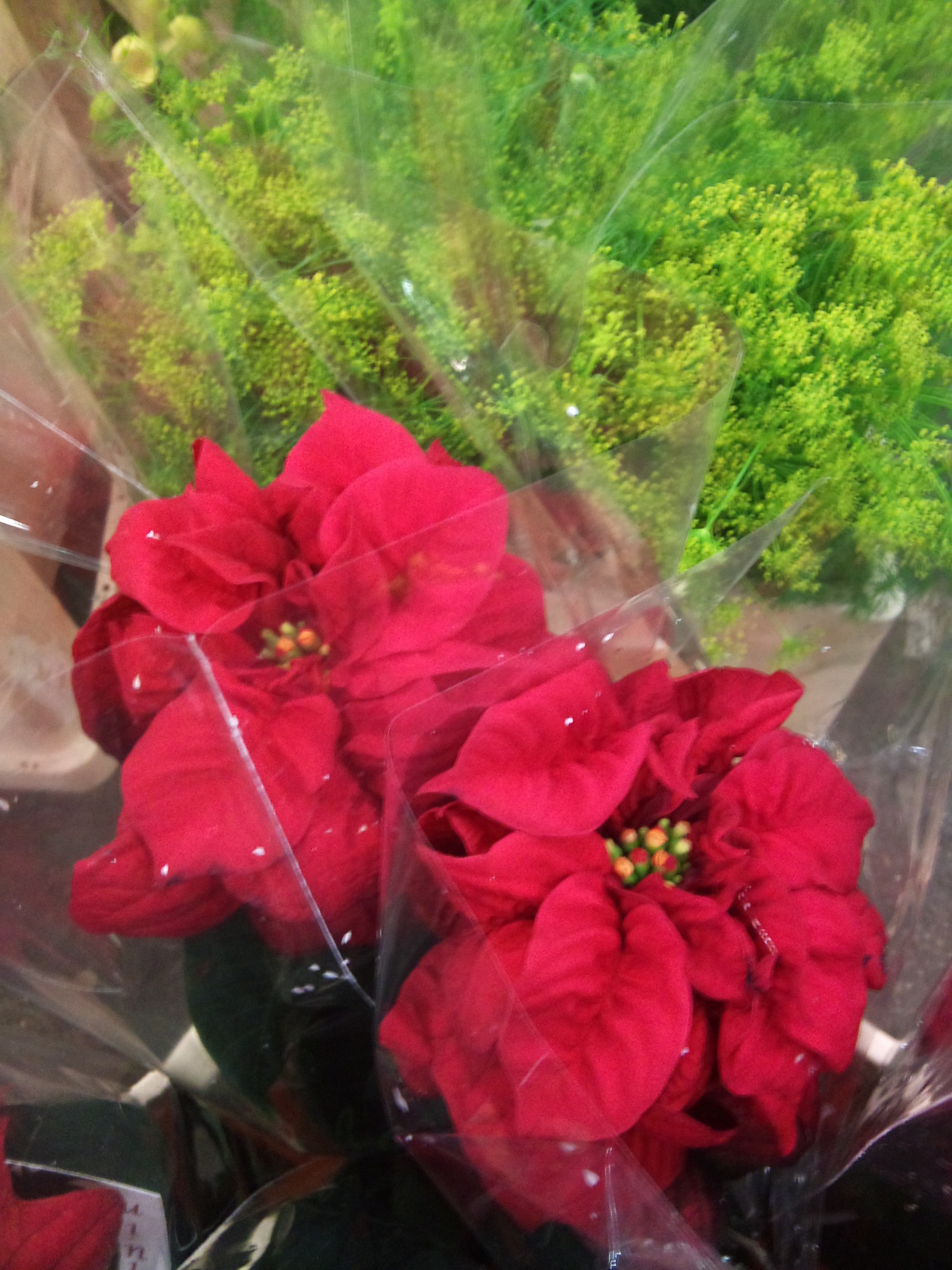 Christmas is FAMILY. There's a real sense of belonging at NCGM, helped by the (genuine) family relationships throughout the market. Eddie at Dennis Edwards started working for his father while still at school. His boys, Jack and Sonny, are now learning the trade themselves. I bumped into Simon Lycett here; a snappy dresser himself, he was so taken with Eddie's callicarpa-coordinated outfit he tweeted a photo immediately!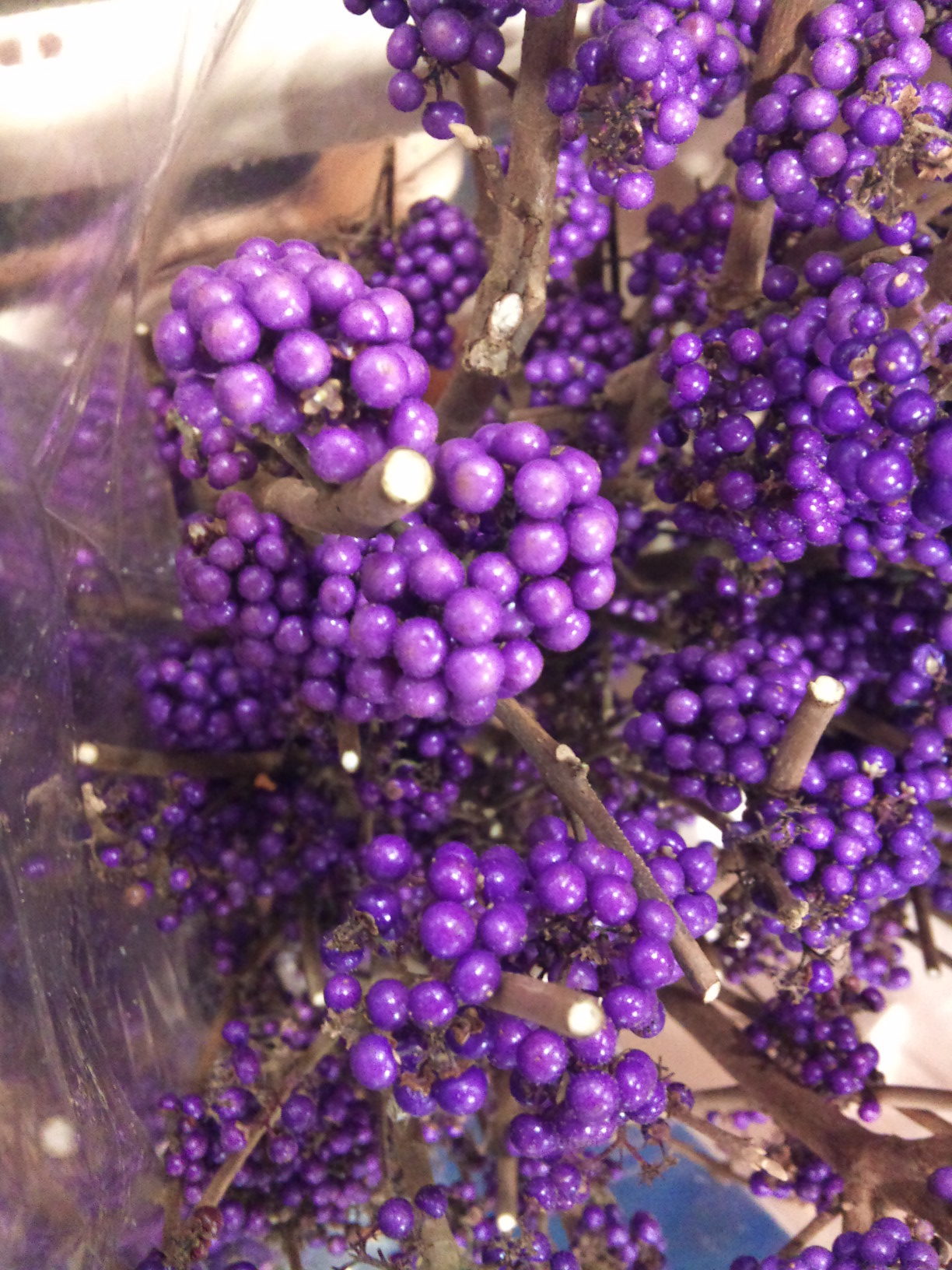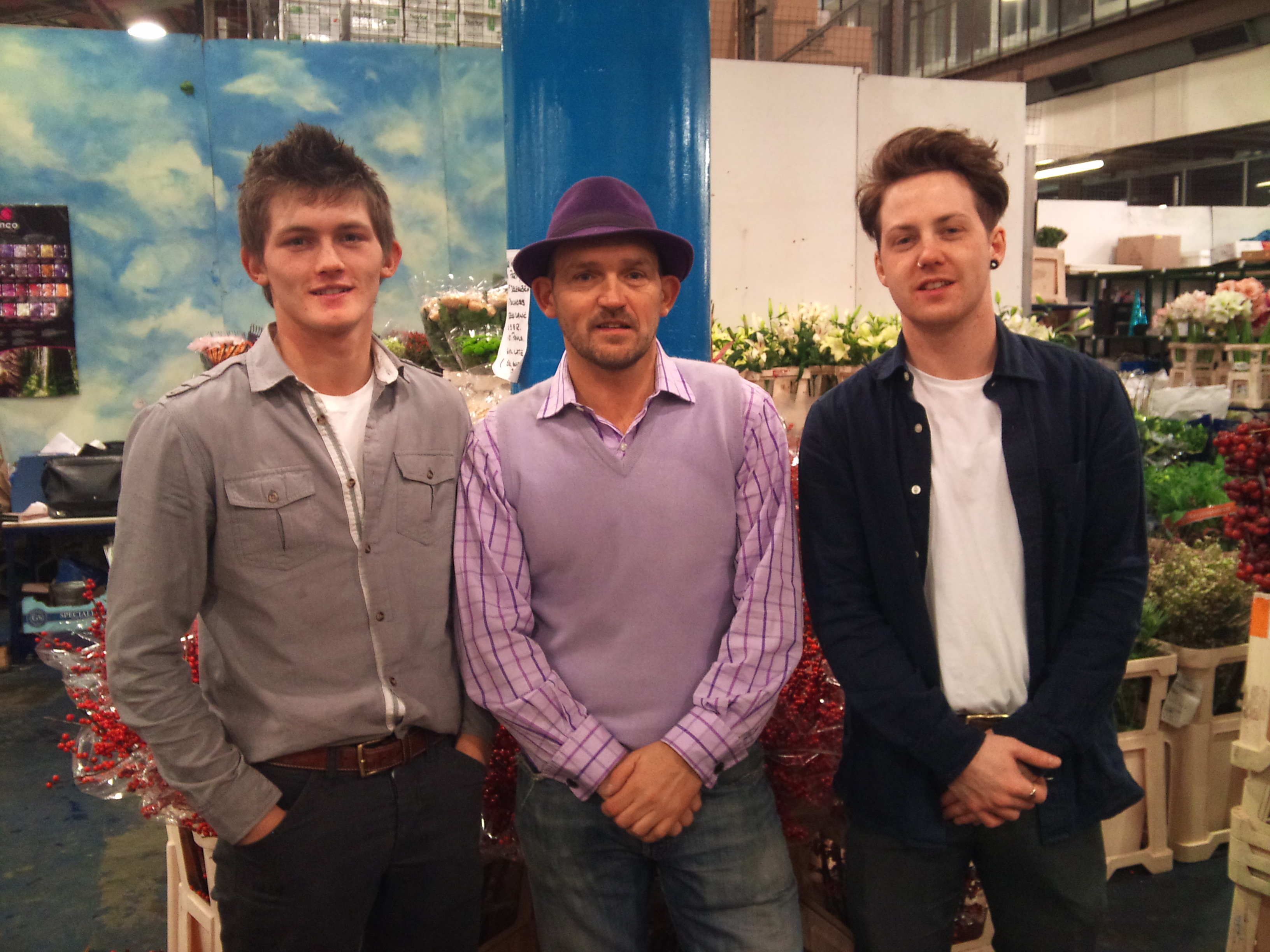 Spend more time with your loved ones this month, by using readymades. Here's wreaths, 3 from Bloomfield and 1 from JH Flowers (another family business, EH Hart for oldtimers). They've tablecentres-to-go – red-gold or green-white, complete with cosy candles; while Pratley's tempts with three kinds of jaunty planters. I'm sold.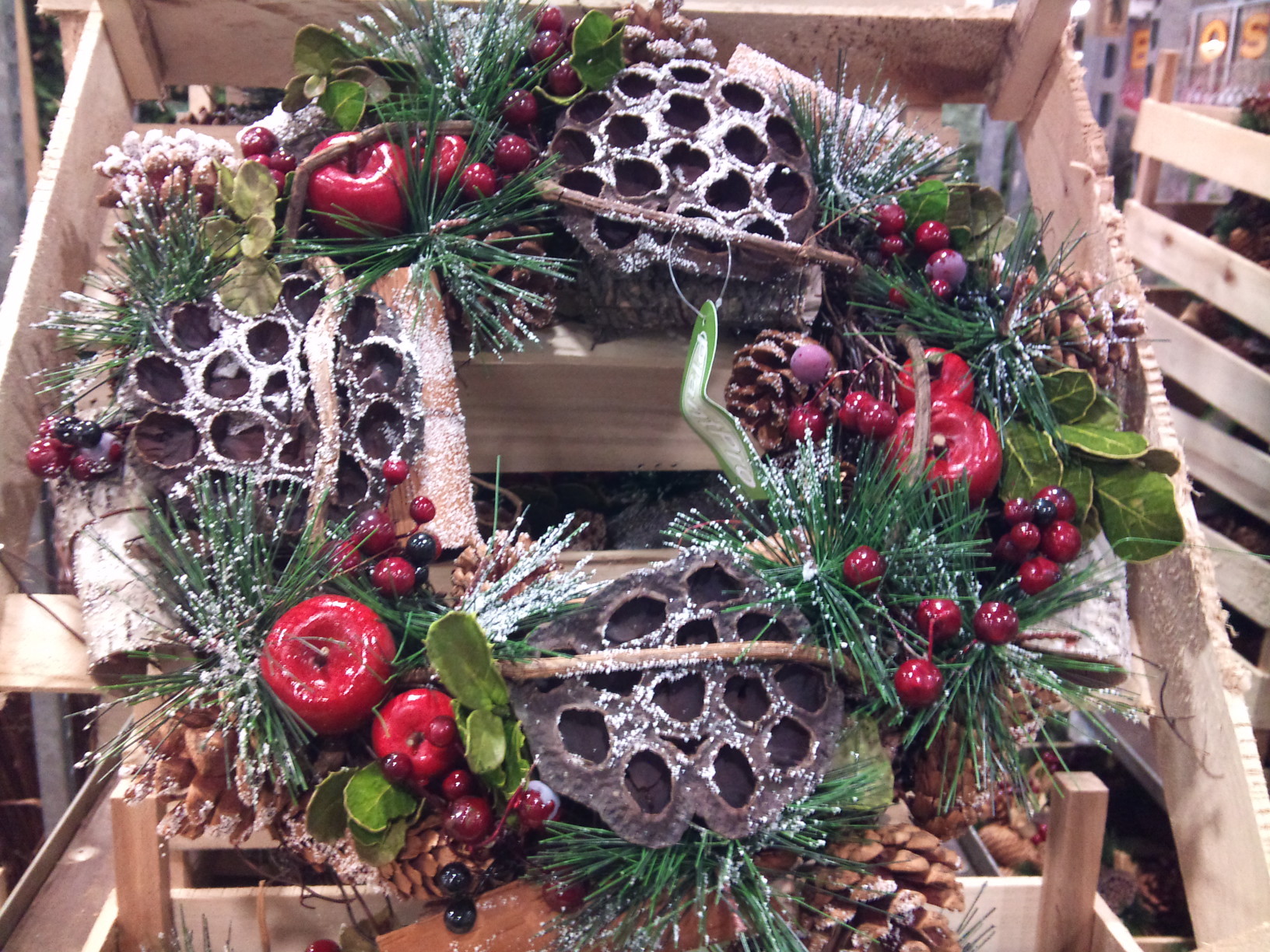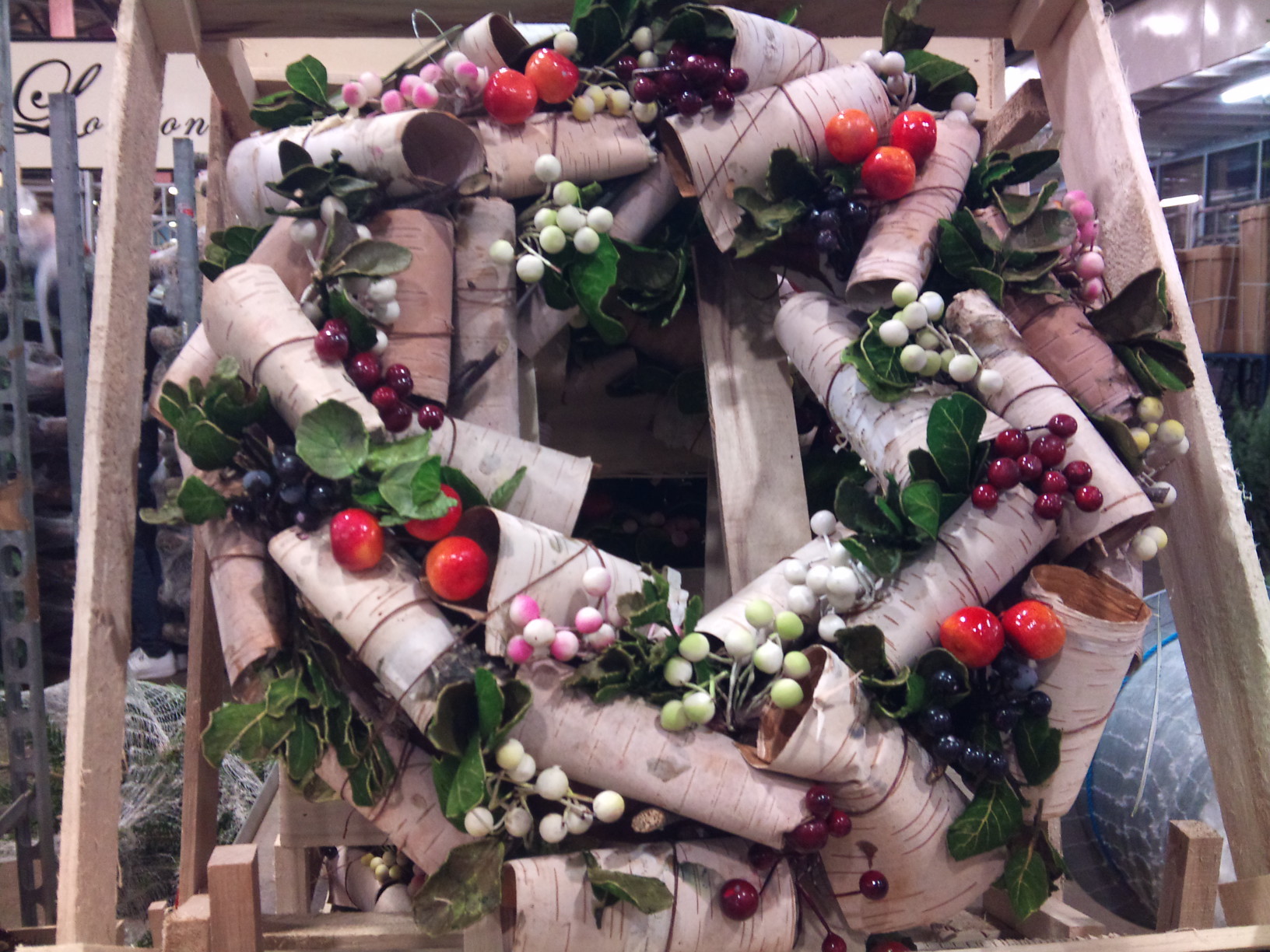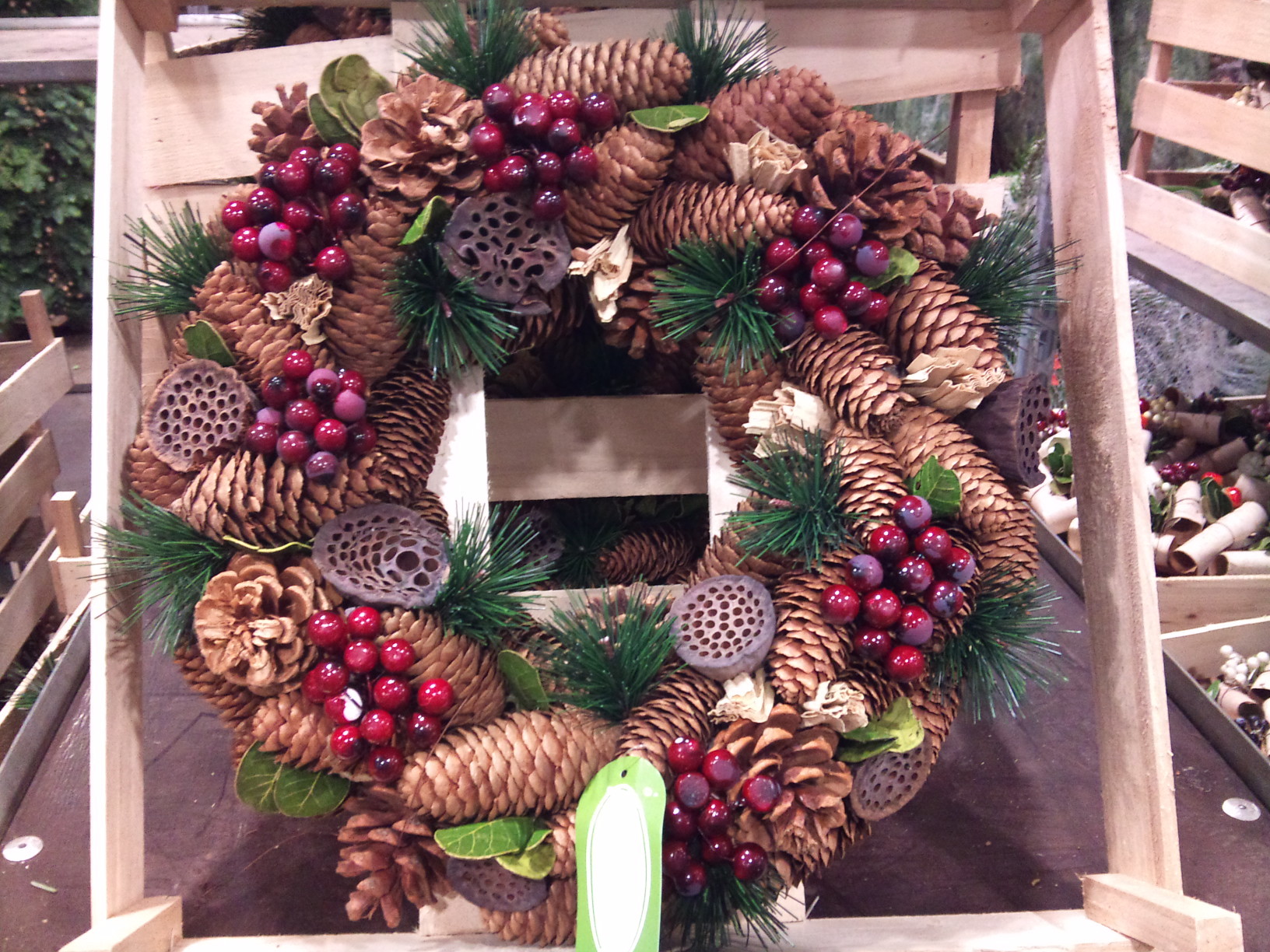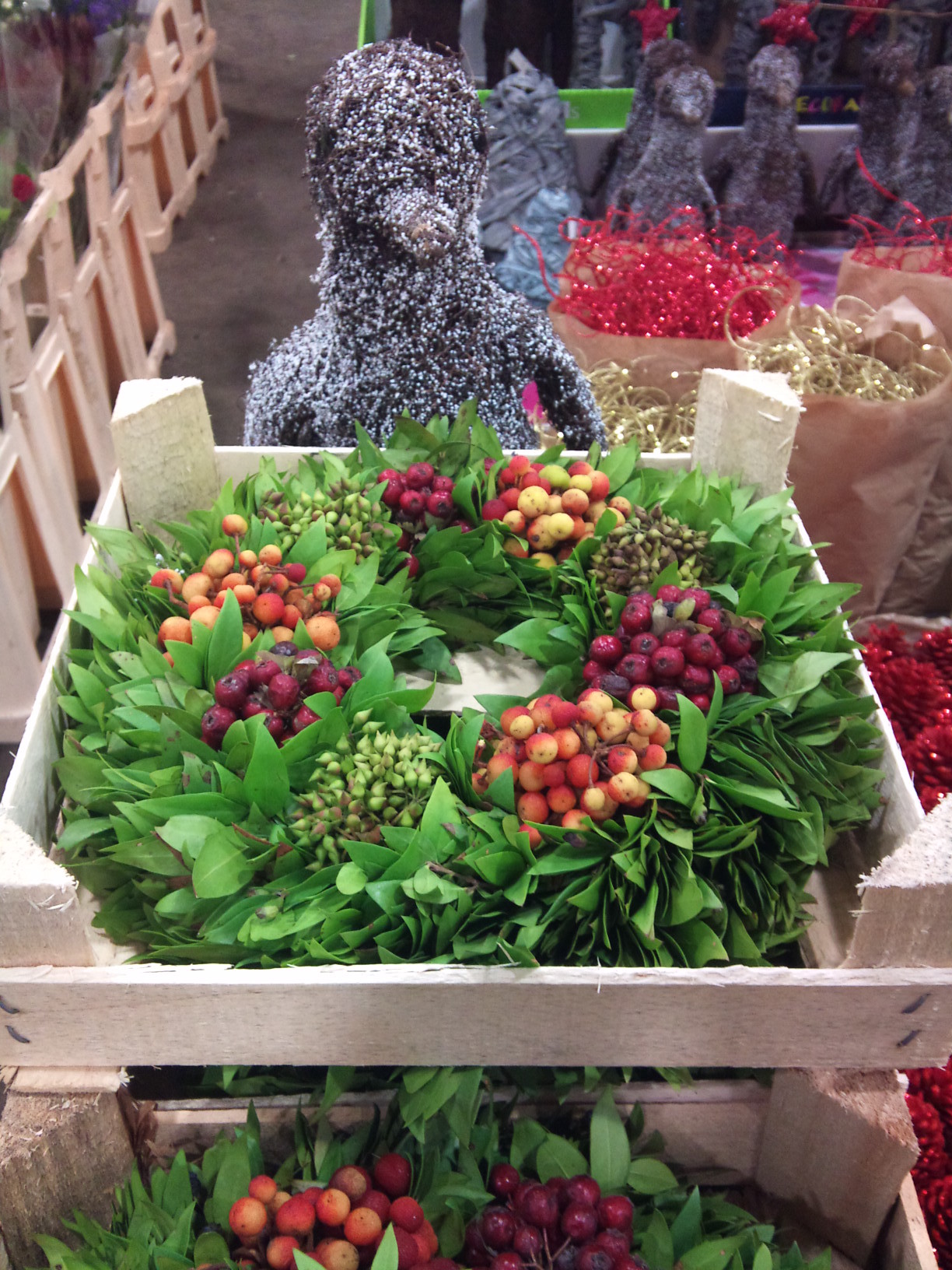 Get away from relatives, if you need to, by making your own. (Displays, not cousins.) Fresh rings and branches aplenty; long garlands at GB Foliage for banisters and doorways (Oh, to have a banister to decorate!); and create your own planters from L Mills' English-grown selection.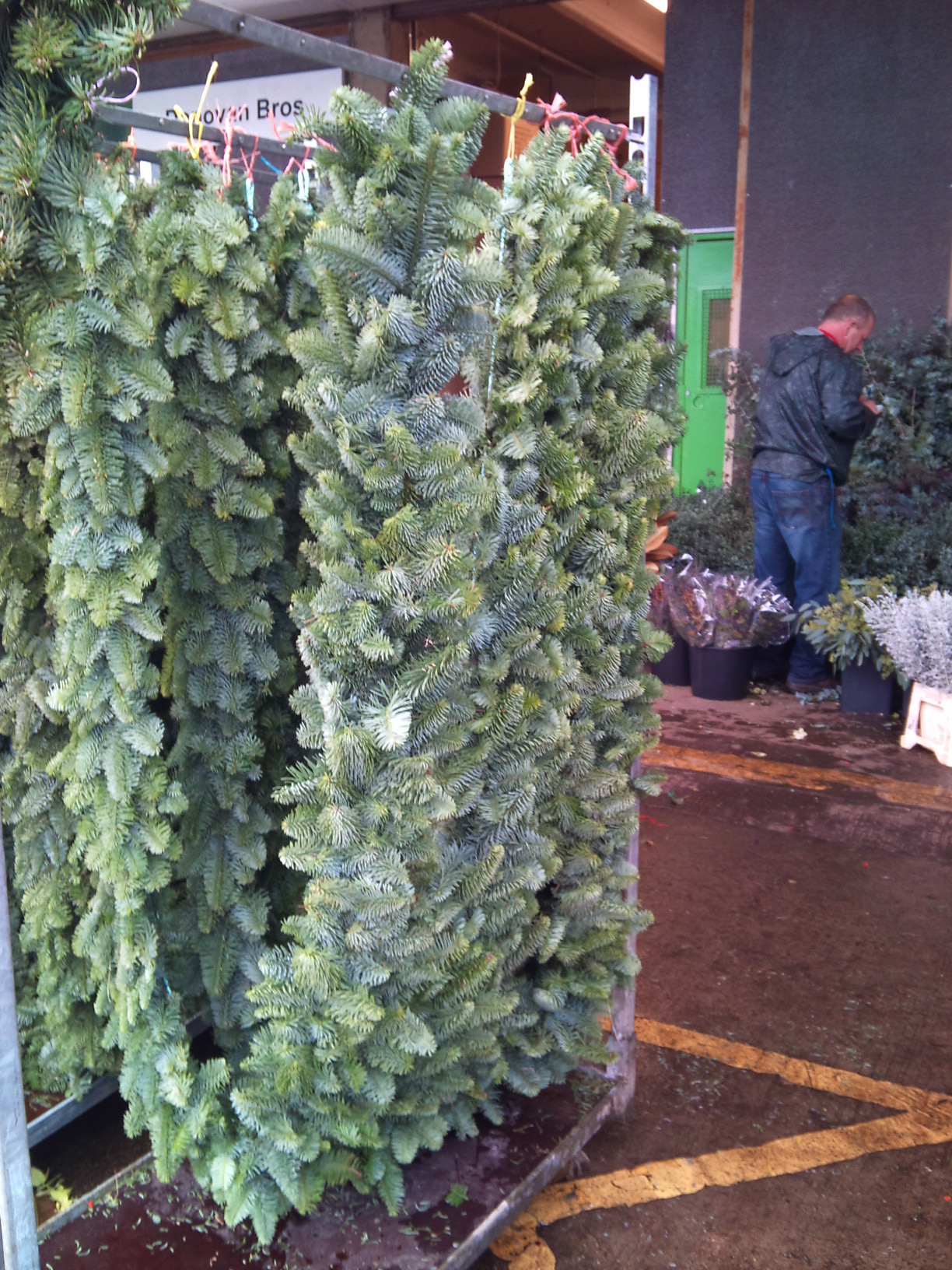 Christmas is STRANGE COMBINATIONS. Brandy and butter; turkey and cranberry; best outfit and paper hat. Thanks to global trade and breeding advances, like relatives who only meet once a year, there's plenty of strange bucket-fellows to spot at Vauxhall : DG Flowers' purple peonies-orange leucospermum; sunflower-ilex; king protea-iris-veronica. John Austin's white peonies-skimmia; Arnott & Mason's cycad- fiddleleaf fig-azalea; Dennis Edwards' clematis-sparkly craspedia. Wacky.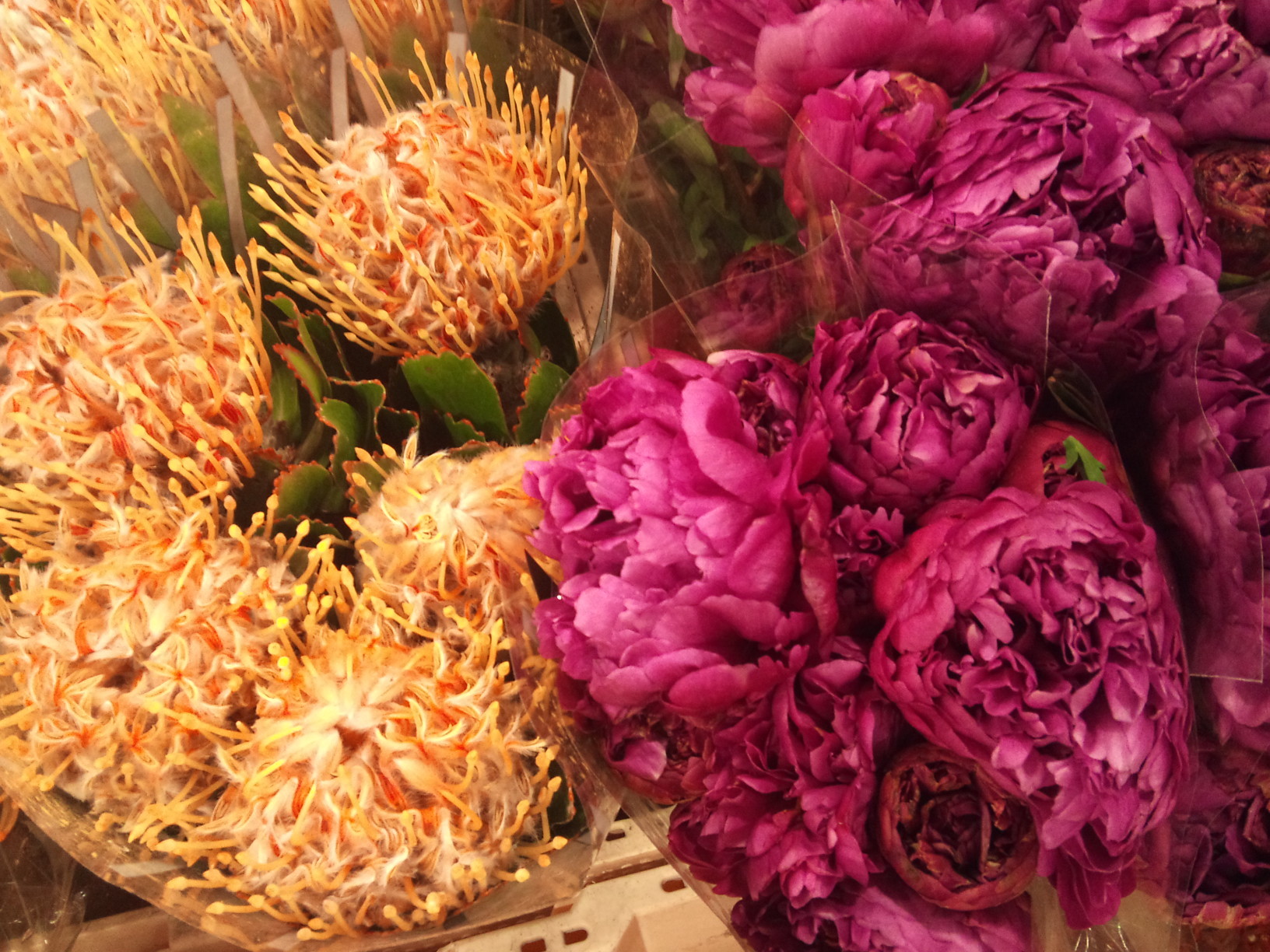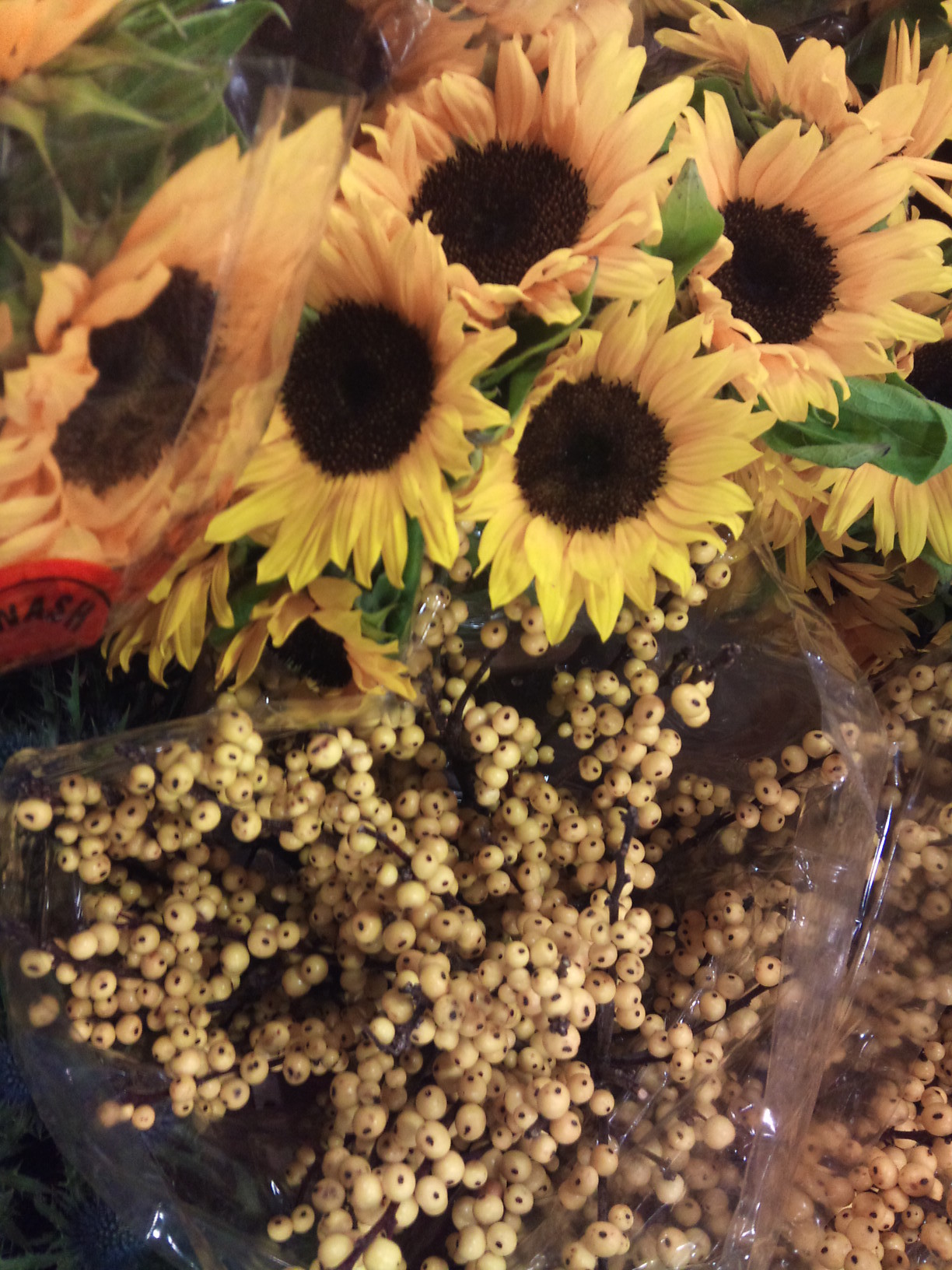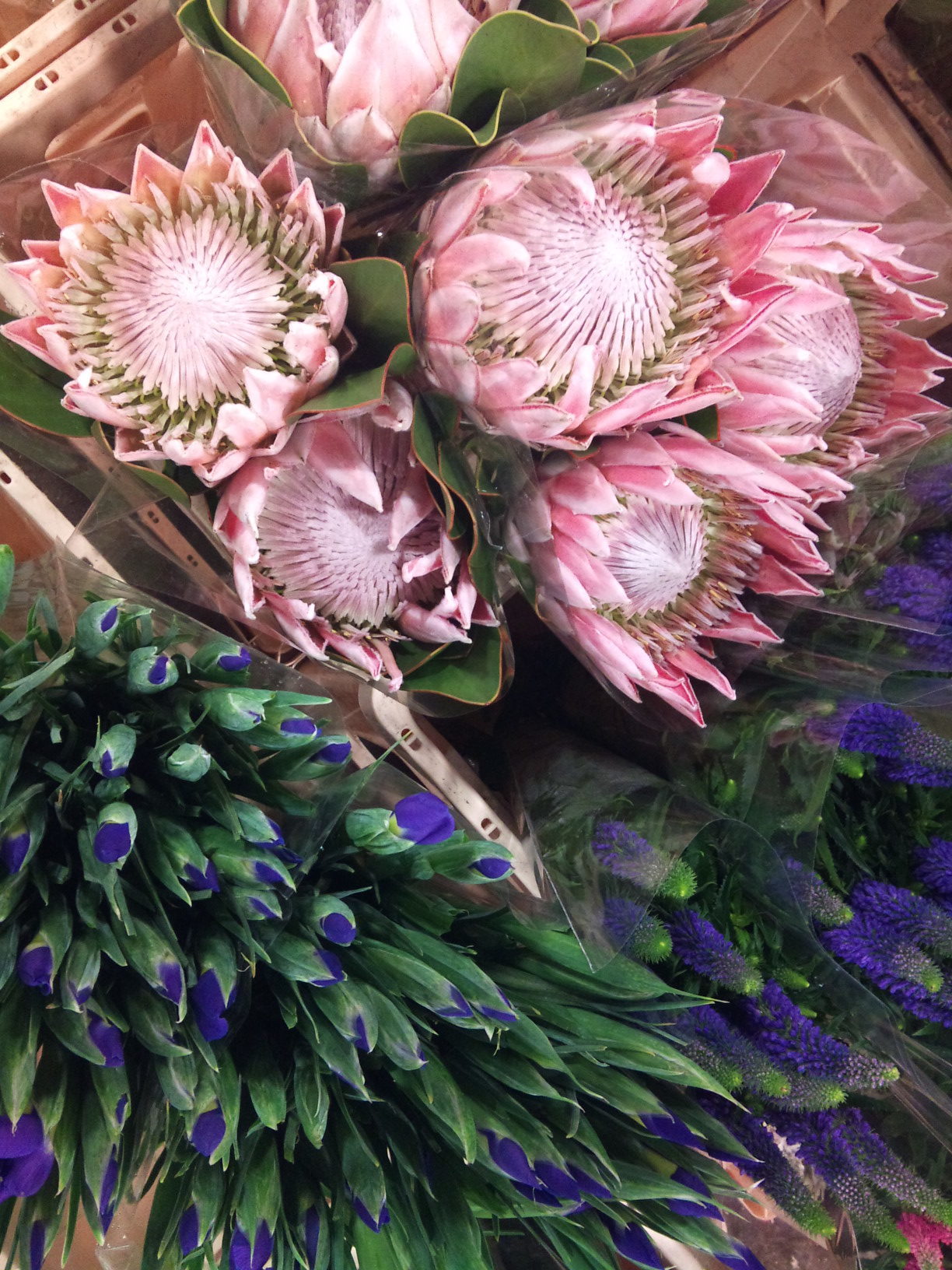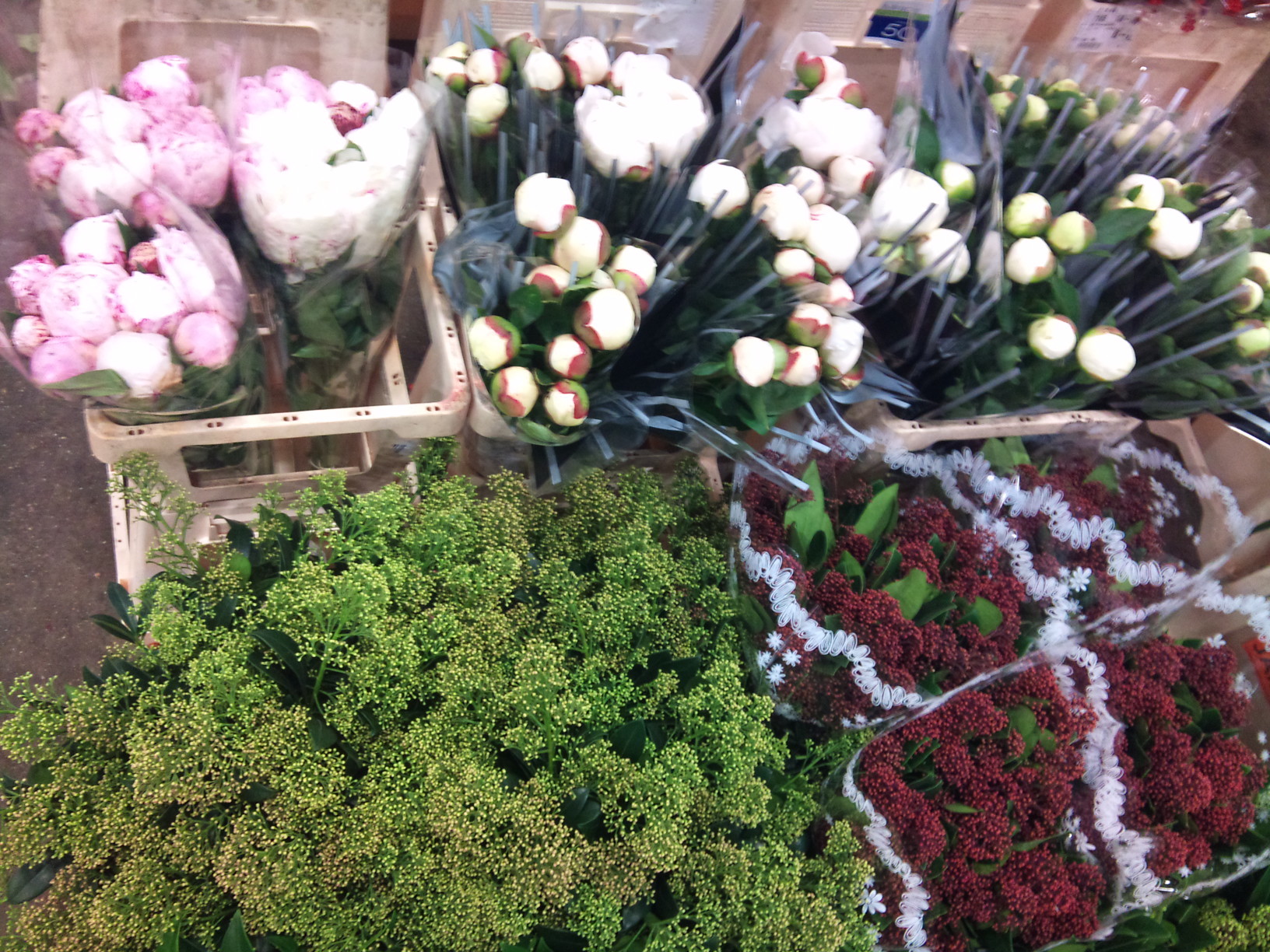 Christmas is BLING. Who doesn't love a bit of sparkle at this time of year? Evergreen's tiny classichollies wear disco cloaks; DG's waxflower comes ready-silvered (in contrast to all-natural pussy willow). Just like a fresh-faced friend in full party slap, it took me a while to recognise this! Zest's roses are gold-dusted, their picks gold-studded; and Porter's foliage is most definitely Strictlyfied. Lovin' that ruby-slipper red. (And a gold-paddle "10" to Dave's wife at GB Foliage for another wonderful overhang adornment.) Even SR Allen's senecio and cinerea looks frost-spangled and velvety.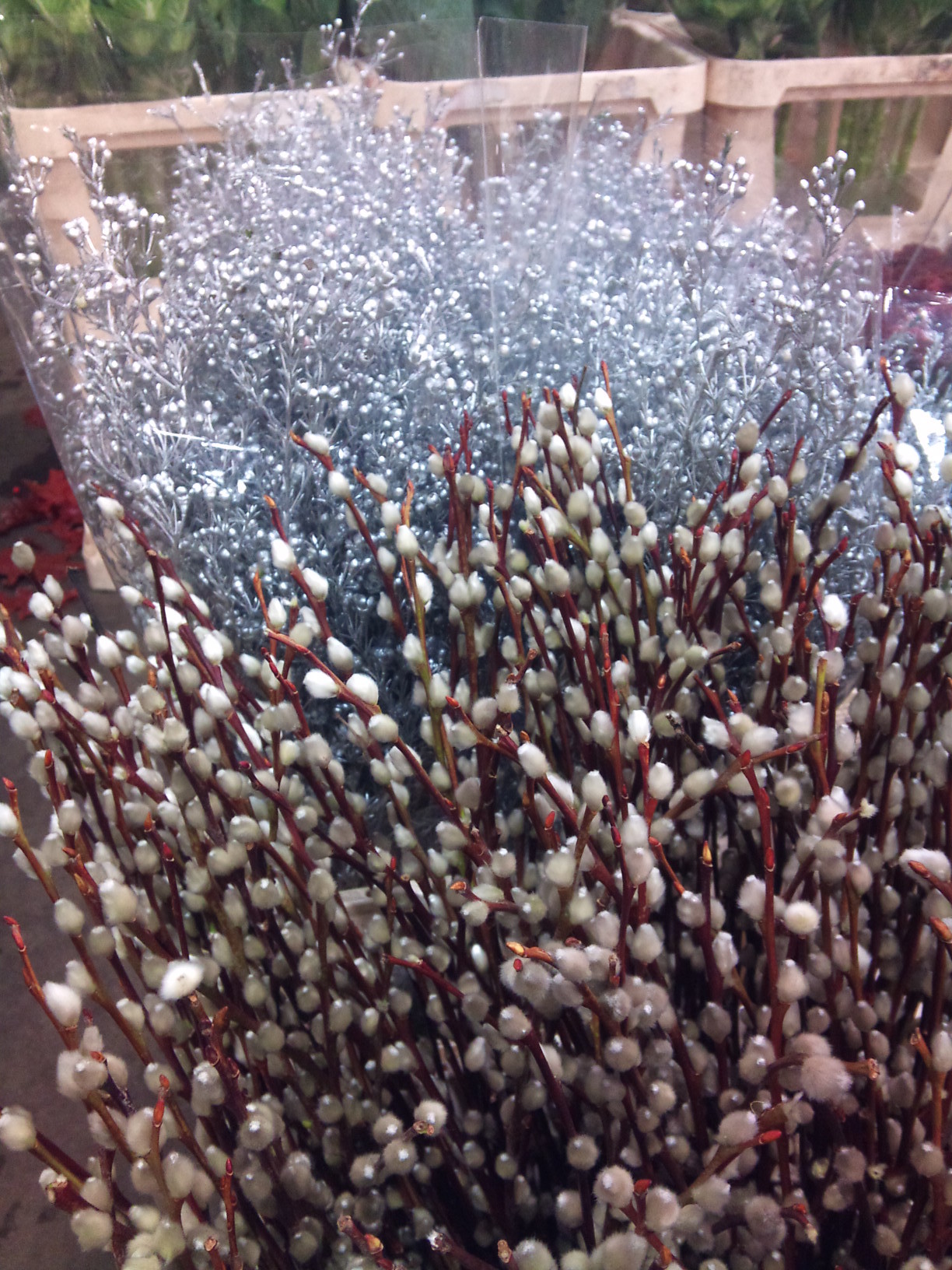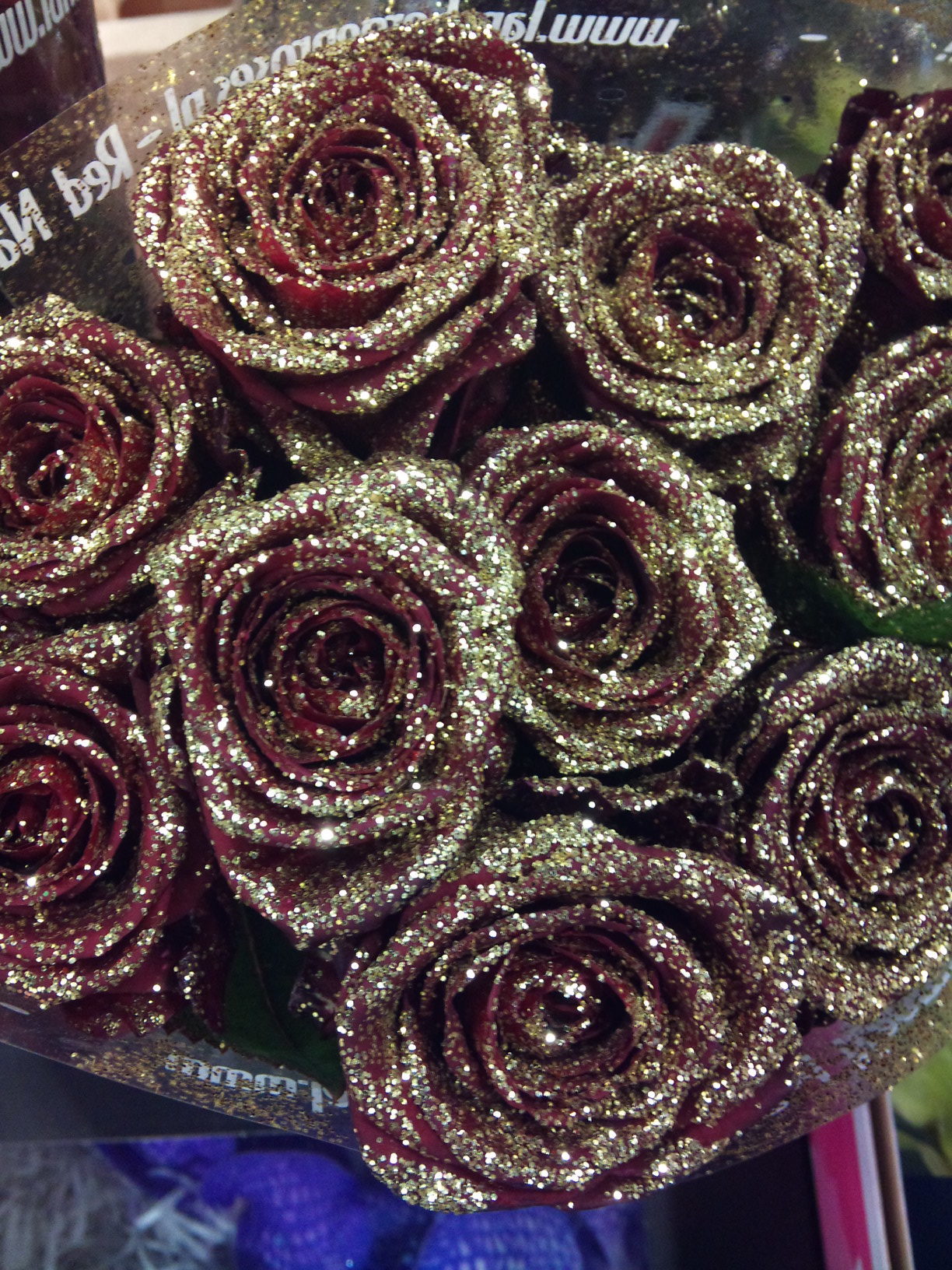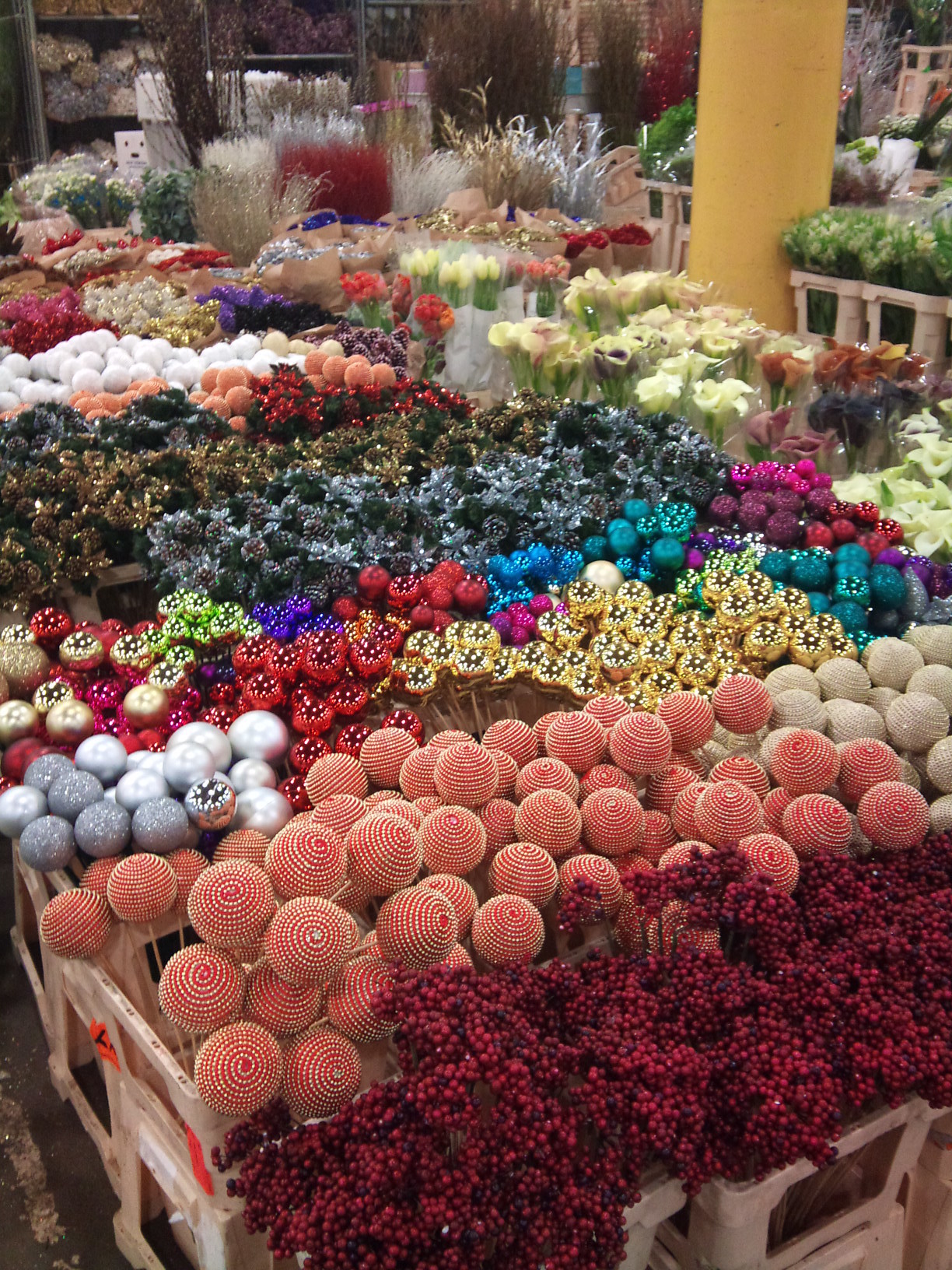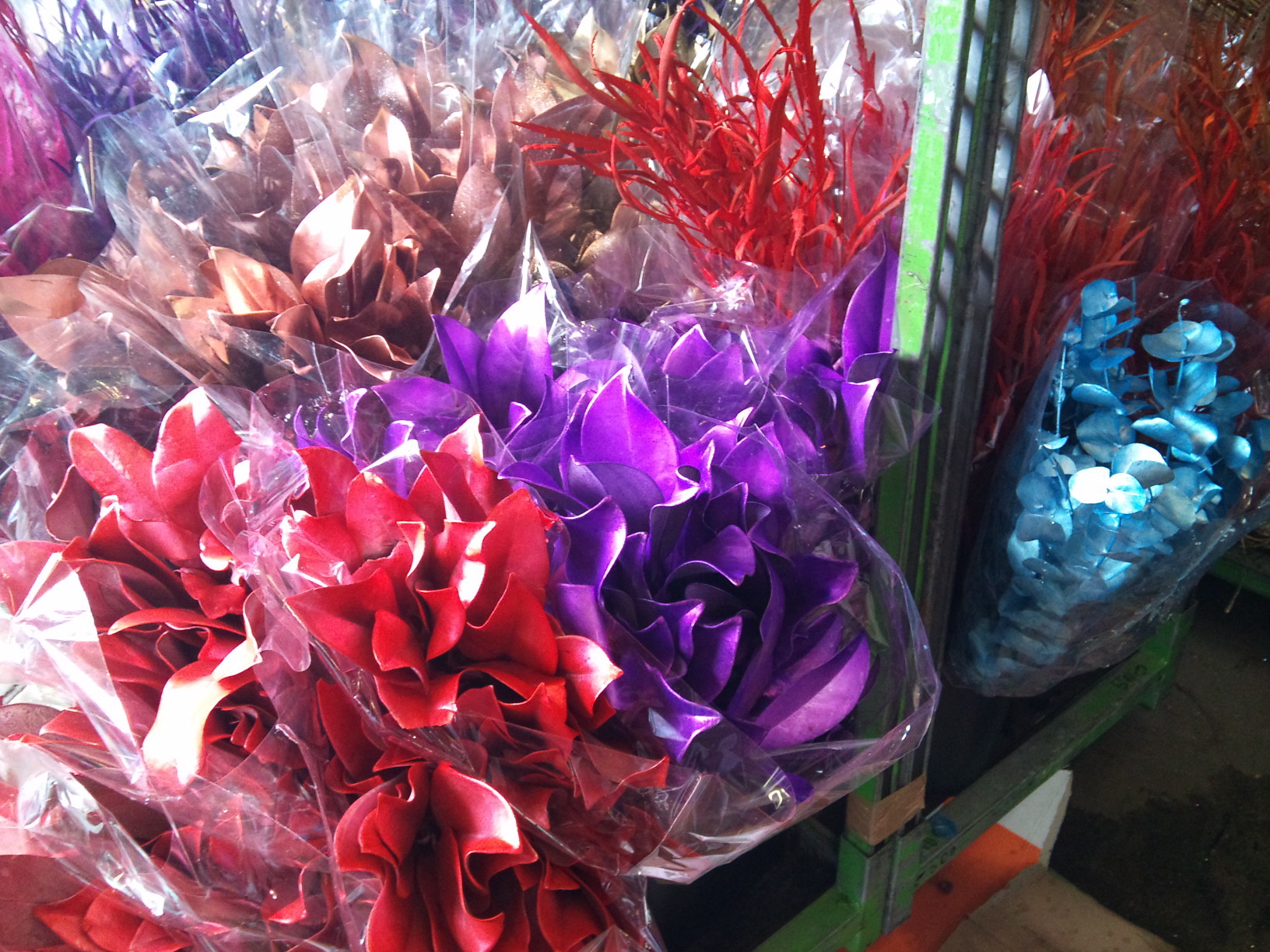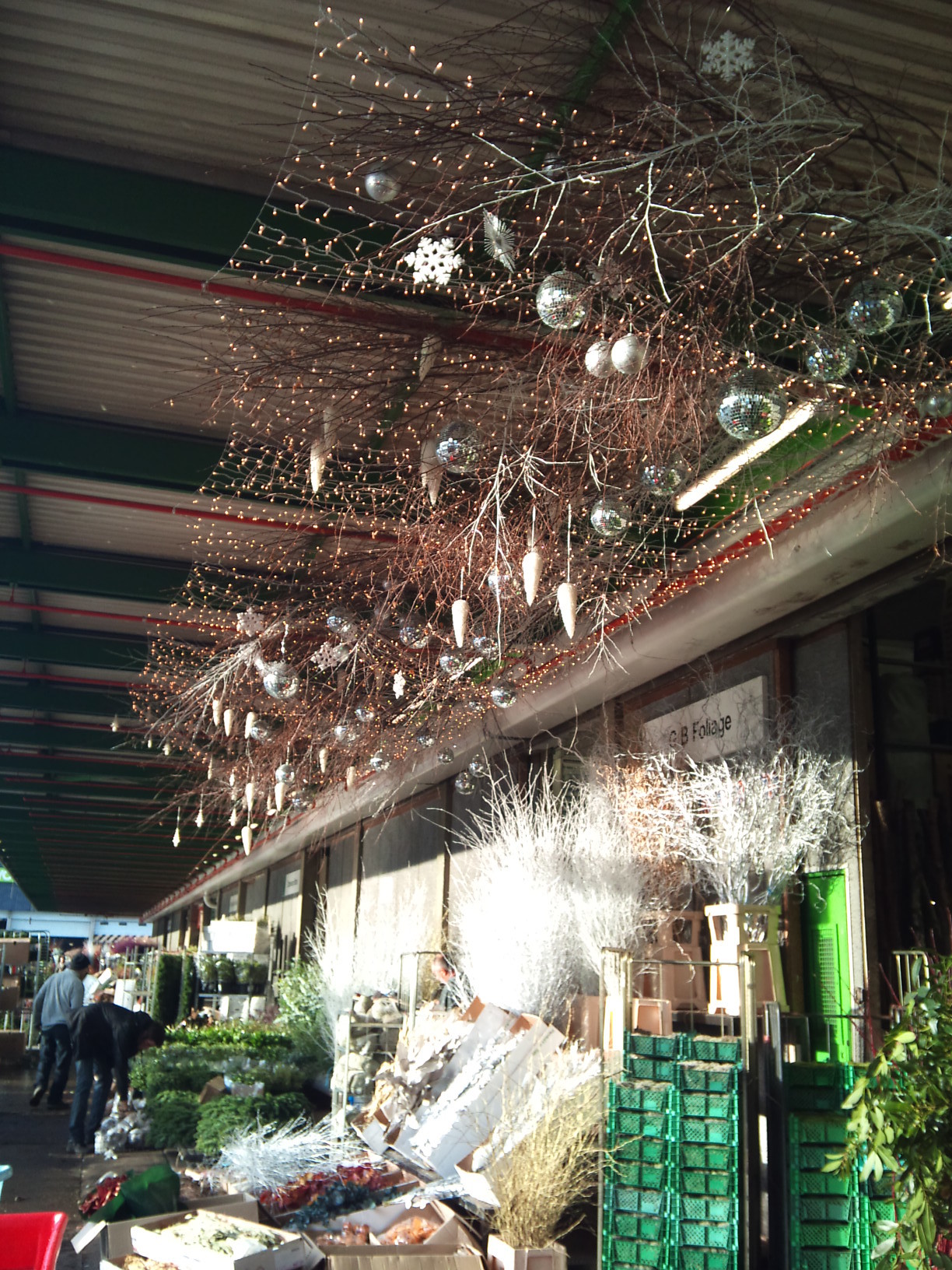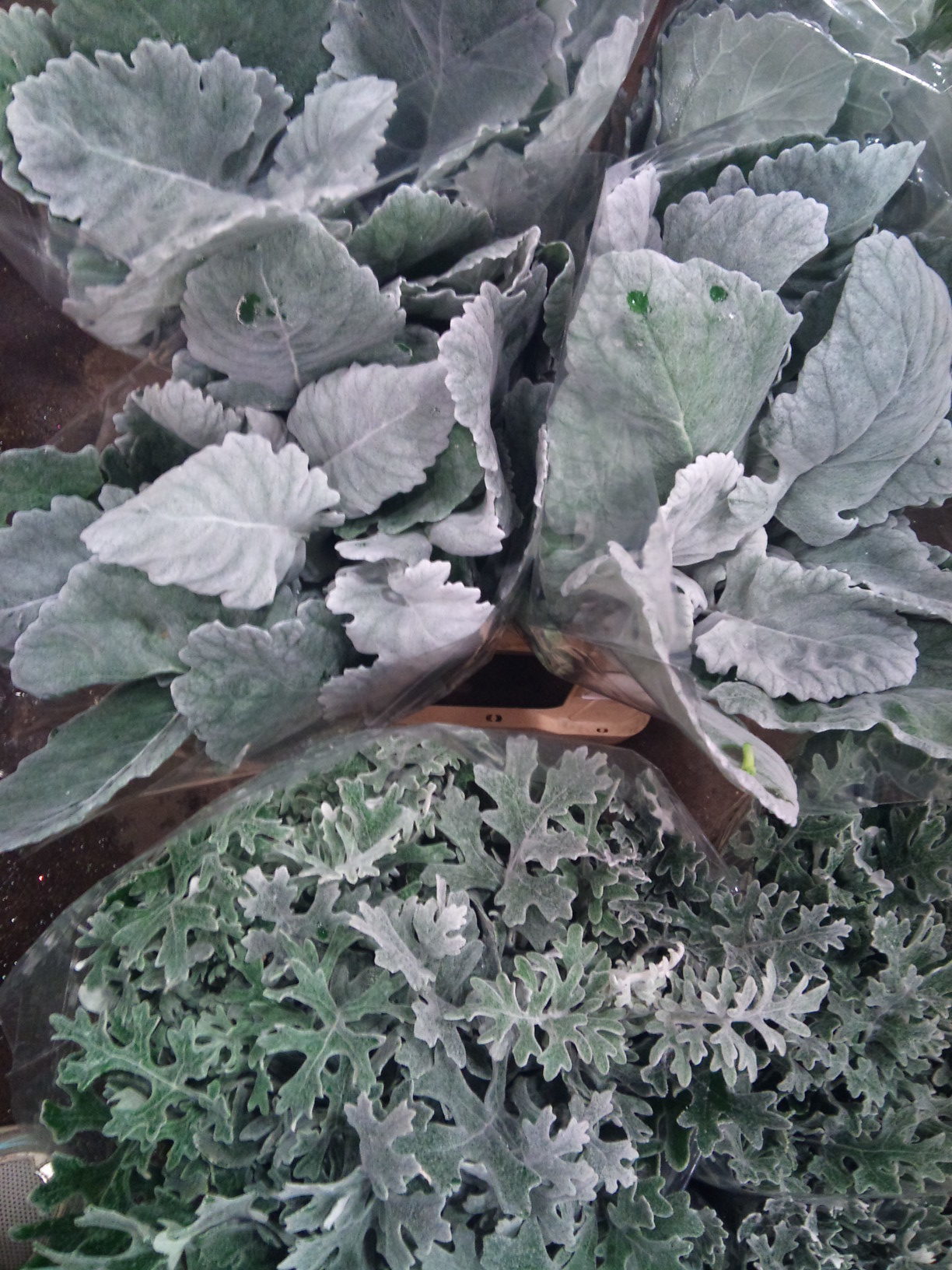 Christmas is PARTIES, for those who still have money to spend. Eric at John Austin tells me the Kuwaiti Embassy is already Party Central, buying up supplies. (How do I blag an invite?)

Christmas is LUXURY AND EXTRAVAGANCE. Here's a new lily Dennis Edwards unwrapped for me,"Double Yellow Exotic". The shape of a waterlily, the colour of a lemon, one stem is filling my home with perfume. That's luxury for me. For you? It might be this glamorous double-arched orchidat Quality, a classic extravagance; or showstopping amaryllis.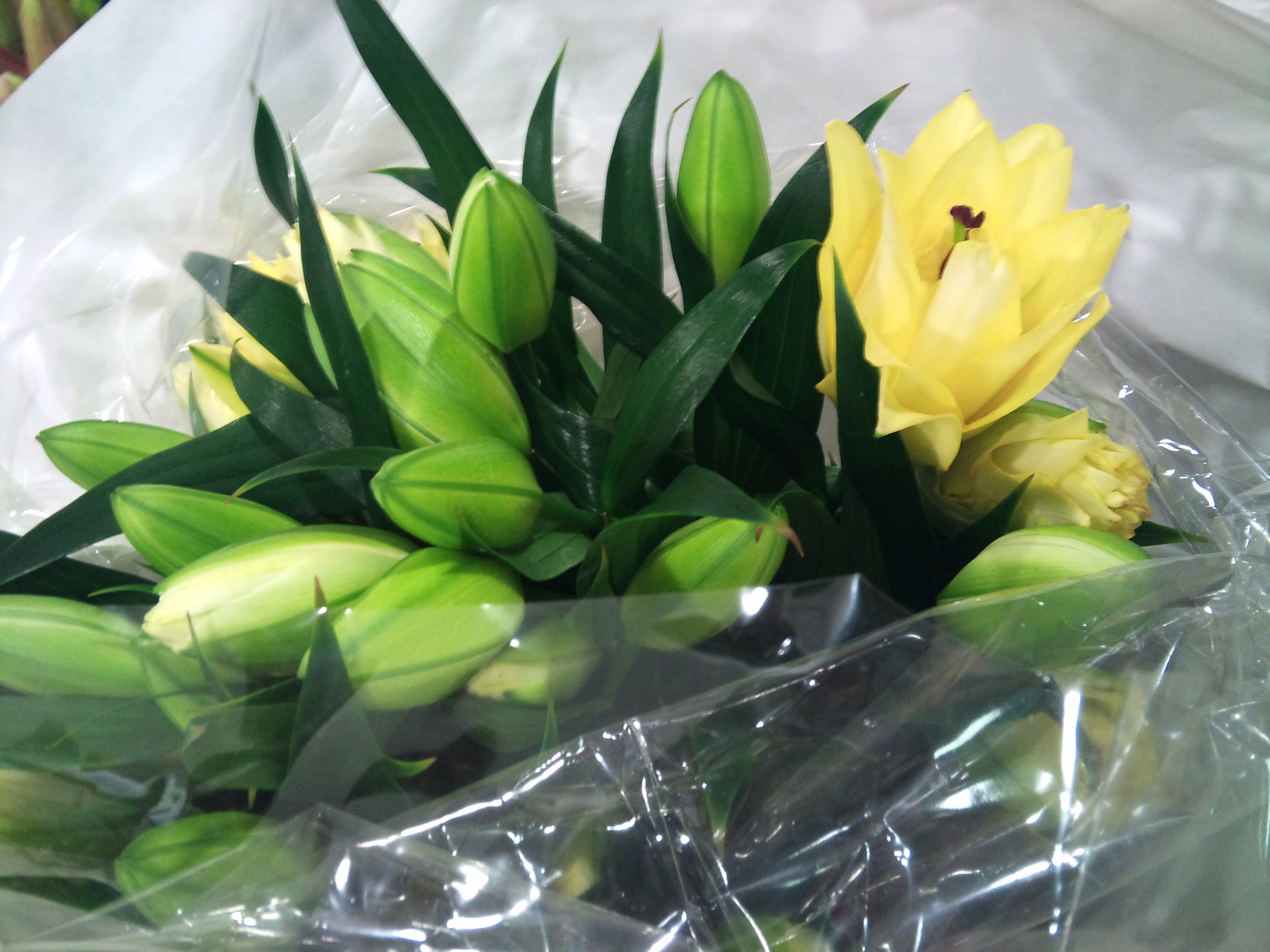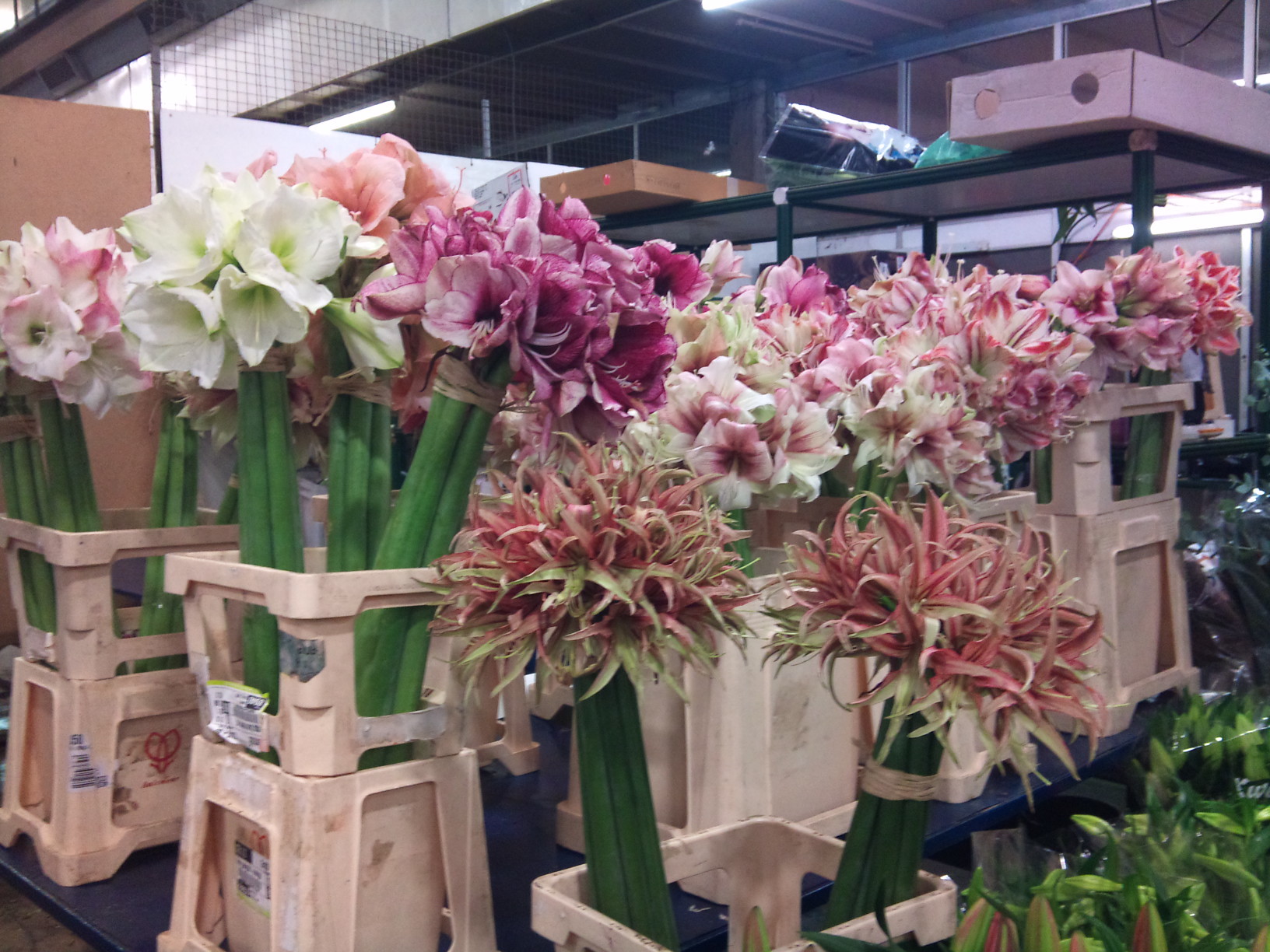 Christmas is the short-but-sweet seduction of SEASONAL FLOWERS : Pratley's Scilly scented narcissi; GB's feathery mimosa; porcelain hellebore, cut at Dennis Edwards, potted(with solanum) at Evergreen.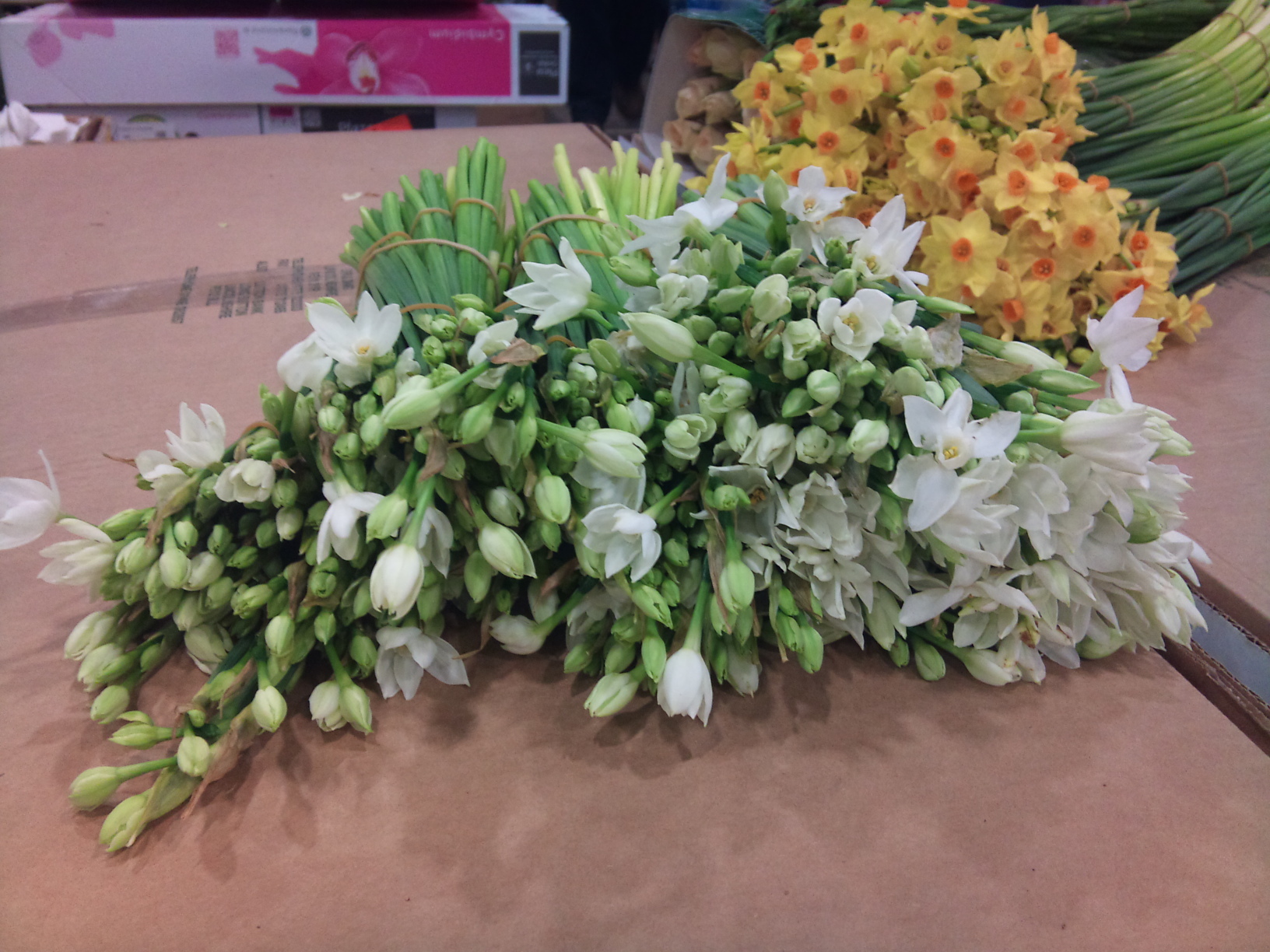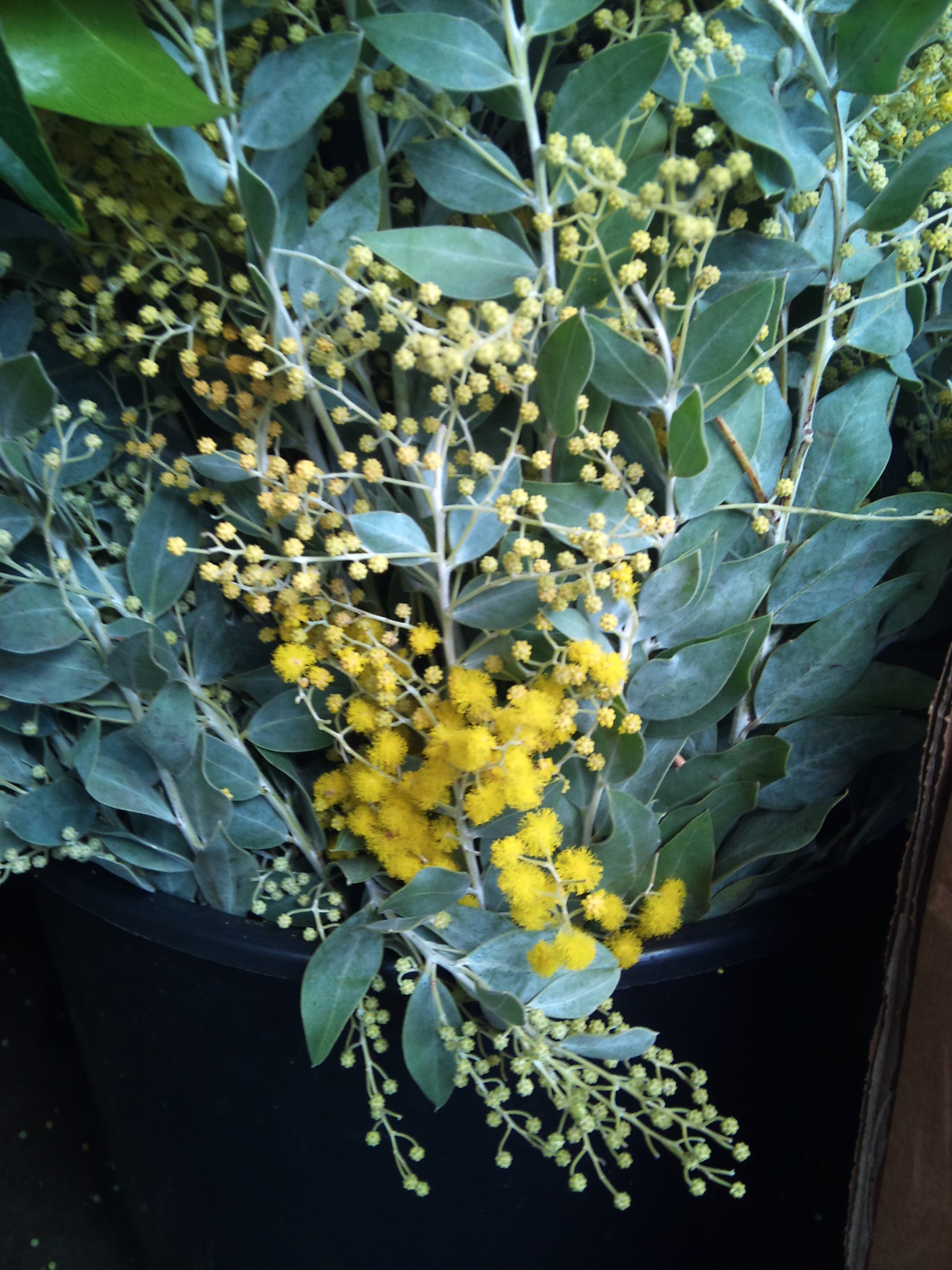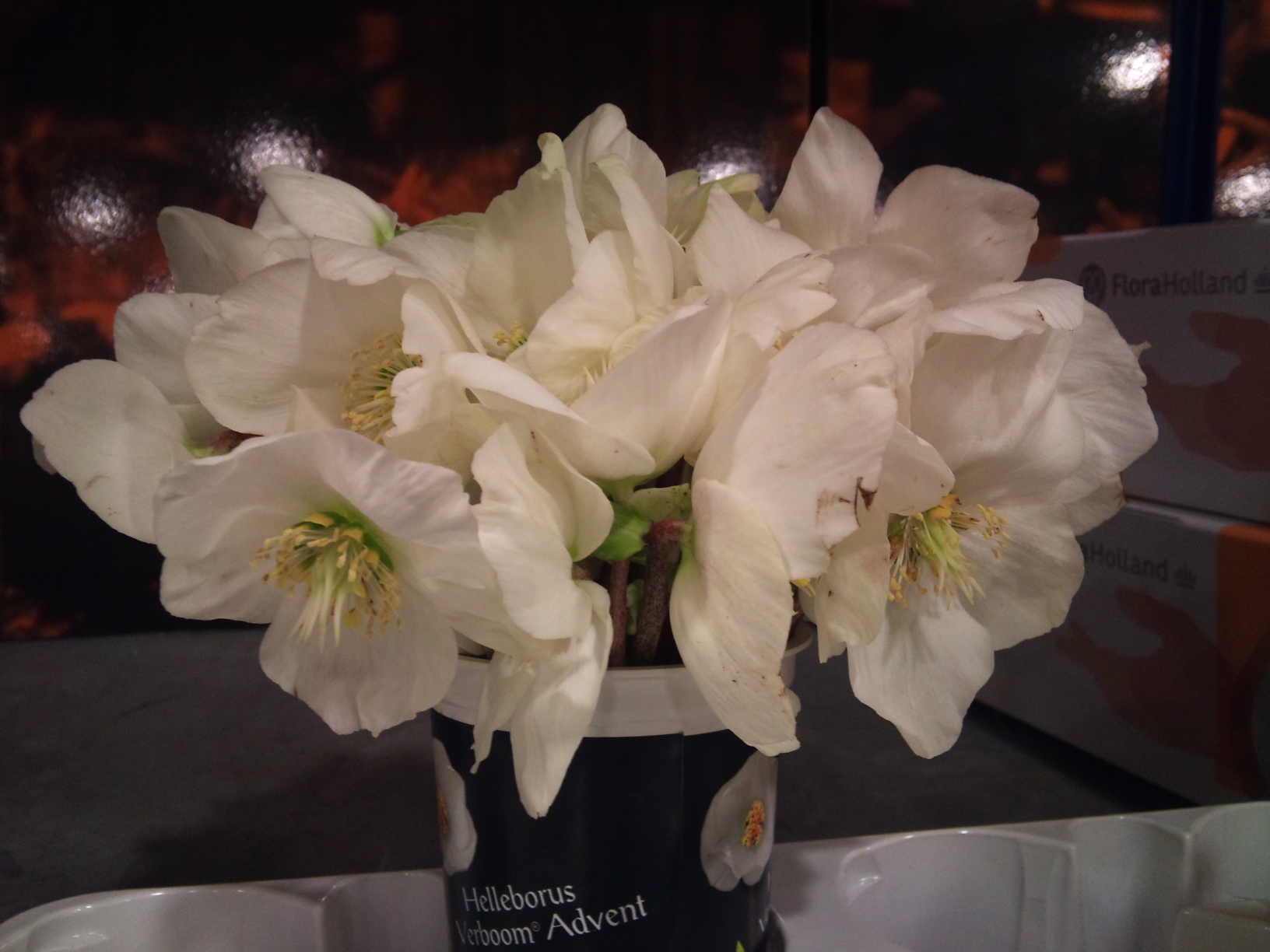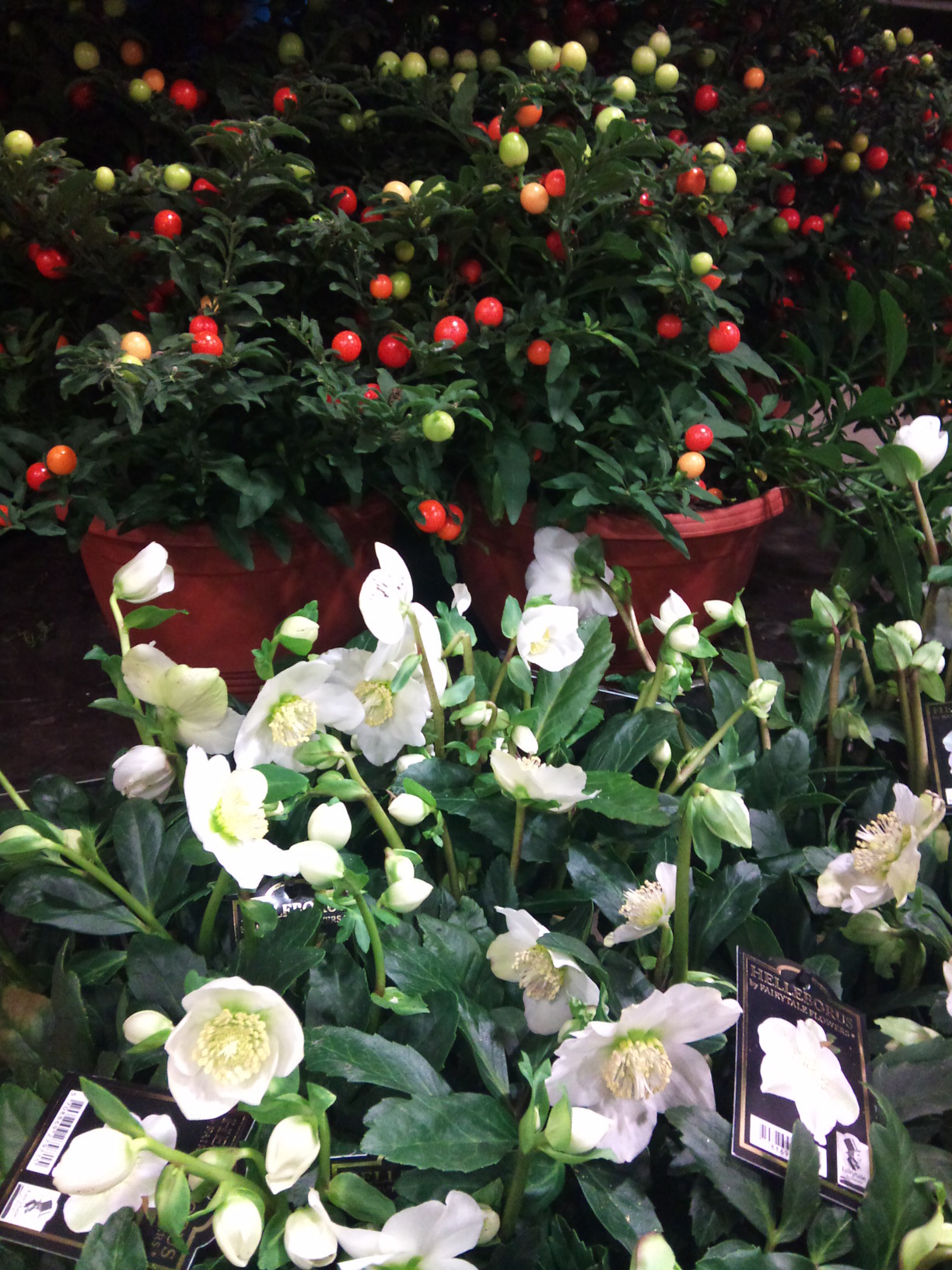 Christmas is BERRIES – glorious glowing ilex; GB Foliage's green ivy; SR Allen's superjumbo hypericum. Move over Dolly Parton, "True Romance" is in town! For more romance, GB Foliage's mistletoe; and Boomerang's dachshunds in hats to make you smile. (Talking of smiles, check out the new NCGM calendar; these guys really love their jobs. Even Elliot at Evergreen is laughing, lol.)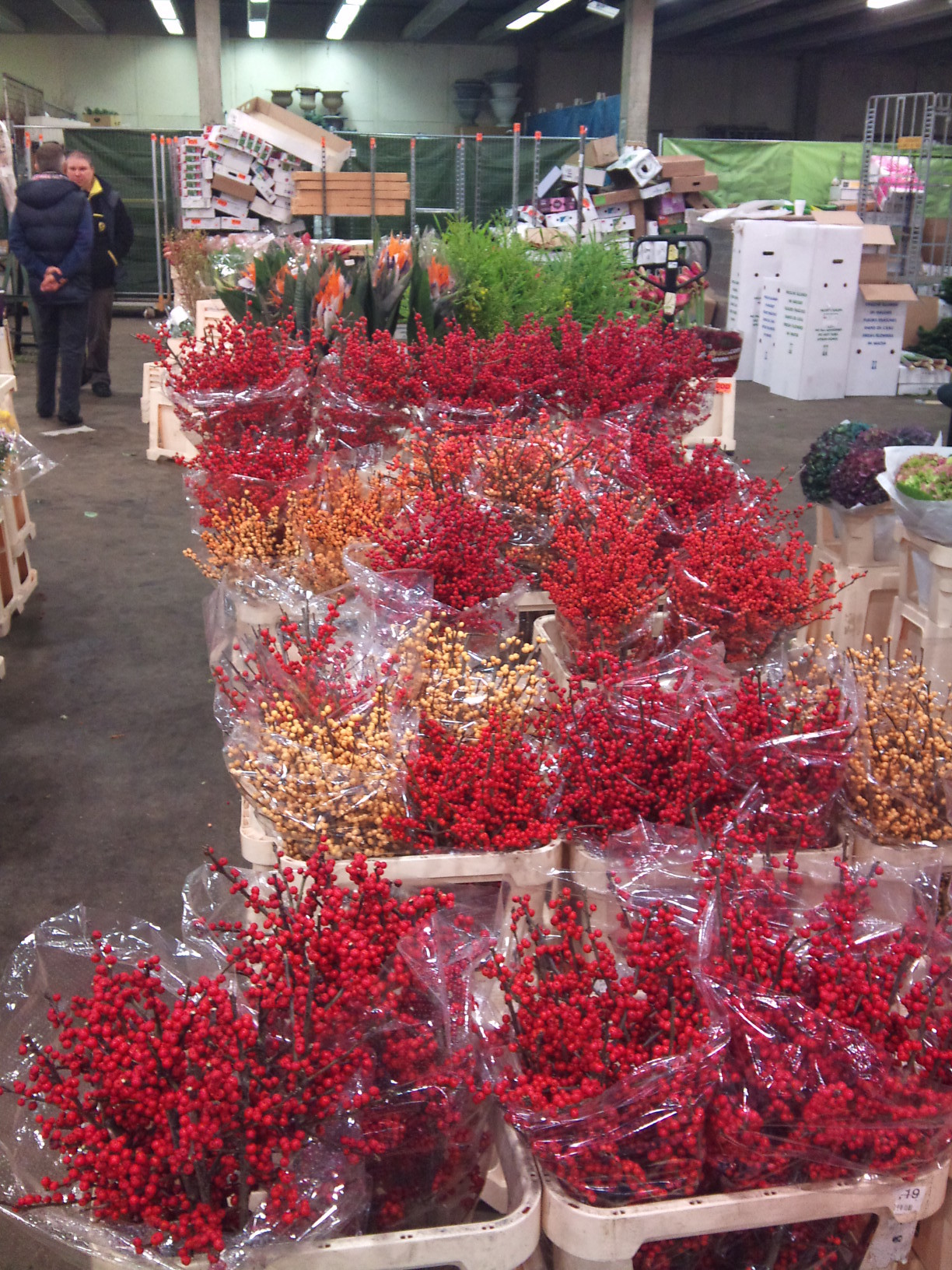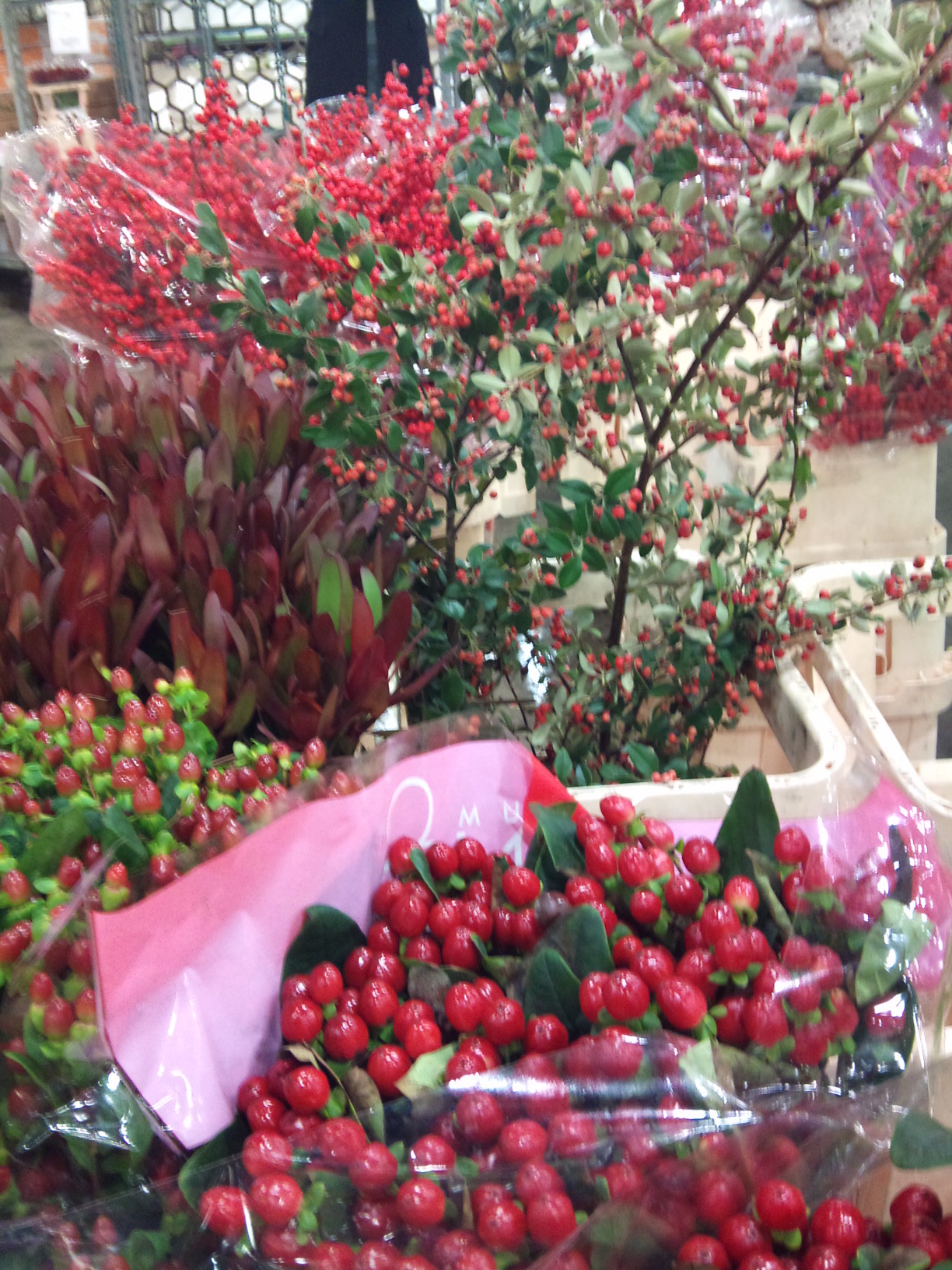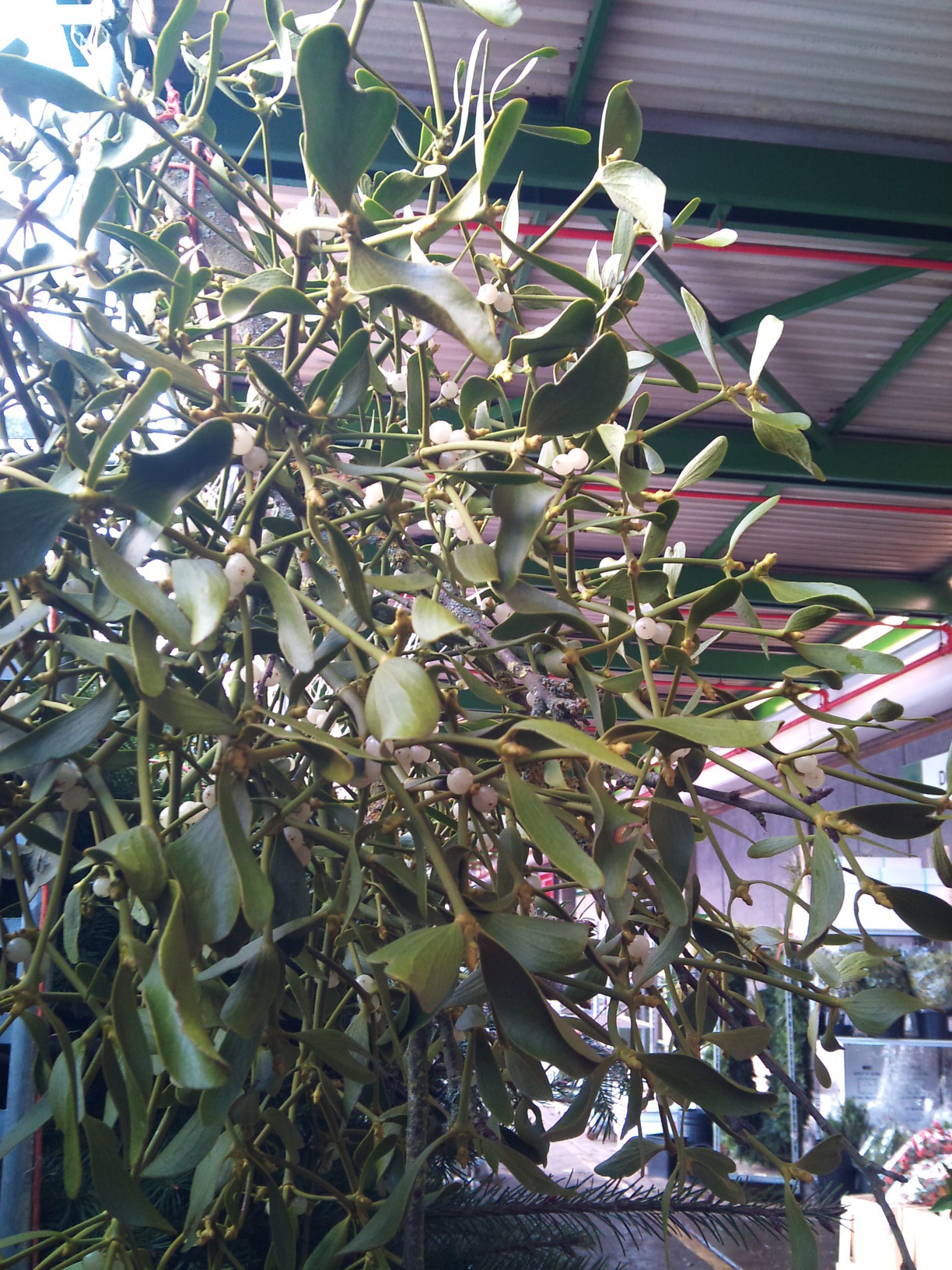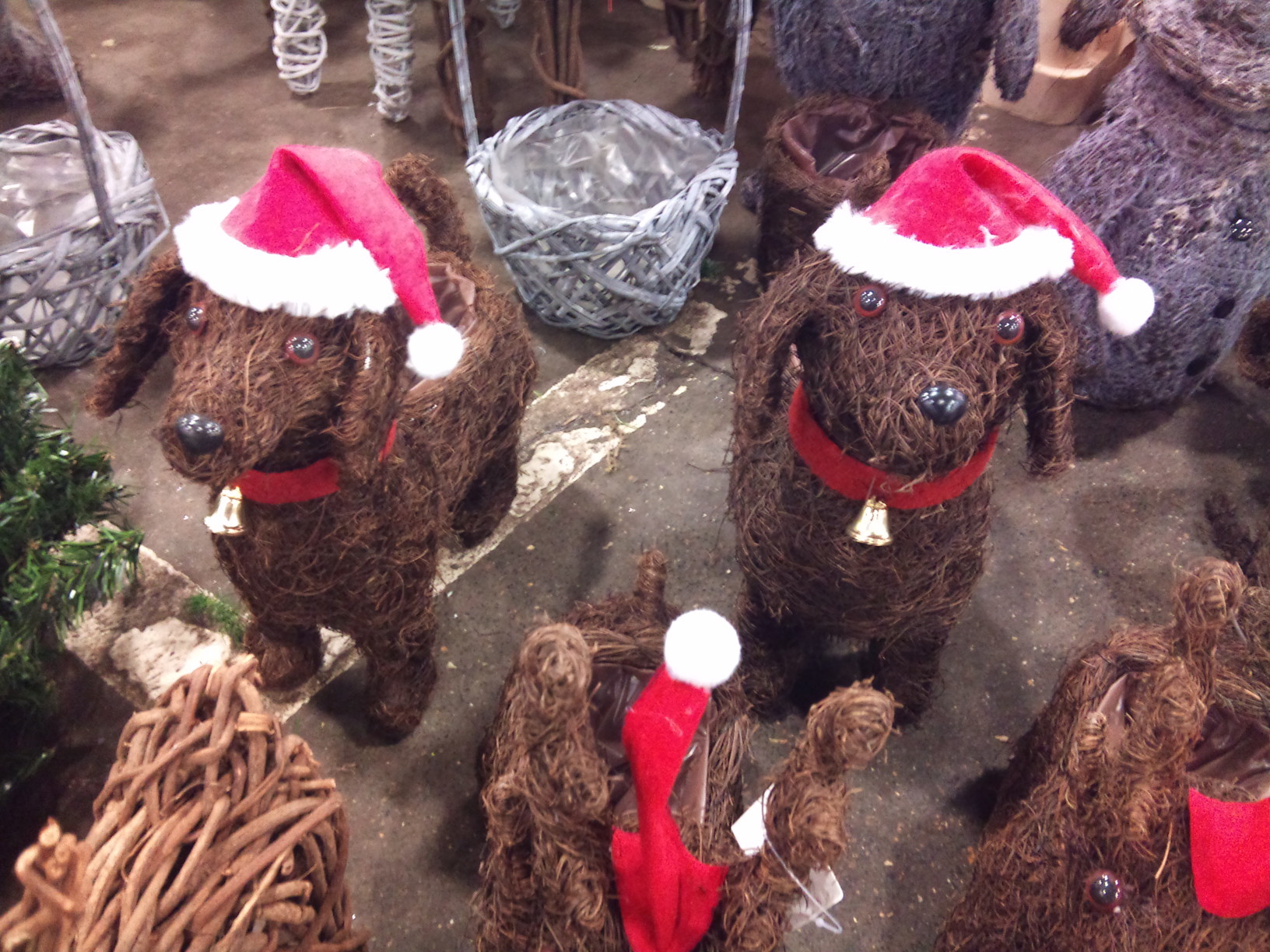 Whether you're celebrating Christmas, Hanukah, Yule, Kwanzaa or the return of Quality Street family tins to the shelves, I hope you have a peaceful and happy month.