Spring has definitely sprung at New Covent Garden Flower Market with wonderful branches of blossom on Foliage Row and a plethora of seasonal blooms in the form of tulips, narcissi, anemones, hyacinths and muscari.
There's also the very welcome appearance of captivating Cloni ranunculus in a wide range of colours, including this pale pink variety, called Hanoi. So, let's dive in and take a look around Nine Elms to see what's available this month…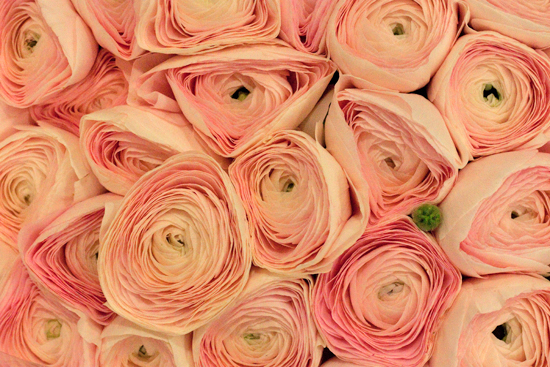 British Flowers
Starting off with homegrown blooms, there are heavenly hellebores (Helleborus orientalis) with pale pink and burgundy petals at Zest Flowers.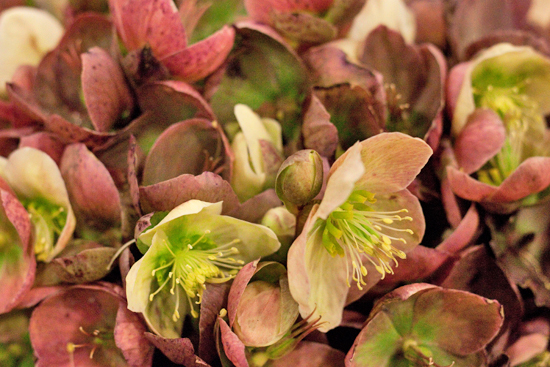 They also have a wide selection of Sweet William (Dianthus barbatus)…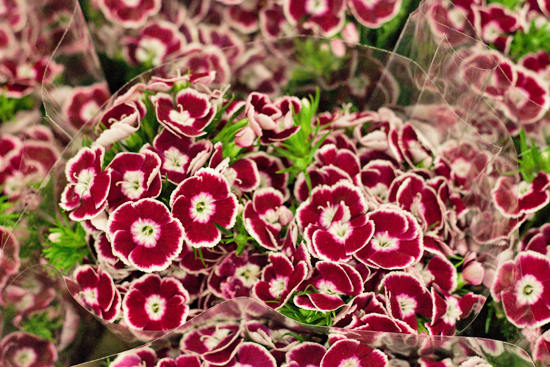 …and these very lofty white calla lilies.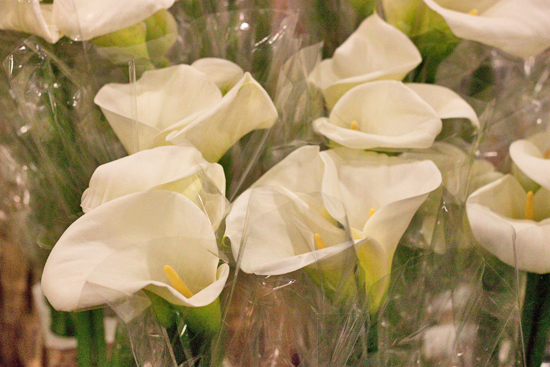 Over at Pratley, there are lots of different varieties of narcissi and daffodils, including Acatea from Spalding.  It's also known as Pheasant's Eye.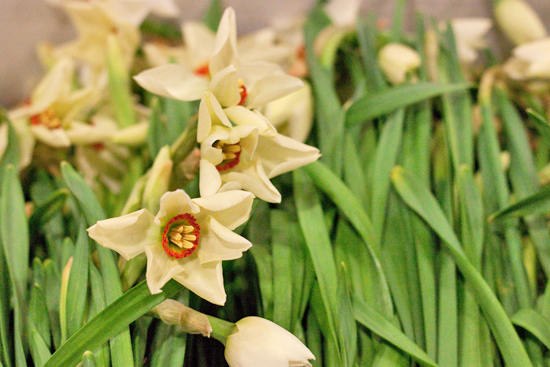 From Jersey, there's this pretty Narcissus 'Pink Pride'. Their ruffled cups open up as lemon and apricot in colour, and gradually change to coral pink.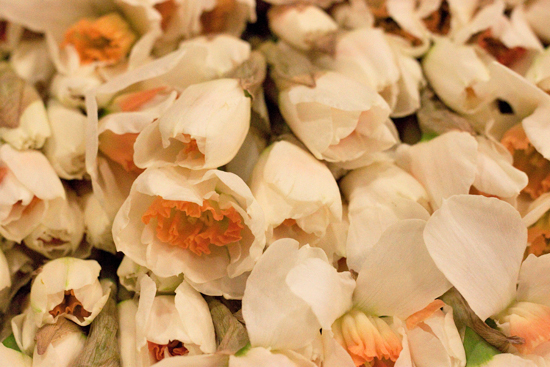 From Spalding, you'll find this sunshine yellow variety of double daffodil called Apotheose.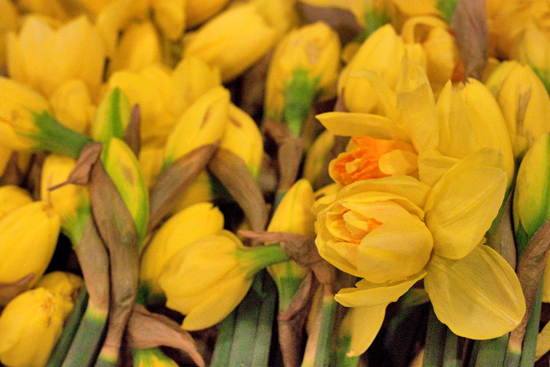 And they also have bunches upon bunches of colourful outdoor anemones (below) and indoor anemones.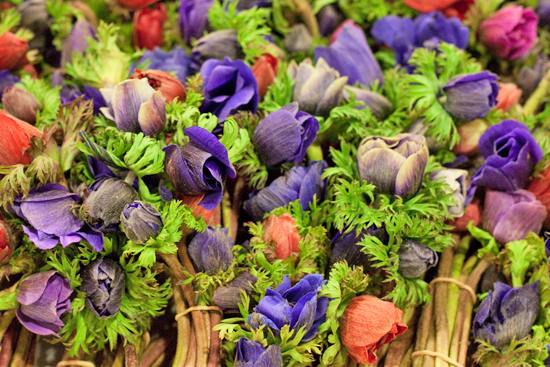 World Flowers
As mentioned earlier, Cloni ranunculus are looking a-m-a-z-i-n-g at the Market this month. D G Wholesale has a marvellous range in different hues.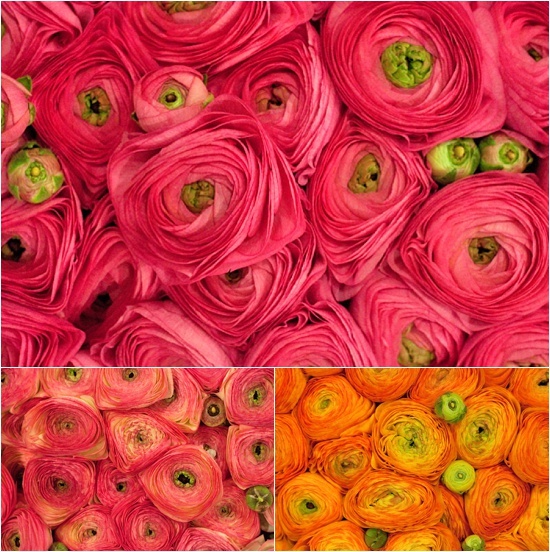 At Zest Flowers, you'll find the green Pon-Pon ranunculus variety below.  And at Bloomfield, they have this gorgeous peach ranunculus and yellow striped ranunculus. If you'd like to know more about this striking bloom, here's a link to the Product Profile, which I wrote about them last year.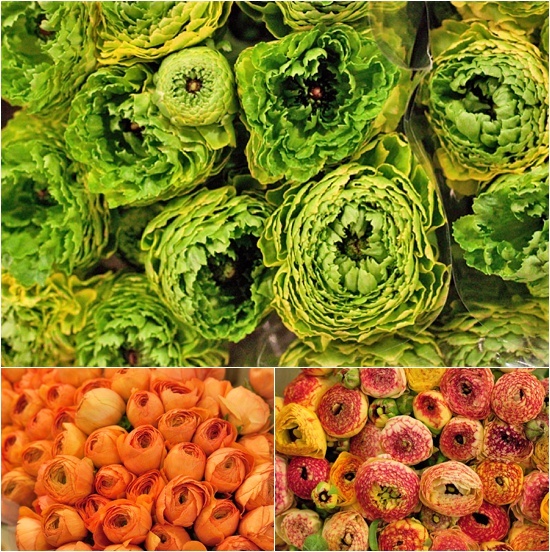 A very special group of ladies have recently moved to New Covent Garden Flower Market…the Floral Angels. Left to right, they are Amanda, Frances and Julie.  They run a charity, which repurposes donated flowers to give to people in need. They're currently at the Market on Mondays and Fridays, from 8.30am-1.00pm.  You'll find them on Stand Q19, next to R G French & Sons. If you'd like to donate flowers or volunteer, please contact them at contact@floralangels.com or call 07506 964575. You can read more about their heartwarming work on their website.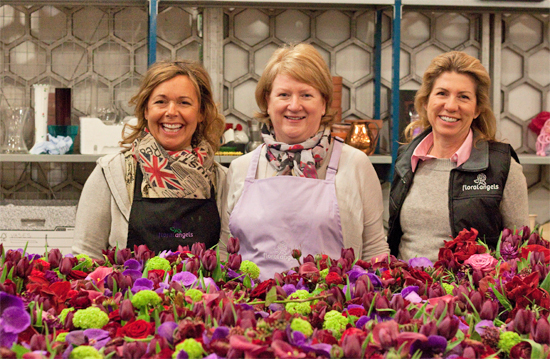 The first Coral Charm peonies have started to arrive at Dennis Edwards, where you'll also find the pale pink variety, Sarah Bernhardt.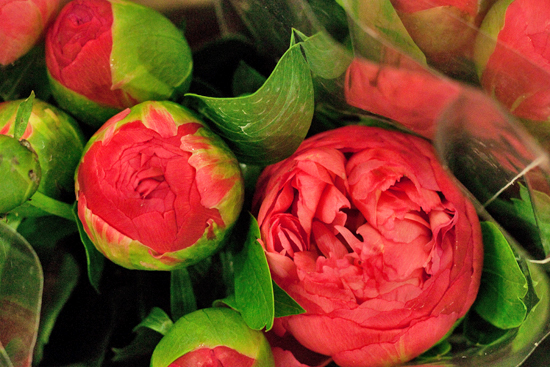 And Dennis has Kalanchoe as a cut flower!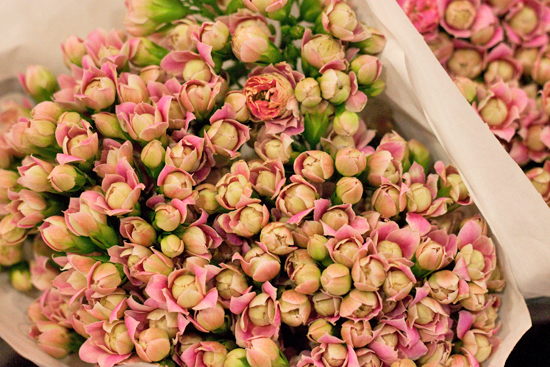 Staying with the pink colour palette, isn't this Ribessanguineum at Alagar gorgeous?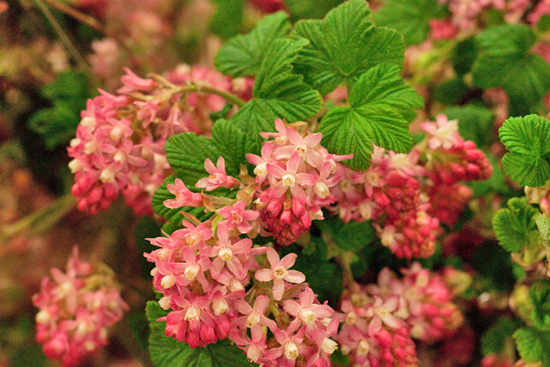 You'll find LOTS of tulips on display. At Deanos Flowers, they have this beautiful variety called 'Endless Love'.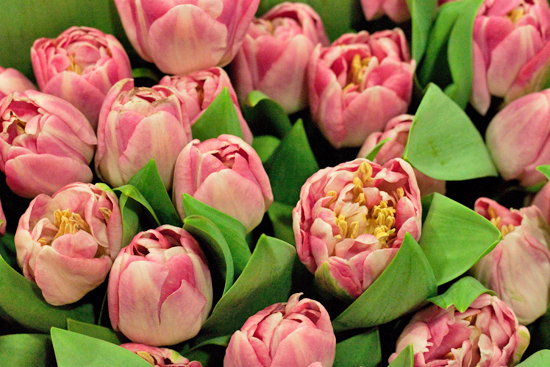 There's red garden scabious at the Market, along with dark burgundy too.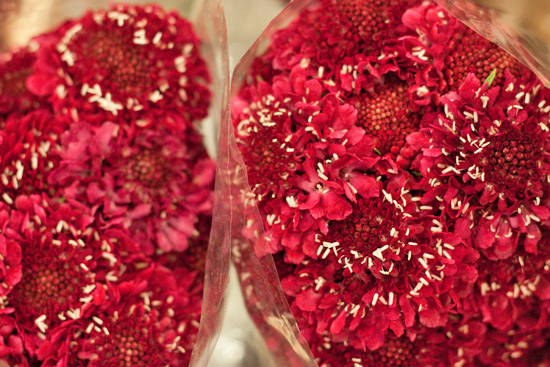 Plus there's pale lilac Scabiosa caucasica.

To add a pop of zingy lime green to a design, there's plenty of guelder rose (Viburnum opulus).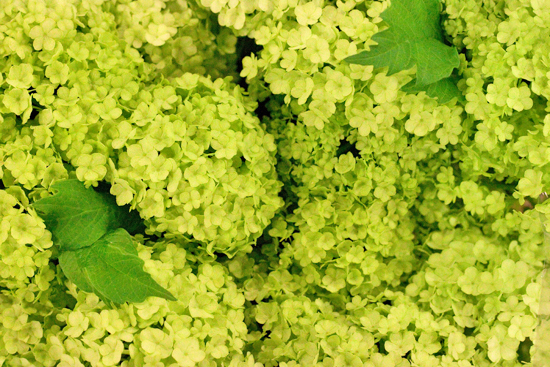 And fragrant sweet peas (Lathyrus odoratus), including these white ones at S Robert Allen, are also available.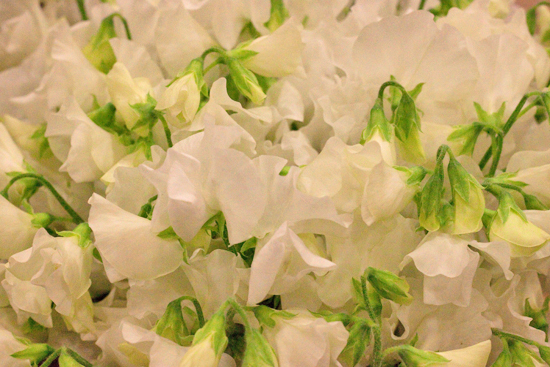 Just how exquisite are these Milky Way roses from South America at Bloomfield? Perfect for a bridal bouquet…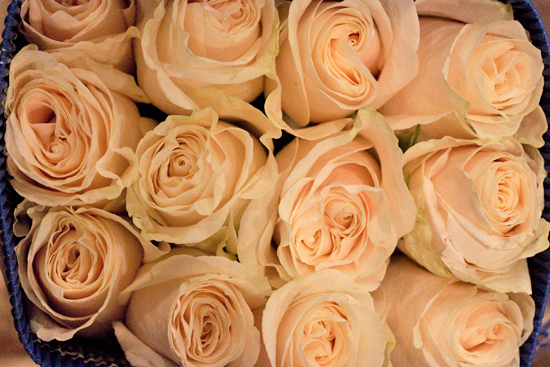 And you could make a real statement with this Fritillaria imperialis 'Orange Beauty' in an arrangement!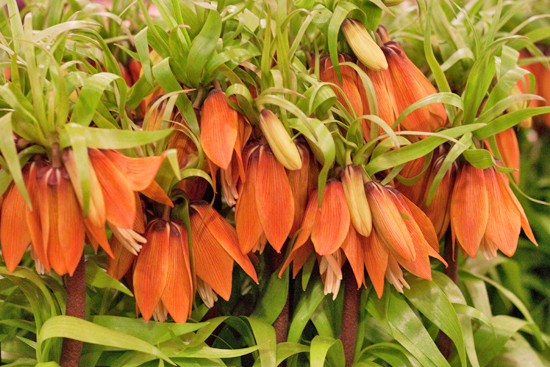 Here's Simon Lycett, who won the Florist of the Year Award last year. He's become well-known for capturing flowers on his regular visits to the Market and sharing them on Twitter.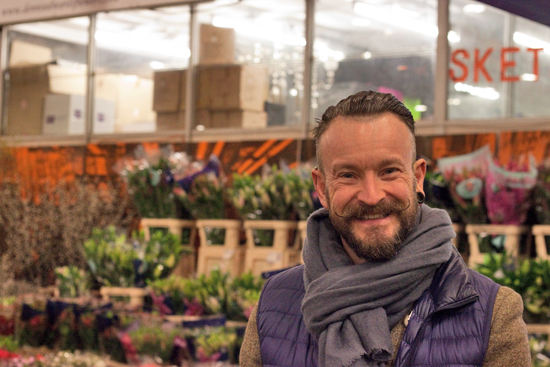 British Plants
Bob at Lou Mills has a great selection of homegrown plants, including Primula vulgaris.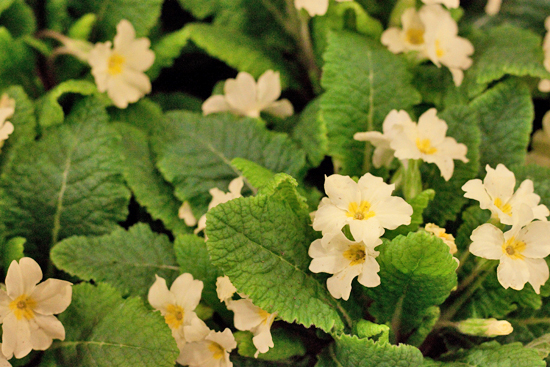 Charming Primula auricula…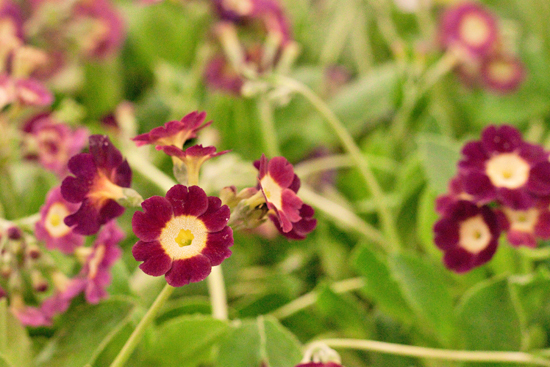 And ranunculus. I've seen these used to great effect for contract designs…planted up in wire mesh baskets, lined with moss.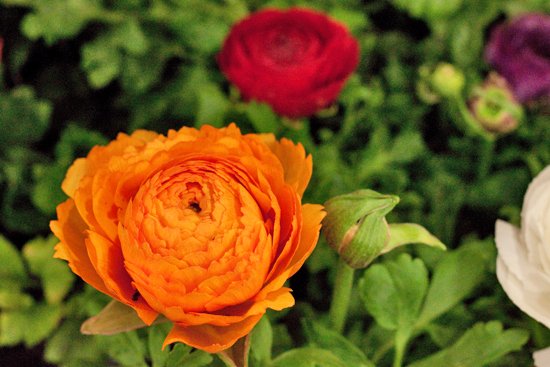 World Plants
If you're looking for fragrance, there are Lavandula stoechas plants at Arnott & Mason.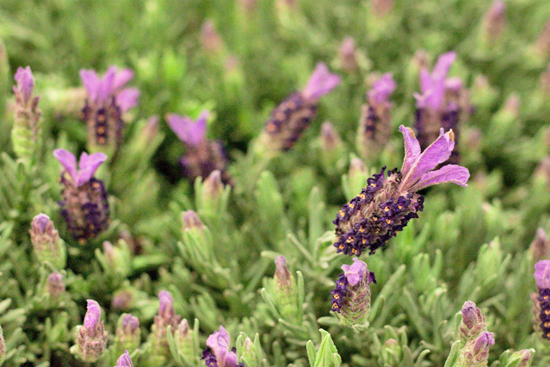 At Quality Plants, you'll find beautiful hydrangeas which, gift-wrapped, would make lovely presents for your customers to give to friends and family over the Easter period.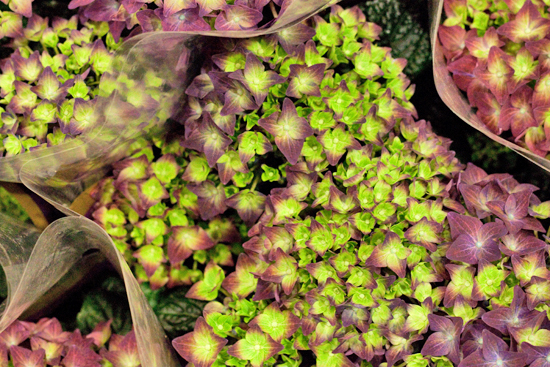 As would these stunning begonias, with their velvety petals.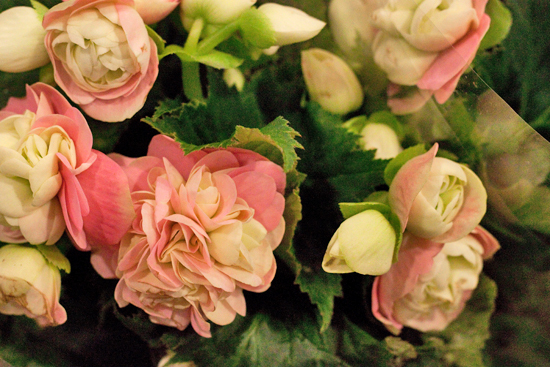 British Foliage 
There's glorious blossom on Foliage Row this month including this white cherry blossom at GB Foliage.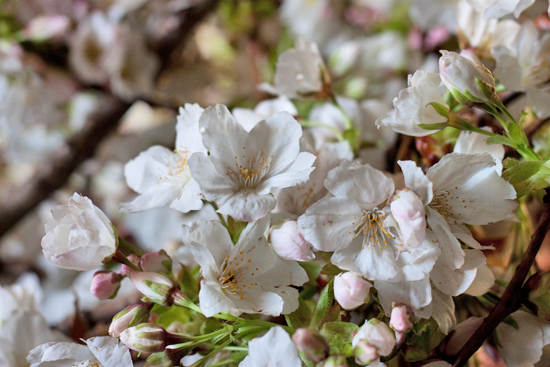 Pink ornamental cherry blossom at Porters Foliage.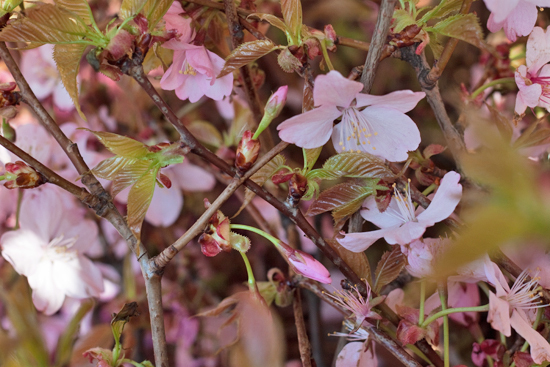 And this peach blossom at Porters too.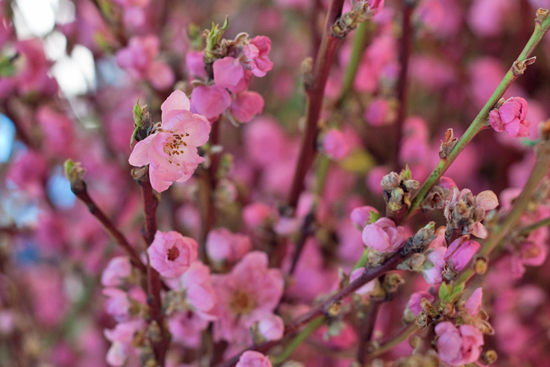 Whilst hornbeam can be found at GB Foliage.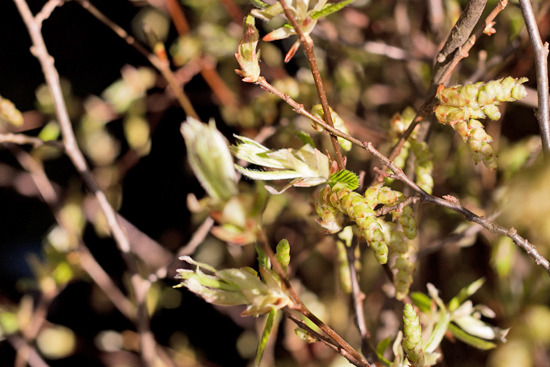 World Foliage
If you're looking to add texture and impact to a design, how about this Nodiflora at Porters Foliage?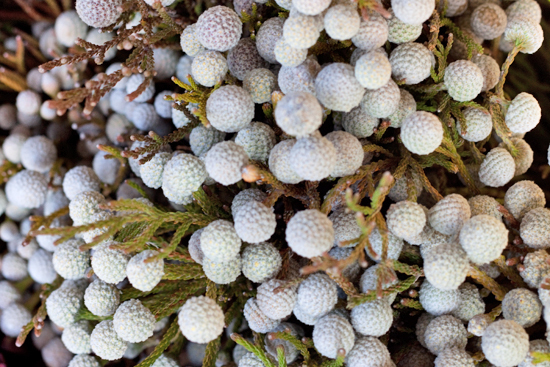 Perhaps, not foliage as such, but I thought it fitted best into this section of the report…how do you feel about this Protea banksia integrifolia at Dennis Edwards?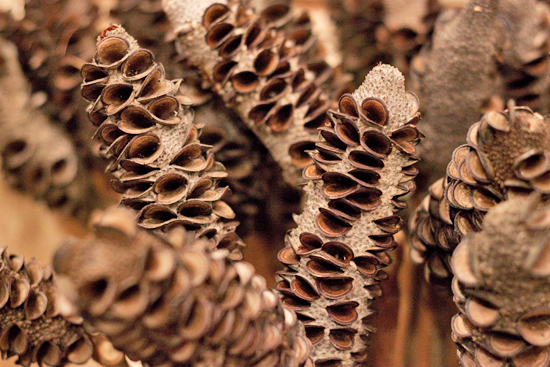 Sundries
Have you ventured upstairs at Whittingtons recently? There's an Aladdin's cave of silk flowers, in every type imaginable. And yes, you may recognise it as the location for the front cover shot on our 2014 calendar! So, if you're in need of a faux bloom or two, do pop up and have a browse.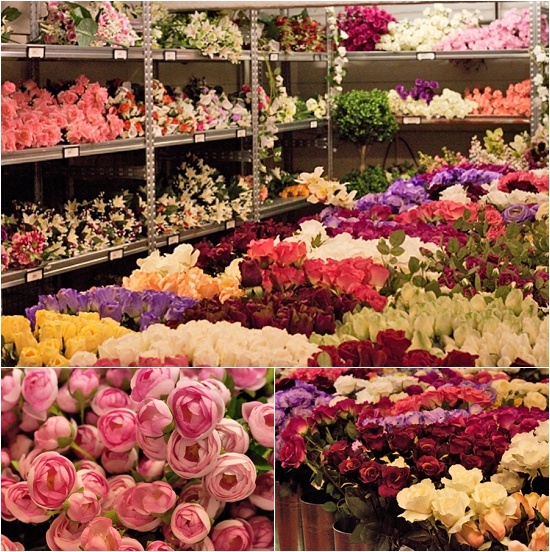 As you can see, there are some really fabulous gems at New Covent Garden Flower Market at the moment and by visiting us, you're sure to discover even more new varieties of flowers and foliage to inspire you. We look forward to see you very soon.  And please do ask away below if you have any questions or would like to make any general comments. We'd love to hear from you.