Wraps of delicate pastel and rich jewel toned anemones can currently be found at New Covent Garden Market! Read on to discover more about this wonderfully delicate bloom...
Background
From the Ranunculaceae family, this popular garden flower derives it name from the Greek word 'anemos' which means wind and 'mone' meaning habitation, indicating the area in which some species thrive. Hence it commonly being referred to as the windflower. And Anemone coronaria means crown anemone, acknowledging the bloom's central crown.
Apparently, in ancient Greek mythology, there are also two other theories regarding the name's derivation. One is that the jealous goddess Flora turned the nymph Anemone into a flower after she attracted the attention of Flora's husband, Zephyr, the god of the west wind. And another theory claims that the anemone sprang from Aphrodite's tears as she mourned the death of Adonis.
Originating from Southern Europe and Asia, their either black or green centres are surrounded by cup-shaped petals in colours ranging from white, blush and pink to red, violet and burgundy verging on black. Some have a single row of petals, whilst others have more. And they're usually available in wraps of 50 stems. The Mistral Plus collection of anemones have the largest petals in the anemone family and you'll find some stunning examples below.
This well-loved bloom is generally available at the Flower Market from November through to April. And it comes from Italy, Israel and Holland. During the months of February through to May though, you'll also find boxes of British grown varieties at Nine Elms.
Anemones will open rapidly in a warm environment and close in the dark or in cooler temperatures. So in order to prolong their vase life, it's best to keep them in a cooler spot. Similar to tulips, they continue to grow once cut and also curve naturally towards the light.
Types
Mistral Plus Red
Powder Green - these anemones are dusted with a coloured powder
Design Inspiration
Perfect for gift bouquets, vase arrangements and wedding flower designs, anemones look wonderful massed on their own but are equally as happy arranged in floral creations featuring other seasonal blooms. Scroll down for lots of gorgeous inspiration!
Bouquet by Bloom + Burn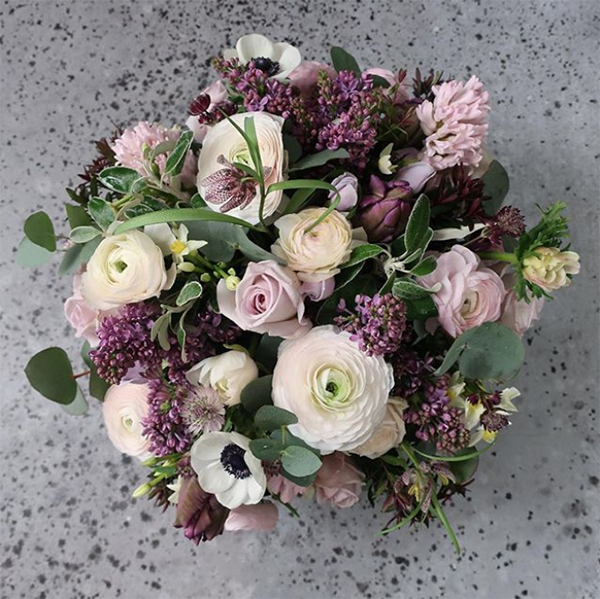 Bouquet by Veevers Carter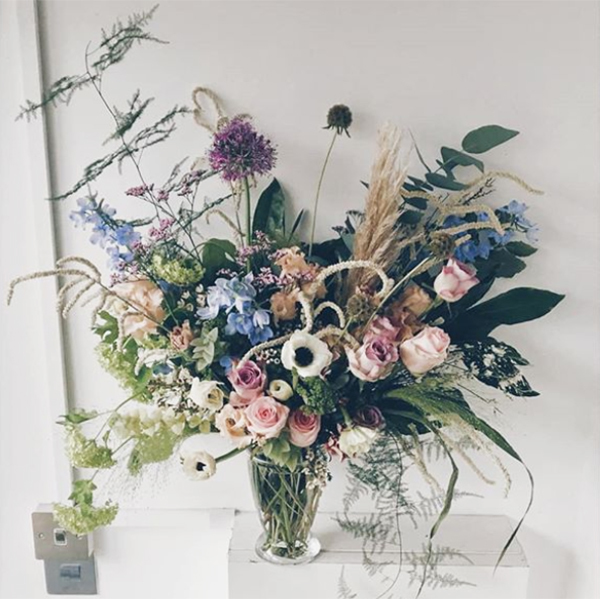 Vase Design by Grace & Thorn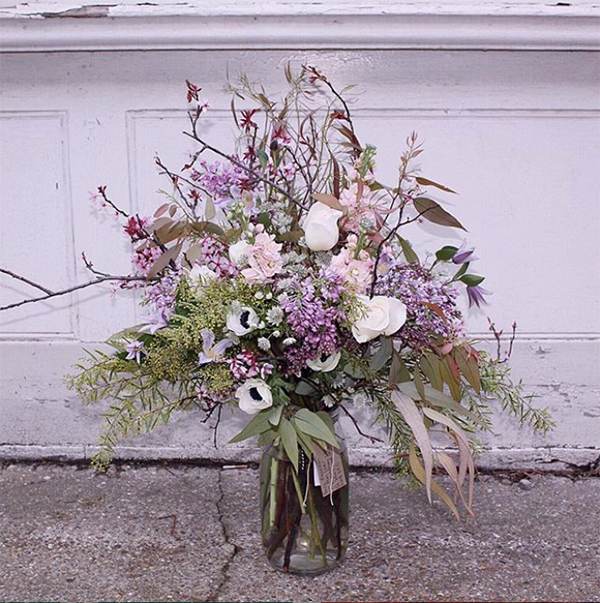 Vase design by JamJar Flowers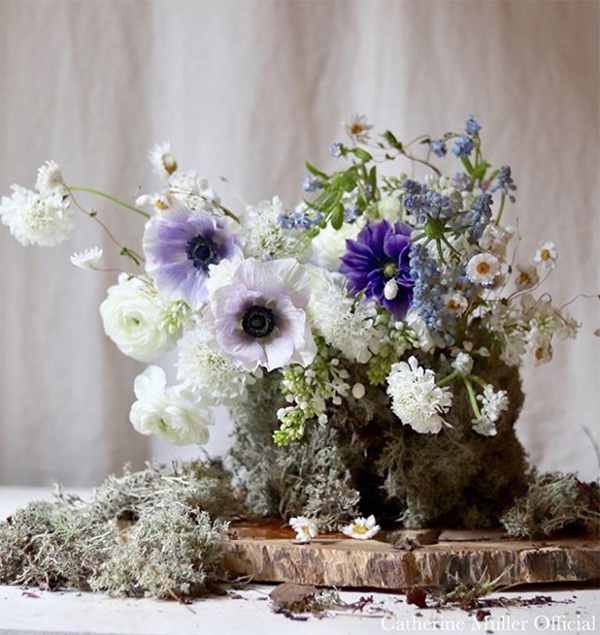 Centrepiece by Catherine Muller London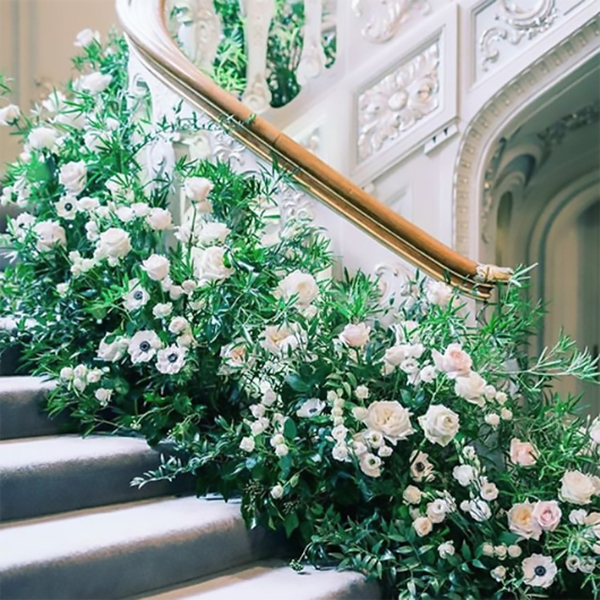 Floral Staircase by Emma Soulsby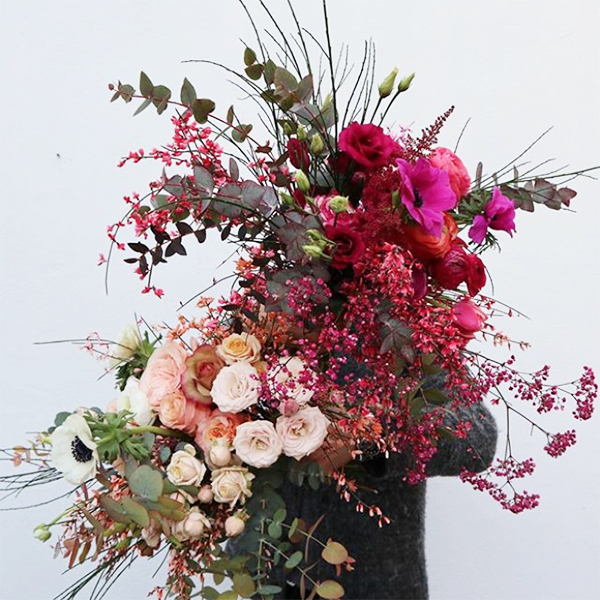 Bouquets by Urban Flower Co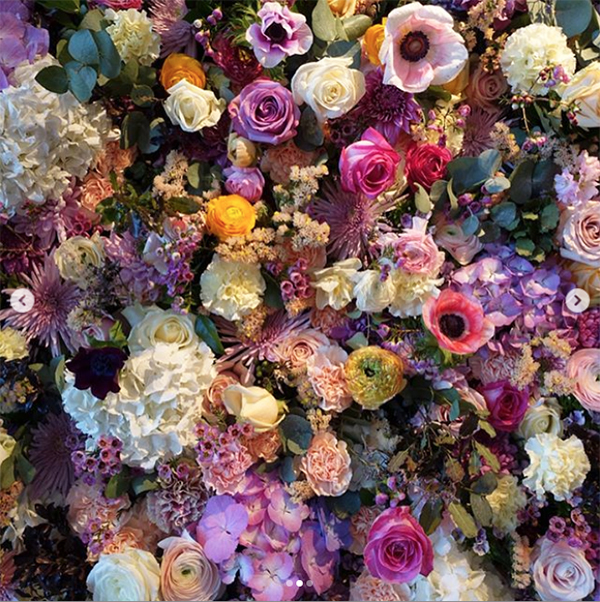 Installation by Rowan Blossom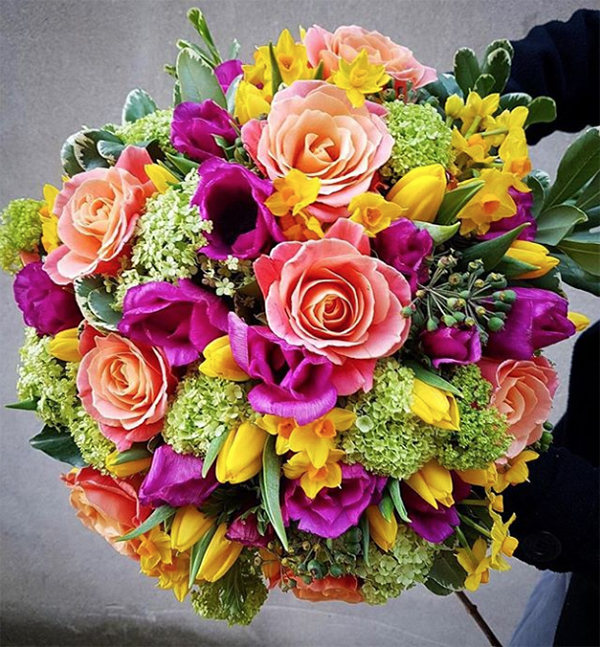 Bouquet by Paul Thomas Flowers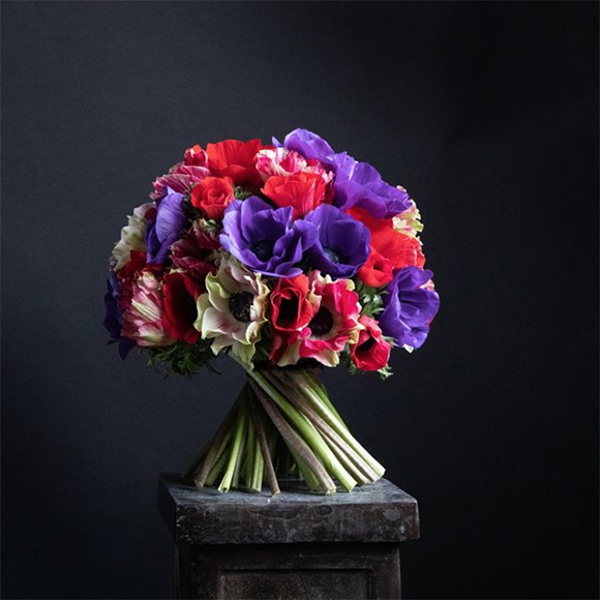 Bouquet by McQueens
Your Designs
We'd love to see photos of arrangements that you've made using anemones from New Covent Garden Market. Simply send an email to hello@cgma.co.uk, stating your company name and website address. Or if you prefer, you could post your photo on Instagram or Twitter and tag us with @MarketFlowers. We'll then upload your photos into this section.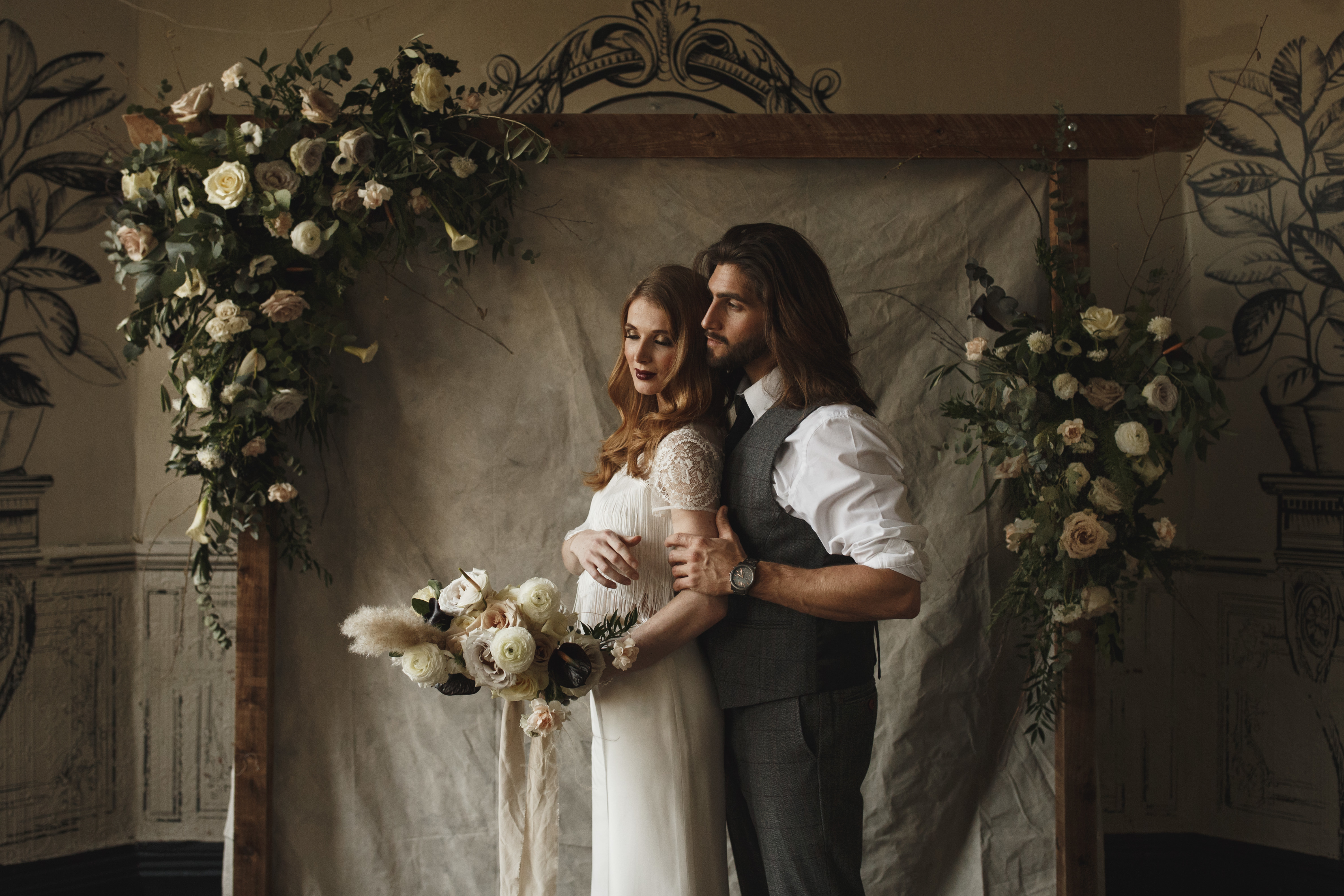 (Source: Iris & Co)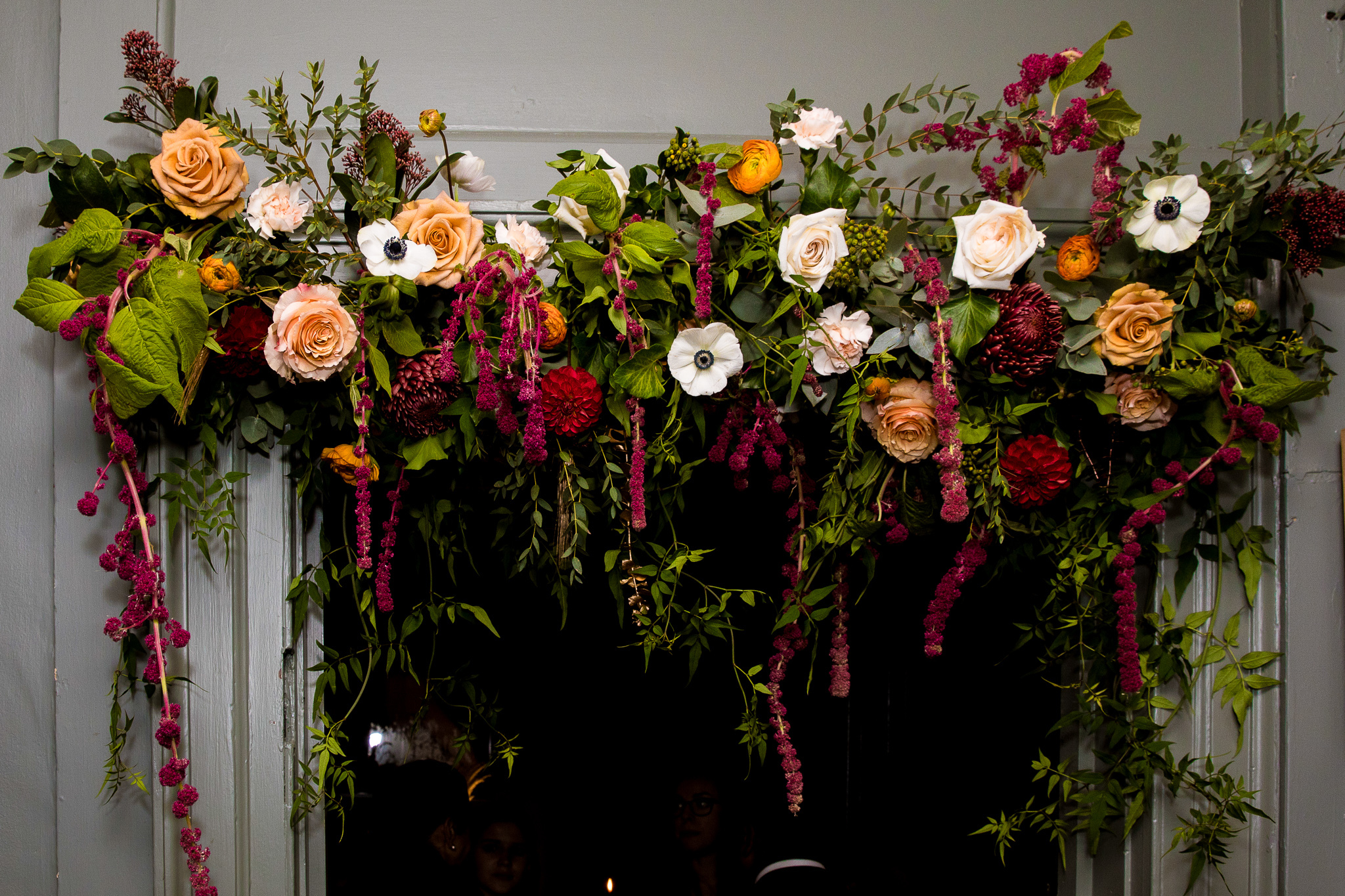 (Source: Iris & Co)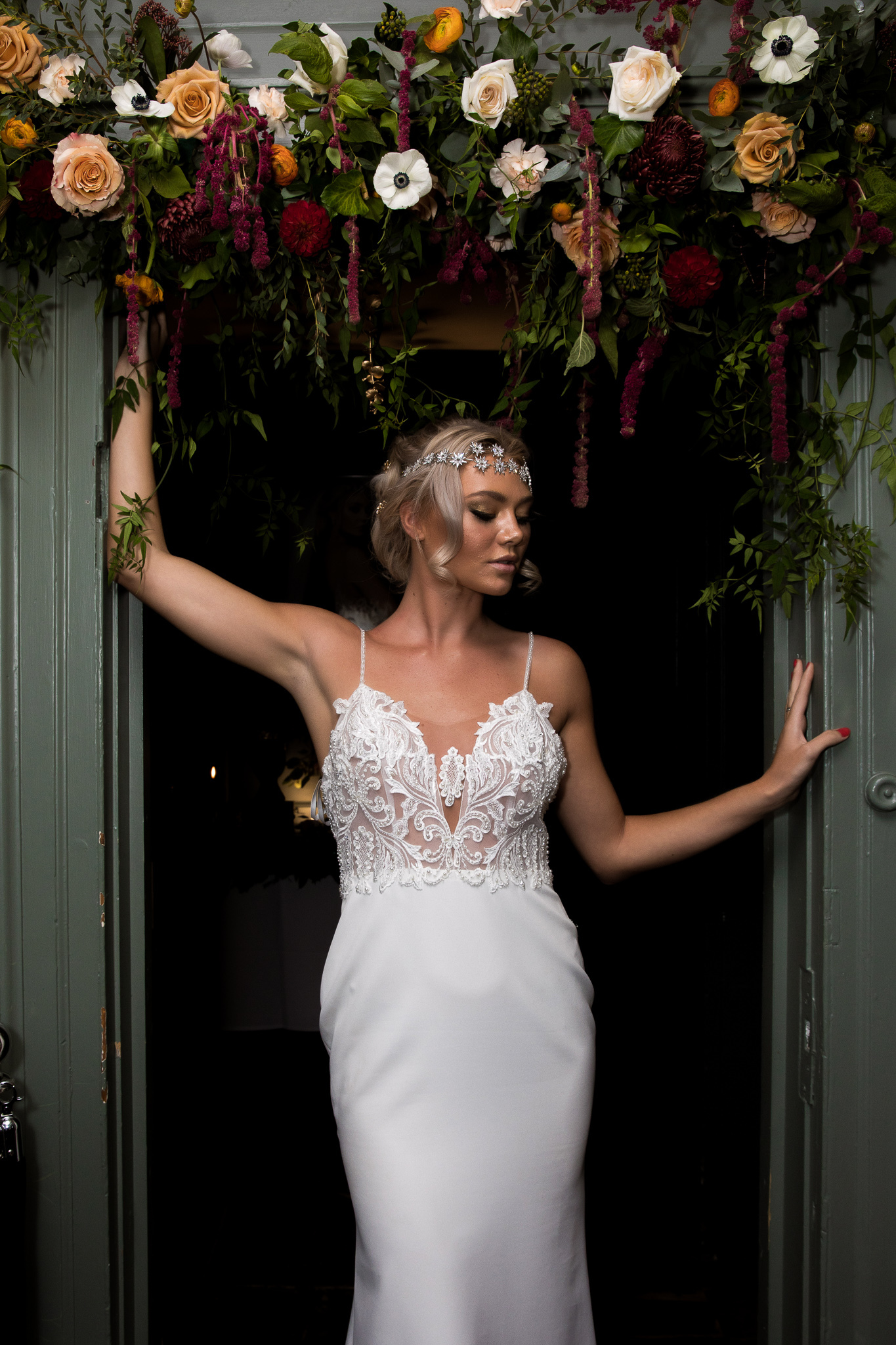 (Source: Iris & Co)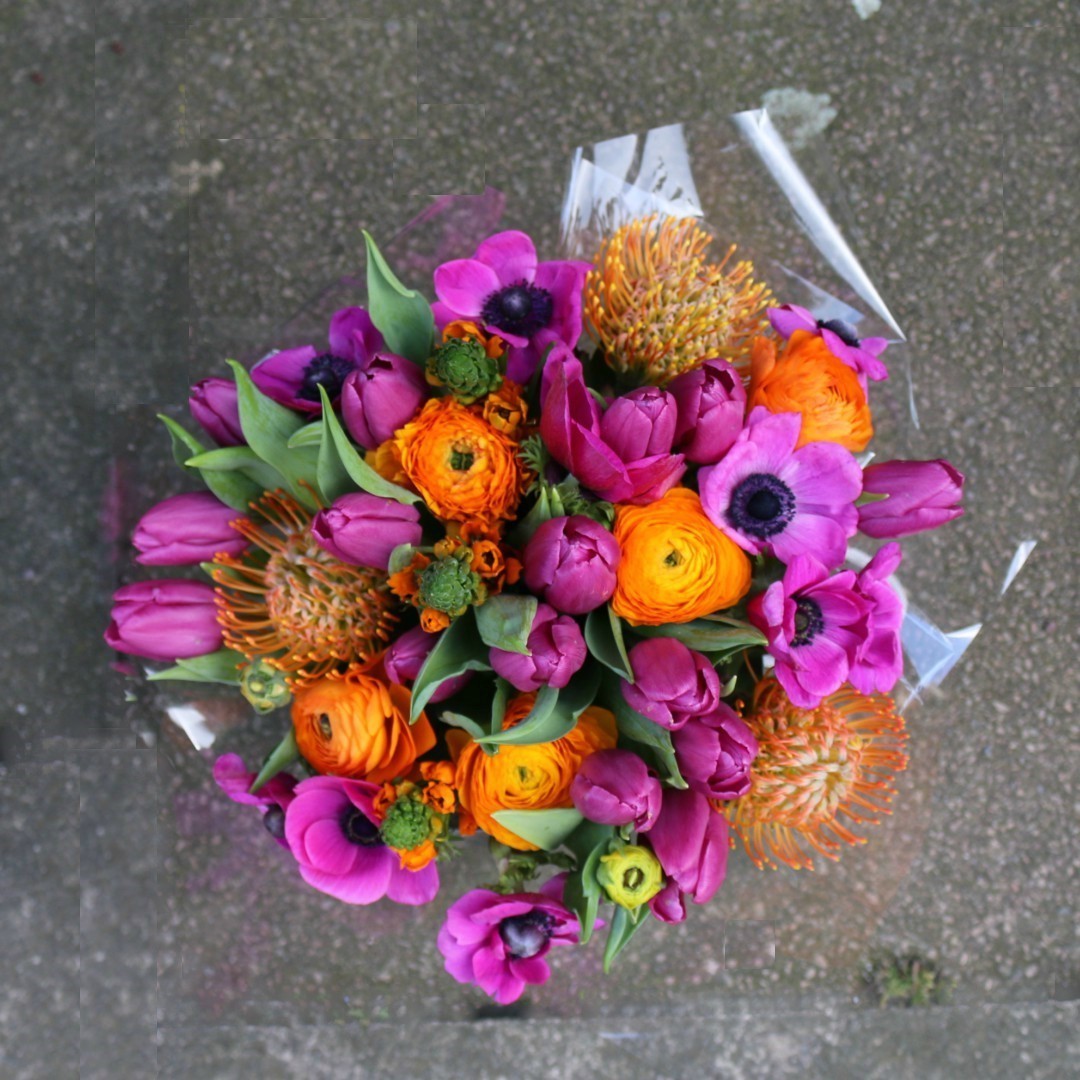 (Source: Lush Petals)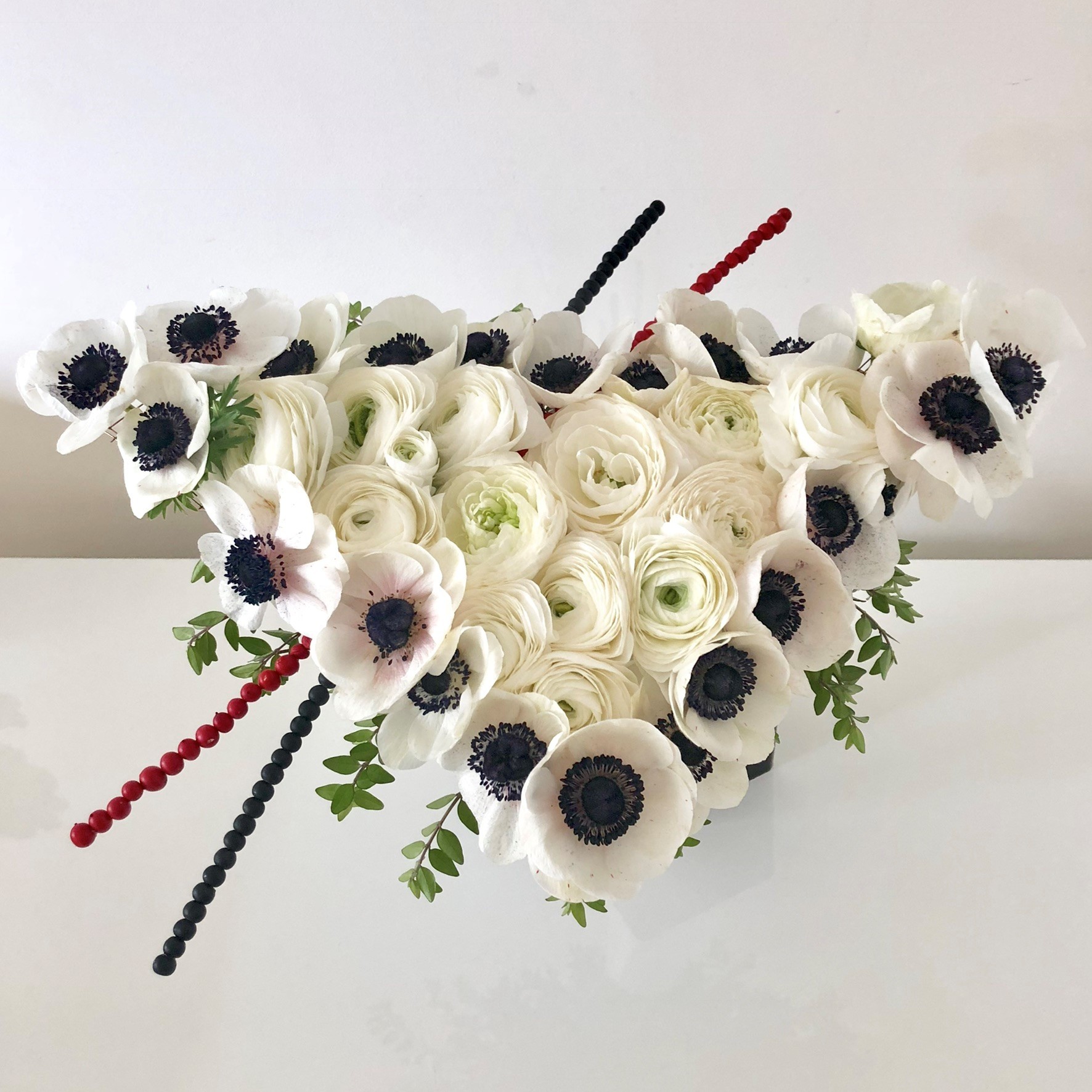 (Source: Lush Petals)
I hope you've enjoyed reading this month's florist's guide. Please do ask away below if you have any questions or would like to make any general comments. As always, we'd love to hear from you...
P.S. Did you know that in the Language of Flowers, anemones are associated with abandonment and the pain of parting?