The core trading times for both the Fruit & Vegetable and Flower Market over Christmas and New Year are as follows: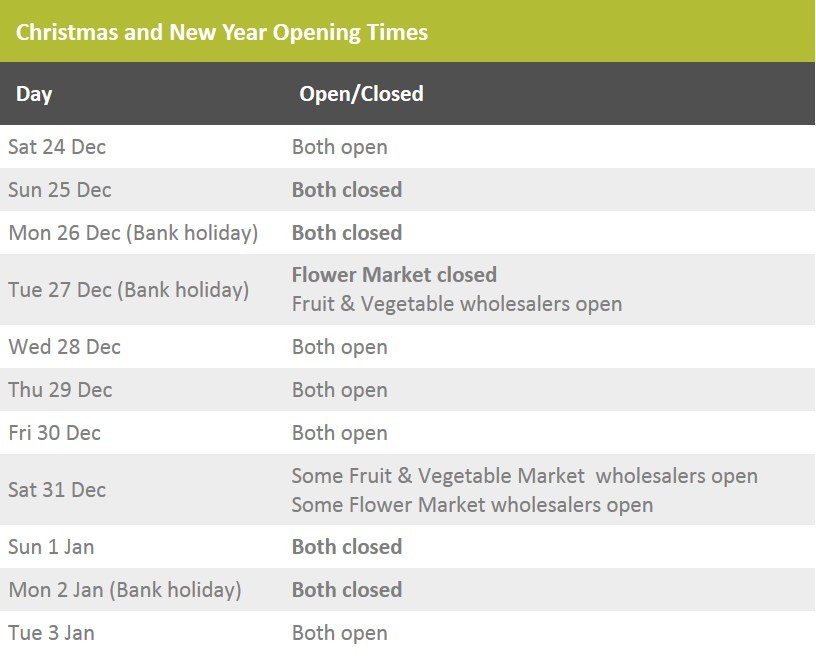 Please check with your individual wholesaler(s) as their opening hours may differ, or they may only be opening for pre-orders and deliveries on certain days. Traders will be able to access their units throughout the festive period.
If you have any questions please call us on 020 7720 2211 or email info@cgma.co.uk.
Have a very Merry Christmas and a Happy New Year!