Be in-the-know with all things botanical by following these 16 Flower Market traders on Instagram.
Whether it's seasonal flowers, foliage, plants or sundries you're looking to buy, you'll find out firsthand on these wonderful accounts. Check out the traders' Instagram Grids and Stories for not only 'behind the scenes' happenings, but also new and unusual finds available on their stands at New Covent Garden Market. So make sure to follow them all!
FLOWERS
7,000+ followers
Former florist Leigh is the person behind Bloomfield's Instagram account. Discover availability of seasonal flowers, in particular those they've recently welcomed back to their show, like Butterfly Ranunculus and Lilac. He's been known to post montages of his favourite blooms on their stand. Plus 'Shelf of the Day' posts, which feature a florist's selection for that morning.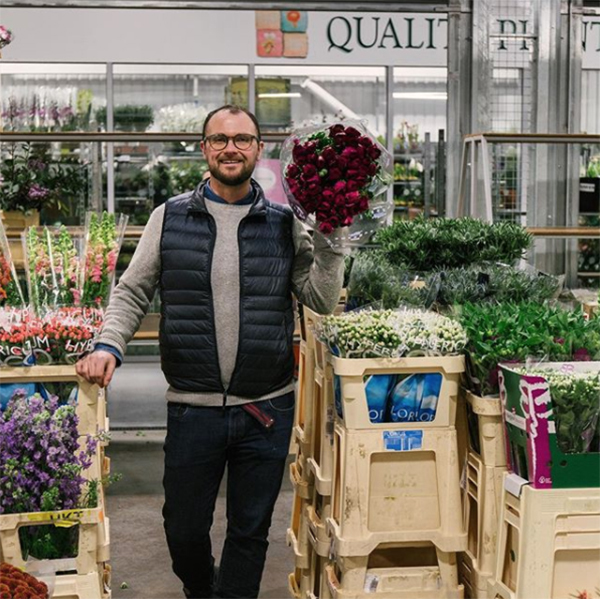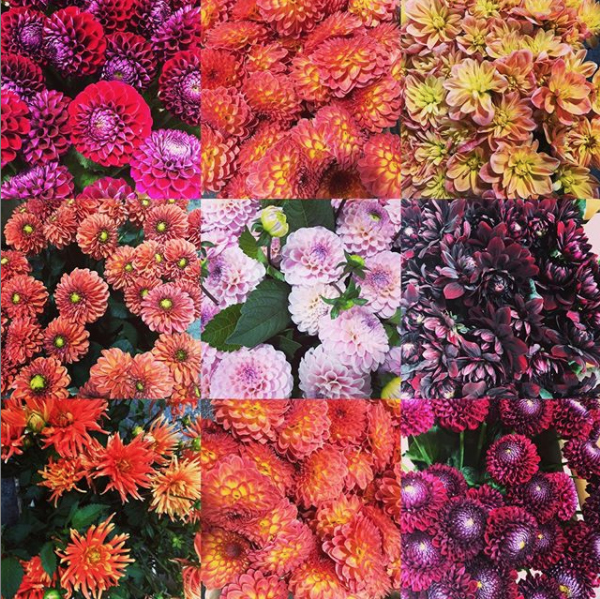 350+ followers
Father and son, Colin and Dean, regularly post images of their extensive show on Instagram together with close-ups of flower varieties arranged in colourful rows. They also share designs created by their customers, including resident flower market florist Liz from @blueskyflowers.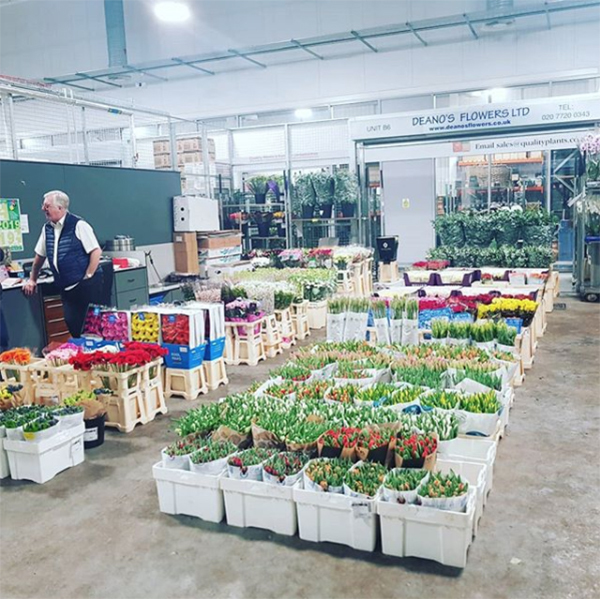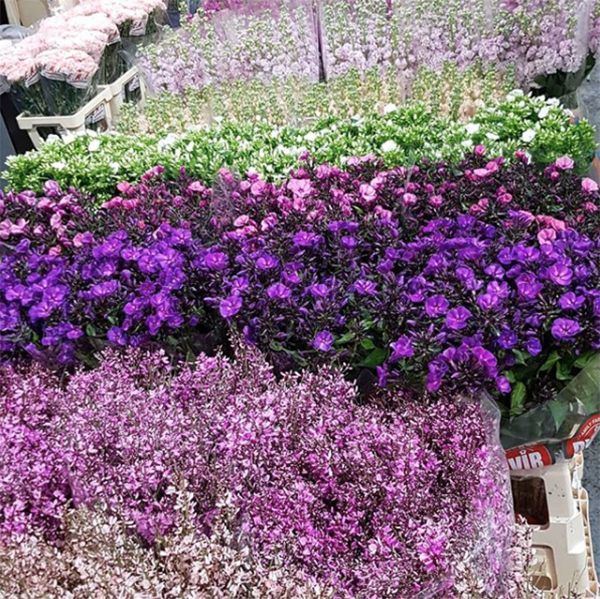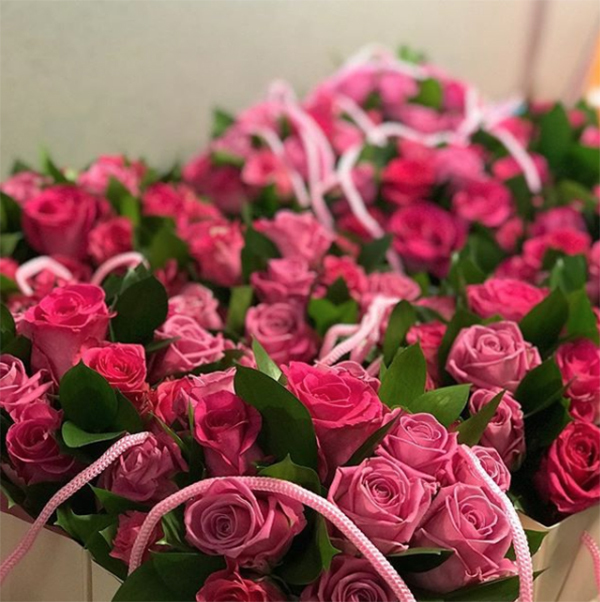 13,100+ followers
Dennis (pictured right below) continues to hold the flower market record for sharing the most posts on his popular Instagram Grid. Check out his account for images of their extensive rose selection, new unusual varieties (like these Mocha Germini below), customers on his stand and even the odd giraffe!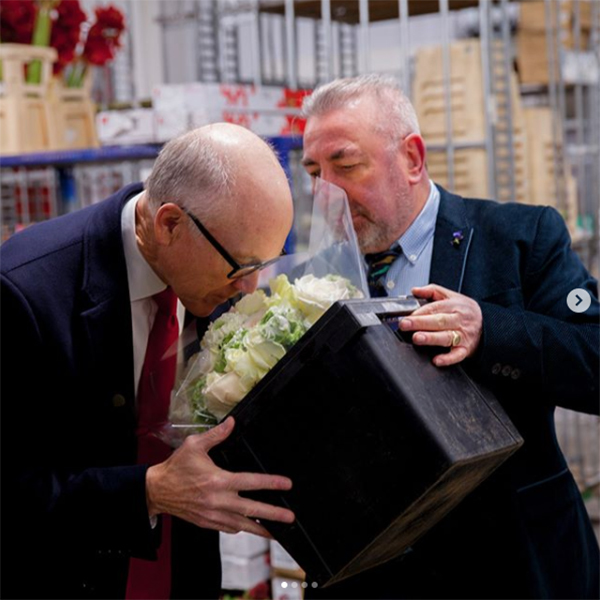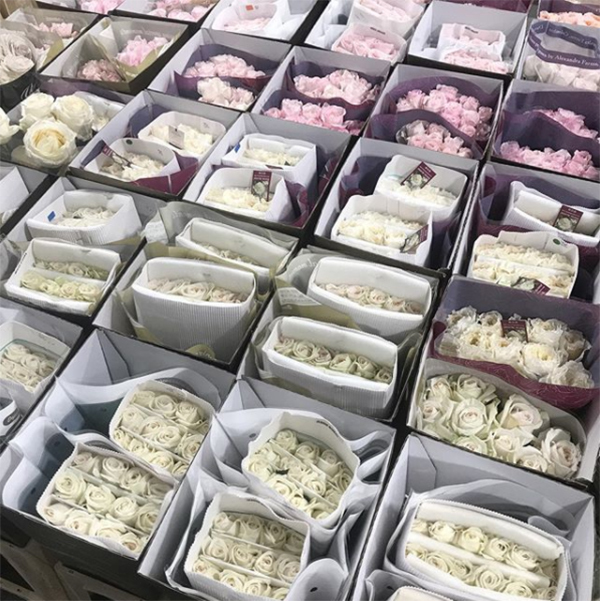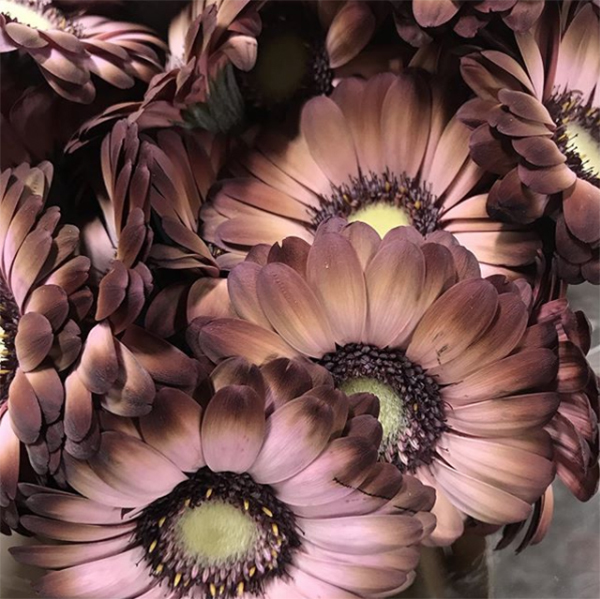 2,800+ followers
David (pictured centre below)'s son James is the person sharing posts on the DG Wholesale Flowers account. Head to their Grid for masse of blooms arranged neatly by colour, whether that's hydrangeas, peonies or the Italian ranunculus, which they're renown for as well as British blooms too. Look out also for beautiful floral arrangements by their customers, like this wedding flowers design by John Carter Flowers.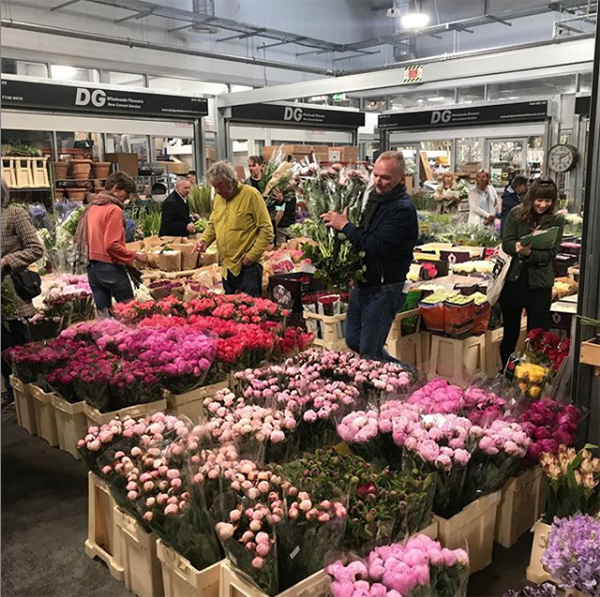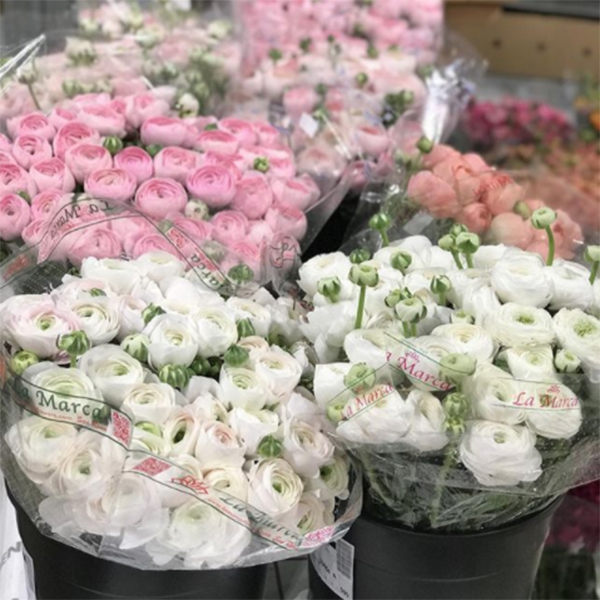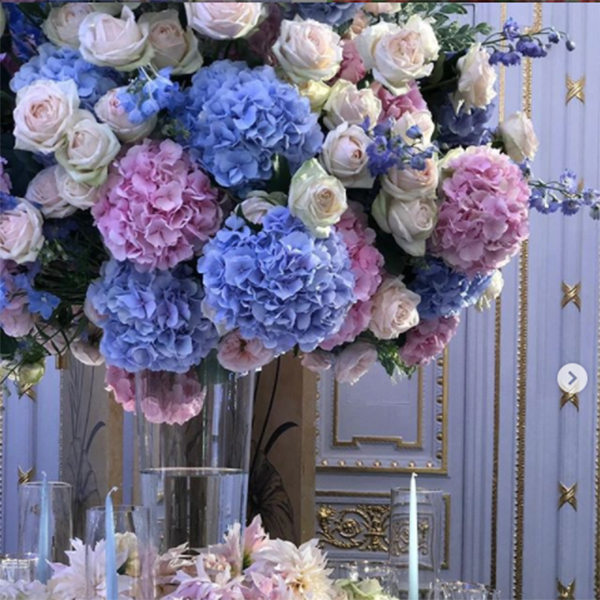 310+ followers
Jon, pictured below, is the person behind the J H Hart Flowers account. Together with colleague Richie, he posts photos of their current show, including Lisianthus. Do look out for a plethora of incredible British dahlias, when they're in season, on their stand.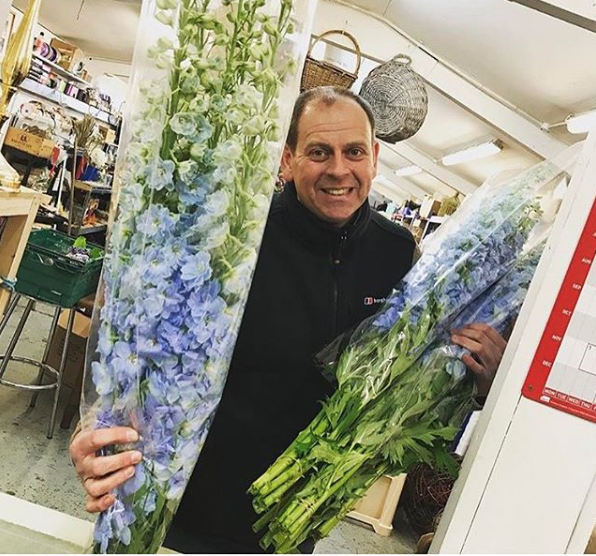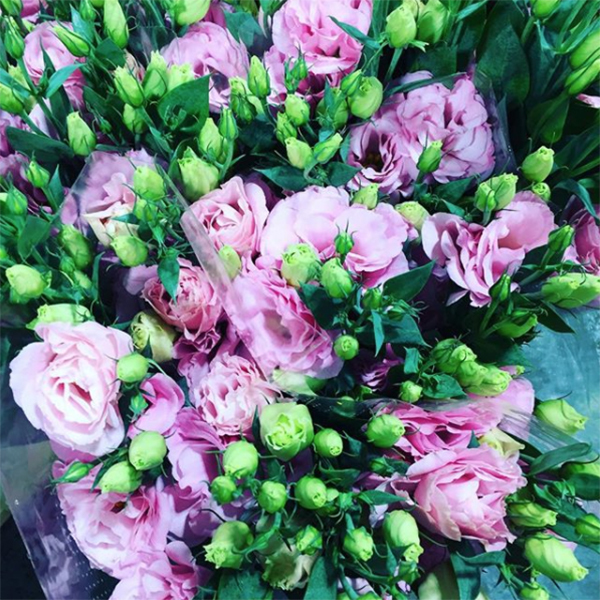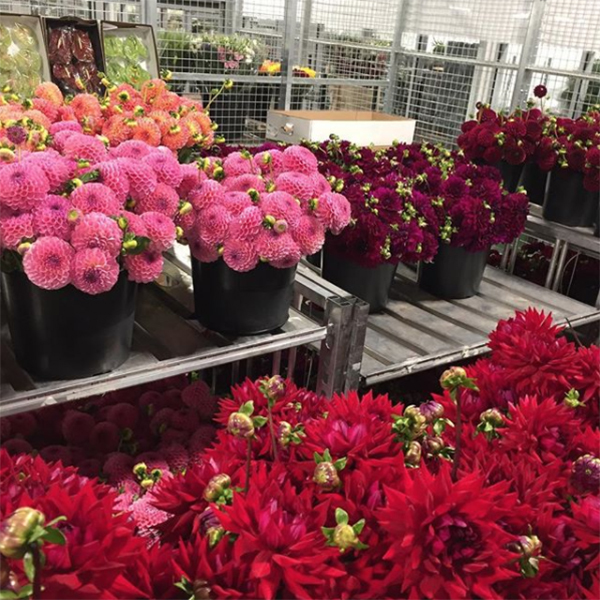 2,200+ followers
Saul is the man behind the camera on British flowers specialist Pratley's account. Feast your eyes upon their boxes upon boxes of homegrown flowers. And with his unique style of photography, he captures their blooms in such a wonderful way.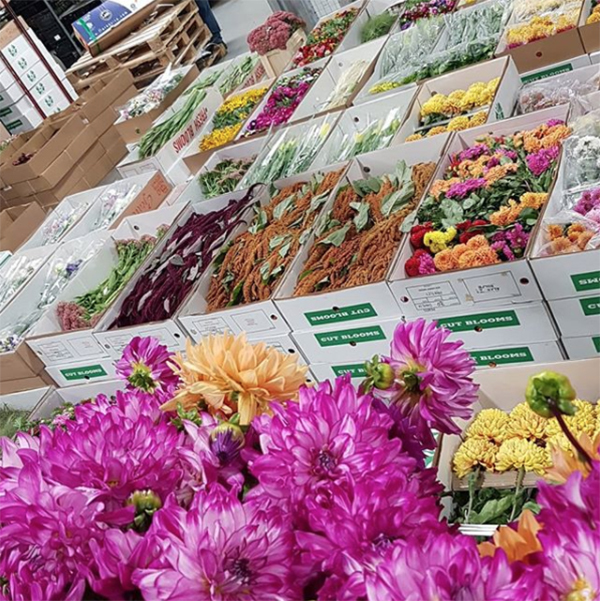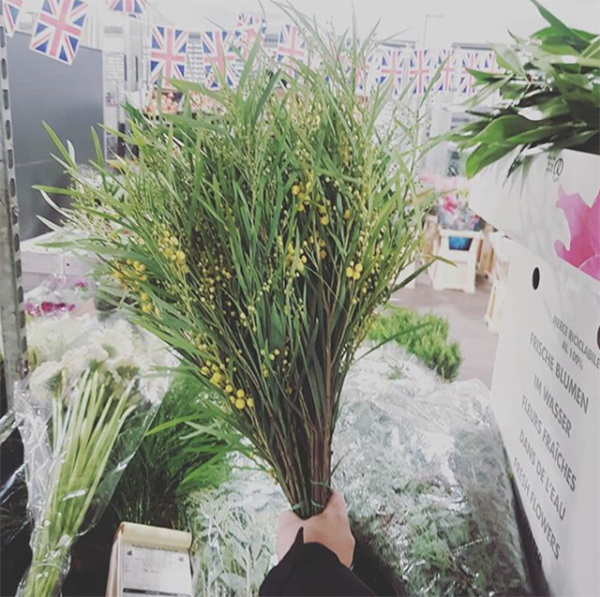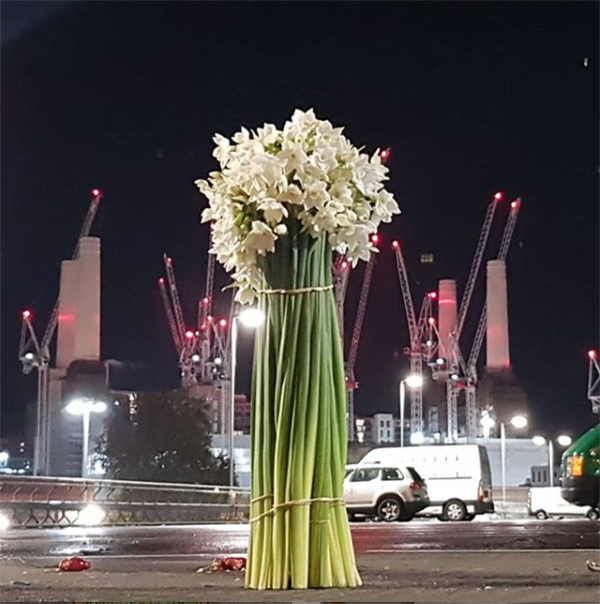 370+ followers
Headed up by Darren, on the R French & Sons Instagram account you'll find flowers en masse like these stunning double tulips, together with selections from their customers due to go out on delivery. Plus their Valentine's Day bouquets even made it onto GMTV this year!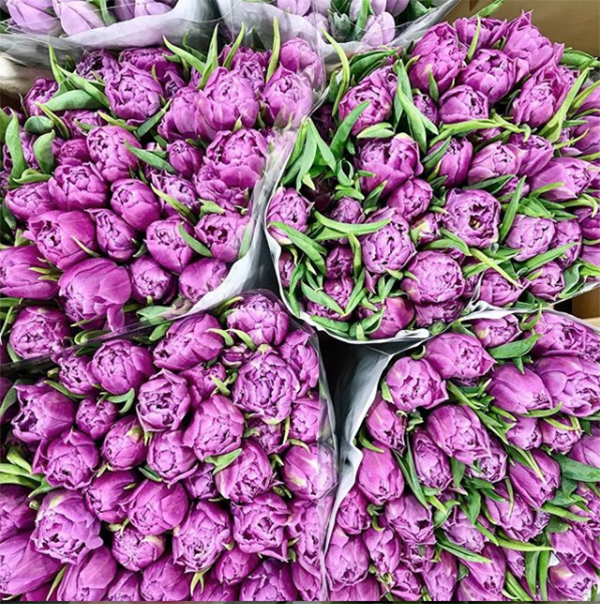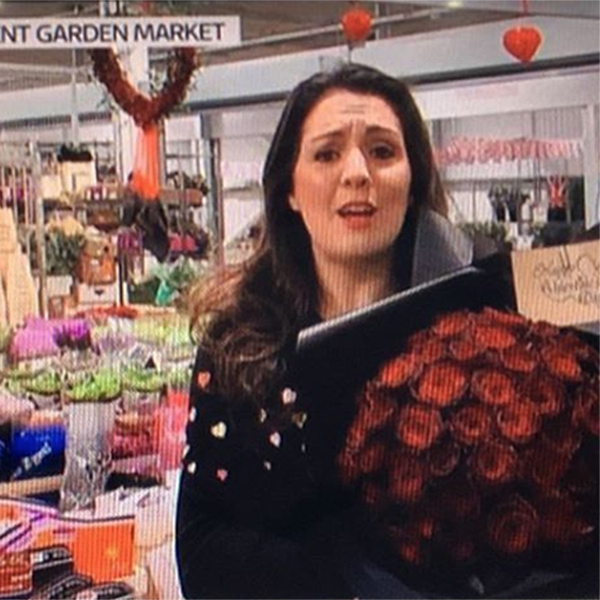 1,200+ followers
Previously known as A Goodchild/Floral Garden Group, earlier this year, Anthony rebranded as Wholesale Flower Expert, with a new Instagram name too. Follow his account for photos of his wide array of flowers, plus new varieties at the market, like these Rainbow Tulips in pink, purple and white below. And do also check out John The Plant Man's account, @theplantman.john, to find out more about the plants which they have available.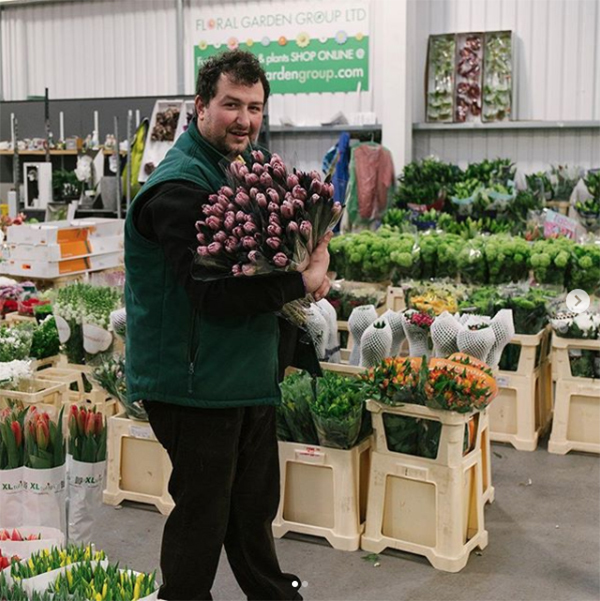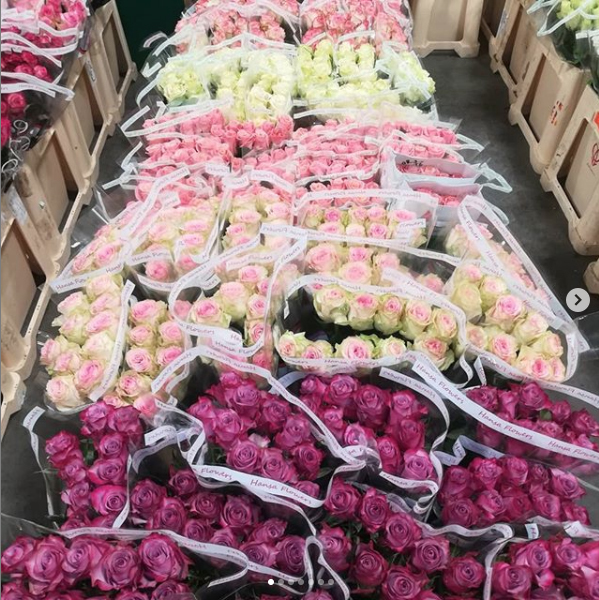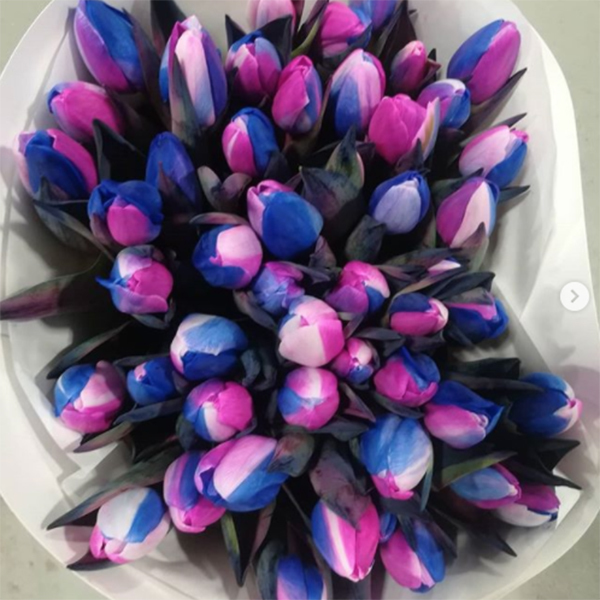 15,300+ followers
Continuing to be the most followed trader at the Flower Market is Zest Flowers. Their account run by Graeme (pictured below), step-son Luke and colleague Tim is where you'll find carousels of images, videos and Instagram Stories. Regularly featuring their extensive British flowers selection when they're in season, you'll also find clients' designs like this one below by Derek at SuperNature Flowers.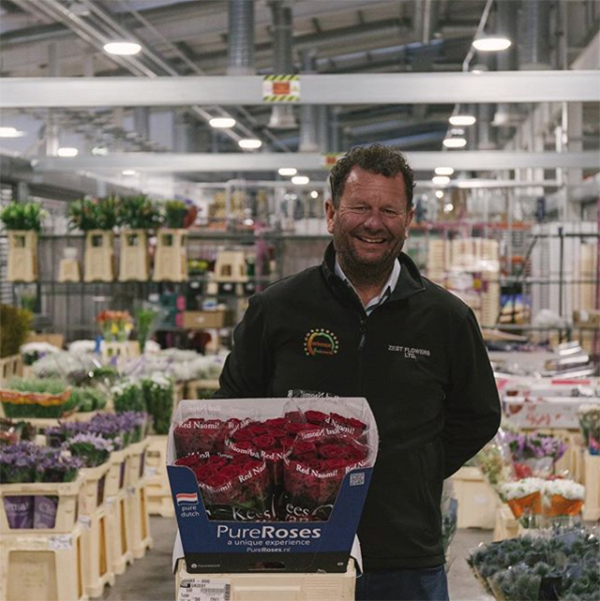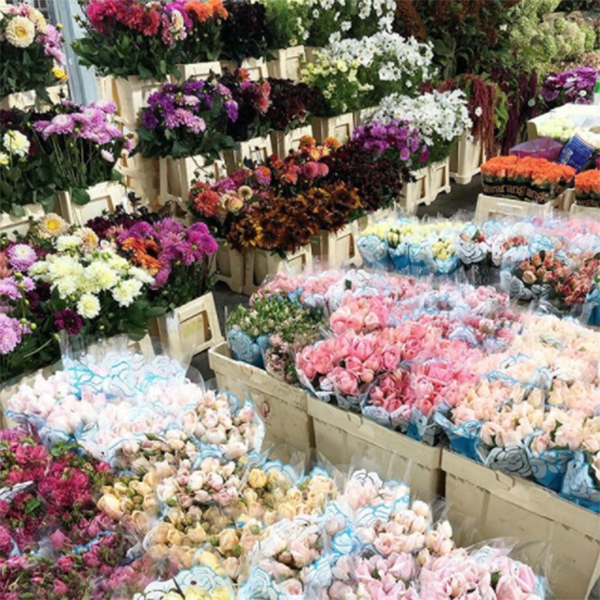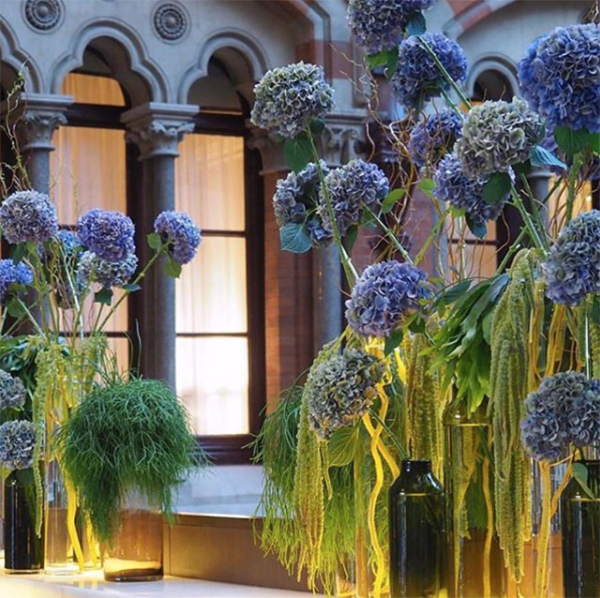 FOLIAGE

1,900+ followers
English greenery in abundance is the focus of the GB Foliage account. David and his team regularly share photos of seasonal stock. And you'll sometimes see pictures of their clients too, like resident florist Neil from NB Flowers, Rob from Rob Van Helden Floral Design and Paul from Petal to the Metal.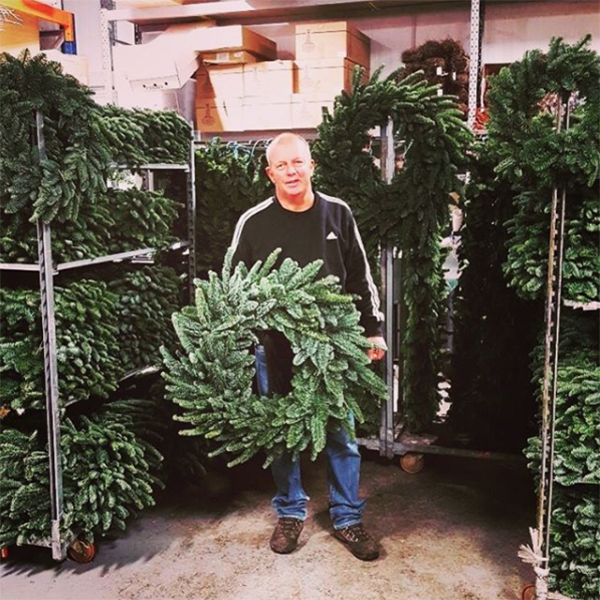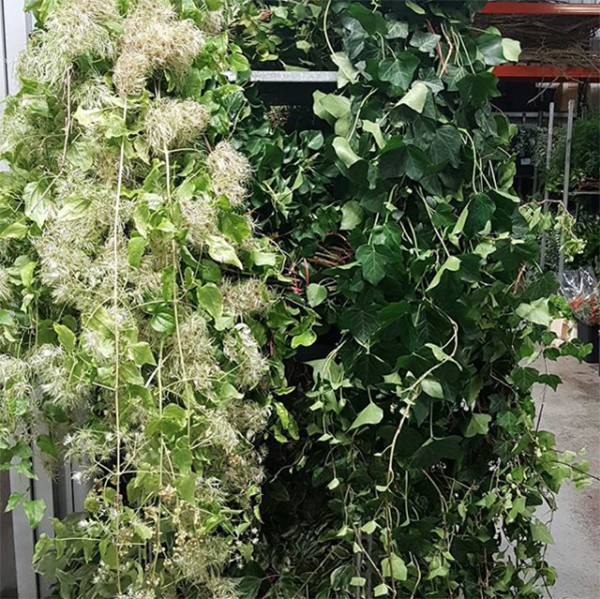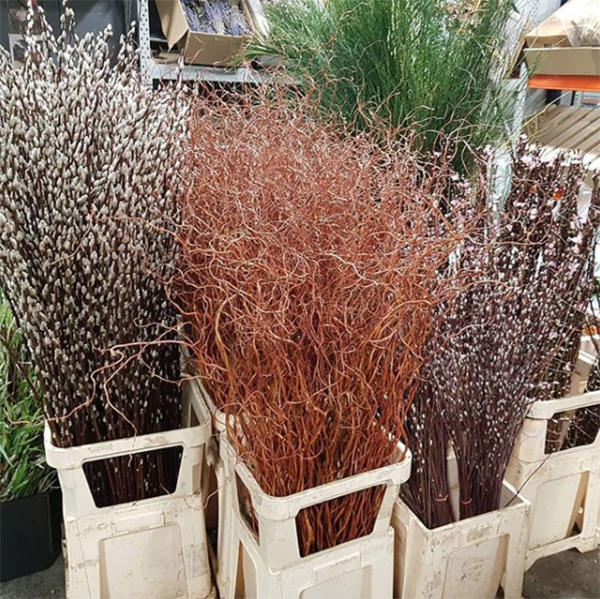 2,300+ followers
Featuring not only seasonal British foliage, but also tropical greenery and festive foliage like asparagus on their Instagram account is Aaron, pictured below. Check out the carousels and videos on their Grid for an insight into their foliage availability throughout the year.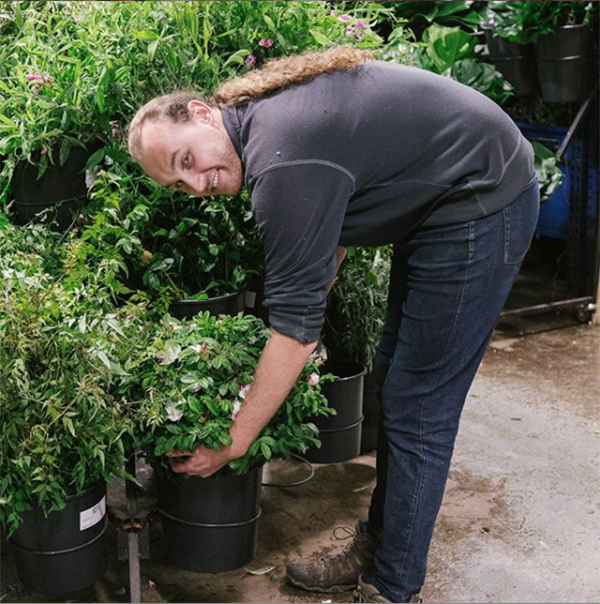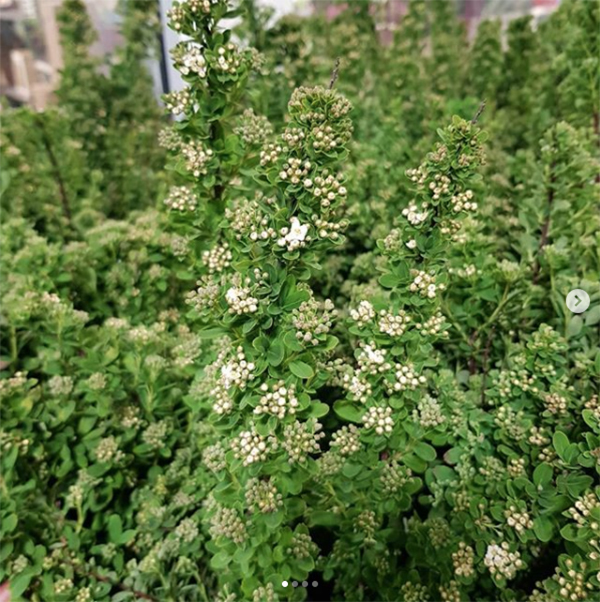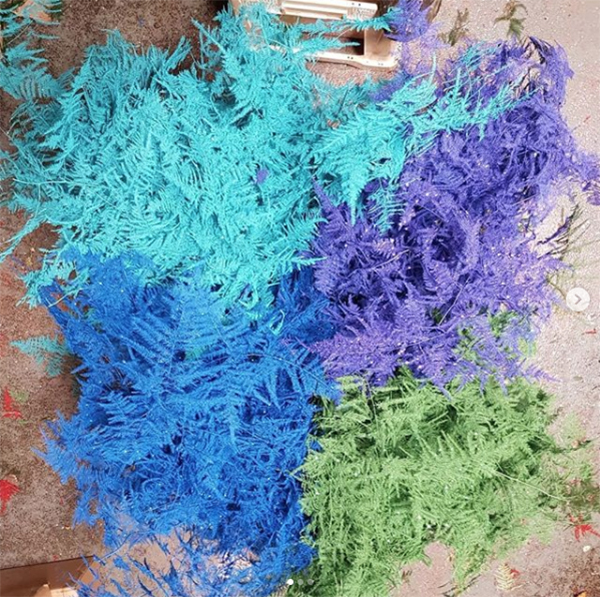 PLANTS
1,500+ followers
If you're looking to improve your plant knowledge, then Arnott & Mason's account is a must-follow. Freddie, picture below, shares the botanical names like Begonia Tamaya and Tradescantia Flumensis Quadricolor, together with useful information about the plants on his posts.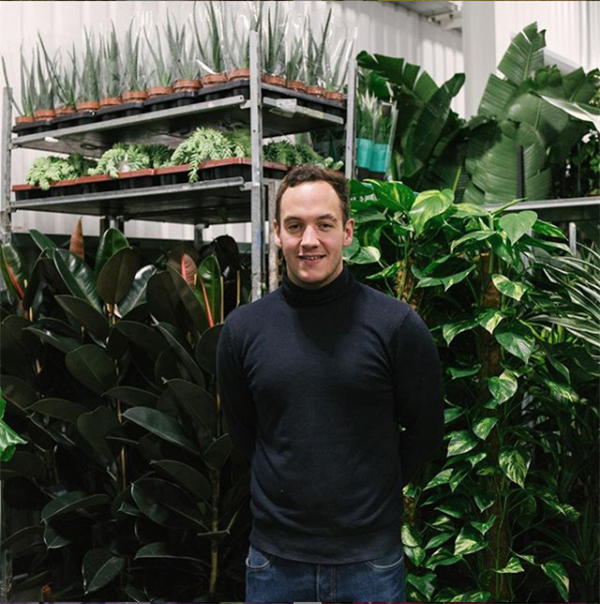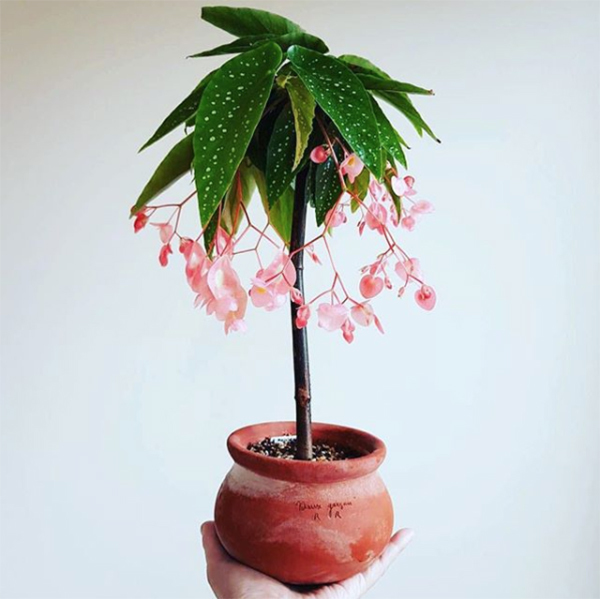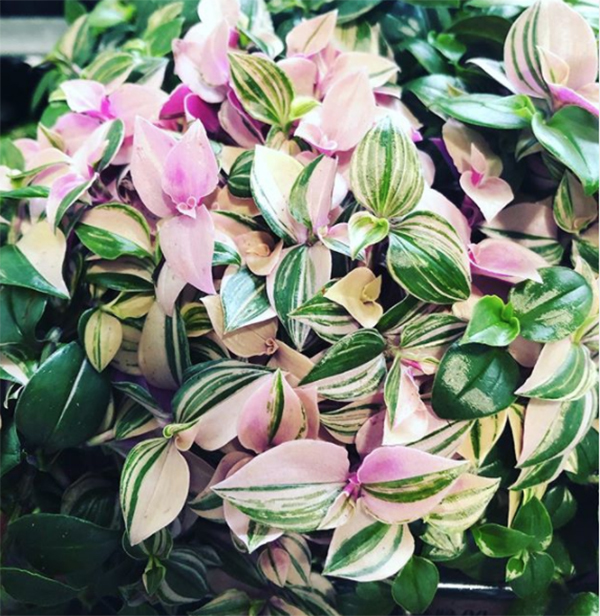 1,100+ followers
Plants and shrubs in abundance can be found on the Evergreen Exterior Services account. And as well as sharing photos of their botanical displays at the Flower Market, they also post images of their extensive offering at their HQ in Surrey. Don't forget that they stock bulbs too!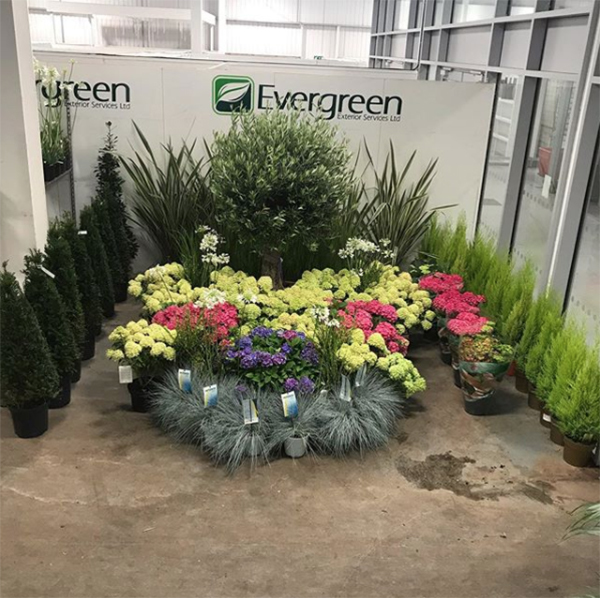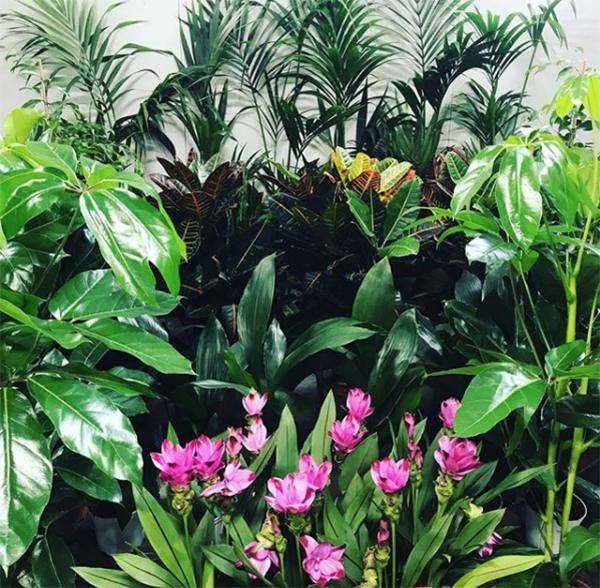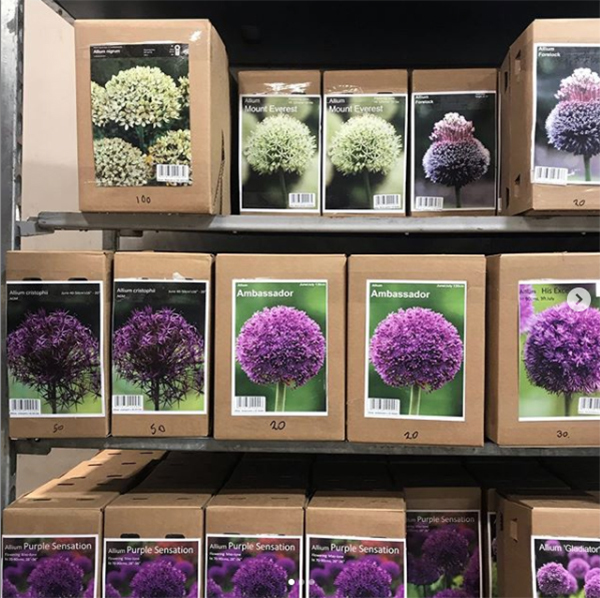 1,700+ followers
Craig, pictured below, captured in action on the Quality Plants stand. However it's Dean who's the person posting to their account. And he's always letting you know about new stock which has just arrived in, like these amazing terrariums which have been going down a storm. And did you know that, in season, they stock British rose plants?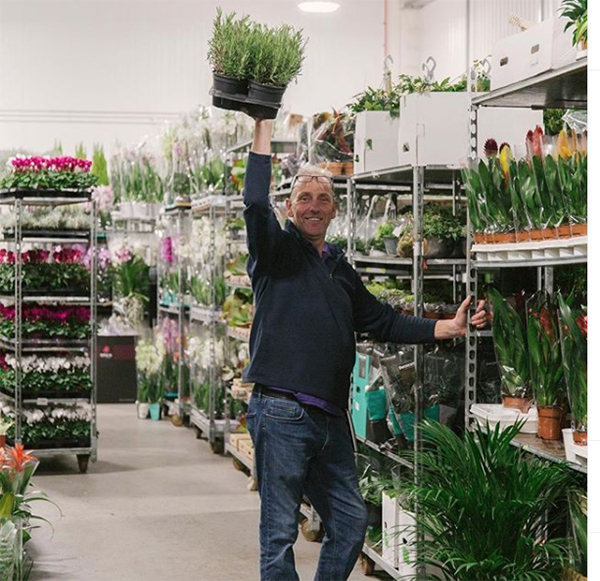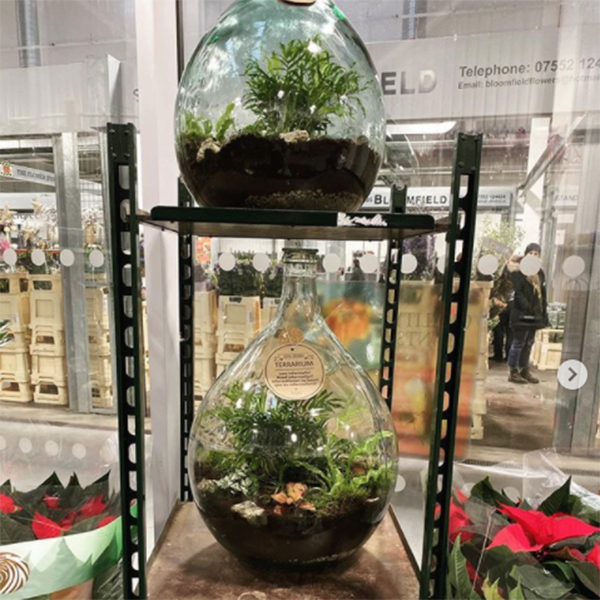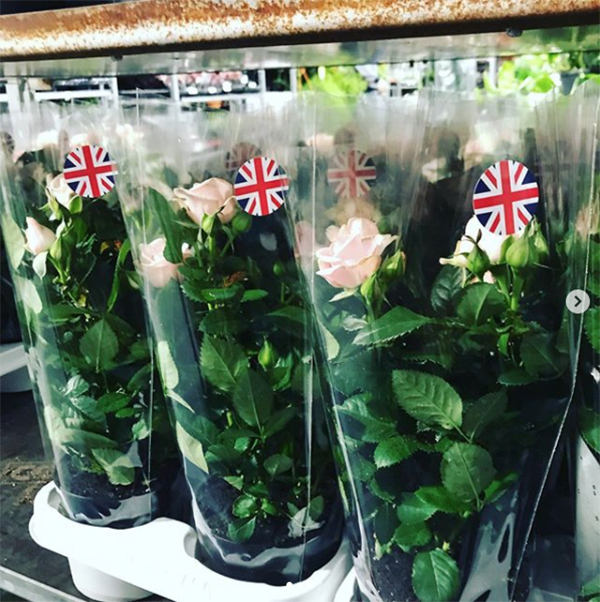 SUNDRIES
420+ followers

Newcomer to the market and to Instagram are Lavenders of London, with John below as their recently appointed manager. Under the same APAC umbrella as our other specialist sundries supplier Whittingtons, they stock florist supplies, dried flowers, silk flowers, event decor, lighting, garden, seasonal sundries and much more. Currently on entering their stand, you'll be spoilt for choice when it comes to Christmas decorations!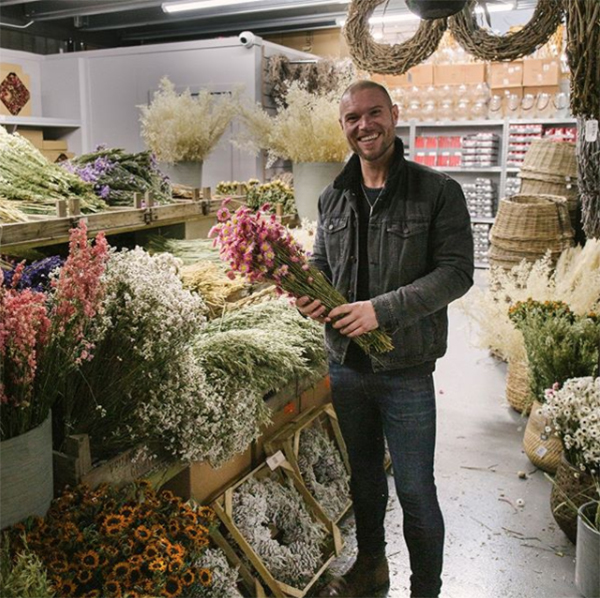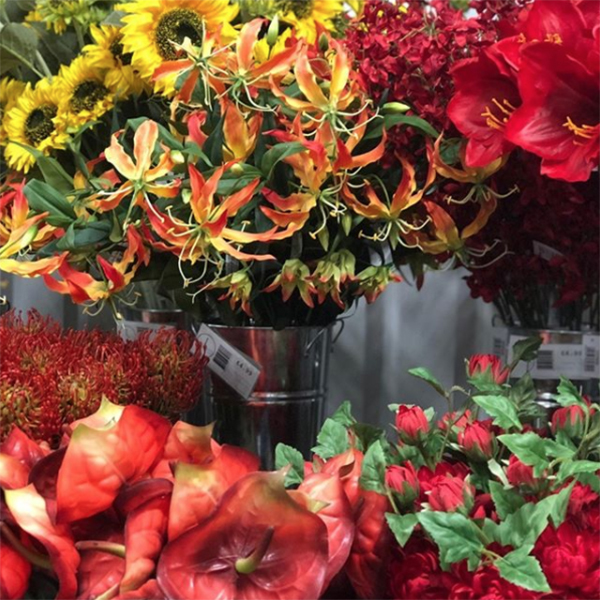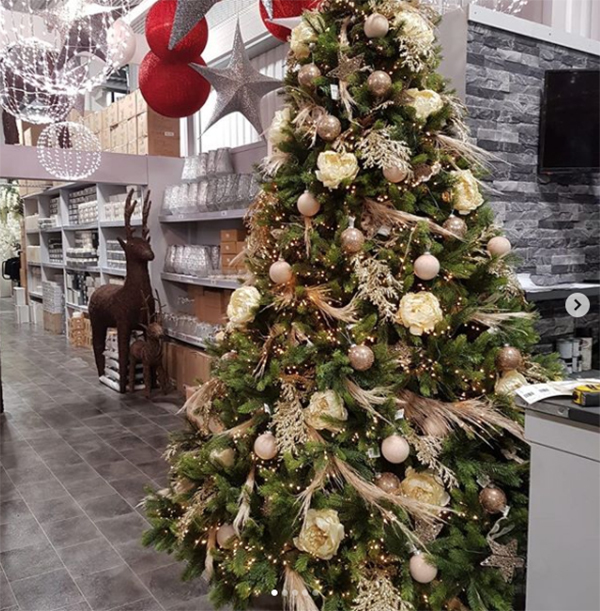 2,700+ followers
A company-wide Instagram account featuring images of Whittingtons' UK stores. You'll find images of their sundries including Christmas decorations, silk flowers and foliage, vases, pots, ribbons, floristry tools and even hat boxes. Pictured below is Paul at the Flower Market, who's the person to make a bee-line for if you're in need of festive spray paint.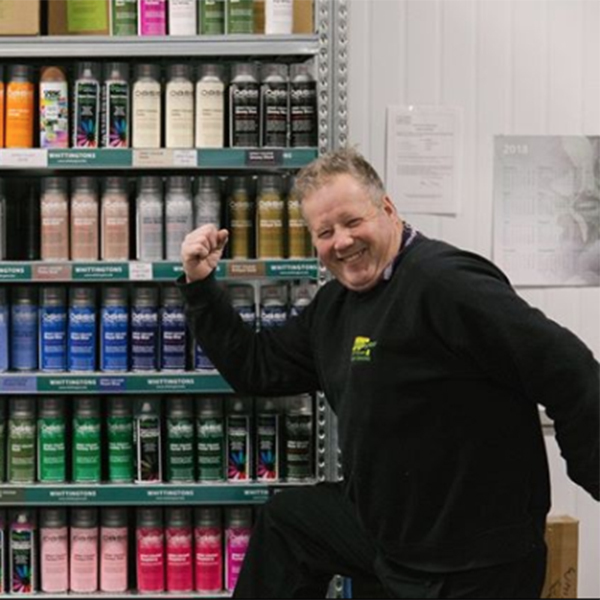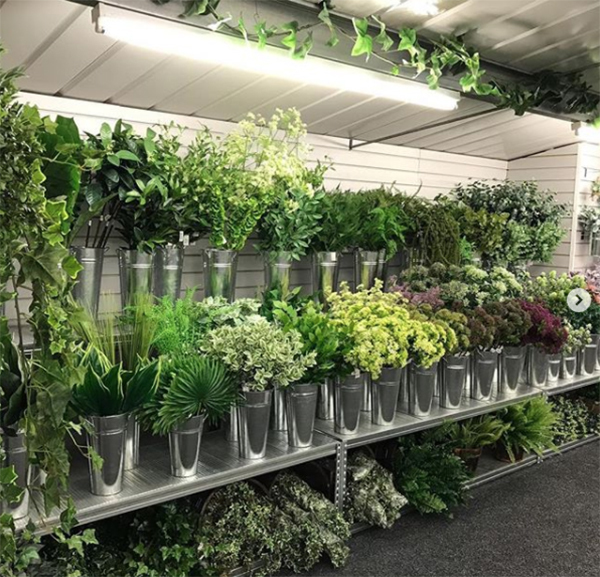 Follow all of these traders for the inside scoop at the Flower Market. And let's not forget our very own Instagram account, @marketflowers!

P.S. Just in case you missed it, do take a read of our florist's guide to Christmas at the Flower Market.