Keep up-to-date with all things botanical straight from the horse's mouth by following these 15 Flower Market traders on Instagram.
Whether it's seasonal flowers, foliage, plants or sundries you're after, you'll discover them first on these wonderful accounts. Check out the traders' photos and videos not only of 'behind the scenes' happenings, but also new and unusual finds available at New Covent Garden Market.
FLOWERS

A Goodchild (Floral Garden Group)
@floralgardengroupltd
500+ followers
Anthony and his colleagues regularly feature images of both their flower and plant selections. And their 'buying by the trolley' photographs are rapidly becoming their signature photo style.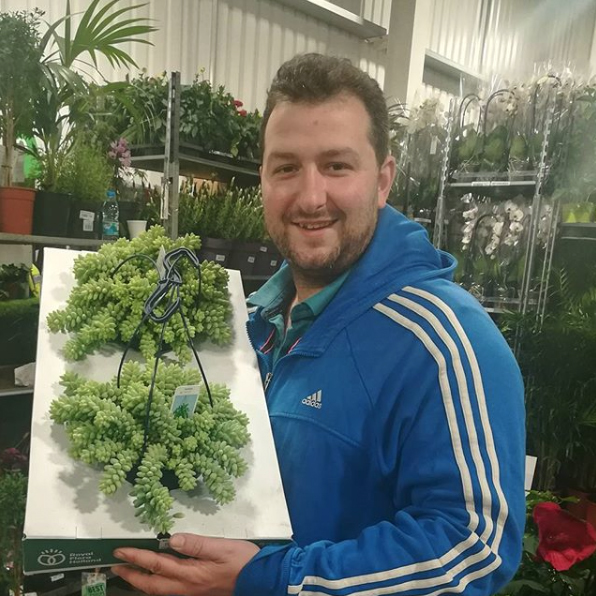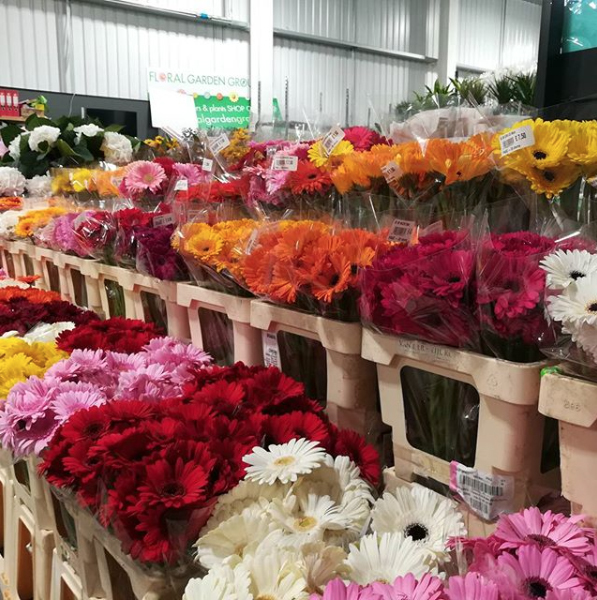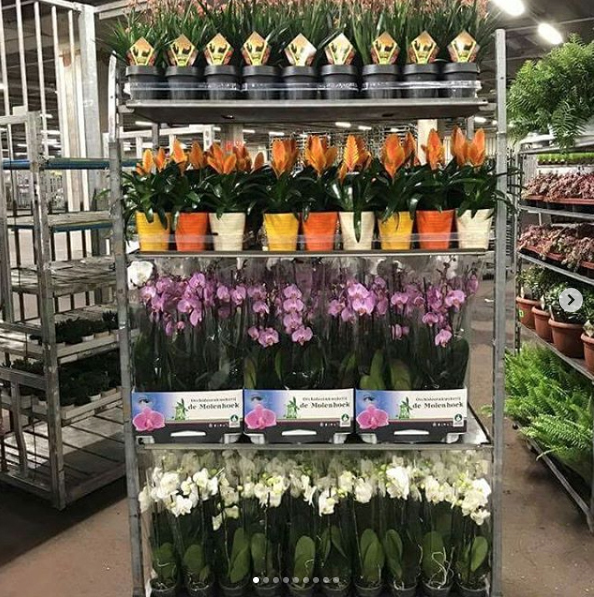 Bloomfield
@bloomfieldoflondon
3,800+ followers
The Instagram account of father and son, John and Sam, is well known for its beautiful #shelfoftheday photos, which feature a florist's selection for that morning. And they also often post collage images of seasonal, complementary flowers.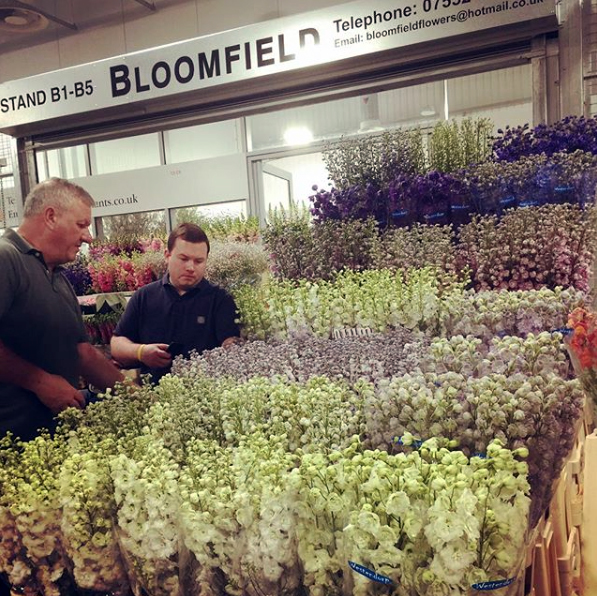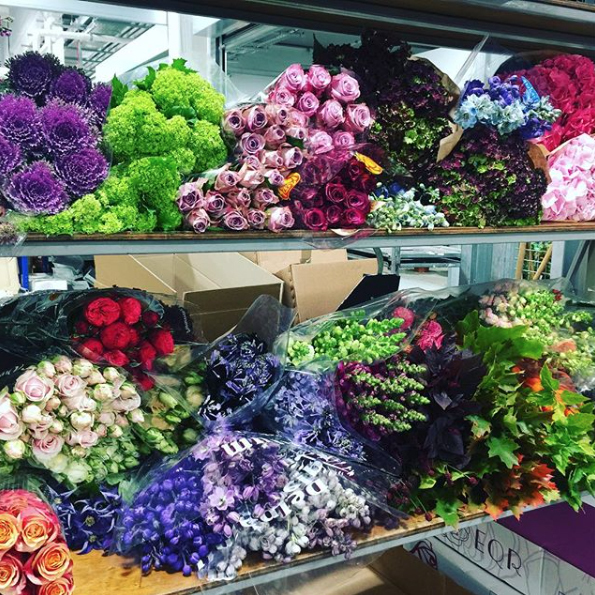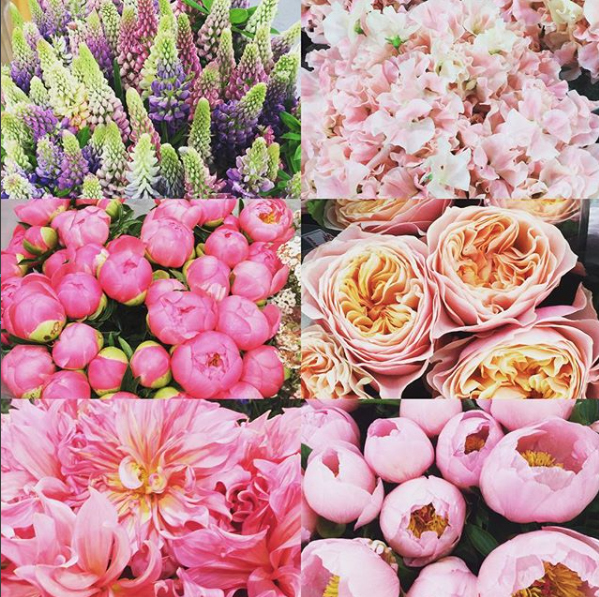 Deanos Flowers
@deanosflowers
100+ followers
Colin and Dean, who are also father and son, have recently celebrated reaching 100 followers. Not only do they share photos of individual blooms with their variety names, but also designs created by their customers, including resident flower market florist Liz from @blueskyflowers.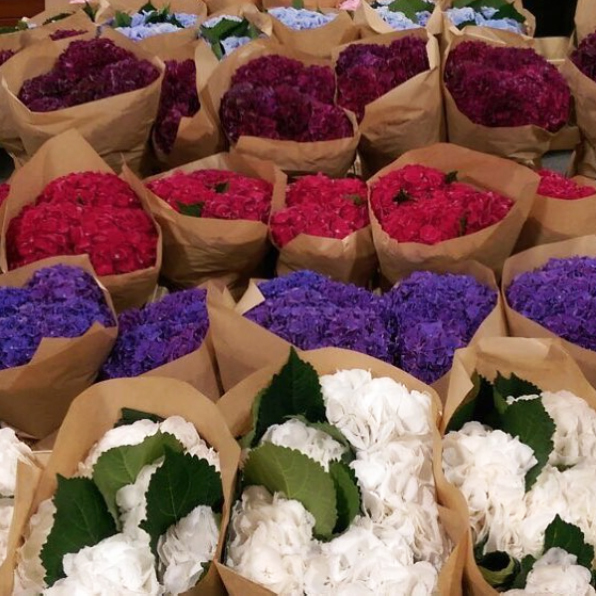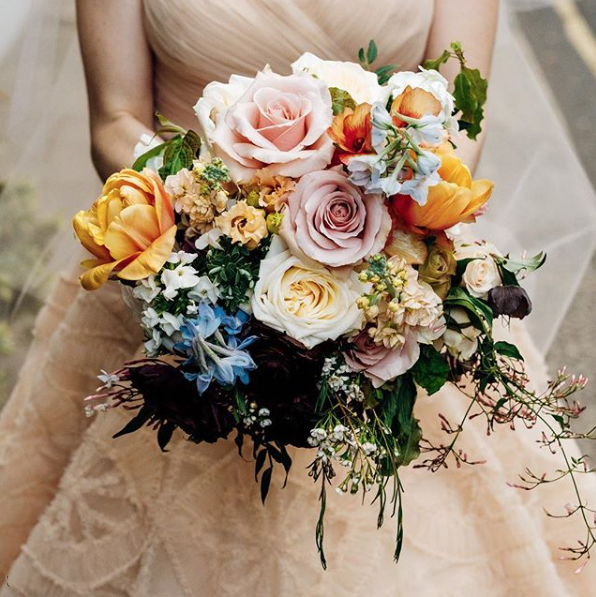 Dennis Edwards Flowers
@dennisedwardsflowersltd
10,000+ followers
Voted Wholesaler of Year in 2013 and 2014, plus shortlisted in 2015, Dennis (pictured left below) together with Eddie and Sonny hold the flower market record for sharing the most images on their popular Instagram account. Look out for their extensive 'show' as far as the eye can see, their incredible rose selection plus customer photos too.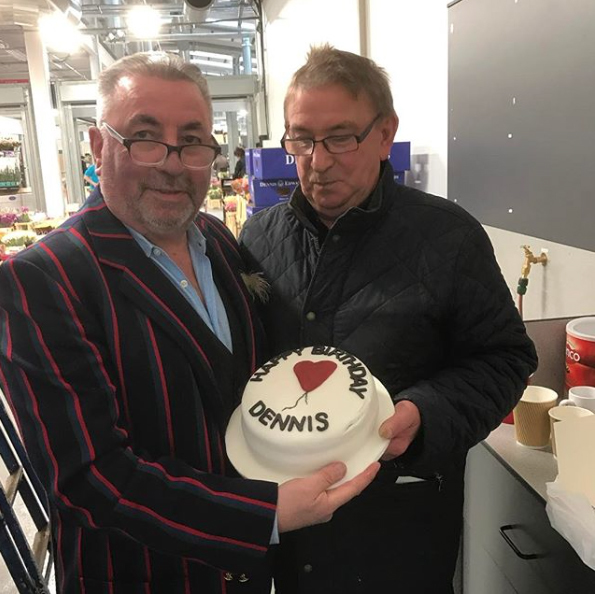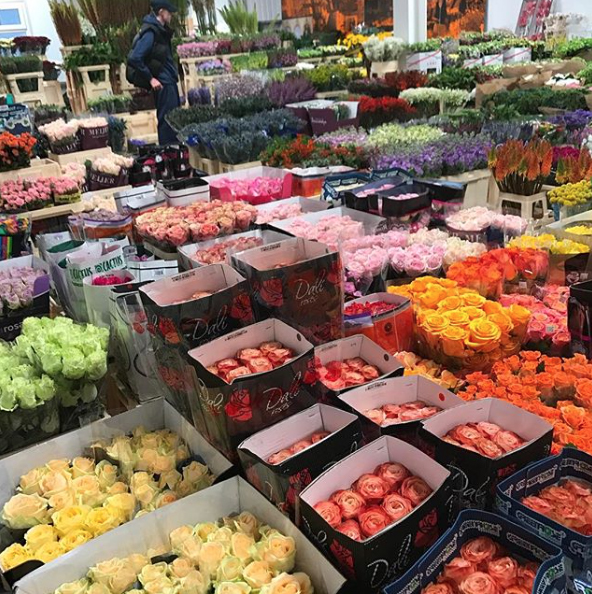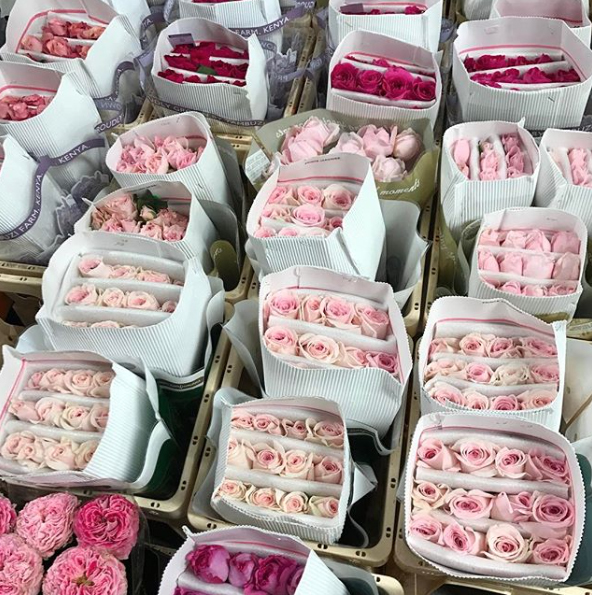 DG Wholesale Flowers
@dg_wholesaleflowers
2,000+ followers
James (far right) the son of owner David (far left) is the person behind the DG account. He shares images of their beautiful blooms en masse, in particular hydrangeas, peonies and much sought after cloni ranunculus. He also regularly features customer's floral designs, including this stunning flower wall by Rowan Blossom.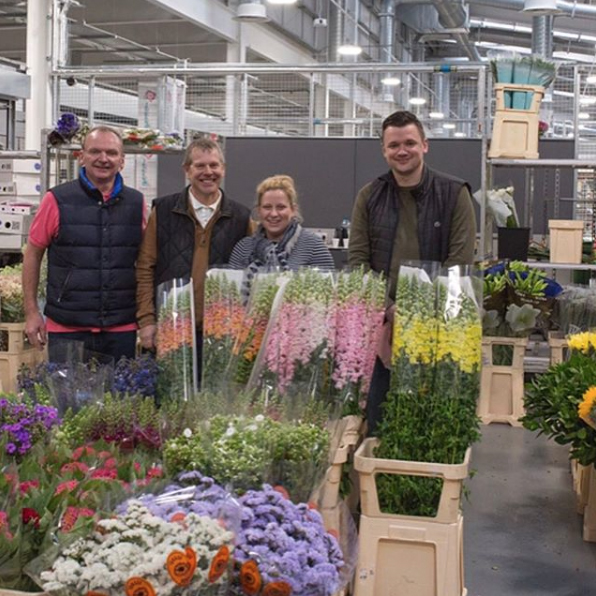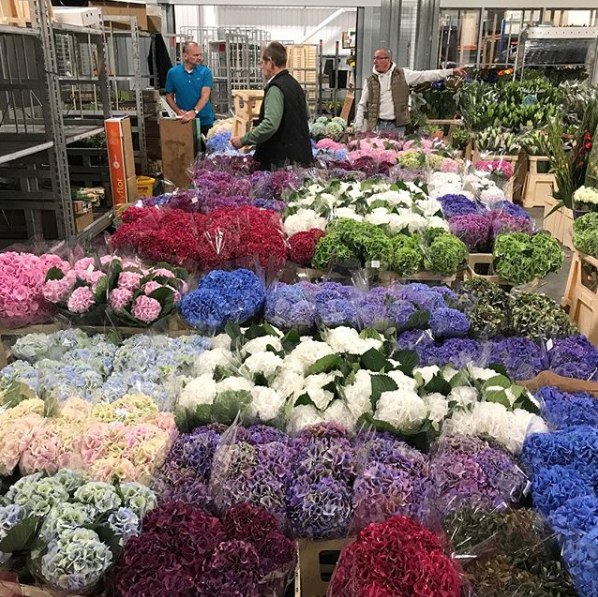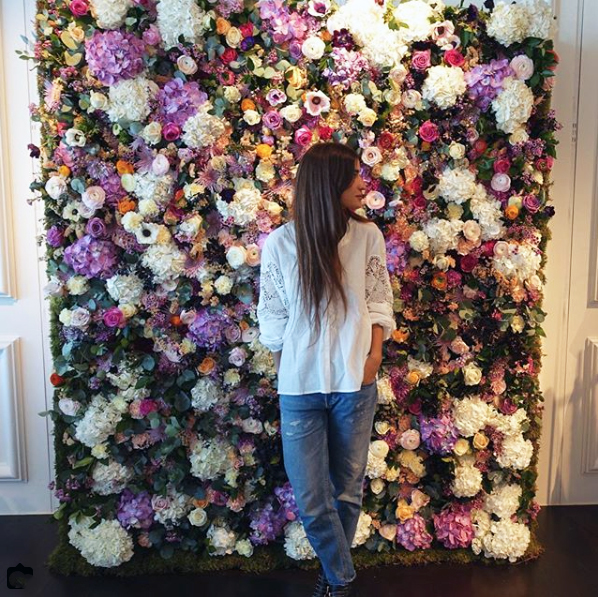 J H Hart Flowers
@jonhart12
200+ followers
Headed up by Jon (below), on the J H Hart Flowers account there are pictures galore, plus the occasional video. When homegrown dahlias are in season, you'll find them in abundance on their stand. Also look out for their customer creations, including this design by @phillipcorpsflowers for Chelsea in Bloom.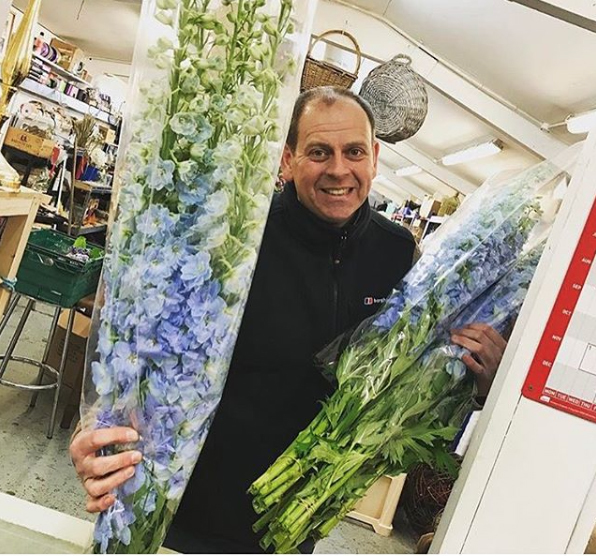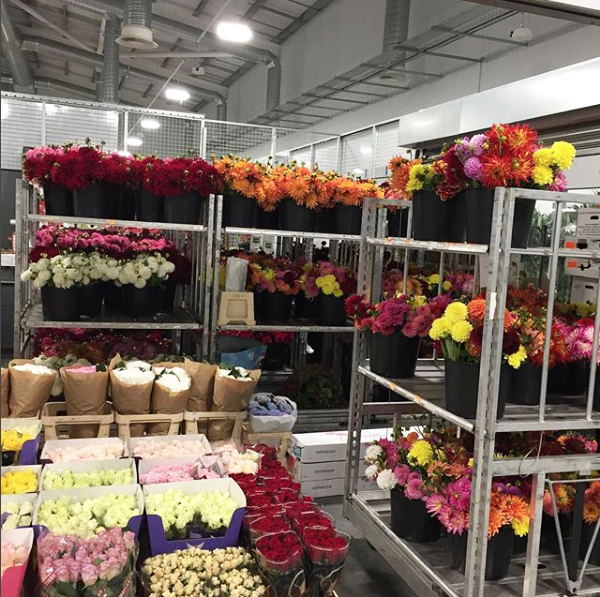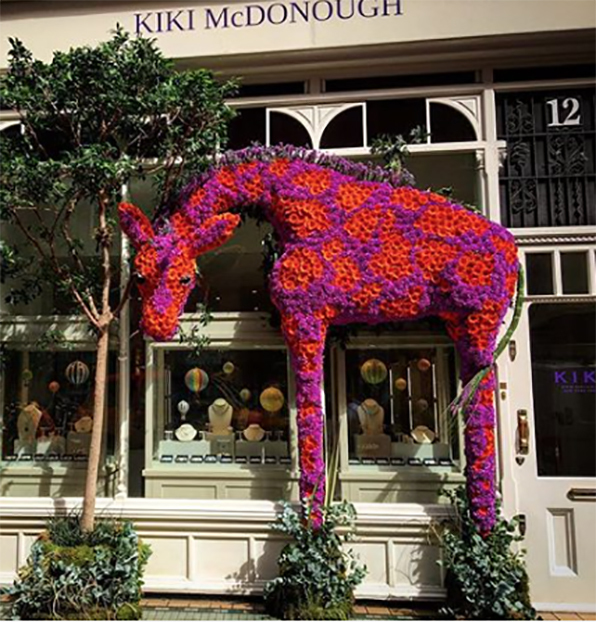 Pratley
@pratleys_covent_garden
1,500+ followers
Specialists in British grown cut flowers, boxes upon boxes of homegrown blooms are captured by Saul on the Pratley Instagram account. Check out their signature photography style of individual flower varieties against textured backgrounds, plus their candid photos of 'behind the scenes'. Plus the occasional LP listening material...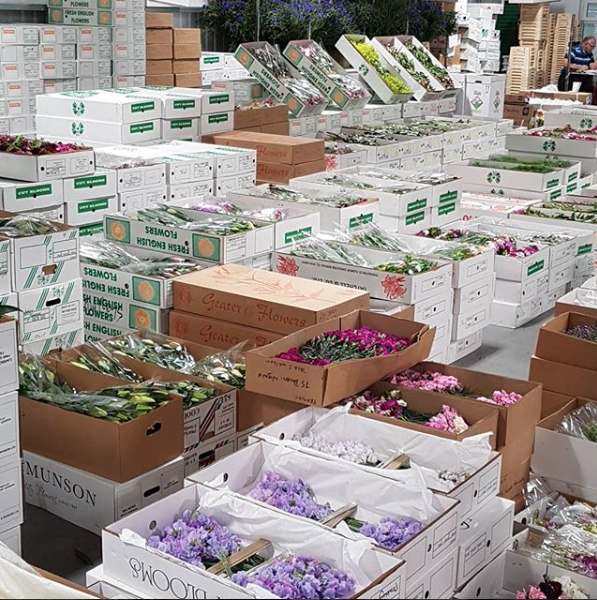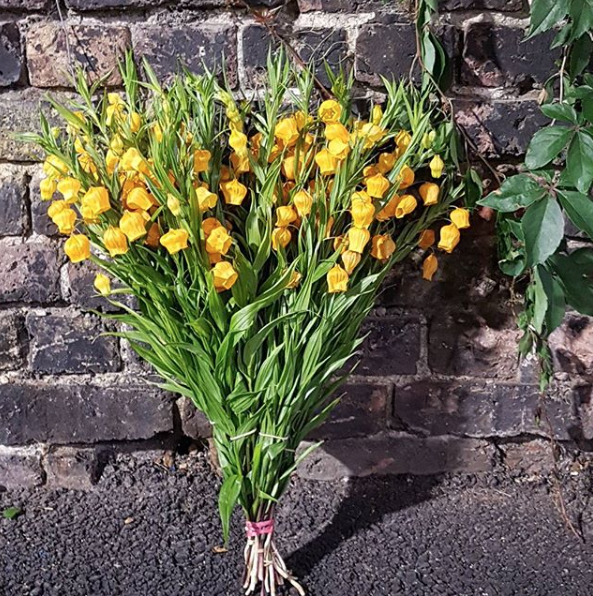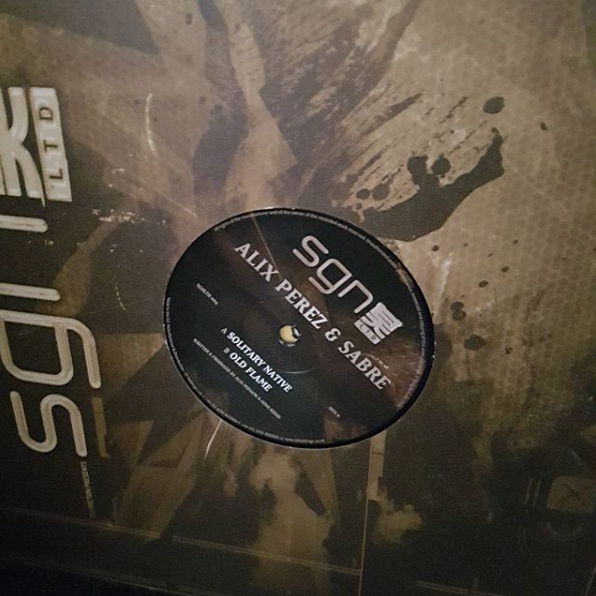 Zest Flowers
@zestflowerslondon
13,500+ followers
Currently holding the record for the most followed Flower Market trader is Graeme at Zest Flowers, pictured here with his wife Kathy. Voted Wholesaler of the Year in 2015 and Wholesale Floral Supplier of the Year in the FPC's Fresh Awards in 2015, on Graeme's account, you'll regularly find images and videos of his comprehensive display, especially between 3am-4am in the morning. He also features photos of their renowned British Flowers Corner and regrams of clients' floral arrangements.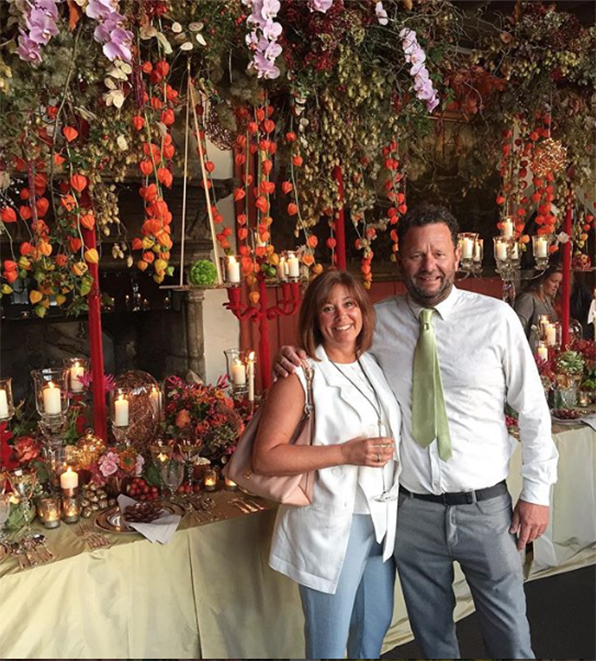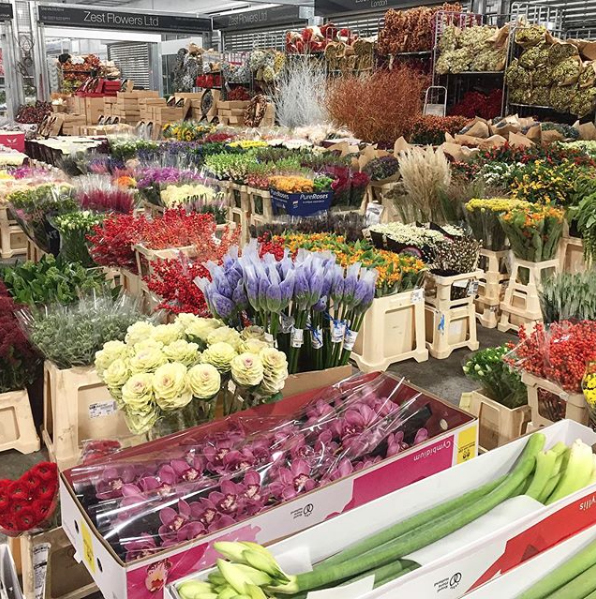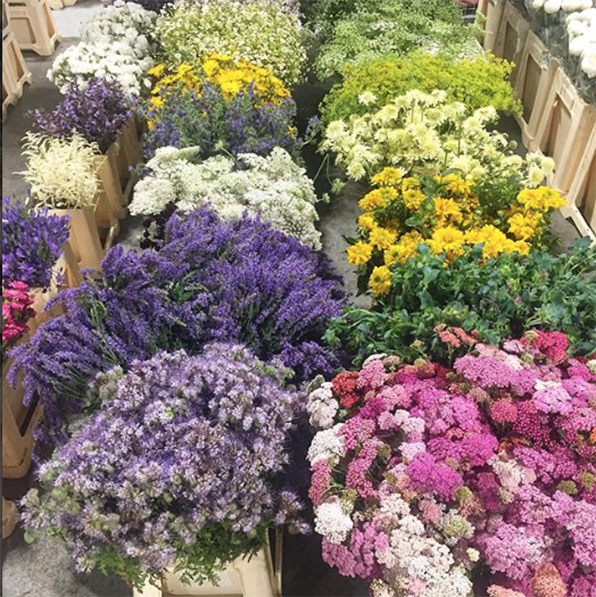 FOLIAGE

GB Foliage
@gbfoliage
1,000+ followers
Feast your eyes on English foliage in abundance on David and his team's Instagram account. Regularly featuring their current seasonal stock, you'll also often see pictures of GB Foliage's clients choosing their daily greenery including @Augustus_Bloom (below), @rebelrebele8, @bloomsburyflowerslondon, @amandaaustinflowers, @urbanflowerco, @wormlondon and @fjura_.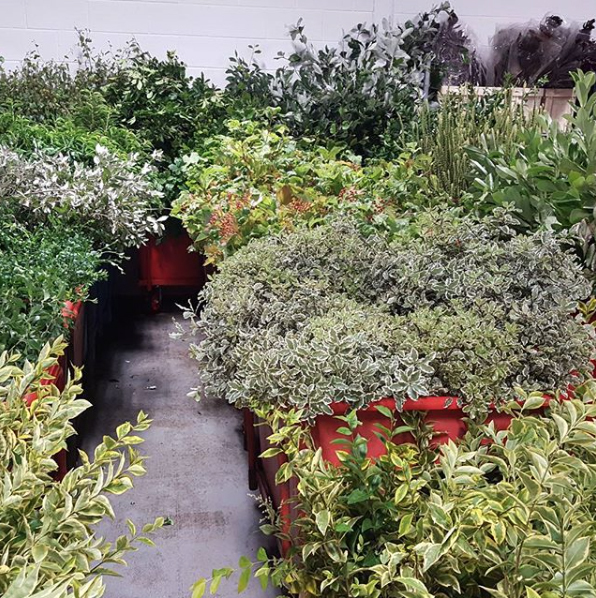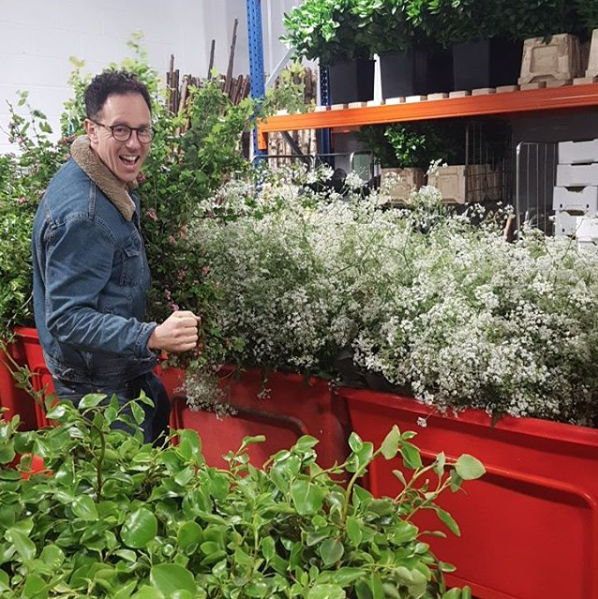 Porters Foliage
@porters_covent_garden
1,500+ followers
You'll find thousands of different types of beautiful foliage over the course of the year on Bryan and his team's account. Wild and cultivated British foliage, plus English grown herbs are featured together with varieties from further afield including South America (Protea and Banksia below), Australasia, Africa and Europe. Chief Instagrammer Aaron is a fan of multiple-image posting, so do have a peek.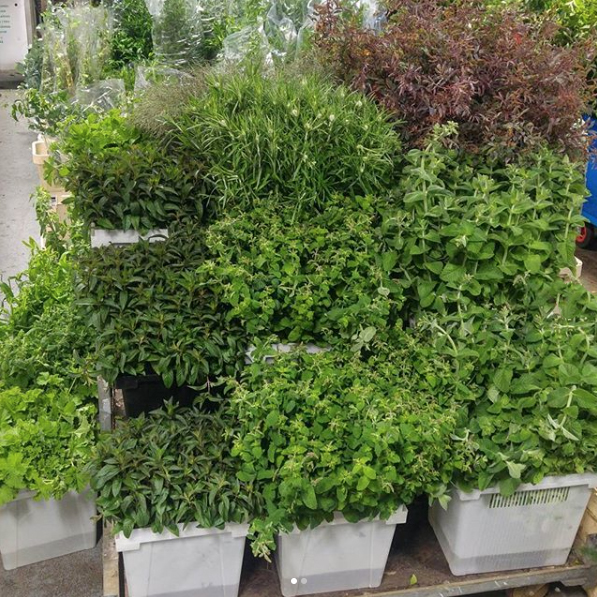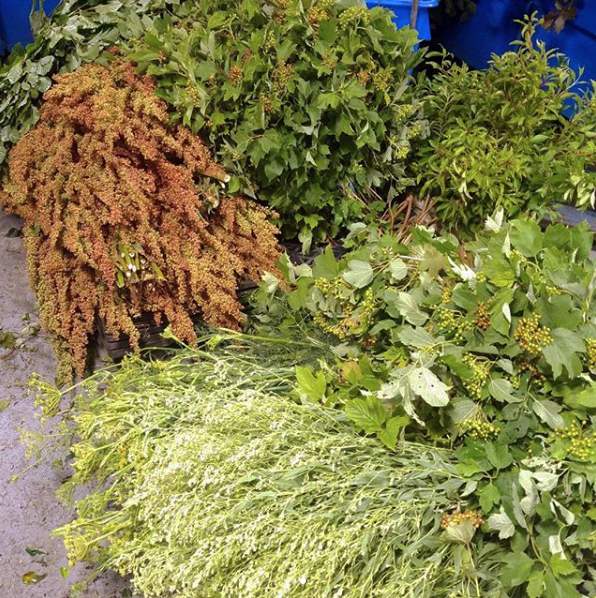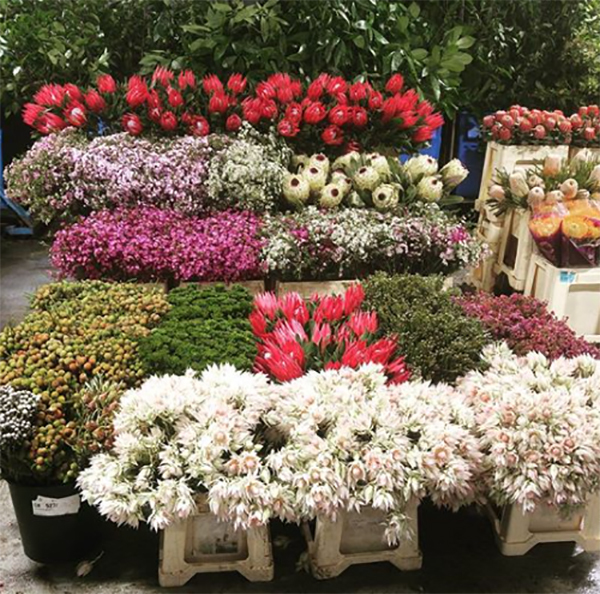 PLANTS

Arnott & Mason
@arnottmason
900+ followers
Passionate about plants, Freddie, the mastermind behind the Arnott & Mason feed, shines the botanical spotlight on specimens ranging from giant Pilea peperomioides (Chinese Money Plant) and Nephrolepis (Boston fern) to Impatiens hawkeri (New Guinea Impatiens). Plus you'll find many more wholesale tropical and pot plants, for both interior and exterior environments, on their stand.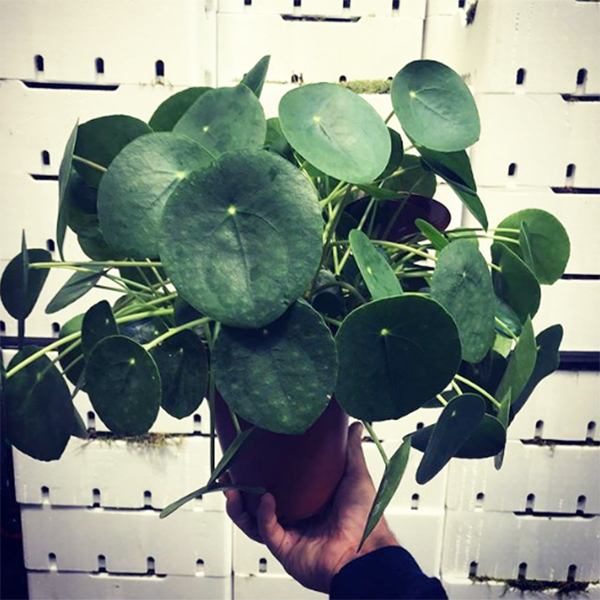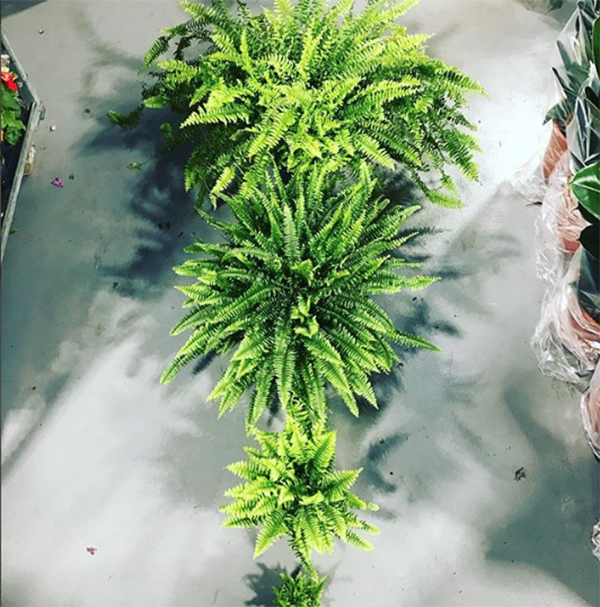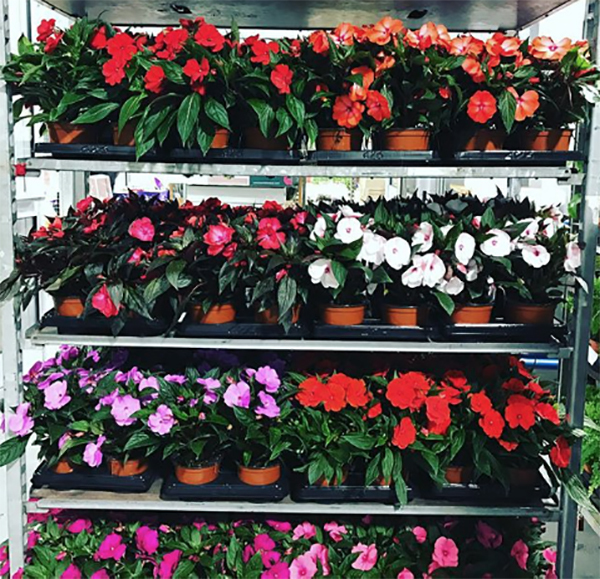 Evergreen Exterior Services
@evergreen_exterior_services
200+ followers
On Evergreen Exterior Services account there are images aplenty of their extensive offering at their HQ in Surrey - whether its seasonal colour, specimen trees for instant impact, hedging plants for screening or shrubs for fragrance and colour. All of these botanicals are available from their stands at the market. And they also stock a range of soil and bulbs.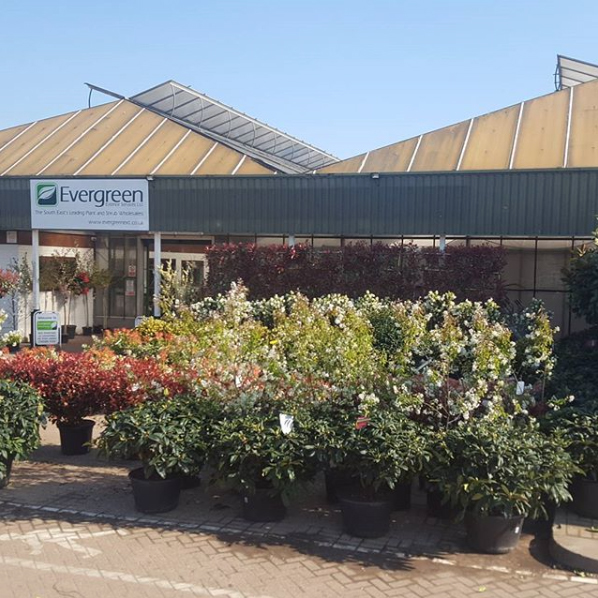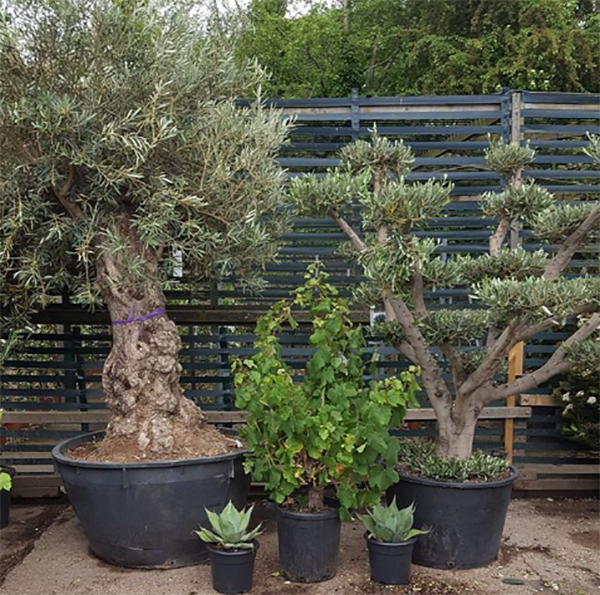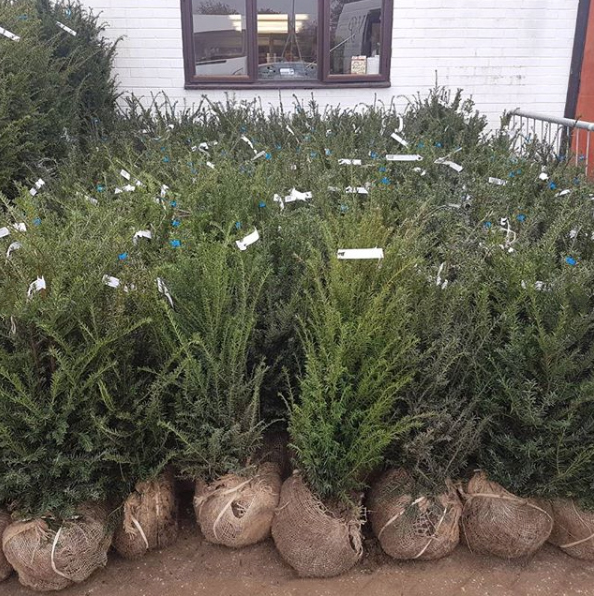 Quality Plants
@qualityplants1988
1,300+ followers
Specialists in supplying plants for indoor landscaping and city gardens, it's Dean who you'll find holding the reins of the Quality Plants account. He loves featuring new and unusual varieties like this incredible Asplenium fern, beautiful cascading Phalaenopsis orchid plants and fragrant Portuguese jasmine.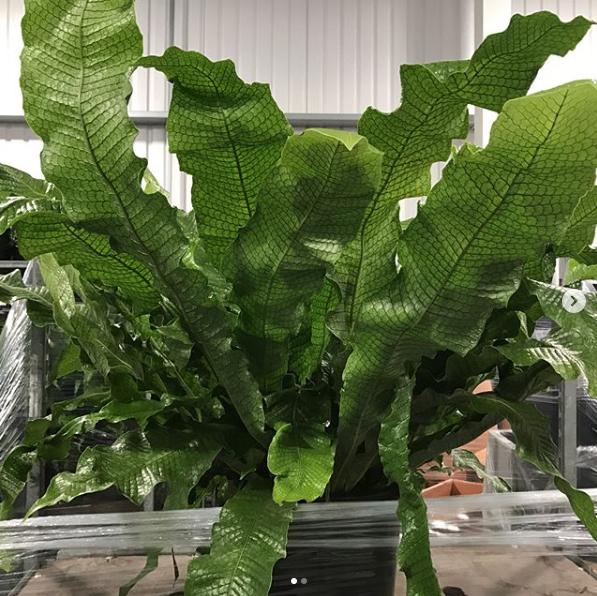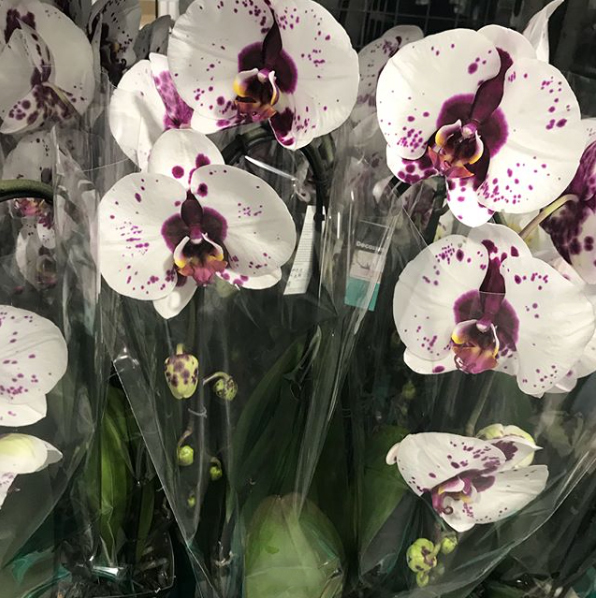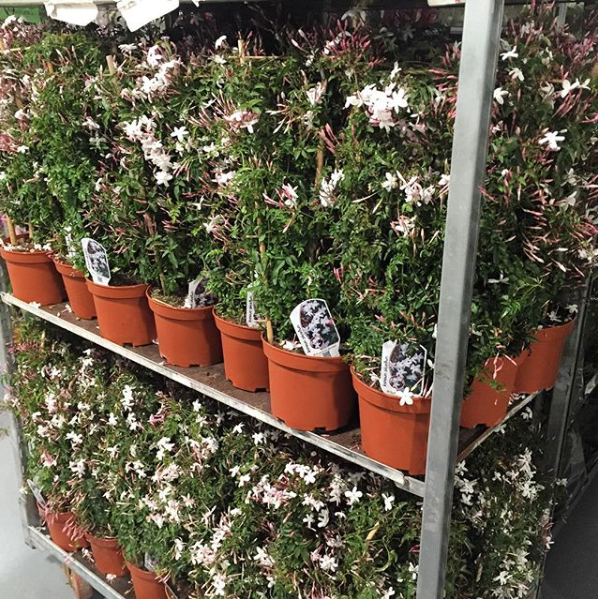 SUNDRIES
C Best
@cbestltd
1,200+ followers
One of London's largest wholesalers of vases, silk flowers and artificial plants, C Best regularly reveal their new stock arrivals on Instagram with multiple-image posting. So, whether its seasonal decorations, glassware, pots, planters or lanterns, you'll find examples on their account of just some of their extensive sundries range.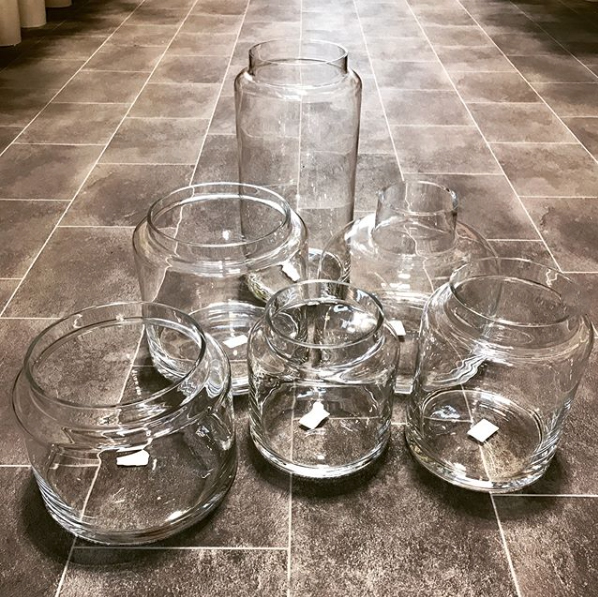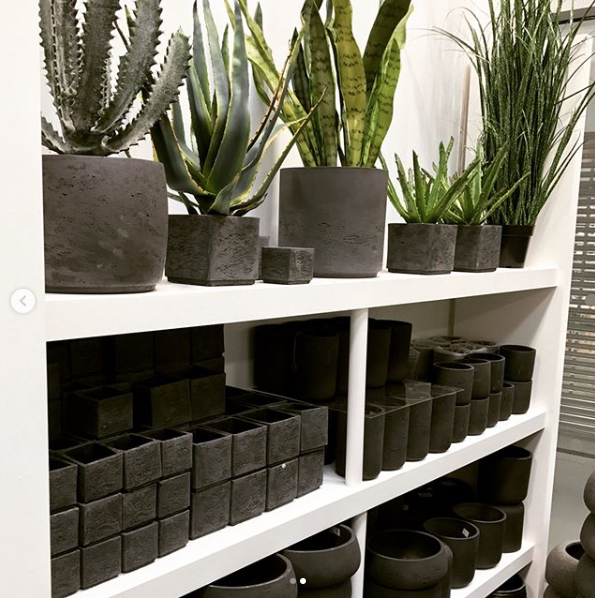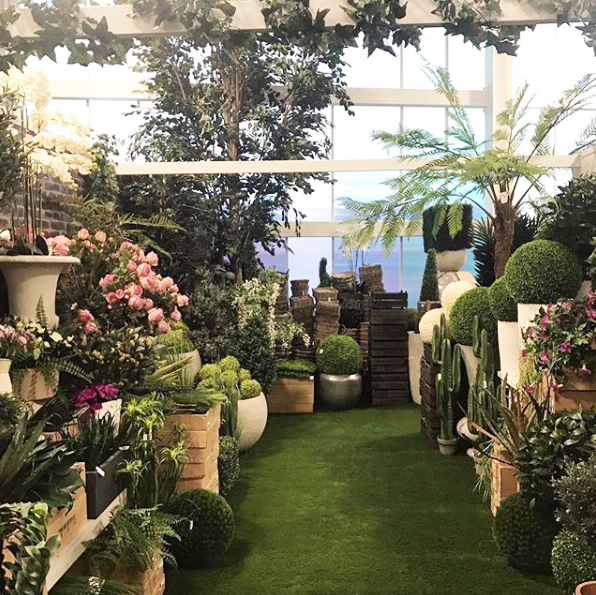 Whittingtons
@whittingtonsbiz
50+ followers
This company-wide Instagram feed features images of inside Whittingtons' UK stores and showcases their vast sundries offering including seasonal decorations, ribbons, hat boxes, silk flowers, corsage products and containers.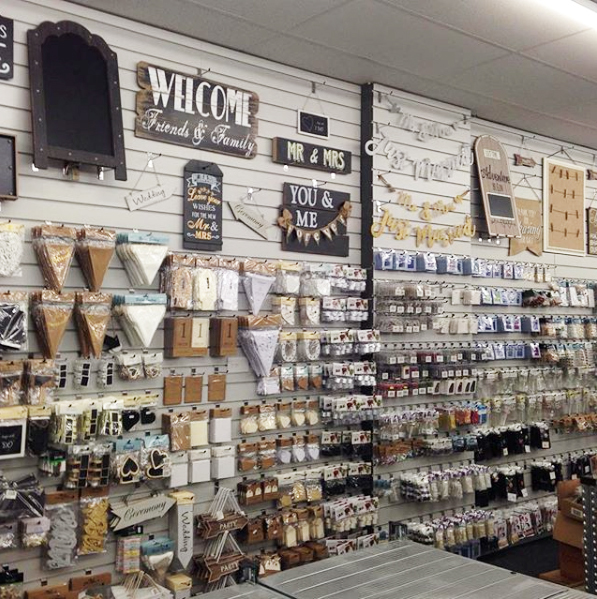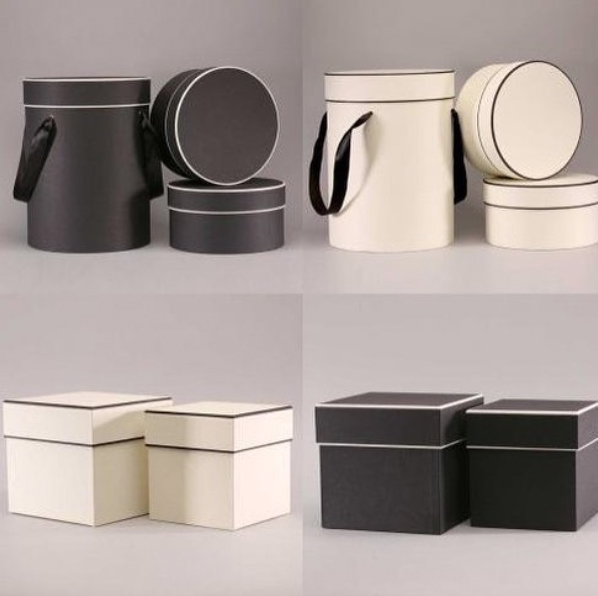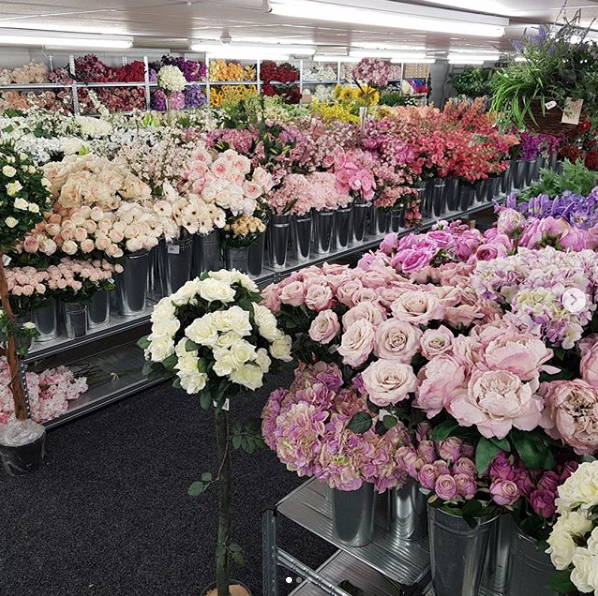 Follow all of these traders for the inside scoop at the Flower Market. And let's not forget our very own Instagram account, @marketflowers!
P.S. By the way, have you heard about our new hashtag, #behindeverygreatflorist?